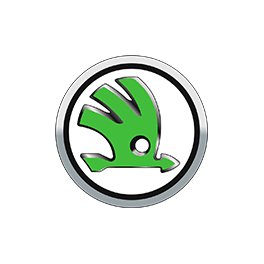 Skoda Superb Estate Review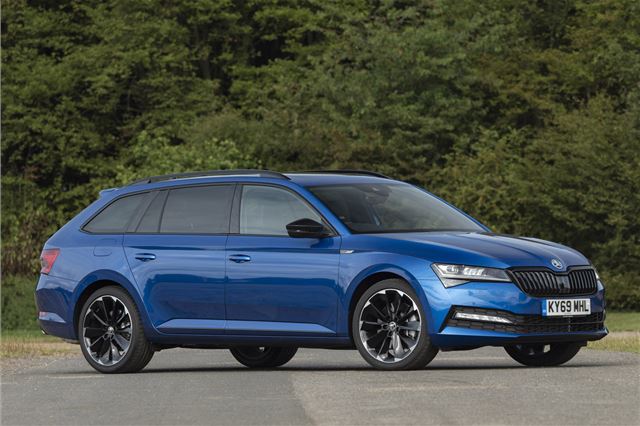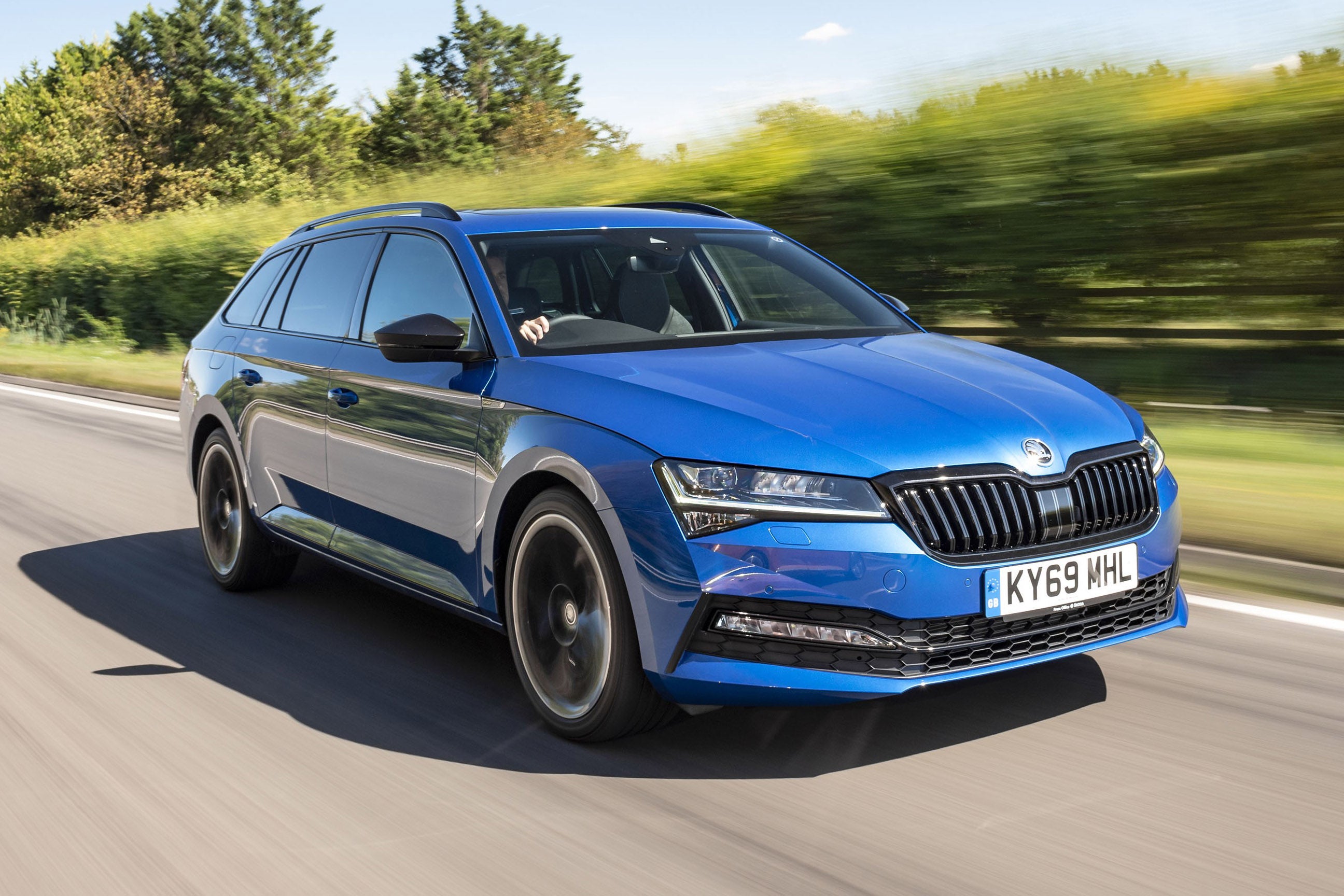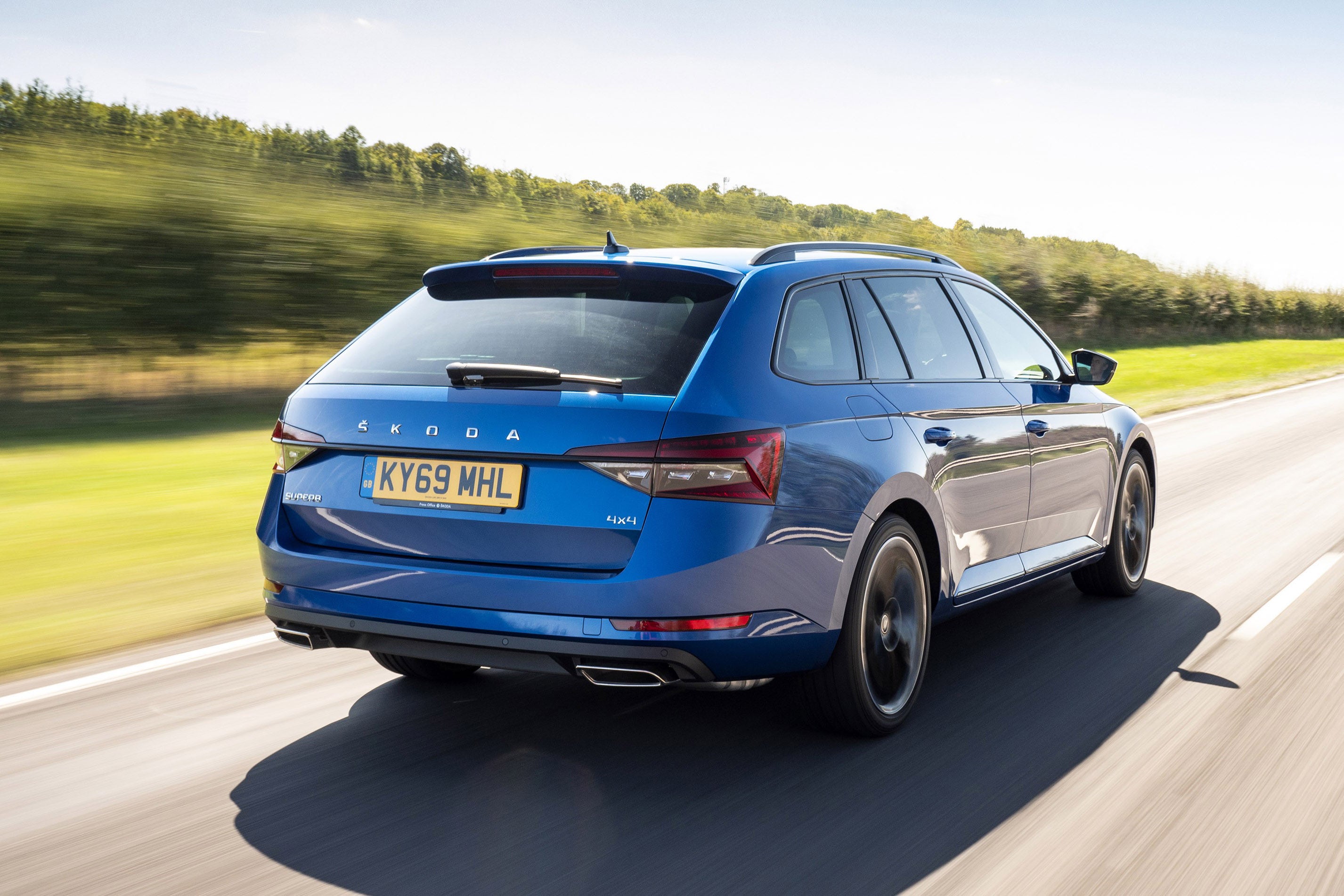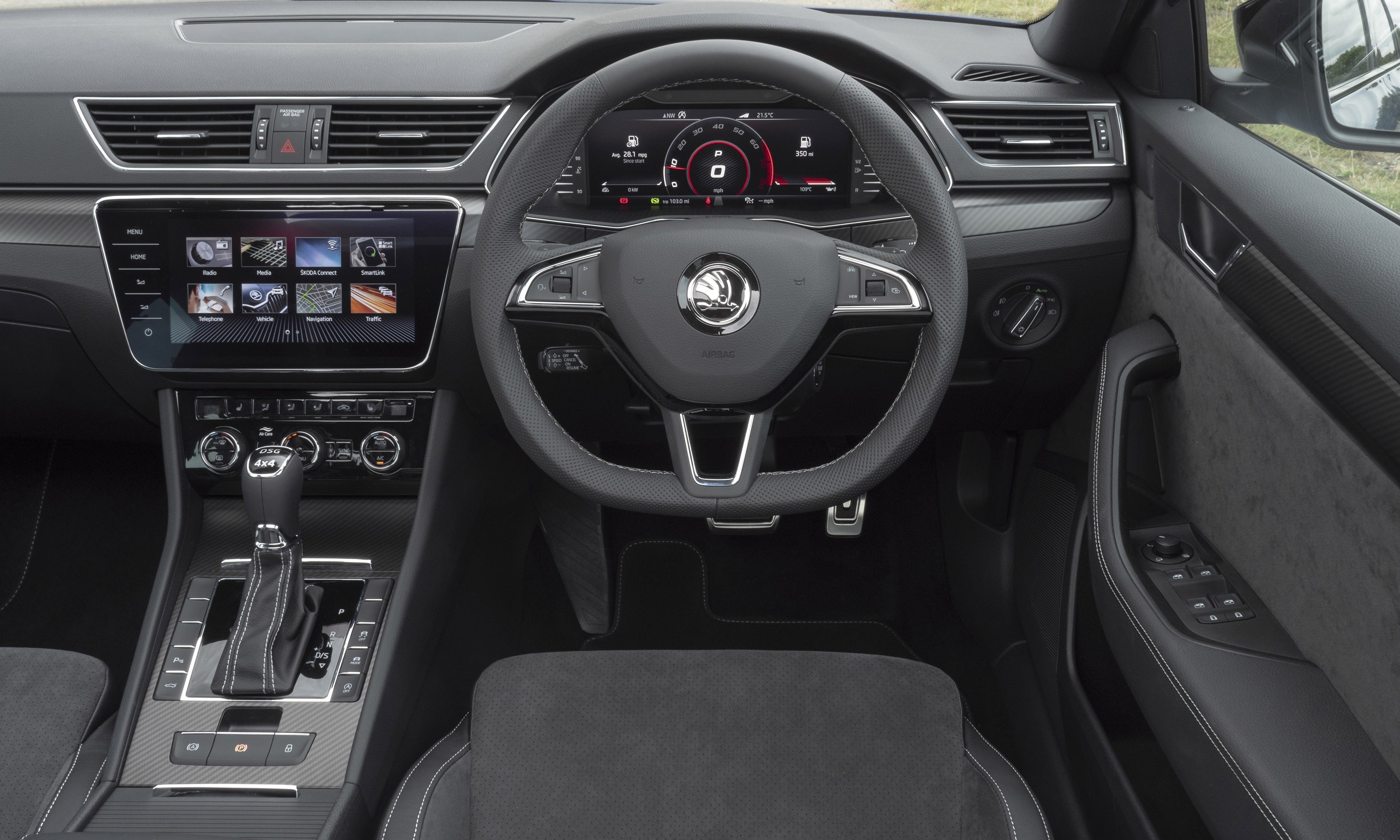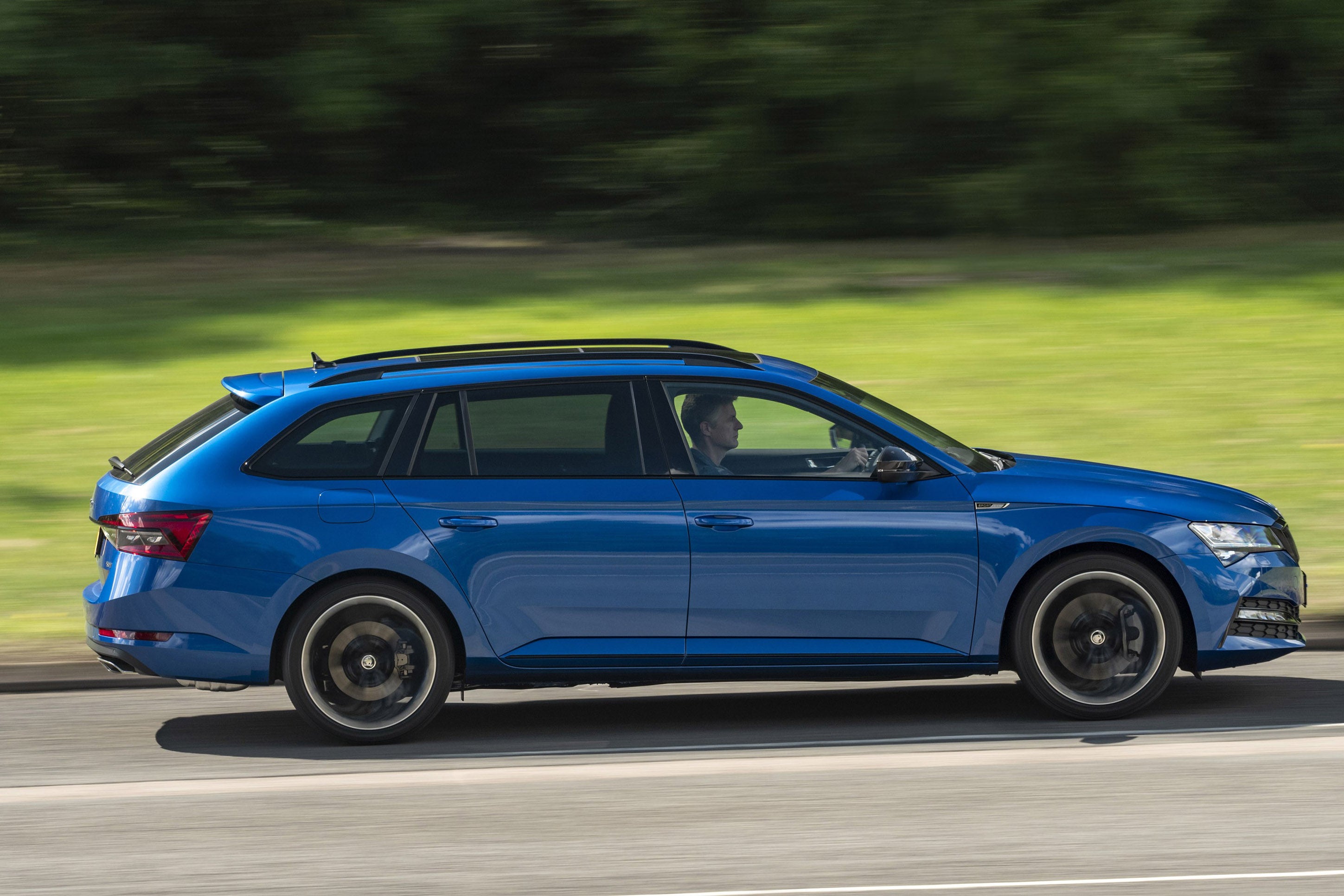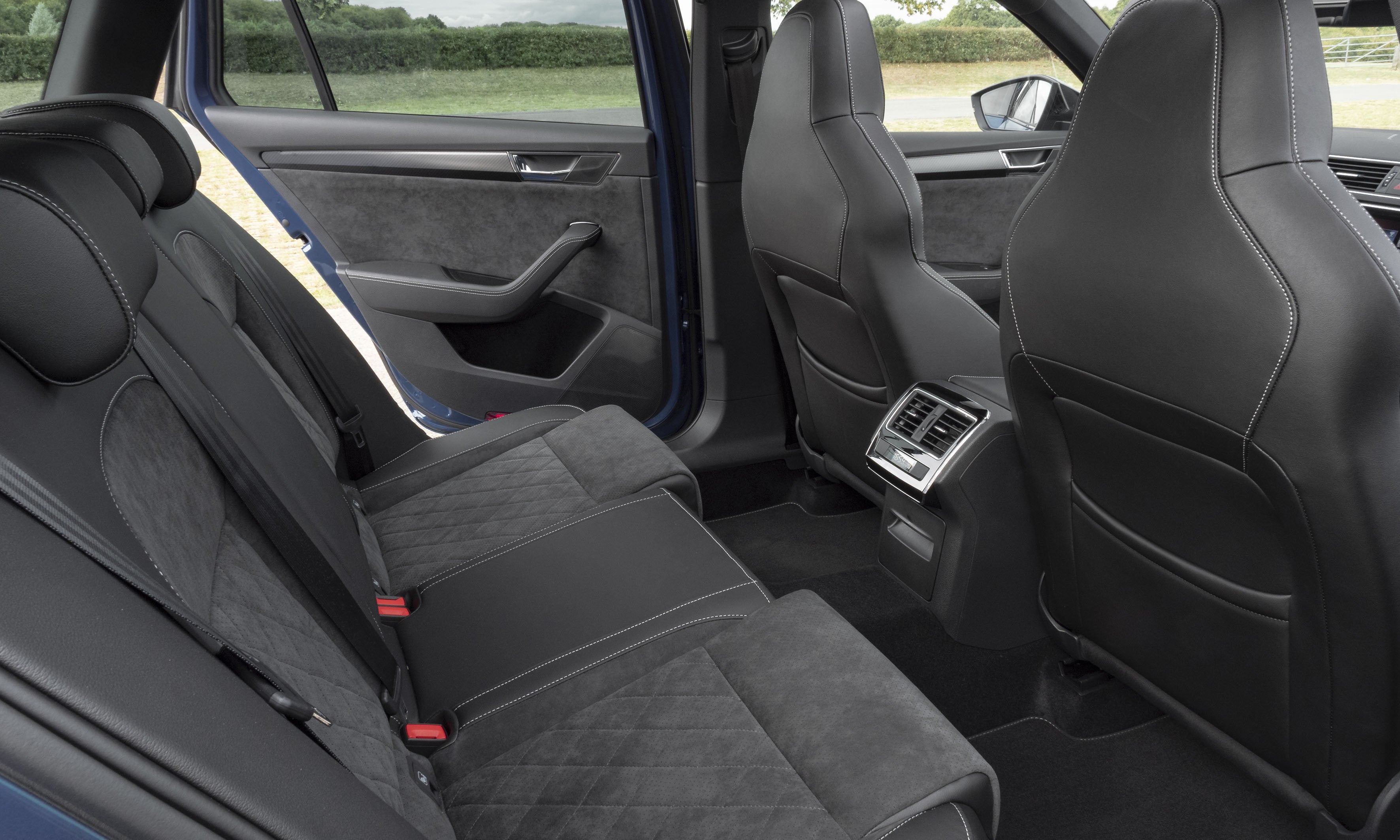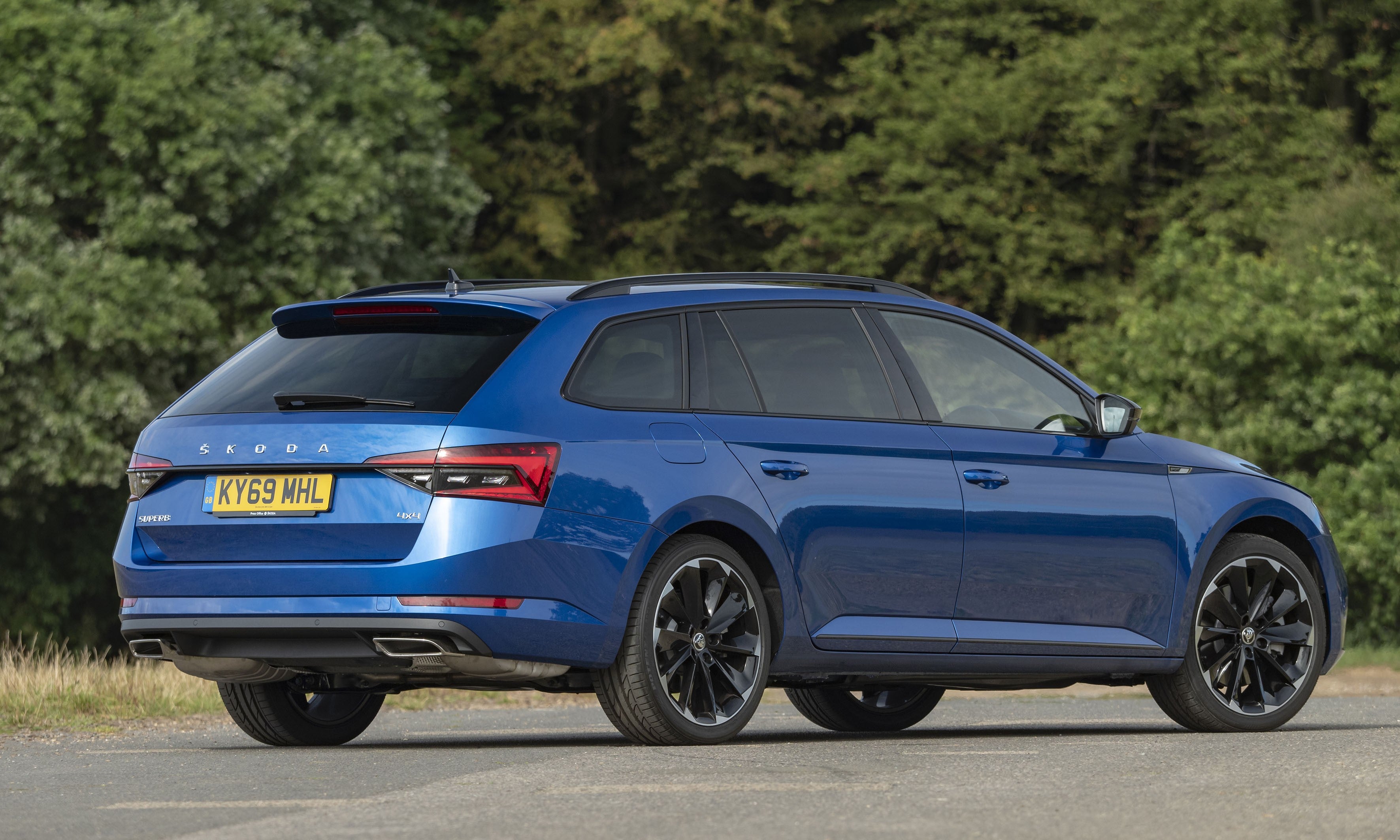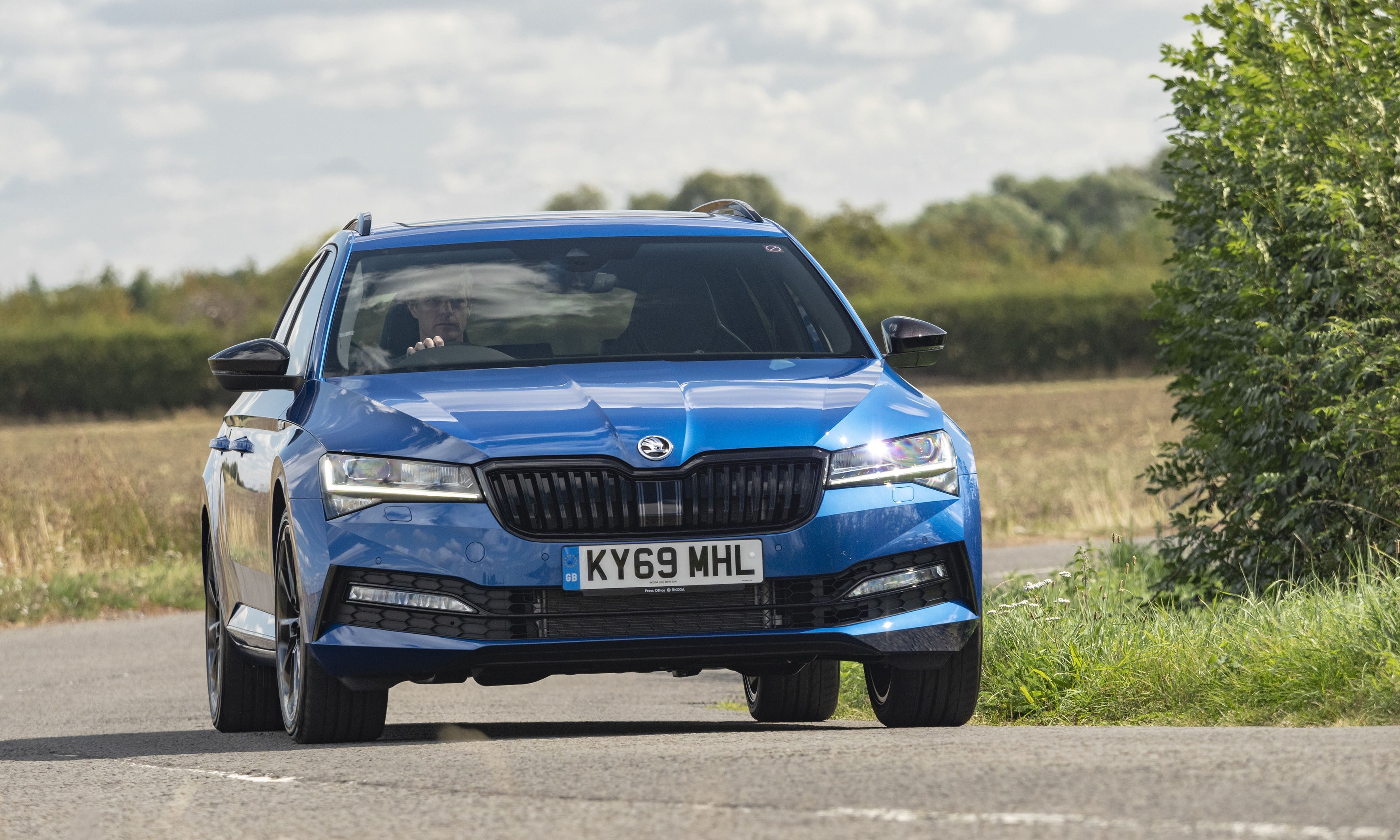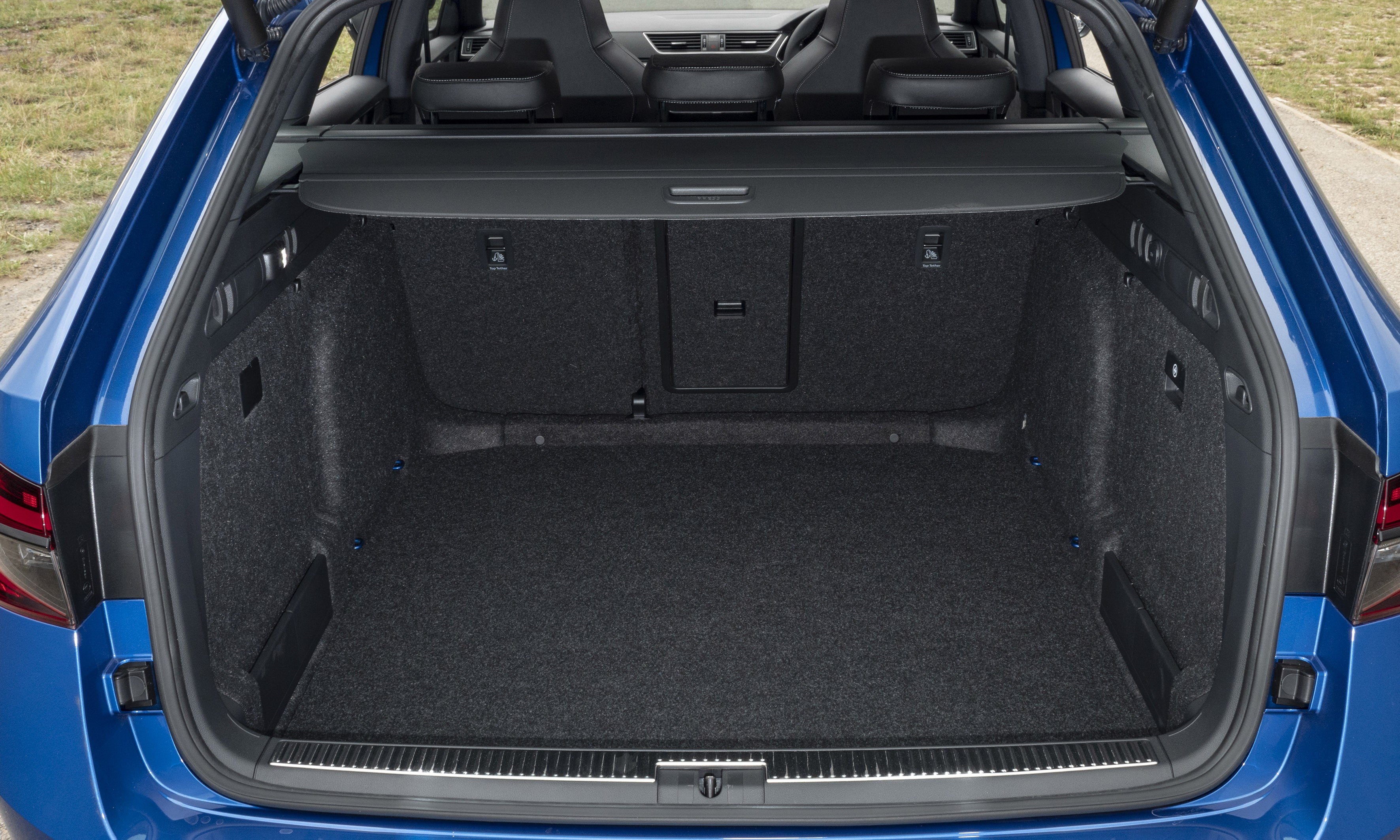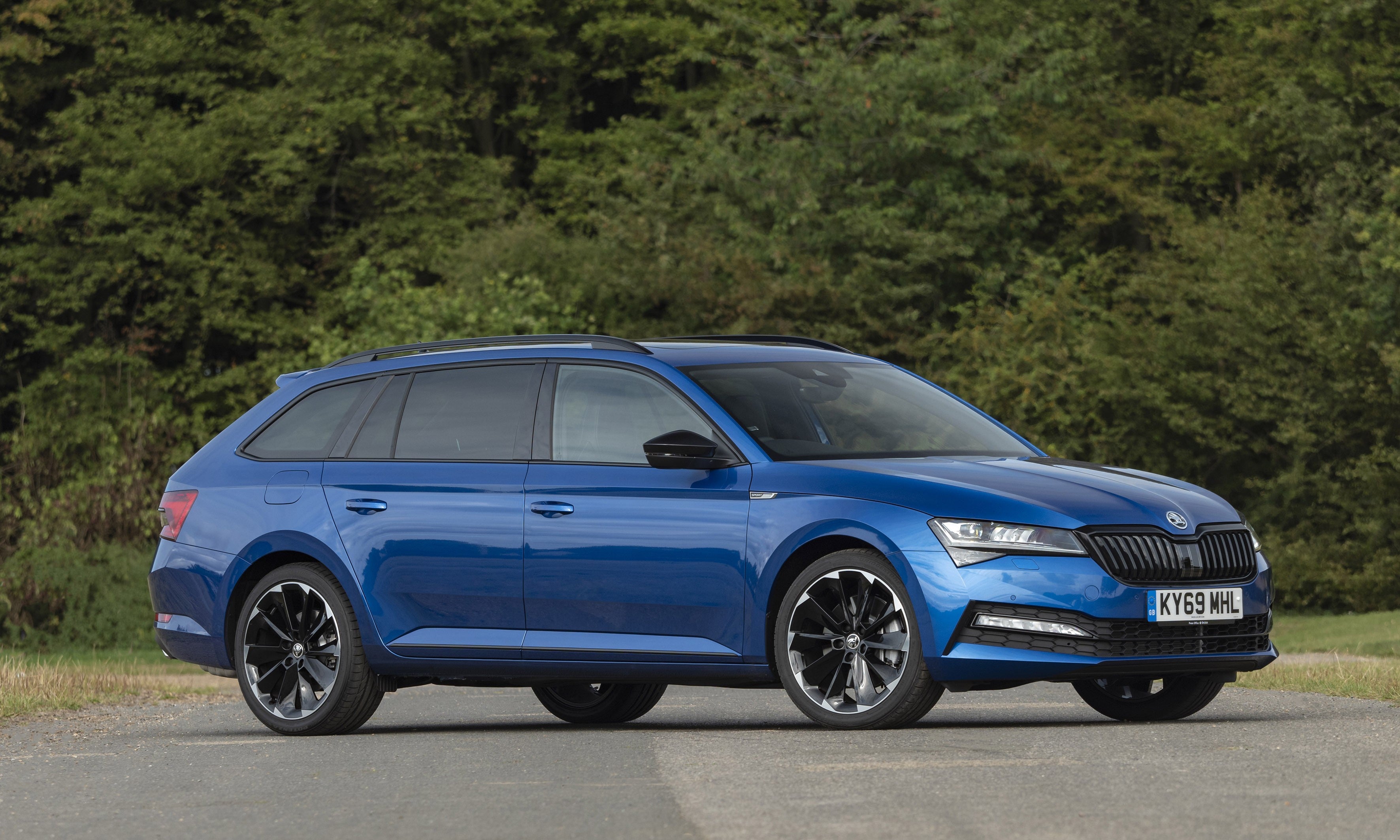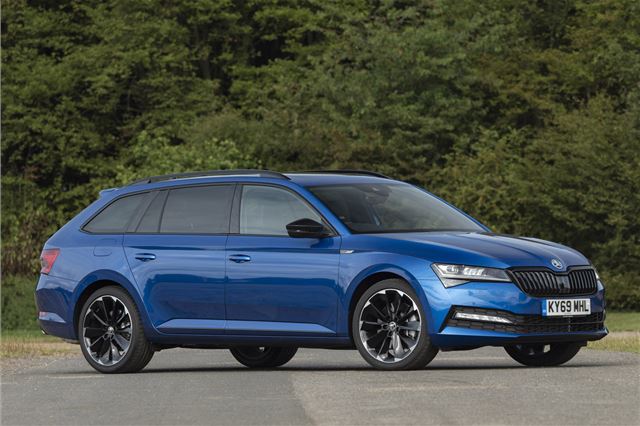 1/10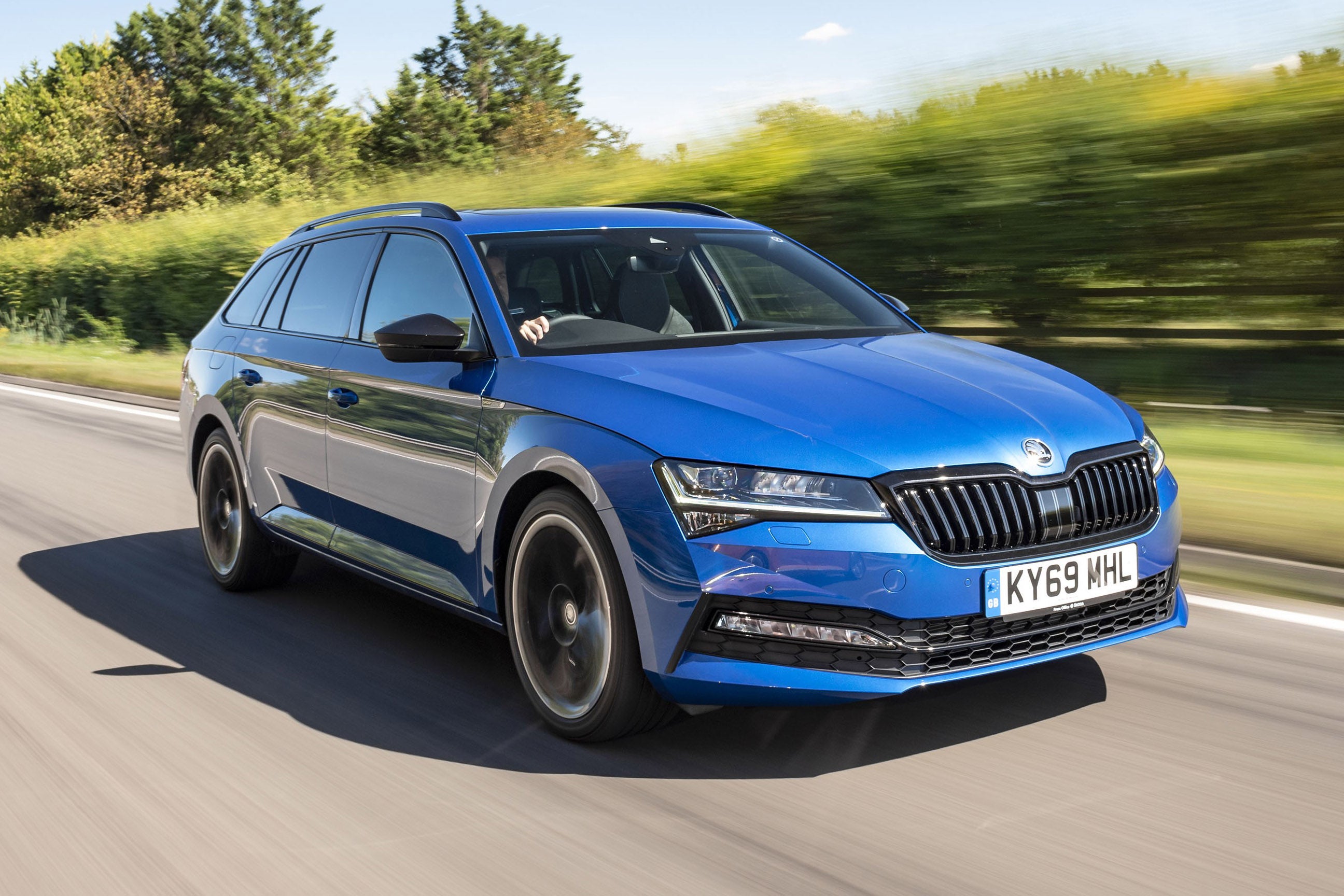 2/10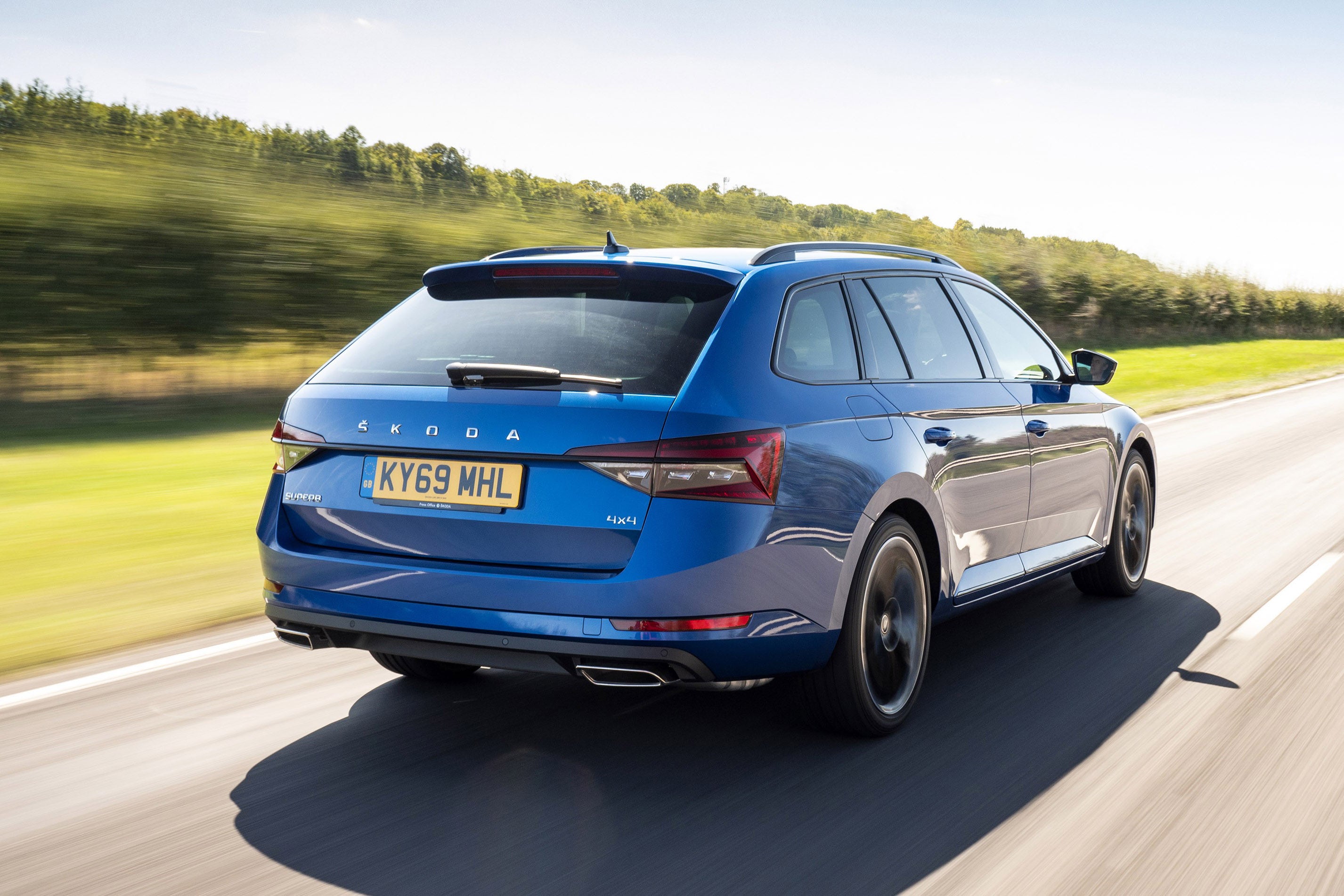 3/10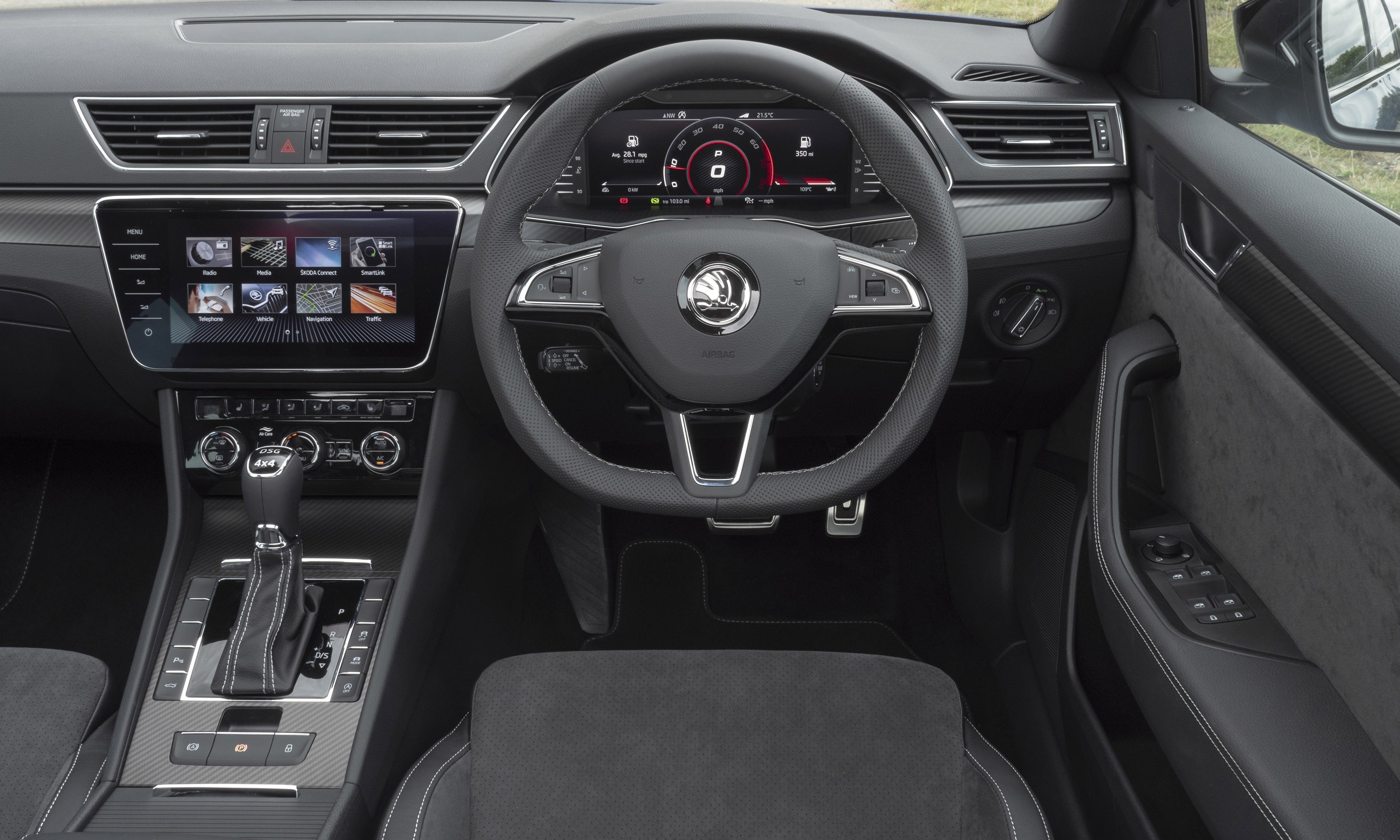 4/10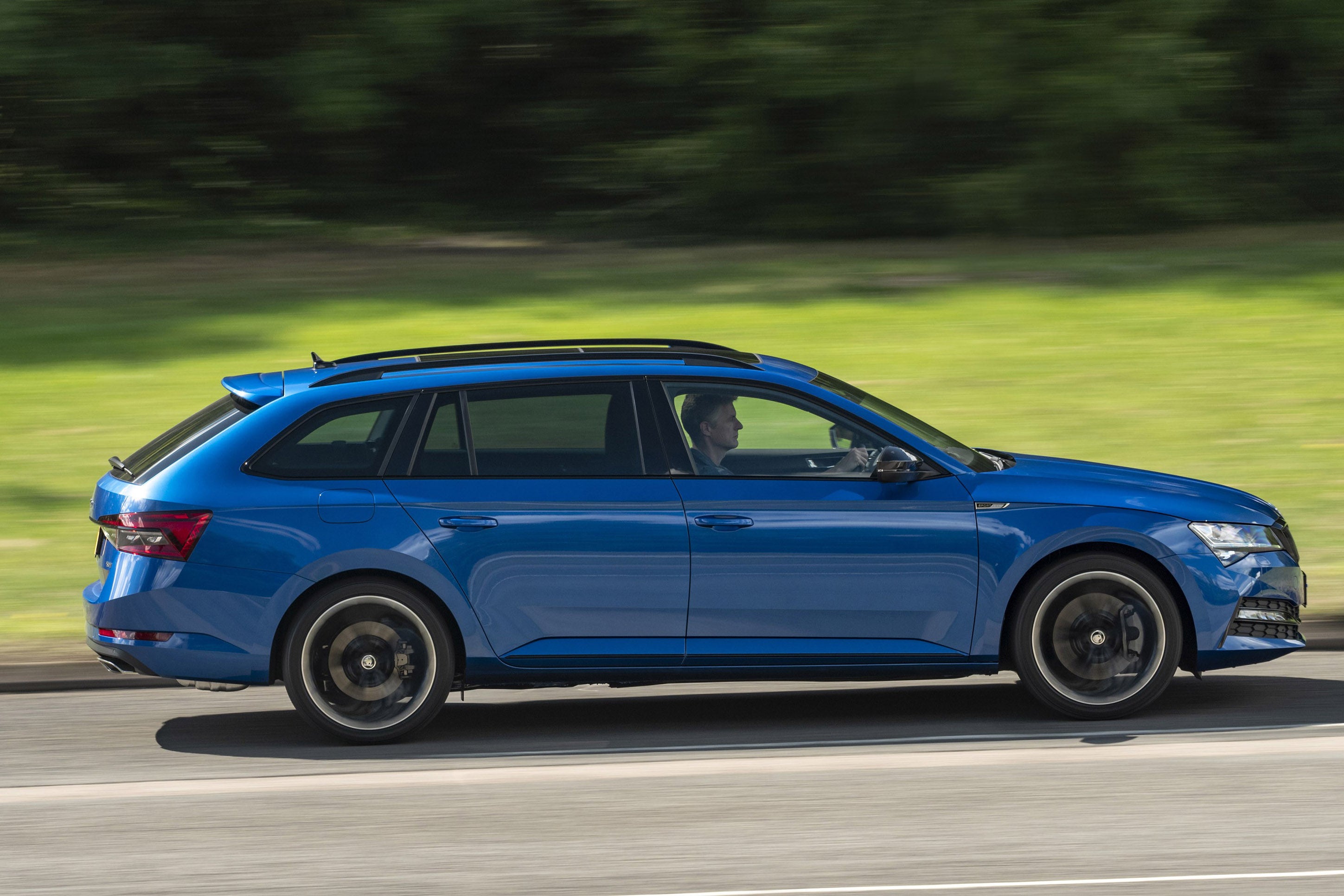 5/10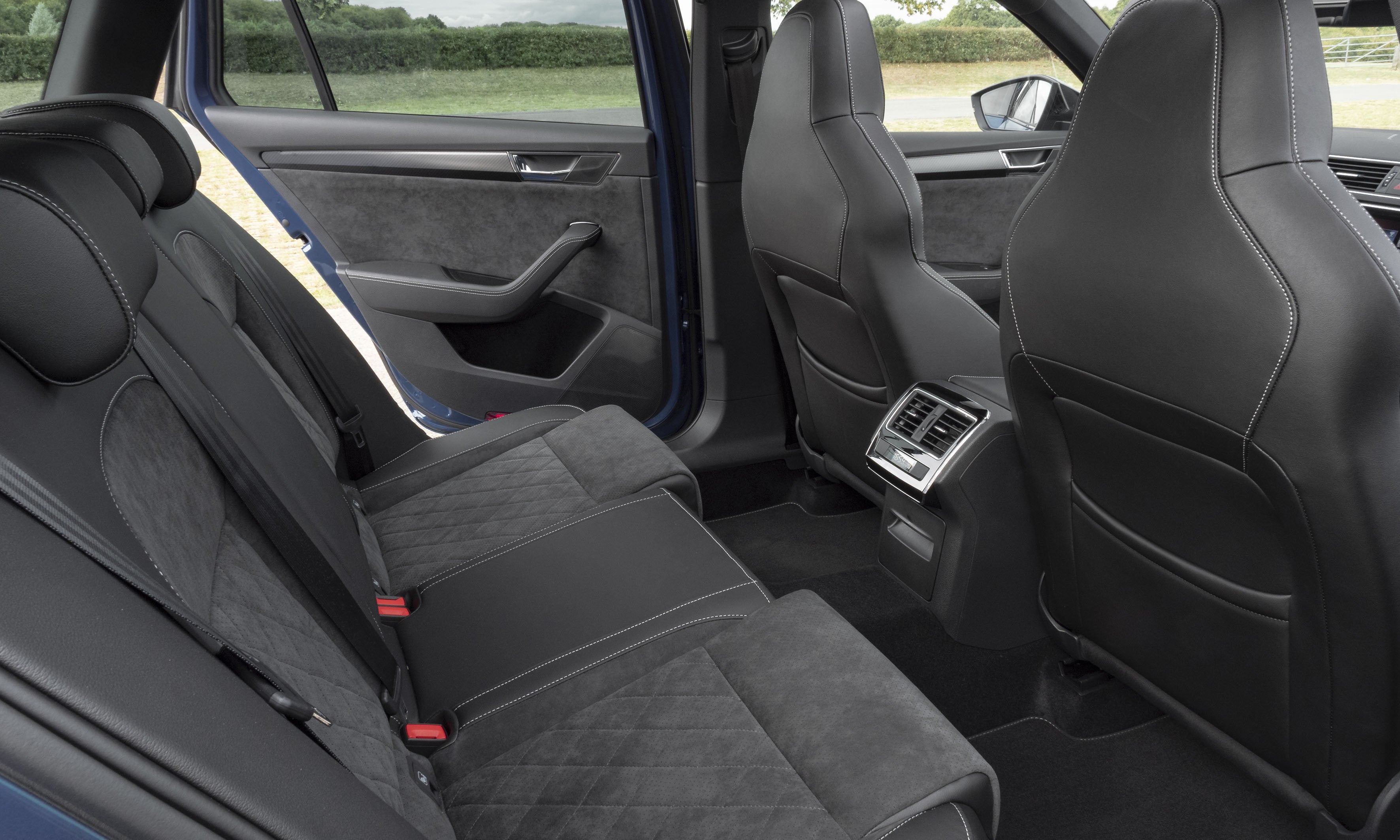 6/10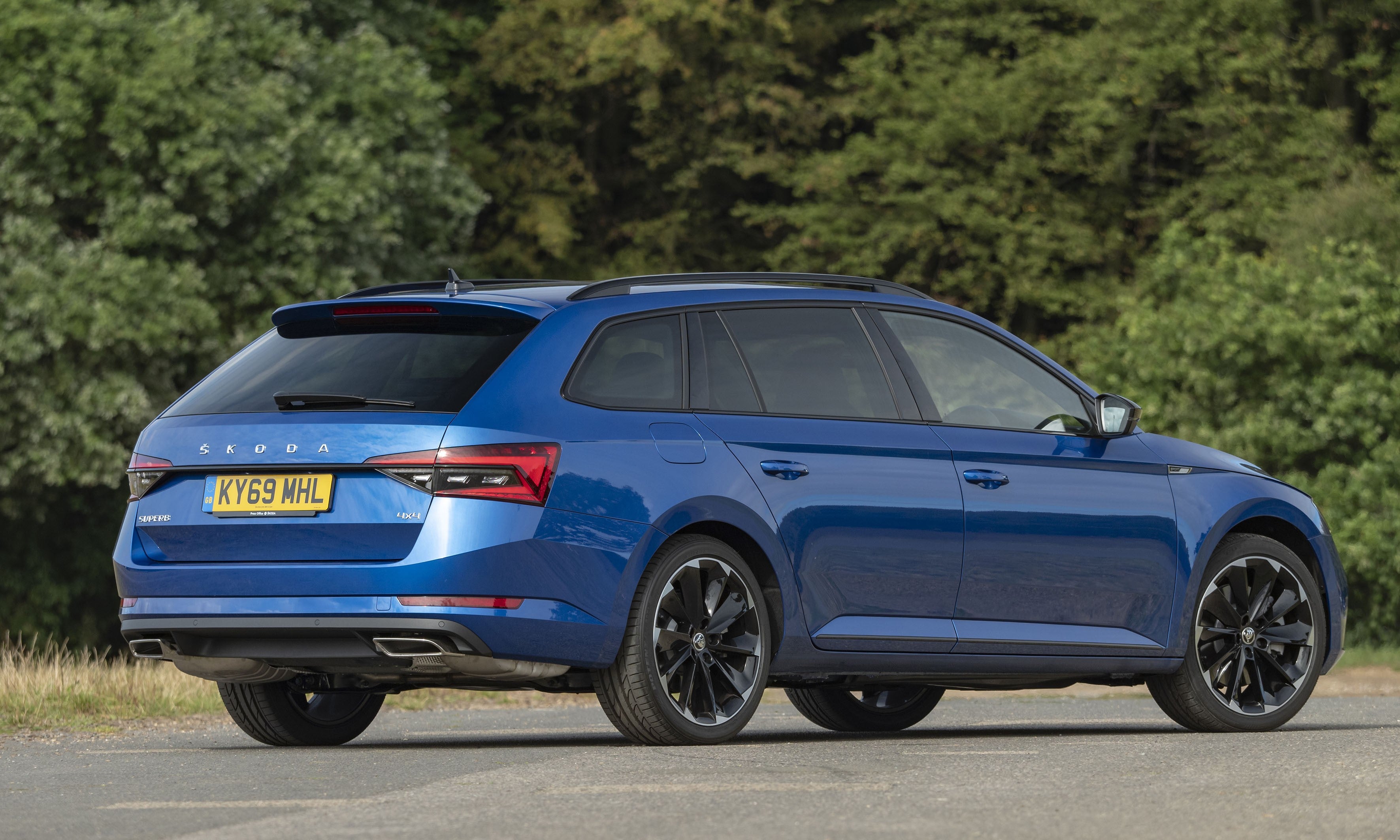 7/10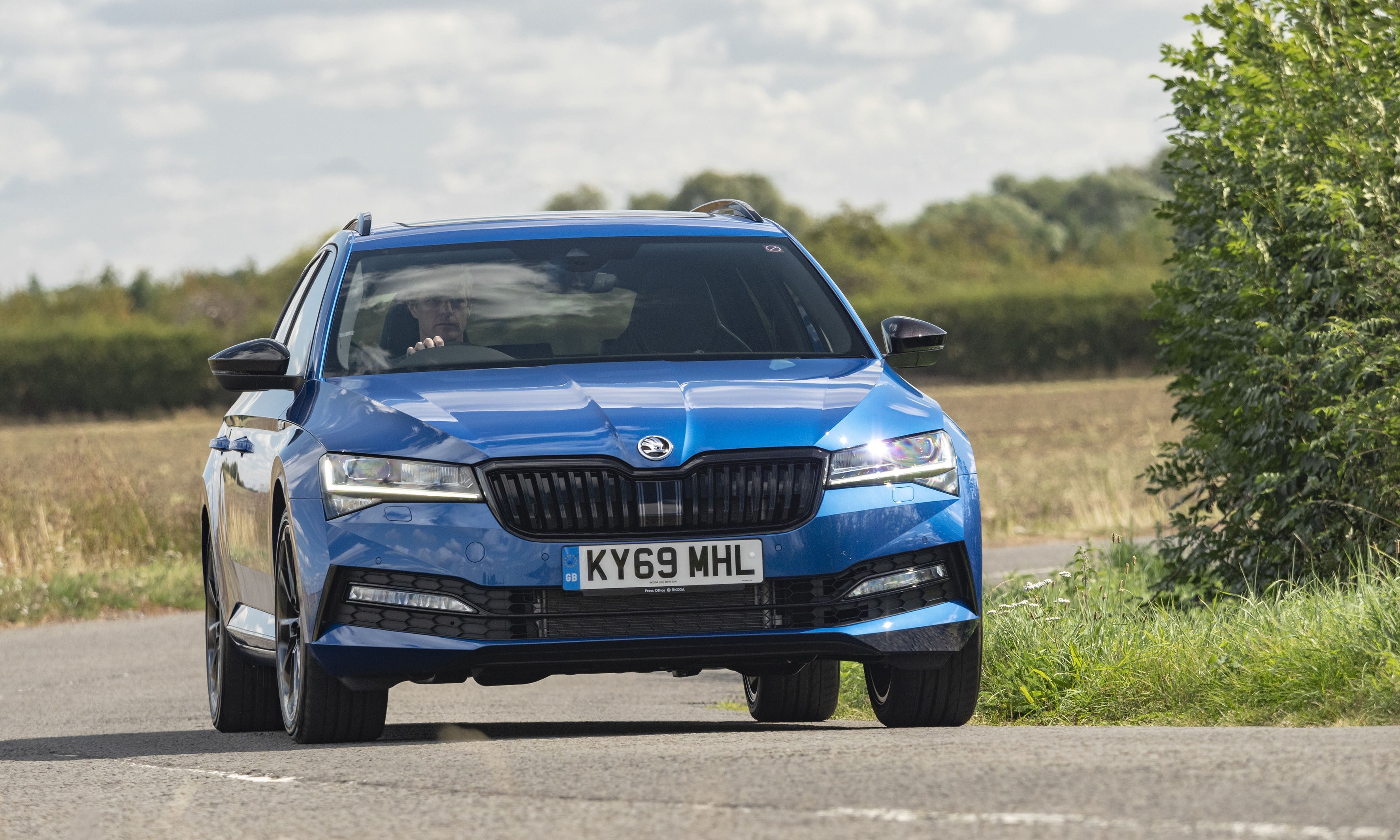 8/10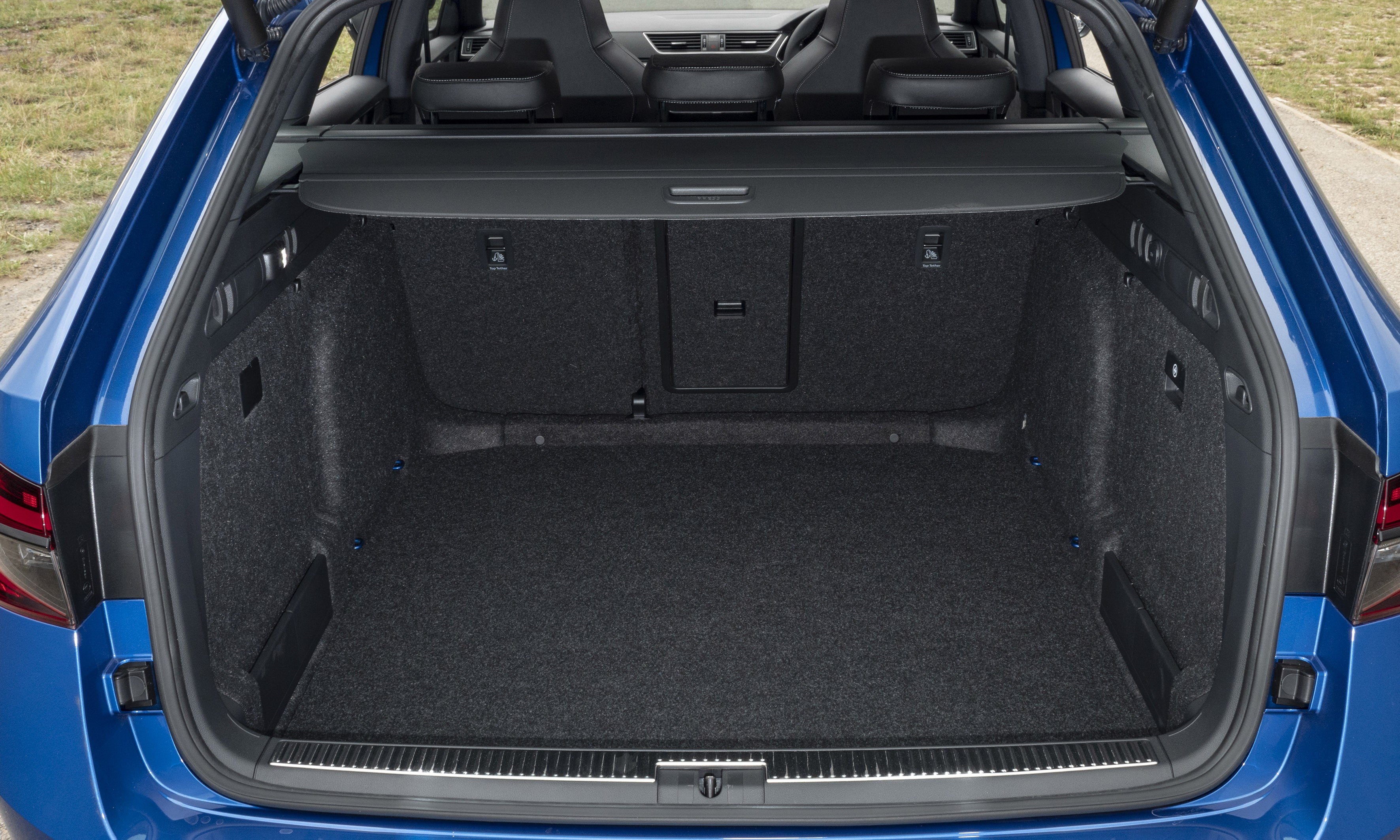 9/10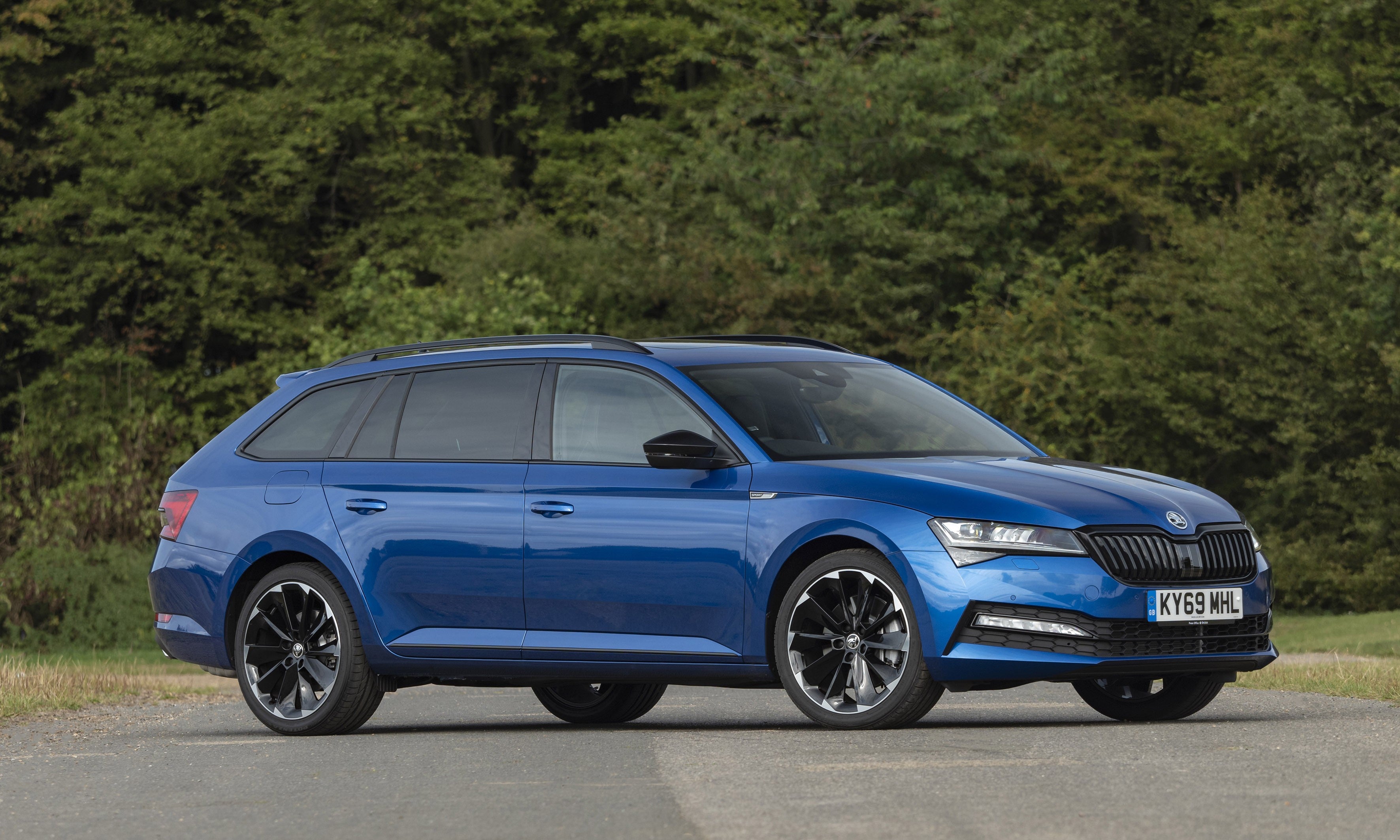 10/10
Launched in 2015

Estate

Petrol, Diesel
Launch year

2015

Body type

Estate

Fuel type

Petrol, Diesel

Written by
heycar editorial team

Best bits
All the space you could ever need
Smooth and fuss-free driving experience
Huge range of engine options
Not so great
Make sure you get one with parking sensors
Not a strong image
You'll lose friends by telling them how great your Skoda is
Read by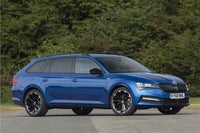 Overall verdict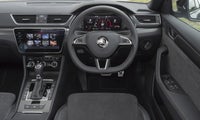 On the inside
Driving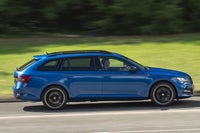 How much does it cost to run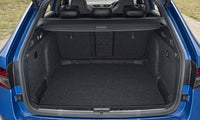 Prices, versions and specification
Overall verdict
"You can try and justify choosing another big estate over the Skoda Superb, but you'll almost certainly fail. Few cars at any price manage to so comprehensively achieve all the key attributes that the segment demands, and that it does so without being flashy or expensive makes it all the more likeable."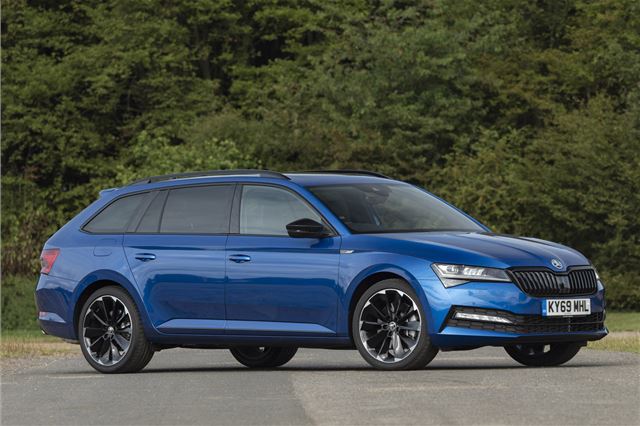 Skoda's rejuvenation as a brand was completed many years ago, but that doesn't stop some people with preconceived ideas dismissing them - possibly the same people who don't realise just how much of a Skoda also appears in Audis and Volkswagens too. Today, Skoda's offer the exceptional value they have always done, but backed up with strong equipment levels, space efficiency and a low-effort driving experience. There's a lot to like about them if you take the time to look.
The Skoda Superb Estate takes the same approach that the smaller Octavia does, namely taking the platform of an existing car within the Volkswagen Group - in this case the Passat - and adding a bigger body in order to accommodate more people and extra stuff. The bottom line is that the Superb Estate is a massive load-carrier, and if you need your car to swallow as much stuff as it possible can, this is your best option this side of a van.
In terms of its design, the Superb is one of the more attractive models in the Skoda range. The presence helps; this is a big car, no question, but unlike the ultra-conservative Octavia, the Superb has a bit more to it. There's a bold front grille and piercing headlights, while the strong crease along the flanks gives it a solid appearance. It might be big but it feels substantial with it, a big plus when you're spending this kind of money.
On the inside, the Superb Estate follows the Skoda approach to the letter. In here it is super-sensible in terms of design, with the instruments and controls laid out in a fashion that wouldn't trouble a toddler; you can get in and just get on with the business of driving. Not that the Superb's cabin is dull or unappealing, it just looks after the driver and avoids unnecessary embellishment for the sake of it.
While you'd expect a car like the Superb to major on diesel engine options - and it does - there are also some excellent petrol options, so you don't have to stick with the black oily stuff if you're not keen.
Even the basic 1.5-litre turbocharged petrol actually does a good job of moving the Superb Estate along, while the 2.0-litre turbocharged petrol (dubbed TSI) comes in 220PS and mighty 272PS versions. The diesels are still the most sensible however, with the 2.0-litre TDI available in two power outputs, both of which offer impressive levels of fuel consumption and useful performance.
The Superb's driving experience is exactly what you'd hope for from a car like this. It's a comfortable mile-eater, happy to soak up the imperfections of poor road surfaces and demanding very little from the driver in the process. Should you wish to press on a little the Superb will join in, and do a decent job of it even though this isn't really what it was designed to do.
Few cars meet their brief as well as the Superb does. The most basic requirement of a large estate - namely that it is big inside - it completely smashes, so on that score alone it is impressive. Add in the fact that it is comfortable, easy to drive, blessed with a strong engine range, good equipment levels and is good value, and you'll have to make a compelling case to buy anything else.
Comfort and design
"Skodas generally go big on elegant simplicity, and the Superb is a good example of what an appealing approach that is. You might be intimidated by the sheer size of it, but pop open the driver's door and you are met with a cabin that looks welcoming and understated - even if you've just stepped off the bus you'll feel at home in here."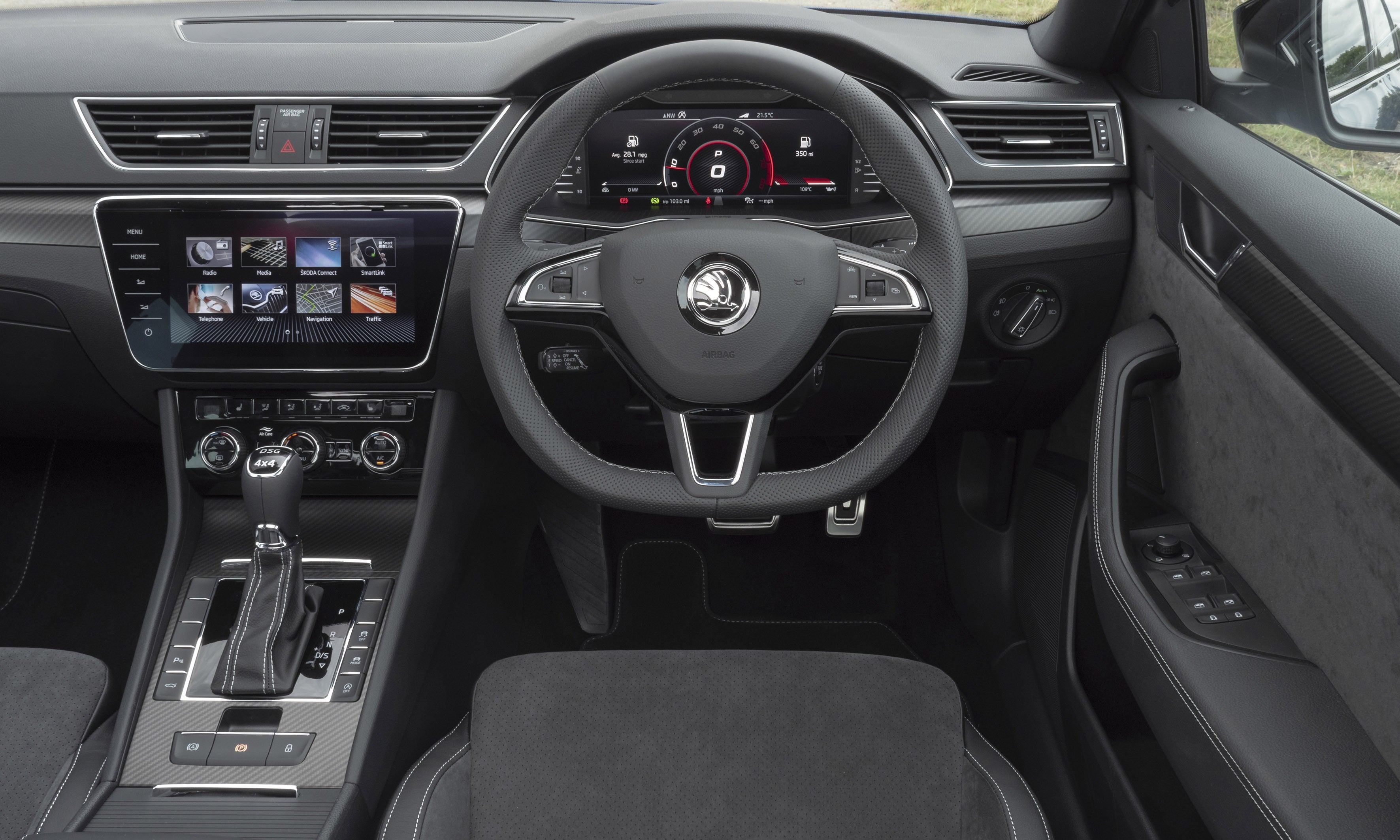 The fascia design is not dissimilar to that of the smaller Octavia, in that it goes for a somewhat old-school approach whilst still including all the modern tech you would expect. You get a pair of analogue instrument dials for starters, although there is the obligatory digital information screen between them, while on the centre console the infotainment screen sits above the ventilation controls - physical switches and knobs rather than another touchscreen - and all the buttons are clearly labelled and marked.
Sure, that does mean that there are more buttons than you might find in a rival - the Volvo V90 goes for the Tesla approach and packs everything into a single touchscreen - but for many buyers the simpler approach is preferable, particularly when on the move.
Everyone should also find that getting comfortable is a breeze. All trim levels come with seat height adjustment for the driver as standard, and with so much space to play with you can have the seat in whichever position you need. There's a large range of adjustment for the steering wheel too, while slim door pillars and big door mirrors make for excellent visibility.
Handling and ride quality
"Given that the Superb is designed to be the ultimate load carrier, it would not be fair to expect it to also be the ultimate B-road warrior - and it isn't. However, it's important to remember that the Superb gets its underpinnings from the might that is the Volkswagen Group, and it shares those underpinnings with the Volkswagen Passat, so there are no corners cut here."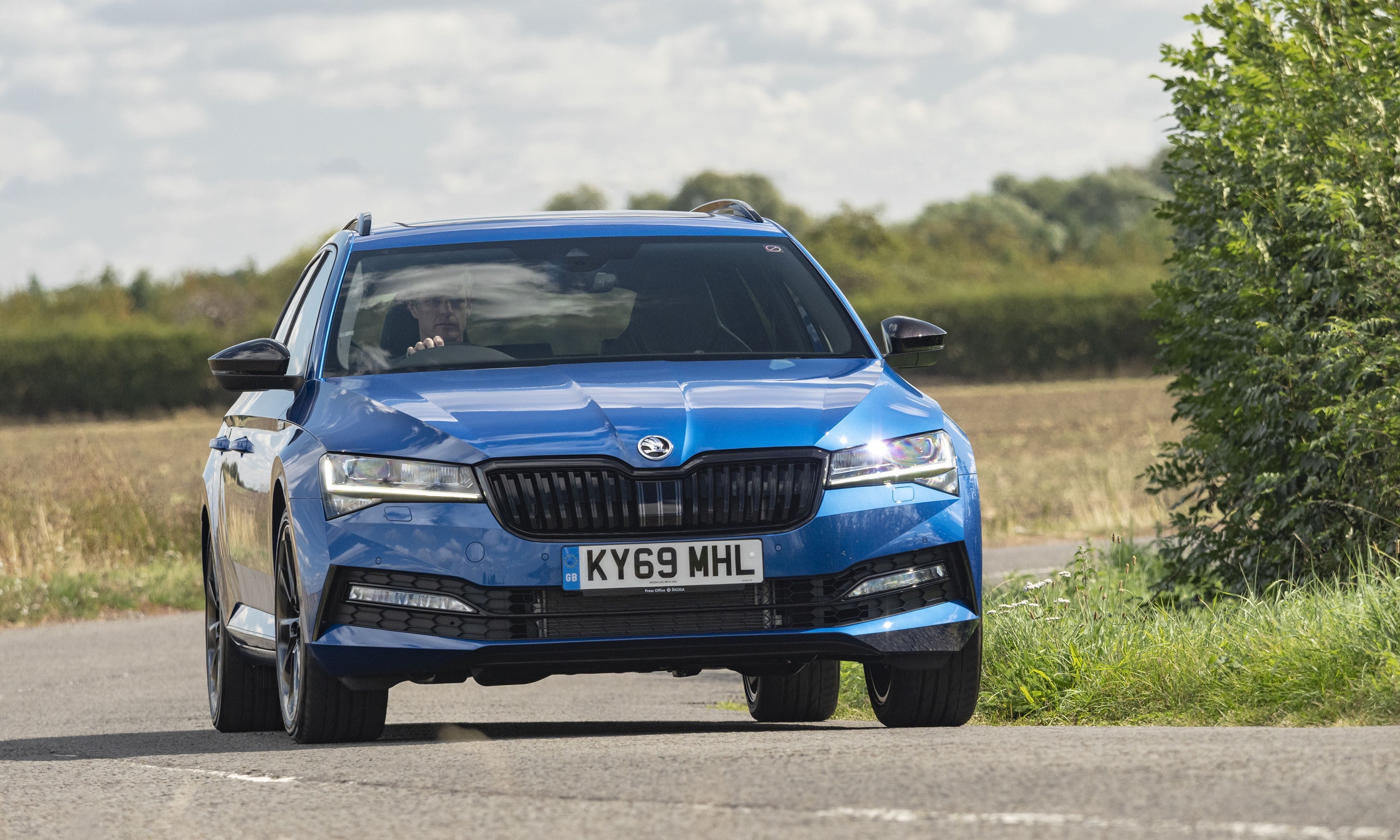 There are a couple of suspension options on the Superb as well as differing wheel and tyre sizes, and the setup you choose does change the way it behaves quite considerably. The standard suspension is a passive steel arrangement and on the modestly-sized wheels you get on S and SE models, the Superb offers consistently good ride quality. It's certainty set to soft, which is good on motorways and when cruising, but it does mean it can get a bit floaty on country roads.
There's also the option of Dynamic Chassis Control (CCC) available as an option on SE models and above. This gives you the choice of three suspension settings, including a very soft comfort mode up to a stiffer sporty option. It is an improvement on the regular setup, although it is debatable whether it is worth the additional cost.
As for the handling, the Superb is not exactly built for this kind of activity; it's big and quite heavy, and a typical owner isn't going to be looking for a car that does this kind of thing. But should you choose to start hustling the Superb around, it is more capable than its appearance might suggest. It grips readily and turns into a corner with a good deal of keenness. You have to wait a while for the body to lean over and settle down - and your passengers might hate you for it - but the Superb will hustle along pretty well when required.
MPG and fuel costs
"Even though the Superb is quite a big car, the engine range is pretty modern and efficient, so you can still get a version that won't cost the earth to fuel."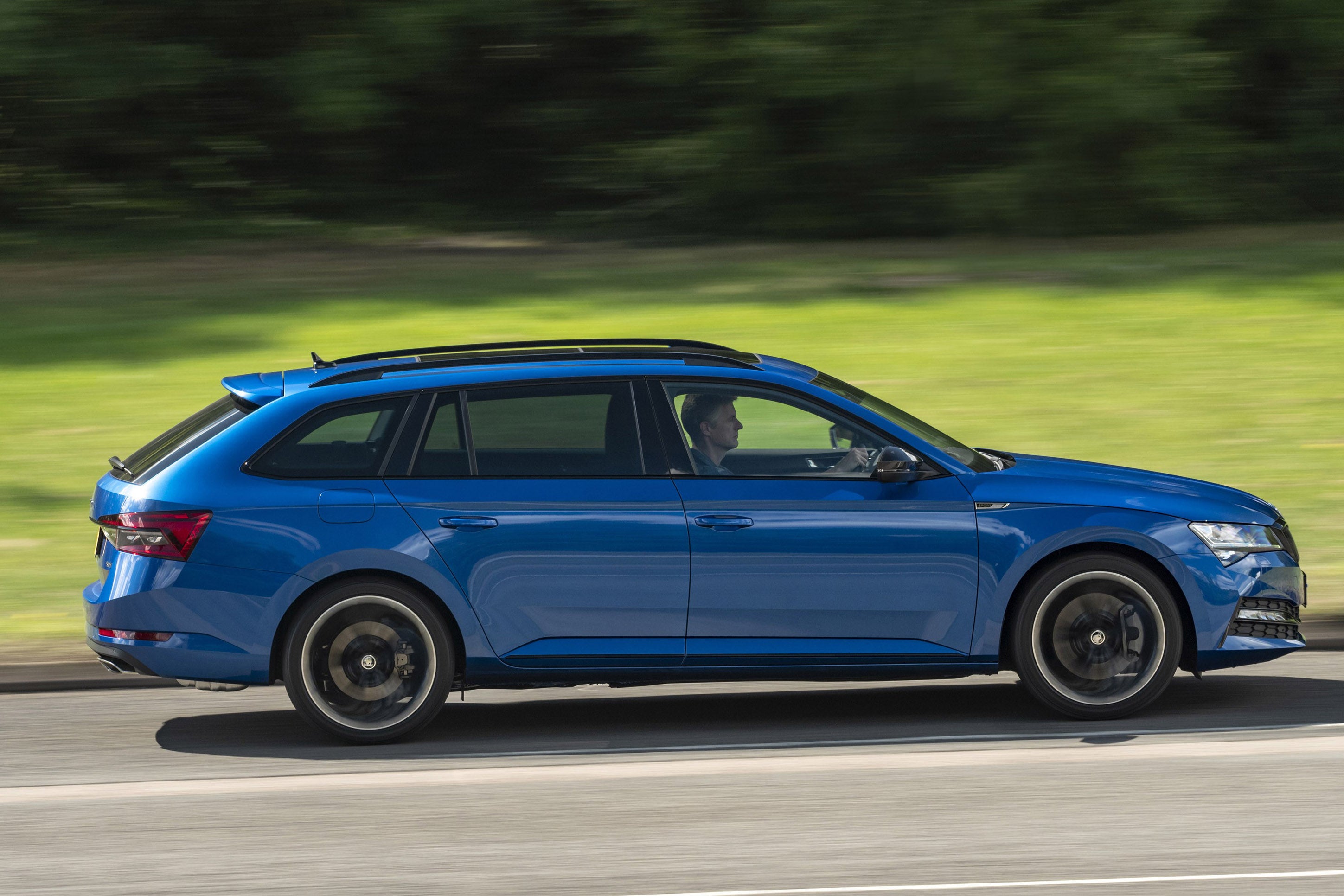 Ignore the 272PS 2.0-litre petrol engine - it's huge amounts of fun, but don't expect to break 30mpg very often. At the other end of the petrol scale, the 1.5-litre TSI engine claims a combined maximum of 42.8mpg under the more strict WLTP rules, so expect to get mid-30s in normal driving.
Unsurprisingly you're better off with the diesel options, although the smallest 1.6-litre TDI isn't quite as good as you might expect, with a claimed maximum of 49.6mpg. It's one of the older engines in the range and has a lot of work to do, so its economy could be better. The best performer in the range is our favourite, the 150PS 2.0-litre TDI unit. With a claimed maximum of 54.3mpg you should regularly see 40mpg and more, which for a car of this size is pretty reasonable.
Prices, versions and specification
"With a good few years of sales behind it and new ones still rolling off the forecourt, there is plenty of choice when it comes to younger Superbs. A quick search on the HeyCar classifieds brought up several with delivery mileage registered this year, with some big savings on list price. We found a 2020 2.0-litre TDI 190 SE-L with the automatic gearbox and less than 500 miles for £29,000 - that's a saving of more than £1000 over list price."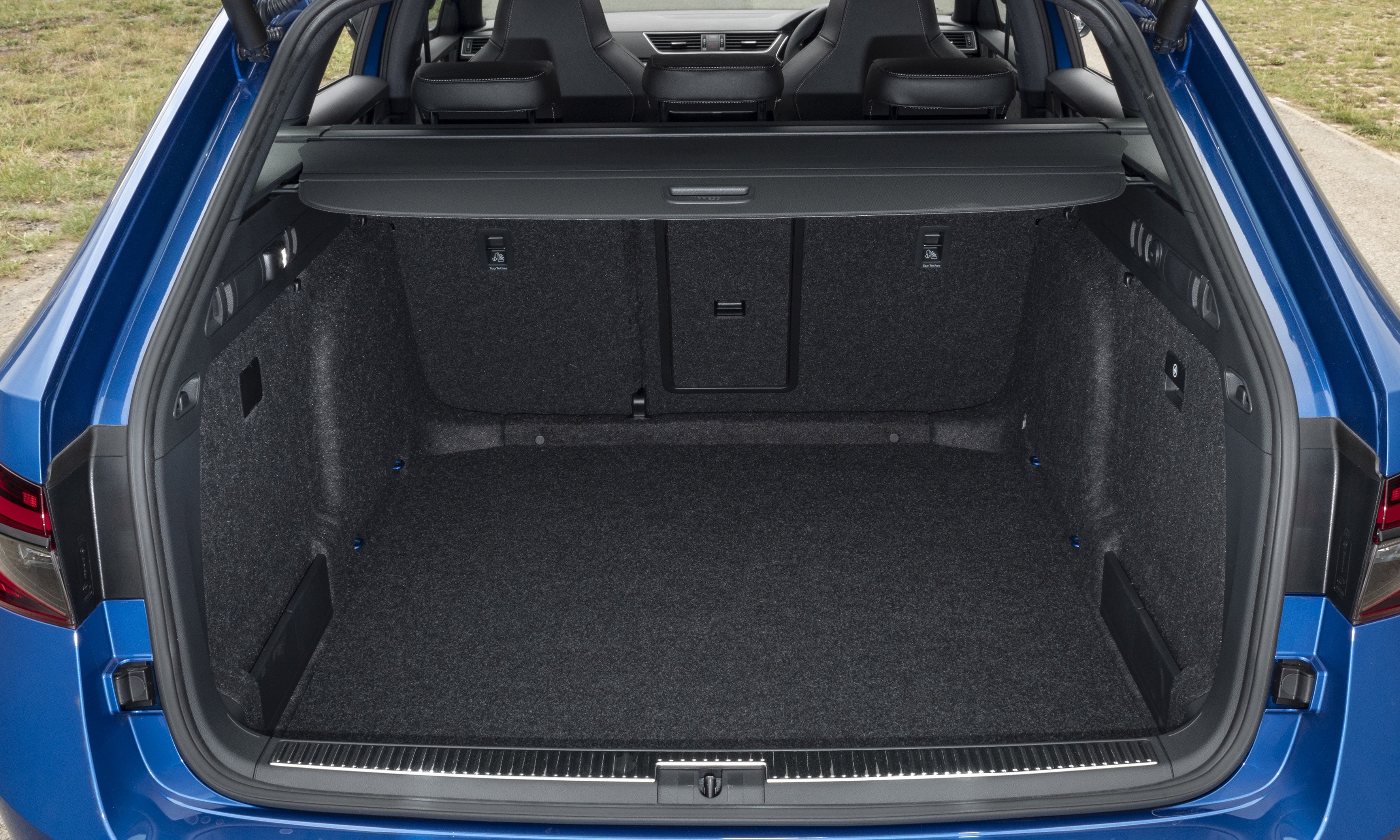 As for cheaper examples, the earliest 2015 Superbs are now down to strong value territory. We found a 1.6-litre TDI in SE trim with under 70,000 miles up for a measly £10,000, with plenty of alternative specifications from the same period for the same money too.
Ready to get your top quality Skoda Superb?
All cars come with a warranty
Selected dealers only
All quality checked
Skoda Superb
2.0 TDI CR 190 Sport Line Plus 4X4 5dr DSG
Manufacturer Approved
Marshall Skoda Milton Keynes

Buckinghamshire, MK100BN
PCP: £394.02/mo
Representative example: Contract Length: 36 months, 35 Monthly Payments: £394.02, Customer Deposit: £3,943.00, Total Deposit: £3,943.50, Optional Final Payment: £12,362.50, Total Charge For Credit: £3,806.70, Total Amount Payable: £30,096.70, Representative APR: 7.5%, Interest Rate (Fixed): 7.48%, Excess Mileage Charge: 8.38ppm, Mileage Per Annum: 10,000
Skoda Superb
2.0 TDI CR 190 SE L Executive 5dr DSG
Peter Vardy Vauxhall Perth

Perthshire, PH13AA
PCP: £202.92/mo
Representative example: Contract Length: 36 months, 35 Monthly Payments: £202.92, Customer Deposit: £1,800.00, Total Deposit: £1,800.00, Optional Final Payment: £5,330.97, Total Charge For Credit: £2,233.17, Total Amount Payable: £14,233.17, Representative APR: 9.9%, Interest Rate (Fixed): 9.9%, Excess Mileage Charge: 4.16ppm, Mileage Per Annum: 10,000
Is the Skoda Superb Estate right for you?
Most people only buy estate cars if they really need the space, so assuming that particular element is high on your priority list, the Superb is measurably ahead of the competition here; even the Volkswagen Passat Estate, which the Superb shares a platform with, can't compete in terms of boot space with the seats up or down.
If you're a long-distance driver who needs to carry large loads on a regular basis, the Superb will not only carry pretty much anything you can reasonably throw at it, it will take you there in a high level of comfort and with low fuel consumption too if you choose the right engine options. Similarly the Superb would make an excellent family car; the boot is big enough that you can throw anything in the boot, but also the back seats are so spacious they will take the bulkiest of car seats and the grumpiest of teenagers.
What's the best Skoda Superb Estate model/engine to choose?
There are no poor choices to be made here, although the 272PS petrol version only makes sense if you don't mind fuelling and insuring it. The smallest 1.5-litre petrol engine makes a lot of sense if you don't frequently carry heavy loads or tow but do make short journeys, as it is more than quick enough and quite frugal with it. Diesel is the most sensible choice if you do bigger mileages and carry heavier loads though; the 2.0-litre 150PS is the sweet spot of economy and performance.
The standard specification of the Superb is already very good - even the basic S model doesn't scrimp on the more appealing basics, but we would suggest the SE as a good compromise between luxury and affordability, adding things like dual-zone climate control, lumbar support and adaptive cruise control as standard.
What other cars are similar to the Skoda Superb Estate?
There's one obvious competitor for the Superb Estate, and that's its Volkswagen Group half-sibling, the Volkswagen Passat Estate. Almost as big, a bit posher but slightly less spacious inside, the Passat is more expensive on a model-for-model basis, so it's a personal choice as to whether it offers something you need or want over and above the Superb.
Outside of the Volkswagen Group, cars like the Ford Mondeo Estate and the Vauxhall Insignia Sports Tourer are obvious rivals, although neither can match the amount of space that the Superb offers despite being similarly priced. The Volvo V90 is another large estate that offers generous boot space and excellent accommodation for passengers, but its premium positioning means it is more expensive to buy even if it is more plush inside.
Quality and finish
Skoda as a brand has to fit into the giant machine that is the Volkswagen Group, and that means not outshining the more premium-inclined brands under the big umbrella such as Volkswagen and Audi. So the interior of the Superb is not premium, but neither is it anything close to bargain-basement. The colour scheme is certainly on the conservative side; there's a lot of grey and black plastic livened up only by the occasional flash of silver or chrome and gloss black, but that doesn't mean it is without appeal.
For starters, the Superb's cabin feels very well constructed. Even where the plastics used might be on the thin side, it still feels like it would last for many thousands of miles without complaint.
There are also plenty of materials that are pleasant to the touch; much of the main sections of dashboard are soft touch and there's a nice use of Alcantara-like surfaces too. Choose a model with leather seats and you'll find them of good quality too - the Superb delivers a high level of quality, just with a medium level of luxury.
Infotainment
All versions of the Superb come with a touchscreen information system, but its specifications and even the size of the screen does vary depending on the age of the car as well as the trim level.
The entry-level Superb S trim comes with a 5-inch touchscreen system incorporating DAB radio, Bluetooth and USB input, SE models upgrade this to a 6.5-inch touchscreen, SE-L models go a step further and include satellite navigation and an 8-inch touchscreen, while the top-spec Laurin & Klement model adds an upgraded audio system with 10 speakers and even a TV tuner.
In 2019 the Superb was facelifted, and as well as a revised model range the standard specification was also increased, so that the basic S model now offered voice control and Smart Link+, so that Android and Apple smartphones can be connected to allow the use of native apps.
With a strong basic provision even on the older and lower-specification models you should find that Bluetooth and DAB is adequate, but if you want navigation then it makes sense to go for a later model that has Smart Link+ included rather than paying extra for a higher-spec car with an in-built system.
Space and practicality
Not only does the Superb manage to outclass all its rivals in this department, it manages to trounce almost any other car you can buy that isn't a van with windows. There's no question that the Superb is a big car, but it makes the most of every inch of its real estate to give a car that should be big enough to cope with anyone's demands.
You'll hear no complaints from your passengers. Up front, the Superb feels genuinely huge - head and legroom are inevitably sizeable, but it's the width that really illustrates just how spacious the Superb's cabin is; your front seat passenger seems quite a distance away and although the centre console is quite wide, the seat feels more like an armchair. It's the space rather than the materials that make it feel like a luxury car.
The same applies in the rear seats. Arguably more so in fact, because the rear legroom is so generous you'd normally have to look at a long-wheelbase limousine to get something comparable. Again, giving your rear seat occupants the option to stretch their legs rather than folding them up is genuine luxury, and although the middle seat remains a short straw in terms of its shape and that you have to straddle a transmission tunnel, this is a car that you can carry tall adults in and in complete comfort.
Passenger accommodation isn't even the Superb's trump card. Open the boot up - electrically on SE models and up and by gesture on the Laurin & Klement - and you're greeted with a carpeted cavern ready to swallow your luggage.
With the rear seats in place, it offers 660 litres of space, which is 100 litres more than a BMW 5 Series Touring, and if you drop the rear seats this goes up to a huge 1950 litres; if you need more space than that with the seats down you'll need to spend £60,000 on a giant Mercedes-Benz GLS SUV.
It's not just space either; you can have the split-level boot floor, dividers that stick to the carpet to keep your stuff in place and even a rechargeable torch. This is a car made by people who understand what an estate needs to do.
Engines and gearboxes
The Superb has a very broad engine range so there's something to suit all budgets, although it is likely that for most people there are just a couple of options to decide between.
On the petrol front, the spread is broad, kicking off with a 150PS 1.5-litre all the way up to a 272PS 2.0-litre. That small engine is more able than you might think. It's capable of 135mph in the right conditions and offers good acceleration too, although it is not the quietest of the bunch.
The 2.0-litre TSI was available in 190PS, 220PS and 272PS forms; the first two options are effortlessly fast but are at odds with the whole point of a large estate and are most costly to fuel and insure. The 272PS version comes with four-wheel-drive as standard and is a spectacularly fast and discreet machine, but is probably best suited to bank robbery rather than conventional load hauling.
The diesel engine option are likely to be best suited to Superb buyers, as they offer much of the performance of the better petrol units but without the fuel consumption cost.
The entry-level 1.6-litre TDI unit offers quite modest performance but backs that up by being cheap to run, and is the best option if money saving is the priority. The best compromise, however, comes with the 2.0-litre 140PS TDI unit; it has enough torque and performance to be quick, effortless and tow heavy loads but is also refined and economical. There's a 190PS version of this engine if you want extra performance but for most buyers the 140PS version hits the sweet spot.
Refinement and noise levels
Big cars tend to be more refined cars - at least that's how the logic works - and so expectations are high with a car the size of the Superb. Happily, it delivers on that front; this is a car that makes the most of its size and does an impressive job of insulating its passengers from the outside world.
By and large, the engine options are refined, although it is worth noting that the smallest petrol and diesel options - the 1.5-litre and 1.6-litre respectively - are arguably the least refined of the lot, and given that they need to be worked a little harder than the more powerful options, you'll enjoy more silent progress by choosing another option. The 2.0-litre petrol options are the quietest of the bunch, but the 2.0-litre diesel isn't far behind; there is a little bit of diesel thrum when staring up and at idle, but once on the move it's easy to forget what kind of engine is working away up front.
Better still is the level of road noise coming through to the cabin, which on most surfaces is very little indeed. Models with larger alloy wheels as standard do pick up a little more from the surface though, so higher-specification models aren't necessarily the quietest. There's also little in the way of wind noise, even at higher speeds, which makes the Superb an excellent long-distance cruiser.
Safety equipment
The Skoda Superb was tested by EuroNCAP in 2015, and although it was the saloon model that was tested, the organisation declared that the results would apply to estate models also. The Superb recorded an impressive five-star rating. Its most impressive score was 86 per cent for adult protection with an identical score for child protection. The Superb's consistent performance resulted in a score of 71 per cent for pedestrian mitigation and 76 per cent for safety assist, a range of scores above the average for the class.
As standard, all Skoda Superbs are fitted with front airbags including a knee airbag for the driver, side chest and pelvis airbags for the front seat passengers and curtain airbags for front and rear passengers. Seat belt pre-tensioners and load-limiters are fitted to the front and rear seats, while Isofix child seat mounting points are fitted in the outer rear seats as well as an airbag deactivation switch for the front passenger seat, with ESC as standard on all models.
The Superb also featured a strong driver assistance provision from its launch in 2015, with ESC as standard as well as the option of emergency city braking and post-collision braking as an option. These were later upgraded to be standard on all models, while features such as blind-spot monitoring standard on higher-specification models.
Insurance groups and costs
Surprisingly given its size, the Superb manages to pull off the trick of getting itself into some quite low insurance groups if you choose the right engine. The lowliest S model with the smallest petrol or diesel engine is only in group 14, while the 2.0-litre 150PS diesel is still only in group 19. Fancier trims attract higher insurance groups - SE-L is group 21 for the 1.5-litre petrol, while the spunkier engines are higher still. The 272PS petrol in L&K trim is group 31, but that's still not bad for a car capable of 150mph.
VED car tax
The Superb is another car that is affected by the April 2017 VED changes, so how old your car is as well as the engine you choose will affect your annual bill. Remarkably, if you choose an early 1.6-litre diesel registered before April 2017 it can cost you £20 for the year - or zero if you can find a GreenLine version. Even the 2.0-litre TDI qualities for a £30 rate if it is pre-April 2017.
After that, almost the whole range is hit with the £150 rate, although some new models are over £40,000 and will also attract the £325 levy to give you an annual bill of £475 for the first five years.
Trim levels and standard equipment
S trim comes with 16-inch Orion alloy wheels (215/60 R16), body-coloured door mirrors and door handles, halogen headlights with daytime running lights, front fog lights, LED rear lights, three-spoke leather multi-function steering wheel, cloth upholstery, electric parking brake, removable lamp in boot, bluetooth, DAB digital radio and a five-inch touchscreen
SE adds 17-inch Helios alloy wheels (215/55 R17), manual lumbar support, dual-zone air conditioning, electrically folding door mirrors, rear parking sensors, cornering front fog lights, adaptive cruise control plus a 6.5-inch touchscreen.
SE L includes 18-inch Zenith alloy wheels (235/45 R18), xenon headlights with AFS and LED daytime running lights, headlight washers, boot net, electrically operated boot, electrically adjustable driver's seat with memory, leather upholstery and heated front seats, sunset glass, navigation with eight-inch touchscreen and a drive mode selection.
Laurin & Klement adds 18-inch Pegasus anthracite alloy wheels (235/45 R18), 10 speaker CANTON sound system, heated windscreen, floor mats, piano black decorative inserts, tri-zone climate control, blind-spot detection, colour Maxi-DOT trip computer, keyless entry, lane assist, park assist, TV tuner, virtual pedal, and dynamic chassis control (DCC).
Learn more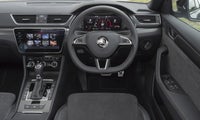 On the inside
Driving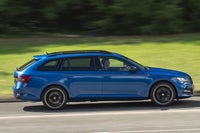 How much does it cost to run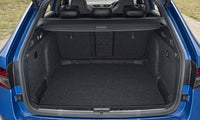 Prices, versions and specification
Reviews of similar cars
Quality checked, all cars less than 8 years old and warranty included
Looking for other Skoda cars?
Quality checked, all cars less than 8 years old and warranty included