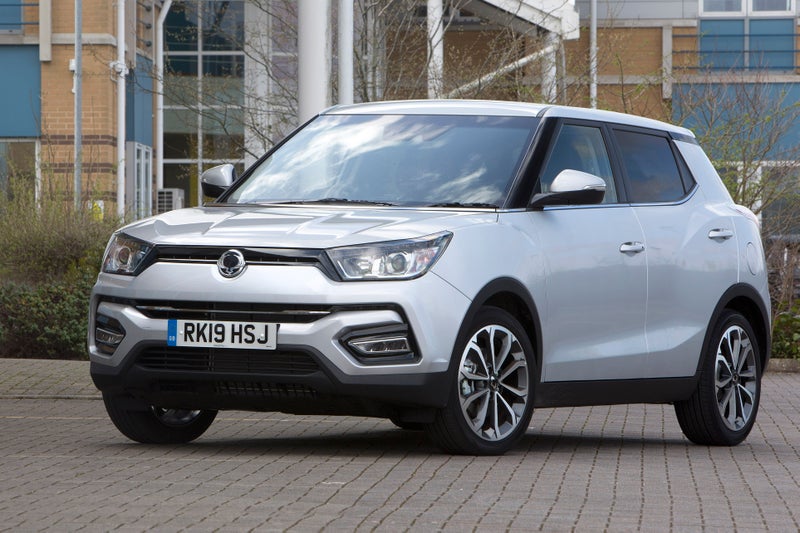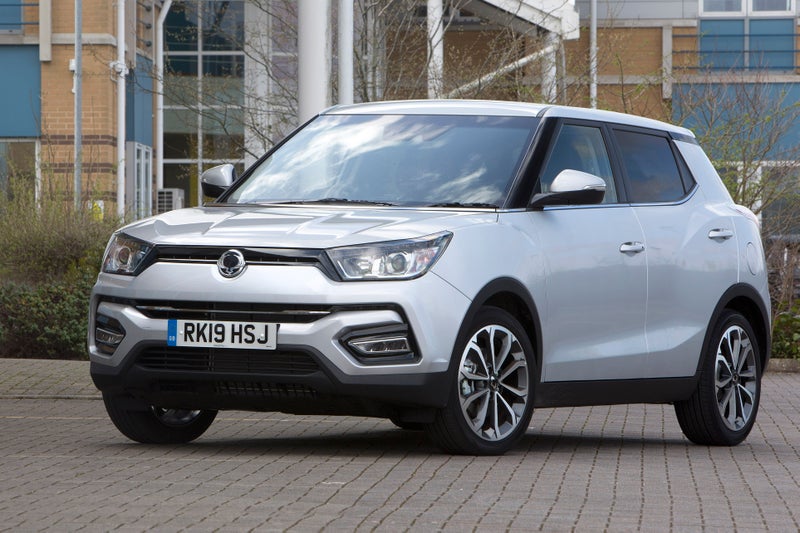 1/10
heycar rating
"Unfamiliar, don't be put off"
Launched: 2016

Crossover

Petrol, Diesel
Quick overview
Pros
Great value for money
Industry-leading seven-year warranty
Roomy and practical
Cons
Noisy and inefficient engines
Styling won't be to all tastes
Ssangyong brand remains unknown
Overall verdict
On the inside
Driving
Cost to run
Prices and Specs
Overall verdict
"Ask most people if they've heard of Ssangyong and the answer is likely to go along the lines of 'who?'. The Korean brand has been in the shadow of Kia and Hyundai for many years, not helped by a below par line-up including the old Rexton and Rodius. But things are changing and the Tivoli was the first model that started to get Ssangyong noticed for all the right reasons."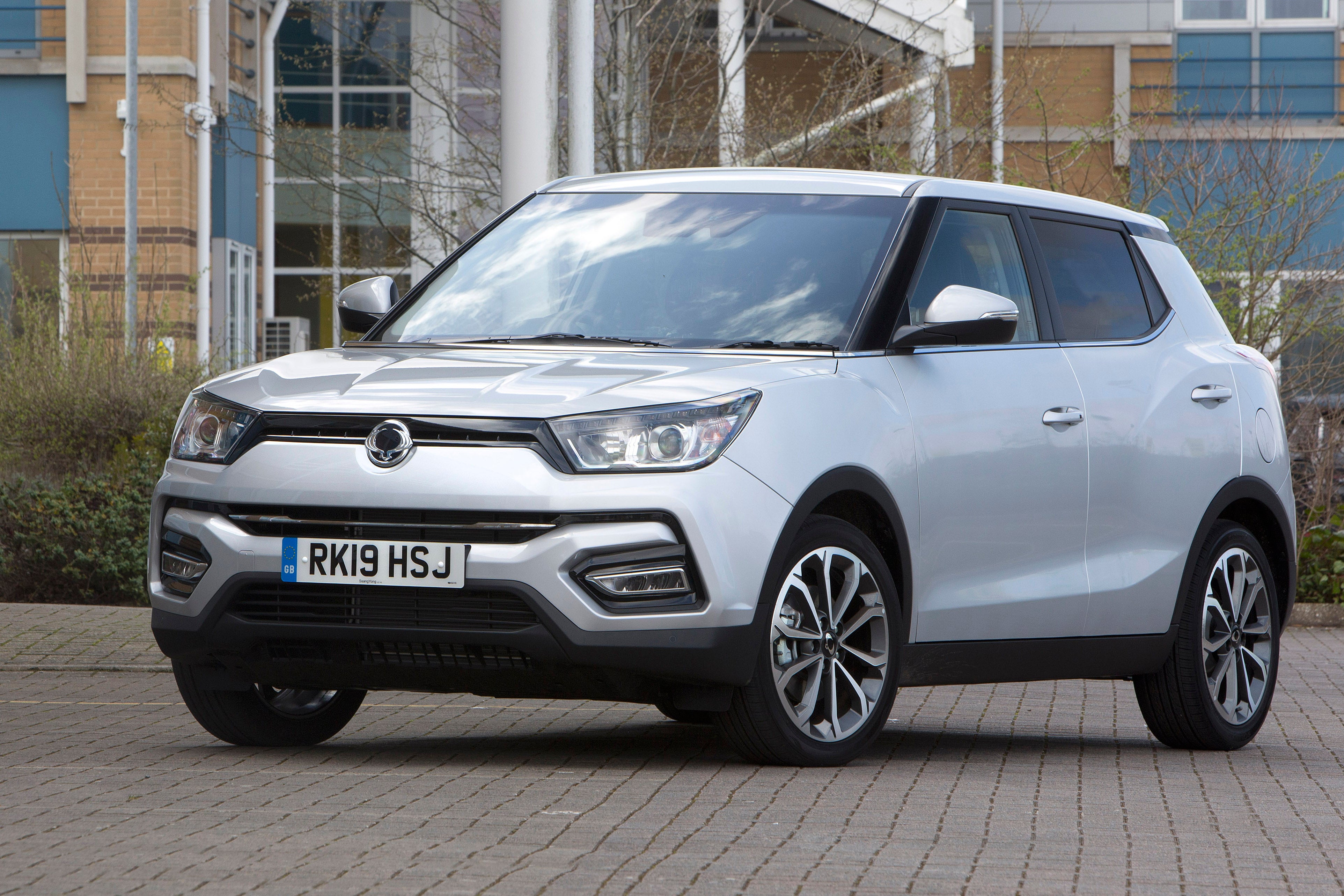 But the Tivoli is something of a well-kept secret. Few cars offer such a compelling blend of price, space and equipment, making this one of the best value cars you can buy. It comes tantalisingly close to being one of the industry's undiscovered gems.
The Tivoli comes in two forms. There's this, the standard version, designed to rival the likes of the Nissan Juke and then there's the XLV, which is larger and designed for larger families. It gets some extra space added to the back to create the kind of space that you'd expect from an estate car. Both aimed at slightly different buyers, both very good cars in their own right.
The Ssangyong Tivoli is all about bang for your buck, and you'll be pleased to know there's an entire bonfire night display of bangs, whizzes and flashes.
Depending on the specification that you opt for, you'll find that Ssangyong has been generous with the spec. Heated leather seats, 18-inch diamond-cut alloy wheels, a seven-inch touchscreen, Apple CarPlay, Android Auto, a heated steering wheel, front and rear parking sensors, cruise control and a suite of safety systems are just some of the highlights.
Practicality is another factor, with a decent amount of interior space compared to its rivals. For those looking for a bit more space, the Ssangyong Tivoli XLV offers estate car levels of luggage capacity and seats for five adults.
And, on top that, every Ssangyong comes with a seven year warranty, which is as long as any other car on the market, meaning that your Ssangyong will be covered long into the 2020s.
But it's not all good news. The styling is so-so, though that's ultimately a personal choice, and arguably it looks good from certain angles, especially following the 2019 facelift. The front looks upmarket, while the alloy wheels add a touch of class. However, there's no disguising the awkward-looking rear, which borders on ugly from some angles. But, it looks distinctive and is sure to be noticed.
Then there's the 1.6-litre engines - they are another weak point. The petrol unit lacks punch, while the diesel engine is coarse and unrefined. Neither engine is particularly quick, while the CO2 emissions are far higher than you'd expect from a compact crossover.A stronger engine line up would make Tivoli a more attractive proposition.
Of course all of Tivoli's strengths would be for nothing if it was crude and badly made – but it isn't. The neat, attractively laid out cabin is almost as good as you'd find in other Korean cars and that is genuine praise these days. The centre stack is sensibly laid out and the plastics are plush and durable. It might not be an exceptional interior, but it's as good as its rivals from Renault and Nissan of the same age.
Ultimately,the Ssangyong Tivoli is a curiously appealing and credible crossover. If space, price and toys are your priorities, the Ssangyong Tivoli is worth a look. The price-to-equipment ratio makes a mockery of the cost of other crossovers. An unfamiliar name, but one that is well worth a look.
If you're looking for the larger version, you need our SsangYong Tivoli XLV (2016-) review.
Is the Ssangyong Tivoli right for you?
For many buyers, the appeal of the Ssangyong Tivoli lies in the fact that it's frugal, practical and safe. And then the Tivoli unlimited mileage, five-year warranty will be the deal breaker. Unlike some of its rivals, Ssangyong's warranty pretty much covers everything from the engine and suspension, to the wheel bearings and in-car audio. Yet, for what you get given in value, the Ssangyong takes away with poor refinement.
What's the best Ssangyong Tivoli model/engine to choose?
The ELX is certainly well equipped and was a very affordable new buy. As you'd expect, it comes with leather seats which are heated in the front, dual-zone climate control, keyless start, front and rear parking sensors, cruise control and pretty much everything else you'd want. The infotainment system is impressive too with a high quality seven-inch touchscreen display and an easy-to-use layout. It also includes TomTom navigation and a USB input so it's slightly odd that there's no DAB radio.
The £400 Styling Pack gets you black 18-inch diamond cut alloys along with a black roof and rear spoiler. The extras may not be everyone's cup of darjeeling but they certainly add to the sporty feel of the Tivoli. And given that many people buy crossovers for their design as much as their practicality, a strong look is key if Ssangyong wants to get noticed. We think it's a good looking design that's different from what else is out there.
What other cars are similar to the Ssangyong Tivoli?
There's a few options to weigh up against the Ssangyong Tivoli. First, there's the likes of the Dacia Logan MCV for boot space, the Suzuki Vitara for crossover appeal, and even the discontinued Skoda Roomster for slightly obscure practicality - though the Roomster is getting a little long in the tooth now...
Ssangyong has pitched the Tivoli somewhere between a Nissan Juke and Nissan Qashqai. As a result, it's roomier and more practical than a Juke, but falls short of being an all-rounder like the Qashqai. Ssangyong would also like you to think that the MINI Clubman is another rival (there is the automatic gearbox connection after all), but the Tivoli doesn't have the quality or image to make it a credible competitor there. If you want something a little unusual, the Jeep Renegade is good value used.
Rating
The Ssangyong Tivoli is very nearly one of the car industry's best-kept secrets. It may not have the cache or badge appeal of its competitors, but the price, equipment, space and warranty are definite plus-points. As a used buy, it will surprise many people.
Comfort and design
"Ssangyong interiors have come in leaps and bounds in the past few years and are now closer than ever to rivals from Europe and other Korean manufacturers like Hyundai and Kia.The Tivoli interior isn't going to win any awards for imagination, it's not the 'bargain basement' affair you might expect."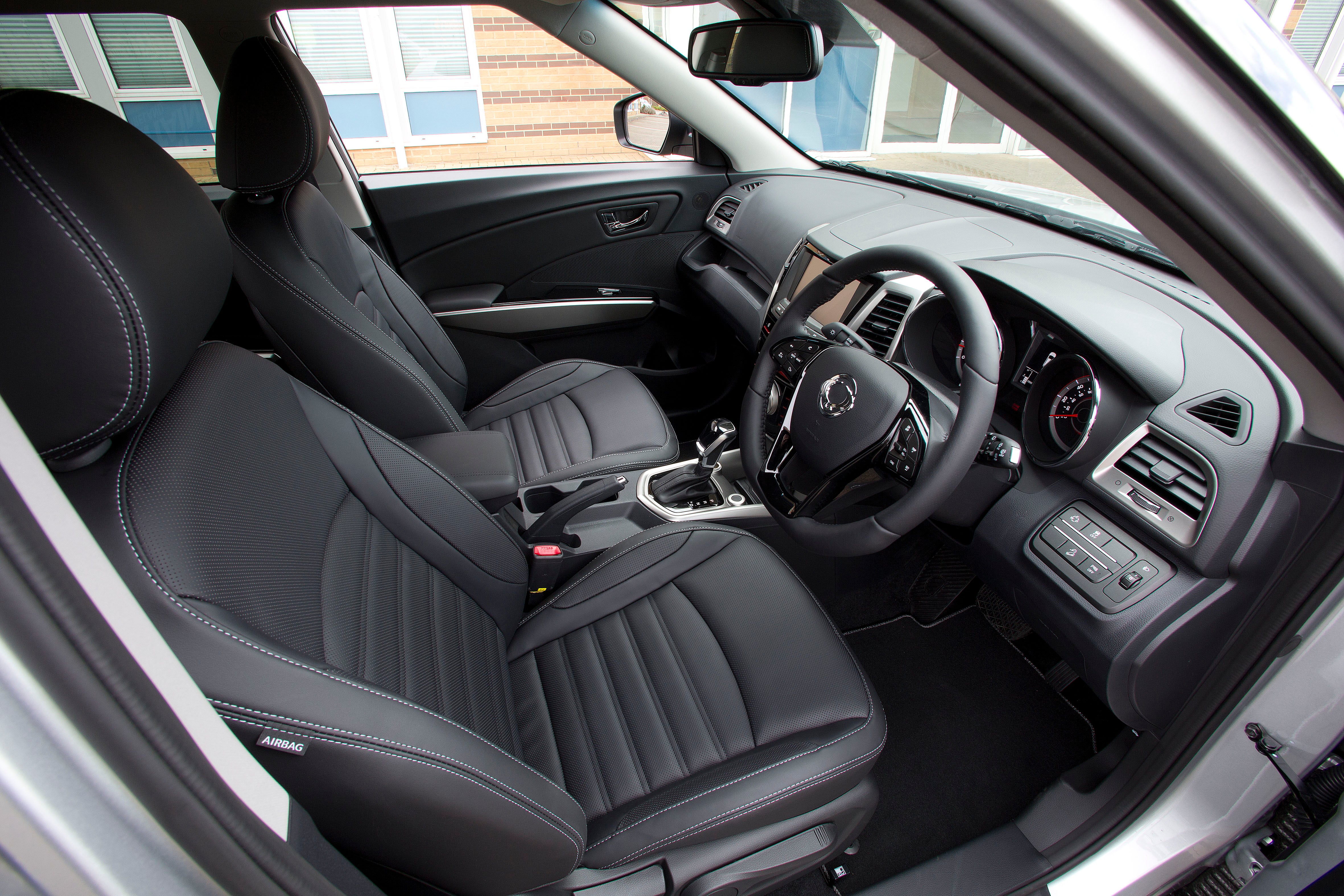 While the centre console may look as though it was inspired by a cheap hi-fi system from the 90's, complete with oddly thin buttons, a naff digital display for the climate control and bizarre rotary knobs for the heated seats, it's a pretty simple system to use. There's also an odd mismatch of grey plastics that won't be to everyone's taste, but it's easy enough to live with.
It's easy to find a decent driving position, with the steering wheel adjustable for height and reach, and the driver's seat adjustable for height. There's no lumbar adjustment, while the seats lack lateral support, so you tend to move about when cornering. Top-spec models get leather upholstery, heated seats, a heated steering wheel and dual-zone climate control and it's worth seeking one of these out if you can - it's unusual to find this kind of equipment on a car of this price.
The driving position could be improved. The pedals are a little offset, which might cause some discomfort on a long journey, while you tend to sit 'on' the seats. This might seem like a strange thing to say in a car with a high driving position, it's just that there's an overriding sense of being perched when you're driving the Tivoli.
Quality and finish
At any price, the Tivoli has a well built and well-finished interior - it's even more impressive when you consider how good value it is. The quality of the materials used along with the fit and finish are a step change to Ssangyongs of old and will cause many to re-think the assumptions that they have about Ssangyong. Compared to Ssangyong's other smallish SUV - the Korando - the Tivoli is positively light years ahead. It's not all perfect. The heated seat controls are down by your knee and the funny thin red buttons on the central console aren't that easy to use - the temperature ones being a prime example.
But those small things aside, it does genuinely feel like a good quality product. We're particularly impressed by the soft-touch plastics on the door and dash top while the electric window switches have a satisfyingly solid feel. Small details but key nonetheless. You can even jazz it up with red leather trim.
Infotainment
This is an area where the Ssangyong Tivoli fends off much of its competition, boasting a seven-inch colour touchscreen infotainment system with DAB digital radio, iPod and Bluetooth connectivity and TomTom satellite navigation. Apple CarPlay and Android Auto are also fitted as standard.
The system is a comprehensive set-up, which also includes steering wheel mounted controls, six speakers including two tweeters, plus a rear-view camera.
On the road, you'll find it simple to use, but while the display is clear, it lacks the clarity of rival systems. Switching to Apple CarPlay or Android Auto certainly helps, as the screen looks nicer and the system is faster to respond.
We also like the way Ssangyong has positioned some of the key functions on buttons below the screen, while the steering wheel controls ensure that the system is easy to use without taking your eyes off the road ahead.
Space and practicality
Starting with the boot - as that's one of the key aspects of a car like this - it has a reasonable capacity of 423 litres, expandable by folding the rear seats forward. However the load area does have quite a high load lip, which might pose problems for those who carry bulky loads or dogs. It also does without a load cover in basic SE trim, though you could purchase one as an accessory.
The rear seats fold 60:40 to open up more space if the back seats aren't required. Entry to the boot is hampered by a high loading lip, while the wheel arches eat into the available space, but with so much space on offer, we don't think this will cause too many problems.
A mini spare wheel is available as an option, but if you don't need it you'll have some additional underfloor storage in the boot. A luggage cover helps to keep your luggage away from prying eyes.
The back seats provide enough room for three adults, with plenty of headroom and legroom available. Even the middle-seat passenger will feel comfortable, with plenty of room for their feet. If the middle seat isn't required, the centre armrest can be lowered to reveal a pair of cupholders. The storage straps on the backs of the front seats are a bit odd, but you might find a use for them.
Handling and ride quality
"On its 18-inch wheels, the Tivoli's ride is on the firm side. It's not especially forgiving over rough roads and while vibrations are well insulated from the cabin there's a fair amount of tyre noise."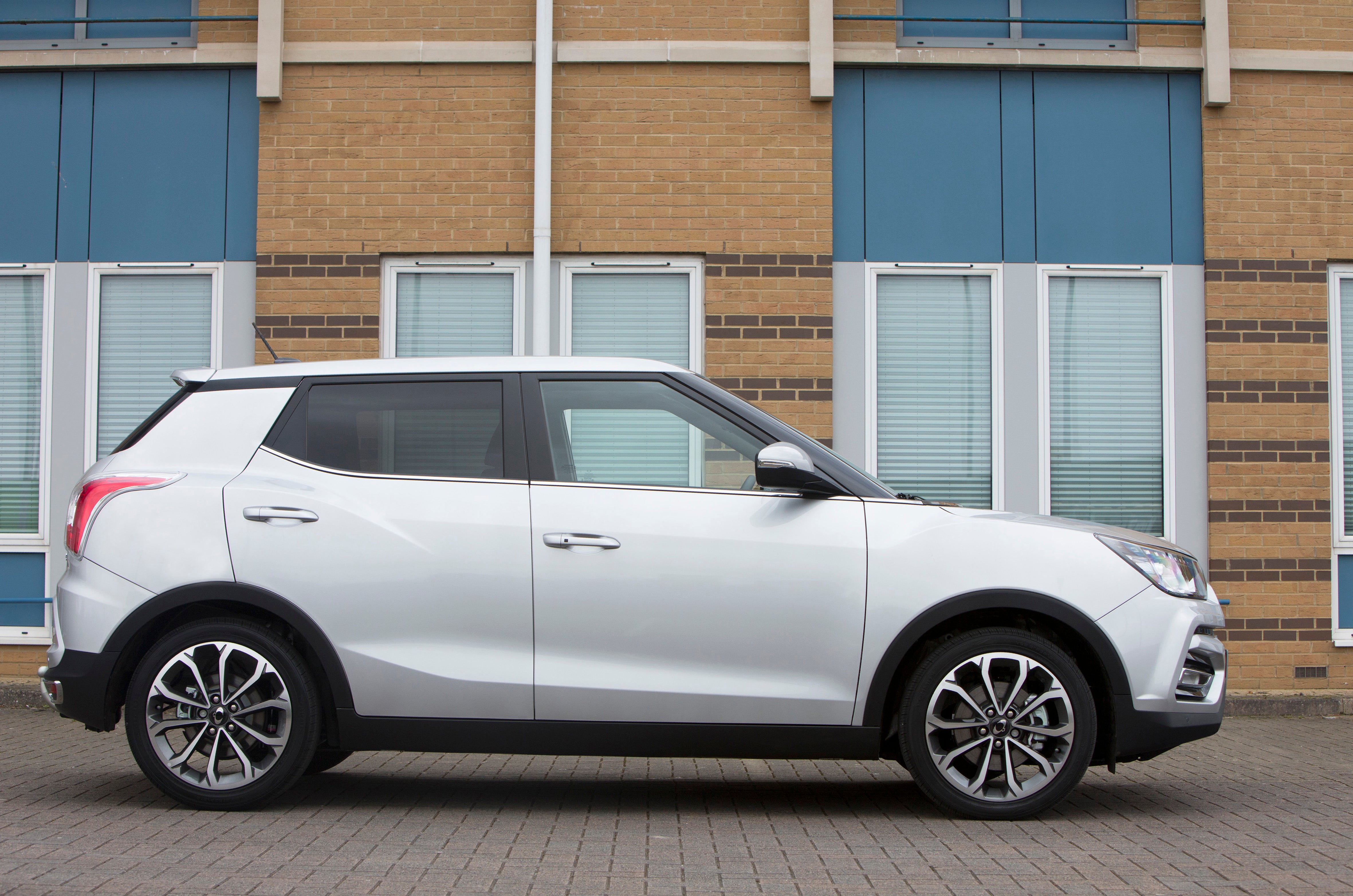 It's not harsh - rather firm on the sporty side of things, which does suit the Tivoli's image as a Ssangyong with a more youthful appeal. The upside of this is that it handles well. The steering has precious little in the way of feel, but it's responsive enough and the Tivoli feels assured and composed. It's offered with something called 'Smart Steering', which offers three modes: Comfort, Normal and Sport. Comfort should lighten the steering for city driving and parking, while Sport sharpens up making it more responsive, though whether it deserves the Sport name is open for debate.
Out on the road, there's a fair bit of bodyroll, so if you enter a corner with a little too much enthusiasm, the Tivoli will roll around and the tyres can feel as though they're on the edge of adhesion. But, that's not why you would buy a Tivoli, is it? Keep the Tivoli within its limits and it's a thoroughly pleasant and decent car to drive. It's especially nice around town, where the high driving position, light steering and all-round excellent visibility combine to make it very easygoing.
Engines and gearboxes
Buyers can choose between a 1.6-litre petrol and a 1.6-litre diesel engine, though for the first few months the Ssangyong Tivoli was sold as a petrol only. Both engines are available linked to either a six-speed manual or six-speed automatic transmission, plus there is the option of all-wheel drive.
The peak power figure of 128PS might look like ample power for the Tivoli on paper, but this engine has no turbocharger and consequently it makes its peak torque of 160Nm high in the rev range, meaning it needs to be worked hard to deliver useful performance. Thankfully the manual gearbox is smooth and precise, so changing up and down isn't as much of a chore as it could be.
The automatic gearbox, which is shared with the current MINI, is fine too but it also suffers for the lack of torque and often needs to kick down through two gears when climbing hills or overtaking. The petrol engine also lags behind rivals when it comes to emissions, which are 149g/km at their lowest - some way behind rivals like the Nissan Juke DIG-T which manages 129g/km. The Nissan is more frugal, too, with an official figure of 50.4mpg versus 44.1mpg for the Tivoli.
The diesel also works really well with the six-speed automatic. The changes are smooth and sharp, plus it's quick to change down when you need a lower gear. It makes for effortless and easy progress as you can just leave it in 'D' and off you go. It's not all good news with the auto box though. While it works well, it's not very efficient. The standard manual 4x4 diesel Tivoli will return a claimed 60.1mpg but going for the automatic sees this plummet to 47.9mpg.
Refinement and noise levels
The biggest issue with the Ssangyong Tivoli lies with the vocal 1.6-litre diesel, which really grates the senses after a couple of long hours behind the wheel. Take it from us, there is no hiding the fact that this is a diesel. It clatters heavily under start-up and easily drowns out the radio when accelerating hard to join a motorway. It's a pity it's so loud because this engine is one of the most honest when it comes to running costs. There's also a fair amount of wind noise at high speeds, while the tyres send a lot of road roar into the cabin. It can become tiring on a long journey.
The Tivoli also lacks the extra soundproofing and insulation you'd find in a more expensive crossover. Note the use of 'more expensive' – everything we say has to be viewed in the context of the Tivoli's low price.
Safety equipment
Safety is one of the priorities car buyers are likely to consider before deciding on the best option, and how safe a car is may be dictated by how well the structure will protect occupants in a crash, as well as any equipment available that can help prevent, or reduce the risk of, crashes or injuries.
One of the safety benchmarks that allows us to compare cars like for like is the Euro NCAP crash tests, where points and stars are awarded to highlight how a car performs in a crash. The Ssangyong Tivoli was tested and achieved three stars out of five. But with safety being a key factor in purchasing decisions for many buyers, a three-star Tivoli would be a harder sell than rivals that have achieved four or five stars.
In recent years, as well as rating the performance of the structure of the car in tests, Euro NCAP has also awarded extra points, which contribute to the star rating, for certain items of equipment. A few years ago, it became impossible for a car to achieve a five-star rating in Euro NCAP if electronic stability control, which can help correct a car's line and allow the driver to regain control during a skid, wasn't fitted as standard to most models in a range.
Later the focus switched to other items, such as autonomous emergency braking, and, no doubt as the range of safety technology improves and becomes widely available, Euro NCAP will attempt to encourage greater take-up by increasing the relevance of these features when awarding points for its tests. Fortunately for Ssangyong, as adding some equipment can boost a points score and improve a star rating, the Tivoli and Tivoli XLV have been able to benefit from 2017 onward.
You also get a good level of standard safety equipment, including seven airbags, forward collision warning with autonomous emergency braking, lane-departure warning, lane-keeping assist, traffic sign recognition and high beam assist. That's an excellent list for a car at this end of the market.
MPG and fuel costs
"Good MPG isn't one of the Ssangyong Tivoli's strong suits. It was also hit hard by the switch in fuel consumption tests, which attempts to make the figures quoted by car manufacturers more realistic. Switching from the old NEDC tests to the more realistic WLTP standard, the 1.6-litre diesel manual drops from the 67mpg down to the low 50's Nothing changed apart from the test."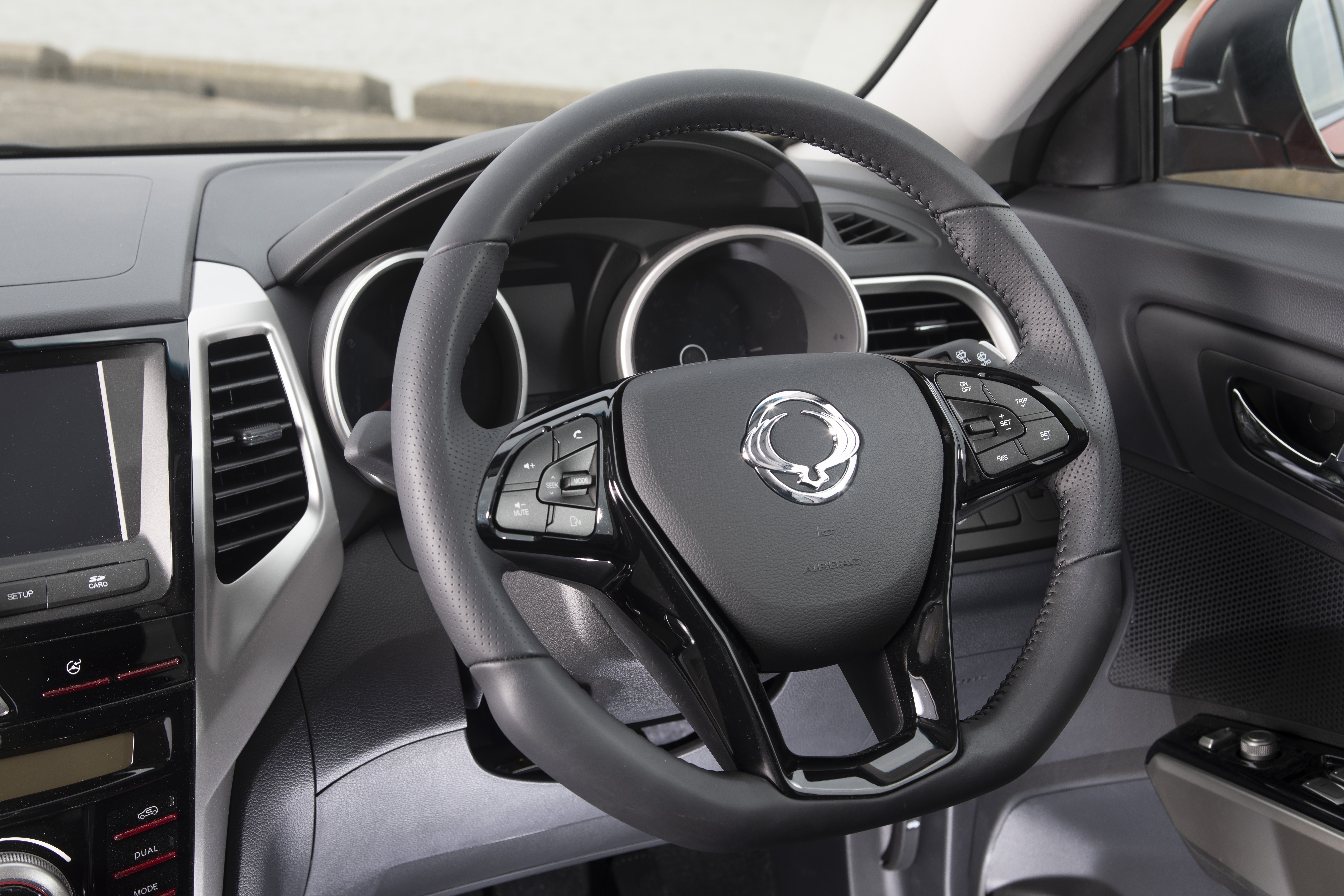 The automatic transmission puts a massive dent in the diesel engine's efficiency, with economy dropping further.
Insurance groups and costs
Cheap to insure, the The Ssangyong Tivoli has insurance group ratings of 13 to 16. A peculiar quirk is that these are slightly higher groups than the Tivoli XLV, which comes in at groups 11-15.
Against its rivals, the Dacia Duster slots into groups 9 to 15, the Suzuki Vitara groups 12 to 21, and the Dacia Logan MCV groups 2 to 12.
VED car tax
The Ssangyong Tivoli lags behind when it comes to emissions and CO2 figures and as a result, you'll pay a fair amount of 'showroom tax'. Opting for the 1.6-litre diesel with a manual gearbox will soften the blow.
The 1.6-litre petrol with a manual gearbox emits 173g/km, which means first-year rate of £870. The CO2 emissions for the 1.6-litre diesel automatic are the same, but the diesel premium means a cost of £1,305. The 1.6-litre petrol automatic emits 184g/km, so the tax is £870.
These costs are included in the original purchase price, so you'll pay a flat rate of £150 for Vehicle Excise Duty (VED) from year two. This is the same for all Tivoli models registered since the car was introduced in 2016.
How much should you be paying for a used Ssangyong Tivoli?
"The Ssangyong Tivoli is increasingly affordable in the used market, with prices starting from as little as £9,000. For this budget you'll get an early 2016 or 2017 car with up to 50,000 miles on the clock."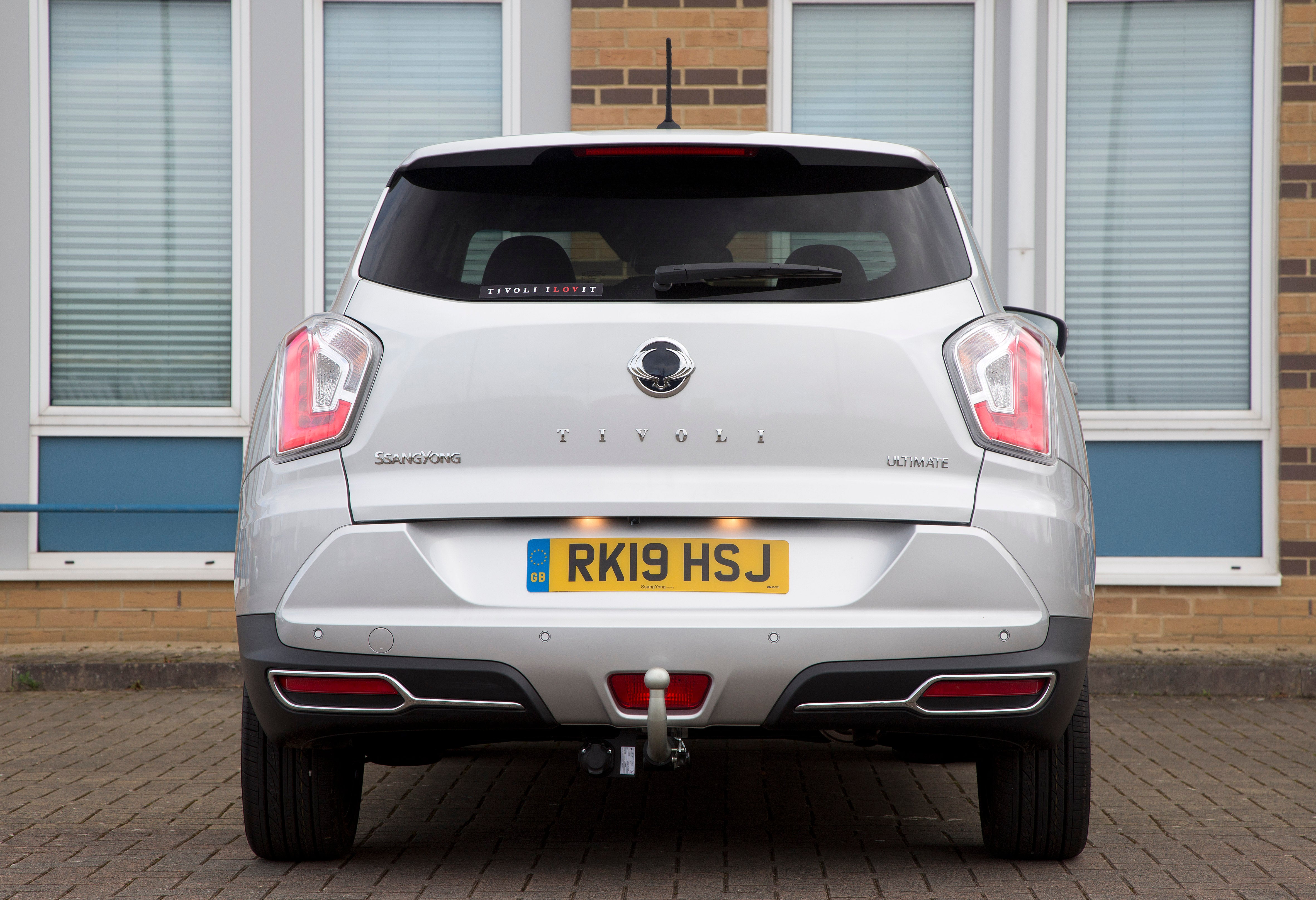 Really look for a car that's registered after 1 October 2018. That date is crucial. It's when all new Ssangyong are covered by an excellent seven-year warranty, so it makes sense to buy a Tivoli registered after this date. You'll pay a little extra as a result, but this adds two years onto the warranty that was in place before, so is well worth it.
Post-facelift cars start from £14,000, which is less than the price of a new Ford Fiesta. Remember, these cars are covered by a manufacturer's warranty until the late 2020s. Amazingly, even cars registered in 2020 are available for around £16,500. Following the herd isn't always a good idea.
Trim levels and standard equipment
Ssangyong Tivoli SE is the basic trim level and includes 16-inch alloy wheels, grey cloth upholstery, cruise control, stop/start (petrol), manual air conditioning and Bluetooth connectivity. It's only available with front-wheel drive and a manual transmission.
The Ssangyong Tivoli EX trim adds larger 18-inch alloy wheels, beige or grey leather upholstery, 18-inch alloy wheels, dual-zone climate control, seven-inch touchscreen system, a rear view camera, heated front seats, front fog lights and a load area cover. Buyers can optionally specify diesel models with either an automatic transmission or a manual transmission and all-wheel drive.
ELX is the top trim for the Ssangyong Tivoli and includes a smart instrument cluster, keyless entry and start, front and rear parking sensors, privacy glass, a rear spoiler, automatic lights and wiper and TomTom navigation. Buyers can optionally specify either engine with front or all-wheel drive, manual or automatic transmission.
Ssangyong Tivoli EX and ELX buyers can choose 'MyTivoli' customisation options including red leather upholstery and contrasting roof/wheel colours.
There are five Ssangyong Tivoli colours: Techno Grey, Silent Silver, Dandy Blue, Space Black and Grand White. Other colours were available in the past.
The list of accessories includes front and rear skid plates, a dog guard, a detachable tow bar, a heated screenwash system, a cycle carrier and – wait for it – carbon fibre C-pillar covers. We're not sure many people have spent £350 on that option…
Ssangyong Tivoli cars for sale on heycar
80
Number of cars available
£6.8K - £22K
Price bracket of these cars
Colours available on heycar
Keep me updated by email with the latest advice, news and offers from heycar
By submitting, you agree to our
privacy policy
.