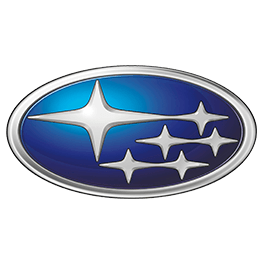 Subaru
Subaru is one of the smaller Japanese manufacturers but has earned itself a strong reputation, thanks to a combination of capable four-wheel-drive vehicles and an impressive motorsport history. Subaru is a division of the Subaru Corporation that is also involved in aerospace manufacturing, and has been in operation as a car manufacturer since 1953. Since the early 1960s Subaru has used boxer engines in its vehicles, which are well-known for being smooth and characterful, and was also an early adopter of four-wheel-drive that became a key selling point.
Which Subaru is right for me?
Subaru's range is relatively limited, concentrating on medium sized vehicles with many featuring four-wheel-drive as standard. The least expensive model in the range is the Impreza, which offers impressive handling and grip as well as useful space inside. The XV is a hardy 4x4 crossover with chunky looks, while the Outback is a larger wagon-crossover with similarly impressive off-road capability. The Levorg is a larger estate car that retains the ability to head off the beaten track, while the Forester is a popular 4x4 SUV. For sportier drivers the entertaining BRZ coupe is great fun, while the WRX STI combines four-wheel-drive and turbocharged power to great effect.
Tell me something I don't know about Subaru
Subaru's first car, the 360, was in production for 12 years.