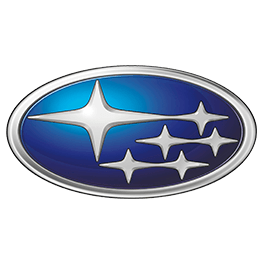 Subaru BRZ Review

Written by
heycar editorial team

heycar rating
Subaru's forgotten, but brilliant, sportscar
Best bits
Fine balance, poise and feel, a car that drivers will love
Looks good, and has a sizeable standard specification, including Apple CarPlay and Android Auto
A few of the usual sports car compromises, but none so great that it's not a genuinely usable all-rounder
Not so great
We get the pared back interior theme, but the materials are rubbish
You'll forever be explaining what it is
The automatic blunts the performance and the rear seats are next to hopeless as seats…
Read by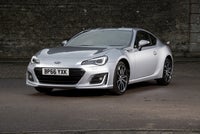 Overall verdict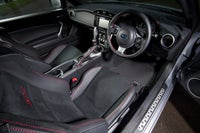 On the inside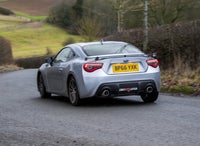 Driving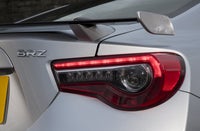 How much does it cost to run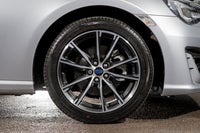 Prices, versions and specification
Overall verdict
"We love driving here, which is why the BRZ appeals, in a world where complexity and interference is the norm, even on the road. The BRZ is a refreshing nod to an age where the driver made a difference, not the car, and its brilliance arguably gets better as its competition gets heavier, and more numb. Pure driving fun, it's not outrageously fast, but the clarity and faithfulness of its responses and its fine handling make it a hugely engaging, enjoyable car."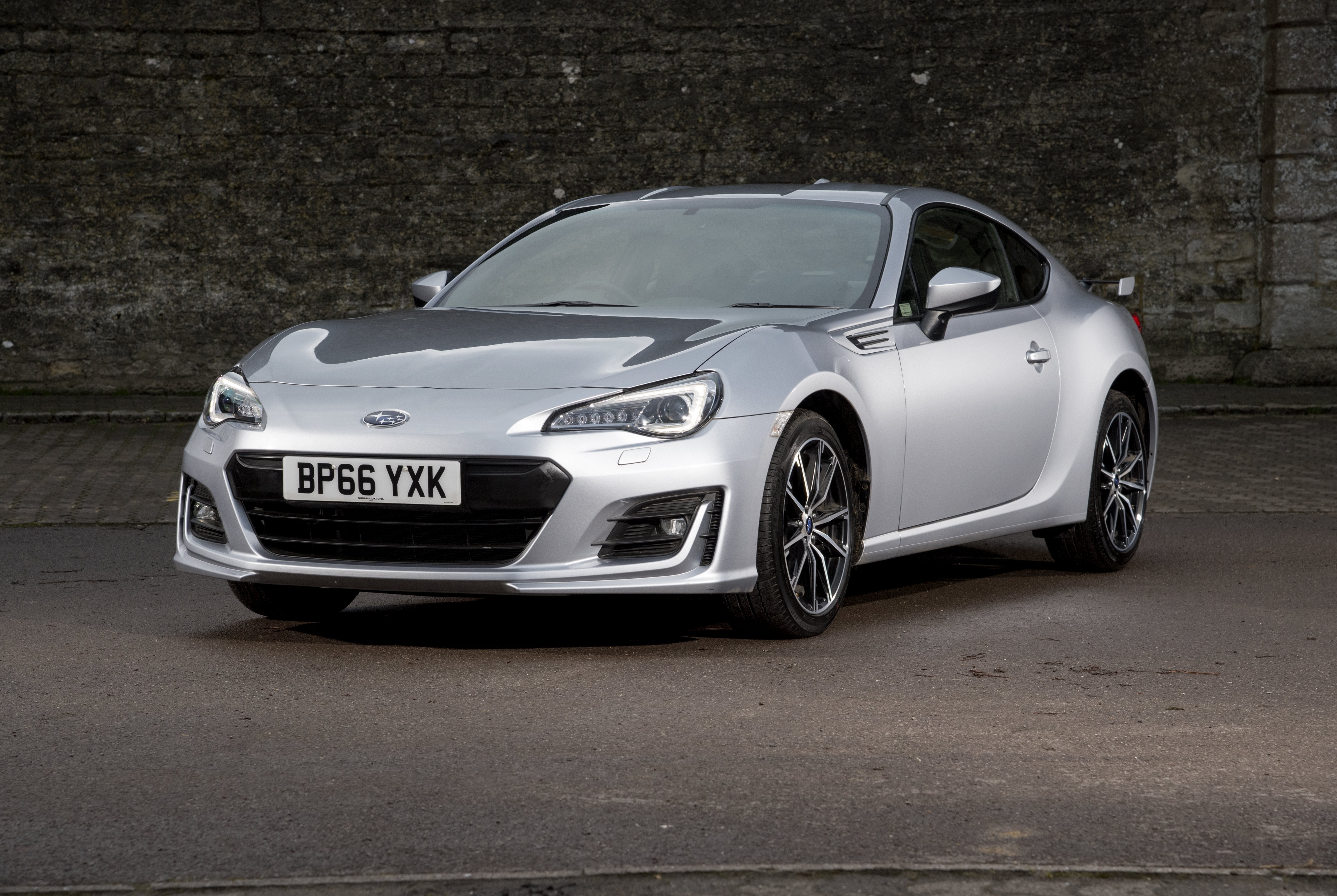 The Subaru BRZ is a light, rear-wheel drive sports car. Sounds fantastic, but it's odd. Particularly for Subaru, with its brand image having been built off the back of its rugged four-wheel drive system and its boxer engines more often than not fitted with turbochargers.
It became a hero manufacturer among performance car fans when it proved the toughness of its engineering in the World Rally Championship with big power, turbocharged, four-wheel drive Impreza saloons.
The BRZ is neither four-wheel drive, nor powerful, the boxer engine Subaru uses to power it not being turbocharged, so its output is modest, and what little shove it's got driving the rear wheels only. That flat-four, boxer engine aside, it's about as un-Subaru a Subaru as you could imagine.
Only, it's not. Subaru has always built appealing cars for drivers, and the BRZ is unashamedly aimed at those who enjoy driving. Its conception is, admittedly, the result of a collaboration with Toyota, which, thanks to Toyota's ownership of Subaru's parent company, has a stake in the company.
So when Toyota wanted a light, enjoyable sports car, but had its factories running flat-out making humdrum hatchbacks and SUVs, it called on Subaru to build it. Toyota might take credit for it, it's GT86 version selling in greater numbers, but Subaru quietly claims the enjoyable rear-wheel drive coupe as it's own. That rings true, too, the GT86 is built at a Subaru facility in Japan, and Subaru sneaks a few of it's own BRZs down the line alongside it's GT86 twin.
They are all but identical, too, when the BRZ arrived in 2012, it played understudy to the Toyota, after all Toyota has the dealership capacity to shift way more GT86s than Subaru could ever hope to manage BRZs.
That makes the BRZ a niche within a niche, the GT86 is already a very specialist proposition for a small audience of buyers, and putting a Subaru badge on it only makes it more so. That, to some, arguably elevates the BRZ's appeal even higher than the Toyota, as while Toyota can boast a very impressive motorsport history, it's a brand more associated with ordinary, mainstream machinery, Subaru's more cultish following somehow seems a better fit with the idea of a sports car.
It feels like a Subaru, too, from that unusual flat-four boxer engine up front, to the hard, unyielding plastics and simplicity of its interior, the styling too, with it's pronounced front wings and neat little boot spoiler and big twin tailpipes slung underneath the rear all being very Subaru in their look.
The market for cars like this is tiny, and it's even more so with a Subaru badge on it, but get over that and you'll find one of the most engaging, enjoyable sports cars you can buy, with the focus on handling rather than big power, and even now, over 8 years since it was first introduced, that remains incredibly appealing.
Comfort and design
"We'll not patronise you with details about how being low the BRZ isn't as easy to get into as some rivals, because you know that. It's a sports car, after all."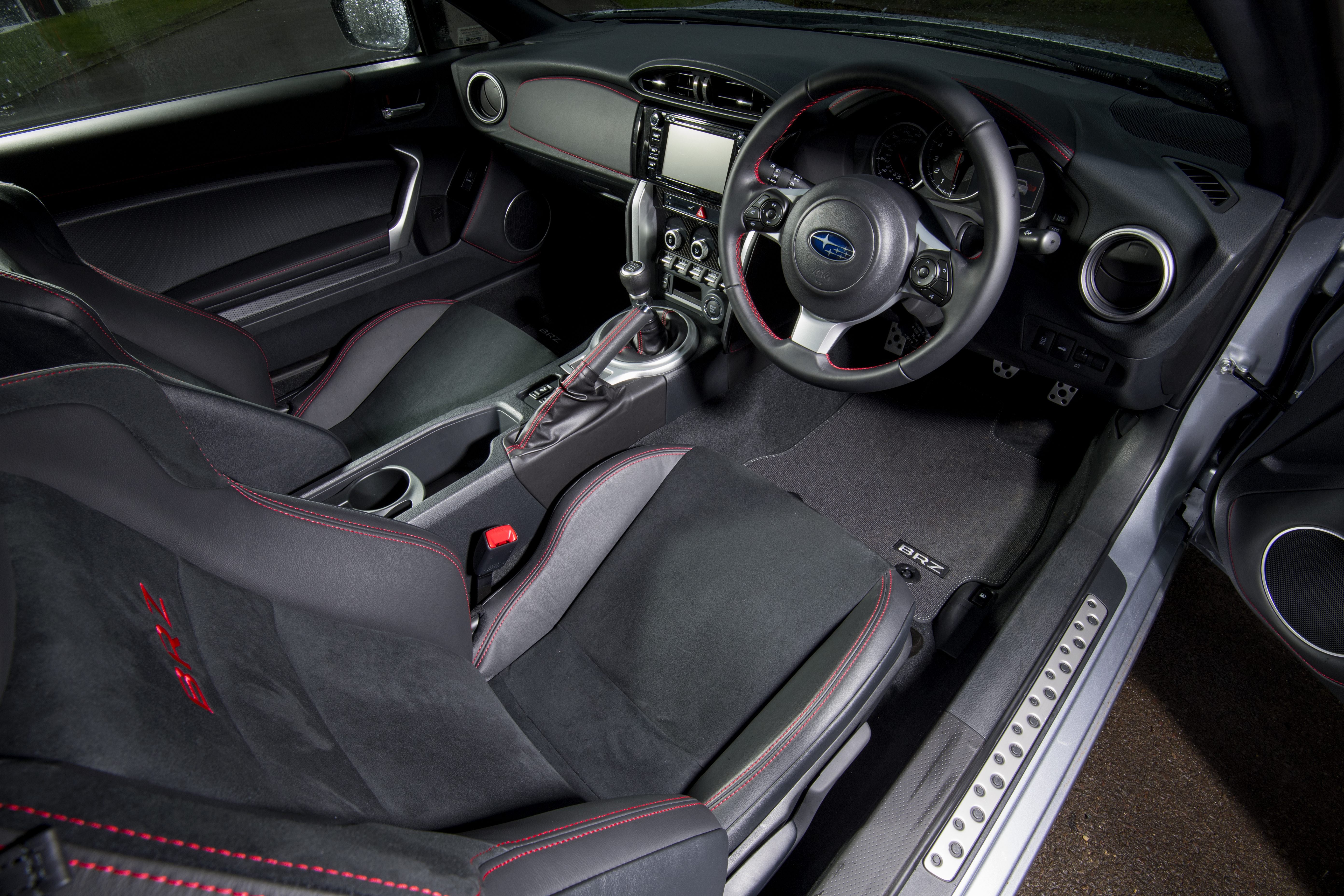 You do sit low inside, but that's desirable, putting you right in the centre of the car, with the driving position excellent, the seats offering great adjustment and support, the steering column, too, moving for both rake and reach.
There's dual zone, driver and passenger climate control, allowing you and your passenger to set your own preferred temperatures. Likewise, both the driver passenger seats are heated and are covered in a combination of suede and leather as standard. Key-less entry, electrically adjusted, heated rear-view mirrors, automatic headlights all add to the comfort, as does standard fit cruise control for longer journeys.
The interior design isn't about to win any awards for pleasing detailing, it very much follows a functional route, which is, arguably, authentic for a sports car, even if we've become accustomed to interior designs that wow, the Audi TT coming into this category.
Everything is well organised though, with big, well-placed instrumentation, the toggle-like switches on the lower centre console all super easy to use, likewise the big, clear dials for changing the temperature and ventilation settings, though the LCD digital displays above them have no place in a car these days. The steering wheel is actually round, the gear stick perfectly positioned and the pedals nicely spaced for those old-school heel-and-toe downshifts, which is all you could really ask for in a car like this.
Handling and ride quality
"The important part. With its 53/47% weight distribution, a low centre of gravity thanks in no small part to Subaru's flat-four engine and the BRZ is all about agility. There's a relatively long wheelbase, which aids its stability, while Subaru has always set up the BRZ slightly differently from its GT86 relation."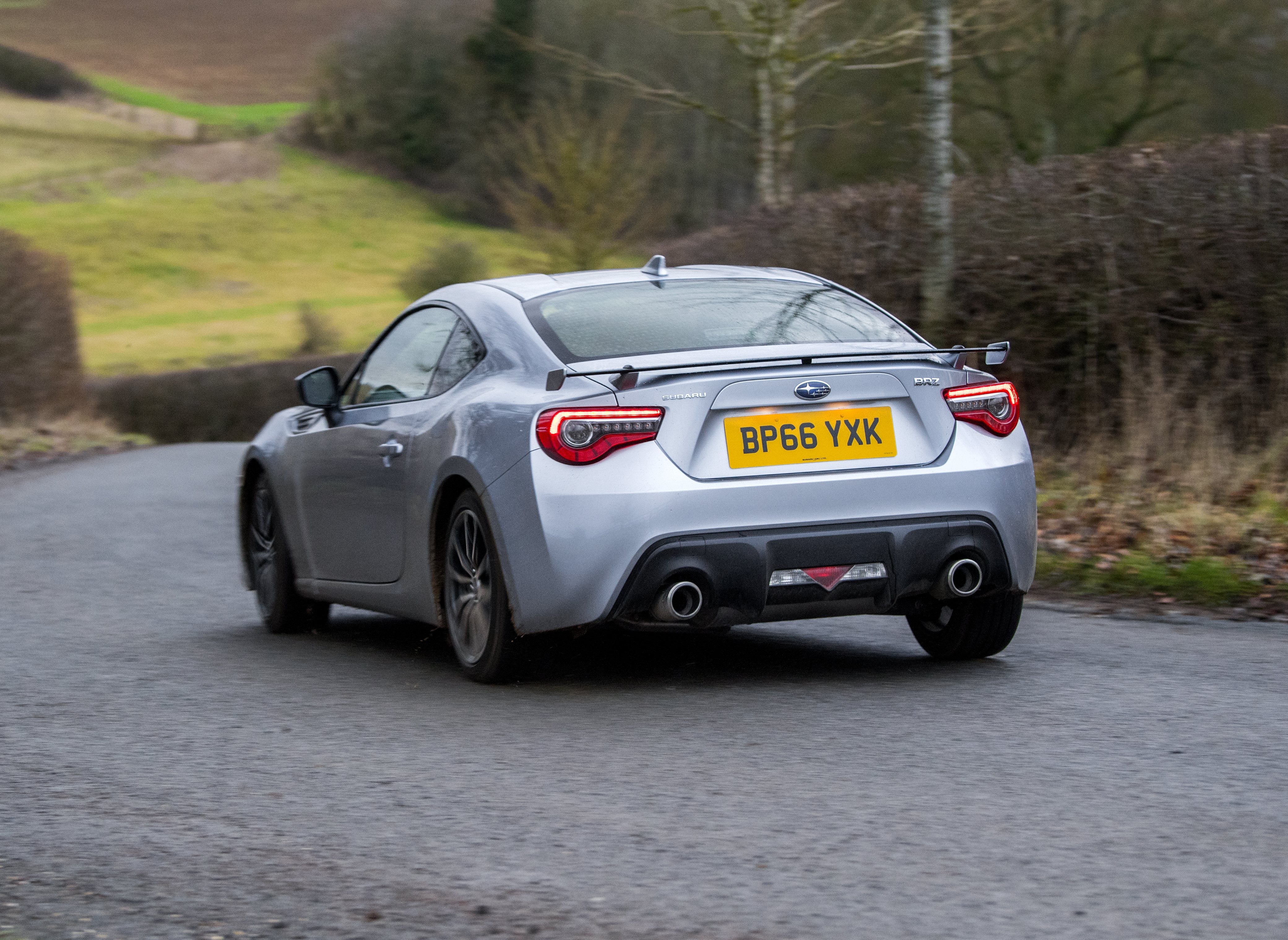 It's marginal, but the BRZ has always felt a touch sharper to drive as a result, Subaru's fractional differences in things like the suspension bushes, anti-roll bars and damper rates transpire to create an even more engaging driver's car. That's particularly true since 2017, when Subaru went through the suspension, tweaking it with uprated dampers, helping it better contain body roll, without detracting from the ride comfort.
It's marginal, but the BRZ has always felt a touch sharper to drive as a result, Subaru's fractional differences in things like the suspension bushes, anti-roll bars and damper rates transpire to create an even more engaging driver's car. That's particularly true since 2017, when Subaru went through the suspension, tweaking it with uprated dampers, helping it better contain body roll, without detracting from the ride comfort.
The 2017 changes also brought a Track Mode button, which ups the thresholds of the already impressively light-handed traction and stability controls, to allow you to revel in the BRZ's on limit handling at a circuit, while retaining the safety net of those electronic aids should you run out of ability.
The power from the 2.0-litre engine might be modest at just 200PS, which puts even more focus on the handling. You need to carry speed though bends, which the BRZ does commendably well, grip levels high, despite the almost comically small contact patches the simple specification tyres offer. Thank the BRZ's light weight here, as well as its fine balance.
Those tyres and that weight also play their part in offering a decent ride, as they don't have rubber band thin sidewalls, the damping also well judged here. The steering offers fine weighting and a modicum of feel, inputs at its small rim translated faithfully to the BRZ's nose, it turning in with real enthusiasm. There's mid-corner adjust-ability, too, the BRZ's limits easily read, discovered and exploitable, and at speeds that make it hugely enjoyable.
MPG and fuel costs
"The BRZ has been tested to WLTP consumption levels and it scores a decent 33.3mph for the official combined consumption cycle in manual guise, with the automatic achieving a 33.0mpg figure."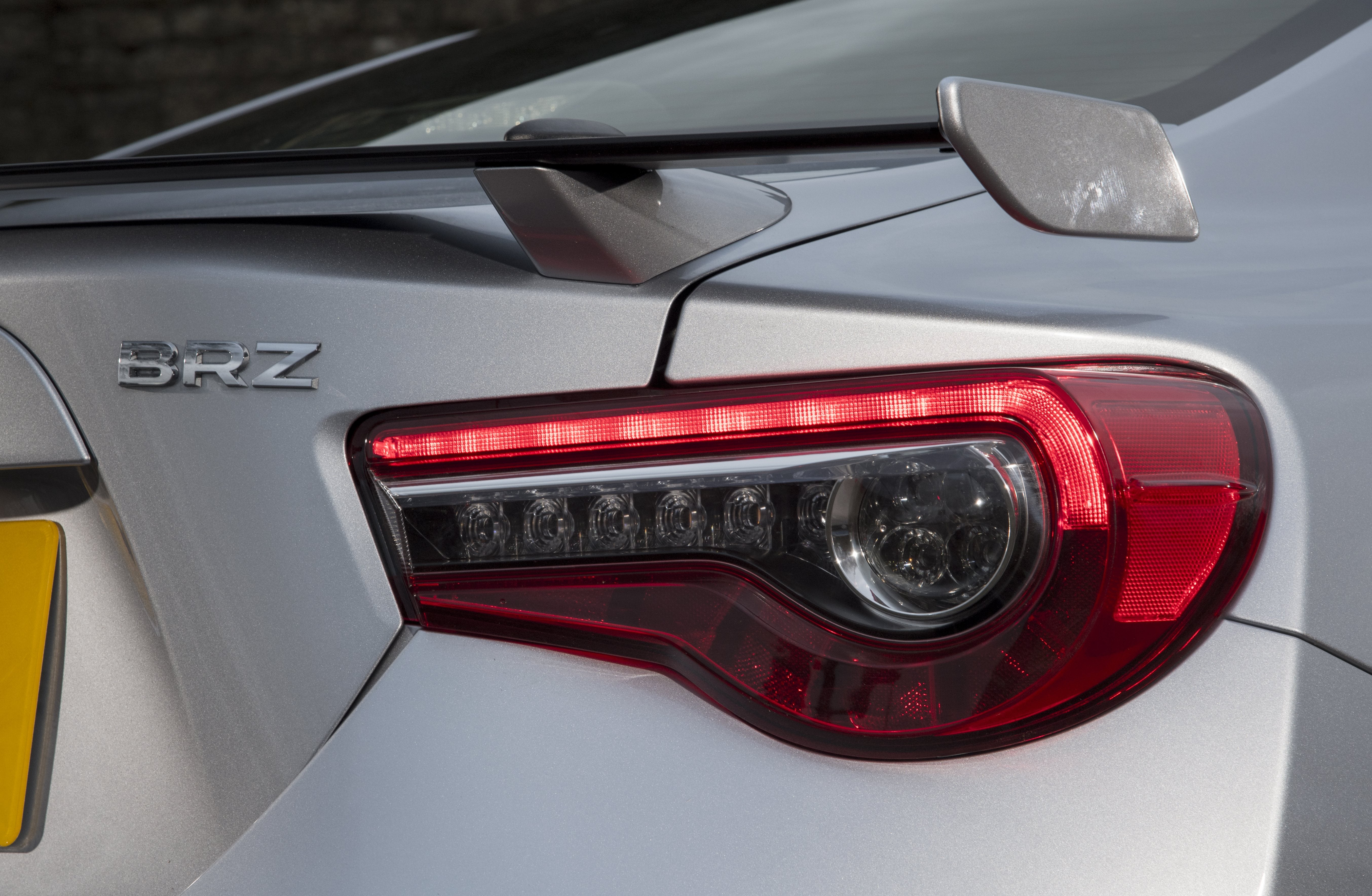 Drive it sensibly and those numbers should be achievable, indeed, on a longer motorway journey it'll be possible to exceed them, the BRZ always being a car that's been able to achieve its official consumption figures. Forget economy and enjoy it like you should and that figure will of course take a plunge, but you'll be pushing very hard (think track use) to get it much below 20mpg.
How much should you be paying for a used Subaru BRZ?
"There is far less choice of used BRZs in the used car classifieds than its Toyota GT86 relation, but that's hardly a surprise."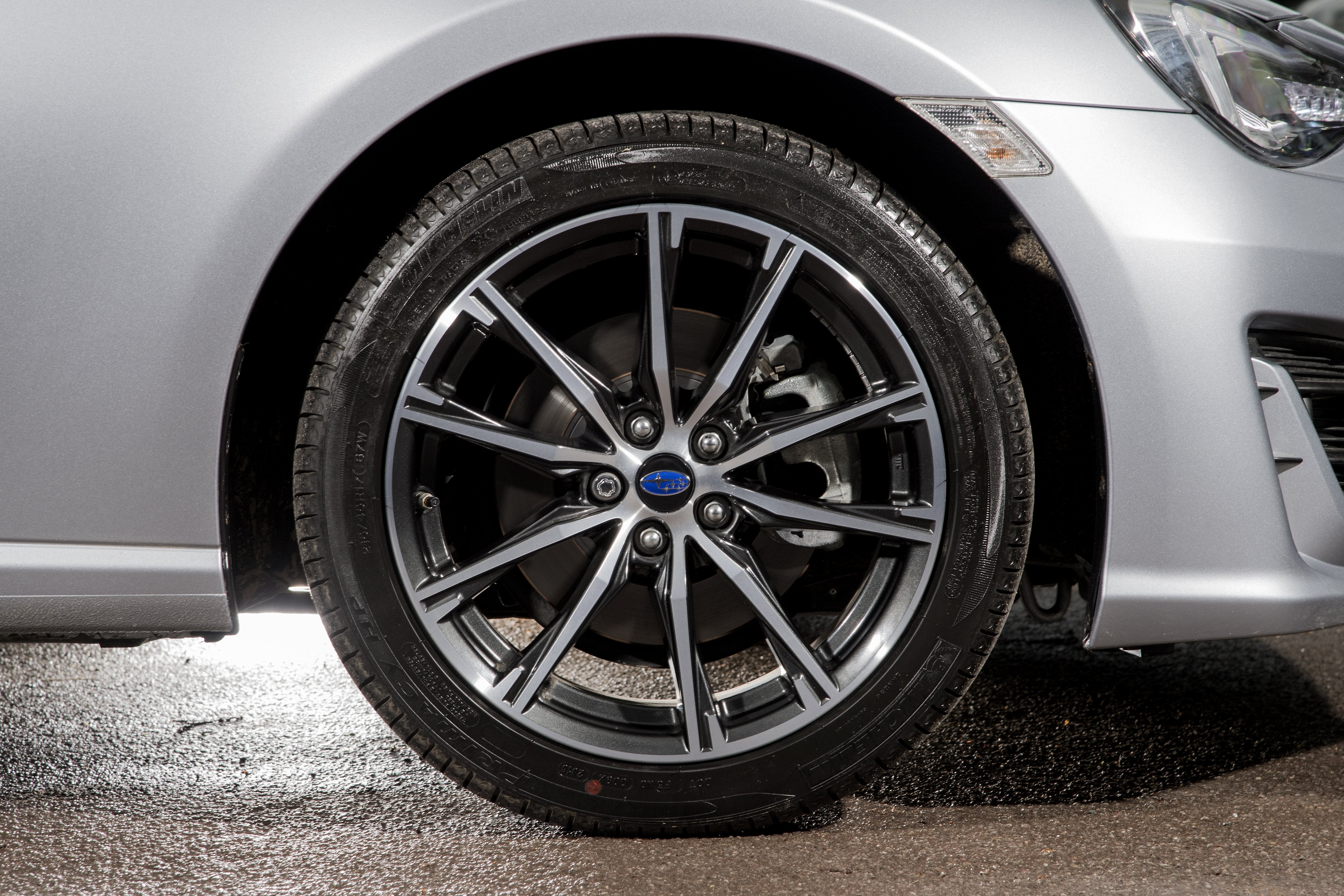 Starting prices are higher, too, with the cheapest BRZ we could find being just under £13,000, though it's a low mileage example for it's age. There's plenty of choice between £13,000-20,000, in heartland used territory, with above £20,000 getting into the nearly-new sphere, with cars barely run in.
Post 2017 cars come better specified, so keep that in mind when browsing the adverts, and look out for big savings on pre-registered delivery mile models or ex-demonstrators.
Ready to get your top quality Subaru BRZ?
All cars come with a warranty
Selected dealers only
All quality checked
Subaru BRZ
2.0i SE Lux [Nav] 2dr
Stoneacre Abarth, Alfa Romeo, Fiat, Jeep Newcastle upon Tyne

Northumberland, NE47YW
PCP: £389.65/mo
Representative example: Contract Length: 36 months, 35 Monthly Payments: £389.65, Customer Deposit: £3,449.00, Total Deposit: £3,449.25, Optional Final Payment: £10,866.78, Total Charge For Credit: £4,958.78, Total Amount Payable: £27,953.78, Representative APR: 11.3%, Interest Rate (Fixed): 5.81%, Excess Mileage Charge: 6.55ppm, Mileage Per Annum: 10,000
Subaru BRZ
2.0i SE Lux 2dr Auto
Lookers Ford Middlesbrough

Yorkshire, TS38AX
PCP: £315.26/mo
Representative example: Contract Length: 36 months, 35 Monthly Payments: £315.26, Customer Deposit: £2,684.00, Total Deposit: £2,684.85, Optional Final Payment: £7,442.00, Total Charge For Credit: £3,261.95, Total Amount Payable: £21,160.95, Representative APR: 9.9%, Interest Rate (Fixed): 9.45%, Excess Mileage Charge: 8ppm, Mileage Per Annum: 10,000
Is the Subaru BRZ right for you?
The fact you're even aware of it, and reading this, suggests you're more invested in the idea of it than the other 99.9999% of car buyers out there. There are not a great deal of direct rivals out there for it, with that GT86 a notable exception, it's likely that you've considered cars like Mazda's MX5, or powerful hot hatches in the same circa £30,000 price category as the BRZ before coming here.
It might be fairly singular in it's intent, but it's not without practicalities, being a 2+2 – with rear 'seats' adding some space – a usable boot and economy that isn't fearsome if you're just using it on a daily commute. You're considering one because you value those old-school driving traits of feel, balance, poise, without the creep of nannying electronic driver aids and control systems. If that's the case, then the BRZ is absolutely right for you.
What's the best Subaru BRZ model/engine to choose
There was a time when we could have mentioned a range of trims, but the BRZ's tiny potential audience means that Subaru has pared back its offering to just one trim level, the 2.0i SE Lux. The only choice you have with it are whether you want it with the six-speed manual, or a six-speed automatic, painted white or one of four optional colours.
And the best? A manual, no question. And colour? As you're asking, and because it's a Subaru it really has to be WR Blue, that WR being World Rally, that paint being a £550 option. We're just surprised it's not offered with gold wheels, too. Paint colour aside, the spec is fully-loaded, it's actually better in this respect than it's Toyota GT86 relation.
What other cars are similar to the Subaru BRZ?
Let's ignore that Toyota GT86 for a moment, despite the fact it's all-but identical, and cheaper. Direct rivals are few, with Mazda's MX5 perhaps the closest, being light and rear-wheel drive, though it's a two-seat roadster opposed to the BRZ's 2+2 coupe layout.
Other small coupes include the BMW 2 Series or Audi TT, while there's a host of hot hatches at the BRZ's price point that will appeal to enthusiastic drivers. Caterhams and suchlike are similarly driver focussed, but a bit too raw, while cars like the Lotus Elise and Alpine A110 are in a different price bracket altogether.
Quality and finish
Hard, shiny materials throughout mean the BRZ's interior lacks the sort of visual and tactile appeal of so many, indeed, any, of its rivals. It feels very Subaru, and by that we mean hard wearing, and wearing that goal with a certain pride. In fairness, it's excusable in a car like the BRZ that's so singular in its focus, the points you touch, the steering wheel, gearstick and contact points like the seat all doing their jobs convincingly, the rest is just along for the ride.
If you've ever sat in current Audi TT you'll be disappointed in the BRZ, actually, even if you went back and sat in the original late '90s TT you'd find the BRZ seriously lacking, but for all the lack in visual quality, there's no denying it feels solid.
Subaru has an enviable reputation when it comes to reliability and durability, so while it's not particularly pleasing to look at, it'll almost certainly remain squeak and rattle free for the rest of its life, and have a similar wear rate to granite.
Infotainment
If there's an element that really dates the BRZ's interior it's around the infotainment. Subaru isn't alone in retaining a double-DIN (DIN slots being standardised gaps for stereos in older cars) fitted audio system, indeed, a good few Japanese manufacturers hang on to the old industry standard.
Most do so more convincingly, the Subaru's 7-inch touchscreen looking a bit aftermarket rather than standard fit, but at least it's a bit bigger than that offered in it's GT86 Toyota relation. It gains too, on specification, as along with standard DAB, 6-speakers, Bluetooth connection and a pair of USB connections, there's standard sat nav as well – you need to pay for nav with the Toyota.
The Subaru BRZ's killer punch over it's GT86 relative though is that the 7-inch touchscreen also allows Apple CarPlay and Android Auto connection, which is something you'll have to find an aftermarket installer to do with the Toyota.
There are no premium audio upgrades available here either, everything being standard on the sole BRZ model. Along with that central screen there's a further 4.2 LCD screen in the instrument binnacle showing the driver things like a G-Force meter, steering angle, brake force, lap times and other, ultimately useless, information.
Space and practicality
A sports car, so the expectation of compromises from the very offing, but for all that the Subaru BRZ isn't so hopelessly focused that it's a car you'll keep for occasional weekend drives – it's quite the opposite.
There's ample space inside for the driver and passenger, its 2+2 layout meaning there's usable space behind you both, too, though, it's best reserved for stuff, opposed to stuffing people back there. Think very occasional, emergency use, with the front seats pushed forward to make space, or, of course very small children, who will fit, in their ISOFIX-mounted child seats.
The boot offers a reasonable volume, too, Subaru quoting 243 litres of space in the back, which is 6 litres more than the GT86, though that's likely down to a quirk in measuring.
Not huge, but comparable to a city car, being about 10 litres shy of a Volkswagen Up, and there's always the opportunity to fold the rear seats to liberate more space – up to 391 litres if you do so. Access to that space is a bit tight, the boot being a small opening opposed to a hatchback, meaning you have to lift things up and slot them though the small slot. That said, you'll get a good few carry-on bags in there if you're heading off to the airport, while the weekly shop will go in, no problems.
With all that space behind the seats Subaru can be forgiven for the relative lack of useful oddment storage throughout the rest of the interior.
There's a compartment in the centre console between the seats containing a double cup holder and a small glove box and door bins for the daily detritus, but be warned, if you're chucking keys or pocket change in them, the hard plastics does mean it'll all be a bit percussive on the move.
Engines and gearboxes
One engine, which leaves no ambiguity as to who developed it, Subaru synonymous with flat, 'boxer' engines, even if Toyota helped with the direct injection on the cylinder head.
It's a 2.0-litre, that flat configuration meaning the pistons go side-to-side, rather than up and down, all of which allows it to sit very low in the chassis. It's naturally aspirated, doing without the turbo or supercharging that's increasingly the sportscar norm, all of which means you have to work hard for what scant power there is available to you. There's 200PS, that arriving at a heady 7,000rpm, likewise the torque figure of 205Nm being up at 6,400rpm.
That doesn't mean there's no power down the rev range, but it does mean there's not much of it, the response flat below about 4,000rpm, and only really building above 5,000rpm. That's part of the BRZ's appeal, to really enjoy it you need to work it. You'll need to be brutal to get it to match the claimed 7.6 second 0-62 mph time with the six-speed manual, then, the six-speed automatic taking 8.2 seconds.
They're numbers that aren't hugely impressive these days, but if you're focusing on the numbers then you'll be better served elsewhere, the BRZ more about the drive. In this regard it's hilarious, you need to be committed to get its very best, but that's the point. Do that and you'll revel in the sweet-shifting six-speed manual, enjoy the crisp throttle response and the engine's keenness for revs, and be able to do all that at speeds that aren't beyond what's sensible, and legal on the road.
Refinement and noise levels
Of course there are some compromises around refinement with a sports car, and the BRZ is no exception. There's a bit of road noise on rougher surfaces, but it's not as bad as some rivals, thanks to the relatively small contact the tyres have with the road.
Wind noise becomes evident at sustained speeds, but, again, it's not too bad, and, given Subaru's commitment to light weight and the subsequent lack of heavy sound deadening materials, actually commendable. If you're even considering the BRZ, you'll almost certainly think this is a virtue.
It's a shame then that the engine doesn't make a more appealing sound. Yes, you hear the boxer engine's characteristic notes, but they're not particularly rousing, at any point in the rev range. The exhaust note is a touch flat, too, it unsurprising that many owners quickly seek out freer-breathing, more characterful exhaust pipes after owning their BRZ for a while. It's what we'd do.
Safety equipment
Subaru has an enviable safety rating, the company doing very well in US crash testing. The BRZ is no different, scoring well there for a car of it's type. All come with anti-lock brakes with brake assist, driver and passenger front, side and curtain airbags and a knee airbag for the driver.
There's standard LED automatic headlights, whiplash reducing front seats with seat belt pre-tensioners and load limiters, traction and stability control and Isofix rear seat mounts.
Hill start assist and cruise control are also both standard, though the BRZ's age, as well as its tiny production numbers, means it loses out on the latest active safety aids like automatic city braking, lane keeping assist and suchlike, but, honestly, the type of drivers the BRZ is likely to attract are probably only too happy not to have to go through the process of switching such systems off, anyway.
Insurance groups and costs
The BRZ might be modestly powered, but it's still a sports car and attracts bigger insurance premiums as a result. It sits above group 30, though for a clean licence driver with a good driving record and a garage to park it in it shouldn't cost too much to insure.
Servicing at Subaru garages might be problematic, as there are so few of them, but you'll be able to find plenty of Toyota garages able to work on it. Consumables – tyres, brake pads/discs etc – should prove inexpensive, and Subaru has an excellent reputation for reliability.
VED car tax
Both the manual and automatic BRZ emit 191g/km of CO2 which puts it in the 191-225g/km banding, Subaru including the initial, costly, £1,305 VED rate within the BRZ's list price. The BRZ has a 5-year, 100,000 mile warranty as standard, with three-years UK and European roadside assistance.
Trim levels and standard equipment
A single trim, SE Lux, in manual or automatic guises, the only choice to buyers being the colour, all coming with a full-loaded standard specification.
As standard the BRZ comes with 17-inch alloy wheels, a 7-inch infotainment sat nav system with 6-speaker stereo, DAB, Bluetooth and Apple CarPlay and Android Auto connection, heated front seats, two-zone climate control, leather and suede covered sports seats and cruise control.
Learn more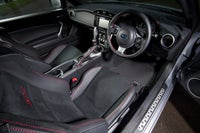 On the inside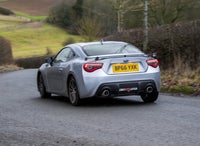 Driving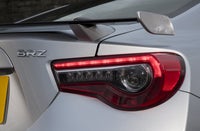 How much does it cost to run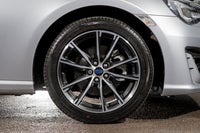 Prices, versions and specification
Reviews of similar cars
Quality checked, all cars less than 8 years old and warranty included
Looking for other Subaru cars?
Quality checked, all cars less than 8 years old and warranty included