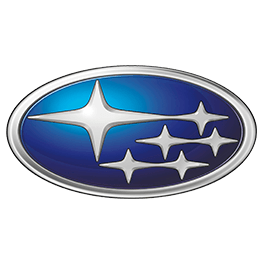 Subaru Impreza Review

Written by
heycar editorial team

heycar rating
Japanese Focus rival. Not great.
Best bits
Lots of standard equipment provided
Decent balance of ride and handling
Absolutely loads of clever safety kit
Not so great
Not as cheap to buy as it should be
Standard four-wheel drive means high fuel consumption
Interior not as posh as those of rivals
Read by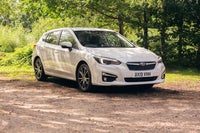 Overall verdict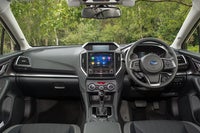 On the inside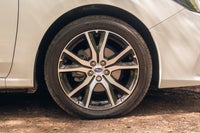 Driving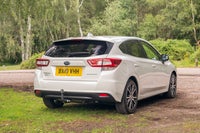 How much does it cost to run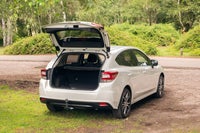 Prices, versions and specification
Overall verdict
"Judged in isolation, the Subaru Impreza is a decent car, with a reasonably comfortable driving experience, decent cabin space, solid build quality, lots of standard kit and an impressive safety record. However, it's expensive, both to buy and to run, and it trails key rivals in several key areas, and by some distance."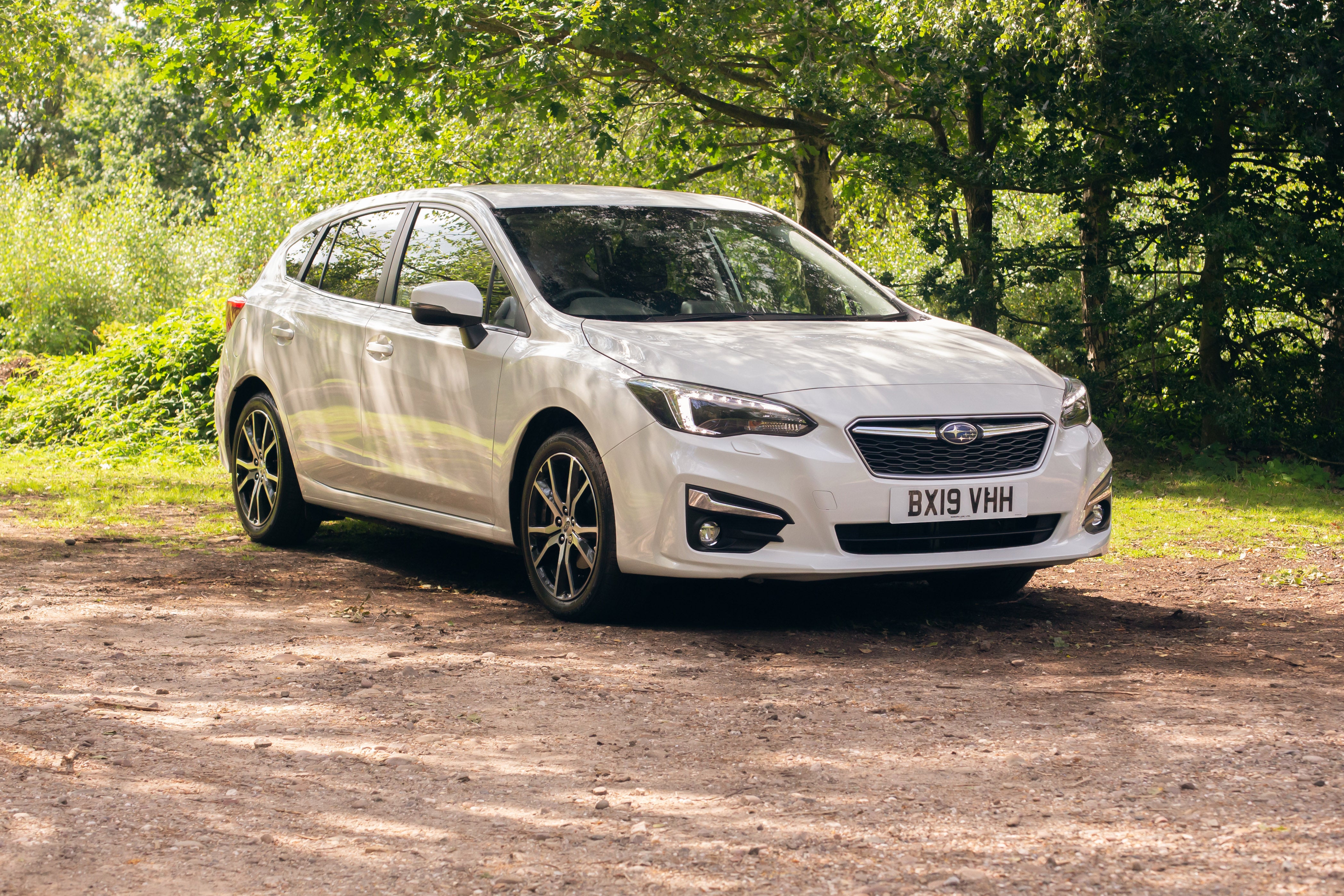 Subaru Impreza. If you recognise those words, they probably conjure up images of blue paint, gold wheels and spectators being pelted with gravel as Colin McRae storms along another of the world's great rally stages at breakneck speed. However, all that was back in the nineties, and things have changed a bit since then, not least the Impreza.
These days, the Impreza is no longer the turbocharged, rally-bred nutcase it once was. Like all louts eventually do, it grew up. It's now a sensible, conservative and upstanding member of the family hatchback community, with plenty of room for four, a sizeable boot and a long warranty.
It hasn't abandoned its roots entirely, though. In-keeping with Subaru tradition, it's offered exclusively with four-wheel drive, giving it a very distinct USP in the family hatchback market, which might give the car an edge for those who live out in the sticks.
That said, you'd better make sure it's a USP you really need before buying, because it makes the Impreza much, much less efficient than the vast majority of rivals, so it's much more expensive to run. It's really not what you'd call cheap to buy, either. What you might use the word 'cheap' to describe, though, is the interior. It's very robust and solidly made, but the hard plastics on display don't have the tactility or the lustre of those in many rivals.
There's no denying the amount of standard equipment that's provided, though. The car comes in a single fully-loaded trim, so all the luxury kit you could reasonably expect is present-and-correct. Safety is also incredibly well catered-for, with some really clever kit and some really impressive crash-test performances.
It's not a bad car to drive, either. The ride is comfortable and reasonably well controlled, while the standard four-wheel drive helps make the handling safe and stable. The naturally aspirated petrol engines are a wee bit flat compared with turbocharged rivals, and the CVT (Continuously Variable Transmission) won't be to everyone's taste, but this is still a civilised and secure way of getting around.
Ultimately, the Impreza is a car that will suit a handful of people very well, and those people will probably be very happy with it. For everyone else, though - those who aren't in such need of the all-weather ability of standard four-wheel drive, and who certainly don't want the elevated running costs associated with it - one of the Impreza's many brilliant rivals will probably be a better fit.
Comfort and design
"Getting comfy at the wheel of the Impreza is nice and easy, because there's lots of up-and-down and in-and-out adjustment on both the steering wheel and the driver's seat."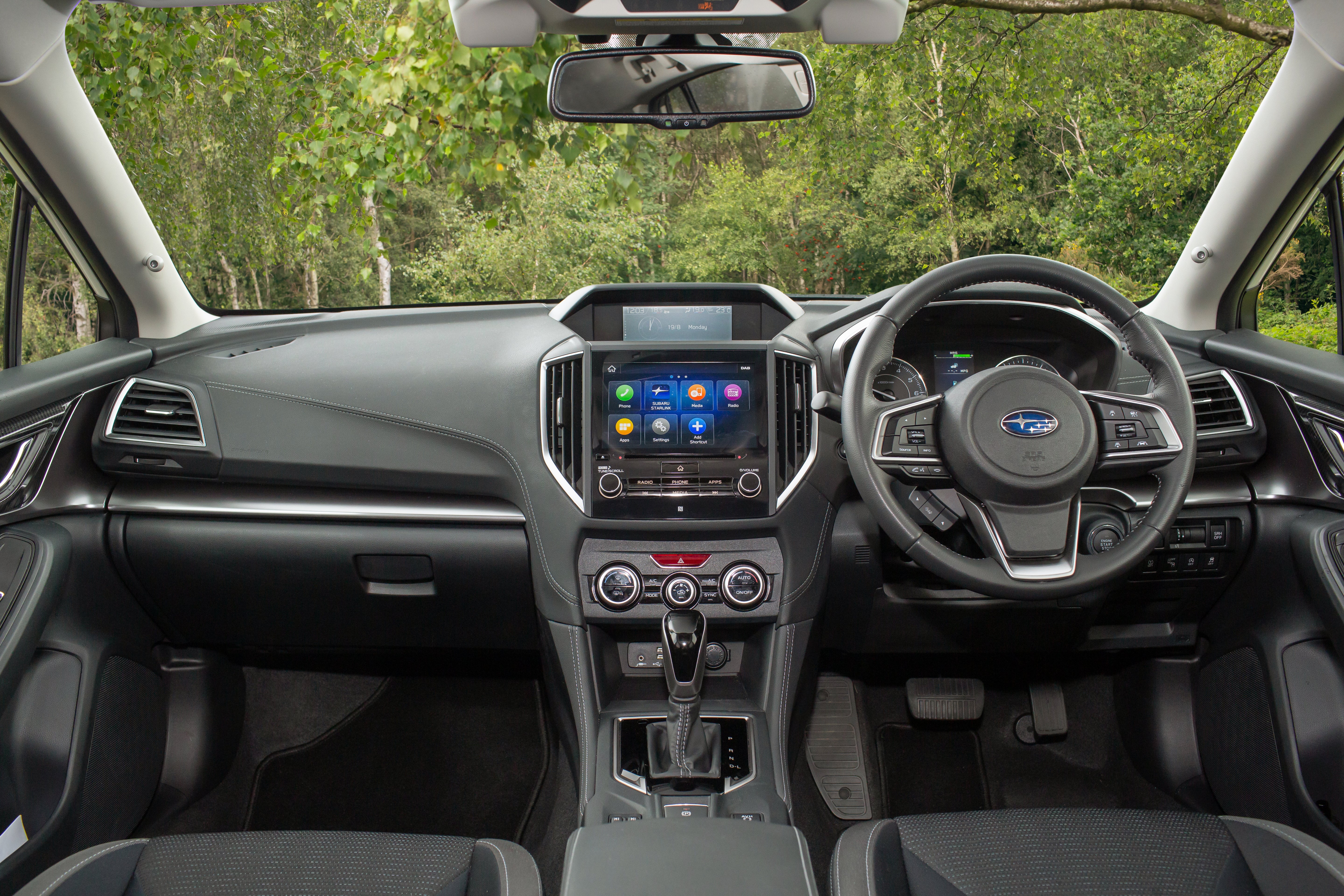 The seat itself is a little flat in its design, but it'll be supportive enough for most. Forward visibility is brilliant thanks to skinny windscreen pillars surrounded by large areas of glass. Your over-the-shoulder viability isn't quite so clear, but it's still good by class standards, and all versions get a reversing camera as standard to assist with parking.
There's nothing innovative or exciting about the Impreza's interior design, but that does mean the conventional layout will be familiar to most drivers. The touchscreen at the top of the centre console sits quite close to you so it's easy to reach, and the same goes for the air-con controls and other switches below. Everything is well marked and easy to use at a glance, too.
Handling and ride quality
"The Impreza does a thoroughly respectable job here. "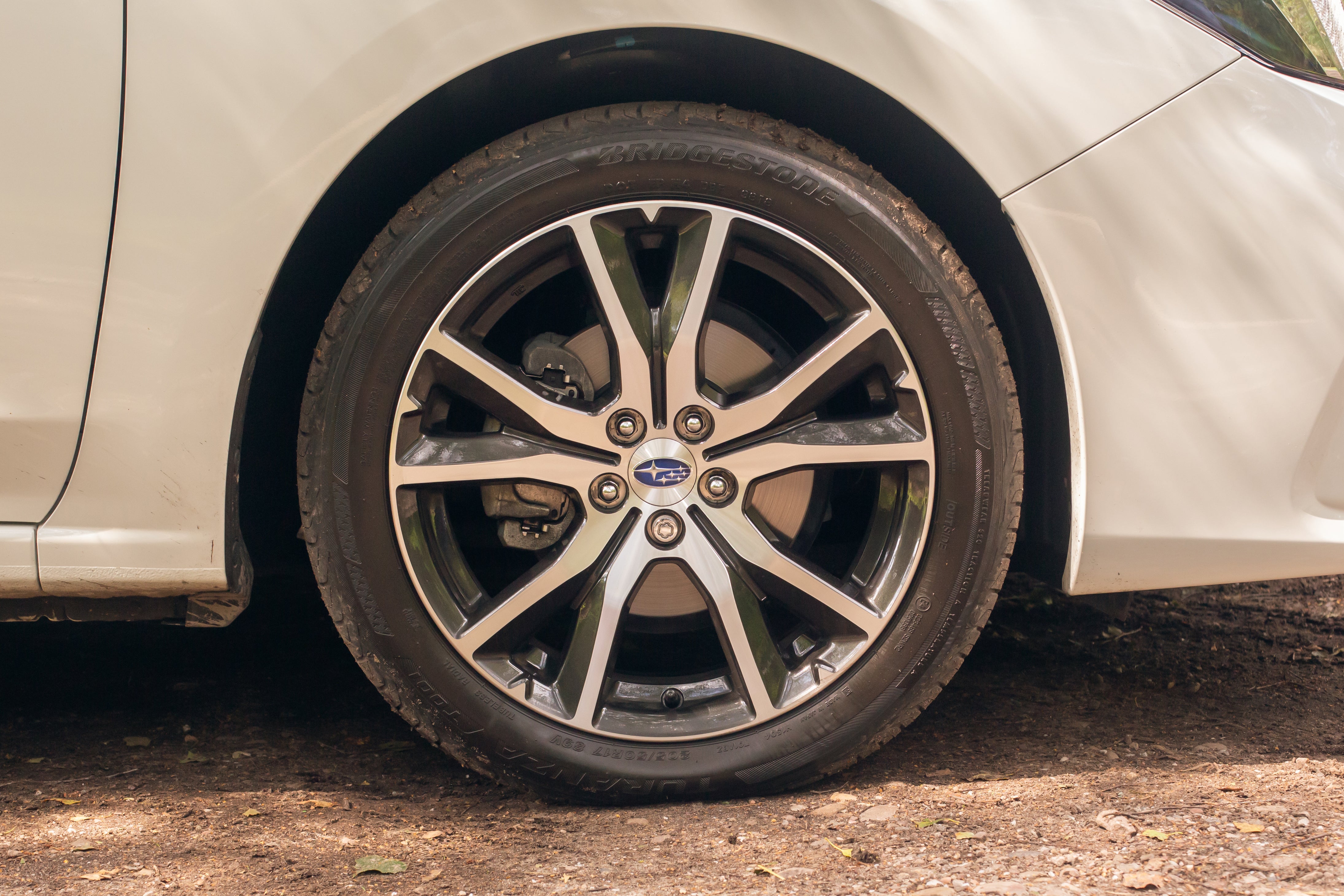 The ride stays comfortable enough most of the time, with smaller bumps and ripples being absorbed well, and only the biggest, sharpest-edged potholes will send a jolt into the cabin. Okay, it doesn't shield you from the effects of a scruffy road surface quite as well as the comfiest cars in the class, but it still does well.
The handling, too, is very neat and tidy. As is a Subaru tradition, four-wheel drive is standard, so there's always lots of grip and traction, giving you plenty of confidence to press on if you need to. Body movements are reasonably well controlled once you're settled into a bend, too, while the steering is accurate and well-weighted, if rather short of genuine feedback. Again, it's not the most enjoyable car of its type, but it's stable, predictable and very capable.
MPG and fuel costs
"When it was first released, Subaru's official fuel economy figures stood at 44mpg for the 1.6-litre engine and 42mpg for the 2.0-litre."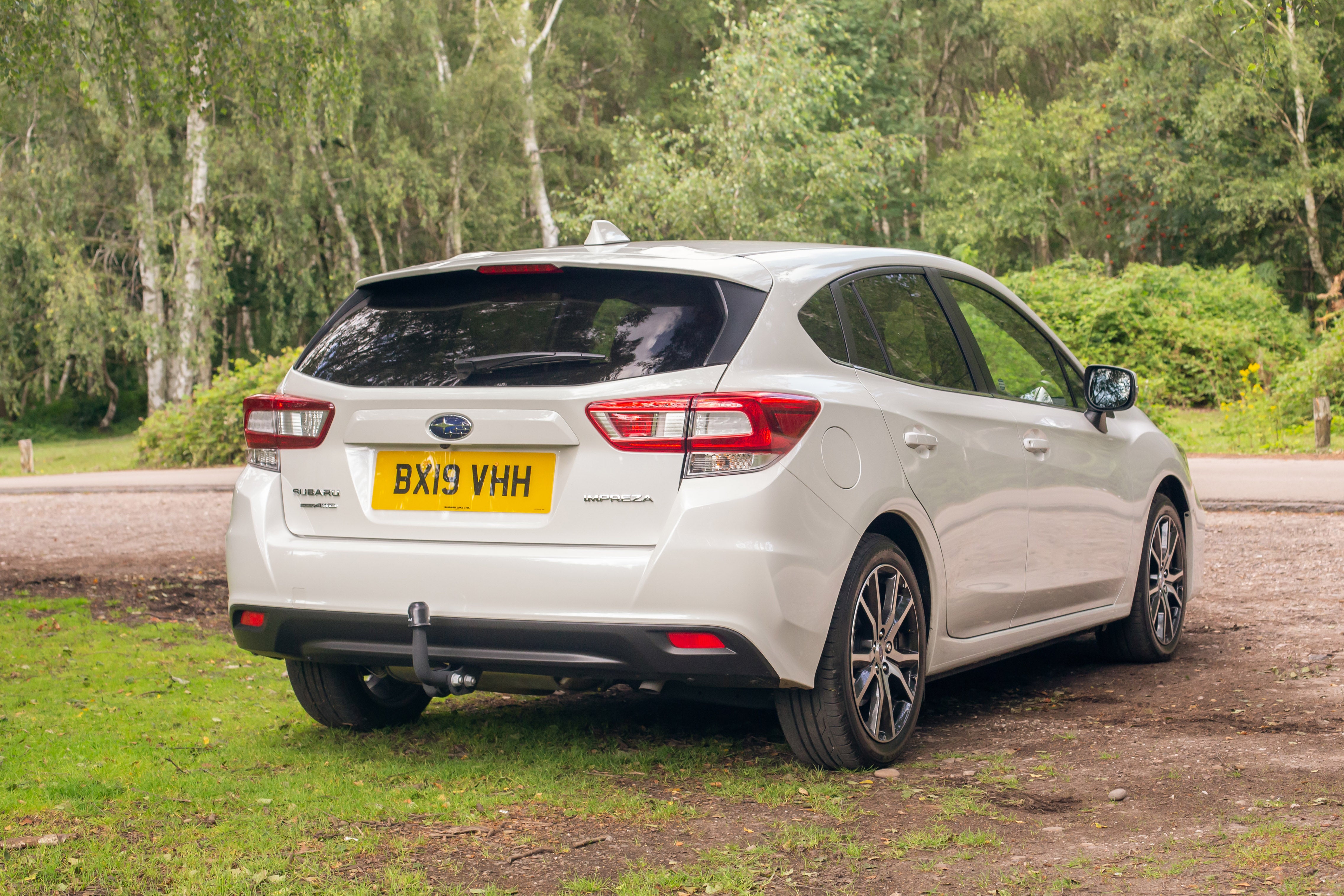 Since then, though, a new testing standard has been rolled out across Europe, designed to better reflect real-world conditions, and average consumption plummeted all across the industry. We haven't seen a revised figure for the 2.0-litre, but the 1.6 dropped to less than 36mpg.
By either standard, the Impreza is still a thirsty car compared with rivals. This is due in no small part to the standard four-wheel drive, so you'll have to be really, really sure that you really, really want that extra traction for the two days a year we have snow.
How much should you be paying for a used Subaru Impreza?
"When the Impreza was first launched in 2018, it cost £23,995 for the 1.6 and £24,995 for the 2.0-litre. At the time of writing, that had risen to more than £26,000, and that was for the 1.6 version: the 2.0-litre had been ditched by then."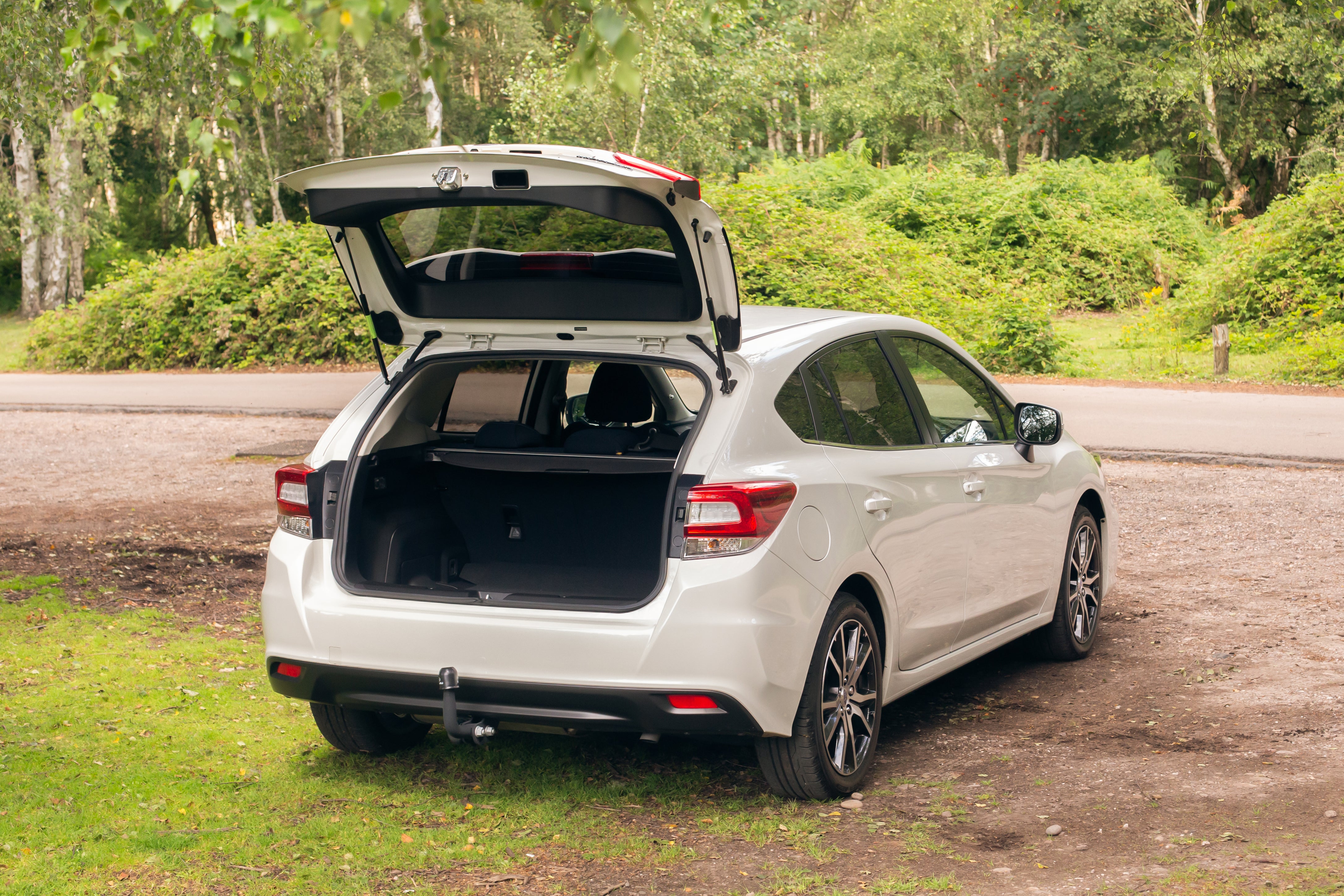 By either standard, though, the Subaru is not a cheap option when compared with rivals. It's not that much cheaper than a Volkswagen Golf of a similarly tooled-up variety, and it's fairly close to a Ford Focus, and rivals like the Mazda 3 and Vauxhall Astra are a good bit cheaper.
That said, the good news for used buyers is that the Impreza does depreciate a shade more quickly than its rivals, so after the average three-year, 60,000-mile period, used examples should actually cost you a fraction less that the rivals mentioned spec-for-spec, although do bear in mind that these rivals do offer more affordable alternatives. Our listings reveal plenty of examples for below the £15,000 mark, and not with crazy mileages, either.
Ready to get your top quality Subaru Impreza?
All cars come with a warranty
Selected dealers only
All quality checked
Is the Subaru Impreza right for you?
Like the rest of the country, do you have a space in your life that the humble family hatchback is perfectly placed to fill? However, are you unlike the rest of the country in that you live on the side of a Scottish mountain that's often sprinkled with rain or snow?
If you are, and the Impreza's standard four-wheel drive can actually be of some use to you, then it might be a match. Even if you never venture off-road, the Subaru's 4x4 know-how can be useful in particularly slippy conditions. However, if you live in cities, town or suburbs like the rest of the population, then you'll get very little use out of the system, and its presence will mean the Impreza costs you far more to run than rivals.
What's the best Subaru Imperza model/engine to choose?
Truth is, there aren't that many choices to make with the Impreza. For starters, there's only one highly-stocked trim level on offer. Known as the SE, it provides all the creature comforts most drivers could ever want. That said, given the car's high price, some customers might have appreciated a more affordable option.
All Imprezas also get a CVT automatic transmission as standard, so there's no choice to make on that score. Early cars did come with a choice of two engines, though a 1.6 with 114PS and a 2.0 with 156PS. Neither is especially quick, but the bigger engine's extra urge makes it the one to go for. Bear in mind, though, it was discontinued later in the car's life, so if you want a late, or pre-reg example, you might be disappointed.
What other cars are similar to the Subaru Impreza?
If you view the Impreza particularly as a four-wheel-drive family hatchback, then pretty much no car is like the Impreza. It's more or less in a class of one on that score.
Chances are, though, that you'll ignore the 4x4 bit and concentrate on the family hatchback bit, and on that score there are loads of rivals. Some of the most popular rivals come in the form of the Ford Focus, Volkswagen Golf and Vauxhall Astra, while others include the Mazda 3, Toyota Corolla, Peugeot 308, SEAT Leon, Skoda Octavia, Renault Megane, Kia Ceed, Hyundai i30 and many more.
Quality and finish
If you've sat in a Subaru before, you'll probably be reasonably impressed with the Impreza's interior, because it's an improvement for the brand in terms of quality.
The dashboard has an interesting rubberised finish, while chrome door handles and mock carbon-fibre trim at least make a decent fist of jazzing things up a bit. You'll be impressed by the assembly, too, because everything feels very solidly put together. However, compare the Impreza with many family hatchback rivals, it's still true that it feels like a step down for poshness.
Too many of the plastics on display have a hard, unappealing finish, and the ones in the footwells and the boot look like they'll mark pretty easily. Solid, then, but not particularly sophisticated.
Infotainment
With only one trim level available, all Imprezas get exactly the same infotainment system. It has an 8.0-inch touchscreen to control the various stands of functionality, which include a DAB radio, a Bluetooth phone connection, a single CD player (a rarity these days) and Apple Carplay/Android Auto.
Interestingly, navigation isn't provided, even as an optional extra. That's because Subaru reckons most people prefer to use the navigation capability of their phone, and the smartphone mirroring technology allows you to do that through your car's screen.
Fair enough, but buyers should be aware in case they don't agree with Subaru's assumptions. Sadly, the touchscreen system isn't the best example you'll find. The icons are fiddly and the graphics are slow and glitchy, meaning it can be quite frustrating to use at times.
Space and practicality
Up front, you get lots of places to stash odds and ends, including generous door pockets, a decent glovebox, two cupholders and a couple of large cubbies.
You also get lots of space, allowing even the tallest occupant to get comfy. Those in the back also get a very decent amount of headroom and legroom, on a par with most other cars in the class, although not when it comes to roominess. That means tall adults will sit in comfort, and only the very tallest will find themselves short of kneeroom.
A pair of bulky child seats, meanwhile, will fit as well as they do in any rival, and there are Isofix points to attach them. The cabin is a bit tight when seating three people across the rear bench, mind, but that's also the case in most rivals. However, the foot-space-robbing transmission tunnel in the floor, and a central seat that's narrow, hard and raised, will mean that life is less comfy for whoever ends up in the middle.
The Impreza's boot, too, is average for the class: similar to what you get in a Volkswagen Golf and SEAT Leon, but not as enormous as those in a Skoda Octavia or Honda Civic. You also get 60/40 split-folding rear seats as standard. They're easy to drop with levers next to the headrests, and they lie flat, giving you a level load area.
Engines and gearboxes
There are two options, both petrol. The entry-level choice is a 1.6-litre with 114PS, or there's a 2.0-litre with a more substantial 156PS (although the latter was later discontinued).
Both are flat-four boxer engines, as is the norm for Subaru. However, while most rivals use turbocharging to improve low-rev urgency (not to mention official fuel economy), the Impreza's engines are naturally aspirated, and this means they have to be pushed much harder to make decent progress.
Even when you do, neither feels very fast. The 2.0-litre feels appreciably stronger than the 1.6 and is more comfortable in rushing up to motorway speeds, so it's the one to go for, but don't expect rip-roaring performance. As standard, both engines are mated to a CVT (Continuously Variable Transmission) automatic. At low urban speeds, it's a reasonably smooth operator, but if you ask for more meaningful acceleration - which you often will because the engines are rather flat - the revs shoot sky-high and your progress still doesn't feel particularly rapid.
Refinement and noise levels
That CVT transmission is most noticeable in this area. Like we say, it's fine when you're driving gently, but ask for more go, and the revs shoot up towards the redline, where they stay until you reach your desired speed and ease back on the throttle pedal.
This makes the engine (and this applies to both of them) sound rather thrashy and uncouth, and causes a few vibrations to make their way into the cabin. In fairness, though, when you do ease back, the engines do settle down to little more than a background hum. Wind noise is pretty well contained at motorway speeds, but there is a fair amount of rumble from the tyres beneath you.
Safety equipment
All Imprezas come with a system called EyeSight, which uses a pair of forward-facing cameras to scan the road ahead to identify lane markings, pedestrians, cyclists and motorcyclists, and will activate automatic emergency braking or lane-keeping assistance when necessary.
The system also incorporates adaptive cruise control, which automatically slows you down or speeds you up depending on what other traffic is up to. There's a collection of systems keeping an eye on the rear of the car, too, incorporating blind spot monitoring, lane-changing assistance and rear cross traffic alert (which stops you reversing out of a parking space into oncoming traffic).
If all that should fail to prevent you from having an accident, there are seven airbags on board to help keep you from harm. All this meant that when the Impreza was tested by Japanese NCAP, it was the highest-scoring car ever. It also achieved the full five-star rating in the equivalent European tests, again achieving an impressive high score.
Insurance groups and costs
Insurance groupings for the Impreza aren't bad compared with those of rivals, so your premiums will be much-of-a-muchness across the board. Go for the 1.6, and your car will sit in group 12, while if you go for the 2.0-litre, it'll be in group 18. Considering group 1 is the cheapest there is, and group 50 is the most expensive, that should mean your insurance bills aren't ruinous.
VED car tax
Nice and easy, this one. If you buy an Impreza, you'll pay £150 per year in VED tax. That's because the car was released after the Government introduced new tax rules applying a £150 flat rate to petrol and diesel cars, and the car isn't expensive enough to be subject to a temporary surcharge. So, £150 it is, and £150 it will stay.
Trim levels and standard equipment
The Impreza is offered in a single fully-loaded trim known as SE, and there's barely any scope to add optional extras. Buyers shouldn't need to, though, because lots comes as standard. This includes two-zone climate control, alloy wheels, automatic lights and wipers, remote locking, privacy glass, four powered windows, adaptive cruise control, a reversing camera and leather wrappings for the steering wheel and gear lever. That's on top of all the safety and infotainment kit we mentioned earlier.
Learn more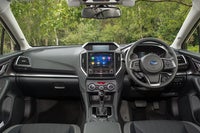 On the inside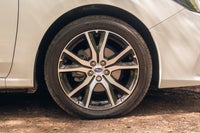 Driving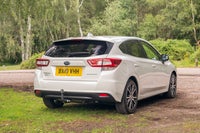 How much does it cost to run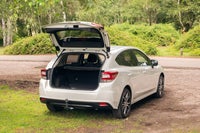 Prices, versions and specification
Reviews of similar cars
Quality checked, all cars less than 8 years old and warranty included
Looking for other Subaru cars?
Quality checked, all cars less than 8 years old and warranty included