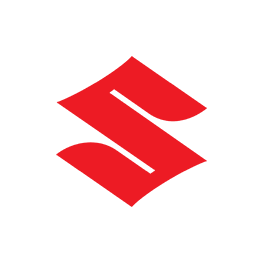 Suzuki
Suzuki is another of the smaller Japanese car manufacturers that has a small but loyal following in the UK. Also well-known for producing motorcycles, Suzuki started out in 1909 as a loom manufacturer before branching out into cars in the 1930s. Success in selling motorcycles has assisted investment in the motor car division, and in recent years Suzuki has won many plaudits for the quality and value of its vehicle range.
Which is right for me?
The Suzuki range beings with one of the cheapest cars on sale in the UK in the shape of the Celerio. Its low cost approach means modest equipment but useful space for a small car and excellent running costs. The Ignis is a quirky crossover-city car that is low cost and fun to drive, while the more conventional Swift is an excellent supermini that is fun to drive and efficient too. The Baleno is a hatchback that is a little larger than the Swift and offers greater space as a result, while the SX4 Cross is a similarly-sized crossover with some SUV elements. The Jimny is a serious off-road machine in an ultra-compact shell, while the Vitara combines useful off-road ability with sound on-road performance.
Tell me something I don't know about Suzuki
Although no longer sold in the UK, the Suzuki Alto has been in production since the 1970s and is built in a large number of countries around the world.