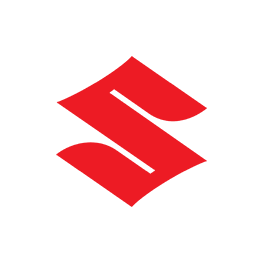 Suzuki Jimny (1998-2019) Review

Written by
heycar editorial team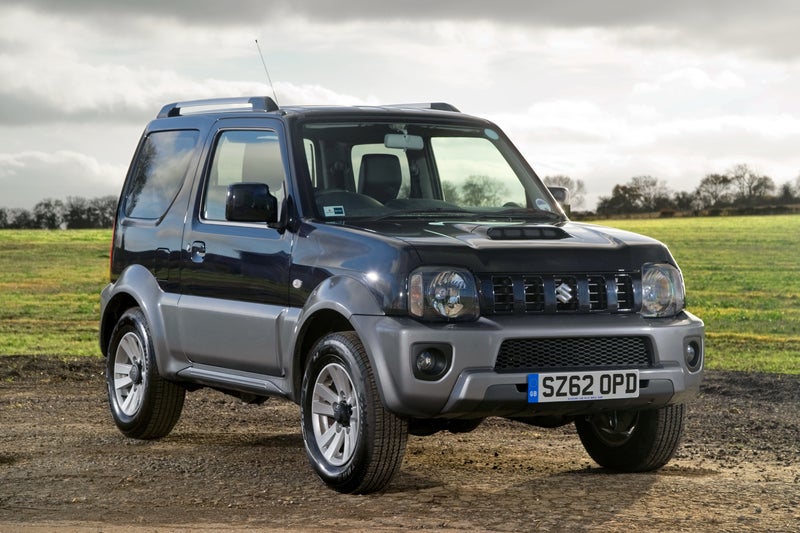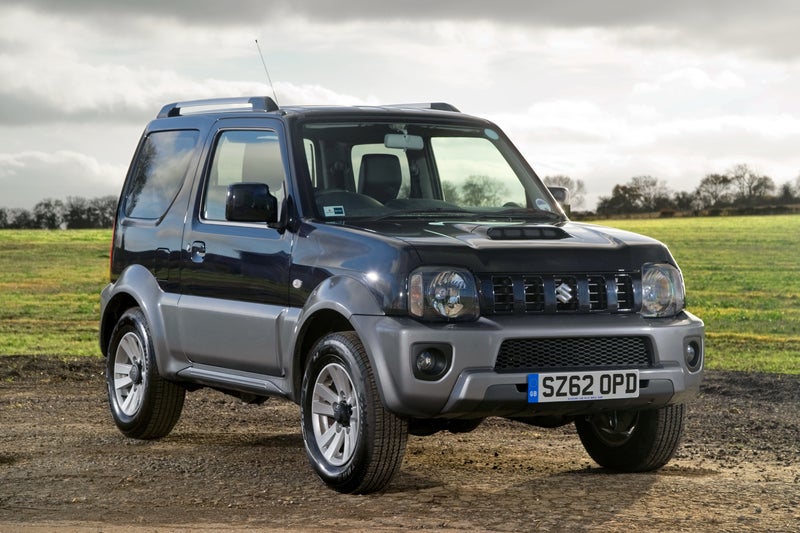 1/10

heycar rating
"Only buy for off-roading"
Quick overview
Pros
Superb off-road
Affordable
Reliable
Cons
Dated in all aspects
Questionable safety
Poor to drive on-road
Overall verdict
On the inside
Driving
Cost to run
Prices and Specs
Overall verdict
"The Suzuki Jimny is one of the car world's great survivors. It was launched in 1998 and stuck around all the way until it was replaced in 2019. It went on sale during Tony Blair's first year in office and while Bill Clinton was still President and, by the time the final one was sold, it had celebrated its 21st birthday. It's incredibly unusual for a car to stick around that long (though when they do, they tend to be off-roaders like the Land Rover Defender and Mercedes-Benz G-Class)."
In the course of more than two decades, the Jimny hardly changed at all and stuck with the same basic formula of being a small, no-nonsense off-roader with a 1.3-litre engine. While there were some small cosmetic changes to the styling, you'd be hard-pressed to tell the difference between a Jimny that went on sale in 1998 and one of the last ones to roll off the production line. The only meaningful change was that in the early days there was a soft-top variant, but this was phased out in the mid-2000s.
The 1.3-litre engine has a modest 85bhp, which is a bit of a gruff engine. It'll provide just about enough power around town, but on the open road or on the motorway, you'll find that it soon runs out of puff. It simply isn't what Jimny was designed or built for and it shows. It's not what you would call quick off the mark, with 0-62mph coming in a glacial 14 seconds. Suzuki doesn't quote a top speed for Jimny, which is a case if you have to ask, then the Jimny isn't for you.
And it isn't just slow, it's noisy with it too. Even with the lightest of acceleration, you'll notice the engine noise; try to make faster progress or use Jimny on the motorway and it's noisy enough to put you off any long trips. Its shape means that wind noise is an issue too and, combined with some road noise, means that Jimny can be tiring to drive.
Inside, Jimny should be thought of as a two-seater. It's an incredibly compact shape and as a result, you essentially have a choice: boot space or two rear passengers. We'd recommend going for the former, as the two seats in the back of the Jimny are a bit of a token.
Although they're there, they are small, cramped and there's not much in the way of legroom. Normally these kinds of seats would be okay for children, but you'll find fitting child or booster seats a real pain. So we'd recommend folding the seats down and making the most of Jimny's van-like interior, otherwise there's no load area whatsoever - barely enough for a weekly shop.
And don't expect any of the built-in features that are rapidly considered to be essential. So, no Bluetooth, no digital radio, no USB connection and certainly no sat nav (apart from the ultra-rare Adventure special edition). But for many buyers, this stripped-back practicality will be part of the appeal.
So, it's slow, dated and a bit cramped inside - so why did it stick around for so long? The answer is quite simple really, as Jimny is great off-road, fairly cheap to buy and completely reliable. It also has a small army of buyers who swear by it and have bought three or four during the car's lifetime.
Part of that is down to its reliability record and that's demonstrated in what it's been recalled for. For a car that stuck around for so long, there were surprisingly few recalls. There was one in 2014 for lateral suspension rods that could come loose and send excessive vibrations to the steering wheel; one in 2015 to fix a stability control unit issue that could delay the braking system in an emergency situation and another around the same time to fix an issue on brakes requiring additional force on the brake pedal.
If you're in the market for a small 'proper' off-roader, you have almost no option but to buy the Jimny, it's in a niche of its own. Most other SUVs are either much larger than Jimny, and while the Fiat Panda 4x4 may be comfortable in rough terrain, Jimny is much, much more proficient.
With a lightweight design, low range transmission and lockable differential, Jimny really shines when it comes to off-roading. It will happily tackle the same kind of tough, muddy terrain as a pricier Land Rover Defender - that other relic of a bygone age. For those who live in rural areas the Jimny is ideal - and it has a real cult following among green-laners.
The Jimny is a real workhorse on farms, in its element in the Winter months and can be pressed into a wide range of jobs and roles. And that's how you should see Jimny - it's a workhorse. For 99% of buyers it will be wholly unsuitable. But for that 1%, Jimny will do something that almost every other car for the price can't do.
If you're looking for the newer version, you need our Suzuki Jimny (2019-) review.
Is the Suzuki Jimny right for you?
Do you live on a farm? Do you have horses? Do you live in an area that's inaccessible in winter? If the answer to these questions is 'no', then the Jimny is not for you. If you're buying it solely on the chunky 4x4 looks and high driving position, then you may come to regret it - there are other cars out there that do a similar job and are far more comfortable.
However, if you answered yes, then the Jimny may be right up your (unpaved) street. But, if you can, consider it as a second or third car. Although it's good in rural areas, you won't want to drive it much further than to the shops and back.
What's the best Suzuki Jimny model/engine to choose?
There's only one engine and although the trims levels of SZ3 and SZ4 may suggest a much broader range, that's all there is. There isn't much difference between the two, so your choice of Jimny is most likely to come down to which colour you prefer or how close one is for sale. Don't forget that the relative scarcity of Jimny means that you may have to travel some distance in order to buy one.
The same goes for the engine. Although there have been a few variations on the 1.3-litre fitted to the Jimny over the years, it's still essentially the same and the only choice you have with Jimny.
Avoid the automatic gearbox unless you absolutely must have an auto. It takes what is already a sluggish engine and manages to make matters worse - and adds some seriously lethargic gear changes to boot.
What other cars are similar to the Suzuki Jimny?
There aren't many direct competitors to the Jimny - it almost has the market to itself. That said, there are some that come close and the Fiat Panda 4x4 is chief among them. It's not as good off-road, but it can deal with muddy tracks. The upside to the Panda is that it's far more modern and much more comfortable.
If it's the raised ride height and commanding driving position of the Jimny that you're interested in, then opt for a small crossover. There are loads of them around, from the Peugeot 2008 to the Nissan Juke and Vauxhall Mokka. Some dabble with off-road capabilities, but most are just pretending. If you need that kind of ability, it's best to stick with a Jimny or Panda.
Comfort and design
"When you get into a Jimny, one of the most surprising things is just how small it is. It's not just small for an off-roader, it's small full stop. The interior proportions are tight, so as the driver, you sit closer than you'd expect to your front passenger and when there are two passengers in the back, you'll know about it. Very cosy indeed."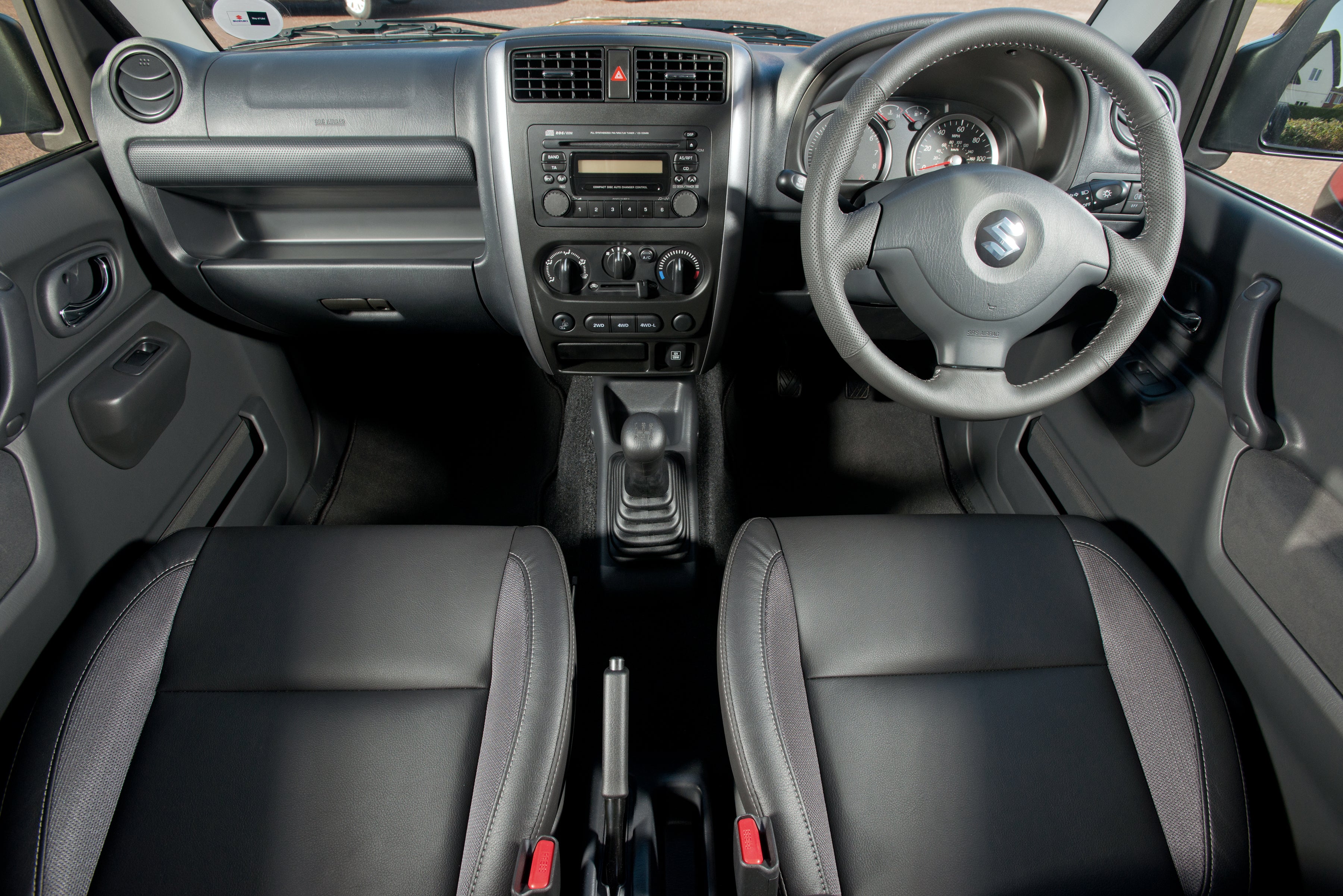 Despite being high off the ground, there's little in the way of headroom for those inside. You'll feel like ducking your head at times to stop it hitting the roof - something you need to be aware of if you're on a bumpy road and being thrown about the place. Taller people will, naturally, find this a more taxing experience.
What is good is the forward visibility and overall visibility if it's just the driver in the car. There's a clear view of the road ahead, while large wing mirrors do a good job of keeping you aware of what's behind.
The dash is as dated as the rest of the Jimny. It's simple and built from cheap-looking plastic. But in this case, that's a good thing. If you're using the Jimny as a workhorse, you'll want this hard-wearing material that stands up well to knocks and bashes and can be cleaned easily. There's nothing fancy to be spoiled inside.
Go for a Jimny SZ4 to make sure you'll get air conditioning. Those rear windows only pop-open, they don't wind down. That means that a hot day, with four people in the car, it can overheat very, very quickly.
Quality and finish
There is no doubt that Jimny is well-engineered, durable and well built. That's demonstrated by the amount of Jimnys that are still on the road, the number of owners that hold onto them for many years. There's been little in the way of recalls, too
If you're feeling generous, you'd call the interior no-nonsense. It's rather plain, swathed in dark, cheap-looking plastic. It's the antithesis of what modern cars look like inside. This does come with its advantages - there's no fancy or delicate trim to break or mark and everything can be cleaned down very easily - especially useful if you're using the Jimny in muddy fields and have mucky dogs running in and out of the car.
Infotainment
Infotainment? What's that? The 1990s throwback Jimny is seriously lacking when it comes to the kind of on-board entertainment that's taken for granted on most modern cars. You'll find a stereo on most cars, including FM radio and a CD player (remember those?) but it's only a small number of later Jimnys that get DAB digital radio and Bluetooth connectivity. If you can find one of the couple of hundred Adventure special editions, you'll also get satellite navigation - but these models are few and far between and command a premium.
Space and practicality
Jimny is a small car and this is reflected in the interior space. There are a few cubbies and storage boxes, but nothing that clever or interesting.
Boot space is on the tight side and, with two passengers in the back, there's barely enough room in Jimny's boot for a couple of small bags. Thankfully those seats, though uncomfortable for passengers, are practical and will tumble and roll forward very easily. If you're thinking about the Jimny as purely a two (or one)-seater - as you should - then with the seats folded and tumbled there's more than an acceptable load area and Jimny starts to make a case for itself as a practical off-road workhorse. Get a hose-clean rubber load area mat for added practicality.
Handling and ride quality
"Out on the road is one of the areas where you'll really notice Jimny's age. We've already mentioned how slow it is, but that's just one part of its on-road manners. It rolls a lot and has a ride that never really seems to settle - there's a lot of bouncing, which is quite severe on rougher roads. The steering is vague - as is the case on many old-school 4x4s - which can be off-putting at higher speeds and on the motorway."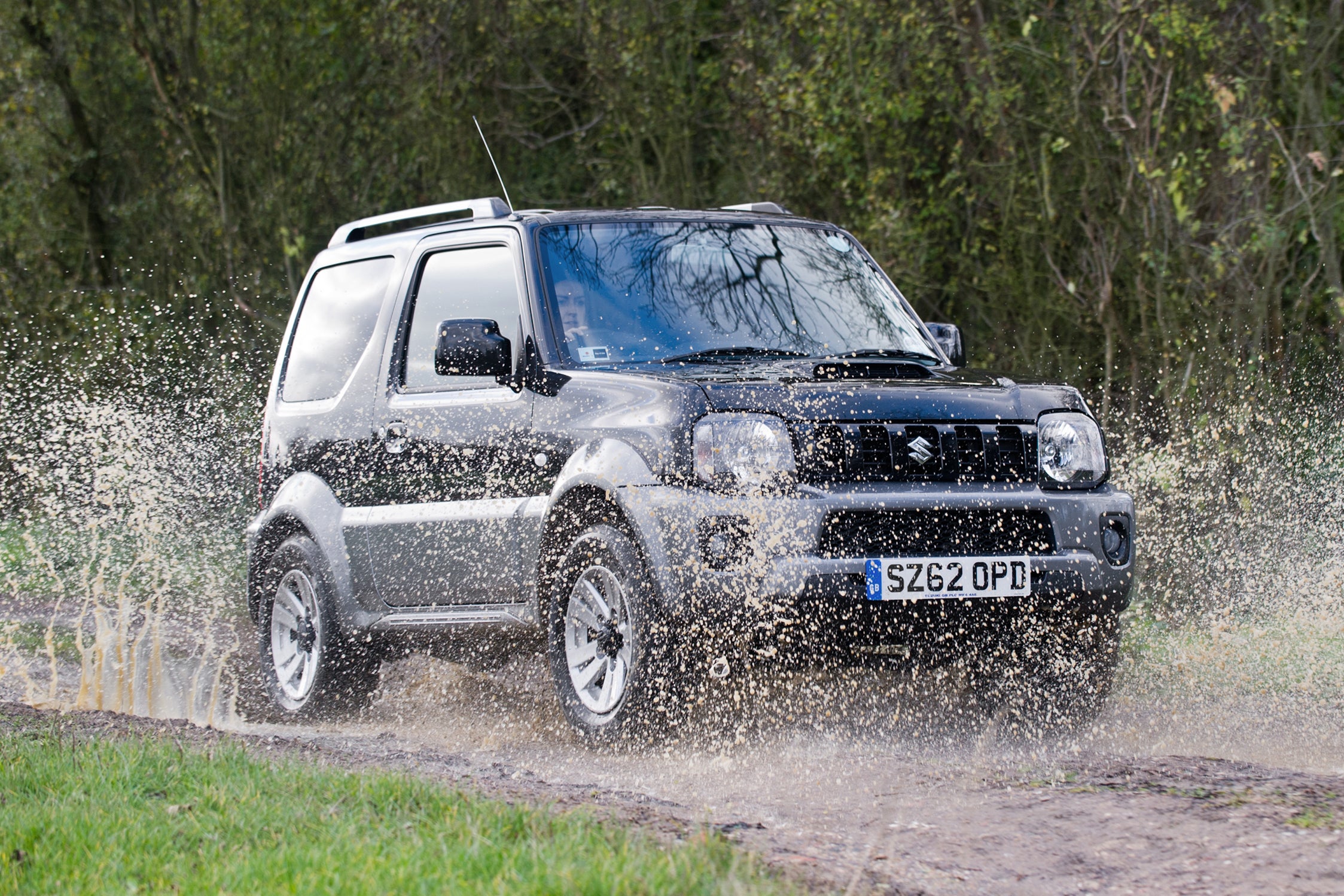 And yet there is one area that Jimny can rightly hold its head high and mix it with some big mud-plugging names and that's how it performs off-road. Suzuki has a long heritage for making no-nonsense off-roaders and Jimny fits that brief brilliantly. Those who buy a Jimny tend to need it, rather than want it. And that's a subtle, but important difference. Those who need a Jimny appreciate the low ratio gearbox, separate chassis and good ground clearance. Even with road tyres, it performs well and is only limited in its capabilities by the power of the engine.
With a separate ladder chassis and four-wheel drive with a low ratio gearbox, it can leave more modern 4x4s struggling in its wake. You won't find any special electronic systems or driving aids to help, as you find on most off-roaders these days. Jimny is just an old-fashioned 4x4 that's capable and tough enough to tackle what's thrown at it.
Engines and gearboxes
Jimny has always come with a 1.3-litre engine (save for a brief period, when a 1.8-litre was offered), but it has come in a number of versions.
Cars from 1998-2005 had a 16-valve 1.3-litre petrol with 80bhp. This plodder was nothing to write home with a 0-60mph time of 16.3 seconds and a top speed of 87mph.
This was replaced by a more modern 1.3-litre VVTi in 2005, which offered a bit more power, shaved a couple of seconds off the 0-62mph time - a largely academic change - and improved fuel economy to 36mpg, rather than 34mpg. This engine remained the only option for buyers right up until the car was discontinued in 2018. The Jimny has never been offered with a diesel engine, let alone anything like a petrol/electric hybrid engine.
As for gearboxes - there are two sorts, a five-speed manual or a four-speed automatic transmission. The manual is a pretty unremarkable gearbox, though is painless enough to use, while the auto is best avoided. It makes the Jimny even slower (062mph is in 17.2 seconds) and gearchanges are so slow and ponderous, that you'll find you're generally in the wrong gear at all times. The manual does, at least, give you better control of the engine, which really has to be worked hard to make decent progress
Refinement and noise levels
If you're looking for peace, quiet and tranquillity on the road, then the Jimny is not for you. Even with the lightest of revving, it's engine creates quite a din, which is just about bearable around town. But, out on the motorway, the Jimny is far too unrefined and the combination of excessive engine noise with wind noise created by the car's tall shape and the roar from the tyres means that longer journeys are tiring and best avoided.
It's bad enough for the driver, but it also applies to passengers. Those in the back will already be contending with a lack of legroom, utilitarian seats and no headroom, but the noise that's being transferred to the back and the bodyroll of Jimny through corners and as it hits bumps in the road means that passengers will also want to keep trips as short as possible, too.
Safety equipment
Euro NCAP never tested this generation of Jimny, so there's no official crash test score. But what you have to bear in mind is that this is a car that was designed in the mid-1990s and that means you can expect its safety standards to be more in line with cars of that era than this one. Another yardstick is that the new Jimny - launched in 2019 - only scored three stars in its Euro NCAP crash test with the organisation describing its performance as 'underwhelming'.
Airbags for the driver and passenger are the most notable features, which is a given these days. From 2015, and in n line with EU regulations, both SZ3 and SZ4 models got a new design instrument cluster that included a Tyre Pressure Monitoring System (TPMS) The 2015 Jimny is also equipped with ESC (Electronic Stability Control) as standard.
MPG and fuel costs
"The Jimny's age really shows with the only engine that's available - a 1.3-litre. By the standards of the 1990s, this was a small engine, but in this day and age, that's rather large."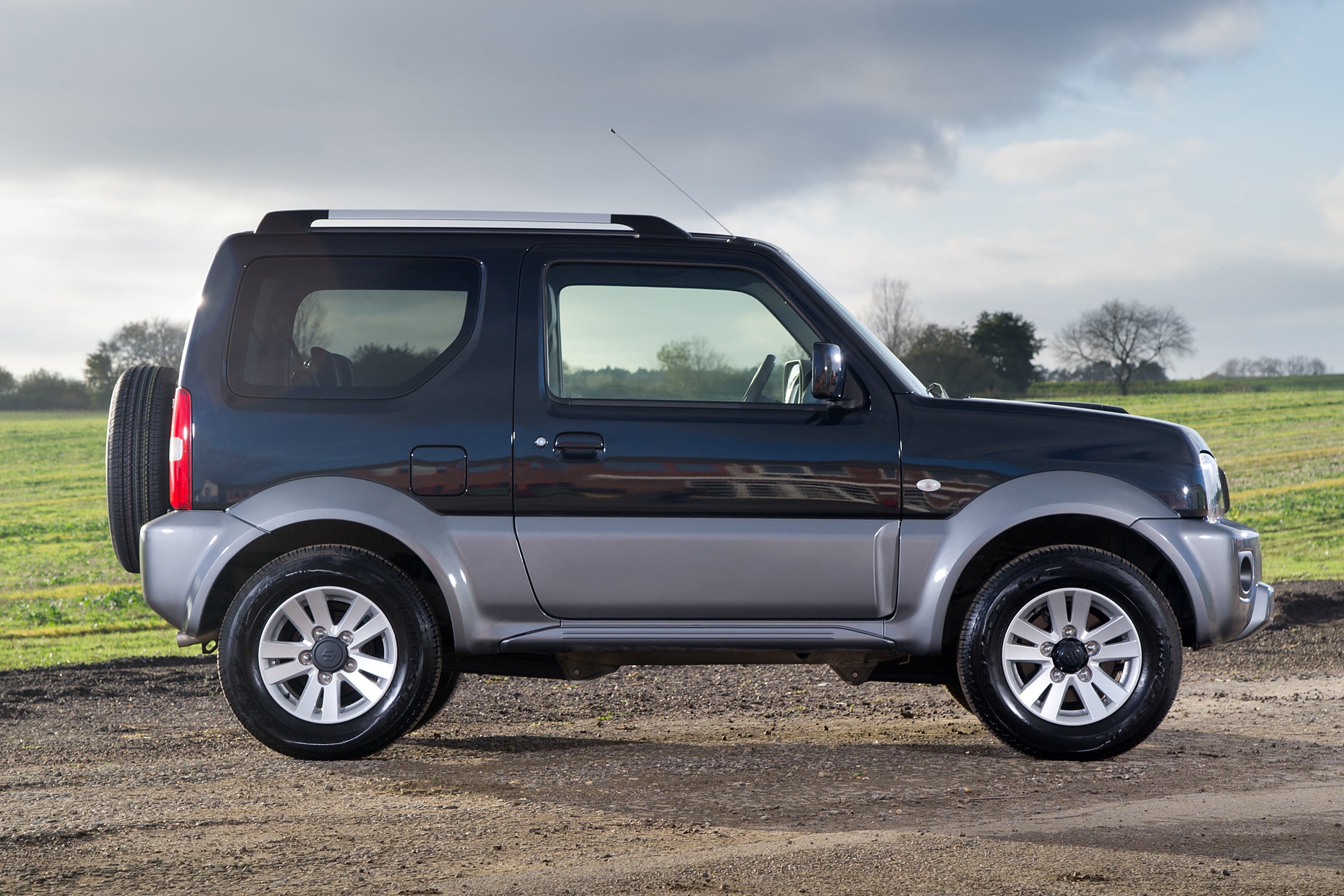 Furthermore, it isn't a sophisticated engine and is lacking any kind of stop-start or hybrid energy recovery technology. Emissions are staggeringly high for a small car and fuel consumption at under 40mpg is disappointing. Plus, the so-so fuel consumption and small 40-litre fuel tank means that you'll be filling it up every 300 miles or so.
Insurance groups and costs
There's not much to the Jimny range and, as a result, insurance groups are both low and straightforward. The entry-level SZ3 model is in group seven, while the SZ4 is in group nine – it's as simple as that. That's on a par with other small cars like the Ford Fiesta and Vauxhall Corsa.
VED car tax
We've previously mentioned how slow the Jimny's engine is, but that isn't its only vice - it's emissions are high too. The 1.3-litre petrol returns 39.8mpg and emits 162g/km of CO2 as a manual. Opt for the automatic and those figures are even worse: 38.7mpg and 167g/km. For a car of this size, the fuel economy is poor, while you're looking at £180 a year in road tax for the manual and a £205 charge for the automatic. For a car of this size, some will find that surprising.
How much should you be paying for a used Suzuki Jimny?
"The great thing about the Suzuki Jimny is that if you're in the market for one, there's something for every budget."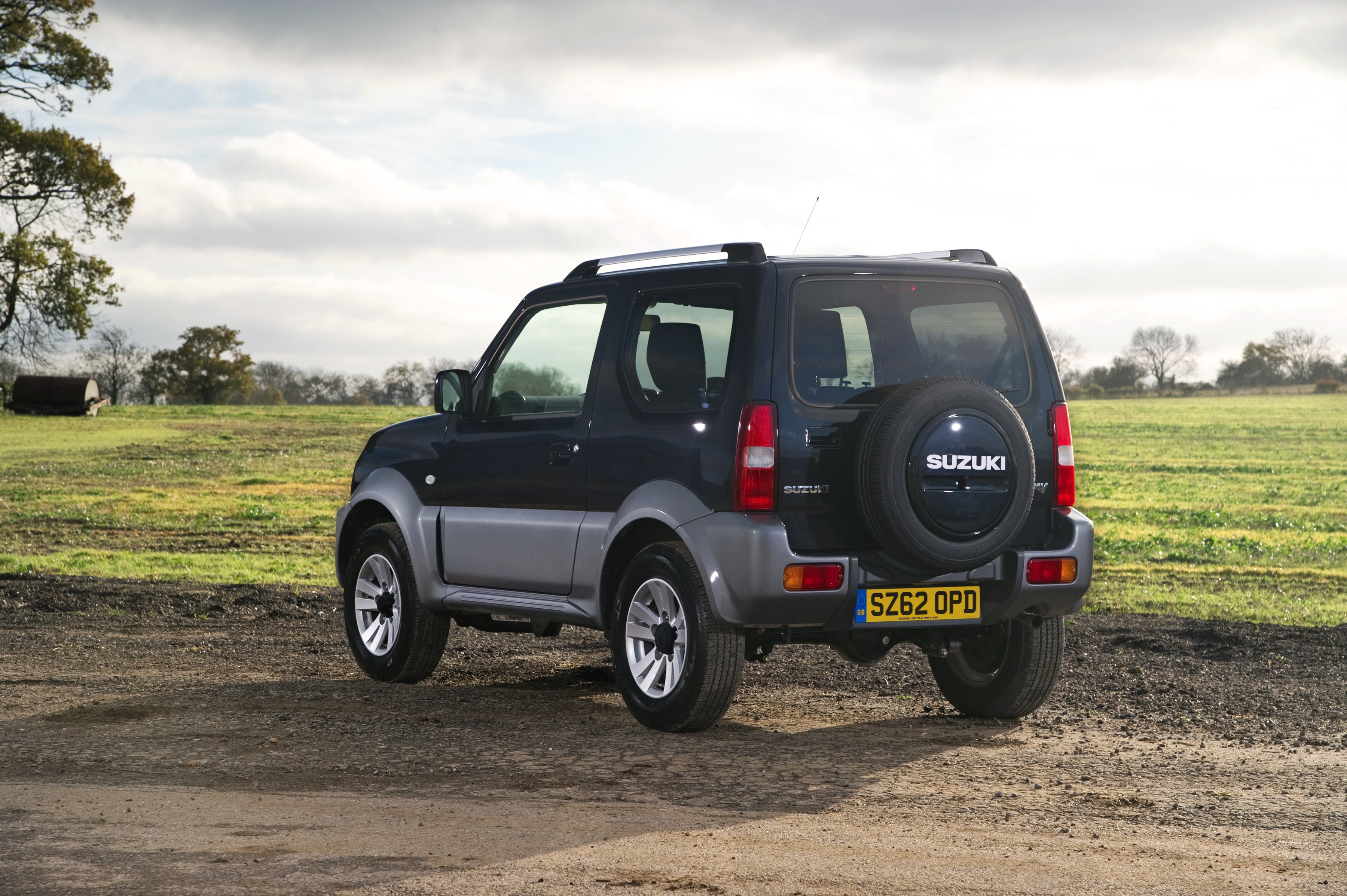 It's been around a long time, so those first late 1990s examples are incredibly cheap - though it won't be long before they start to become 'modern classics', which may mean that prices start to rise. For cars after the 2015 facelift, you can pick something up for a few thousand pounds. Jimnys were never expensive - even new they ranged from £10,000-£15,000, but the relative scarcity and demand from people who value its off-road abilities means that prices hold steady after a few years.
Trim levels and standard equipment
Jimny trim levels are very simple, and the only real option was which paint to go for. SZ3 models came with steel wheels, electric windows, a 12V socket, CD player, cloth upholstery, while SZ4 trim added synthetic leather upholstery, leather-covered steering wheel, 15-inch alloy wheels, tinted rear windows and air conditioning. The Adventure Special edition of 2016 got Dark Silver 15-inch alloy wheels, synthetic leather seats, air conditioning and rear privacy glass, satellite navigation with Bluetooth connectivity, hard spare wheel cover with 'Adventure' logo as well as individual Pearl White Metallic/Quasar Grey 2-Tone paint finish.
Keep me updated by email with the latest advice, news and offers from heycar
By submitting, you agree to our
privacy policy
.