Tesla Model 3 Review 2022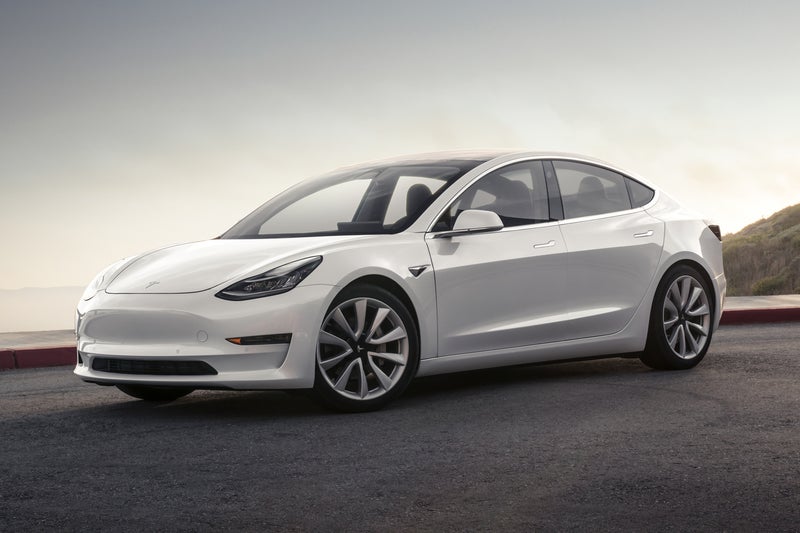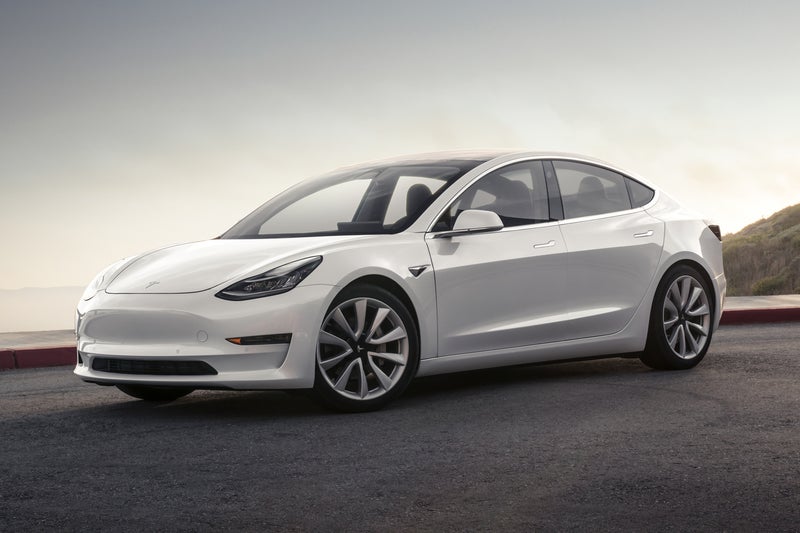 1/10
heycar rating
"A turning point for EVs"
Quick overview
Pros
Electric car with range of up to 360 miles
Fun to drive with rapid acceleration
Spacious and minimalist interior
Cons
Most desirable models are expensive
Tesla's build quality isn't the best
There's an increasing amount of very good competition
Overall verdict
On the inside
Driving
Cost to run
Prices and Specs
Common questions
Overall verdict on the Tesla Model 3
"Whether you buy into the hype around Tesla's electric cars or not, it's difficult not to be impressed with the Model 3. Here's an electric car that doesn't require a mortgage to buy, while its zen interior will impress even the harshest critics. It's fun to drive, too, especially if you buy the Performance model with its supercar-like acceleration."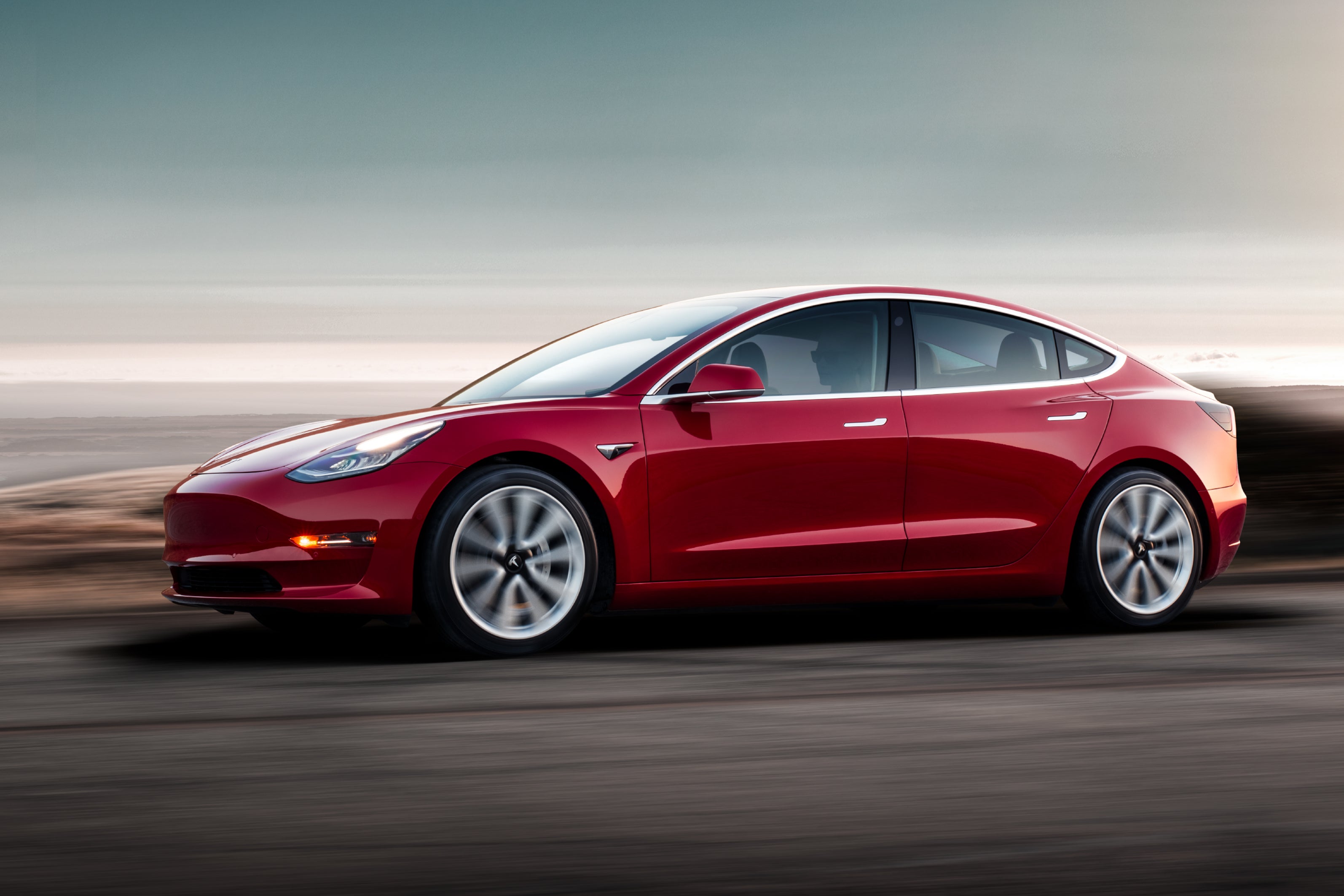 This Tesla Model 3 is going to change the automotive landscape, according to Tesla. We don't think it's quite the game-changer the company claims (there's some very strong electric car competition in the form of the Volkswagen ID.3, Polestar 2 and even the likes of the Hyundai Kona Electric and Kia e-Niro), but you've probably noticed how many are now on the roads. That's not to say the Tesla Model 3 isn't one the best electric cars you can buy, as we'll explain in our Tesla Model 3 review.
There are three different Tesla Model 3 models to choose from: the Standard Range Plus, Long Range and Performance. While the Long Range and Performance models are both headline-grabbers in terms of figures, the most affordable Standard Range Plus will be more than adequate for the majority of buyers. The electric range of 278 miles is impressive, while its 0-60mph time of 5.3 seconds will feel pretty rapid to anyone who's trading in a diesel BMW 3 Series.
Like most electric cars, the Tesla Model 3 is remarkably easy to drive. You get excellent all-round visibility, while direct steering means it's surprisingly fun to drive with vigor.
There are some quirks which can take a bit of getting used to, though – notably everything being controlled through the huge infotainment display. Okay, there are things like indicator stalks, but even the flashing light that shows they are being used is on the central screen. As is the speedometer.
One of the big advantages of a Tesla over rival electric cars is the brand's Supercharger network. You'll have to pay more to use this but, if you cover a lot of motorway journeys, we'd strongly suggest that the Model 3 is worth your consideration on this alone. The network of rapid chargers is, in our experience, much quicker and more reliable than other networks – and it's only open to Teslas. Like an exclusive club.
Is the Tesla Model 3 right for you?
The Tesla Model 3 is right for you if you're looking to swap your conventional petrol or diesel-powered saloon for an electric model. The Tesla 3 has one of the longest ranges of any EV and it's backed by Tesla's class-leading Supercharger Network which means you should always have hassle free access to a quick charger. The Model 3 is very comfortable and has effortless performance that has to be felt to be believed in the high-performance models.
What's the best Tesla Model 3 model/engine to choose?
The Tesla Model 3 Long Range is the best version in the range – it can travel up to 360 miles on a charge and can get from 0-62mph in 4.2 seconds. If range is a key factor in your buying decision, then check out our guide to electric cars with the longest range. We'd also recommend specifying the £3400 Enhanced Autopilot which can drive the car for you on the motorway and means the Tesla can park itself.
What other cars are similar to the Tesla Model 3?
Comfort and design: Tesla Model 3 interior
"The Tesla Model 3 has its own unique feel from the driver's seat."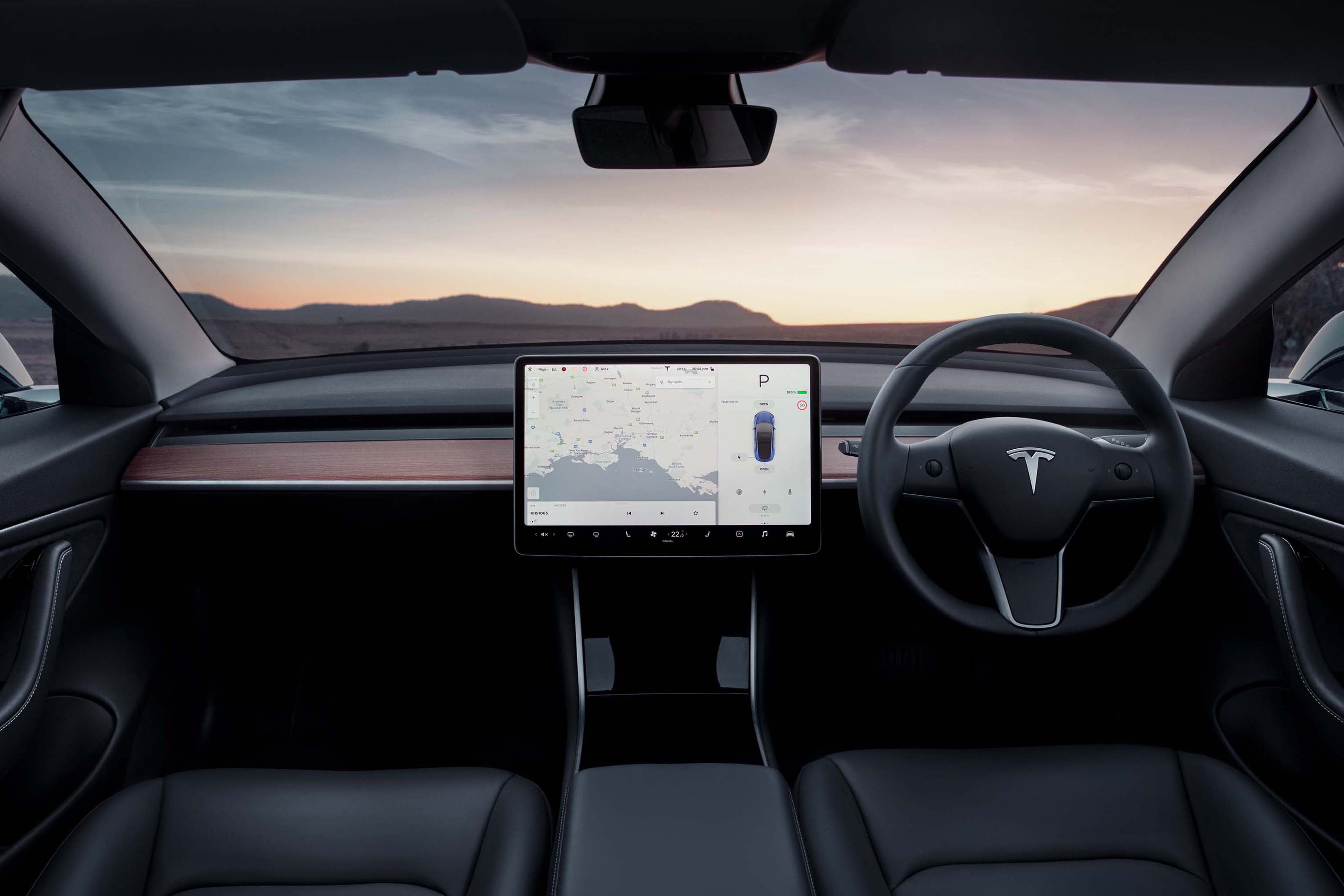 We say unique, what we mean is it's unique for the class. With no bulky engine hidden beneath, the Tesla Model 3's bonnet bows low between its headlights like the bill of a platypus, it looks unusual – some may say odd – but it means you get a great view out of the front of the car. From behind the steering wheel, it's not unlike a Porsche 911, which of course has its engine mounted at the back and a low-slung nose as a result.
Because almost all the Tesla Model 3's functions are housed in its massive infotainment screen (more on that in a sec), there's no instrument binnacle to interrupt your view of the road and the result is that the Model 3 has a windscreen that's big enough to make a sports bar's plasma TV look down on inches.
Other factors are more conventional if no less important, like the the driver's seat that offers a wide range of electrical adjustment, the steering wheel that moves up, down, in and out, and the centre console that cocoons you in the car.
Quality and finish
Older Tesla models had interiors which were borderline unacceptable alongside more conventional premium cars from Audi and BMW. While the Tesla Model 3 still doesn't have the plushest cabin, it's much better finished than the brand's previous attempts and we love the minimalist vibe.
That being said, it doesn't have quite the same high-end luxury feel or aforementioned rival manufacturers and the large centre console - which provides ample storage – means the Model 3 hasn't got the same airy feel as electric cars that have opted not to have the centre console.
Infotainment: Touchscreen, USB, nav and stereo in the Tesla Model 3
There's no avoiding the huge 15-inch infotainment screen in the Tesla Model 3. It's essentially a tablet computer tacked onto the dash. It won't be to everyone's tastes, but we like it – even if it doesn't have Apple CarPlay or Android Auto (Tesla thinks it's better than that, obviously). Getting used to the menus takes time but features like the huge map display – an infinity pool to a BMW's bathtub – make up for it.
Space and practicality: Tesla Model 3 boot space
The Tesla Model 3 is spacious, too, while the standard-fit panoramic sunroof means it doesn't feel particular claustrophobic – even for rear-seat passengers. There's a flat floor, which helps with legroom, and ISOFIX child-seat mounting points on the outer rear seats.
Tesla Model 3 boot space is 425 litres, although that figure includes the extra space in the car's 'frunk' – the cubby under the bonnet where you'd usually find an engine.
In terms of dimensions, the Tesla Model 3 is 4694mm long, 1849mm wide and 1443mm tall.
Handling and ride quality: What is the Tesla Model 3 like to drive?
"Even the most affordable Tesla Model 3 is great to drive with punchy acceleration and eager handling."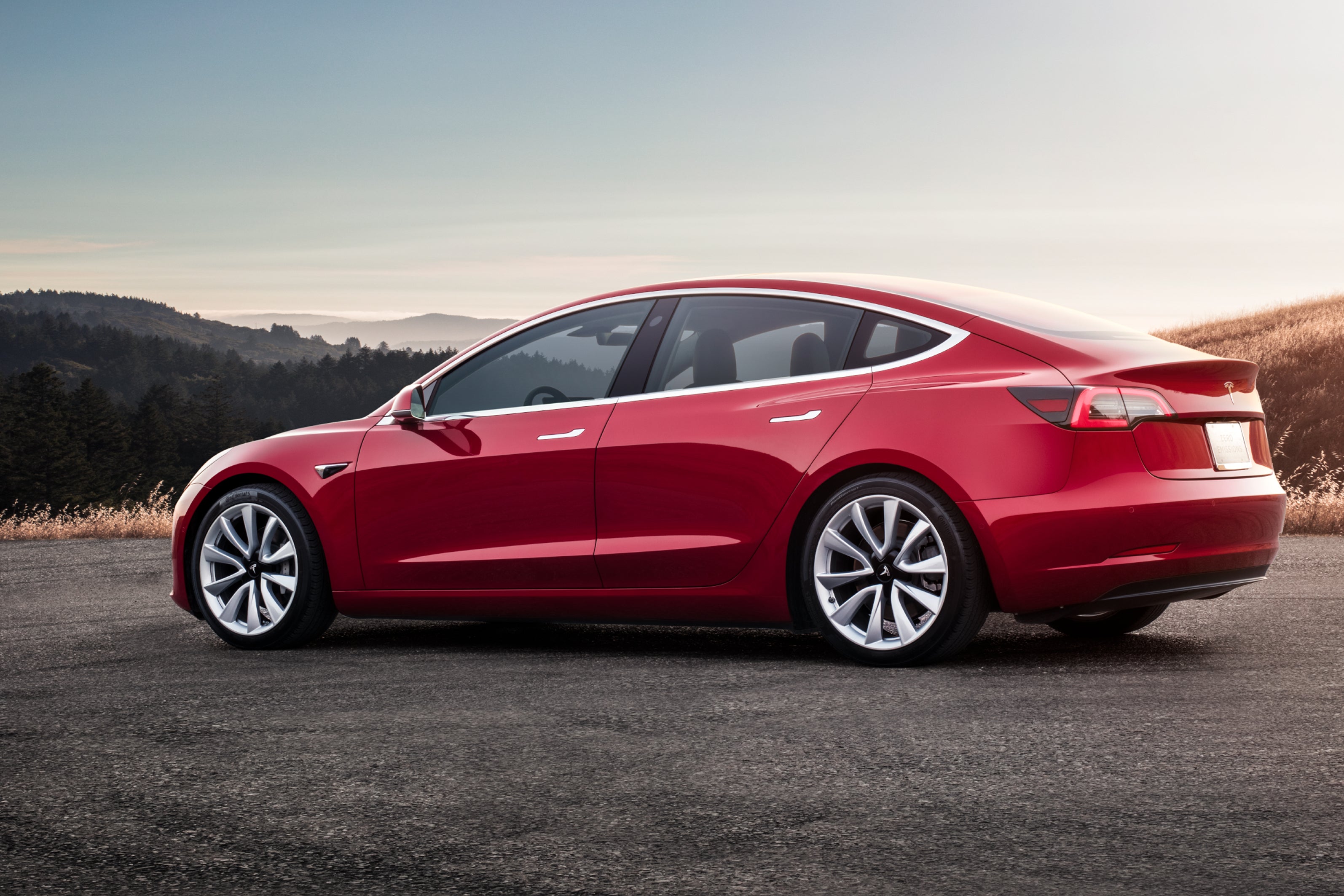 If anything, the standard Tesla Model 3 is the most enjoyable. That's because it's the only rear-wheel-drive Model 3, and you can really feel the sense of being pushed out of bends. Excellent visibility boosts your confidence, too, and there's plenty of technology on offer to keep you safe.
For impressing your mates, though, there's nothing quite like one of the faster Tesla Model 3 derivatives. The Long Range model can hit 60mph in 4.2 seconds (and a top speed of 145mph), while the Model 3 Performance can sprint to 60mph in as little as 3.1 seconds.
The performance of the, er, Tesla Model 3 Performance takes your breath away each and every time you unleash it. Top speed is 162mph, which isn't bad for one of these new-fangled electric cars and puts it up there with the best performance electric cars – just don't expect your battery to last long at those speeds.
Refinement and noise levels
The latter half of that subheading isn't really something that applies to the Tesla Model 3 because 'noise levels' are almost non existent – there's no engine noise and the Tesla Model 3's slippery shape and small frontal area means there's not much wind noise either. What you do notice is tyre roar but even this is better contained than in the Model 3's larger-wheeled competitors.
Factor in the Tesla Model 3's brilliant suite of optional autonomous driving aids (hands on the steering wheel, please) and it does a sterling job as a long-distance cruiser.
Safety equipment: How safe is the Tesla Model 3?
The Tesla Model 3 got a five-star safety rating from Euro NCAP in 2019. As well as conventional safety features like stability controls and multiple airbags, the Tesla Model 3 scored well thanks to it's large front crumple zone where you'd usually find an unwieldy engine. Also counting in its favour were some of the industry's best autonomous driving aids.
Maximum EV range in the Tesla Model 3
"Even the basic Tesla Model 3 has a 305-mile range that betters the distance most other EVs will travel on a charge."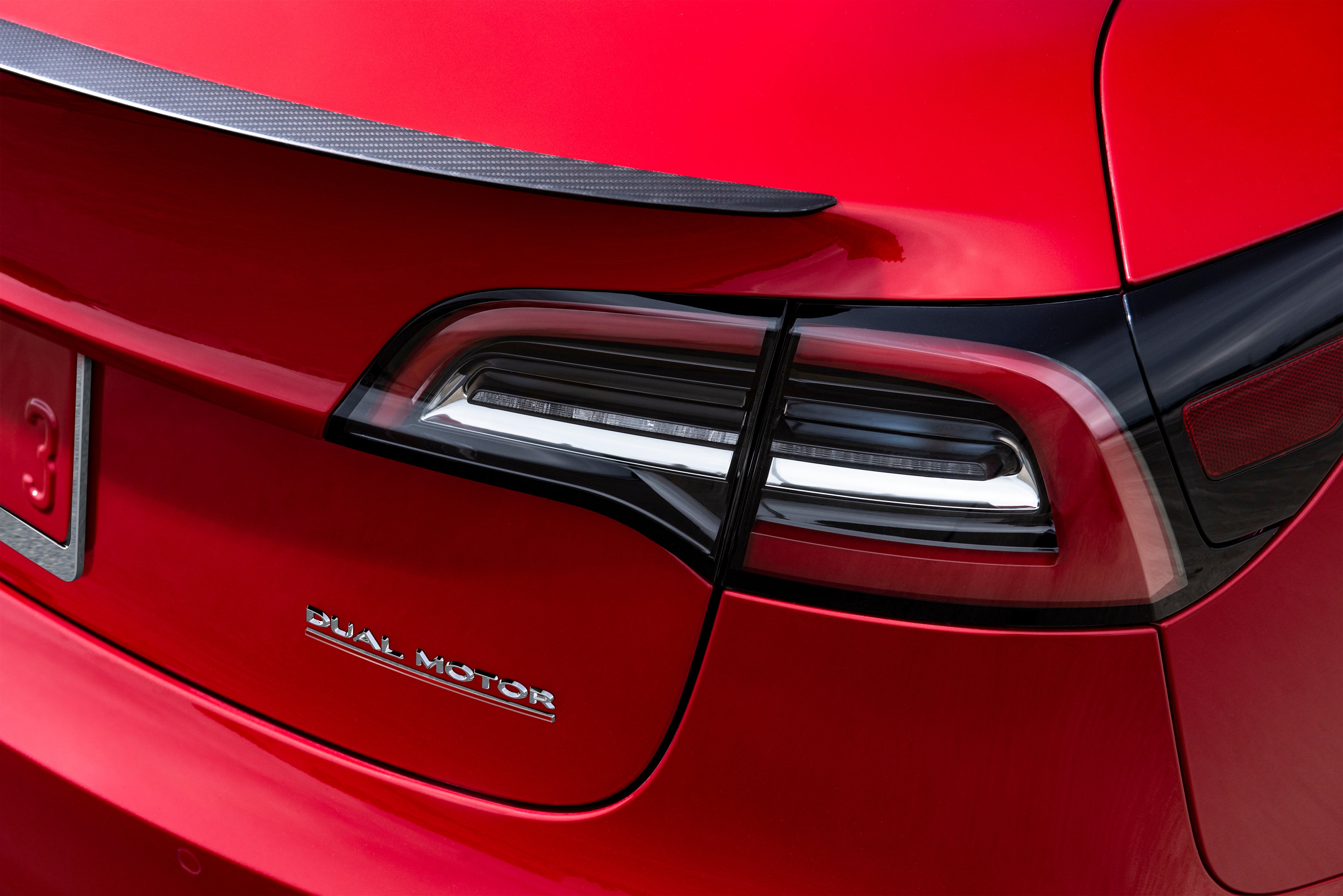 That range will drop in cold weather and on prolonged motorway stints, although if you drive all day in town – where the Tesla's regenerative brakes can do their thang – you'll actually go further on a charge.
Unsurprisingly, if you want a long range then the Model 3 Long Range is the version to choose – it'll get 360 miles to a charge, nudging it ahead of the Model 3 Performance (340 miles).
Charging times: How much does it cost to charge the Tesla Model 3?
Tesla's fancy pants Supercharger network will deliver up to 180 miles of range in as little as 15 minutes with the Tesla Model 3. You're looking at around 30 miles of range per hour from a 7.4kW home charger, meaning an overnight charge should be enough to get you to the office in the morning – filling the battery from zero to full will cost around £10 at home.
You can use a conventional three-pin socket to charge a Tesla Model 3, but you probably shouldn't. We found that it took about an hour to add just 10 miles of range this way.
In terms of range, the Tesla Model 3 Standard Range Plus can officially cover 278 miles between charges. The Performance is good for 348 miles, while the Long Range won't need juice until you reach 360 miles. That's one of the longest ranges of all the electric cars on sale today.
How reliable is a Tesla Model 3
Tesla finished second only to Jeep in our sister website Honest John's list of the top least reliable manufactures, although all cars do come with a decent four-year/100,000-mile warranty.
Insurance groups and costs
Even the basic Tesla Model 3 sits in insurance group 48 while the Long Range and Performance models are in group 50.
VED car tax: What is the annual road tax on a Tesla Model 3?
As an electric car, the Tesla Model 3 doesn't pay any road tax, but because it has a starting price of more than £40,000 – you (or whoever owns it after you) does have to pay a £335 premium car tax for the frost five years the car is on the road.
How much should you be paying for a Tesla Model 3?
"Prices start from around £41,000 for a new Tesla Model 3, rising to nearer £60,000 for the Performance model."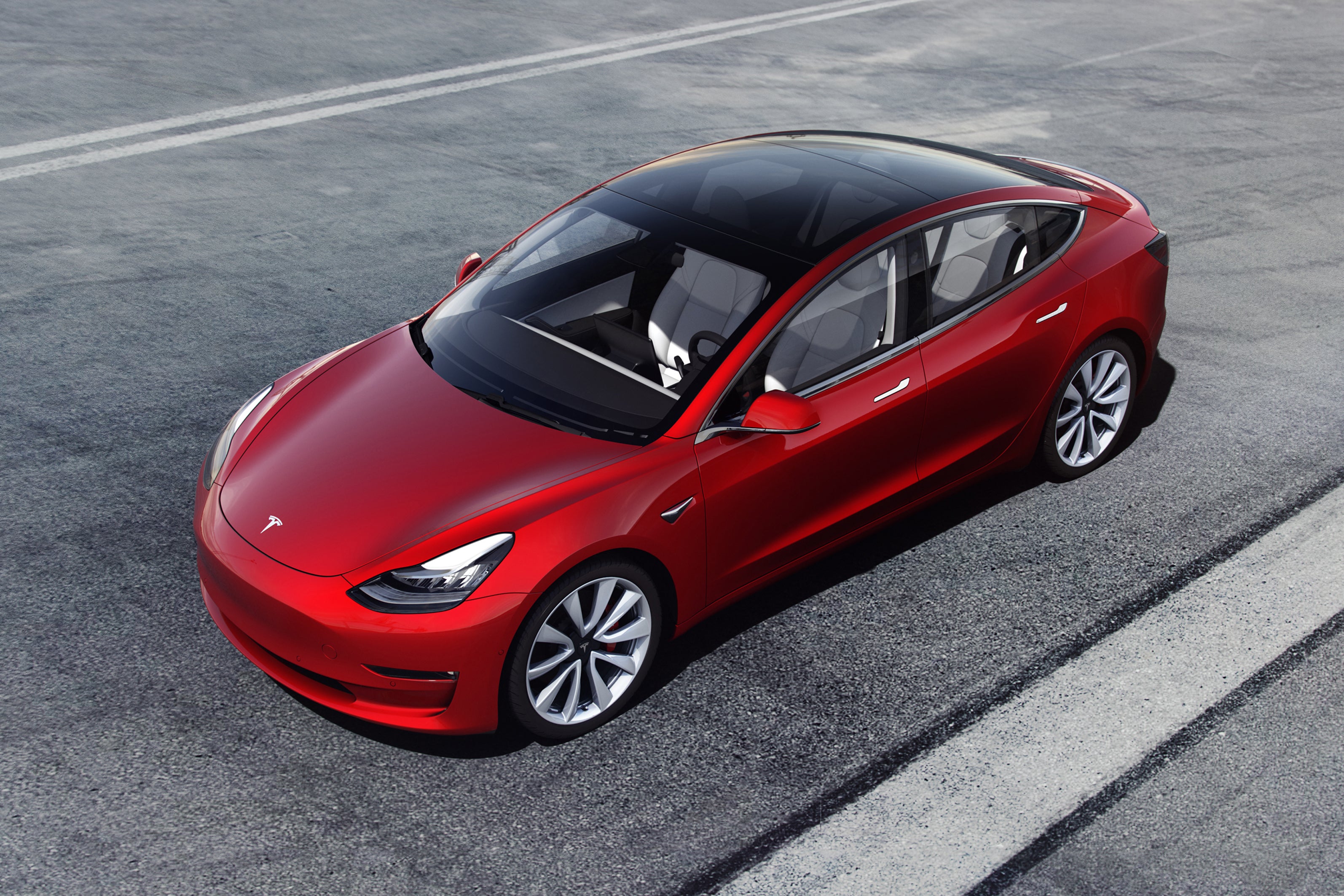 Demand is high for quality used examples but there's still money to be saved by buying a pre-owned example on heycar. We've seen Standard Range Plus models offered for around £37,000 (saving £4000 compared to new), while a Long Range could be yours for close to £40,000.
Trim levels and standard equipment
All Tesla Model 3s come with equipment such as heated seats, panoramic glass roof, wireless phone charging, heated steering wheel, 15-inch screen with connected sat-nav and a Bluetooth phone connection. You also get a basic auto pilot that can brake and steer the car on the motorway and Sentry Mode with can film the circumstances when damage is caused to the car when it's parked up and unattended. All but the basic model also get a 15-speaker stereo that includes a subwoofer.
Ask the heycar experts:
common questions
What is the cheapest Tesla?
The most affordable Tesla on sale today is the Model 3. Prices start from £40,990 for a Standard Range Plus model.

How fast is a Tesla Model 3?
The fastest Tesla Model 3 is the Performance model. With its dual-motor drivetrain, the Tesla Model 3 Performance can accelerate to 60mph in 3.1 seconds. Top speed is 162mph.

Is the Tesla Model 3 a good car?
We rate the Tesla Model 3 highly. It's a brilliant introduction to electric cars, with lots of technology and an unforgettable driving experience. It's surprisingly affordable, too, especially by the time you factor in fuel savings.

Tesla Model 3 cars for sale on heycar
209
Number of cars available
£40K - £60K
Price bracket of these cars
Colours available on heycar
Keep me updated by email with the latest advice, news and offers from heycar
By submitting, you agree to our
privacy policy
.