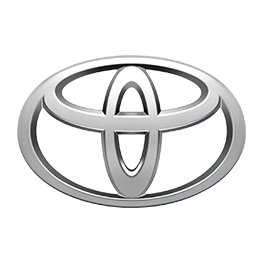 Toyota Prius Plug-In Review

Written by
heycar editorial team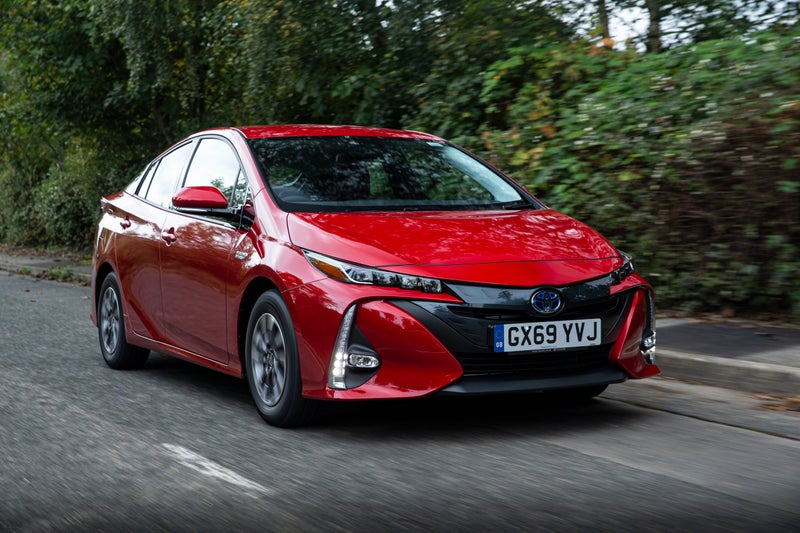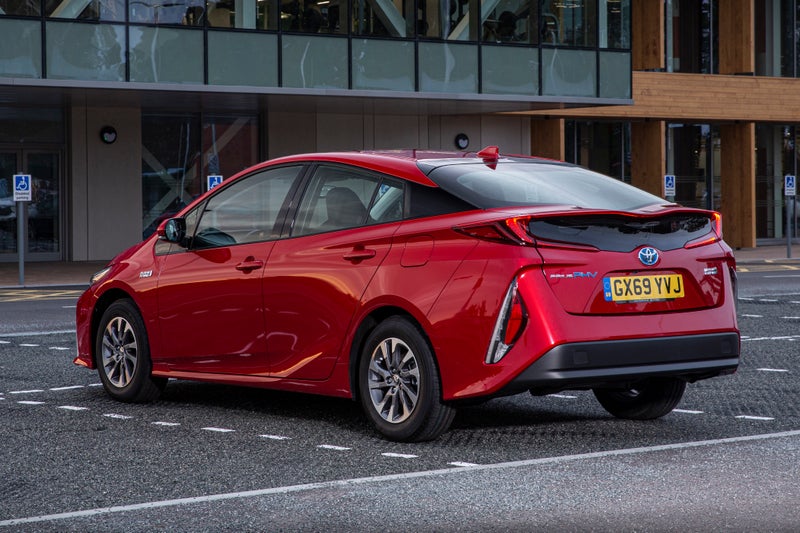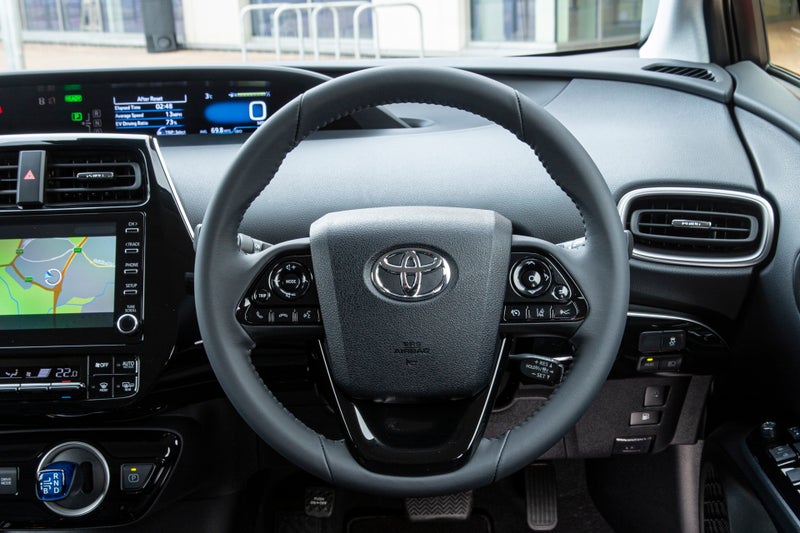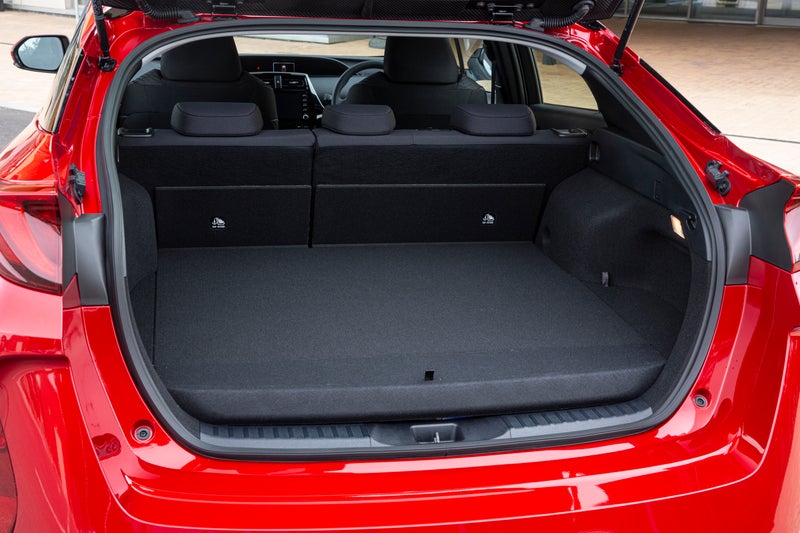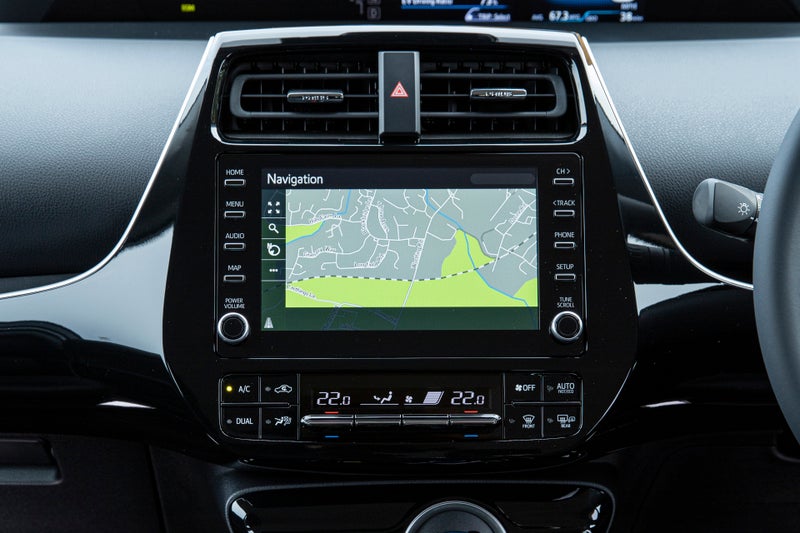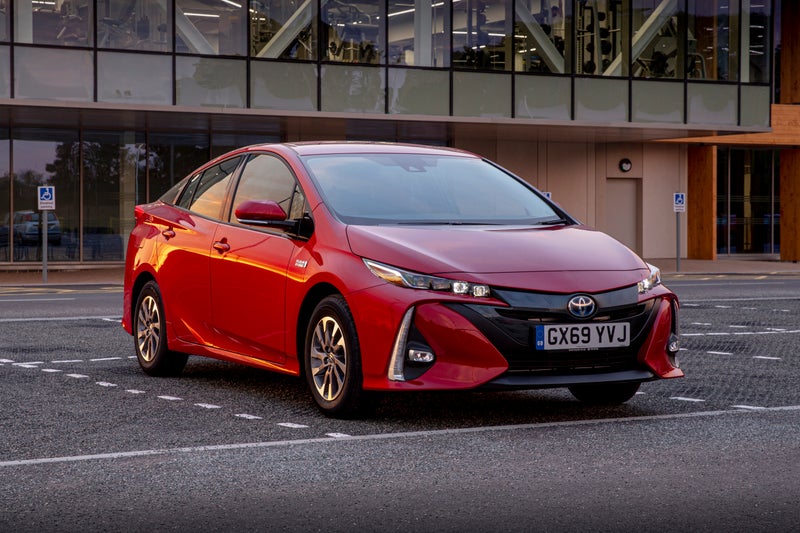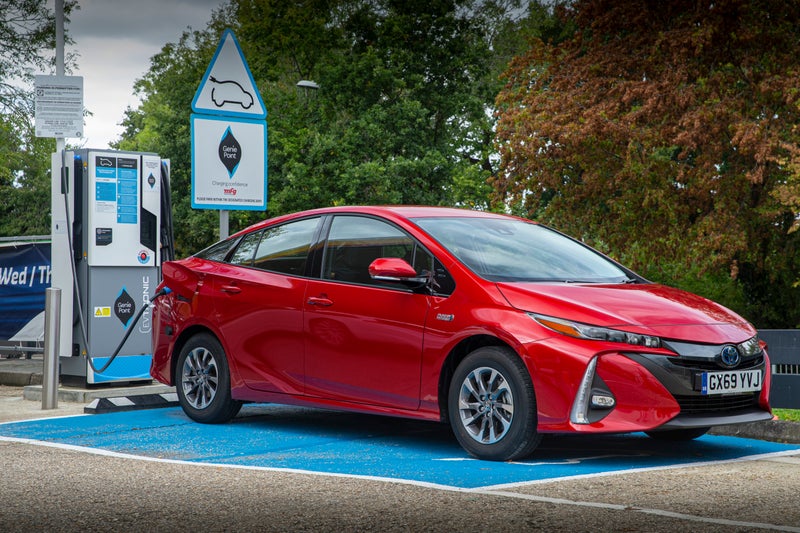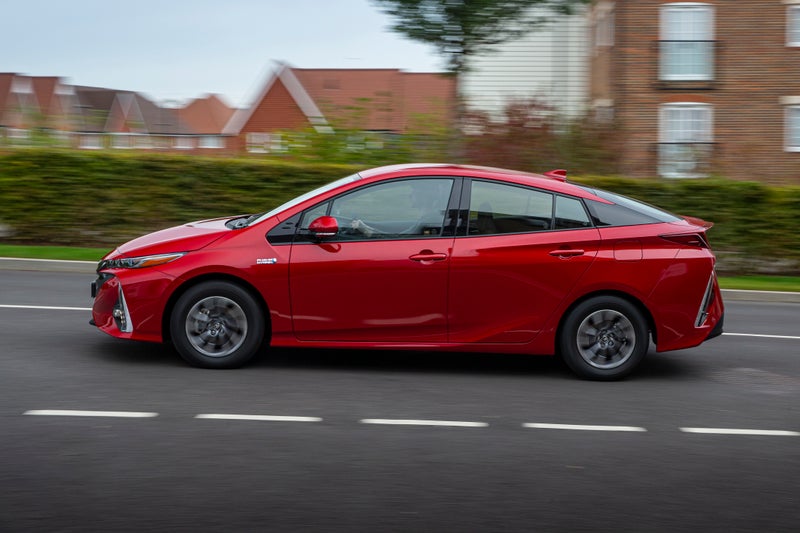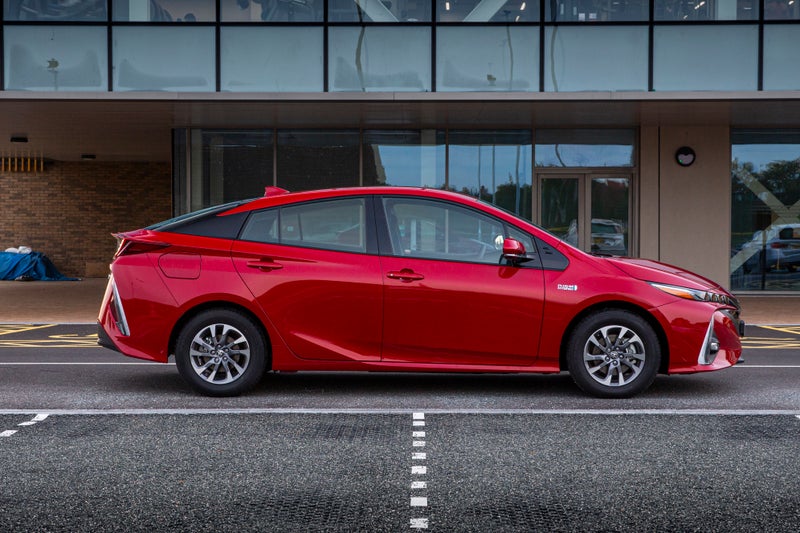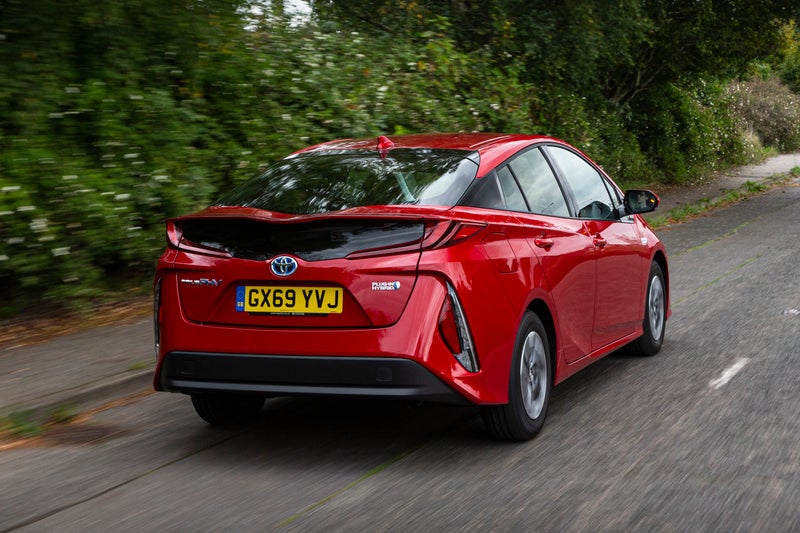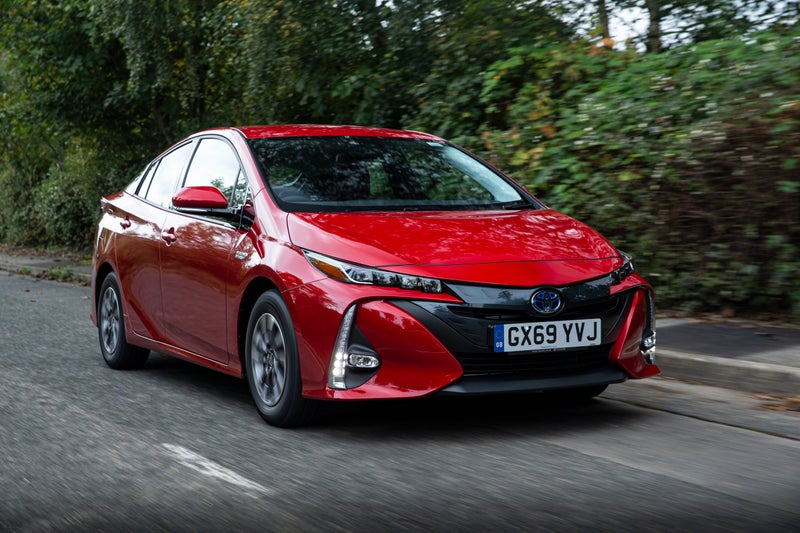 1/10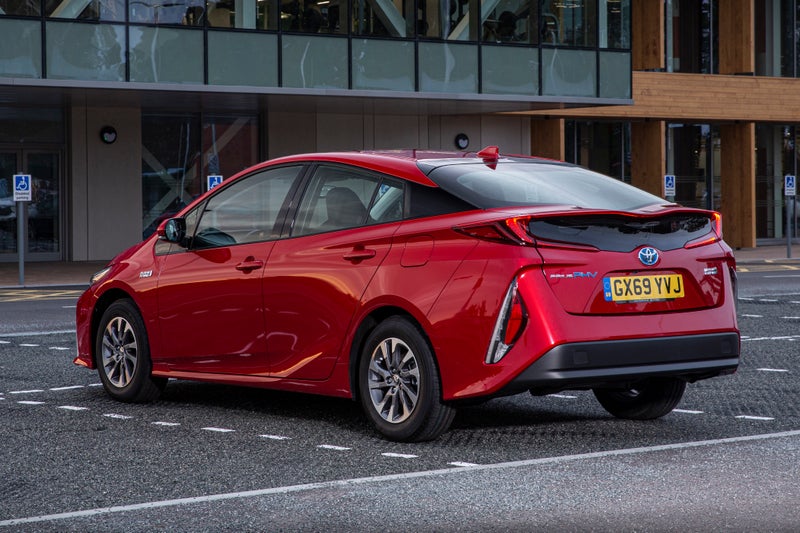 2/10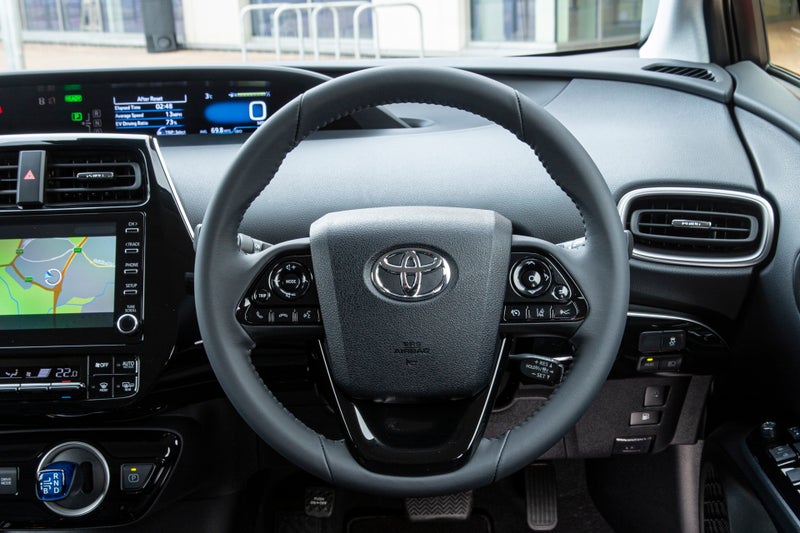 3/10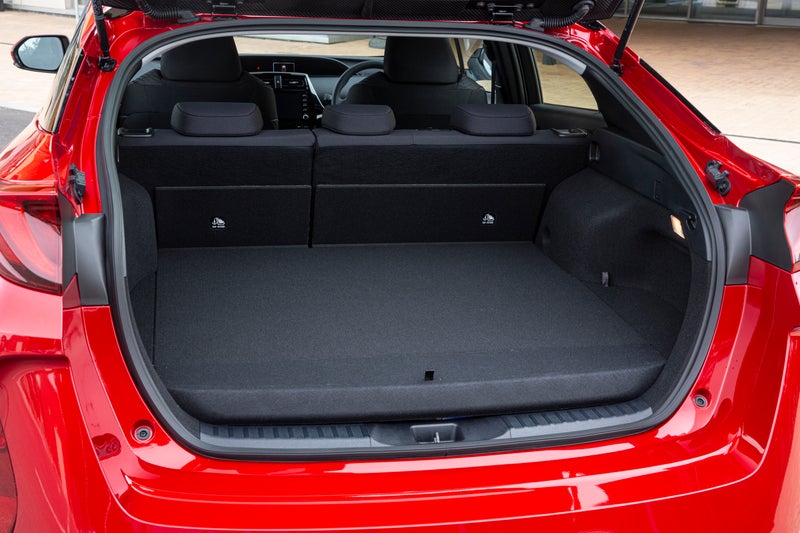 4/10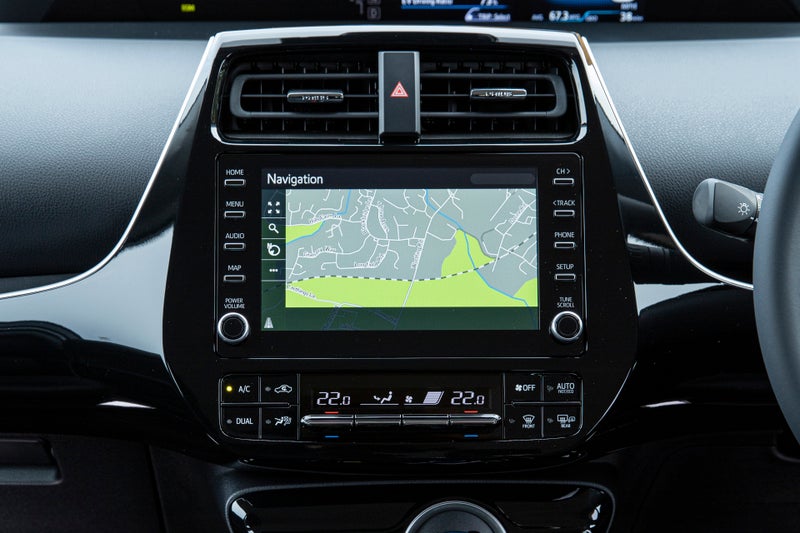 5/10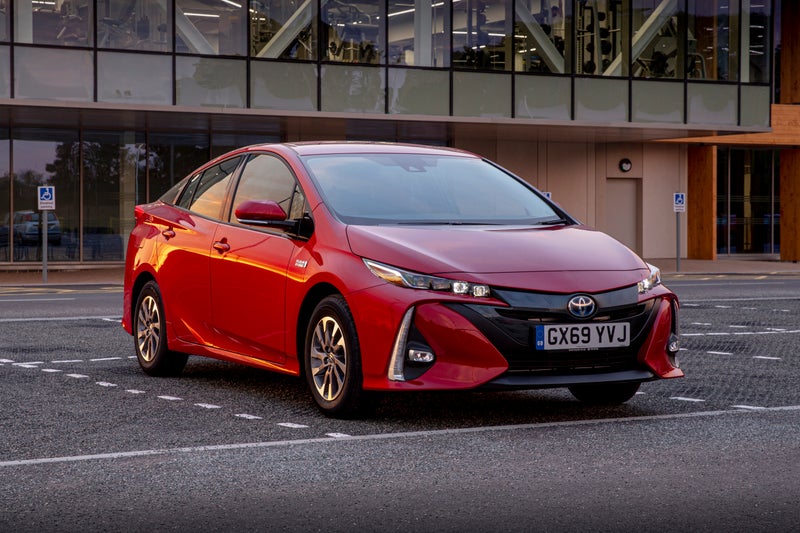 6/10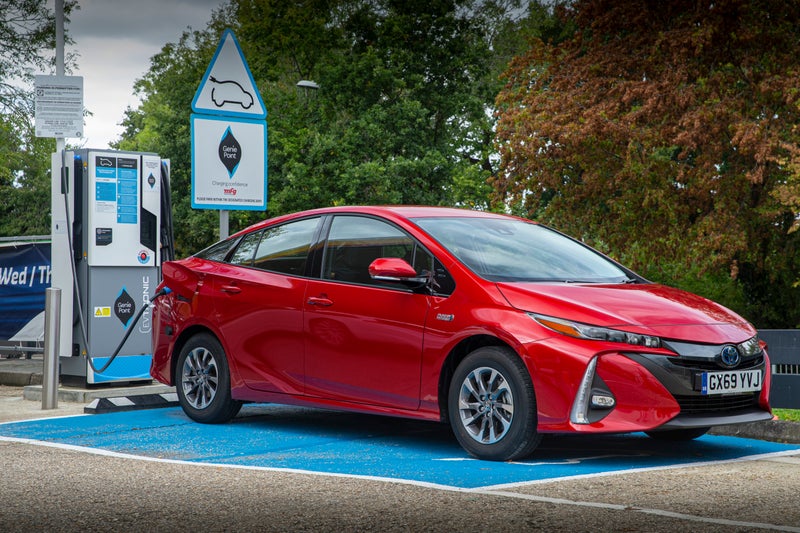 7/10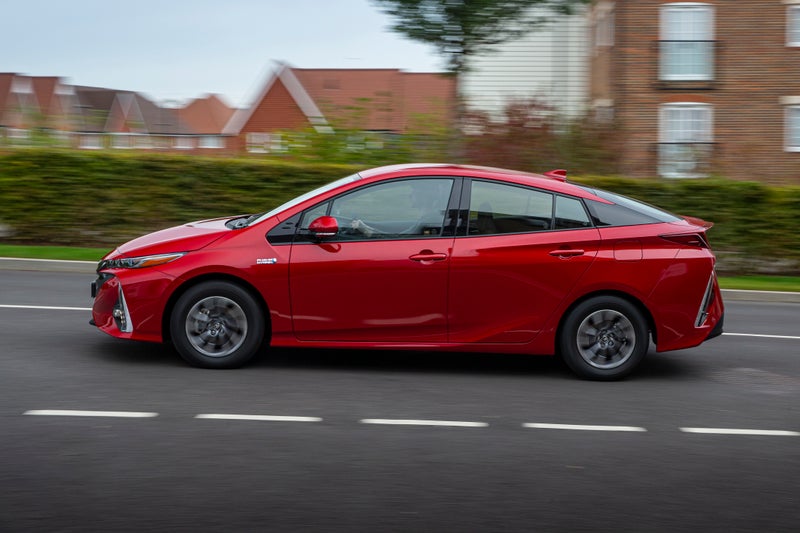 8/10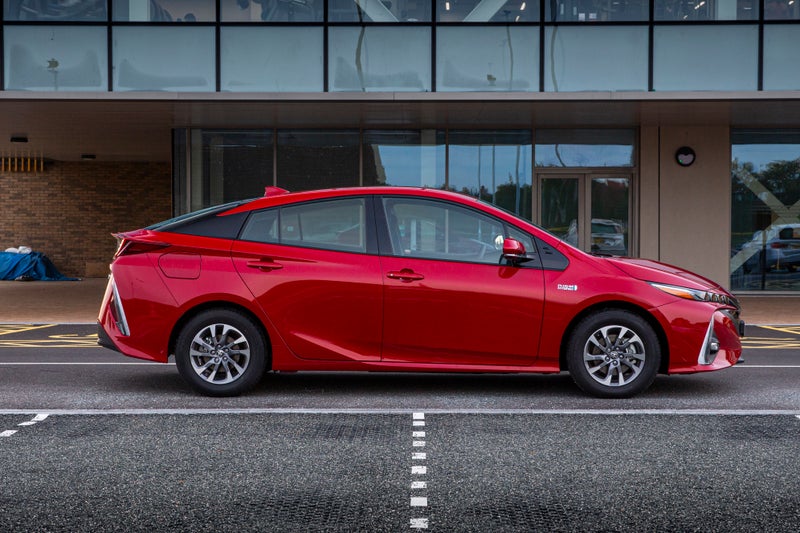 9/10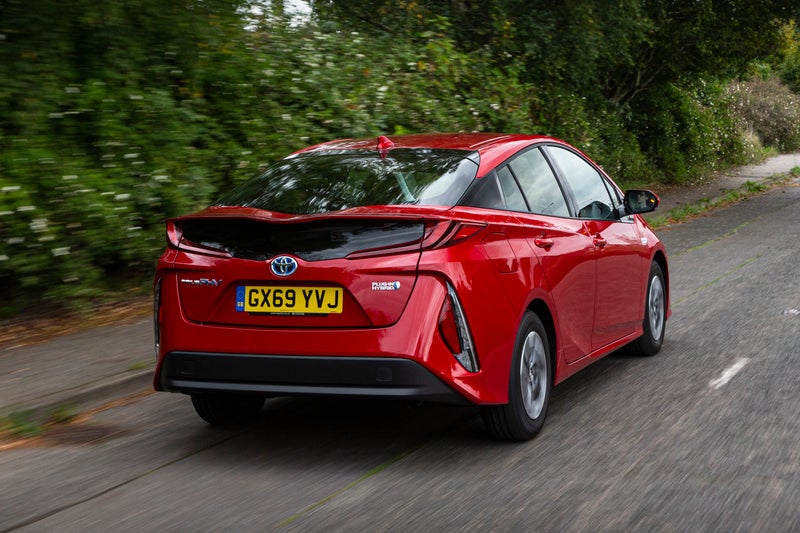 10/10

heycar rating
"Range and price restrict appeal"
Launched: 2017

Family hatch

PHEV
Quick overview
Pros
Zero-emissions driving potential
Famed Toyota reliability
Very well equipped
Cons
Big price jump over the regular Prius
A 34-mile EV range is quite limited
Less practical than the regular Prius
Read by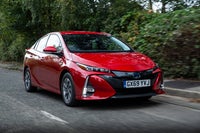 Overall verdict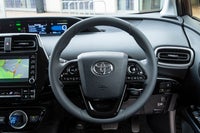 On the inside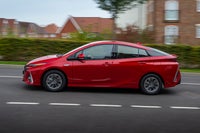 Driving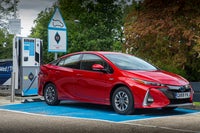 Cost to run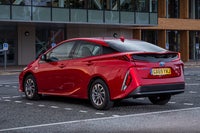 Prices and Specs
Overall verdict
"The Toyota Prius Plug-In is a cannily development from Toyota, but the target customer base is too small for it to be of much interest to most people. You're probably better off sticking with the regular Prius and saving thousands upfront. You'll enjoy a bigger boot, too."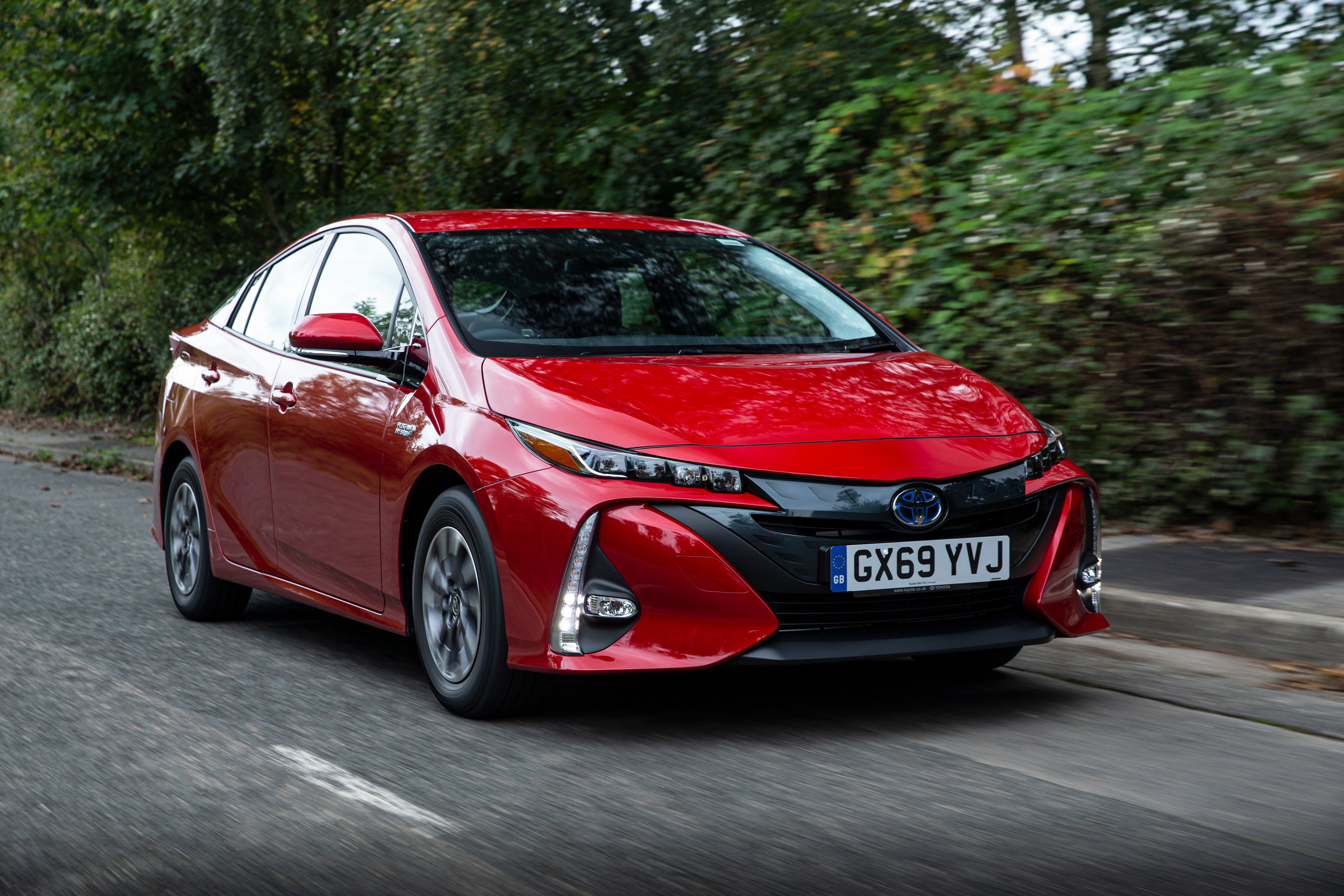 As its name suggests, this is a plug-in version of the regular Toyota Prius – the car Toyota provocatively calls a 'self-charging hybrid'. In a nutshell, it's largely the same as the regular Prius, but has a larger battery pack that allows up to 30 miles on pure electric power, rather than barely a mile or so. The battery pack here doesn't 'self-charge'. Instead, it has to be plugged in, just like any other 'PHEV' plug-in hybrid vehicle.
It's quite a savvy vehicle for Toyota to offer. It caters for the needs of those who have a commute to work within the vehicle's range, so they can drive in pure electric mode, yet still have an onboard petrol engine to take them further when needed. And all for, essentially, the cost of a bigger battery when compared with the regular Prius.
Well, make that a bigger battery and a different rear end. Toyota didn't need to restyle the Prius Plug-In, but it did so anyway. Some prefer the more sober rear-end design over the sharper, shoutier look of the regular Prius. Oddly, in contrast, the front end gets a louder look. Those four square projector-style LED headlights really do stand out.
Inside, the Prius Plug-In is almost identical to the regular car, even down to a sloping roofline that eats into rear headroom. The boot is smaller, though, due to the bigger battery pack, making it quite shallow beneath the sliding load cover.
The Plug-In offers the added benefit of a significantly expanded electric driving range, giving silent-running electric car luxury in situations where the regular Toyota's engine fires up and hums away. It will only do this if you charge the batteries frequently, though. If you don't, it will feel little different to a regular Prius – and that's a car that costs thousands less.
On paper, the Prius Plug-In makes sense for company car drivers, due to its ultra-low CO2 emissions bringing significant Benefit-in-Kind tax benefits. In reality, this doesn't seem to have been enough to tempt many fleet car drivers to make the switch and the Plug-In is easily outsold by the regular Prius. It also means there's not a great deal of choice on the used market.
However, if it works for you, and you're keen to own a spacious plug-in hybrid with all the reliability Toyota is famed for, it might be worth a look. Those with a daily commute of less than 30 miles will save a fortune on fuel and do their bit for the environment without needing an EV.
Let's take you through the intriguing choice that is the Toyota Prius Plug-In and tell you everything you need to know.
Comfort and design
"Toyota Prius drivers will find the interior of the Prius Plug-In very familiar. It's almost identical, with only a few specific controls and displays differing from Toyota's best-selling hybrid. The dashboard does look plasticky, with a plain and smooth finish. For some, this will look pleasingly modern. For others, it will be, well, plasticky."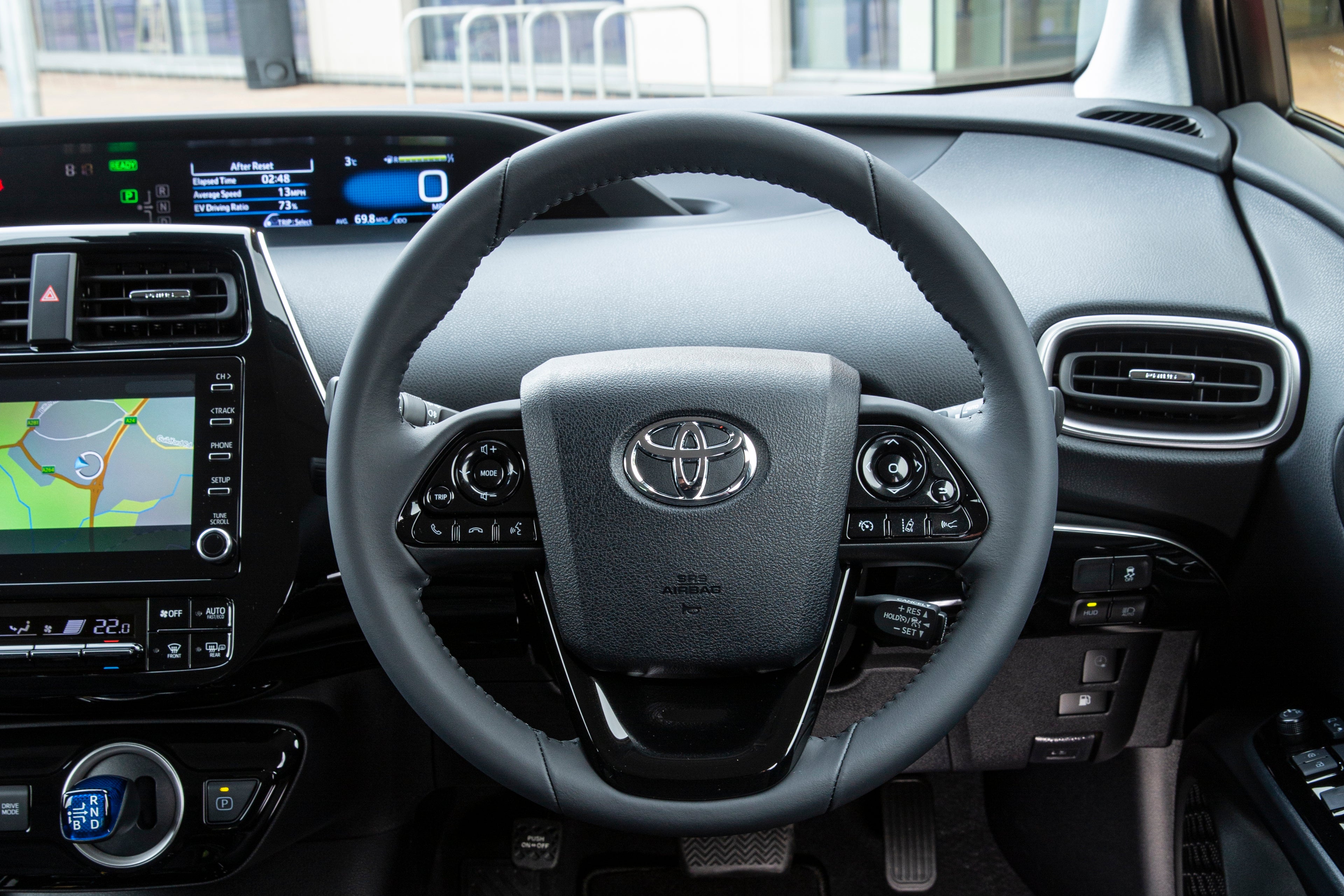 At the top of the dashboard is a very broad centre display with multiple readouts describing all parts of the car's plug-in hybrid system. You can see which gear you're in, what speed you're going and what the hybrid system is doing, with warning lights at the side showing its state of charge. Toyota doesn't stint on information and it all looks rather futuristic – and a lot better than the glowing green panel (like something from a 1980s alarm clock) of the earlier Prius.
In the centre, there's a wing-shaped piano black plastic panel that contains the touchscreen and climate control buttons. This is very well placed and easy to reach, as is the stubby gearlever that's located below. Toyota wants owners to select the energy-regenerating 'B' mode as much as possible (more of that later).
For such a feature-packed car, the button count is impressively low, with many controls located within the infotainment system itself. The design isn't particularly luxurious, but it's more accommodating than it first looks – particularly once you get used to it.
Handling and ride quality
"The Plug-In doesn't feel that different to the regular Toyota Prius. When you press on, you might sense there's a bit more weight from the heavier battery pack at the rear, but unless you drive both cars back-to-back, it's unlikely to be all that obvious."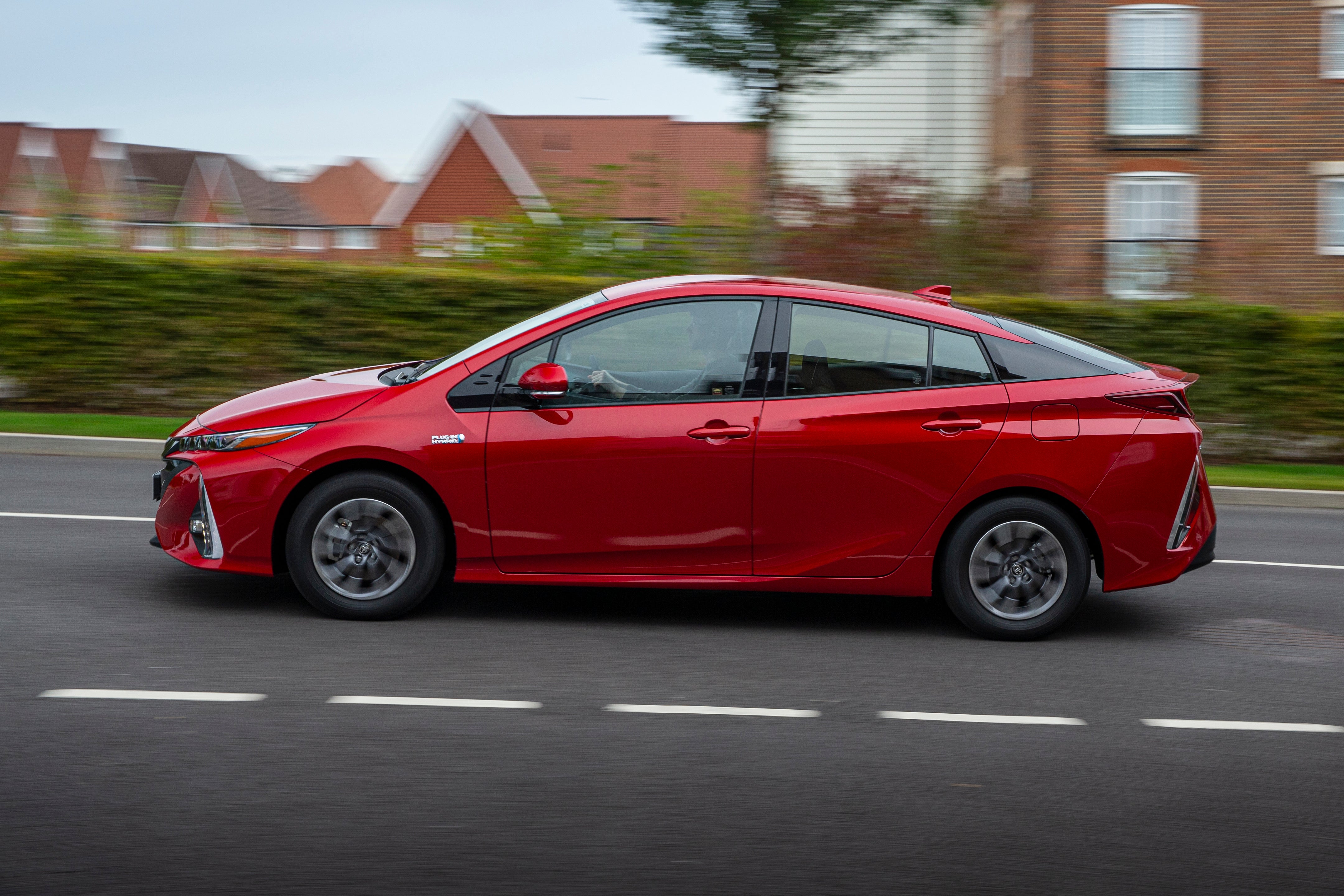 The suspension is set up to be soft and compliant, something further reinforced by the sensibly-sized, fuel-efficient 15-inch wheels that come as standard on both variants. These take away much of the harshness from lumps and bumps in the road, giving less work for the suspension to do. When you add in the easygoing settings Toyota has chosen for the Prius Plug-In Hybrid, you have a very relaxing car that rolls along very serenely, particularly around town.
It does become less settled at higher speeds, though. Because the suspension isn't as well tied down as models with firmer setups, you might feel a bit queasy due to the up-down movement of the body.
This also makes it less dynamic for the driver. The car isn't very responsive, with plenty of body-roll before it responds to driver inputs. Those skinny tyres also don't have the grip of a conventional car, dulling the Prius Plug-In Hybrid's responses through corners. Don't buy this if you're expecting a sporty, dynamic drive.
MPG and fuel costs
"According to the official fuel economy test, the Prius Plug-In Hybrid will average 217.3mpg. That's nonsense, of course: it's simply a quirk of the official test, which begins with the car running on pure electric, and only kicks into petrol power when the batteries are flat."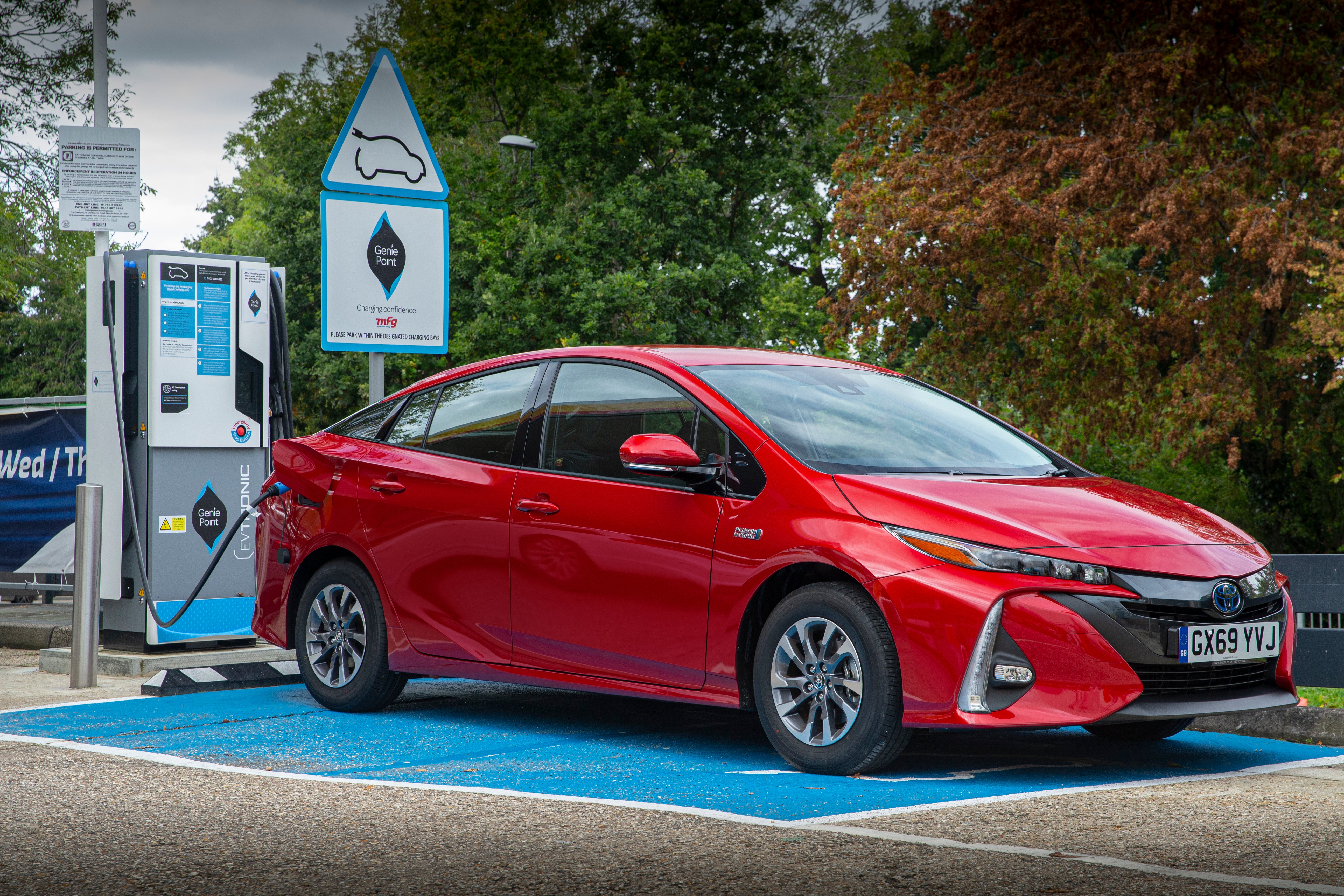 In reality, it's a tale of contrasts. If your round-trip commute is less than around 30 miles (or 60 miles if you're able to charge at work), you will use barely a drop of fuel for near-infinite MPG. If you're not able to charge regularly, it will be little more efficient than a normal Prius, negating the need to pay for extra plug-in capacity.
How much should you be paying for a used Toyota Prius Plug-In?
"Second-hand Prius Plug-In Hybrids are a little thin on the ground, which means it's not as easy to pick up a bargain as you might think."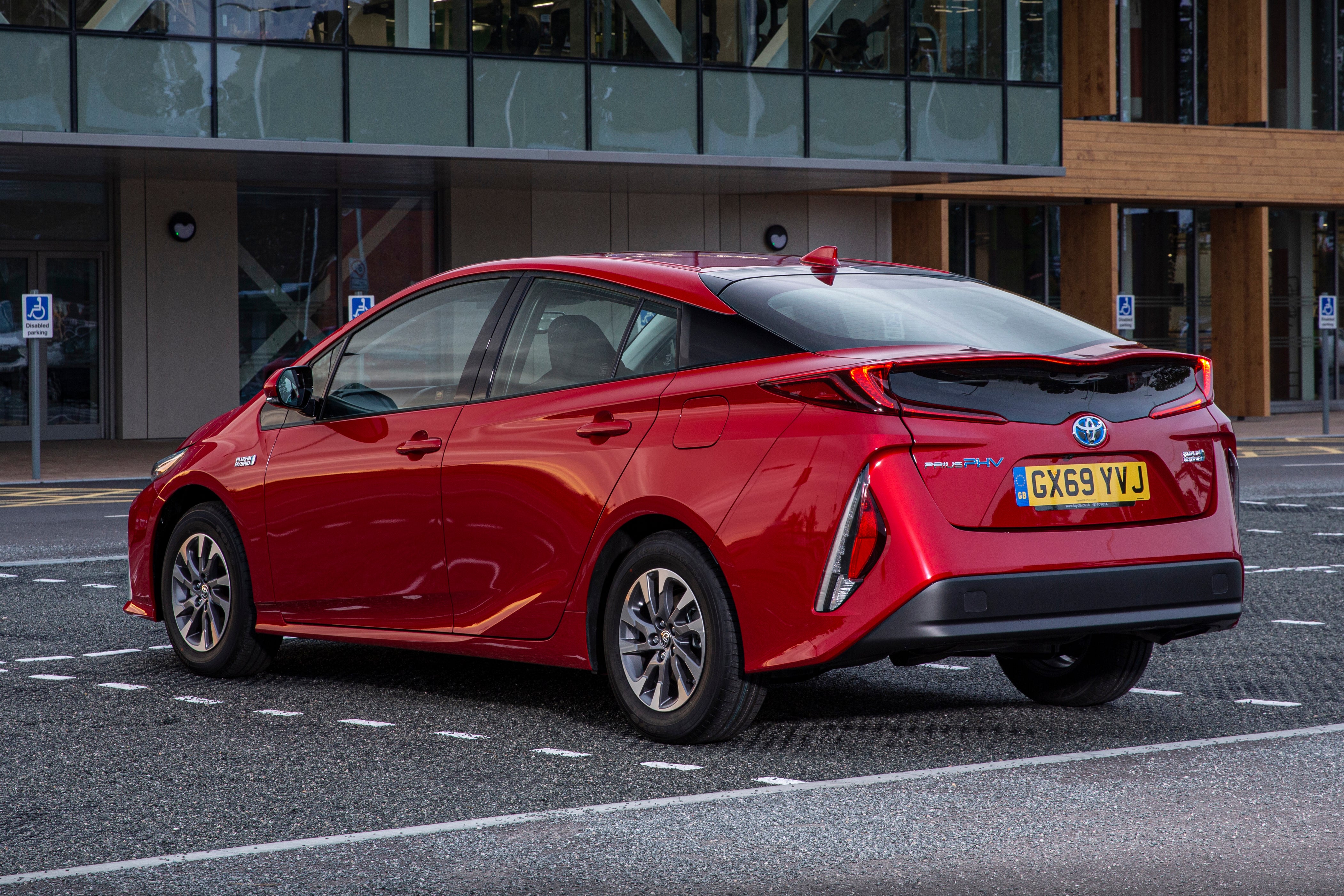 The cheapest vehicles we've seen are 2018 models with average-to-high mileages, costing upward of £18,000. Such models are rare, though: to get the best amount of choice, with a more sensible mileage, you'll have to budget from around £20,000. However, this is still a decent saving over the £32,000 brand-new cost of a Plug-In.
For really low-mileage models from manufacturer-approved used car schemes, bank on paying in the region of £25,000.
Is the Toyota Prius Plug-In right for you?
The Toyota Prius Plug-In serves a very specific need. It's for those who have a daily drive within the car's 30-mile range, allowing them almost 100 percent zero-emissions motoring in regular use (with the backup of an onboard petrol engine for when they go further). Owners must thus commit to plugging in regularly to charge the batteries.
Otherwise, you may as well buy either the regular Prius or a pure electric car. It's an intentional in-betweener, and you can tell even Toyota thinks this, as it's a derivation of the Prius rather than a standalone model.
It does have some compromises over a regular Prius too, particularly in terms of boot space. One to bear in mind if you already drive a Prius and assume the Plug-In will be equally practical. It won't.
What's the best Toyota Prius Plug-In model/engine to choose?
The model line-up is very straightforward. There are just two versions: Business Edition Plus and Excel.
Whereas you can get a regular Prius in more affordable Active Trim, Toyota keeps things upmarket for the Prius Plug-In. However, this does mean the price jump from an entry-level Prius is around £8,000.
What other cars are similar to the Toyota Prius Plug-In?
There are more plug-in hybrid cars coming to market, with manufacturers inspired by government incentives to go green (and the financial benefits this can deliver their customers). Hyundai was early in the game with the Hyundai Ioniq Plug-in Hybrid, part of the electrified Ioniq range that also includes a hybrid and a pure EV.
Kia's version of the Ioniq is the Kia Niro PHEV, which is part of a model range that also includes a Niro HEV hybrid and electric e-Niro. Plug-in versions are coming to the Kia Ceed range as well, while Volkswagen and Skoda have plug-in versions of the Volkswagen Golf and Skoda Octavia respectively.
Quality and finish
Few build cars to such impeccably high standards as Toyota, and the Japanese-made Prius Plug-In is no exception. It oozes quality, from its flawless exterior finish to its millimetre-perfect interior.
Yes, there's a lot of plastic. Some of it is hard to the touch and a bit scratchy. But it's all good quality stuff, and while it doesn't have the satin-finish luxury of something like an Audi, the robustness does compensate.
Besides, Toyota has taken steps to make this posher Prius look more upmarket, with a piano black centre stack surround and a neat porcelain-style gloss white panel for the gearlever. Crisp displays and very tactile switchgear add to the feeling of quality. You're left in no doubt this is a car built for the long-run.
Infotainment
The top panel on the Prius Plug-In Hybrid dashboard contains dual 4.2-inch colour display screens. The one on the right features driving essentials such as speed and how much petrol you have in the tank, while the centre one concentrates on detailed analysis of the plug-in hybrid electric system. It even goes into intricate detail about how economically you're driving, which will be fascinating for eco geeks.
The standard touchscreen infotainment system below is an eight-inch display, but while it looks crisp, it's not the fastest-responding of systems to use. Toyota's Touch 2 with Go setup is more complicated than many, something not helped on earlier models by the soft-touch buttons either side of the screen, which are hard to locate when you're driving. Fortunately, Toyota has now improved this with proper physical keys.
Disappointingly, it doesn't have Apple CarPlay or Android Auto either, meaning you're reliant on the built-in smartphone mirroring tech and the standard sat-nav system. Bluetooth connectivity with voice recognition is standard though, as is DAB radio, an aux-in socket and USB connectors.
Space and practicality
Toyota doesn't let any major flaws in the set-up of its cars filter through to production. All the controls are perfectly laid out, with well-positioned pedals and a steering wheel adjustable for both height and reach (although a little more in both directions would be nice). The driver's seat actually has electric adjustment for both height and lumbar support, and while the seat itself looks rather flat, it's actually comfortable and supportive to sit in.
There's a standard head-up display to further boost practicality, too. Instead of having to look down at the two-level displays on the dash, need-to-know readouts such as speed and sat nav instructions are beamed onto the windscreen ahead of the driver.
In the rear, it's not quite as well-rounded. Legroom is actually fine, even for adults, but it's the plunging roofline, designed in the name of aerodynamics, that might be restrictive. Some may find they have to sit with their head pressing against the soft roof lining, which isn't ideal.
The boot is also on the small side – and smaller than a regular Prius due to the larger rechargeable battery pack. It's really rather shallow, which could restrict your ability to carry bulky loads, although it is at least wide, particularly towards the rear where both sides are scalloped out. The charging cables for the battery are also stored right near the boot entrance, so they're easy to fish out.
With the seats in place, there's just 191 litres of room beneath the tonneau cover – that's half the size of a Volkswagen Golf. Load it to the roof instead of hiding things beneath the cover, and space extends to 359 litres: still smaller than a Golf. It's only folding the seats that brings space up to more average levels, with 1,204 litres on offer.
The Prius Plug-In Hybrid is a full five-seater with Isofix mounts for the outer two rear seats.
Engines and gearboxes
The Toyota Prius Plug-In Hybrid uses the same 1.8-litre petrol engine as the regular model. This produces 122PS, and is backed up by a 73PS electric motor at the front. The lithium battery has a total capacity of 8.8kWh. Zero to 62mph takes 11.8 seconds: hardly fast, but the punchy pull of the electric motor makes it feel reasonably alert.
Like most plug-in hybrids, the car will run as a pure EV provided there's enough charge in the battery. In real-world use, it can do up to 30 miles as a silent-running electric car. It's not as fast or as responsive as an EV with a more powerful motor and battery, but it's still pretty good – provided you don't ask for too much sudden acceleration, in which case the engine will kick in to provide more power.
The engine also automatically starts up when the batteries are flat. It's obvious when it does this as it isn't that quiet. It also has a CVT-style automatic transmission, so when you floor it the engine will roar. This can be a surprise after getting used to the silence. The gearbox is efficient, though, and you know that however it is acting, it's doing so to get maximum miles per gallon – rather than simply to annoy you.
Refinement and noise levels
The Prius Plug-In Hybrid is so nice to drive under pure electric power, many owners find it a positive encouragement to keep the batteries topped up. Some plug-in hybrids are famous for never being charged, but we're sure the Toyota isn't one of them.
Besides, it's all too obvious when the engine does start up. Toyota's 1.8-litre motor is efficient, but it also makes a rather hollow sound, and the howl it generates at maximum power is extremely prominent. It's good to have an engine for emergencies, but we bet most people living with a Prius Plug-In Hybrid will prefer to run on electric where possible.
Wind noise isn't bad as the car is an extremely slippery machine through the air. But although the tyres are skinny, they still generate a bit of road roar at speed. Perhaps blame the rubber's special eco-focused design and construction.
Safety equipment
Toyota didn't submit the Prius Plug-In Hybrid to Euro NCAP for crash testing, but it's mostly the same as the regular Prius, so we can assume that car's 2016 five-star safety score is largely valid.
The Prius was rated 92 percent for adult occupant protection, 82 percent for child occupant protection, 77 percent for pedestrian safety and a strong 85 percent for safety assist. The latter was helped by a suite of standard active safety features, including autonomous emergency city braking with pedestrian protection, a lane-keep assist function and a speed limiter. Other safety gadgets fitted as standard as part of the Toyota Safety Sense pack include adaptive cruise control, blind-spot monitor and road sign assist.
All five seats benefit from side head airbags and a seatbelt reminder, plus belt pretensioners and load limiters, while those in the front have chest airbags, pelvis airbags and, for the driver, a knee airbag. Isofix child seat mounts are standard in the rear and the front passenger seat has an airbag cut-off switch.
Maximum EV range
The Plug-In's extended 8.8kWh lithium-ion battery gives it a much larger electric range than the regular Prius. Toyota says it covers up to 34 miles as a pure EV before the engine kicks in.
This can be controlled using three drive modes: EV is the regular one, HV makes it operate like a normal hybrid Prius to keep the batteries topped up, and EV City limits the power of the motor to fully maximise the electric range – at the expense of overall performance.
Insurance groups and costs
Insurance groups are nice and straightforward for the Toyota Prius Plug-In Hybrid: it's group 21 (out of 50) for the Business Edition Plus and group 22 for the Excel. These are, however, rather higher than a regular Prius – for example a conventional Excel is just group 14.
This suggests the extra complexity of the plug-in version might well have a knock-on effect in terms of insurance costs.
VED car tax
CO2 emissions of just 29g/km bring some useful tax-saving benefits for the Prius Plug-In Hybrid. Company car drivers will enjoy a 12 percent benefit-in-kind tax rate, thanks to the sub-50g/km emissions and 34-mile electric driving range. This will remain until the end of the 2022/23 tax year, too. When even humdrum diesels are carrying BIK rates of over 30 percent, it's a significant saving.
Meanwhile, sub-50g/km CO2 emissions also mean a VED (road tax) rate of just £10 in the first year, rising to £140 in subsequent years.
Trim levels and standard equipment
Both Toyota Prius Plug-In Hybrid variants are very well equipped, as you'd hope for a list price of over £32,000. The Business Edition Plus has keyless entry and go, power-fold door mirrors, wireless smartphone charging, a reverse parking camera, dual-zone climate control, LED headlights and heated front seats.
Excel also adds black leather upholstery, a premium JBL sound system and front and rear parking sensors (optional on Business Edition Plus). The only other options are a protection pack, and either metallic or pearlescent paint.
Learn more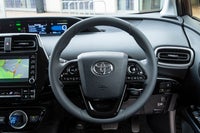 On the inside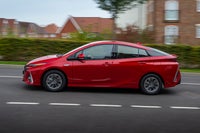 Driving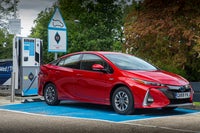 Cost to run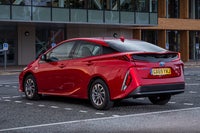 Prices and Specs
Reviews of similar cars
Quality checked, all cars less than 8 years old and warranty included
Looking for other Toyota cars?
Quality checked, all cars less than 8 years old and warranty included
Keep me updated by email with the latest advice, news and offers from heycar
By submitting, you agree to our
privacy policy
.