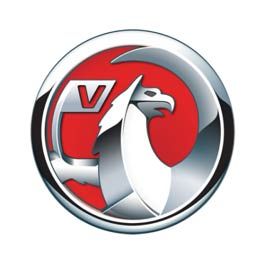 Vauxhall
One of the oldest European car manufacturers and one with a long history of UK manufacturing. Founded in 1903 following earlier ventures as a manufacturer of marine engines, Vauxhall's first factory was located in the London district of the same name, before moving to its current location in Luton two years later. Early Vauxhalls were reputed for their speed and reliability, and the company was bought by General Motors. In the UK Vauxhall has been a mass-market manufacturer, for many years going head-to-head with Ford for the lion's share of sales.
Which Vauxhall is right for me?
There's plenty of choice on offer with the Vauxhall range, starting with the low-cost and frugal Viva, the brand-new Corsa supermini and the Adam, a small car that goes heavy on style and personalisation. The ever-popular Astra is available in hatchback and estate Tourer form, and above that sits the comfortable and spacious Insignia Grand Sport and Sports Tourer. Vauxhall also has a strong SUV range, with the compact Crossland X and the larger Grandland X.
Tell me something I don't know about Vauxhall
Although officially a Lotus, the Vauxhall-based Lotus Carlton was at one time the world's fastest saloon car with a top speed of 173mph.