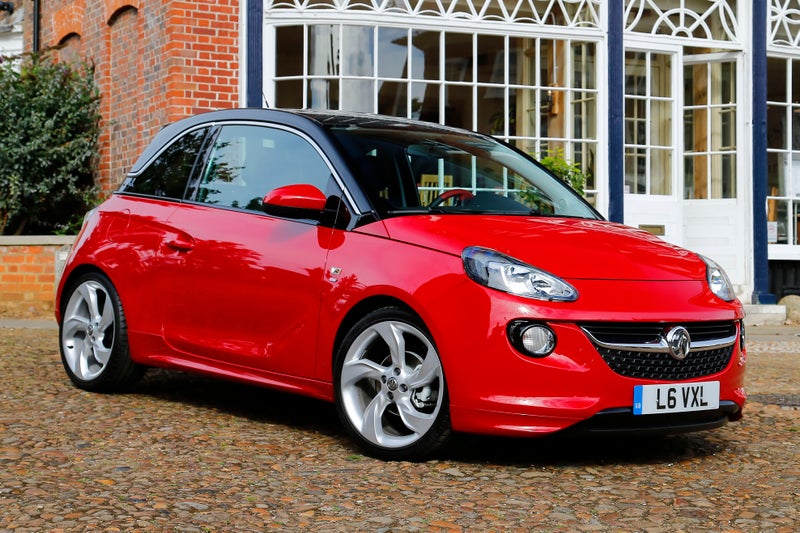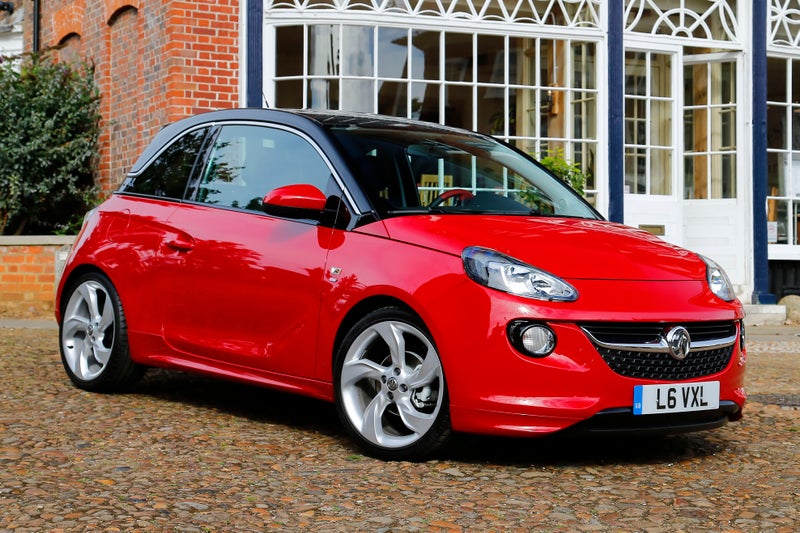 1/10
heycar rating
"Like Fiat 500, only worse"
Launched: 2012

City car

Petrol
Quick overview
Pros
Strong on interior quality
Range of smooth quiet petrol engines
Lots of customisation, so each car will be different
Cons
Slow, and the ride is uncomfortable
Woefully short on interior and boot space
Not that much kit for a fairly high price
Overall verdict
On the inside
Driving
Cost to run
Prices and Specs
Common questions
Overall verdict
"You remember that period in history a few years back, when pretty much every third car you saw was a MINI or a Fiat 500? Would've been about 2008, 2009, something like that."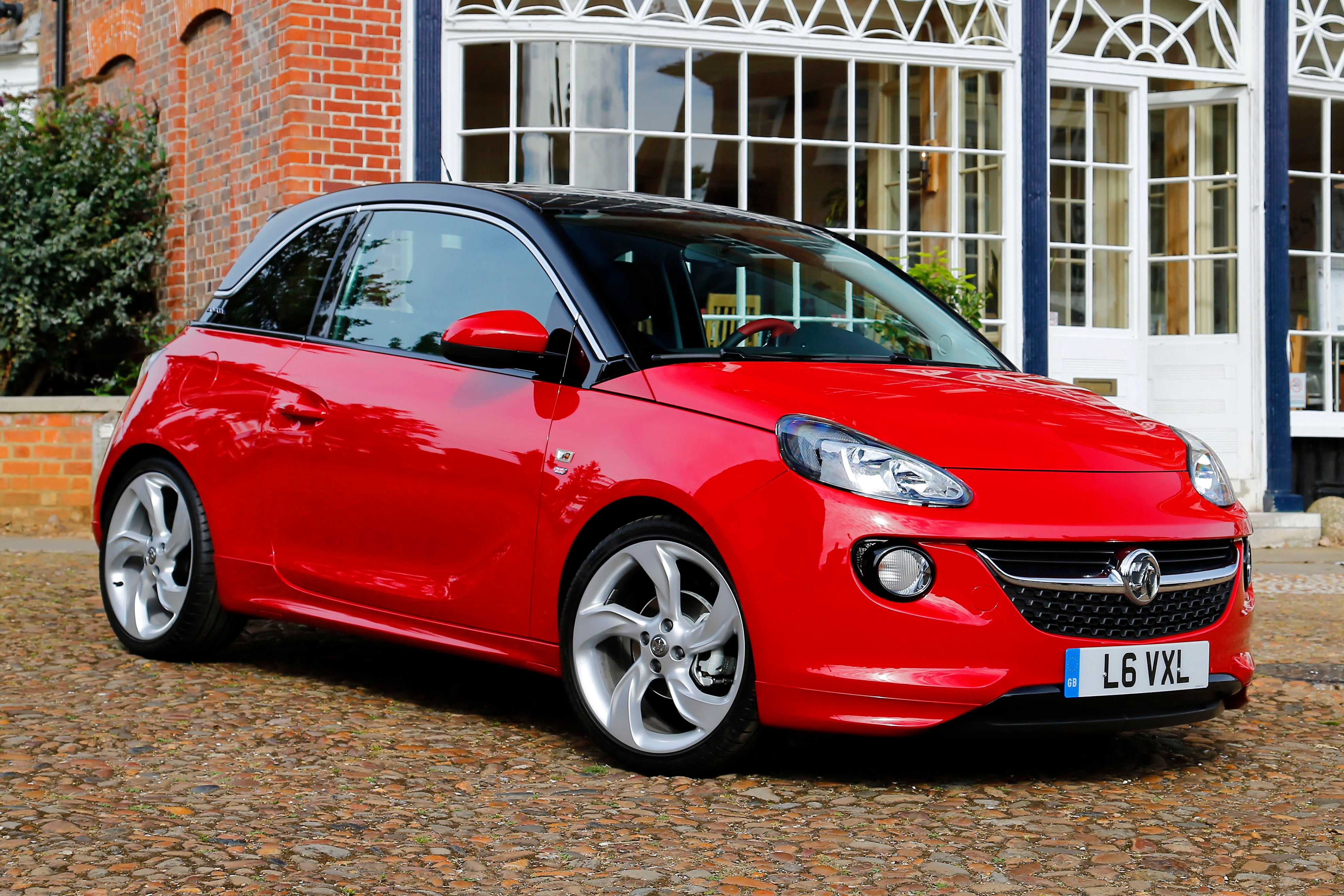 Such was the popularity of these cars that our streets were absolutely littered with them. And although both were funky, retro-styled city cars that traded mainly on their looks and their ability to be customised to their buyer's own personal taste with a variety of affordable styling options, each took a rather different approach to the formula.
The Fiat was the car that provided buyers with bags of style for a very modest outlay, while the MINI was much more expensive, but also much more aspirational, meaning it was no less popular.
Unsurprisingly, the success of these cars didn't go unnoticed by other car companies, and one of those was Vauxhall. A bright idea was quickly cooked up. "What if we were to take a chopped down Corsa platform, stick a sexily-styled body on top of it, offer buyers even more customisation options and then set the price slap-bang in the middle of those of the Fiat and the MINI?", they thought. Probably.
And thus, a little while later, the Adam was released. Being all-new, it didn't have the decades of heritage to call upon that its rivals did, and as such, its styling was much more modern than it was retro, but stylish it still was.
But sadly, the Adam wasn't the goldmine that Vauxhall had hoped for. Maybe it was the fact it wasn't retro enough. Maybe it was neither cheap enough, nor aspirational enough, to appeal? Maybe it was the daft name. Or maybe, just maybe, it was the fact that in a number of key areas, the Adam simply wasn't all that good.
Let's start with its biggest achilles heel: practicality. Yes, both the 500 and the MINI were also very tight inside and short on boot space, but compared with the Adam, both felt like a luxury limo inside. Yes, buyers would willingly sacrifice a certain amount of practicality at the altar of style, but there were evidently limits.
And yes, neither the 500 or the MINI were particularly well equipped, either, but neither was the Vauxhall, and that would have been an easy thing to make its USP. Fairly crucially, the Adam was also very mediocre to drive. The ride was lumpy and unsettled, the handling was bland and uninspiring, while the engines were flat and performance was gutless. Yes the same was true of the 500, but it was cheap enough to not matter.
And while the MINI wasn't the comfiest car on the planet, it delivered thrill-a-minute handling and perky performance to make up for it.
It wasn't all bad. The interior was pretty good ergonomically, and interior quality was also very impressive. However, that's just not enough with such popular competition. These days, used examples can be picked up for a song, and if you fancy something stylish and rare and you don't really need back seats, then it might be worth a look. However, make sure you try before you buy to make sure you can put up with its foibles. Vauxhall even made a faux crossover version, the Vauxhall Adam Rocks Air.
Is the Vauxhall Adam right for you?
Do you like the idea of a MINI or a Fiat 500 - a stylish city car that's all about making a statement, and to hell with everything else - but you're not so keen on the fact that those cars are absolutely chuffing everywhere?
If that's the case, then the Adam could be a possibility for you. Yes, it was nowhere near as popular as the cars mentioned, but that also means it's a lot less common. Why was it less popular? Well, if we're honest, because it wasn't all that great in a number of areas, most notably interior space, ride comfort, or performance. In fairness, neither was the 500, but at least it was cheap, where the Adam was not.
However, there are things to like about the Adam. The interior is impressive for quality, the engines are smooth and quiet and fuel economy is pretty good.
What's the best Vauxhall Adam model/engine to choose?
In terms of the trim you want, you're probably best off sticking with Jam trim. It comes with most of what you need, and while the loftier trims provide plenty more in the way of extra styling goodies, they don't actually give you much more in the way of extra kit. Even the poshest versions are missing some kit you'd expect for the money.
For example, no versions gets rear parking sensors, heated front seats sat-nav or automatic lights and wipers as standard. So, you may as well keep things cheap.
On the engine front, the best choice is the perky and quiet 1.0-litre turbo. However, this is only available on the loftier trims, so it's expensive. Worth it if you can afford it, but we reckon most people will probably be better settling for one of the 1.4-litre engines and a lower trim level so as to minimise their outlay.
What other cars are similar to the Vauxhall Adam?
When Vauxhall noticed how many MINIs and Fiat 500s people were buying a few years back, the firm decided to release a style-diven city car of its own to get a piece of the pie, and thus the Adam was conceived.
Although the Fiat 500 lies at the cheaper end of the scale and the MINI at the more expensive end, with the Adam somewhere in the middle, both cars have to be considered as rivals. Vauxhall wasn't the only car company that attempted to muscle in on the action, either. Citroen - and later DS - weighed in with the DS3, while the Audi A1 was aimed squarely at nicking sales from the MINI.
Comfort and design
"There may be lots of different colours and textures on display, but the layout of the Adam's dashboard is actually pretty conventional, and that means most of the various switches and buttons sit right where you expect to find them."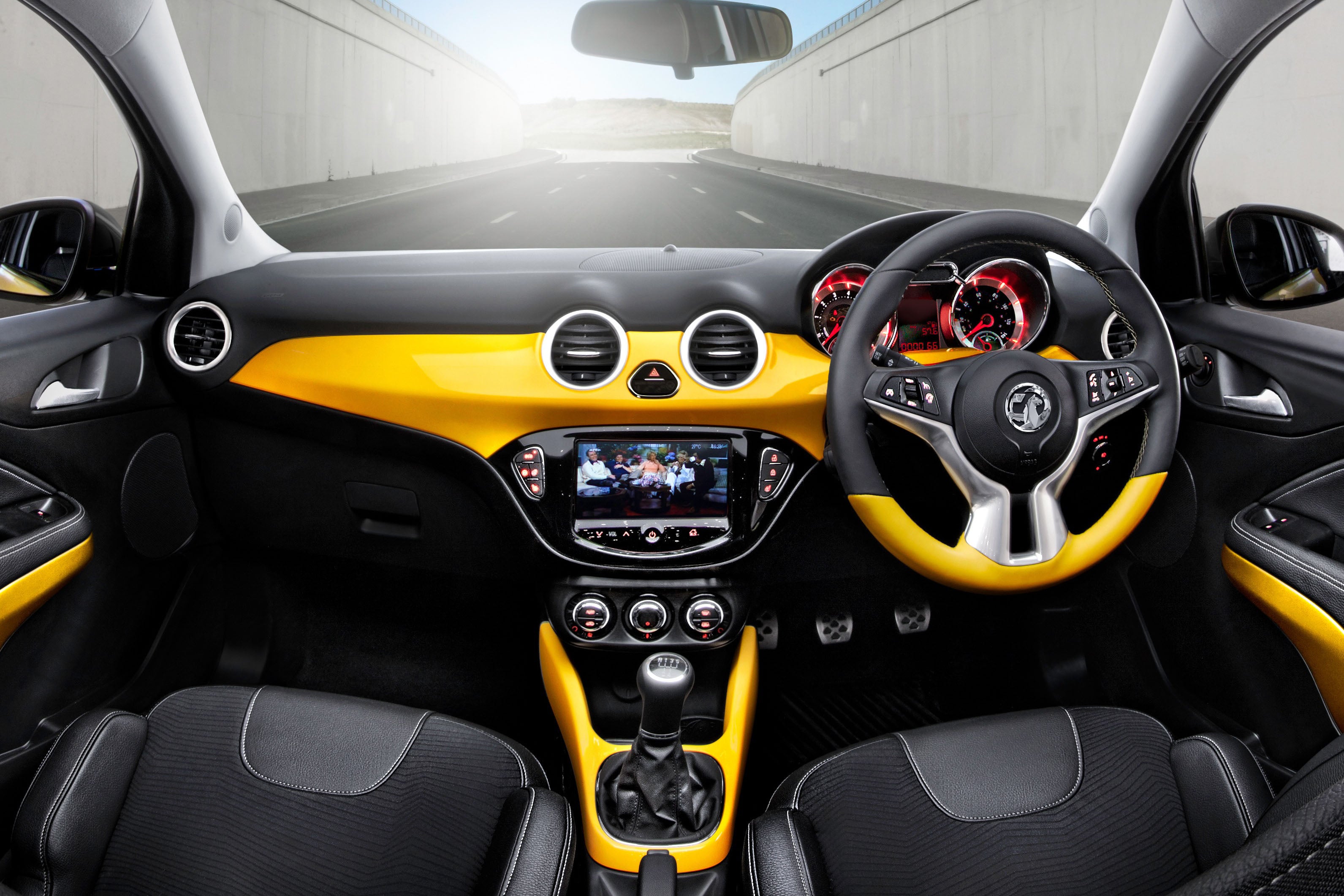 Everything is well marked, too, so it's clear what everything does, and the instrument dials are nice and easy to read. The chunky front seats have lots of support, and hold you in place very effectively as you go around corners.
Some might wish that the driver's seat went a little lower, but other than that, you'll have no complaints about the driving position because there's loads of manual adjustment for both the seat and the steering wheel on all versions.
Visibility at the front of the car is fine despite the steeply angled windscreen pillars, but the small rear window with bulky pillars either side means your over-the-shoulder visibility is rather less clear. What's more, no version gets parking sensors as standard.
Quality and finish
If you're comparing the Adam with rivals like the MINI and Audi A1 on this score, it's a little way behind, but compared with the Fiat 500 and DS3, it's streets ahead.
Most of the materials on display look and feel impressively high-grade, and various glossy trim panels, chrome edgings and brightly-coloured inserts (each version gets its own unique blend of colours and finishes for a different atmosphere, and there more choice on the options list) keep things looking interesting.
Most of the switches and dials work with well-damped precision, too, which also helps boost the feeling of quality. You will find some harder, scratchier plastics lower down in the cabin, but that's normal in a city car, and they still feel more solid and substantial than those in a 500 or DS3. All in all, then, the Adam feels like a reasonably posh environment.
Infotainment
Most versions come with a basic stereo that brings together Bluetooth, FM/AM radio, a CD player and USB and aux-in sockets. Stepping up from Jam trim to Glam ups the speaker count from four to six, while Slam trim adds a wifi hotspot, but the basic system is still the same.
To be honest, though, we've never encountered this system. because all the Adams we've driven have been fitted with an optional system instead. So, we can't really tell you with any confidence how easy the basic system is to use.
The optional system (standard on the Energised trims) adds a 7.0-inch touchscreen with Apple Carplay/Android Auto, so you can use some of your phone's apps - including navigation functionality - through the car's screen, but there's still no built-in sat-nav. It's reasonably straightforward to use, although the screen could be more sensitive and the reactions could be quicker.
Space and practicality
As a stylish city car with runty rivals that include the Fiat 500, DS3, MINI and Audi A1, you wouldn't expect game-changing practicality from the Adam. Even by these low standards, though, the Adam is the poorest car in the class.
Front space is only adequate, and tall adults might even struggle for room here, but they'll have absolutely no chance in the back. There's so little headroom and legroom in the two rear seats that even small passengers will be uncomfortable, and things aren't helped by the fact that the front seats have such a chunky design.
They don't help when you're trying to clamber in or out of the rear seats, either. In fact, space in the back is so tight that it's best to view the rear chairs as little more than a shelf upon which to put extra baggage. You might need it, too, because the miniscule 170-litre boot is even smaller than you get in a MINI.
There's a huge load lip that you'll need to muscle heavy items over, and an annoying parcel shelf that you have to put down manually every time you close the boot. The back seats are split 50-50 so you can fold them down in two parts, but they don't lie flat and there's a big step in the extended load floor. Pretty abysmal all-round, really.
Handling and ride quality
"When you buy a city car, you'd want it to feel at home in the city, and the Adam's compact dimensions and light steering do help on that score. However, the low-speed ride is less successful. It's decidedly brittle, fidgeting and jiggling over ripples and ruts in the road surface, and really crashing when faced with a bigger-sharper edged pothole. And that's on the standard suspension and 16-inch alloys of the base-level Jam version. "
Things get lumpier on the bigger wheels that other versions have, and on cars fitted with sports suspension (Standard on Glam, Energised, S, and Rocks S trims), life is even less comfortable. Ironically, things to improve a wee bit once you break out of town and you're able to go a little faster, but the ride still isn't great. Even a MINI or a DS3, both of which are rather firm, feel cosseting next to the Adam.
In corners, the Adam does a decent job of controlling its body movements, and there's a decent level of grip, but the light steering that was so handy in town remains light when you're going quicker, and that doesn't instill you with much confidence in the bends.
Cars fitted with sports suspension do feel a shade more direct in the steering stakes, but they're still unnerving, because the stiffness of the suspension means that mid-corner bumps can cause the whole car to hop sideways. When rivals like the MINI and the A1 are so involving to drive, the Adam is miles behind.
Engines and gearboxes
All the engines on offer are petrol-powered, and the range kicks off with a 70PS 1.2. It's okay for tottering around town, but anywhere else, it feels desperately slow, as a 0-62mph time of almost 15 seconds will testify to. If motorways are a regular occurrence for you you'll want to upgrade to one of the 1.4s.
There are two, one with 87PS and one with 100PS. We haven't tried the former, but the latter is a bit more relaxed when picking up the pace, and a bit more comfortable sitting at motorway speed, but it's still not very quick. For us, the best engine available is the three-cylinder turbocharged 1.0-litre unit giving 115PS.
It has much more low-end pull than the naturally aspirated engines, making it feel a lot more punchy and eager, so not only is it a good bit quicker, it also makes your progress considerably easier. The other turbocharged engine is the 1.4 is the S and Rocks S that delivers 150PS. Yes, it feels a bit quicker than the 1.0-litre, but not by as much as you might expect give its output, so we don't reckon it's worth the extra cash.
Refinement and noise levels
Most of the petrol engines on offer aren't particularly powerful, but they are pretty quiet if you treat them gently, and they're also impressively smooth.
The smallest ones do have to be worked rather hard when you're winding the car up to motorway pace, whereupon they get a little more vocal, but considering the shift they're putting in, the noise really isn't too bad.
Talking of shifts, the five- and six-speed manual gearboxes have a pleasingly short-throw action even if the changes aren't the slickest, while we haven't tried the five-speed Easytronic gearbox with the automatic mode. You will hear a bit of wind-and road noise on the motorway, but neither will irritate you, but at all speeds, you hear the suspension pattering away as it goes about its work.
Safety equipment
With the Adam dating back to 2012, it's no real surprise that the latest driver assistance systems - things like automatic emergency braking, blind spot monitoring and lane departure warning - aren't offered.
All the legal requirements are covered, including electronic traction and stability aids, tyre pressure monitoring, daytime running lights, while six airbags and some Isofix child seat mounting points are also provided. You don't get much on top of the necessities, though. The Adam scored a rather disappointing four (out of five) stars in Euro NCAP crash tests.
That was back in 2013, too, and since the tests get harder and harder year on year, it might well do worse if it were tested today.
MPG and fuel costs
"As there's no diesel option, it's the 1.0-litre turbo engine that's the most efficient according to the (old-school NEDC) official figures, with an average return of around 57mpg."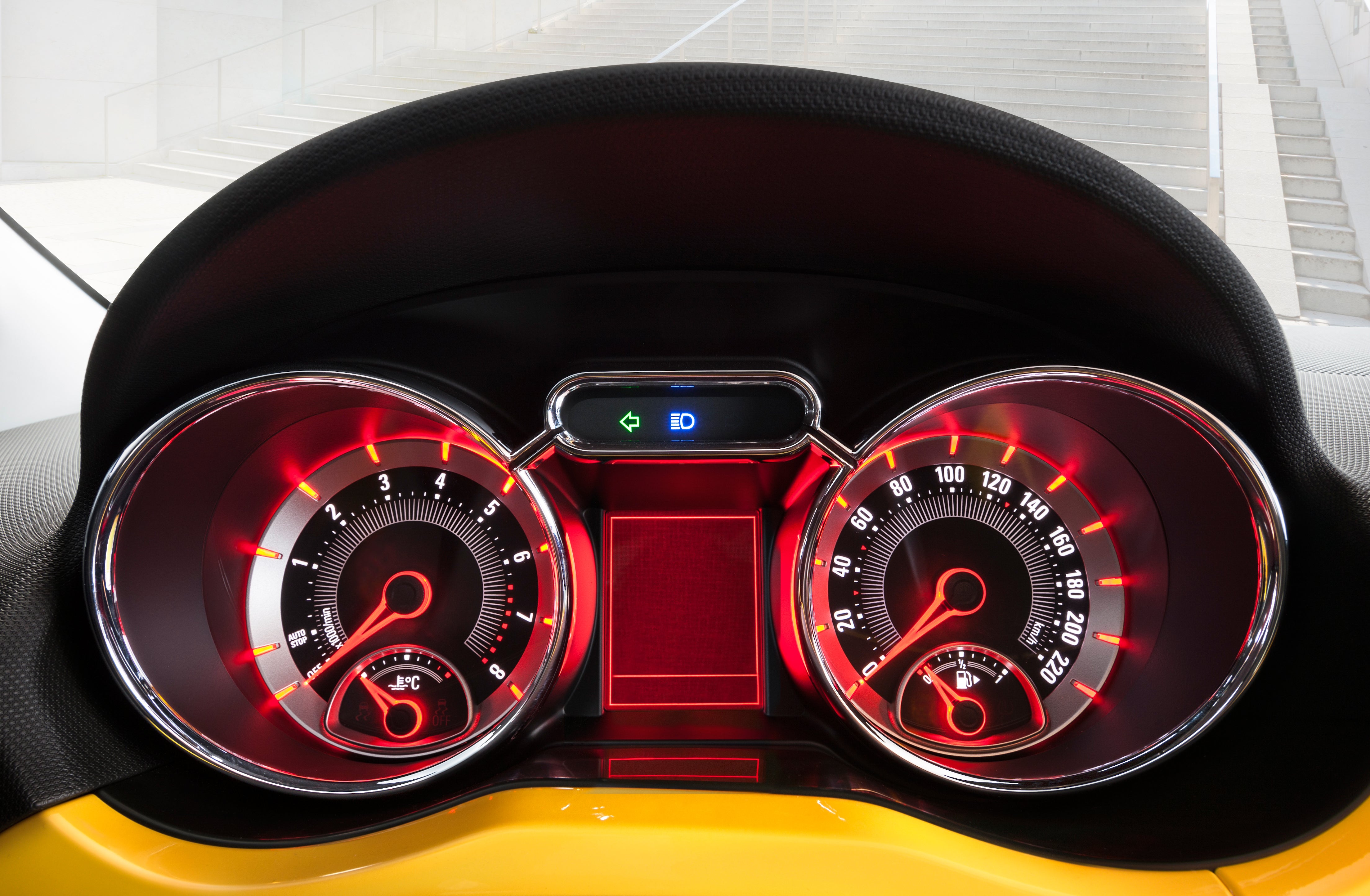 The 1.4 with the Esytronic transmission came next with 56mpg, then it was the 1.2 on 51mpg. Both versions of the 1.4 stopped just short of the 50mpg mark, while the 1.4 turbo in the S returned 45mpg. Like we said, though, these are old-style NEDC figures that have since been replaced by a new WLTP testing system that designed to better reflect real-world driving, so you're even less likely to meet these figures than you are WLTP ones.
Insurance groups and costs
Insurance groupings for the Adam started at group two for the weediest 1.2s, and rose to 15 for the most powerful 1.4 turbos in the S models, but most of the rest of the range was closer to the bottom of that scale then the top. The Adam should be very affordable to insure, then, but to be fair, on a car that's so short on power, you'd expect nothing else.
VED car tax
The key date here is April 1st 2017, because this is the date that the Government changed the law to introduce an annual flat rate of £150 for all petrol and diesel cars.
So, if your car was registered after this date, that's what you'll pay. If it was registered before, then your rate of VED tax will depend on your car's CO2 emissions, and there can be lots of variation here.
Go for the 1.4 turbo and you'll still pay £150, but if you go for the 1.0-litre turbo, you'll pay either £20 or £30 depending on the trim level of your car. On all the other engines, annual charges can vary between £30 and £125 depending on trim, so it's certainly worth an online check of the car's registration plate before you buy to see what the damage will be.
How much should you be paying for a used Vauxhall Adam?
"Like with most cars, prices changed throughout the Adam's life, but it was never cheap. Even the entry level cat, the Jam 1.2, would've set you back around £13,500, while at the top of the range, prices rocketed to a frankly ludicrous £20,000 for the Rocks S."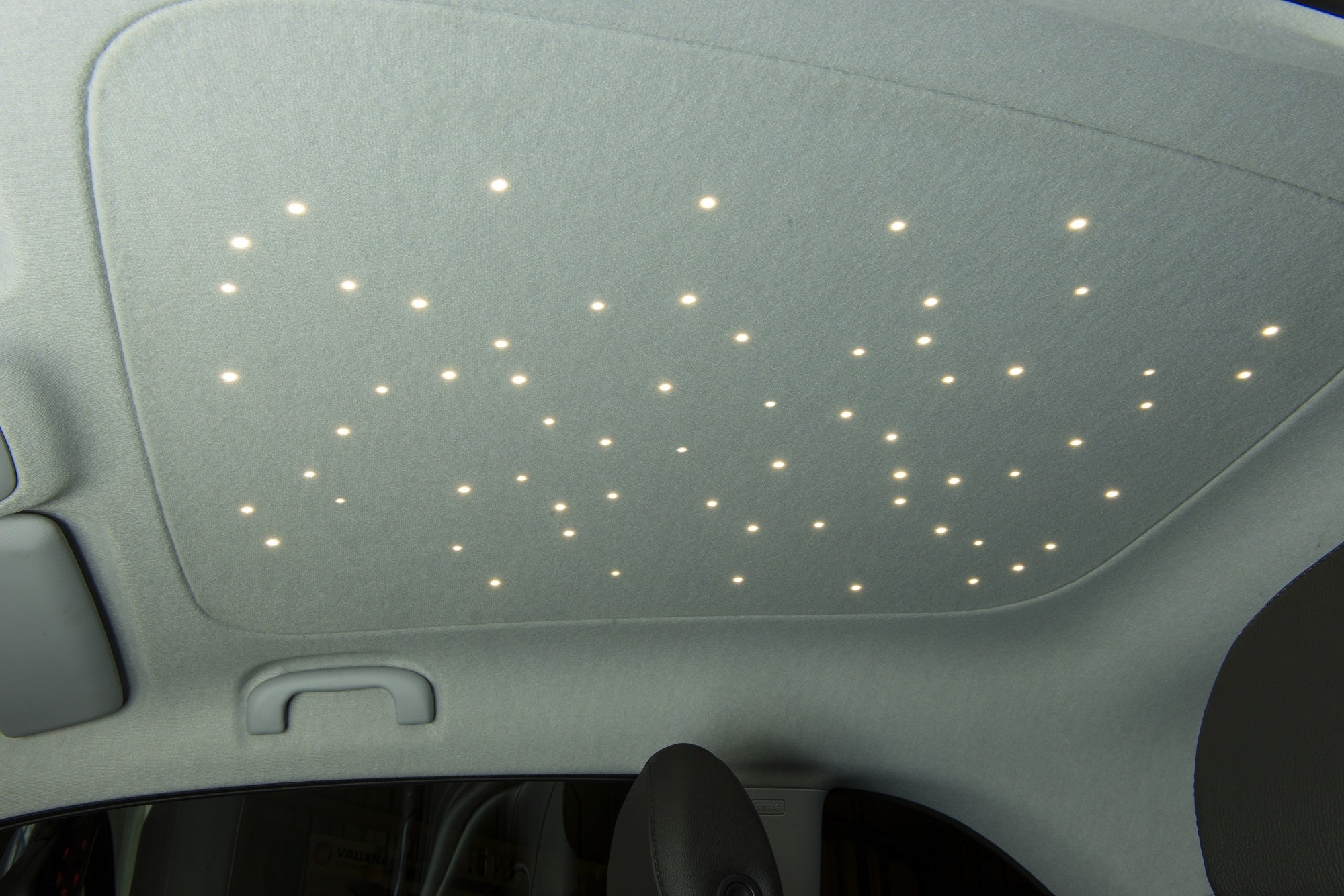 Prices for the best engine in the range - the 1.0-litre turbo - began at around £17,500 because Slam was the lowest trim with which it was available, so most buyers will probably be better off sticking with a 1.2 or 1.4 in Jam or Glam trim.
At least the car has been around long enough the prices have had plenty of time to come down. Look at our listings, and there are lots of entry-level cars for around the £5,000 mark, along with one or two older, higher-spec cars at similar money.
Trim levels and standard equipment
Prepare to be confused. Vauxhall chopped and changed the model range almost constantly throughout the Adam's life, and also regularly offered bizarrely named special editions.
What's more, because the Adam is all about customisation, there were loads of option packs and individual options for new car buyers to choose from, so on the used market, it's likely that you'll never see two cars the same. It'd take all day to namechack every one of the various trim levels offered, but we'll take you through the highlights. Three trim levels formed the backbone of the range, and these were called Jam, Glam and Slam.
Jam gave you manual air-con, alloy wheels, cruise control, electric front windows, a leather steering wheel, electric door mirrors and remote locking, while Glam added single-zone climate control, a panoramic roof and some extra bit of external chrome detailing.
Slam earned you bigger alloys, privacy glass and a contrasting roof colour, along with sports suspension. Then came the S, which had the most powerful engine, but also came with a sporty bodykit, uprated brakes and even bigger alloys.
The Rocks Air version has more 4x4-style looks with plastic wheelarch covers, chunkier bumpers and a raised ride height, and it also added a retractable fabric sunroof, while the Rocks S took the SUV styling of the Rocks and the sporty styling of the S, and lumped it all together in one strange-looking mish-mash.
There were also the Energised and Energised Blackjack models, which both came with the upgraded infotainment system we talked about earlier, and some body-coloured interior panels and some fancy paint choices, but were otherwise pretty similar to low-spec Jam cars. See? Told you it was confusing...
Ask the heycar experts:
common questions
Can I buy the Adam with an automatic gearbox?
Yes. There are fewer used automatics around than manuals, but there was a traditional self-shifting gearbox available as an option on the 1.4-litre petrol, in lieu of the manual.

What is a Vauxhall Adam?
It was Vauxhall's attempt at a premium supermini to rival the MINI, Fiat 500 and DS 3, with a high level of equipment, three-door body layout and nicer feeling interior.

Where is the Vauxhall Adam built?
In Germany, at parent company Opel's Eisenach facility. It's rebranded as a Vauxhall before being sold in the UK, but since it sells in small numbers in Europe, there is just one factory.

Does the Vauxhall Adam make a good first car?
The funky design and smart interior mean the Adam is a good car for young drivers who like to express their personality. It'll be cheap to run too, but it's also impractical and no fun to drive.

Vauxhall Adam cars for sale on heycar
5,124
Number of cars available
£6K - £13K
Price bracket of these cars
Colours available on heycar
Keep me updated by email with the latest advice, news and offers from heycar
By submitting, you agree to our
privacy policy
.