Vauxhall Astra Review

Written by
heycar editorial team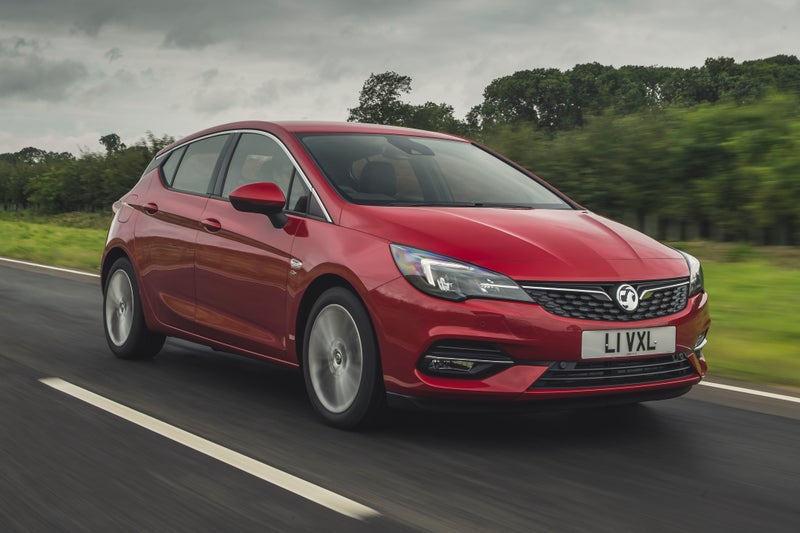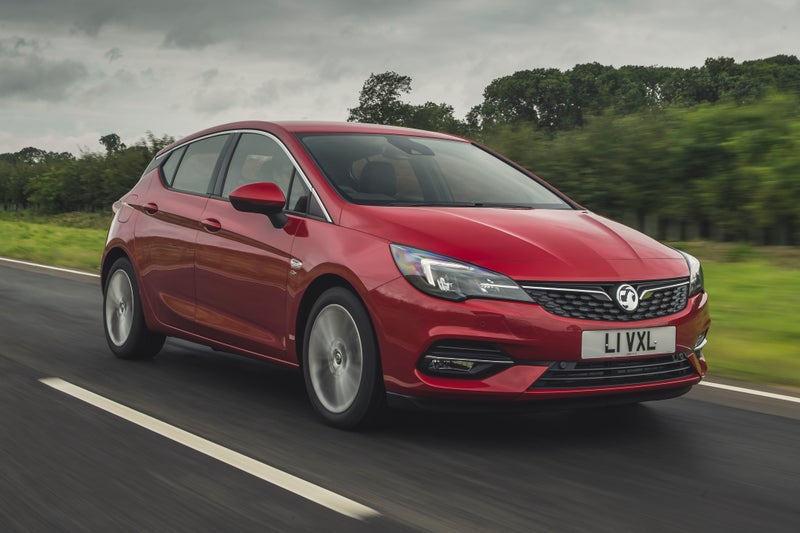 1/10

heycar rating
"Understated, capable family hatchback bargain"
Launched: 2015

Family hatch

Petrol, Diesel
Quick overview
Pros
Good all-rounder to drive
Cheap to run and reliable
Great value to buy second-hand
Cons
Dull styling
Humdrum image
Depreciates more quickly than some rivals
Overall verdict
On the inside
Driving
Cost to run
Prices and Specs
Overall verdict
"The Vauxhall Astra is a good car with a humdrum image and forgettable styling. It's much better than many give it credit for, particularly the latest versions. Use this as an opportunity to bag a bargain on the secondhand market and get an able, likeable car for thousands less than some of the alternatives."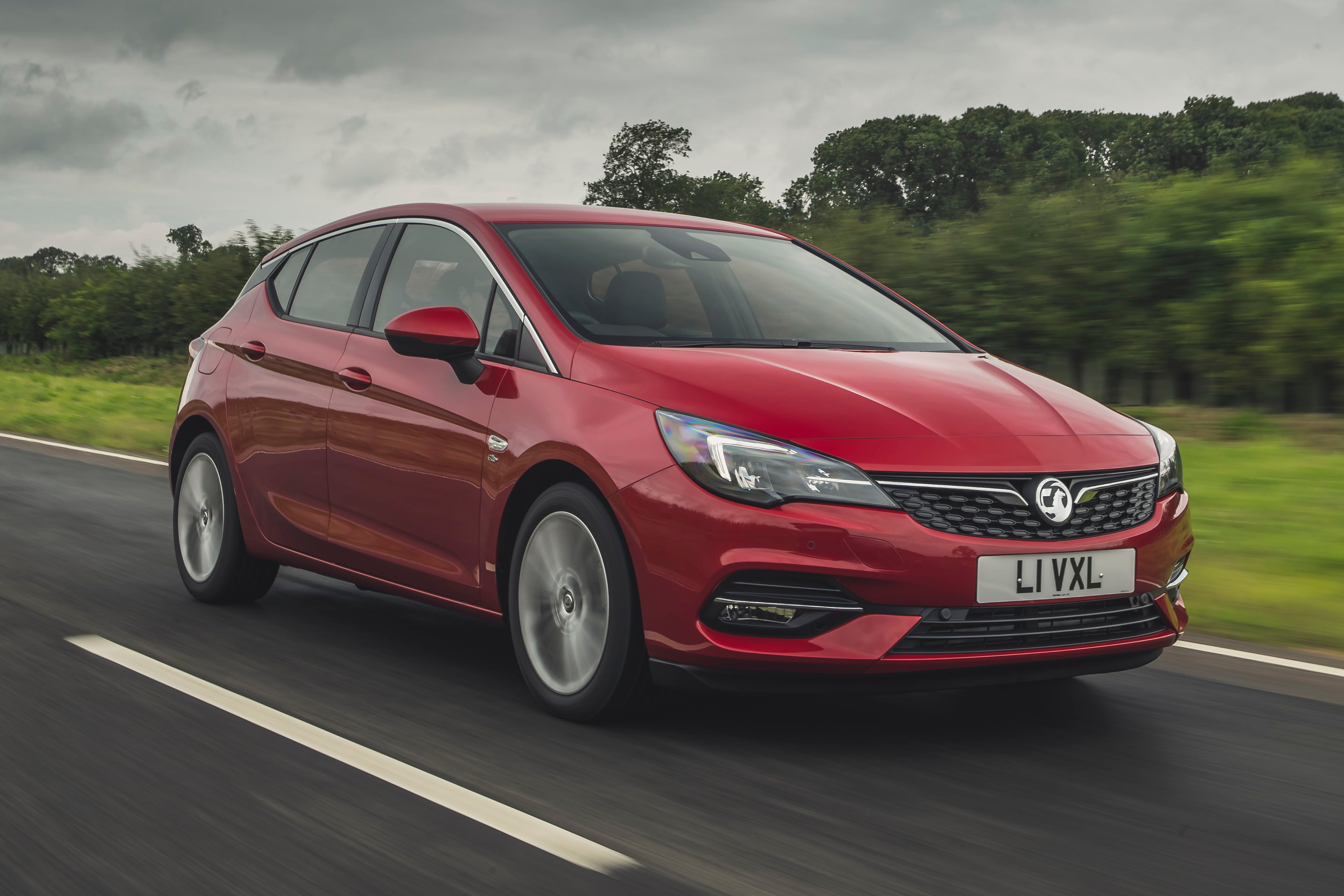 The 2015 Vauxhall Astra marked a big step on for the British brand. It may have looked reasonably similar to its predecessor, but there were huge changes beneath the surface to ensure it was a far more class-competitive proposition. Vauxhall hasn't rested on its laurels either, continuing to evolve its hatchback rival to the Volkswagen Golf and Ford Focus ever since.
In a break from the norm, Vauxhall decided to make this model smaller on the outside than its predecessor. Normally, cars grow bigger with every new generation. The new Astra reversed this trend – and some versions benefited by being up to 200kg lighter than the cars they replaced.
Vauxhall didn't cut back on interior space, though. The Astra is a roomy car with ample passenger space front and rear, plus a decent boot. It's a match for its best-selling rivals throughout – it's just a bit smarter about creating space within a smaller footprint. There is of course the Vauxhall Astra Sports Tourer if you want more carrying capacity.
We admit, the styling is forgettable. The Astra has some neat flourishes, but it's not a memorable design. The tight shoulder crease is quite smart, and the rear window treatment is neat, but it's simply not as iconic as a Volkswagen Golf, or as sporty as something like a Seat Leon. Vauxhall's dull range of colours does it no favours, either. On some cars in this sector, you can get very bold and bright metallics. Vauxhall prefers to stick with silver, grey and dark blue.
The interior is better. Indeed, it marks a big improvement over this model's predecessor, which had the most baffling and button-packed dashboard out there. It was genuinely intimidating to use, so the more straightforward and minimalist layout of this Astra was most welcome. The infotainment screen is located high up on the dashboard and the heater controls can be used without having to stare at them with a furrowed brow. That wasn't the case before.
This generation of Astra drives well, too. Indeed, it was unexpectedly good in this regard, offering a compelling blend of good handling and a smooth ride. The old car may have been decidedly humdrum, but this Astra is genuinely good to drive – even more so in revamped 2019 guise, where Vauxhall honed it yet further.
The lightweight construction makes good use of some fuel-efficient engines. Vauxhall offered a fuel-sipping 1.0-litre three-cylinder turbo engine, in direct competition to tiny turbo motors from Ford and Volkswagen. Just as in those cars, it was surprisingly effective, and more likeable than the larger 1.4-litre turbo engines, even though they are ultimately faster.
The diesel engine range was originally focused on the 1.6-litre CDTi, which produced from 110PS up to 160PS in Bi-Turbo form. For fleet car drivers, this engine is a dream come true, because it is swift, quiet and very fuel-efficient, minimising tiresome stops at the filling station (and temptation from the Ginsters shelf).
In 2019, the Astra was updated. Not that you'd know by looking at it, because visual changes were minimal (and, given its bland styling, that's a bit disappointing). Instead, the underpinnings were improved so it's even better to drive, new engines were dropped in, and an infotainment system that used tech from new owners PSA (rather than General Motors) was installed.
The Astra isn't the go-to car in the family hatchback sector. But it's a strong player nonetheless. It offers good value for money when new, and prices on the secondhand market only enhance that appeal. Let us outline just why it deserves a place on your shortlist.
Is the Vauxhall Astra right for you?
If you want to get the neighbours' curtains twitching, you'll need something like a Volkswagen Golf or Renault Megane. Chances are, they probably won't even notice you've bought a new car if you go for the Astra, such is its bland and forgettable styling. From a company that gave us pretty cars such as the latest Insignia and Corsa, this is curious.
It doesn't fall short in terms of practicality, though. Indeed, if you're tired of buying ever-larger cars to get the same amount of interior space, you might find its approach rather refreshing. You'll be able to park it more easily, and it'll be more straightforward to pop in and out of a tight garage.
Sheer value for money is another positive, both new and used. Vauxhall is not a premium brand, so it makes up for this with a lot of equipment on new models. And the popularity of the Astra means there are plenty on the used market, which keeps prices competitive. You'll get a lot of car for your money with an Astra.
What's the best Vauxhall Astra model/engine to choose?
We've driven lots of diesel-engined Astras and really rate them. The earlier 1.6-litre CDTi engine is competitive, and the more recent 1.5-litre Turbo D is better still. All diesels return excellent fuel economy figures and they're generally refined, responsive engines.
The little 1.0-litre turbo petrol engine was perhaps a bit small for the Astra – Vauxhall didn't enjoy the same magic of engine design as Ford and Volkswagen. But the more recent 1.2-litre turbo is very good, as are the earlier 1.4-litre Ecotec engines.
Because of its popularity amongst company car fleets, there are several Astras that combine sensible exterior styling with decent interior equipment. Our favourite is SRi grade, which blends slightly sportier looks and equipment with still-decent value for money. It makes models such as the fancy Elite versions seem rather overpriced.
What other cars are similar to the Vauxhall Astra?
Although the Vauxhall Astra doesn't sell in the numbers it once did, it's still a popular car – and so too are those other family hatch favourites, the Volkswagen Golf and Ford Focus. Away from these mainstays, the array of options is enormous: Peugeot 308, Renault Megane, SEAT Leon, Toyota Auris, Hyundai i30, Kia Ceed, Mazda 3… even brands such as Nissan attempted to get in on the family hatchback act with the dreary Pulsar – a car long since forgotten.
Premium family hatchbacks also sell well in the UK. Lots of people, it seems, would rather have a basic Mercedes A-Class, Audi A3 or BMW 1 Series than a more well-stocked Vauxhall Astra.
Comfort and design
"The Vauxhall Astra's interior is a smart, well-designed place to be. It didn't rewrite the rulebook when new, but it didn't need to: it simply needed to be nicer than the old one, which it achieved with ease. The design is modern and easy to operate, with a well-located infotainment screen positioned high up on the centre console, and layered controls below: one strip for audio, below that for climate control, and the final layer for lesser-used controls."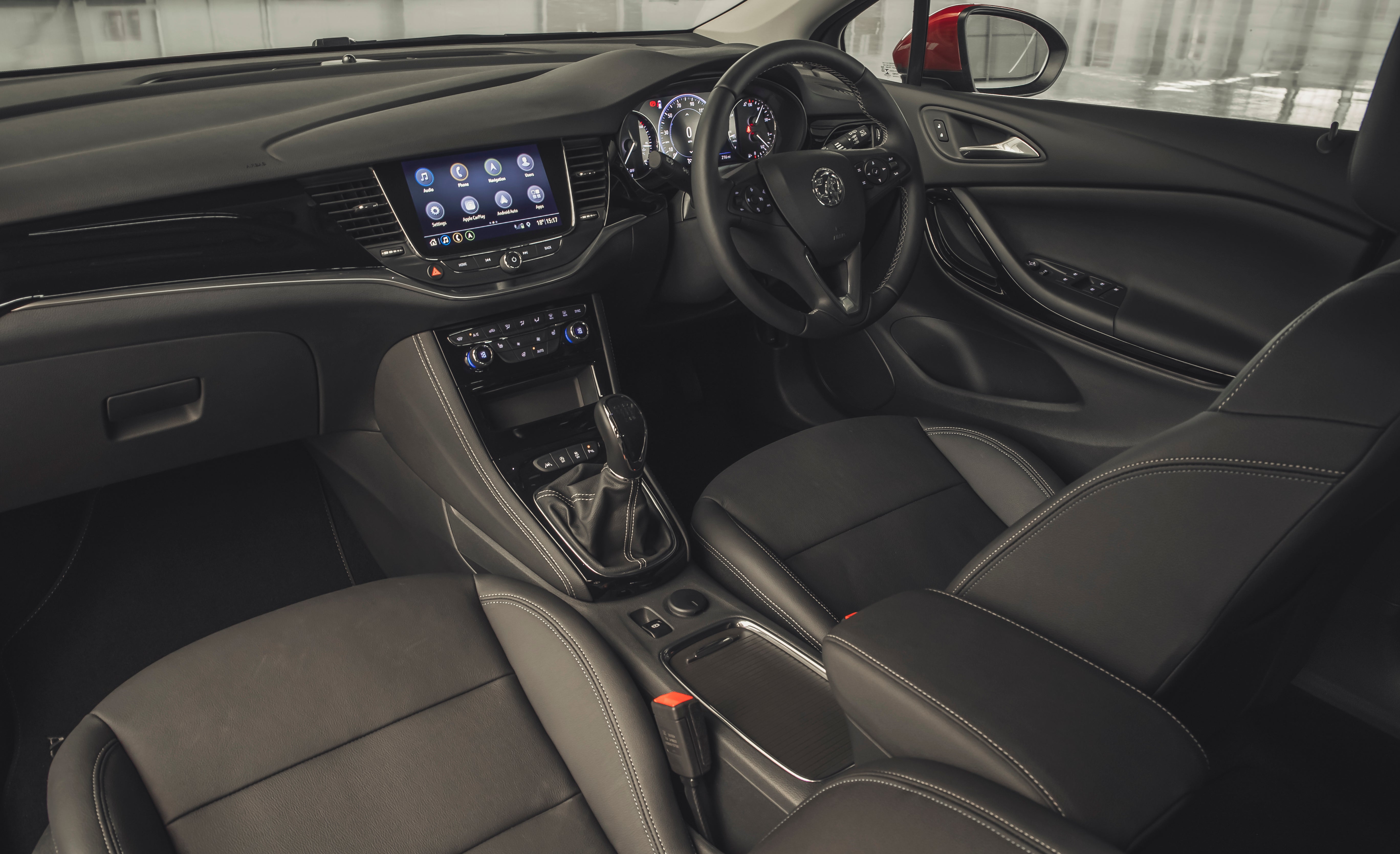 The instruments are very clear and we like the colour screen between the dials, which is controlled by buttons on the steering wheel. Even here, while there are plenty of toggles and rotary controllers, it's all quite logical, and well-segmented in terms of functions.
The Astra has a good driving position, with a natural relationship between the pedals, steering wheel and seat. There's a decent range of adjustment and, in the Vauxhall tradition, the seats are excellent – particularly the sportier chairs in SRi models.
Upper-grade facelifted models have a smart digital instrument panel, which is packed with even more information, including a bold road sign display. It's clever and useful – and you can configure some elements of it to suit your preference.
What really works in the Astra's favour is just how user-friendly the interior design is. When you consider how fiddly and overwhelming the predecessor to this car was, that's a real tick in its favour – particularly as some of its rivals have become ever-more complex.
Quality and finish
The Astra isn't a showy car, but it is a nicely built one, given its mainstream origins. The dashboard top has a soft, shine-free surface, and while plastics further down lack much in the way of soft-touch luxury, they generally feel robust and built to last. As you move up the Astra range, you can get some parts of the dashboard covered in stitched material, while the piano black finish that inlays the facia is very rich and BMW-like.
It also looks nice at night, with a soft red glow from the buttons and ambient lighting on some versions. The dials are clear to read and impart a premium, classy feel.
You won't confuse it for something like an Audi or BMW, and the Astra also lacks that last touch of upmarket refinement that so characterises the Volkswagen Golf. But it is a nicely finished car, one that's well put together and feels like it will stay that way for a long time to come.
Infotainment
All Astra have at least a 7.0-inch touchscreen in the centre of the dashboard. Not all cars have sat-nav, so its basic functionality is limited, but that does mean no Astra looks particularly lacking in terms of infotainment. The IntelliLux audio provided USB connectivity, Bluetooth streaming and a more basic aux-in socket.
Models with Navi 900 sat-nav feature an enlarged 8.0-inch touchscreen, and some cars also came with the Vauxhall OnStar 'online concierge' service. This has since been phased out in the UK when Vauxhall's parent company, America's General Motors, sold the company to PSA of France.
Facelifted 2019 Astras have entirely new multimedia systems using more modern technology. Most models are fitted with an upscale Multimedia Navi Pro system, with 8.0-inch touchscreen and voice control. All systems have Apple CarPlay and Android Auto connectivity (even earlier 2015 Astras had it), while range-topping models add wireless smartphone technology.
On all models, we like how responsive the touchscreen is. The 'black panel' glass cover it's located beneath has a premium appearance, too.
Space and practicality
The Astra has a sound driving position with well-positioned pedals and plenty of adjustment for the seats and steering wheel. It feels like a larger car from behind the wheel and is extremely comfortable even over long distances. It may be a little smaller than its direct rivals, but it doesn't feel particularly squeezed from behind the wheel.
Rear-seat space is similarly impressive. Vauxhall has worked hard to create a very practical rear seat, with maximum use of space through neat touches like cut-away seat backrests and well-shaped door panels. There's a good amount of space for feet beneath the front seats, and it's only in terms of headroom that some may find it a little tight. Smaller children might also find it a bit hard to see out of, due to the rising window line, although a booster seat will easily sort this – and Isofix is fitted to both outer rear seats as standard.
With the seats up, the boot measures 370 litres, just a few litres shy of a Volkswagen Golf and appreciably bigger than a Ford Focus. It's a particularly well-shaped load bay, with very square and flat sides, making it easy to make full use of the space. The boot is deep, although this does mean the load lip is a little high, so you might find it awkward taking heavy loads in and out.
There's no adjustable boot floor, but the rings mounted into it are quite helpful, going some way to stopping loads sliding about in there. The Astra has useful tie-down hooks fitted either side of the boot walls as well. The rear seats have a standard split-fold function, opening up 1,210 litres of space with them down.
Where the Astra could be improved is in terms of cabin stowage space. The door bins are only so-so and there's not actually much useful space elsewhere. For years, the Astra had a completely pointless panel in the dashboard, which was a waste of prime real estate. This was later turned into a small cubby on facelifted versions – but it's not big enough to be remotely useful, sadly. You'll be chucking your smartphone into the centre console instead.
Handling and ride quality
"Against expectations, the Vauxhall Astra is an able and satisfying car to drive. Hopes weren't high in 2015, as the previous version was unexceptional, but the wide-ranging talents of this version really impressed, even against the high standards of talented rivals such as the Ford Focus."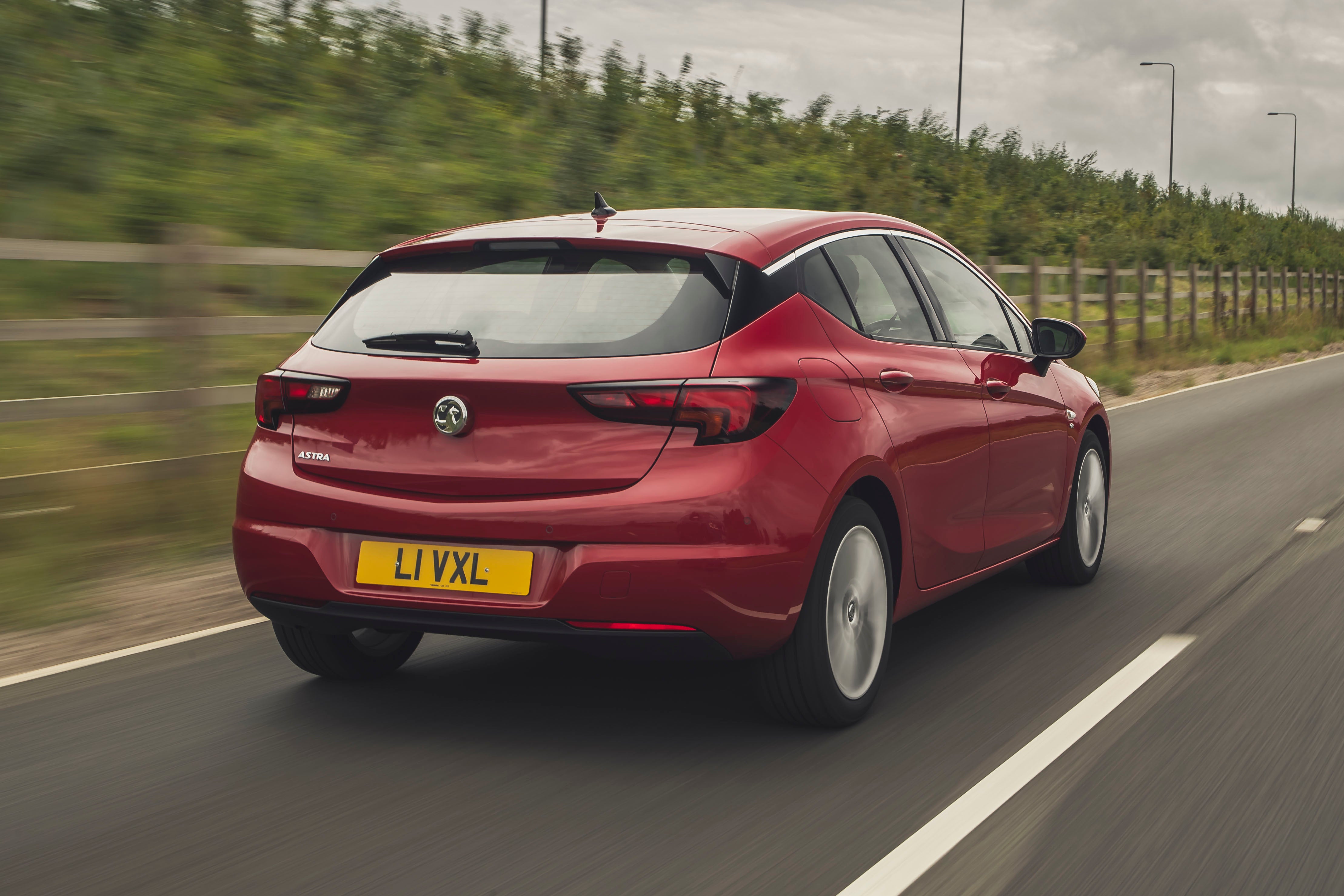 It's a car that feels very natural and intuitive. The steering is reassuring, with a decent amount of weight yet not overly leaden, and the handling seems to flow very nicely. The Astra seems hunkered down, in contrast to some upright-feeling rivals, which adds to the driver's sense of satisfaction.
It may not have the most sophisticated type of multi-link rear suspension, but the set-up is still robust, and eager drivers will find themselves leaning on the Astra as hard as they wish through bends, safe in the knowledge there will be plenty of grip and no nasty surprises if the limits are reached. Even the electronic stability control is well engineered to keep drivers safe without being overly intrusive.
Ride quality is pretty good. It's a touch on the taut side in town, particularly on models with larger alloy wheels, but it never becomes harsh and always seems to isolate the worst of bumps from passengers. At higher speeds, it is excellent, delivering an extremely relaxing motorway ride that is soothing and flawlessly absorbent. The Astra is stable, compliant and safe – a really good car to cover long distances in comfort.
Chuck in those fine seats and the long-legged diesel engines, and it's easy to see why the Astra is so highly regarded among those whose jobs involve lots of driving.
Engines and gearboxes
If there's one thing the Astra has for decades been famed for, it's excellent engines. Astras of the 1980s punched well above their weight, and while others have caught up, today's model still offers a strong line-up of motors. At launch, these comprised a 105PS 1.0-litre turbo that's more eager than you might expect, plus the core 1.4-litre Ecotec turbo with 125PS or 150PS. We particularly like the 150PS version, even preferring it to the 200PS 1.6-litre, which doesn't seem to deliver all that much extra.
The diesel range focused on the 1.6-litre CDTi, which you'll find in all power outputs from 110PS to 160PS (badged Bi-Turbo: yes, it has two turbochargers). This is the best engine if you're planning to use your Astra to cover high miles at low effort on the motorway.
Following the facelift, an all-new range of engines was introduced. There's a sweet 1.2-litre three-cylinder turbo (110PS, 130PS or 145PS), which we really like – and has nothing to do with the 1.2-litre three-cylinder engines offered in new owner PSA's Peugeot and Citroen models. There also another three-cylinder turbo of 1.4-litre capacity, paired solely with a CVT automatic gearbox.
Diesel engines are good, too: the 1.5-litre turbodiesel four-cylinder is available with 105PS or 122PS. Naturally, we'd take the latter, preferably with the six-speed manual gearbox rather than the rather indecisive nine-speed automatic also available.
Refinement and noise levels
Low noise levels are a feature of the Vauxhall Astra. Even the earlier cars have well-isolated suspension, which keeps road noise, bumps and thumps at bay. The engines are not too harsh, and they all settle down really well at speed, helped by tall gearing that keeps engine revs low. Wind noise is not excessive either.
The facelifted cars are even better. Vauxhall undertook an extensive wind tunnel development programme, which saw the car's Cd (aerodynamic drag factor) drop from 0.29 to just 0.26 – one of the best in its class. This not only made the Astra more slippery through the air (good for fuel economy), it also further reduced wind rustle and whistle. As the car passes more smoothly through the air, there's less opportunity for the wind to hang around and bounce against the door mirrors and glass, causing disturbance.
Small details such as acoustic windscreens help here as well – and, in top-spec Astras, you can make the most of it with fancy Bose premium sound systems.
Safety equipment
In 2015, the Astra scored a five-star Euro NCAP safety rating, with a solid set of all-round scores. Adult occupant protection was rated at 86%, with 84% for child occupant protection, 83% for pedestrian safety and 75% for available safety assist features.
Front and side airbags are standard, as are seatbelt pretensioners and load limiters front and rear, while side head airbags extend from front to rear. It's a pity the side chest airbag only covers front-seat occupants though, and neither person in the front of an Astra benefits from a knee airbag.
Something that's rare in this sector is Vauxhall's inclusion of a standard Isofix child car seat mount on the front passenger seat, backing up the rear two, and it has a standard front passenger airbag cut-off switch. All five seats have a seatbelt reminder and stability control is optional, with autonomous emergency braking an option.
The Astra's impressive pedestrian safety score was achieved despite the lack of an active (pop-up) bonnet, while a lane-keep assist system is available, but only as an option. Facelifted 2019-on cars benefit from an improved digital front camera, for enhanced autonomous emergency braking, and there's an e-call function that automatically calls the emergency services if it detects an accident.
A small everyday safety feature in facelifted Astras is the option of a heated windscreen, to quickly give a crystal-clear view out on winter mornings.
MPG and fuel costs
"Impressive fuel economy characterises every latest-generation Astra. The early cars have higher figures, as they were measured to the more lenient NEDC standard. "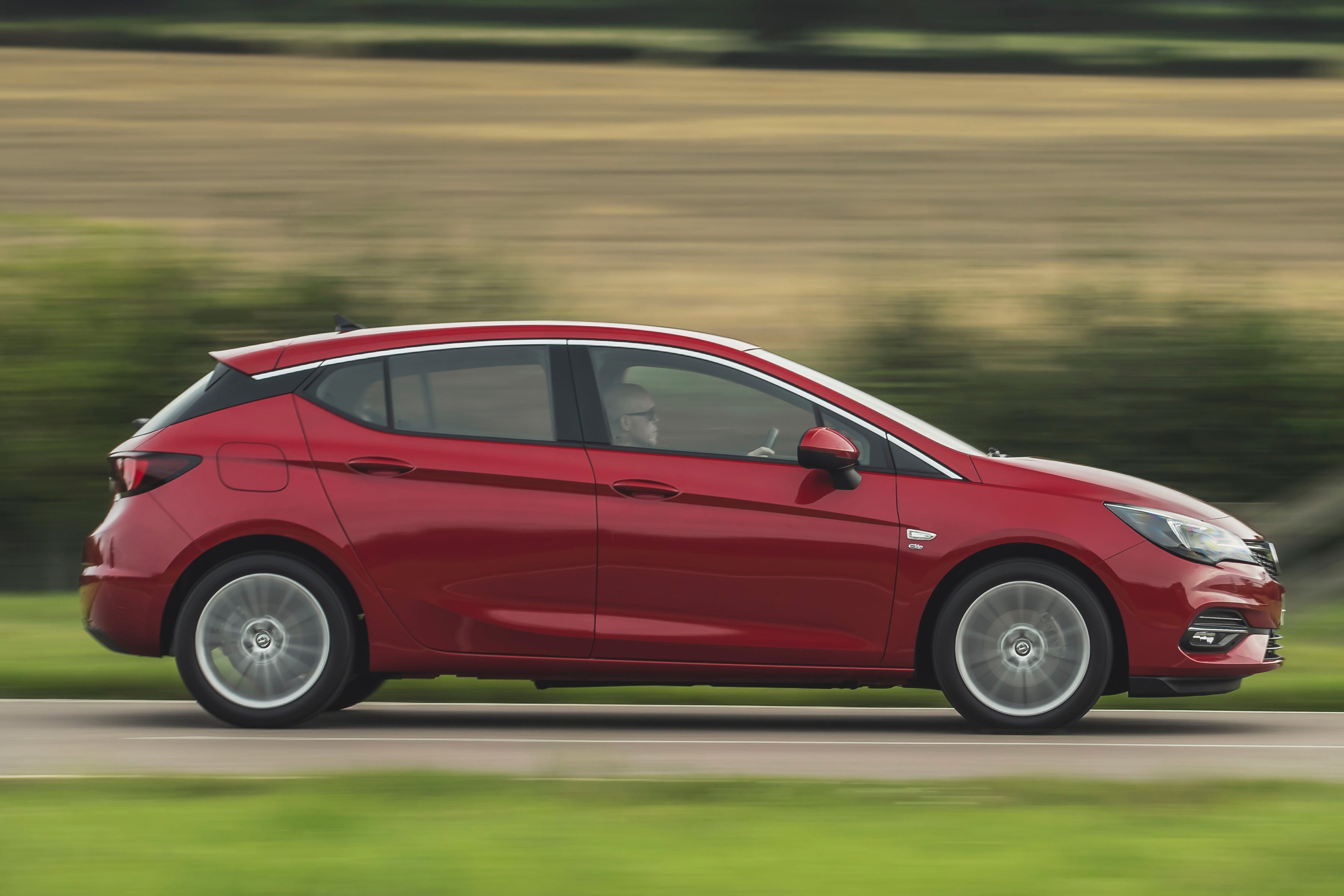 The 1.0-litre turbo could return up to 64mpg, while the 1.4-litre turbo generally did over 50mpg. Even the 1.6-litre turbo managed mid-40s. Diesels could average up to 86mpg, with the best-sellers returning high-60s. You won't see this during daily driving, but the figures nevertheless show how fuel-efficient the 2015 Astra was compared to its peers.

By 2019, the stricter new WLTP test standard was in force. Even so, up to 54mpg from the 1.2-litre turbo petrol was strong as a more realistic, real-world average. Diesel engines were rated from 60-64mpg, which seems outstanding even by the high (and unrealistic) figures of the older diesels. Whichever Astra you choose, there's a fair chance it will keep your fuel costs in check.
Insurance groups and costs
The Astra is a cost-effective car in terms of insurance. The cheapest models start from group 11 (out of 50), with 1.4-litre turbo versions from group 14 (expect a two-group jump between 125PS and 150PS versions). The 1.6-litre CDTi turbodiesel is a group 13 car, with the 160PS BiTurbo in group 18.
A 1.5-litre Turbo D in 122PS SRi guise looks affordable at group 17, matching the 145PS 1.2-ltire turbo petrol. Unsurprisingly, the most expensive Astra to insure is the 1.6-litre turbo with 200PS, although even this isn't excessive, at group 20.
VED car tax
The low CO2 emissions of the 2015 Astra have real benefits in terms of VED (road tax). Even some 1.0-litre petrol versions benefit from free tax, along with most of the 110PS and 136PS 1.6-litre diesels, while you'll pay only £30 for a 1.4 turbo.
Things changed for the latest cars, which are subject to the new 2017-on VED regime. Saying that, no Astra is liable for the expensive (£40,000+) tax premium, so they all cost a flat-rate £150 a year. Free would be better still, of course, but at least there will be no nasty surprises.
How much should you pay for a used Vauxhall Astra?
"The cheapest current-shape Astra we've seen starts from just under £7000. It will probably be a petrol 1.4-litre, with above average miles on the clock, but such cars are far from an exception, given the Astra's popularity amongst company car fleets."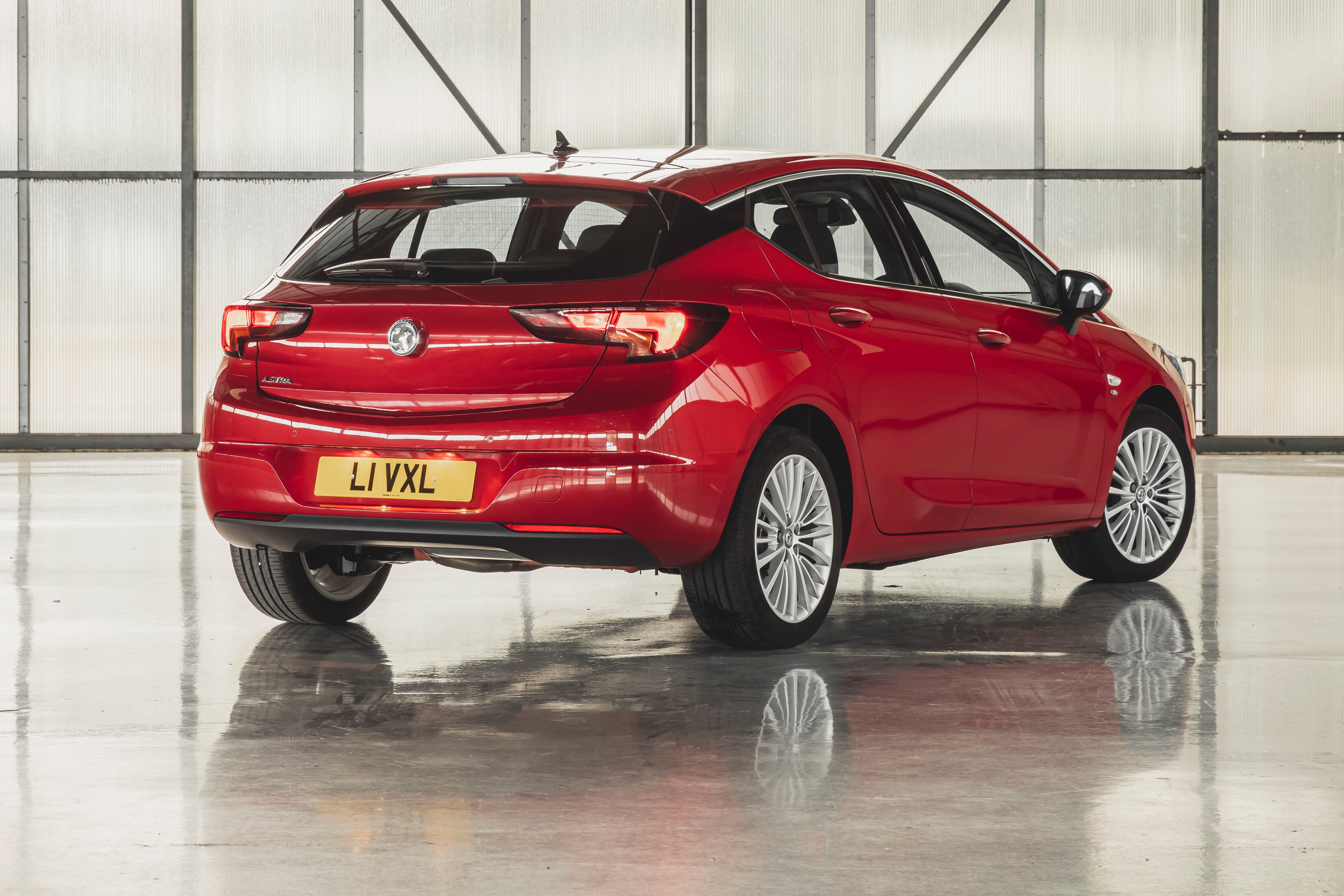 Provided it's been well serviced, there should be little to fear, and it's a great way to pick up a bargain. Facelifted models currently start from around £15,000 – that's quite a saving over new, given how even the earliest are little more than a year old. Mileages tend to be low and there's a reasonable chance you'll find a pre-registered car with only delivery mileage on the clock – and for a massive saving versus a brand new one.
Trim levels and standard equipment
Astra trim levels have changed a little over the years. At launch, Design was the opening grade, with 16-inch alloys, LED running lights, air-con, cruise control and all-round electric windows.
Tech Line included a larger touchscreen with sat-nav, plus a nice leather steering wheel. Energy boosted the wheels to 17 inches and added heated front seats and a heated steering wheel, while SRi gave sportier looks and a comprehensive safety pack including front-collision alert and lane-keep assist. We particularly like its sports seats and steering wheel.
Elite is the posh Astra, with ergonomic leather seats, climate control, folding door mirrors and even heated seats in the rear.
With the facelift, the line-up was renamed SE, Business Edition Nav, SRi, Elite Nav and Ultimate. Equipment levels were broadly similar, though – in short, every current-shape Astra is a pretty well-equipped car.
Vauxhall Astra cars for sale on heycar
550
Number of cars available
£7K - £36K
Price bracket of these cars
Colours available on heycar
Keep me updated by email with the latest advice, news and offers from heycar
By submitting, you agree to our
privacy policy
.