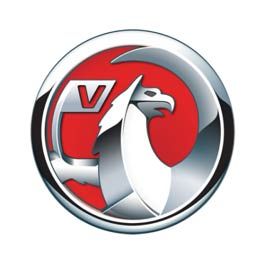 Vauxhall Combo Life Review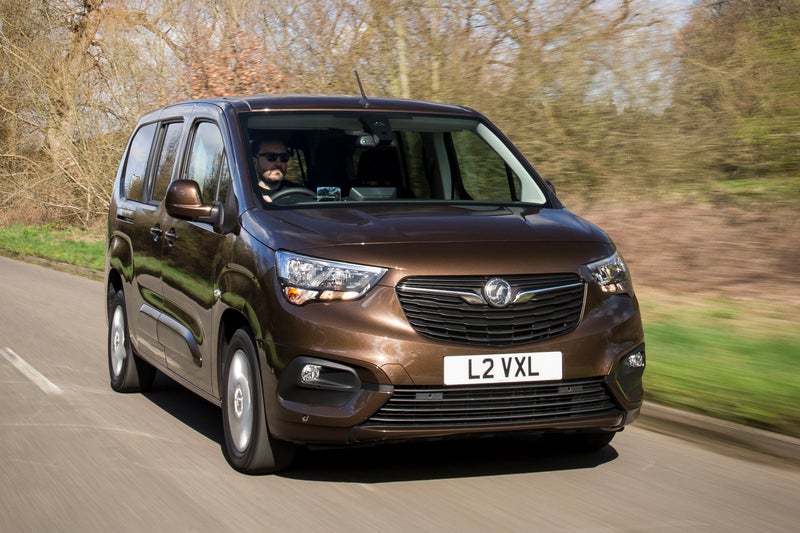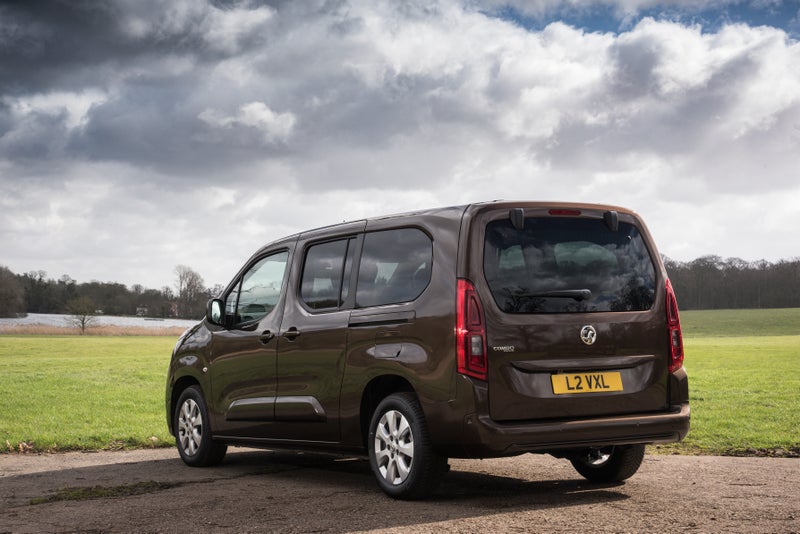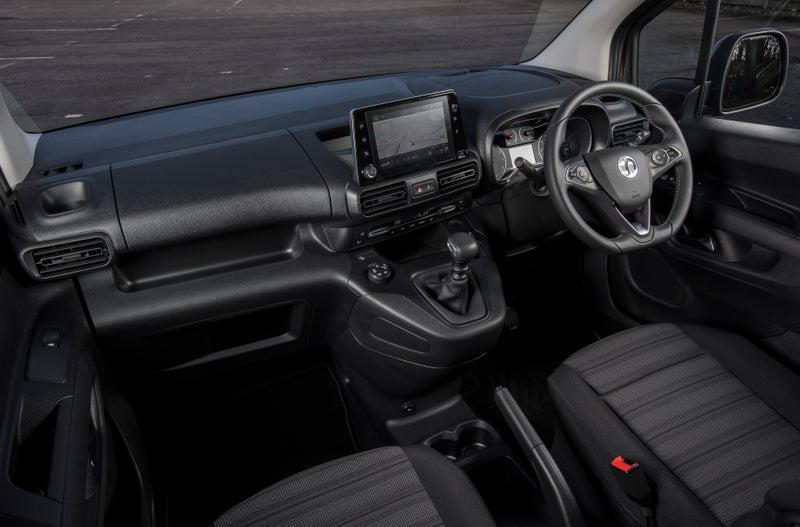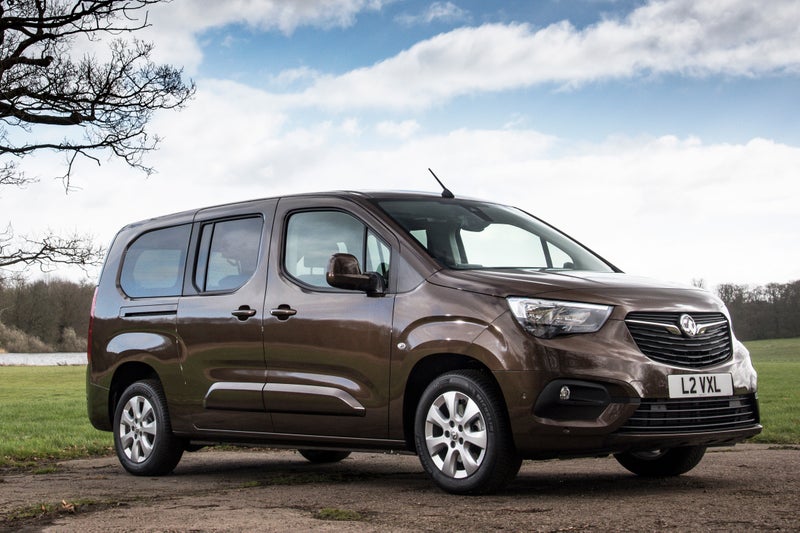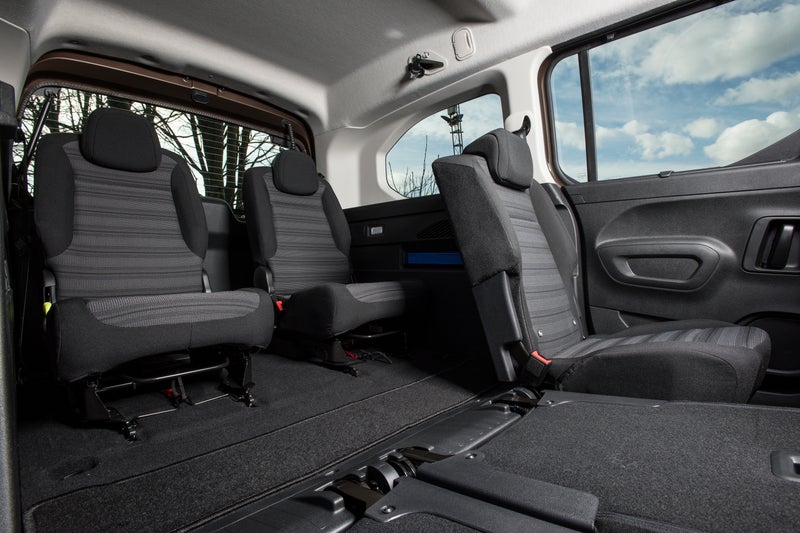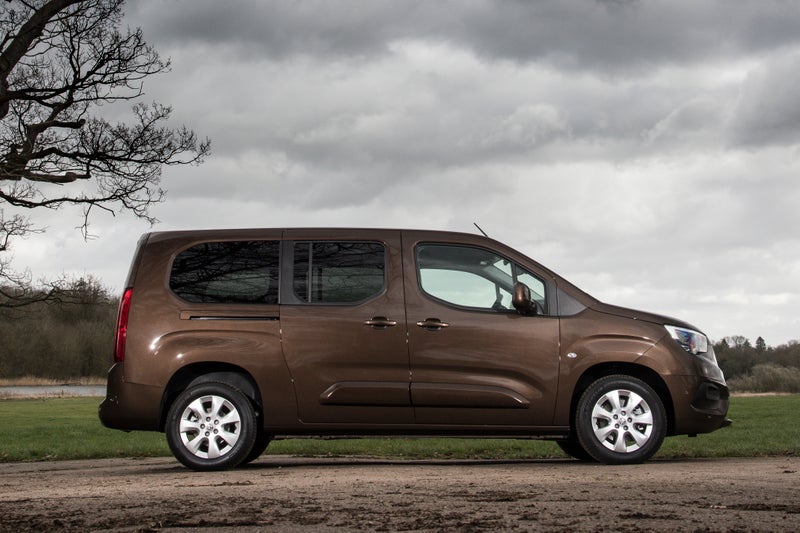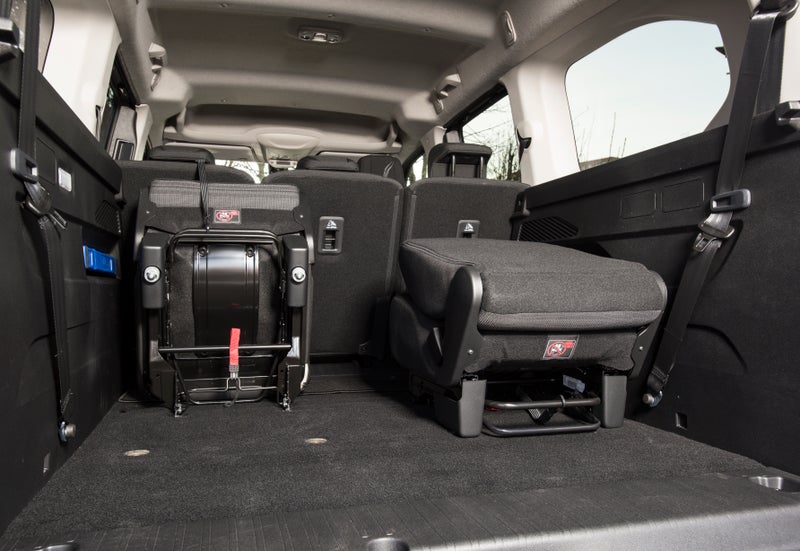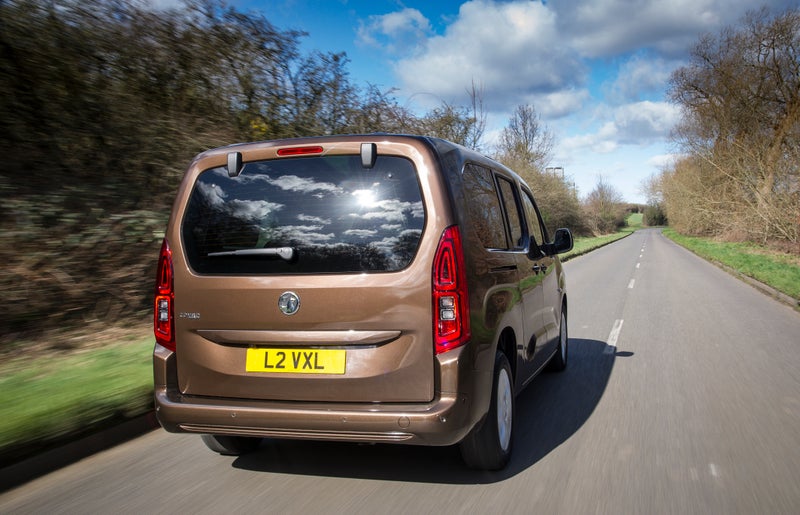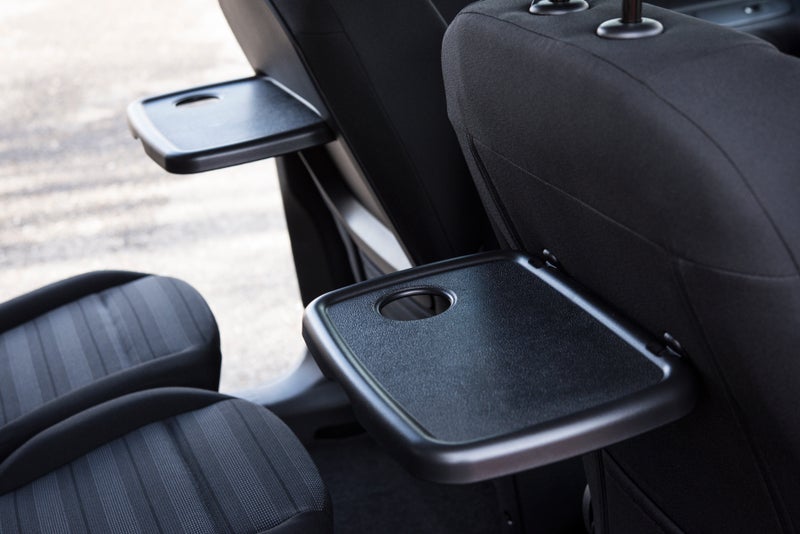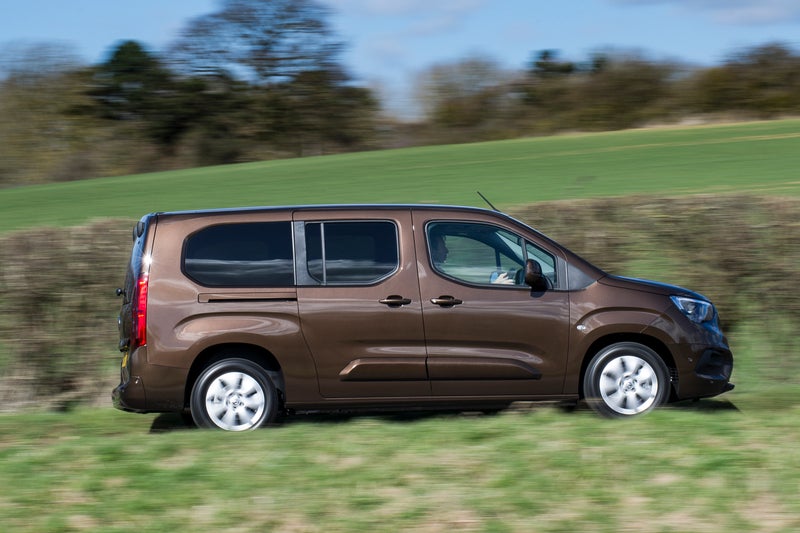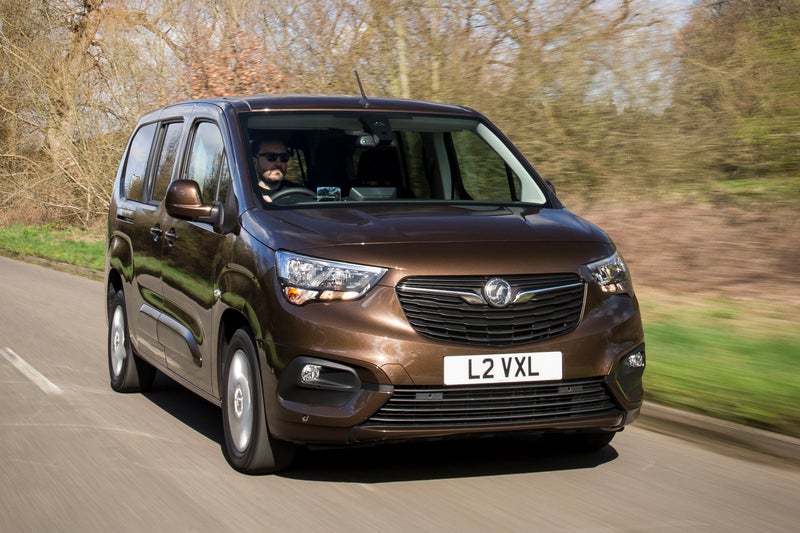 1/10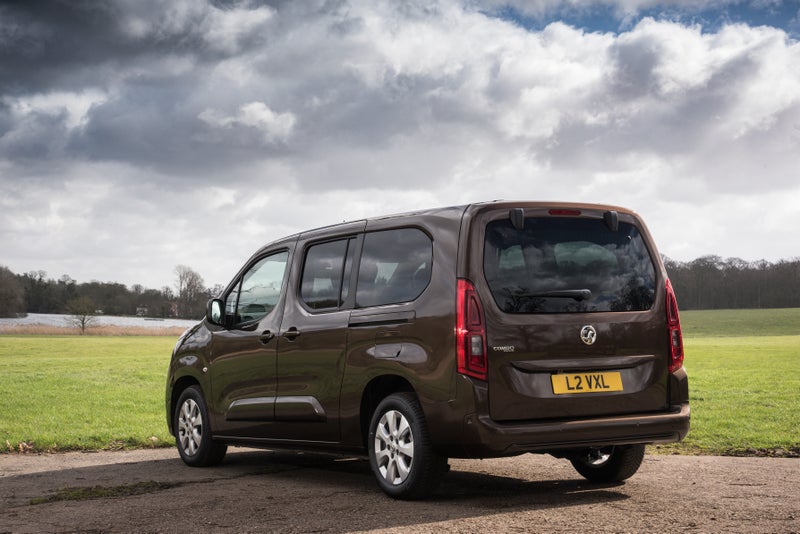 2/10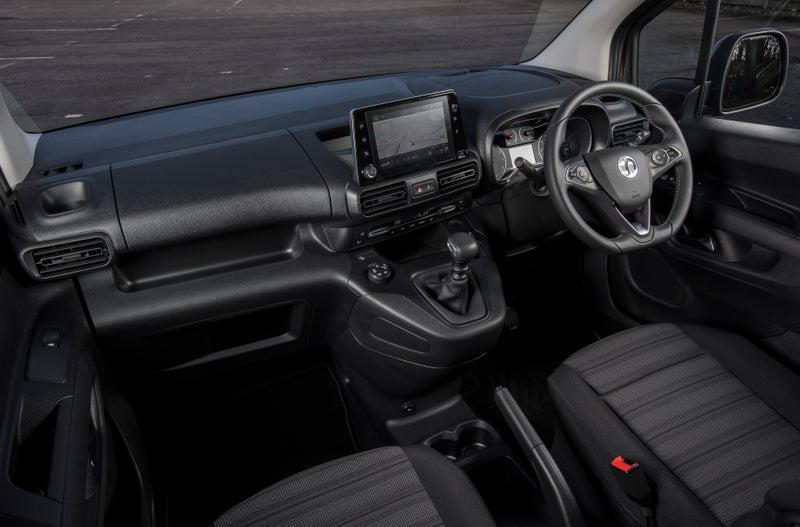 3/10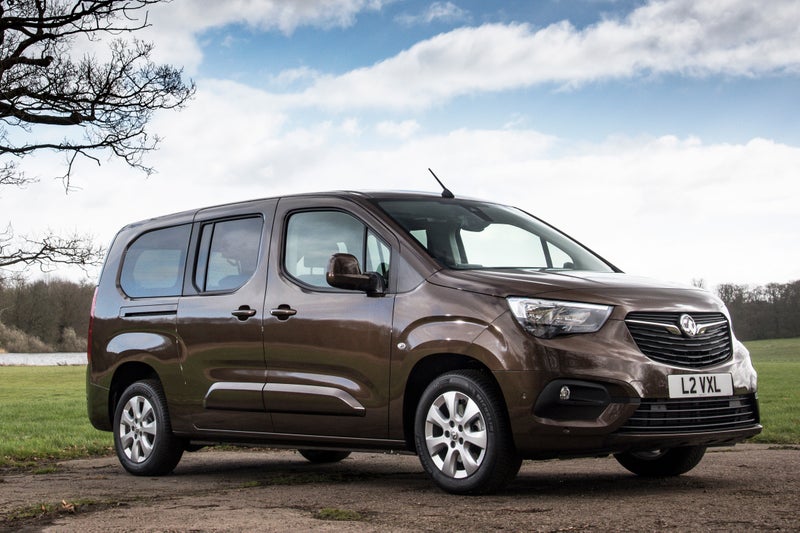 4/10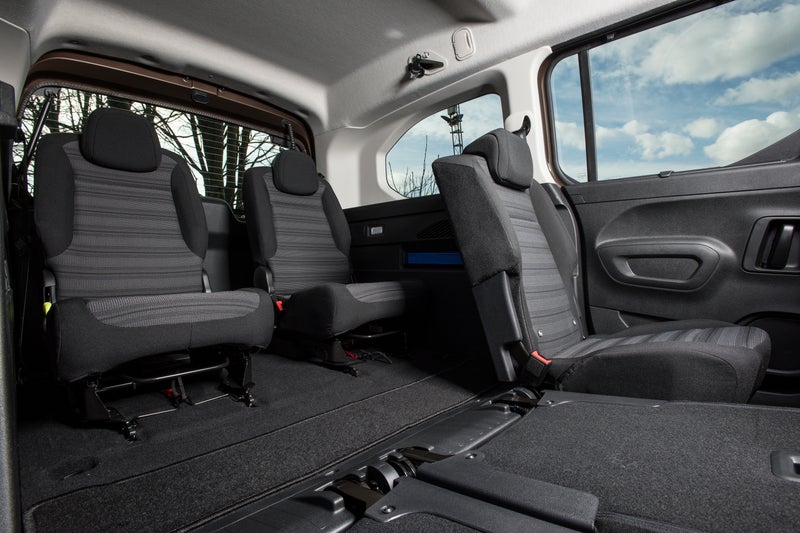 5/10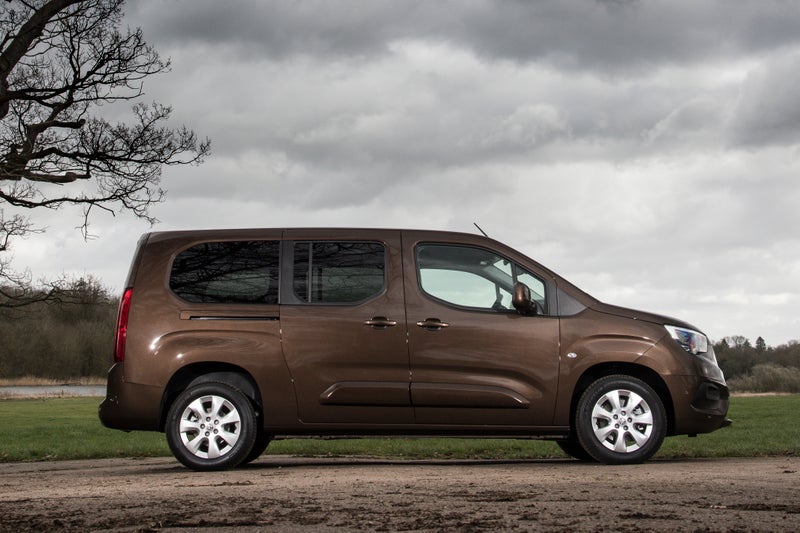 6/10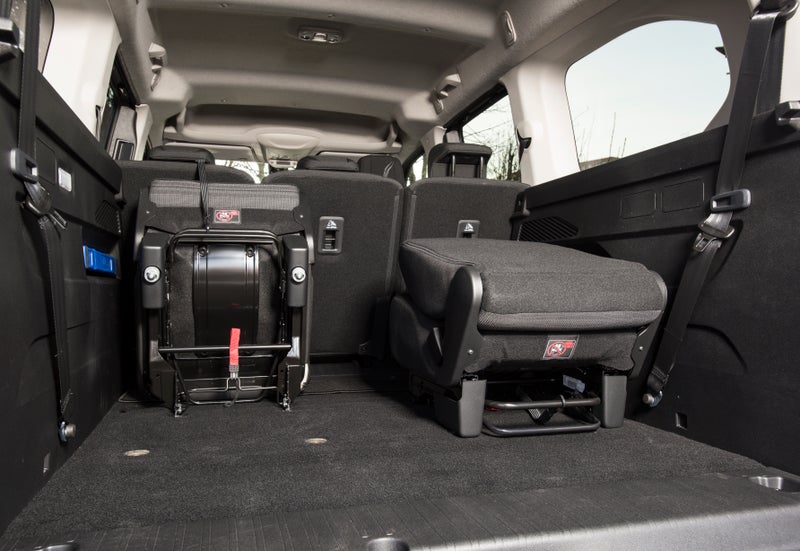 7/10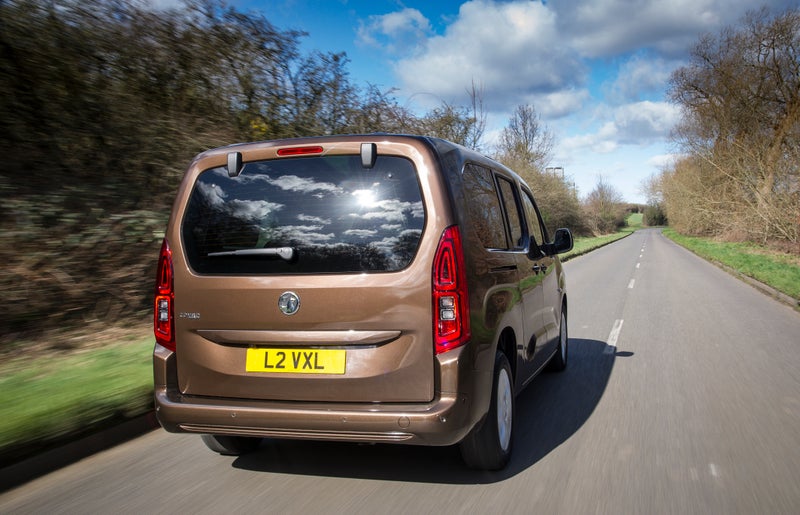 8/10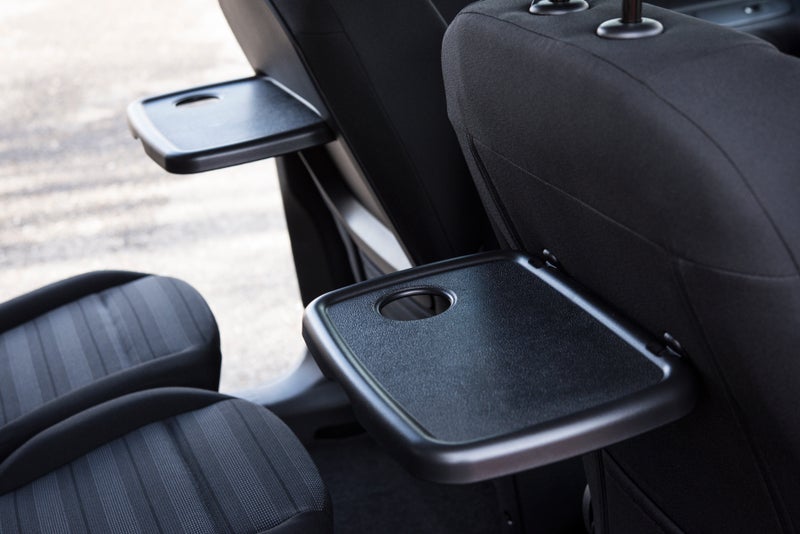 9/10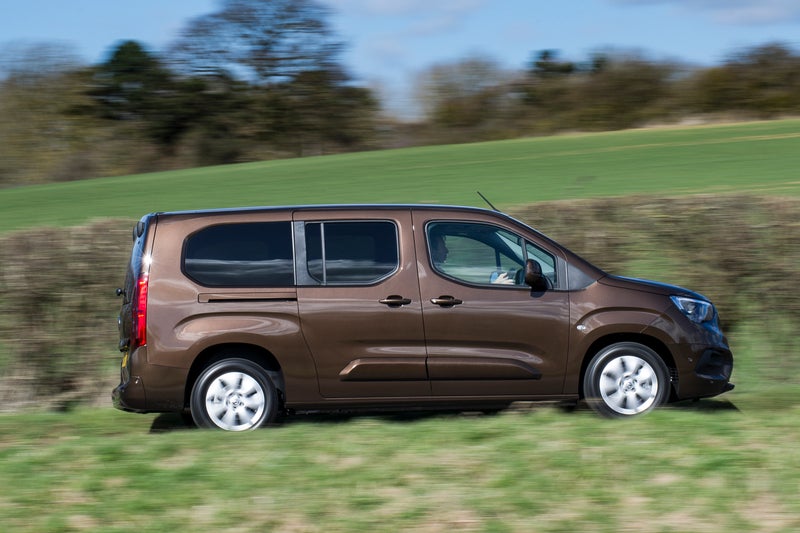 10/10
Launched in 2018

MPV

Petrol, Diesel
Launch year

2018

Body type

MPV

Fuel type

Petrol, Diesel


Best bits
Practical and useable
Comfortable and easy to drive
Generous levels of standard equipment
Not so great
Not as stylish as the Citroen Berlingo
Five-speed gearbox can make the engine noisy on the motorway
Harsh van-like interior plastics
Read by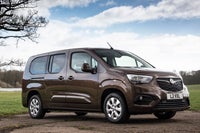 Overall verdict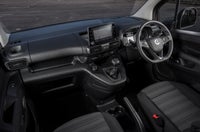 On the inside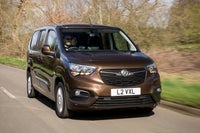 Driving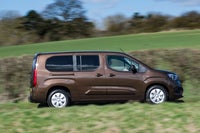 How much does it cost to run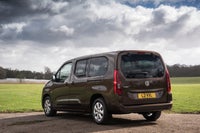 Prices, versions and specification
Overall verdict
"If you're in the market for a family car that's spacious, practical, can seat three kids across the back and starts at under £25,000, the Vauxhall Combo Life is it. "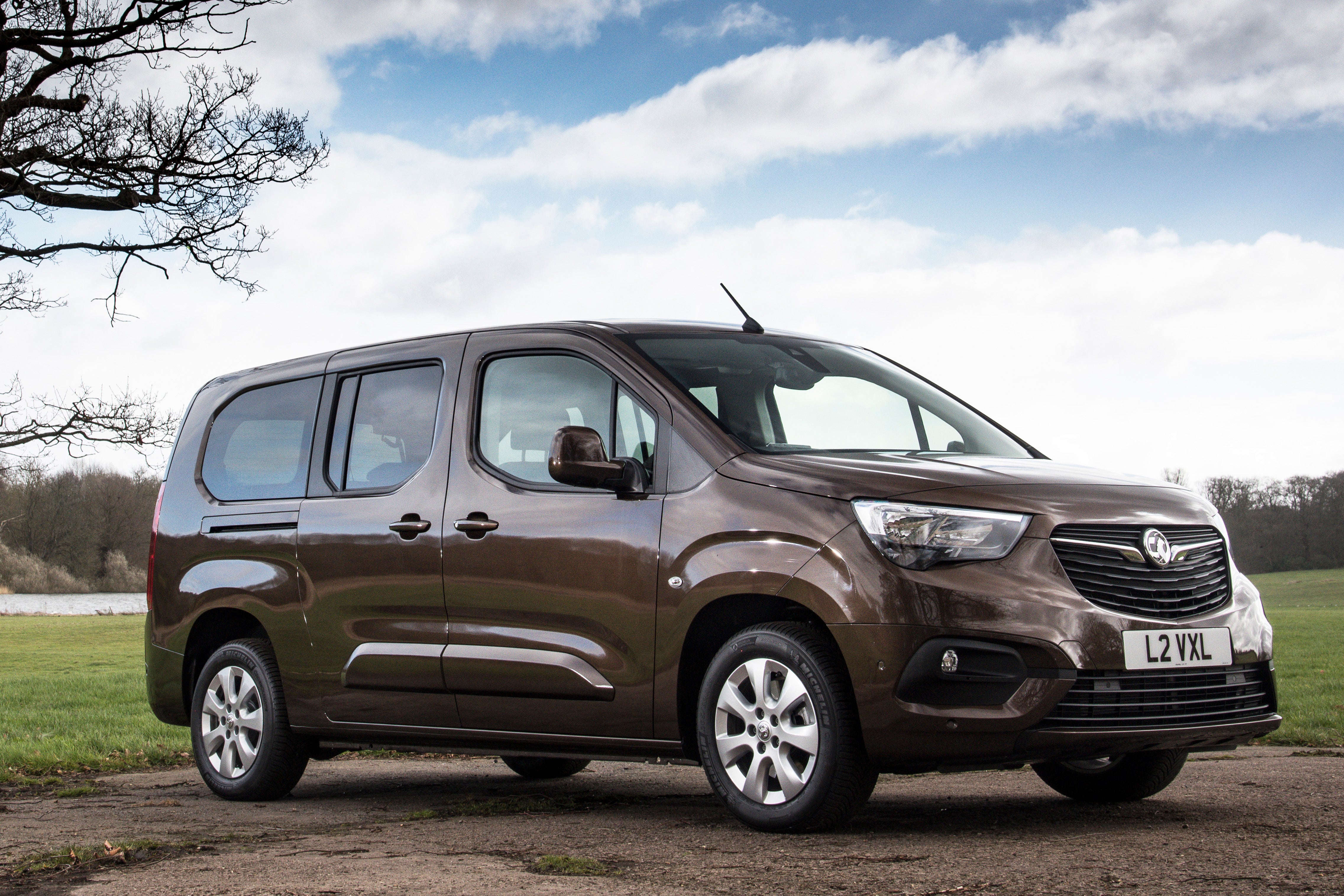 Based on the impressive Citroen Berlingo MPV and Peugeot Rifter, the Combo Life is one of the most usable and likeable family cars. All are generously equipped as standard and feature a pair of side sliding rear doors.
Two versions are available: the 4.4 metre standard model, or the longer 4.7 metre XL. Both offer a whopping amount of boot space, even with the seats up: 600 and 850 litres, respectively, from glass to seat.
The Combo Life can be specified with five or seven-seats. With the seats down, there's 2126 litres of storage available with a 2700mm load length. The XL boasts 2693 and 3050mm. That should make short work of the tip run, while your friends will have to form an orderly queue if they want to borrow it to go to Ikea.
The feather in the Combo Life's box-like cap is found in the ride comfort. The suspension is soft and irons out the harshest of speed humps and potholes with ease.
Admittedly, it isn't the sharpest tool in the box when it comes to handling. Yes it's based on the Vauxhall Combo van but most Combo Life buyers won't care. The handling is soft, predictable and comfortable. The boxlike shape is perfect for ferrying the family around and there are some great deals for the Combo Life on the second-hand market.
If you want a practical car that's well-made, easy to drive and good value, the Vauxhall Combo Life is the one for you.
Comfort and design
"Despite its low-rent appearance, the cabin of the Combo Life is extremely comfortable and spacious. "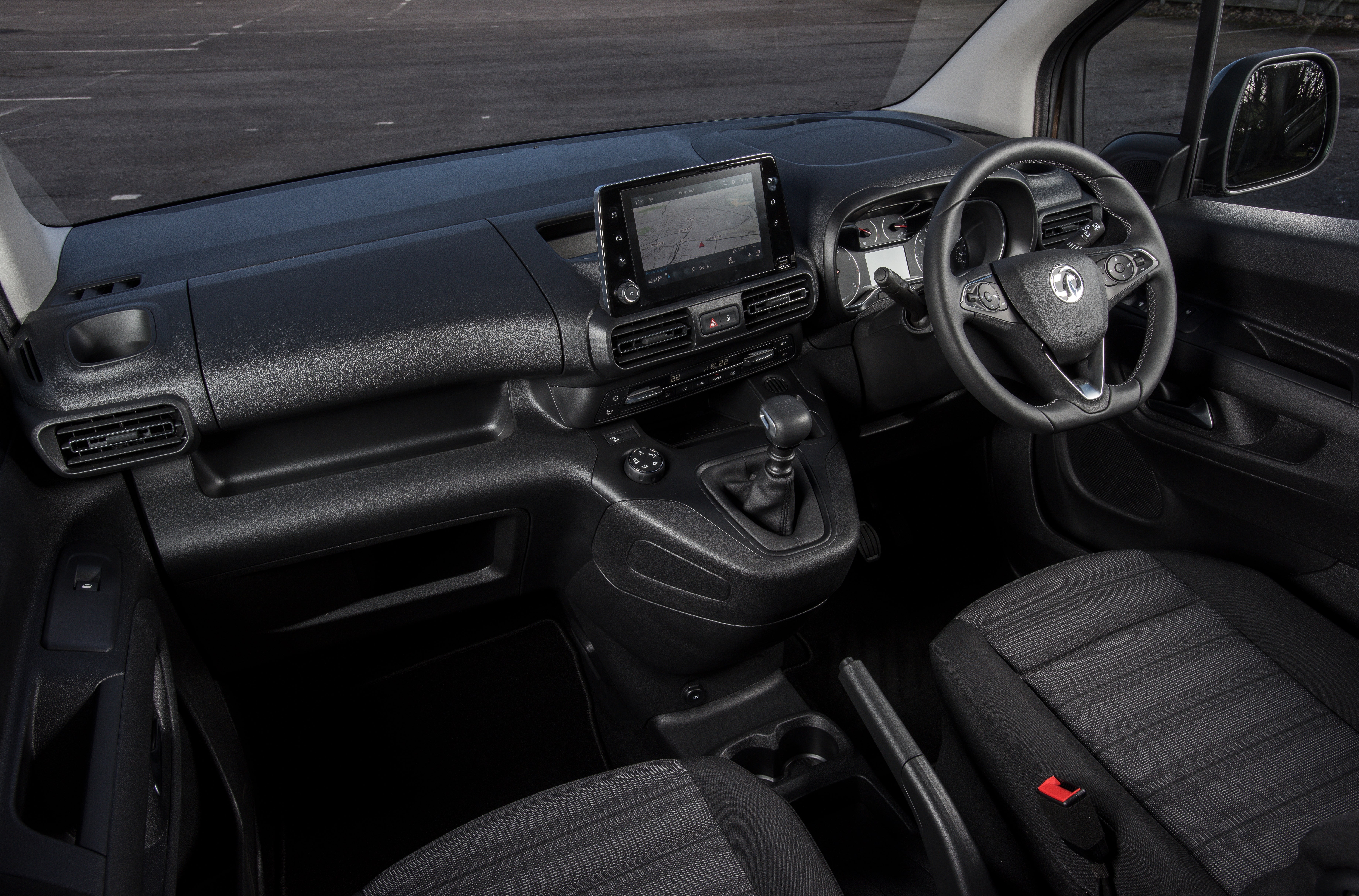 The high roof line provides lots of head and shoulder space and the second row of seats will accommodate three adults with ease.
Seven-seat XL models get a third row that are a tight fit for adults, but children and teenagers will have no problems getting comfortable. The third row of seats can be folded away or removed, when not in use.
The driving position is very van-like, with the driver sitting quite high and close to the steering wheel. Some of those thick plastics have a tendency to rub painfully against your knees, but the driver's seat has lots of adjustment and this makes it easy to get comfortable.
The seats are the Combo's best feature. They are firm and supportive, meaning you can travel long distances, without the usual aches and pains in the back or upper leg. The seats should also be easy clean – handy if you have a family. The pair of sliding doors also make the Combo Life easy to park, without fretting about children clattering the doors against nearby walls or cars as they get in/out of the rear passenger space.
Handling and ride quality
"It might look like a van, but the Combo Life boasts (reasonably) car-like dynamics. In fact, according to Vauxhall, it was designed as a family car first and a van second. "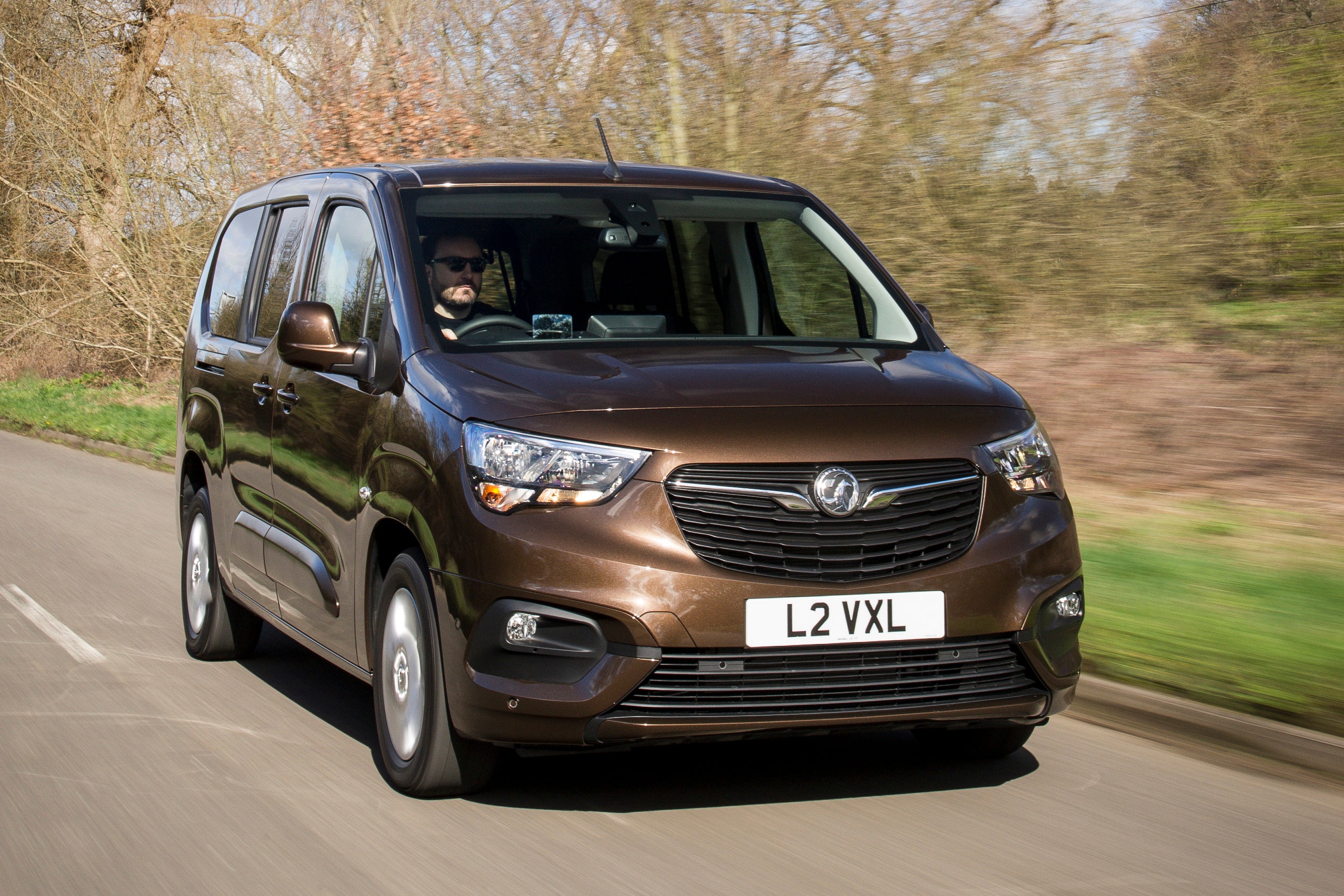 Ride quality is an area where the Combo Life excels. The suspension is smooth, soft and perfect for suppressing rough road surfaces. Even speed humps and potholes don't upset the composure.
Despite its soft and squidgy suspension, the Combo Life doesn't pitch or roll heavily when cornering. In fact, quite the opposite, the body stays flat and composed.
Admittedly, it's not the sharpest when it comes to the handling department. The soft and overpowered steering isn't designed for performance, but the Combo Life has plenty of front-end grip and this means it can carry a moderate level of speed through a series of twisty bends.
If you live in a rural location (or need your Combo Life to tackle challenging terrain) then you should fit the optional 'All Weather Pack'. This adds all-terrain tyres and five selectable driving modes to suit the driving conditions in snow, mud or sand.
The Combo Life's lack of ground clearance means it isn't suitable for true off-roading, but the enhanced traction control system does a good job of adding an extra layer of useability in wintery conditions.
MPG fuel costs
"Both petrol and diesel versions of the Combo Life are affordable. Official figures for the 1.2-litre petrol return around 41mpg for the five-seater models. The larger and heavier seven-seater XL will return up to 40mpg. "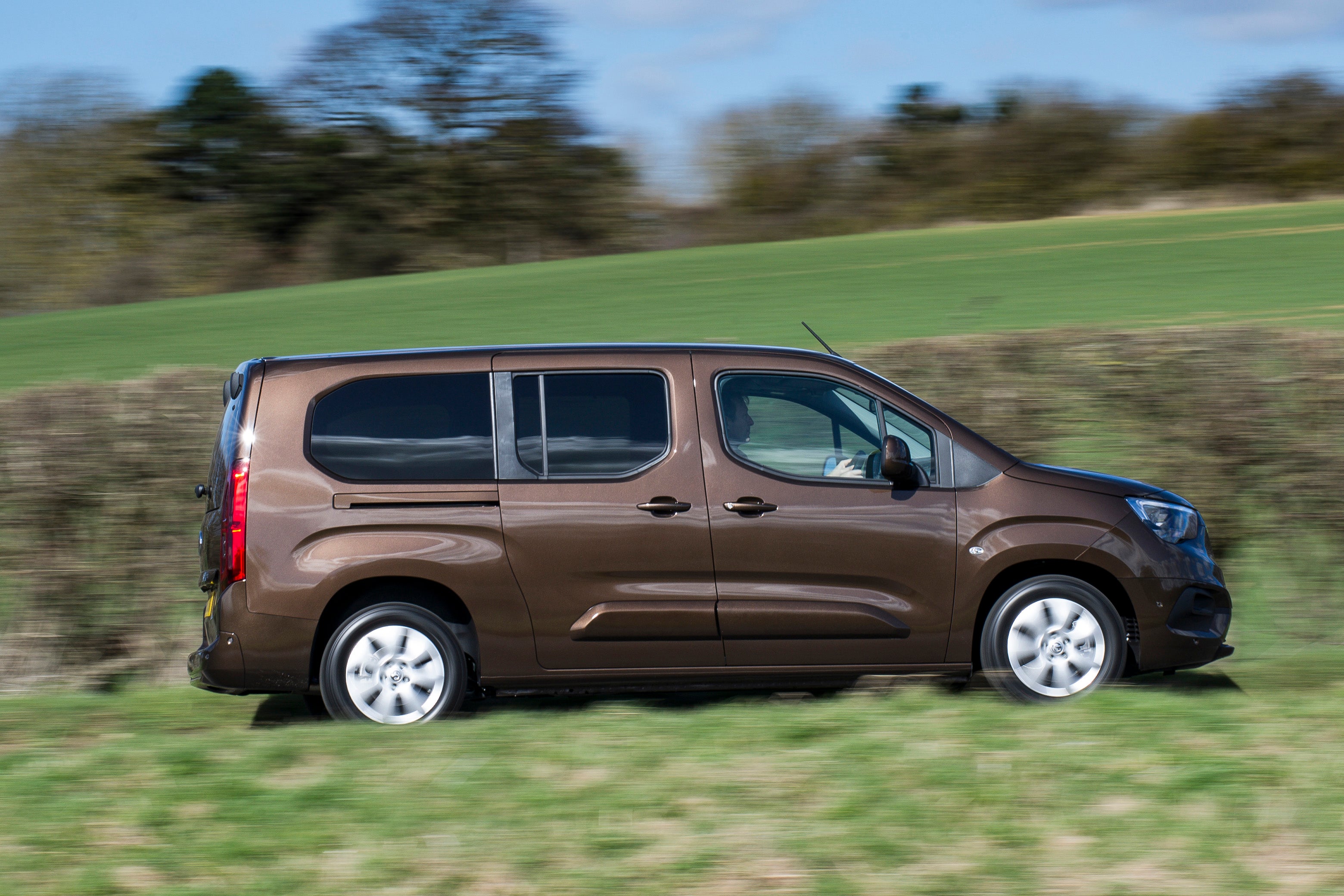 The 110PS 1.5-litre diesel is the most-efficient. The five-seater version with a manual gearbox will return as much as 52mpg. The 130PS 1.5-litre diesel will return 51mpg, while the automatic gearbox lowers this slightly to 50mpg.
The diesel engines use AdBlue, which is a mixture of urea and deionized water that is sprayed into the exhaust system to cut harmful nitrous oxide emissions. The AdBlue tank holds 17 litres, with the refuel cap located next to the diesel fuel nozzle. You can buy a 10 litre bottle of AdBlue for around £13.
How much should you be paying?
"The van-based MPV isn't the bargain basement family car it once was. Prices for a new Combo Life exceed £20,000 now and a top-spec model, with a couple of options, will easily set you back over £30,000."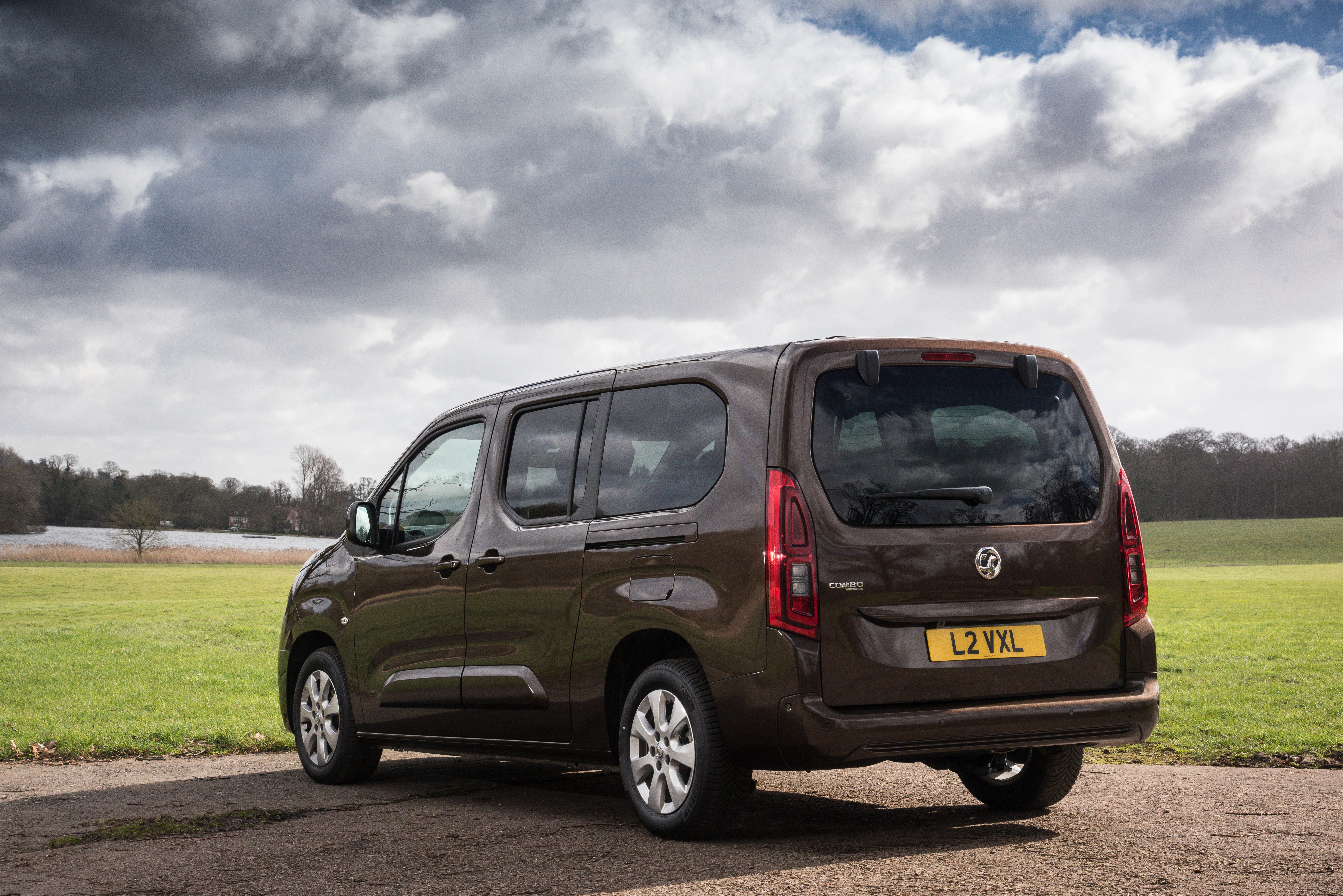 That said, when you factor in the high levels of standard equipment, the Combo Life represents good value - especially when buying used.
At launch, the Combo Life starts at £22,125 for the five-seat Design model and rises to £24,150 for the mid-spec Energy version with seven-seats. The range-topping Elite model will set you back £28,500 with five-seats or £29,500 for the seven-seat version in XL spec.
Second-hand, you can find one-year-old examples for £15,000. Two-year-old models can be found at Vauxhall dealers from £13,500. It's worth noting that the Combo Life isn't a big seller. This means you might need to be patient or prepared to travel to find the right one.
Ready to get your top quality Vauxhall Combo Life?
All cars come with a warranty
Selected dealers only
All quality checked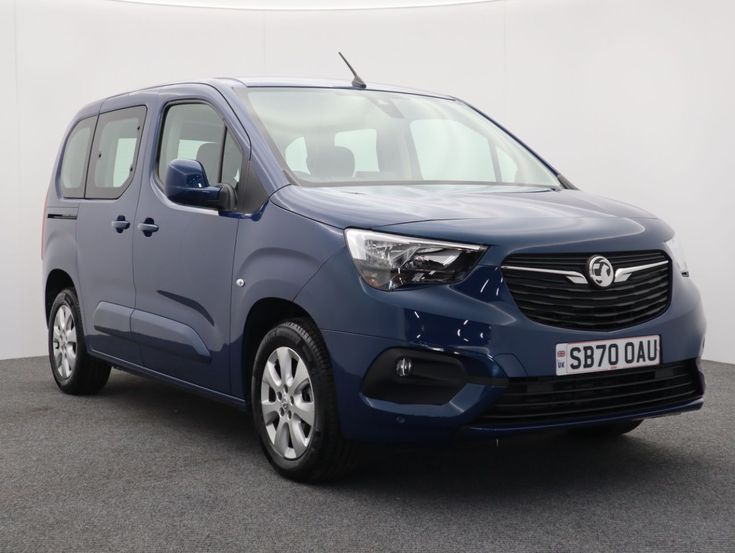 Vauxhall Combo Life
1.2 Turbo 130 Energy 5dr Auto
Perrys Doncaster Used Car Outlet

South Yorkshire, DN24PE
PCP: £486.95/mo
Representative example: Contract Length: 37 months, 36 Monthly Payments: £486.95, Customer Deposit: £3,438.00, Total Deposit: £3,438.60, Optional Final Payment: £7,075.00, Total Charge For Credit: £5,119.80, Total Amount Payable: £28,043.80, Representative APR: 12.9%, Interest Rate (Fixed): 6.61%, Excess Mileage Charge: 15ppm, Mileage Per Annum: 10,000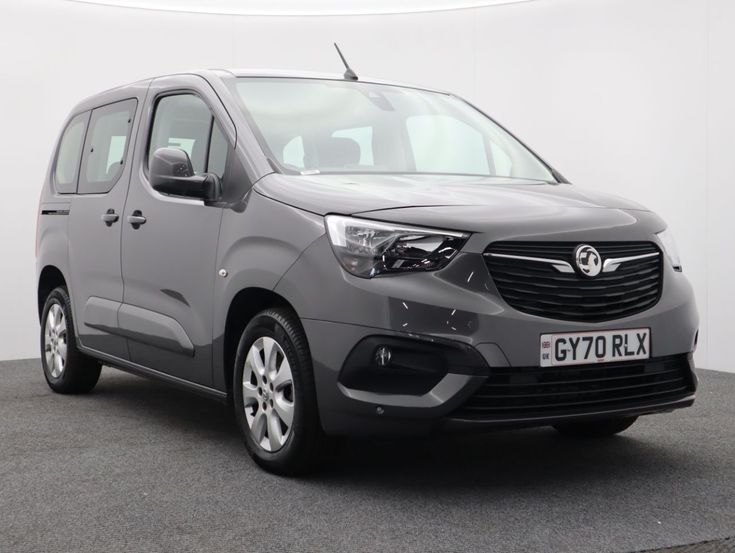 Vauxhall Combo Life
1.2 Turbo Energy 5dr [7 seat]
Perrys Doncaster Used Car Outlet

South Yorkshire, DN24PE
PCP: £475.97/mo
Representative example: Contract Length: 37 months, 36 Monthly Payments: £475.97, Customer Deposit: £3,367.00, Total Deposit: £3,367.05, Optional Final Payment: £6,965.00, Total Charge For Credit: £5,019.97, Total Amount Payable: £27,466.97, Representative APR: 12.9%, Interest Rate (Fixed): 6.61%, Excess Mileage Charge: 15ppm, Mileage Per Annum: 10,000
Is the Vauxhall Combo Life right for you?
Car badge snobs should look away now, this is not the car for you. Far from it, the Vauxhall Combo Life is a practical and comfortable family MPV that caters for people who care more about value for money than the latest trends.
The Combo Life's boxy design will alienate a lot of buyers who will turn their nose up at its van-origins, but their loss is your gain because this is an excellent all-round family car. All versions are easy to use and cheap to run. They are also well-equipped as standard, which means you don't have to drop £10,000 on a load of expensive extras to get the best out of it.
The five-seater XL provides the most storage space, while the seven-seater (also in XL bodystyle) provides a family-friendly bus that takes the stress out of the school run. Think of the Vauxhall Combo as the Swiss Army knife of cars, with its array of tables, boxes and cubby holes catering for everything a family can throw at it.
What's the best Vauxhall Combo Life model/engine to choose?
The 1.2-litre petrol will suit you if you regularly use your car for short journeys around town and on the daily school run. The 130PS version is the best petrol engine owing to its high level of low-gear acceleration. It also gets a smooth six-speed manual gearbox as standard.
Long distance drivers who cover more than 12,000 miles annually will be better suited with the 130PS 1.5-litre diesel. Like the higher powered petrol, it gets a six-speed manual gearbox as standard and the option of an eight-speed torque converter automatic transmission.
There are three trim levels to choose from - Design, Energy and Elite. We think the mid-spec Energy model is the best. It gets all of the essentials, including touchscreen infotainment, parking sensors and automatic headlights and windscreen wipers.
The top-spec Elite model is worth seeking out if you want factory-fit navigation, climate control and electric rear windows. The glass panoramic roof is an essential option, in our view, so don't buy a model without it.
What other cars are similar to the Vauxhall Combo Life?
The Vauxhall Combo Life shares its engines and mechanical platform with the Citroen Berlingo MPV and the Peugeot Rifter. All three models are broadly similar and rival the Ford Tourneo Connect and the new 2021 Volkswagen Caddy.
The Combo Life goes up against a wide choice of family SUVs, too. Including the Skoda Karoq and Kia Sportage. However, while Vauxhall's SUV rivals are better to drive and have plusher cabins, they can't match the Combo Life for space or practicality.
Quality and finish
You don't have to look very far to find the Combo Life's van origins; the cabin's covered in thick plastics that are easy to clean but not particularly pleasant to the touch.
The interior might reflect the Combo's commercial vehicle DNA, but the cabin is well-made and hard-wearing. The plastics on the dashboard feel solid and are likely to survive knocks and scratches. This means it should be capable of surviving everything your kids will throw at it.
The optional panoramic roof adds a level of sophistication to the cabin, with the full length glass ceiling filling the interior with natural light during the day. The LED interior lights also give the cabin a nice airline cabin feel during the evening.
The buttons, dials and storage bins have a chunky feel that will appeal to people who are tired of upmarket cars with fiddly, small controls.
Infotainment
Basic versions get DAB radio and Bluetooth connectivity, but you'll need to spend more on a mid-spec Energy model to get a touchscreen infotainment system with Apple CarPlay and Android Auto compatibility.
Range-topping Elite models get navigation as standard, while a head-up windscreen display (showing speed and sat nav directions) is an optional £355 extra.
Like many things in the Combo Life, the 8-inch infotainment screen is easy to read and comfortable to operate. The screen has a bright and clear display and most of its audio functions can be operated via the buttons on the steering wheel.
The infotainment system is linked to a four-speaker sound system that, if we're honest, isn't very good. Music playback is tinny and the speakers have a tendency to be overwhelmed by heavy bass, which distorts the sound.
Space and practicality
There aren't many cars that can match the Combo Life for all-round usability. All versions are spacious and feature a pair of side sliding doors, which means getting the kids in and out is easy.
There are three Isofix points on the second row, which means you can seat three full size child seats across the back. Go for the XL wheelbase and you get a third row of seats, which transforms the Combo Life into a useful seven-seater. Accessing the third row is easy, with the middle row folding and sliding forward with one handle.
Adults might find the third row cramped, but children and teenagers will fit just fine. When not in use, the third row can be folded or removed. Just watch your fingers, it's easy to trap them when folding the seats or removing them.
Upfront, you're spoiled for places to stash your water and takeaway coffees – there's even a cooled upper glovebox (thanks to the passenger airbag being located in the roof). There's also a hat box above the windscreen, which isn't actually large enough to take a trilby, but will stow a small map.
Vehicles fitted with the optional panoramic roof get useful overhead storage running down the length of the centre of the vehicle with LED lighting. Mid-spec models also get a centre armrest and storage box.
At the rear, you get a huge boot. Five-seat versions have 600 litres of storage, while the long wheelbase models get 850 litres. The boot is accessed via the huge tailgate, which has a wide opening and low loading lip. Take out the seats and you've got more than three metres of load length up to the front seats - perfect for transporting bikes.
Engines and gearboxes
The Combo Life was launched with one diesel and one petrol engine, with the choice of manual or automatic transmissions.
The most popular engine is the 1.5-litre turbocharged four-cylinder diesel. It's ideal for long journeys and available with 100 or 130PS. In our opinion, the 130PS version strikes the best balance between performance and running costs. It's also the best match for the largest XL seven-seater version of the Combo Life, owing to its strong low-gear acceleration.
The 1.2-litre turbocharged three-cylinder engine is perfect for low-mileage drivers. It's lifted from the Citroen and Peugeot car range (where it's branded PureTech). The 1.2-litre petrol is available with 110 or 130PS and the latter is the best choice due to its additional power and acceleration.
The entry-level petrol and diesels get a five-speed manual gearbox as standard, which can make the engine a little noisy on the motorway due to the high-revs in fifth gear. The 130PS engines get a six-speed transmission, which feels more sedate at 70mph. Vauxhall also offers the 130PS engines with an eight-speed automatic.
Refinement and noise levels
Despite its van origins, the Combo Life isn't noisy. Both the petrol and diesel engines are generally quiet when fitted with the six-speed 'box. Road noise is well-suppressed, although motorway travel does create a fair bit of wind noise as the air passes over the tall body of the Combo. Things become unbearably loud with the optional roof rack.
On paper, a turbocharged three-cylinder petrol engine shouldn't really work in a big and heavy van-based MPV, but we think the 1.2-litre petrol is excellent. The engine is smooth, refined and a good match for the size and weight of the Combo Life. What's more, you can barely hear it.
The 1.5-litre diesel will suit drivers who cover long distances, owing to its lower running costs. The engine emits a bit of noise and vibration at start-up, but quickly settles down to a smooth and hushed hum.
Safety equipment
Van-based MPVs have come a long way. The Vauxhall Combo is perhaps the best example of how the segment has progressed: it's comfortable, safe and easy to use.
The Combo Life has a four-star (out of five) Euro NCAP rating for crash safety. It was also awarded 91% for adult occupant protection and 81% for child safety. The only blemish on the report card is a 58% protection score for pedestrian safety.
All versions of the Combo Life get a forward collision alert system and automatic emergency braking and pedestrian detection. This applies the brakes if it thinks an impact is imminent.
Lane keep assist with a lane departure warning system is also fitted as standard, which uses a camera and sensors to keep the vehicle in its lane on the motorway. If the system thinks the Combo Life is due to stray out of its lane, it'll warn the driver with an audible alarm before gently nudging the steering wheel.
A smart driver drowsiness system is fitted to all models, too. This prompts you to take regular breaks from driving. It'll also monitor your driving habits to look for telltale signs of tiredness (such as sudden or unusual steering corrections).
You don't get any form of spare wheel with the Combo Life. But a full size spare can be added by your local Vauxhall dealer for £110.
Insurance groups and costs
The Combo Life is good value when it comes to insurance: the 110PS 1.2-litre petrol Energy with five-seats starts in Group 8E. The more powerful 130PS petrol with seven-seats sits in Group 12E.
The 100PS 1.5-litre diesel in Energy trim starts at Group 9E and rises to Group 12E for the 130PS diesel with the automatic gearbox.
The top-spec Elite models attract the highest insurance costs: the 130PS 1.5 diesel Elite with seven-seats is Group 14E, while the five-seater's more expensive at 15E. The 1.2-litre petrol doesn't exceed Group 12E, regardless of spec.
VED
All versions of the Vauxhall Combo Life qualify for the flat road tax VED rate of £150. The petrols emit 154-167g/km of CO2 and qualify for the 'showroom' first year tax rate of £540. The diesels start at 140g/km and cost £240 for the first year, while the larger models rise to 160g/km, which cost £540 for the first 12 months.
As a company car, the Vauxhall Combo Life 1.5-litre diesel in Design trim is the cheapest with a 21% BiK rate, while the 1.2-litre petrol starts at 24% in Energy spec.
Trim levels and standard equipment
The Combo Life gets five-seats as standard and is offered in two wheelbases (standard or XL). Entry-level Design models are well-equipped as standard and available with five or seven-seats.
A basic model gets things like electric heated door mirrors, air conditioning, cruise control and automatic headlights. A smart speed sign recognition system is also standard, which displays the local limit on the dashboard. All vehicles get a pair of side sliding doors, too.
We'd recommend spending extra for the mid-spec Energy model. This adds front and rear parking sensors, automatic windscreen wipers, LED front fog lights and a smart 8-inch touchscreen for the infotainment.
Energy models also add some razmataz to the exterior styling, with bodycoloured door mirrors, handles and side protection. The basic steel wheels are replaced with stylish 16-inch alloys.
Elite is the highest trim level and gets the highest level of standard equipment. This adds 17-inch alloy wheels and dark tinted rear windows, along with heated front seats, touchscreen navigation, automatic climate control, electric rear windows and a wide angle rear-view parking camera.
The options list is rather limited, but there's some features that we recommend. The key one is the full-length panoramic glass sunroof with overhead storage compartments and ambient lighting. It fills the cabin with daylight and provides soft overhead lighting at night. It's one of the most expensive extras, at £840, but worth the money in our opinion.
Learn more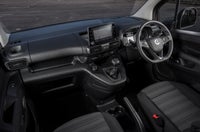 On the inside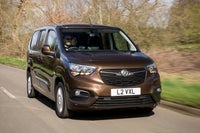 Driving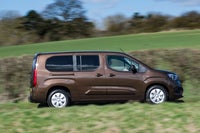 How much does it cost to run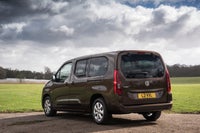 Prices, versions and specification
Reviews of similar cars
Quality checked, all cars less than 8 years old and warranty included
Looking for other Vauxhall cars?
Quality checked, all cars less than 8 years old and warranty included
Keep me updated by email with the latest advice, news and offers from heycar
By submitting, you agree to our
privacy policy
.