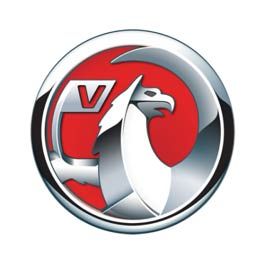 Vauxhall Corsa Review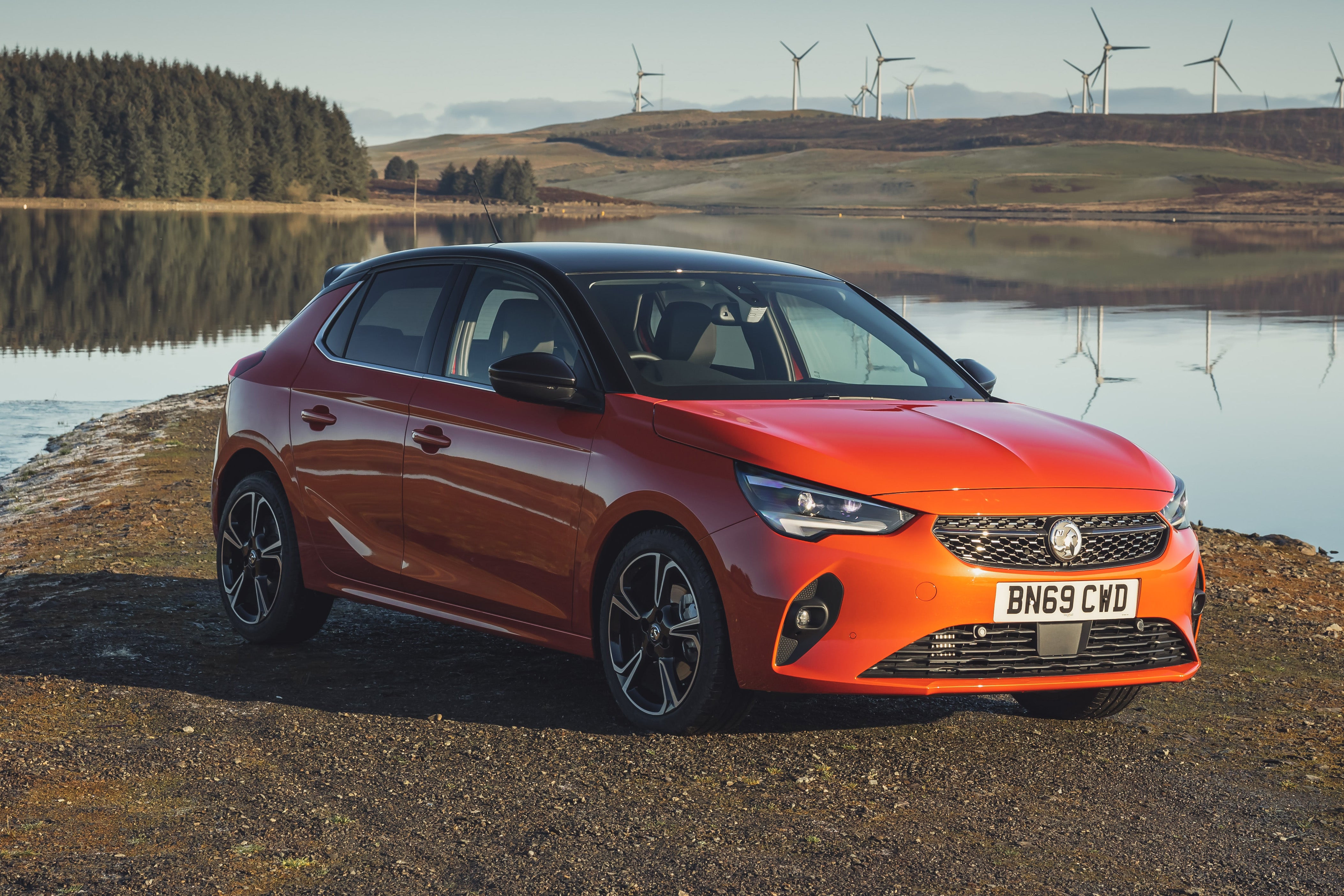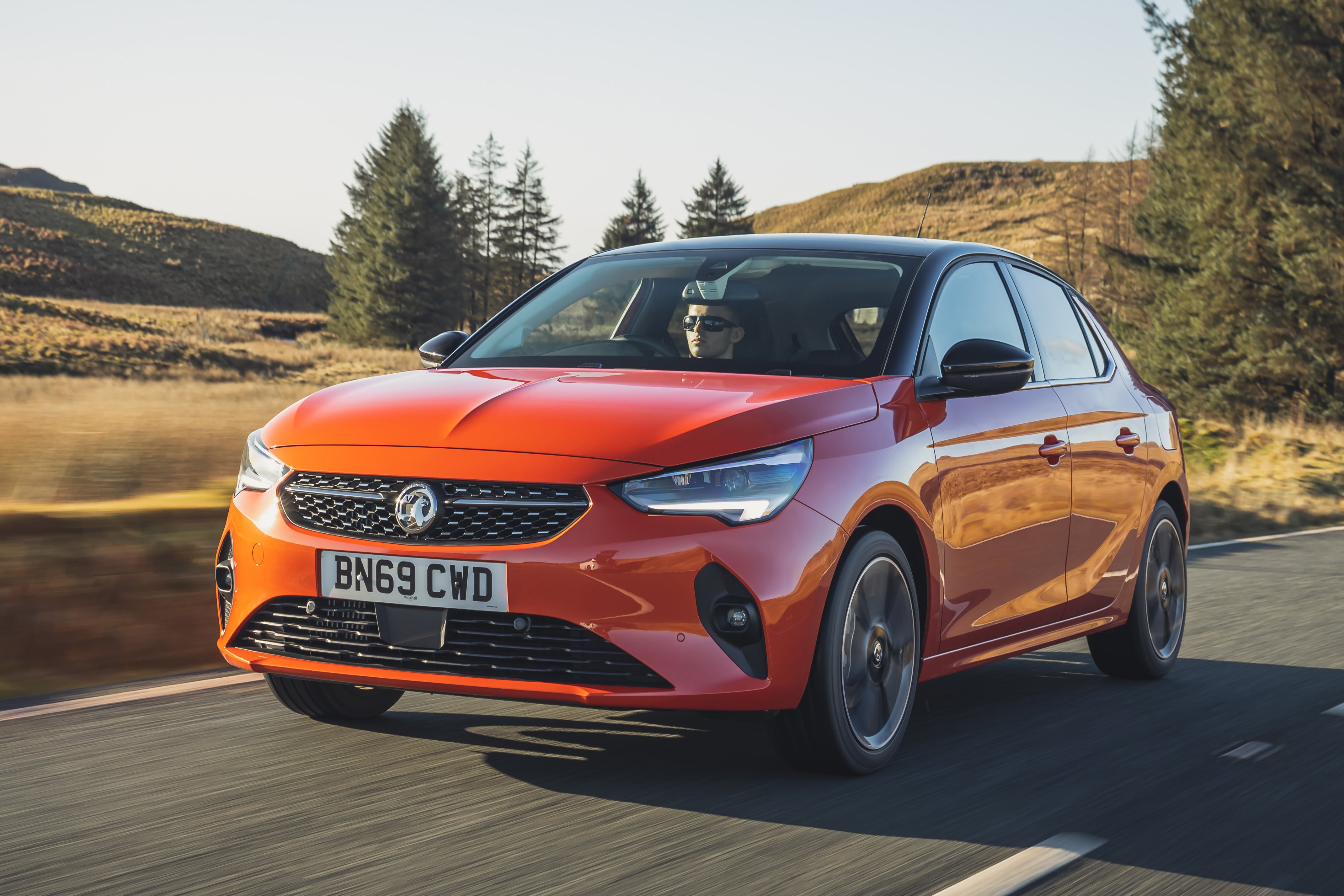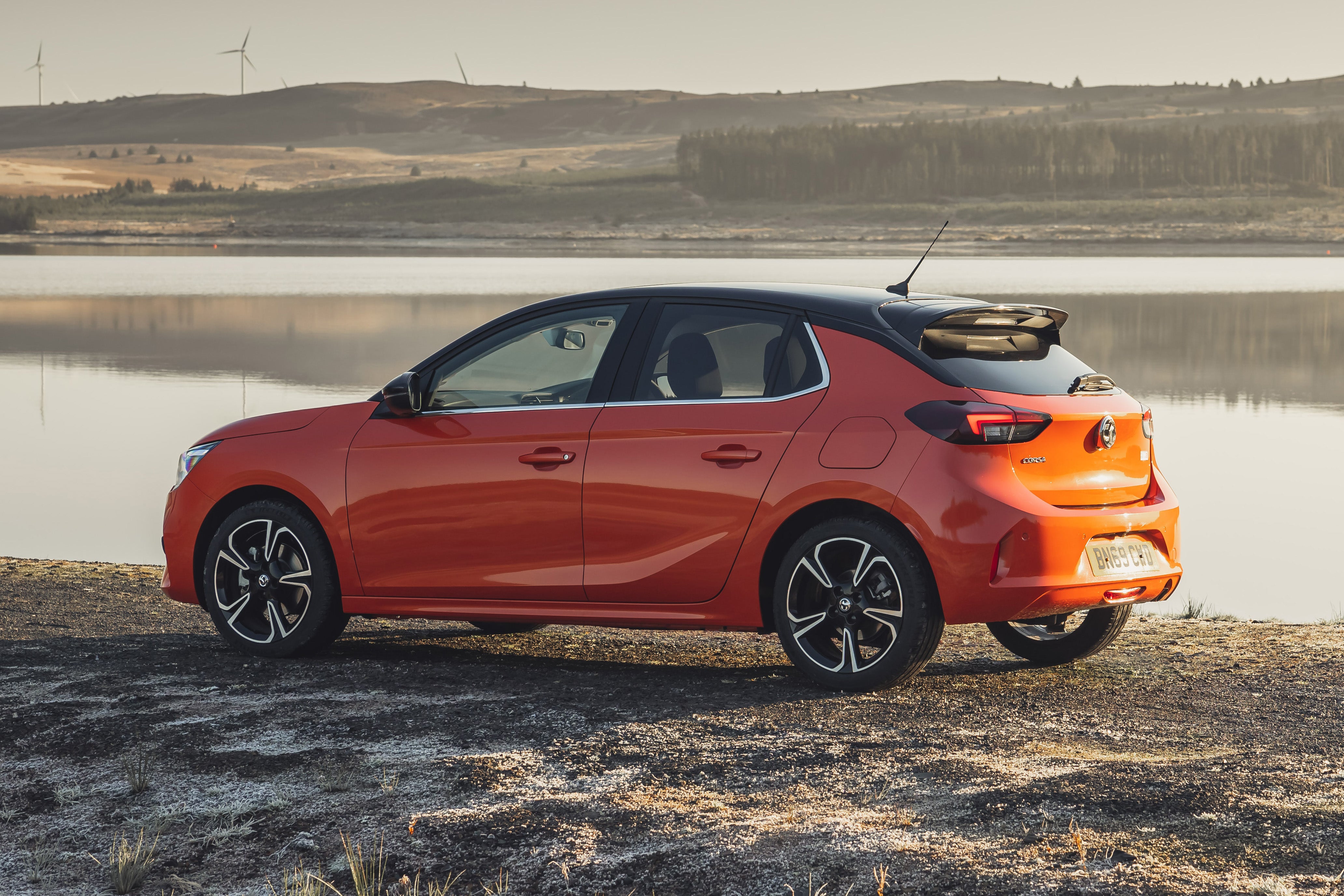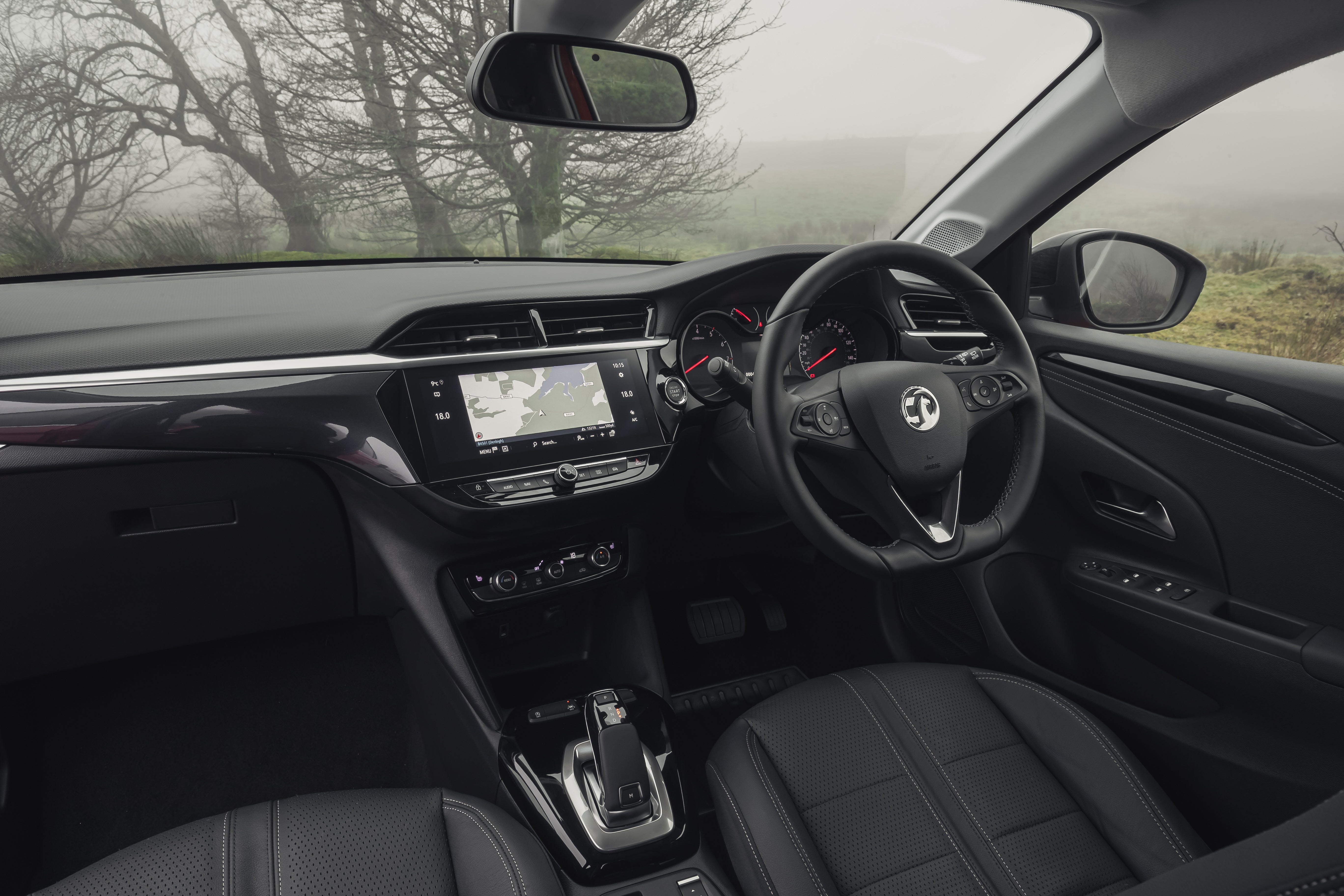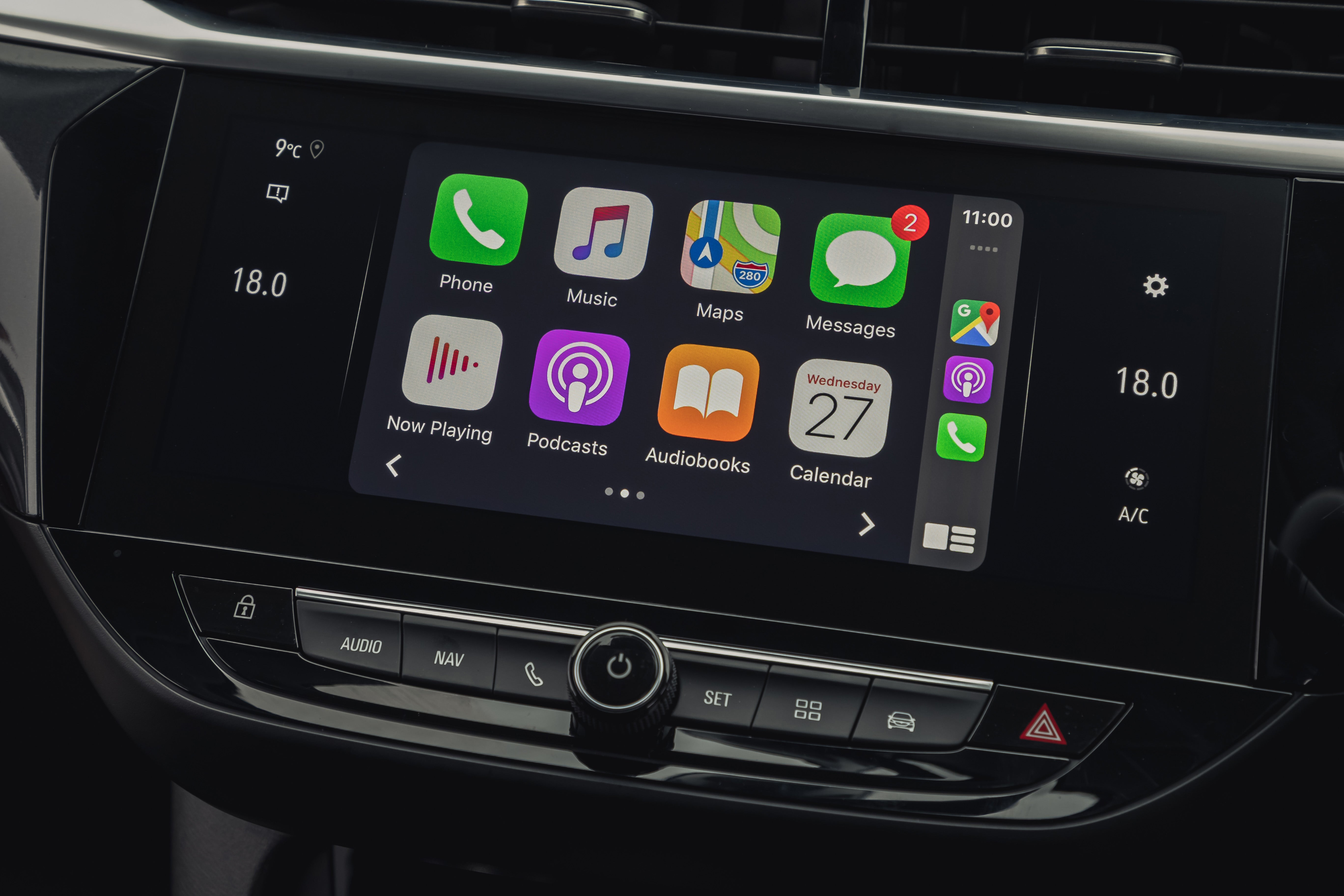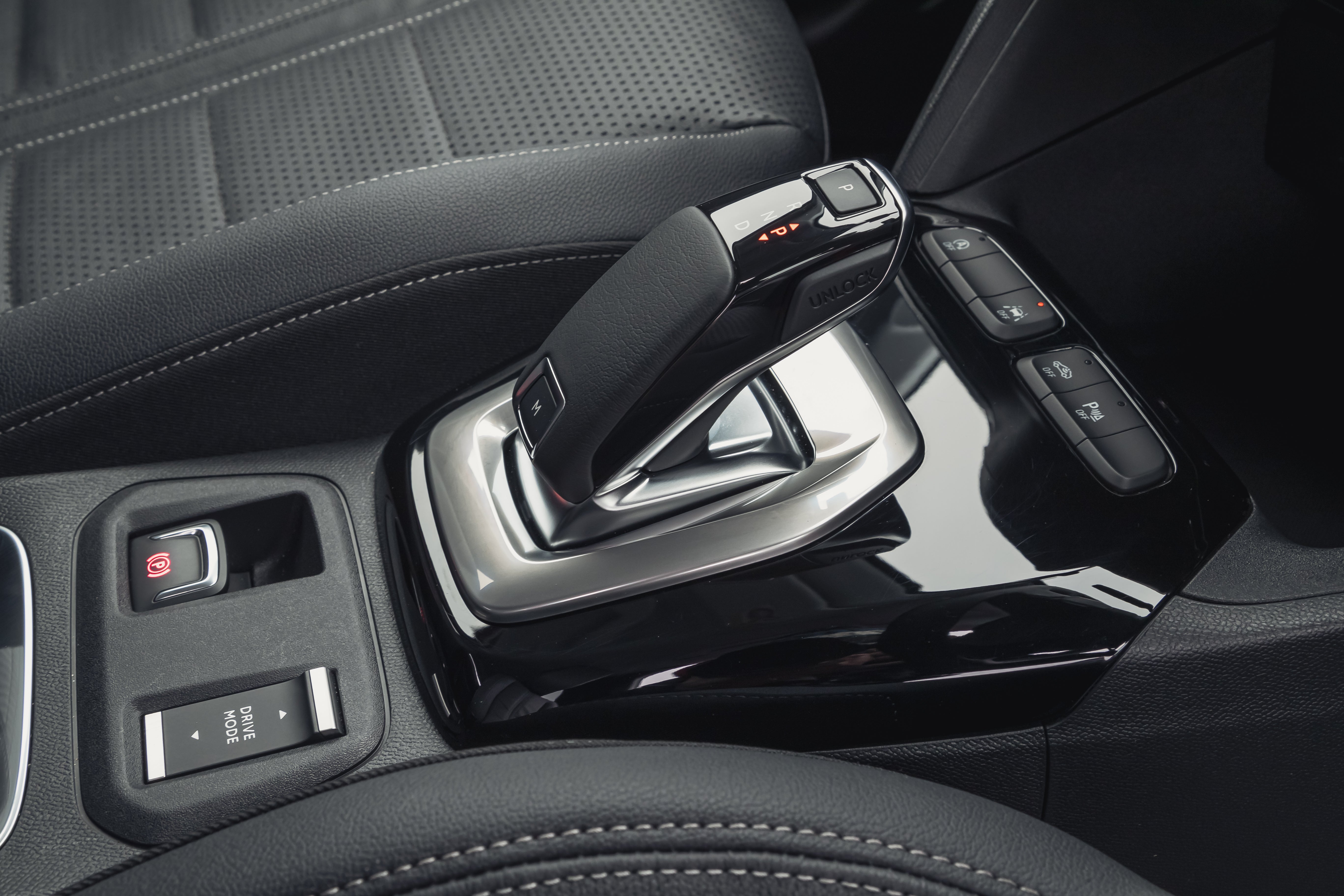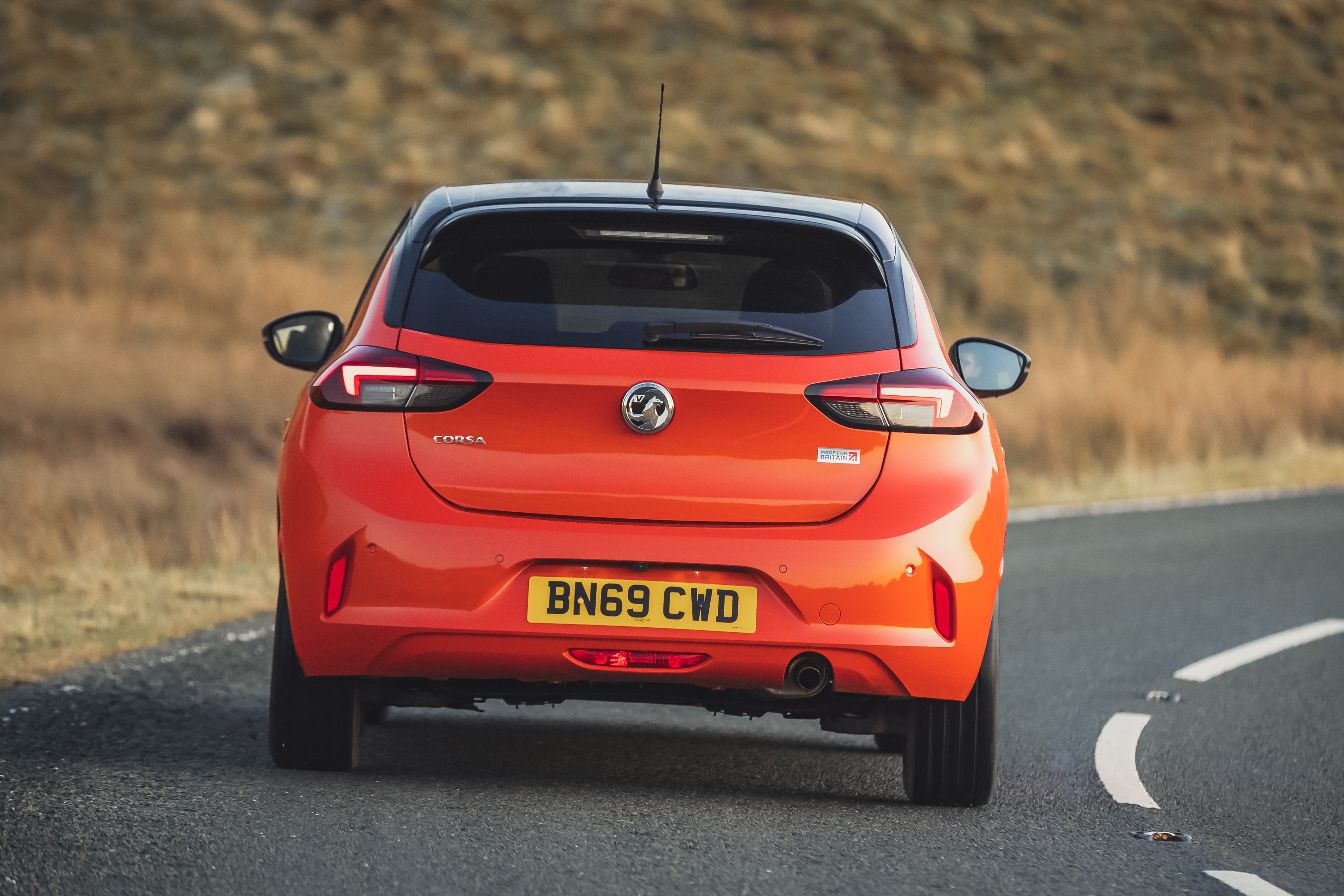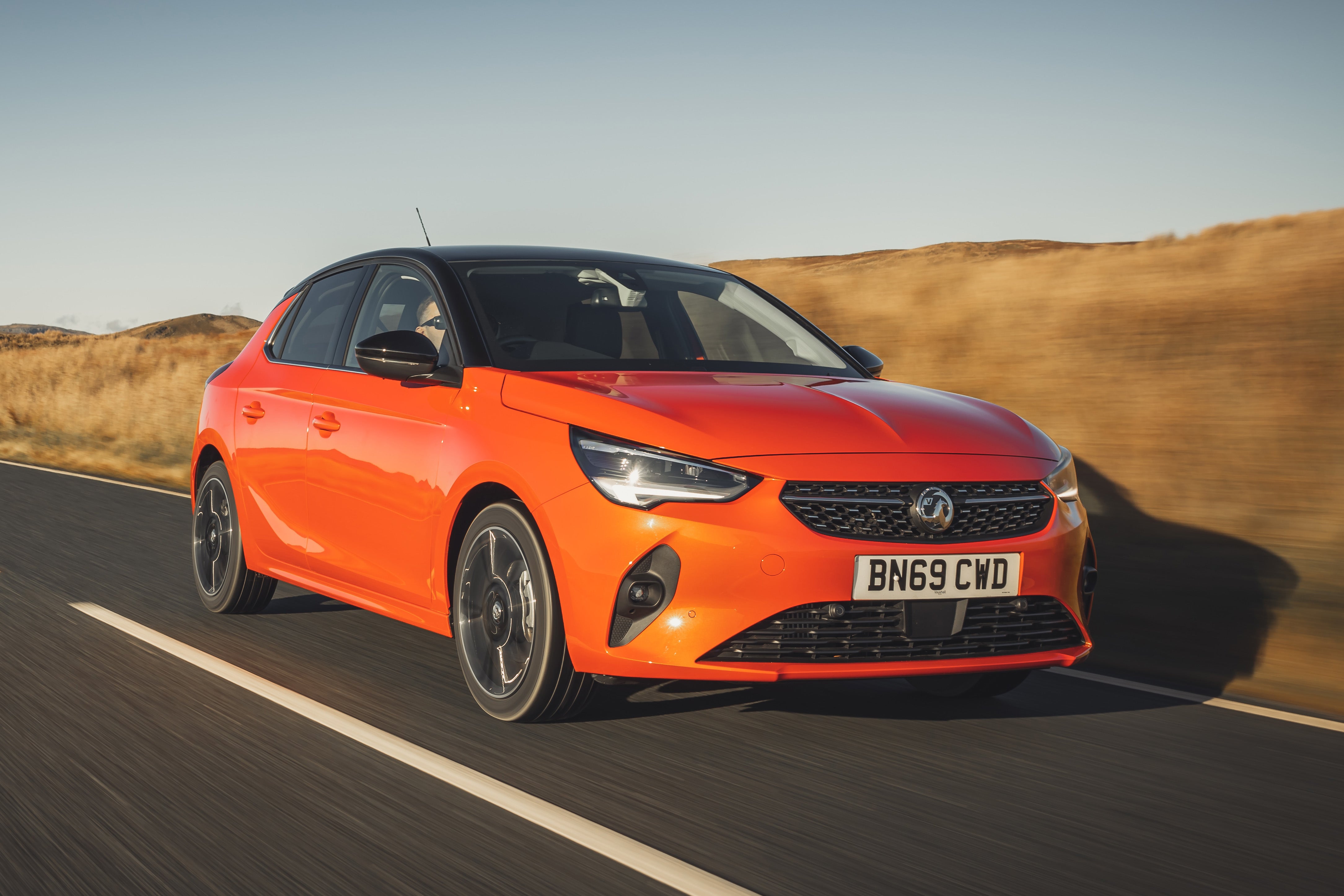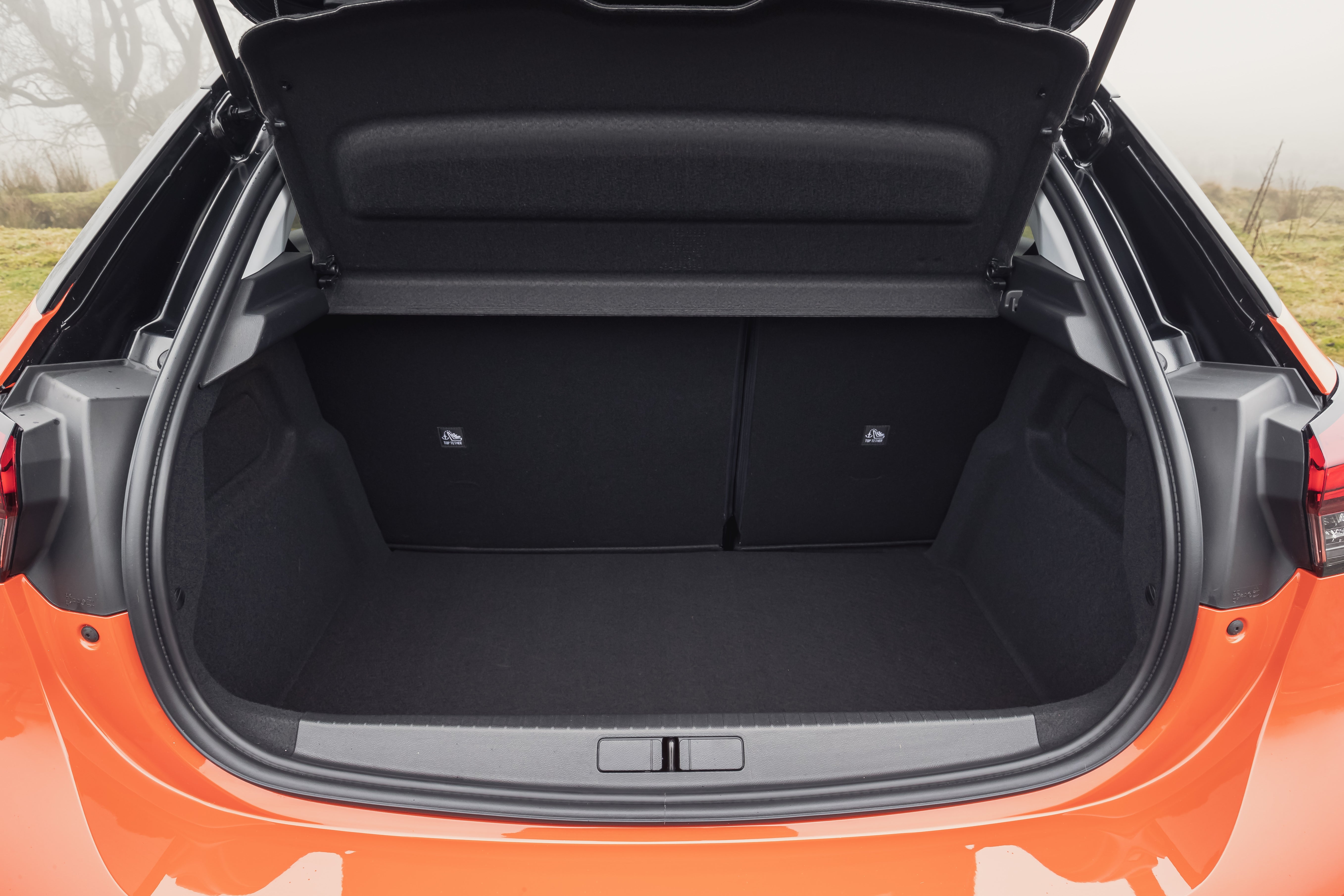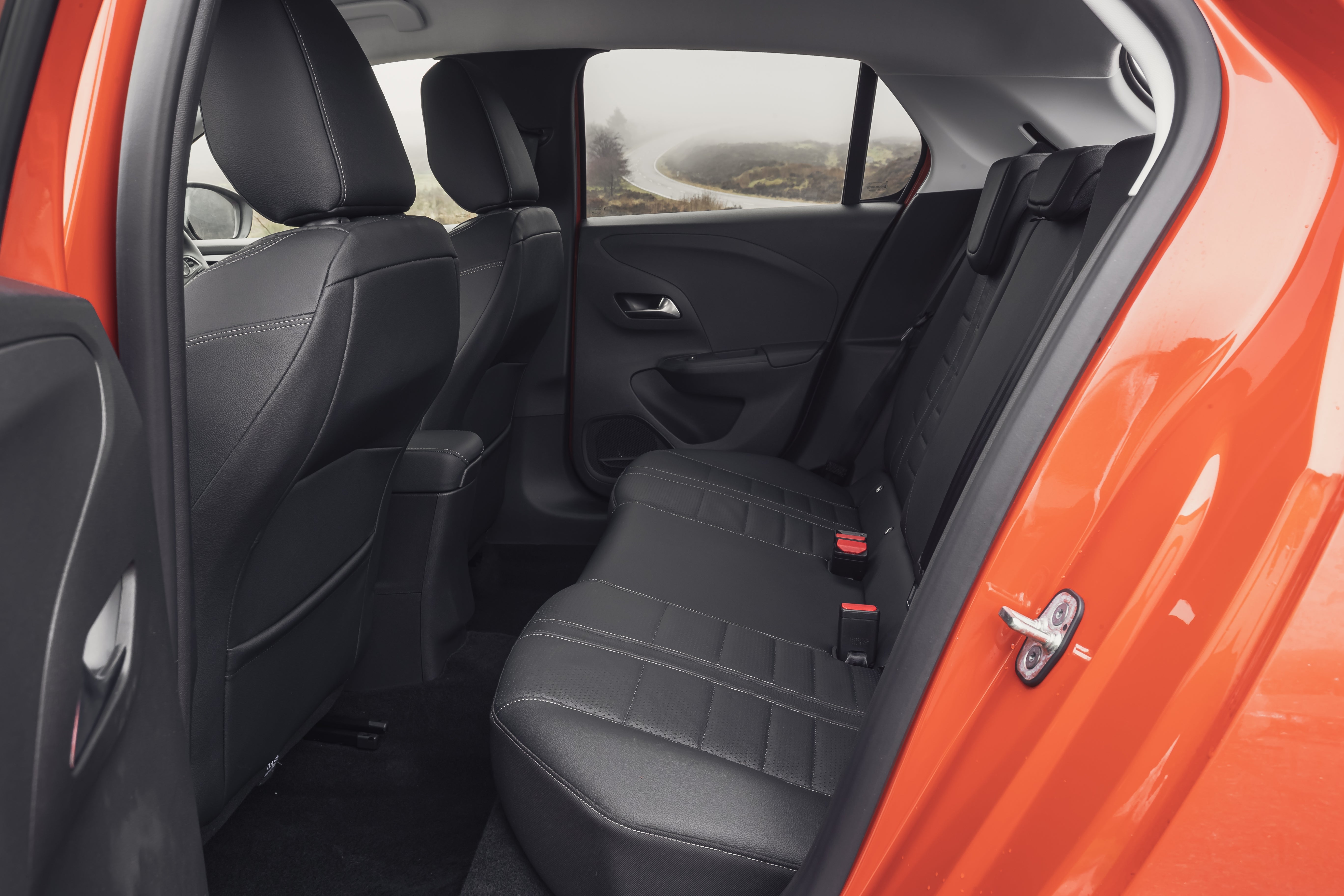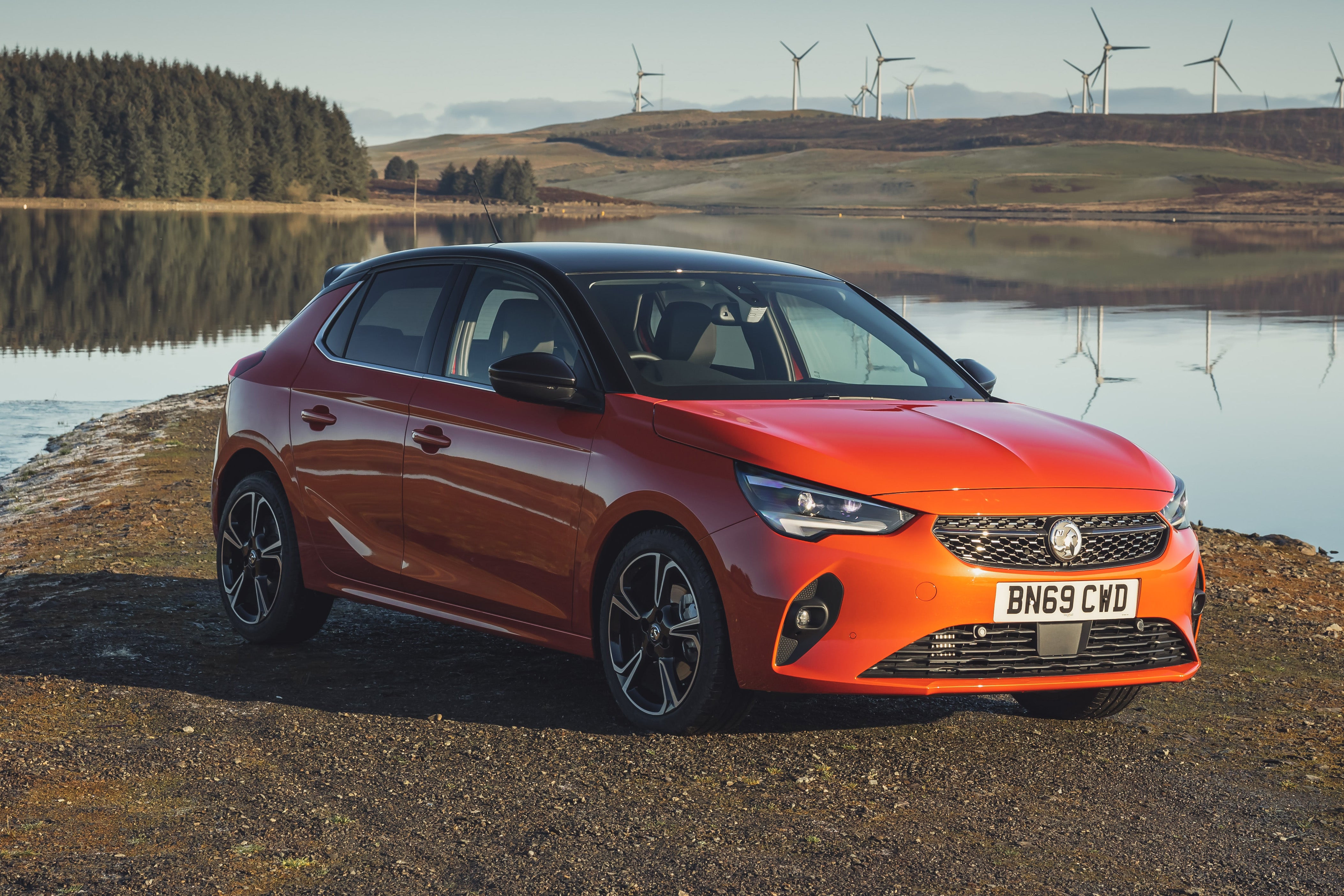 1/10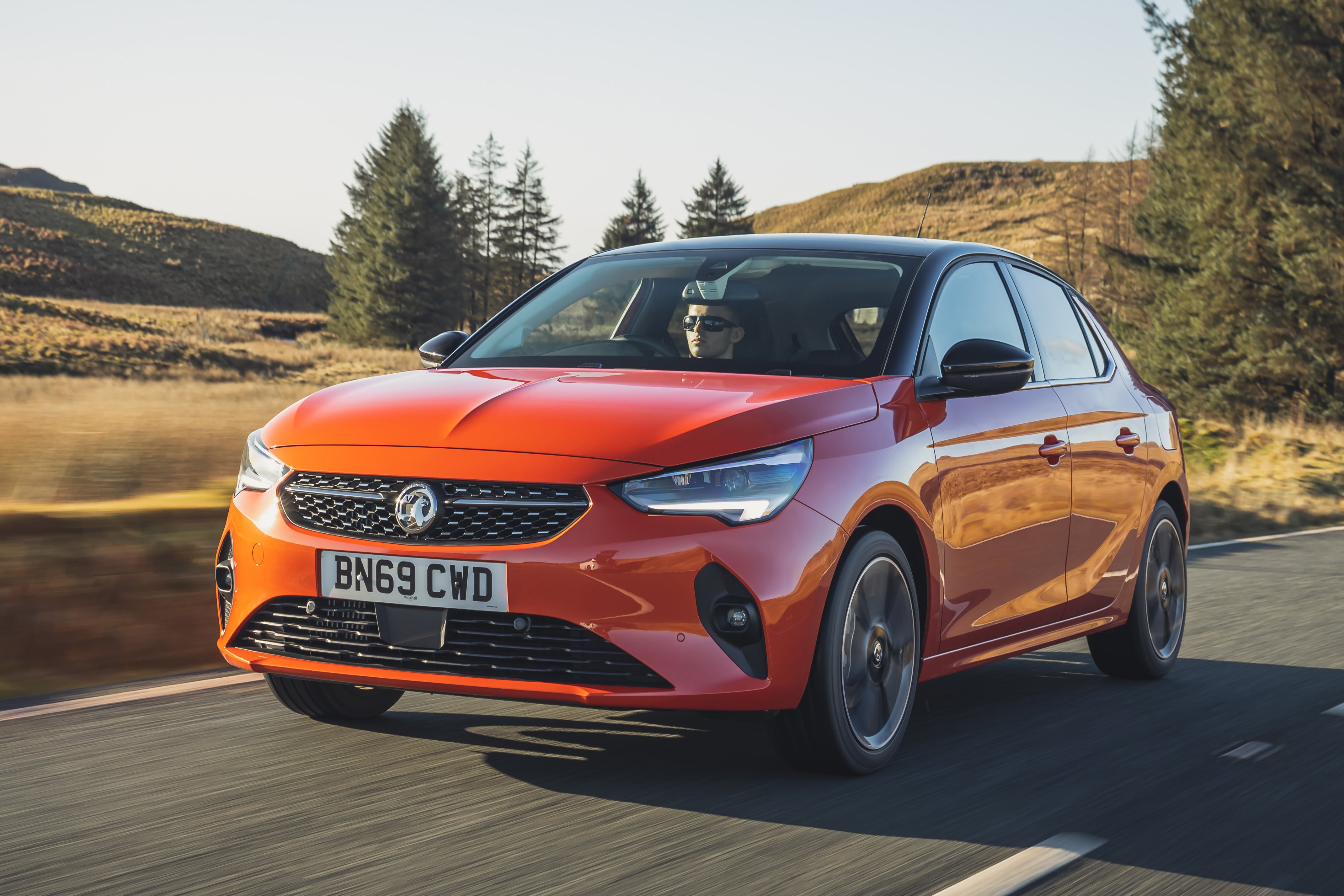 2/10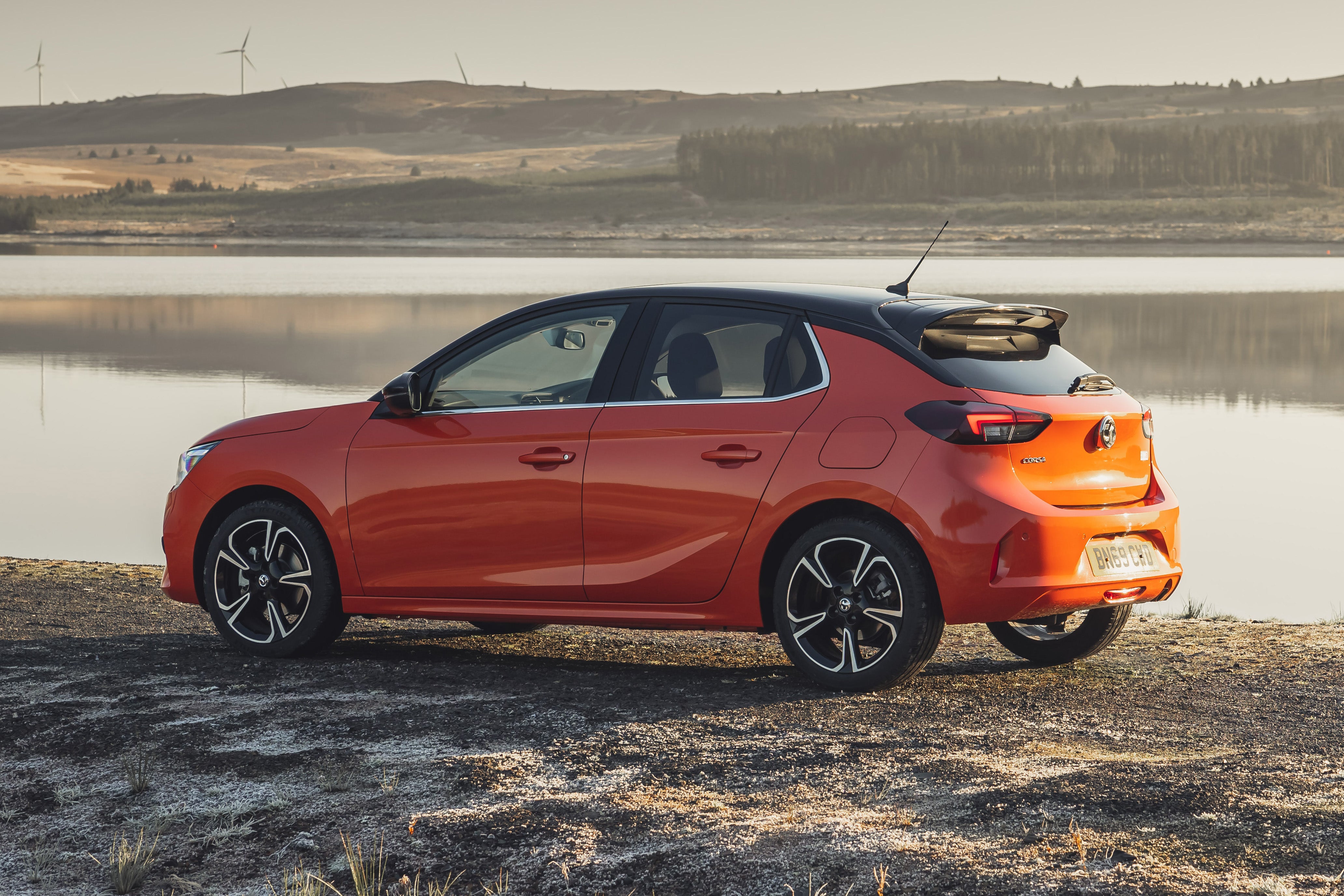 3/10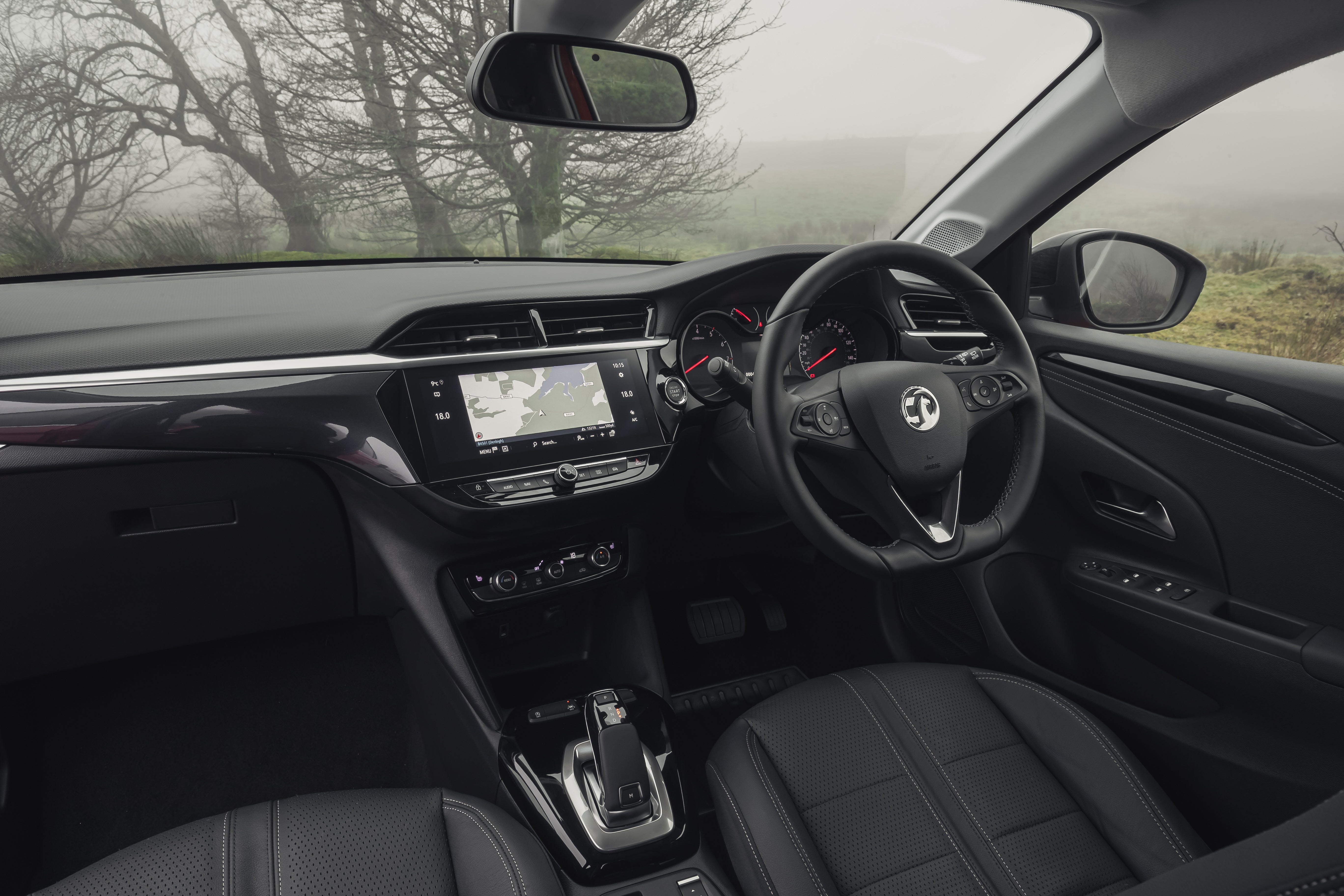 4/10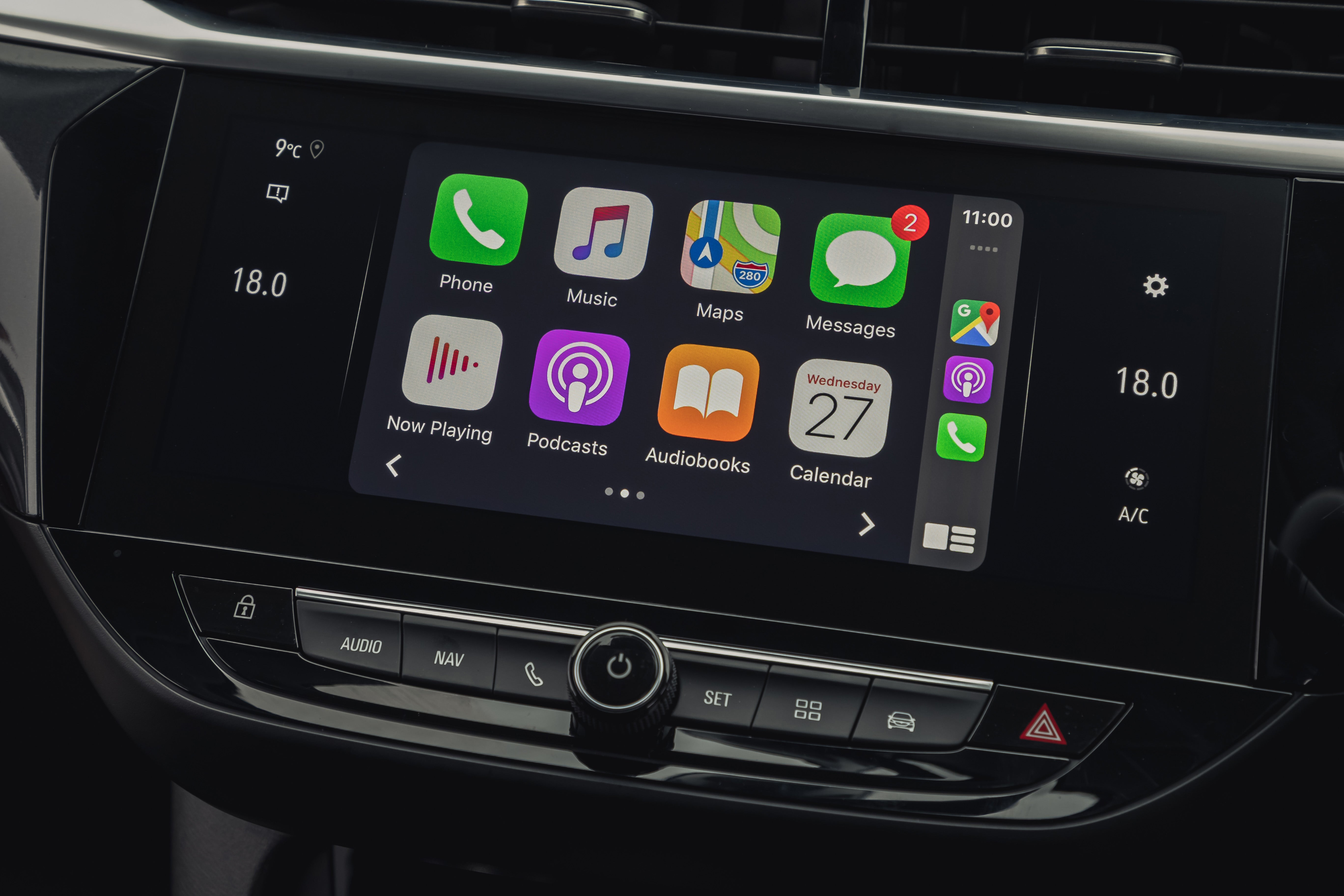 5/10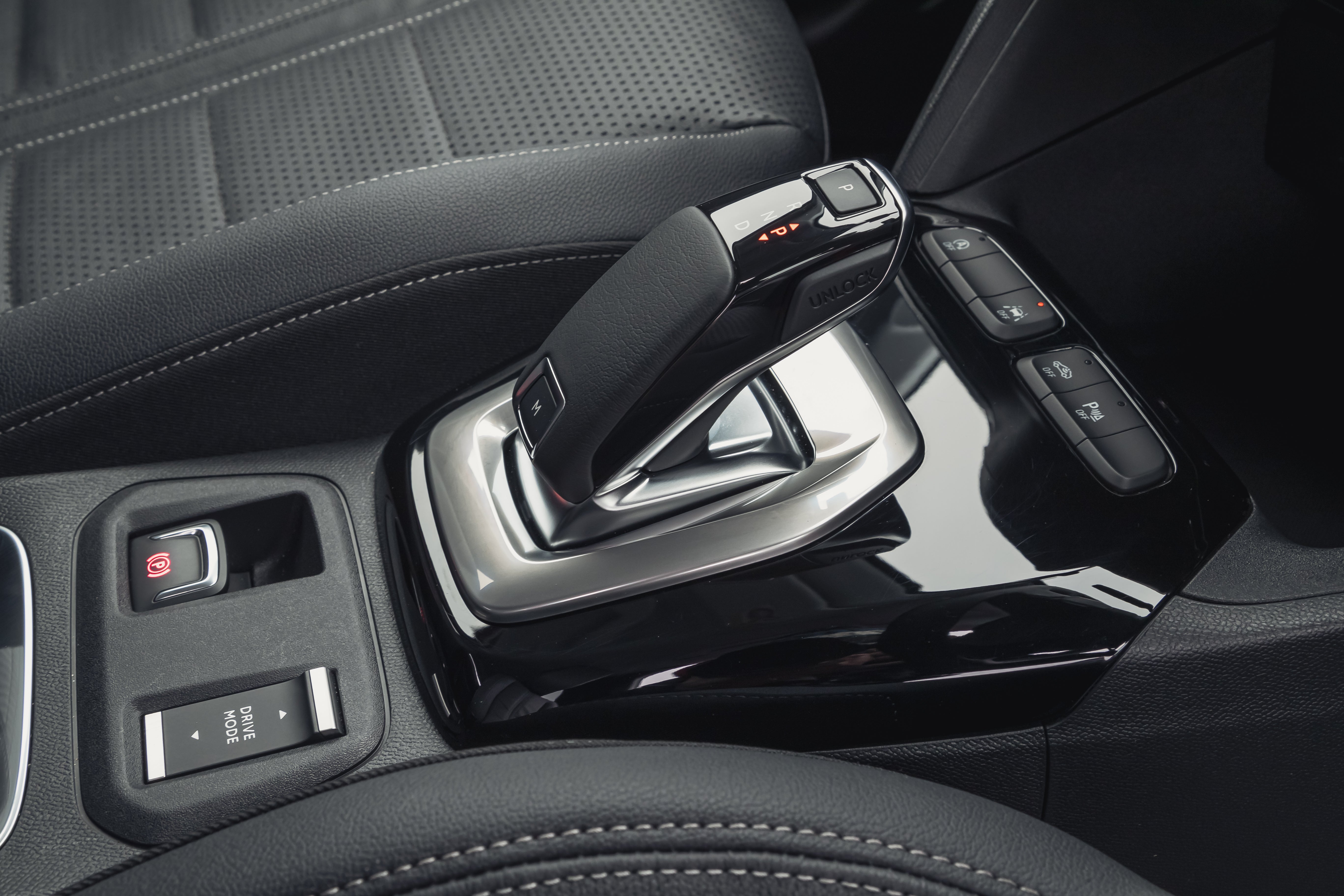 6/10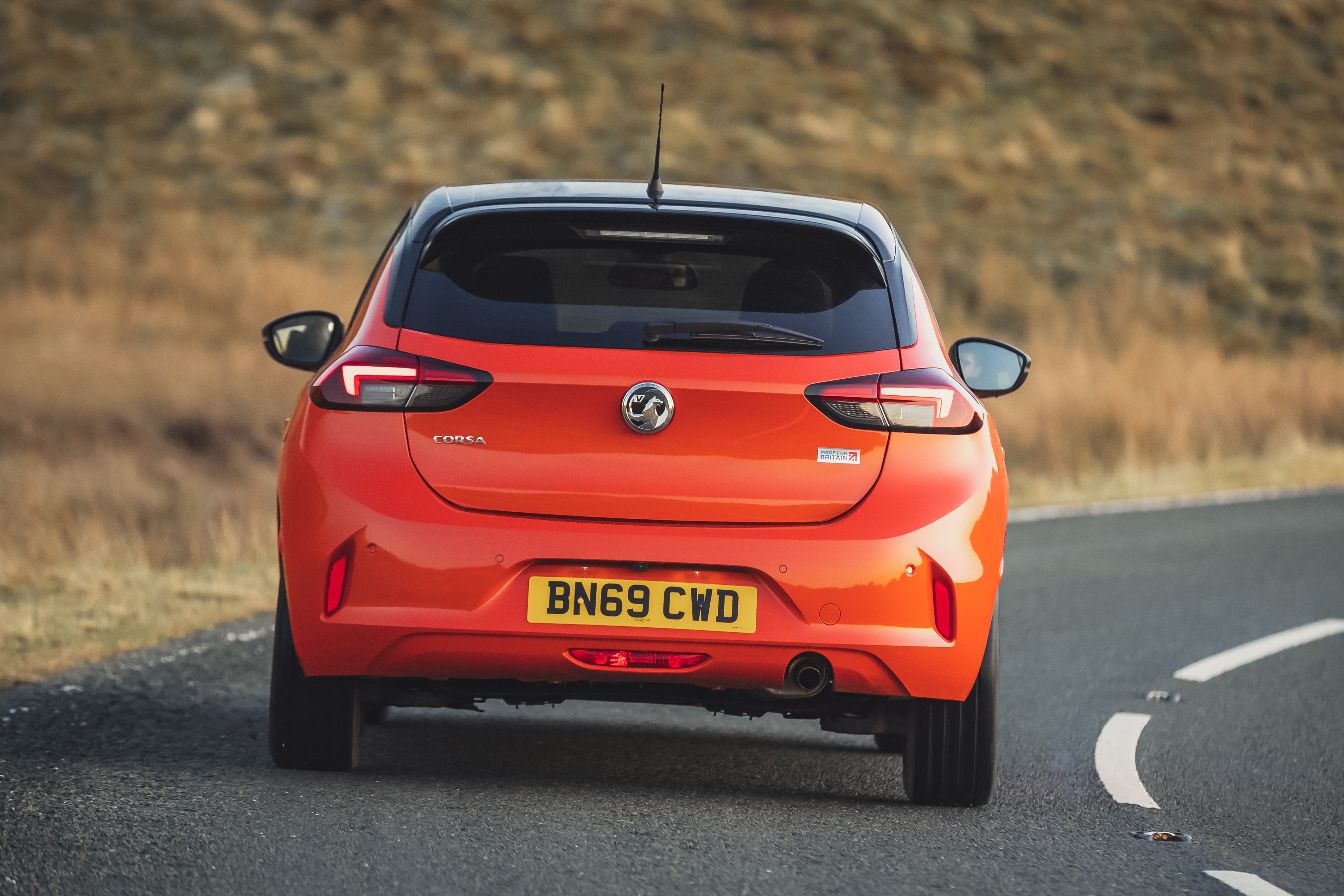 7/10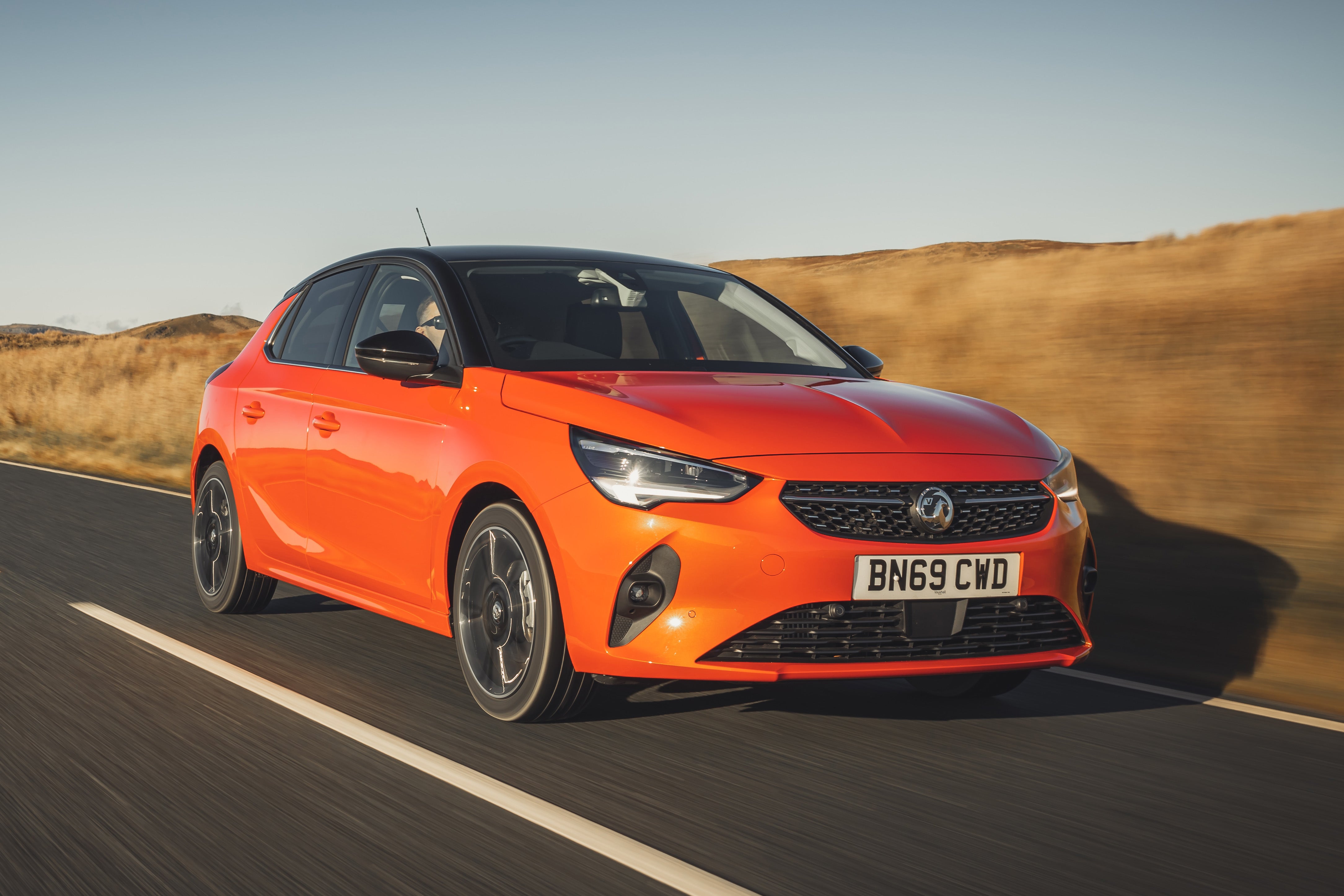 8/10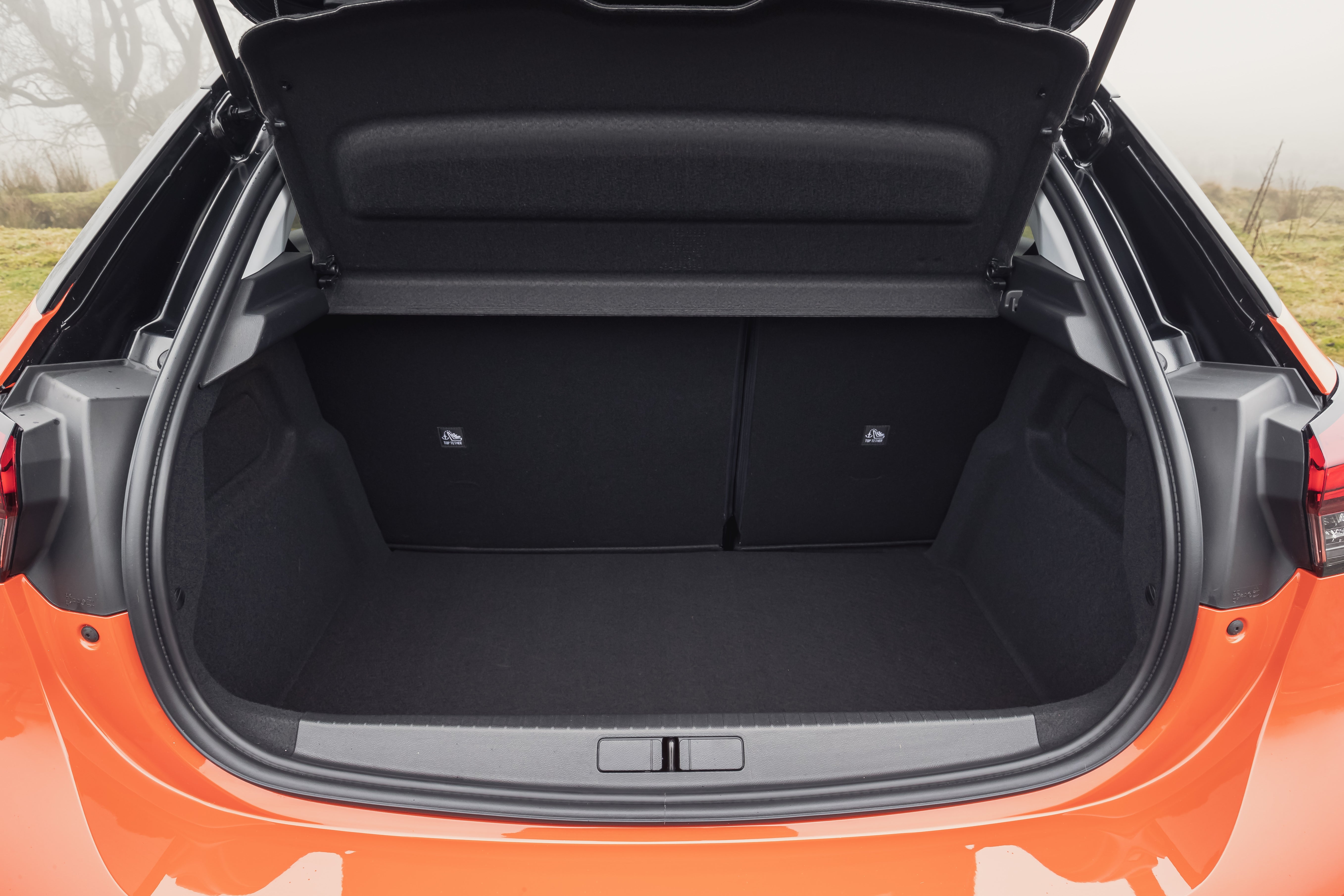 9/10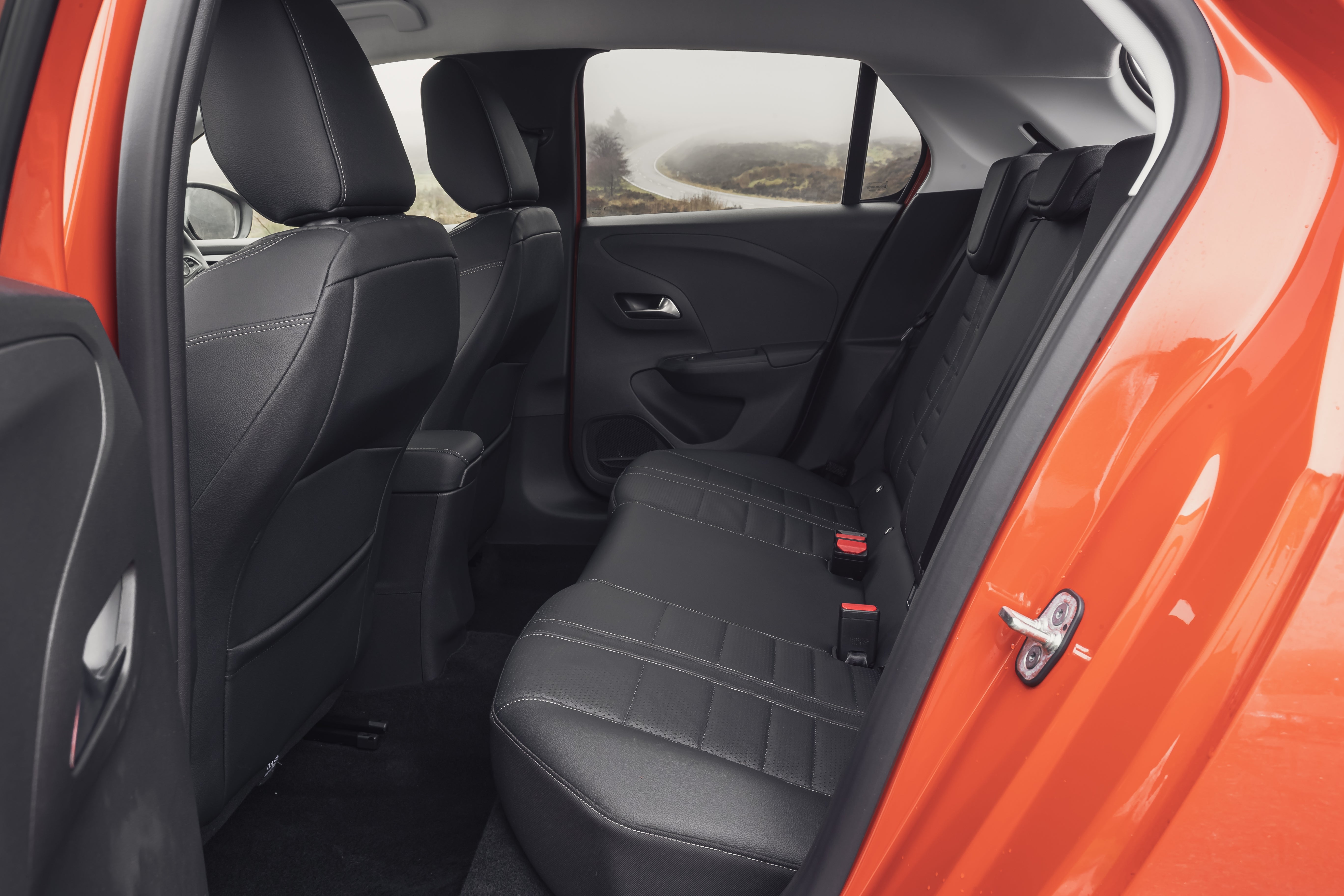 10/10
Launched in 2019

Small hatch

Petrol, Diesel
Launch year

2019

Body type

Small hatch

Fuel type

Petrol, Diesel

Written by
heycar editorial team

heycar rating
Great engines, but iffy ride
Best bits
Long list of standard equipment
Good to drive on twisty roads
Fine petrol engine range
Not so great
Ride is too brittle
Rear seats are too short on knee space
Price of higher spec models
Read by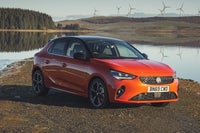 Overall verdict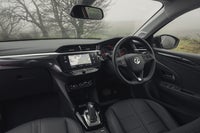 On the inside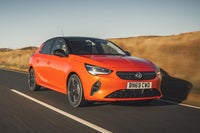 Driving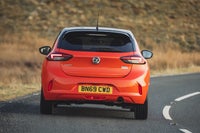 How much does it cost to run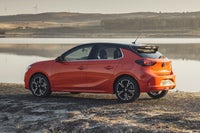 Prices, versions and specification
Overall verdict
"Cheap to run, well-equipped and easy to drive, the Vauxhall Corsa is the embodiment of the supermini all-rounder. However, while Vauxhall's latest small car instalment is easily the best Corsa yet, it still can't match the fun of the Ford Fiesta or the everyday practicality of the SEAT Ibiza."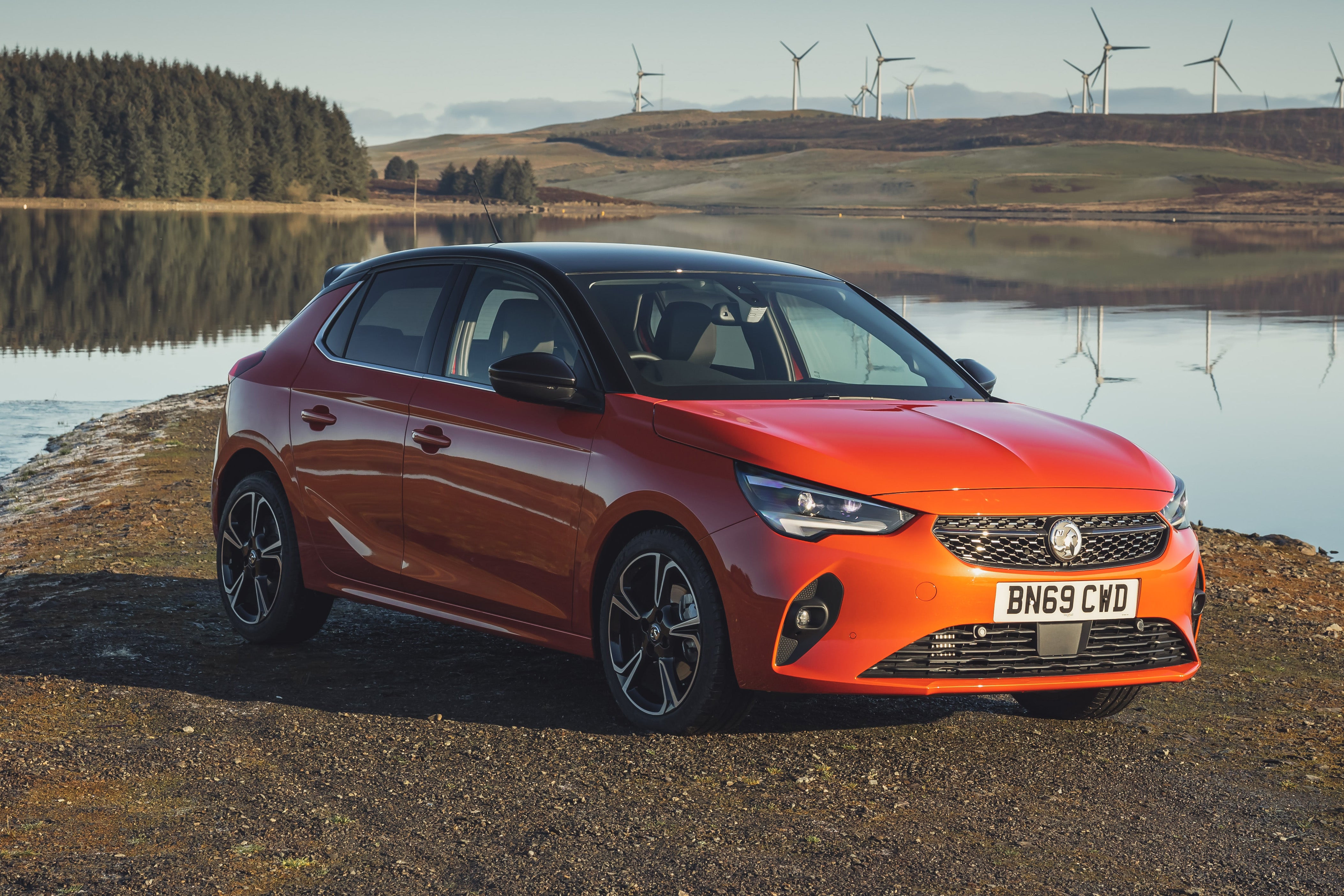 The Vauxhall Corsa has plenty to offer buyers who are in need of an affordable small car that provides decent value and a rewarding drive. Indeed, compared to its predecessor, the latest Corsa is a revelation from behind the wheel.
The Corsa borrows a lot of its oily bits from the Peugeot 208, with the platform and running gear all being carried over from the Peugeot. However, while the two are mechanically similar, the Vauxhall is the keener car to drive thanks to being set up specifically for UK roads. This has involved fine-tuning the suspension and steering to suit bumpier roads that also have lots of twists, turns and cambers to throw at the car.
That stiffer set-up does impact comfort, with the Corsa feeling quite unsettled at low speeds. Rough roads and pot holes produce a lot of body movement, which is made worse if you choose one of the higher specification models with larger wheels. In our view, both the Fiesta and Ibiza are more comfortable cars and also more entertaining on country lanes.
The Corsa is offered with petrol, diesel or electric power, but most will choose the zesty three-cylinder 1.2-litre 100PS petrol, which is identical to the 1.2 PureTech engine found in the Peugeot 208. It's one of the best petrol engines on sale today and is packed with lots of low and medium range urge for relaxed cruising, nippy acceleration and generally easy manners. It works wonderfully well in the Corsa, with 0-62mph taking around nine seconds and advertised economy peaking at a respectable 52mpg.
All versions of the Vauxhall Corsa are generously equipped as standard. Even entry-level models get LED headlights, 16-inch alloy wheels and touchscreen infotainment with Apple CarPlay and Android Auto compatibility as standard.
However, while the Corsa's spec makes a lot of sense on paper, in reality the cabin is more cheap than cheerful with cramped rear seats and lots of scratchy grey plastics. The infotainment is also a long way behind the quality of the systems used by Ford or the Volkswagen Polo and its cousins from SEAT and Skoda.
Compared to the old model, the latest Vauxhall Corsa does represent a monumental leap forward in terms of handling and refinement. Much of this is down to its PSA partnership. However, while an undeniable improvement, the Corsa's progress is hindered by its cramped and disappointing cabin.
This limits its versatility and appeal in the small hatch class, where the best contenders are now nipping at the heels of models from the small hatch sector in terms of cabin space, comfort and driving ability. One thing that does help the Corsa stand out is the fact there's now an EV version, the Vauxhall Corsa-e.
If you're looking for the older version, you need our Vauxhall Corsa (2014-2019) review.
Comfort and design
"The driver gets plenty of space to spread out knees and shoulders in the Corsa, while Vauxhall has also found sufficient headroom for taller occupants of the front seats. You can adjust the driver's seat for height and the steering wheel also alters for depth and angle, so finding a comfortable position is not an issue."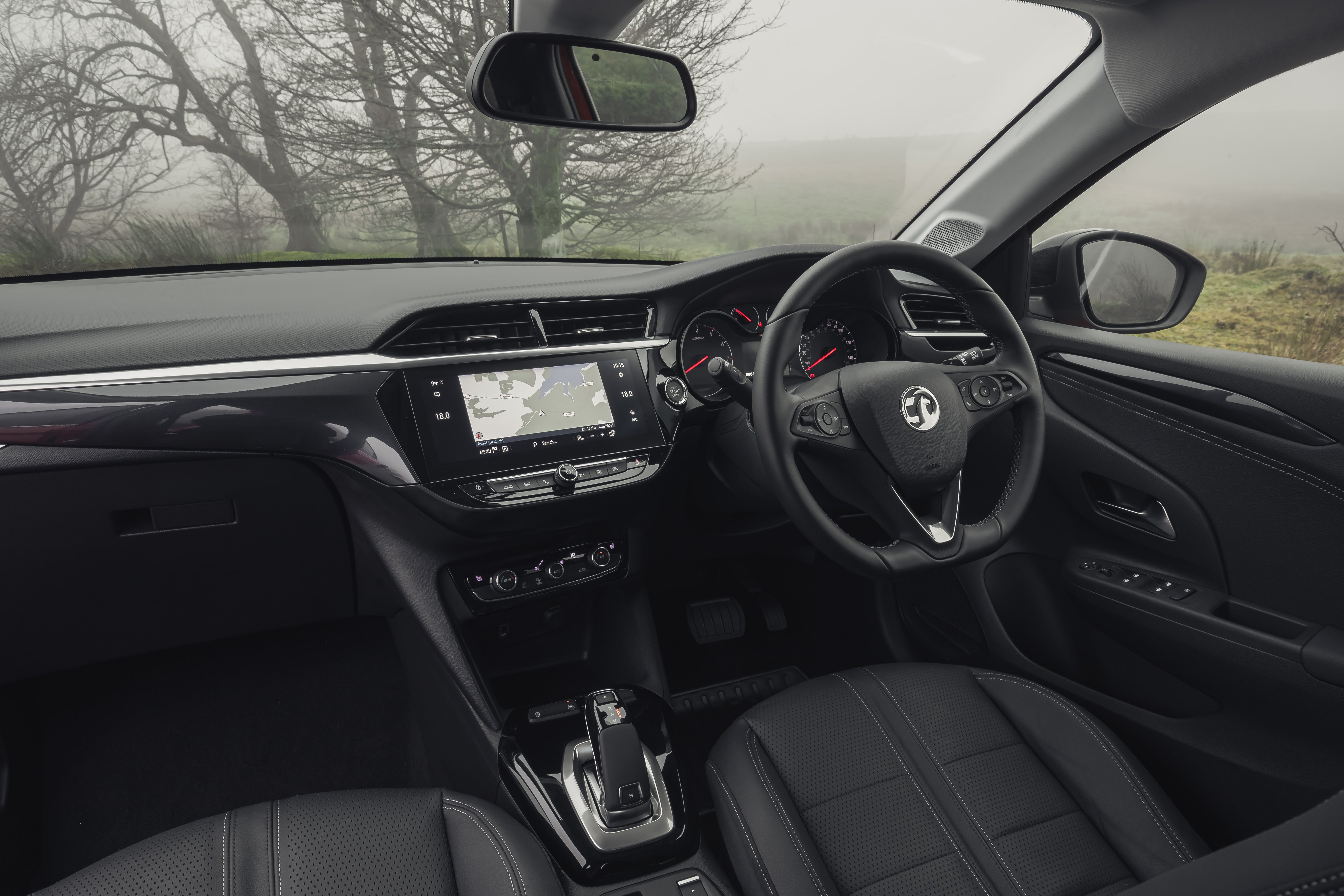 Seeing out across your left shoulder from the driver's seat is more of problem due to the thick rear pillars. This isn't an issue unique to the Corsa, but the Vauxhall is one of the worst offenders in our experience.
The flat-bottomed steering wheel frees up a modicum of extra space for the driver's knees when proceeding in a straight line. It also allows good sighting of the main instruments that stick with a familiar Vauxhall design. The ventilation controls are also just as easy to fathom and use on the move, but we're not convinced by the infotainment screen.
The infotainment comes with a 7- or 10-inch display depending on which model you choose. It's simple enough to use but we have found the screen does not give the best view compared to others we've tried in rivals to the Corsa. Still, you can hook it up to your smartphone with Apple CarPlay or Android Auto that are standard on all models.
Elsewhere around the driver, there's plenty of storage thanks to big door bins, a tray in front of the gear lever and central cubby to augment the glovebox.
Handling and ride quality
"This Vauxhall Corsa is markedly better to drive than its predecessor. That isn't saying a great deal as the older model was marred by unfeeling steering and a ride that was too hard in most circumstances. Helping this latest generation is reduced weight, so the suspension has less heft to deal with."
Even so, the Corsa still manages to come across as a bit stodgy and a car that doesn't know whether it wants to head in the sportier direction of the Ford Fiesta or the comfort bias of the Volkswagen Polo. As a result, it falls between the two stools and satisfies on neither front rather than covering all bases. It's a missed opportunity from Vauxhall, especially as the Corsa is very stable and easy to drive on the motorway. This is the high point of its driving abilities, which is not perhaps what you'd expect of a supermini.
In town, the ride is just about decent, though choose a model with bigger alloy wheels and the comfort suffers as a result. The steering is light for parking duties and doesn't demand much of its driver, but it also doesn't interact in the same way a Fiesta's does to let the driver know what the car is up to. On faster, curvier roads this discourages the Corsa driver from making the most of the car's considerable grip and poise in bends whereas the Fiesta's driver will be having fun.
At this sort of higher pace, the suspension takes on a harder edge that has the driver scanning the road ahead to avoid all but the least severe dimples and ripples. Given the Corsa has been developed from the same platform as the Peugeot 208, it's frustrating to know the French car is agile and dexterous when it comes to plotting its way along similar pitted surfaces.
MPG and fuel costs
"The most economical engine in the Vauxhall Corsa is the 1.5-litre turbodiesel motor that can offer up to an official 70.6mpg average. Given this figure has been arrived at with the latest WLTP testing, we would expect it to be easy to get close or match this number."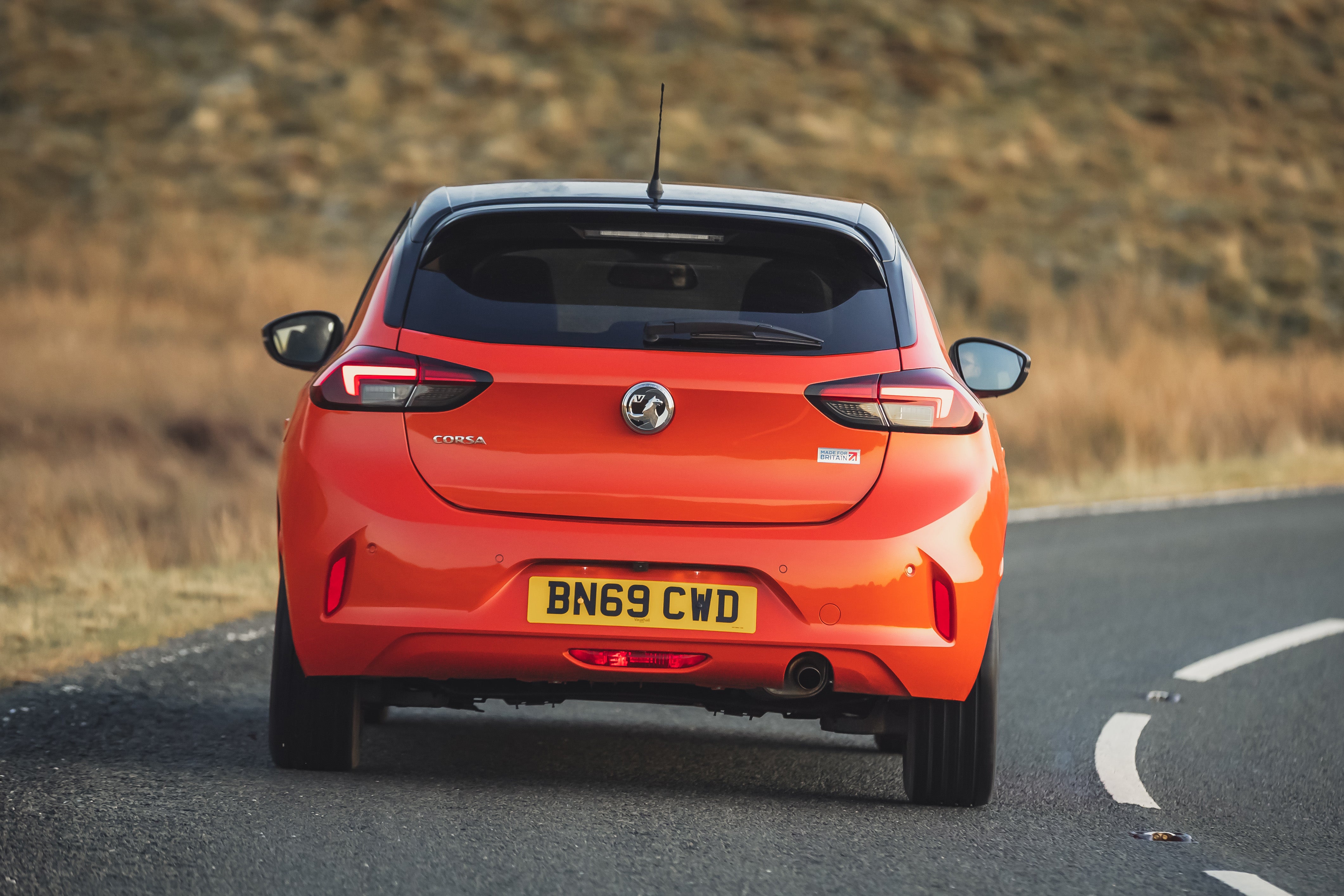 For the 1.2-litre petrol engines, the non-turbo 75PS is the easier on fuel and record a claimed 53.3mpg. However, as the more potent 100PS turbo 1.2 comes in with an official 52.3mpg, we'd take this engine for its better performance with barely an impact on efficiency.
How much should you be paying for a used Vauxhall Corsa?
"There are deals to be had with pre-registered Vauxhall Corsas from franchised dealers. Choosing one of these cars with only a handful of miles on the clock can save you up to £3000 with no haggling and depending on which trim you're after."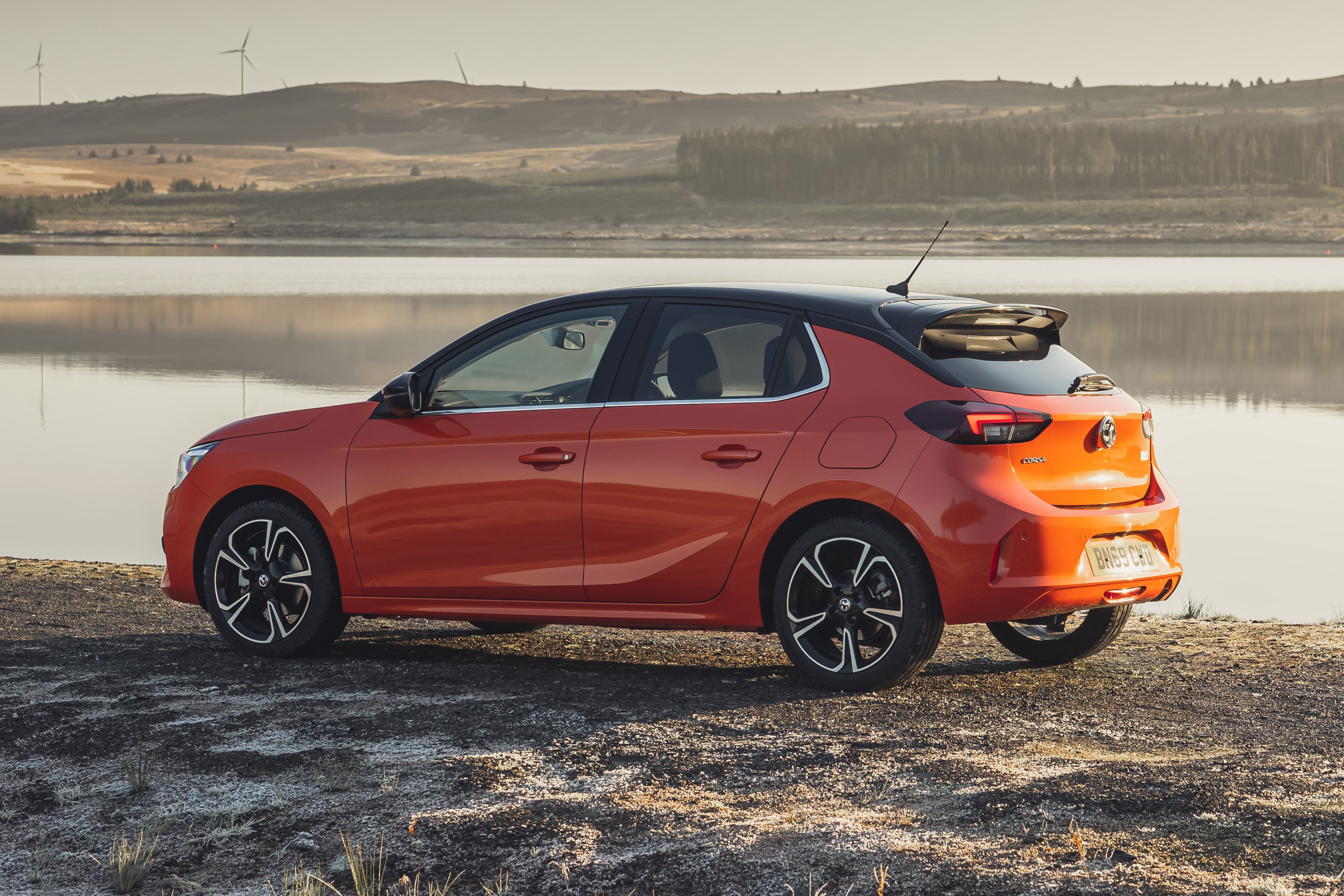 Look for a nearly new example of the Corsa with a few thousand miles under its wheels and you can drive off in a car for £7000 less than it would cost if you paid the full list price.
Ready to get your top quality Vauxhall Corsa?
All cars come with a warranty
Selected dealers only
All quality checked
Vauxhall Corsa
1.4 SRi Nav 5dr
Pentagon Vauxhall Derby

Derbyshire, DE216HB
PCP: £149.83/mo
Representative example: Contract Length: 36 months, 35 Monthly Payments: £149.83, Customer Deposit: £1,284.00, Total Deposit: £1,284.15, Optional Final Payment: £3,422.25, Total Charge For Credit: £1,389.45, Total Amount Payable: £9,950.45, Representative APR: 8.9%, Interest Rate (Fixed): 4.37%, Excess Mileage Charge: 3.9ppm, Mileage Per Annum: 10,000
Vauxhall Corsa
1.4 Energy 5dr [AC]
Pentagon Vauxhall Derby

Derbyshire, DE216HB
PCP: £139.86/mo
Representative example: Contract Length: 36 months, 35 Monthly Payments: £139.86, Customer Deposit: £1,133.00, Total Deposit: £1,133.70, Optional Final Payment: £2,721.00, Total Charge For Credit: £1,191.80, Total Amount Payable: £8,749.80, Representative APR: 8.9%, Interest Rate (Fixed): 4.39%, Excess Mileage Charge: 3.6ppm, Mileage Per Annum: 10,000
Is the Vauxhall Corsa right for you?
If you've owned a Vauxhall Corsa from a previous generation, you will find plenty to like about this latest version. You'll also find a couple of points that seem like retrograde steps.
Starting with the positives, this Corsa is easy on the wallet for running costs thanks to its frugal engines. You also have the choice of a zero tailpipe emissions electric version in the Corsa-e, though most buyers will opt for the refined and perky 1.2-litre three-cylinder turbo petrol that is shared with the Peugeot 208.
Where the Corsa takes a backward step is in its ride comfort and rear seat space. The firm suspension makes the Vauxhall quite jarring on most roads where its rivals are much smoother.
And while we don't expect limo-like rear leg room, this Corsa offers up less space for knees than the car it replaces, which is a serious demerit when the likes of the Kia Rio and Skoda Fabia both have excellent back seat accommodation.
What's the best Vauxhall Corsa model/engine to choose?
There's not much point in looking beyond the entry-point SE model when it comes to choosing a trim for the Vauxhall Corsa. It comes with everything you need and some luxury items on top such as alloy wheels, air conditioning, cruise control and a 7-inch touchscreen infotainment system. It also has plenty of safety gear that includes speed sign recognition and Lane Departure Warning with Lane Assist.
Engine-wise, we'd recommend the 1.2-litre three-cylinder turbo petrol motor with 100PS. It has more muscle throughout its rev range than the 75PS non-turbo version, delivers the same emissions and is barely any less economical. We'd also stick with the six-speed manual gearbox that is standard rather than the eight-speeder auto as it has a light, easy shift and well-chosen ratios for town and motorway driving.
What other cars are similar to the Vauxhall Corsa?
Think Vauxhall Corsa and the immediate rival that springs to mind is the Ford Fiesta. This pair have been duelling it out for decades and each has its own merits. For the Fiesta, this has always been the way it drives thanks an agile chassis and peppy engines.
Others in the supermini sector to consider alongside the Corsa are the refined Volkswagen Polo, spacious Skoda Fabia or, if you want a bit of flamboyance, the MINI Hatch. You should also think about the Peugeot 208 that shares most of its mechanical components with the Corsa as the French machine is very good.
Quality and finish
At first glance, the Vauxhall Corsa's cabin looks like a big step on and up in terms of quality from its predecessor. There are certainly signs that things have improved, such as the deeply padded soft-touch materials used for the upper dash surfaces.
However, the Corsa is quickly let down when your eyes and hands explore more of the plastics and other materials inside the cabin. A lot of the plastics are cheap, low-grade and hard, so they are prone to scratching that quickly makes them look old and scruffy.
Alleviating all of this are some glossy dash inserts and splashes of chrome embellishment to lift the cabin ambience to the same sort of level as the Ford Fiesta's. Even so, there are other areas where the Corsa is not quite as thoroughly thought out as it could be, such as the volume control dial in the middle of the dash right where your hand rests when using the infotainment screen, so you end up constantly having to reset the volume's setting.
Infotainment
The lower end Vauxhall Corsa models come with a 7-inch infotainment screen, while the Elite Nav Premium and Ultimate Nav models have a 10-inch display. In both cases, they are simple to pair with your smartphone using the USB port and Apple CarPlay or Android Auto.
Using these connections also means you can access apps from your phone through the car's display. It means every Corsa driver has sat-nav to hand through their phone, while those models with the larger 10-inch screen gain integrated sat-nav with the car.
We find the smaller screen can be tricky to read while driving due to its narrow shape. The bigger 10-inch version solves this and is easy to use. It's also very responsive to the touch of your finger, while shortcut buttons on the display make it quicker to access important menus for the heating, stereo and nav controls. Also with the larger screen, you can input destinations using voice control that helps avoid nudging the stereo's volume dial by accident when pressing icons on the infotainment screen.
Space and practicality
Vauxhall has taken a step back with this generation of Corsa when it comes to fitting in rear seat occupants. The previous Corsa was one of the roomier cars in its class, but this one drops down the ranks to become one of the less accommodating.
That's a shame as it means adults will find it hard to squeeze into the back of the Corsa without their knees jutting into the rear of the front seats – not comfortable for anyone. Headroom is also dismal and forces even average-sized adults to sit with their heads at an angle to fit in here.
Put children in the back of the Corsa and it's a better story, but still far from the best in the class. However, the flat bench cushion means you can seat three kids across the Corsa with enough room for their elbows and shoulders. All three get a triple-point belt and headrest, while Isofix kiddy seat mounts are supplied with the two outer seats.
With this Corsa, Vauxhall has decided not to offer a three-door model, so getting in and out of the rear seats is simple as you don't have to clamber between front seat and door pillar to do so. The rear doors open wide and make it easy for parents to lift in a kiddy seat, though the Isofix mounts are tucked behind slits in the upholstery rather than easier to use plastic covers.
Head round to the back of the Corsa and you find a tailgate that opens up high but reveals a load sill that is also high off the ground. It forces a big drop to the boot floor, though the cargo bay itself is well shaped and unhindered by the rear wheelarches or suspension. It's a pity there are not any storage cubbies on either side of the boot, but at least it offers 309-litres of space to be one of the biggest in the small hatch class.
Folding the 60/40 split and tumble rear seats is as easy as in any other small hatch. Topple the seats and it reveals a little intrusion at the sides from the suspension which narrows the available gap to slide larger items through. With the back seats down, you have up to 1081-litres of space, which is again among the better in the class.
Engines and gearboxes
Most buyers will choose their Vauxhall Corsa with petrol power. The sole 1.2-litre three-cylinder turbocharged petrol is available with 75PS or 100PS. In 100PS form it is a peach of an engine with a generous thump of pulling power delivered between from barely over tickover and it stays there all the way into the mid-rev band where this sort of engine will do the bulk of its work.
This means the Corsa has a rewarding punch, which provides plenty of zip for passing slow moving vehicles, pulling out of junctions or joining a fast-flowing A road.
The 75PS 1.2 engine is the only powertrain to get a five-speed manual gearbox, while the higher powered petrol and diesel get a six-speed manual as standard.
Vauxhall offers an eight-speed automatic transmission called the EAT8 as an optional extra. It shifts quickly and intuitively when left to its own devices and there are three shift options covering Normal, Eco or Sport. In our opinion, it knocks spots off any other small automatic, apart from the 208 and C3 Aircross automatics with the same transmission.
Drivers who cover long distances can also spec the Corsa with diesel power in the form of a 1.5-litre three-cylinder turbocharged engine that develops 102PS. However, while the diesel has more low-gear acceleration, it does have a tendency to become quite noisy between 20 and 40mph.
Refinement and noise levels
If the Vauxhall Corsa's ride quality fails to impress, at least it does a good job of keeping noise from the tyres and suspension isolated from the cabin. At any speed, the Corsa's interior is largely free from the roar that can afflict others in this sector and this holds true of those trims with larger wheels.
It's the same story when it comes to wind noise as the Corsa happily swishes along the motorway with very little disturbance from the breeze.
As for the engines, they are impressively quiet and smooth running. Even when worked hard, the 1.2-litre petrol keeps itself in check, while the diesel is also among the quietest of its type in the supermini class. It all adds up to a small car that is very capable on longer journeys and this is forte of the Corsa, albeit one that a couple of others come close to rivalling, such as the Skoda Fabia and Volkswagen Polo.
Safety equipment
Vauxhall has worked hard to make this Corsa a great deal safer than its predecessor, so a four-star rating from Euro NCAP may seem a bit of a body blow to the manufacturer. Even so, the Corsa comes with twin front, side and curtain airbags as standard in all models. It also has three-point belts for all occupants and two Isofix child seat mounts on the outer rear seats.
All Corsas have ESP stability and traction control, ABS anti-lock brakes and a Hill Hold Assist to make sure it doesn't start to roll backward as you pull away on an incline. There's also traffic speed sign recognition to flash up the appropriate maximum in the dash display as a reminder to the driver.
On top of all that, every Corsa also comes with autonomous emergency braking to warn the driver of hazards in the road ahead. Should the driver fail to notice, the system will apply the brakes to avoid a collision or lessen the impact of the ensuing crash. Vauxhall also fits a lane departure warning and assistance to guide the car back into lane if it strays too close to a white line. A driver fatigue system is another standard feature to let the driver know when to take a break.
Some Corsas can be further enhanced with a Blind Spot Alert to tell the driver if there's a vehicle coming alongside that the driver might not notice.
Maximum EV range
The Vauxhall Corsa-e has its own separate review, but it's worth noting the company claims an official range of 209 miles. This makes it one of the better cars in its class for travelling further between recharges of the 50kWh lithium-ion battery. Recharging the battery to 80 per cent of its full capacity can be achieved in 30 minutes from a 100kw charge point or seven and a half hours with a typical home charger.
In the real world, you can expect a range of around 140 miles between recharges, which gives you a margin for finding a charge point before things get desperate.
Insurance groups and costs
Vauxhall has pushed up the prices of the Corsa compared to its predecessor in an effort to make it a little more premium. As a result, the cheapest Corsa to get cover for is the 1.2-litre 75PS model that falls into group 10 in SE trim.
At the opposite end of the spectrum, the 1.5-litre turbodiesel is the priciest to insure as it sits in group 20 even when you choose it in the least opulent SE trim.
VED car tax
While the Corsa-e benefits from free road tax thanks to its zero tailpipe emissions, the cheapest non-EV Corsa to get road taxed is the diesel with the automatic gearbox. Its carbon dioxide emissions of 85g/km means you pay £110 for the first year and then £150 in the following years.
The rest of the Corsa range falls into Band E with emissions between 91- and 100g/km, so you'll pay first Vehicle Excise Duty of £135 and £150 thereafter.
Trim levels and standard equipment
Vauxhall has simplified the Corsa trim line-up considerably and it starts with the SE that has 16-inch alloy wheels, LED headlights, electric front windows, and air conditioning. You also get a 7-inch infotainment screen, DAB radio, Bluetooth connection, and Apple CarPlay and Android Auto with no subscription fee.
Move to the SRi trim and you gain different alloys, LED front fog lights, electric rear windows, and a sporty styling pack for the outside including rear privacy glass, black roof and chrome-topped exhaust. It also has rear parking sensors and a roof spoiler. Inside, the SRi has sports front seats and alloy foot pedals.
With the Elite Nav model, you have the 10-inch infotainment screen with 2- and 3D navigation mapping, Vauxhall Connect live traffic updates, and electric folding door mirrors. There's also leather-effect upholstery, rear parking camera and blind spot alert, front parking sensors, heated front seats and steering wheel, and automatic wipers and lights.
The Ultimate Nav has 17-inch alloy wheels, leather seat trim with massage function for the driver, keyless entry and ignition, and IntelliLux headlights. It also come with climate control and adaptive cruise control.
Vauxhall also offers Nav and Premium options for the SE and SRi. The Nav brings, funnily enough, integrated sat-nav, while the Premium versions provide automatic headlights, and heated front seats and steering wheel.
Learn more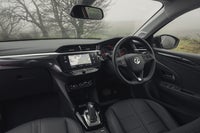 On the inside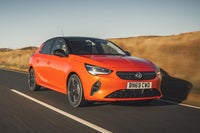 Driving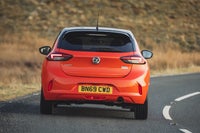 How much does it cost to run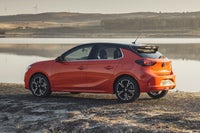 Prices, versions and specification
Reviews of similar cars
Quality checked, all cars less than 8 years old and warranty included
Looking for other Vauxhall cars?
Quality checked, all cars less than 8 years old and warranty included