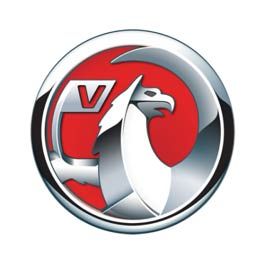 Vauxhall Insignia (2008-2017) Review

Written by
heycar editorial team

heycar rating
"A bargain that means business"
Best bits
Great value for money and lots around
Hard-wearing and practical interior
Excellent seats
Not so great
Lacks head-turning appeal
Limited rear headroom
Humdrum image
Read by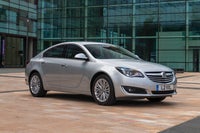 Overall verdict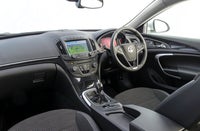 On the inside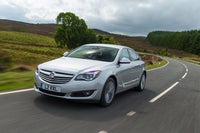 Driving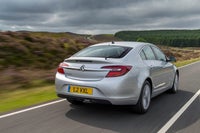 How much does it cost to run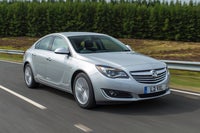 Prices, versions and specification
Overall verdict
"The Vauxhall Insignia isn't a particularly exciting choice, and you might wish for an Audi A4 or BMW 3 Series instead. But you'll be paying a premium for them. Why not stick with the Insignia and enjoy a car that's just as able, even more spacious and much better equipped?"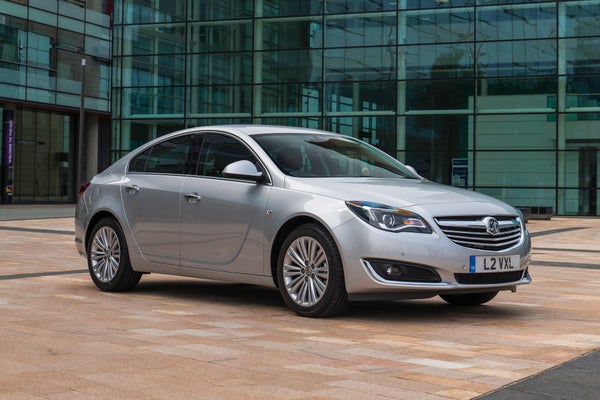 The Insignia is Vauxhall's largest passenger car, and part of a long-running model line that was formerly called Vectra and, before that, Cavalier.
This type of car used to be a best-seller in the UK, but things have changed, and volumes are now a fraction of what they were. Blame the ascendancy of the SUV, but also the (literal) growth of cars such as the Vauxhall Astra: many find that model large enough and don't need the size of the Insignia. And those who do will probably go for a Vauxhall Grandland X...
This is a car that sells to one core market: the company car sector. Sales to people spending their own money, rather than that of their company, are negligible. This has a knock-on effect on how the range is configured: mainly diesel, focused on low emissions and high MPG, with a range of trims that are about packing in the essential extras – rather than fripperies that don't add value.
It's a businesslike business car, if you will. There's no badge envy with this 2008-on Insignia, but those who were given one by their company will have discovered a very comfortable and practical place to spend the next three years and 90,000 miles of their working life.
These qualities transfer to the used car sector, too. You'll certainly pay far less for an Insignia than a same-age BMW or Audi, and you are likely get a better haul of gadgets as standard. In some ways, it's a smarter second-hand buy than a more premium alternative, because of what you get for your money. Who needs to show off to the neighbours, anyway?
This generation of Insignia actually has plenty of premium credentials of its own. It offers a very grown-up drive, with a real feeling of integrity. It's a very relaxing long-distance cruiser, with a decent ride, brilliant seats and effortless engines. It was built to allow people to cover miles in comfort when new, and those qualities still shine through in second-hand examples.
The generous standard kit is welcome, and later models also feature a surprisingly contemporary infotainment system, which offers decent functionality despite the fast pace of electronic evolution. There are some powerful diesel engines within the range too – not to mention a fiery VXR V6 twin-turbo range-topper. It's a real rarity, but worth hunting out for people who want bargain-priced Audi RS4 alternative.
The Insignia isn't quite perfect at carrying out its core role in life. While the front seats are enormous, rear-seat space is compromised by a plunging roofline that restricts headroom. The boot is a good size, though, and the massive tailgate opens it up for all the world to see. Loading even the most cumbersome luggage into an Insignia shouldn't be too tricky.
We rate the Vauxhall Insignia because it's a well-built and able large car, offering plenty that growing families will find welcoming. As prices keep on edging closer to bargain basement level, now's your time to grab one of the best before they start disappearing.
If you're looking for the newer version, you need our Vauxhall Insignia Grand Sport (2017-) review.
Comfort and design
"The Vauxhall Insignia is a car designed around the driver – because the designers knew it's the driver who'd be spending 95 percent of his or her time alone in it, most likely on a motorway. The design is quite appealing if you're new to the car, with a wraparound 'Riva speedboat' look to the dashboard, also favoured by upmarket cars such as the Jaguar XJ. The use of rich-looking trim inlays that stretch from the dashboard into the doors reinforces this effect."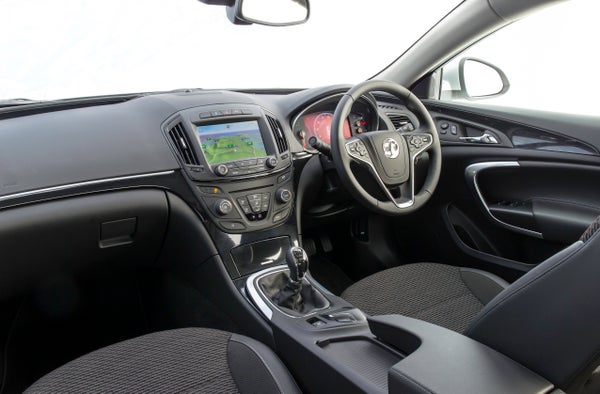 The dashboard still feels modern, thanks to the touchscreen's high-up location atop the centre console. What dates it are the fiddly buttons above and below, plus a mass of extra buttons for the climate control system. Vauxhall tidied this up a bit with the 2013 facelift, but it's still cluttered. And there are even more buttons on the steering wheel, just for good measure.
The cabin is nicely lit in red and ice white at night, and could pass for an Audi or BMW. Instruments are extremely clear and it's generally a relaxing place to be. The objective, you sense, was to keep the load on the driver low, and make sure they weren't driven to distraction.
Another thing to note: seat comfort. It's brilliant. The chairs are exceptionally supportive and well sized, shaped for both small and large alike. An ergonomics body in Germany has even awarded the Insignia a 'top seat comfort' prize, which is no mean feat.
We especially like the more bolstered seats you get in SRi models, which give that bit more support and adjustment. Vauxhall's reputation for making some of the best seats in the automotive business was born from its large family cars – it's a top priority for businesspeople and the designers knew they had to excel here. The Insignia does not disappoint.
Handling and ride quality
"The Vauxhall Insignia is, dynamically, a car that could easily justify a premium badge. It's not a driver's car like a BMW, but it has the inbuilt integrity to rival something like an Audi or Mercedes-Benz. This is a robust, solid machine that feels safe and secure from behind the wheel."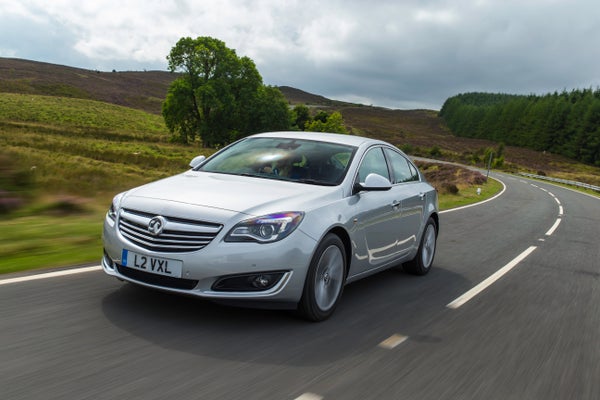 Pre-facelift cars were, admittedly, a bit lumpy, and didn't quite have the smooth-riding refinement of later models. But we're concentrating on post-facelift cars here, the ones you're most likely to find as part of a manufacturer-approved scheme, and they really are very impressive for long-striding comfort.
The Insignia is at its best on the motorway. Ride quality is exceptionally stable and absorbent, with a really planted and secure feel that gives you confidence to deal with anything that may unfold. The suspension is quiet, never crashes into expansion joints, and remains flat and even without becoming jarring or uncomfortable. Even on larger wheels, it's very good. It feels suitably over-engineered to cope with most things a city centre can throw at it, too.
Handling is effortless. The steering is precise and well-connected, without feeling nervous. There's a sense of ample grip and the Insignia steers through corners with a flat and composed feel. It is by no means engaging or invigorating – again, a BMW does that job for you – but has a straightforward, low-stress feel that helps the driver thread it from one end of Welsh countryside to the other without fatigue.
MPG and fuel costs
"Low emissions are a by-product of good fuel economy. And company car drivers love them as it means less tax to pay."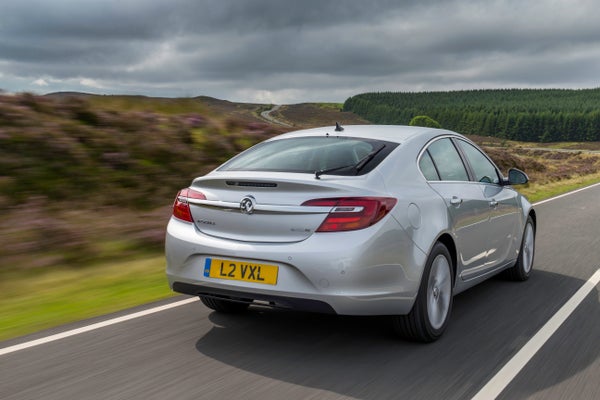 The Insignia is thus dominated by some impressively fuel-efficient motors, particularly the diesels. Many 2.0-litre CDTI versions average over 65mpg, with some of the lower-power versions edging over 75mpg.

This is, of course, according to the more lenient, and older, NEDC fuel economy test, so is unlikely to be replicated in daily driving. But it does show how efficient the diesels can be. The 1.6-litre CDTi is good, too – and underlines why you should avoid the 1.8-litre petrol: less than 39mpg is awful, and will equate to little more than 30mpg in everyday use.

You can spot Insignias with standard engine stop-start by the 'Ecoflex' branding they wear.
How much should you be paying for a used Vauxhall Insignia?
"Early Vauxhall Insignia prices have fallen to bargain basement levels these days, but if you want a model from a reputable approved-used dealer, you need to spend from around £5,000 for a 2015-on car."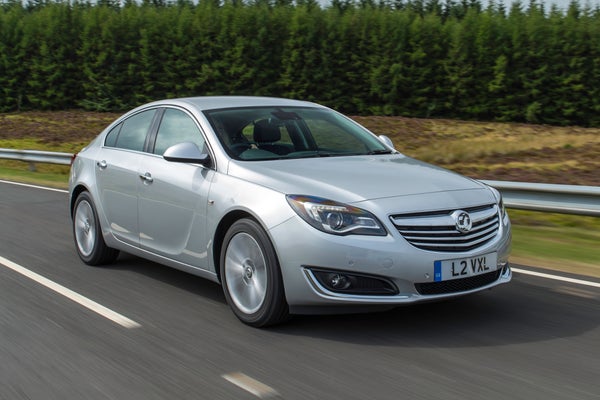 You'll find a broad mix of diesel engines, plus a surprising number of 1.8-litre versions, and they'll mostly be SRi trim.
Don't spend more than £10,000 for this era of Insignia, because you may as well buy a higher-mileage 2017 version of the current-shape model. The best value is in the £7,500 region, where there's plentiful choice and a good selection of lower-mileage, privately-owned vehicles in very appealing Elite Nav grade.
Is the Vauxhall Insignia right for you?
Lots of family car buyers think they need an SUV, but actually they'd be better off saving a fortune and buying a second-hand Vauxhall Insignia instead. It's particularly competitive in terms of boot space, which is both larger and more practical than many SUVs, even if their rear seats might offer more comfort.
Those after a smart buy will think it worth considering, too. Why have an Audi or BMW when this Germanic machine does what they do for far less? That the pretty shape still has a certain amount of elegance – it's really ageing well – only bolsters our enthusiasm for the well-priced Vauxhall.
What's the best Vauxhall Insignia model/engine to choose?
The choice is broad. Vauxhall sold this generation of Insignia in a tremendous variety of trims through the years, with a varied mix of engines as well. We can give you one top tip right away: go for diesel, rather than petrol. If ever there were a car born to be a diesel, it's this. Pick from either a 2.0-litre CDTi or later 1.6 CDTi (we prefer the 1.6 engine as it's more modern, fuel-efficient and emissions-compliant).
The complexity of the trim lines is baffling, with all sorts of names and letter combinations. Keep it simple and go for SRi, which is the best blend of equipment, affordability and style. Many company car drivers did just that, which means plenty of choice available on the used market.
What other cars are similar to the Vauxhall Insignia?
The Vauxhall Insignia's most obvious rival is the Ford Mondeo, another long-running car that's previously been around as the Sierra and Cortina. The Volkswagen Passat has served for decades too, while other challengers include the Peugeot 508 and Citroen C5.
If you want even more space and value for money, the Kia Optima and Hyundai i40 are worth a look. And the Skoda Superb out-spaces them all, with a vast rear cabin and boot.
Quality and finish
This is not a premium car so it does not offer the same sort of perceived quality you get in an Audi or BMW – or, saying that, even a Volkswagen Passat. That's not to say it's a poor quality car, though. The plastics inside don't have a luxury finish, but they're still robust and solidly constructed, and not too shiny or scratchy to the touch. As we've mentioned, the top half of the dash is surprisingly plush at first glance, and it's only when you run your hands lower down that you notice more unyielding materials.
Facelifted cars are a bit more elegantly finished than earlier models. Vauxhall used more rich-looking trim, and also cleared out (some of) the buttons from the dashboard. The infotainment screen was sharper and a new set of instruments looked more contemporary.
Insignias have good quality seat upholstery, with the multi-material choices in some versions being particularly appealing, especially as the seats themselves are so good to sit in.
Infotainment
There were a couple of generations of infotainment during this Insignia's lifetime. Early cars used a colour screen, but it didn't offer a great deal of functionality and didn't easily pair with smartphones. After all, when it was new, smartphones had barely been invented.
The 2013 system was a big step on. It was based around an eight-inch touchscreen with a crisper display and much simpler, more intuitive graphics. This system is easier to use and more comprehensive.
Look out for Insignias with the Navi 900 IntelliLink system, which features Apple CarPlay as standard. This super-useful smartphone connectivity tool was, however, optional on the more basic R700 Touch system, so you might still be in luck even if you don't have a car with nav.
Top-spec facelifted Insignias also had a part-electronic instrument panel that packed in more functionality to a colour screen ahead of the driver. It's another premium-style feature that we like, and think is worth searching out in a used car.
Space and practicality
Front-seat space is superb. The Insignia has a staggering range of adjustment for its driver's seat. It slides so far back on the runners, even those who think they're tall will barely be able to touch the pedals. The steering wheel adjusts for height and reach, and there's a good amount of seat height adjustment, too. It means everyone should be able to find an absolutely perfect driving position – another example of how the Insignia prioritises the driver.
The only slight black mark is that it's not easy to judge where the car's extremities are. This is a very large car and the interior seems designed in a way that you can't quite get a sense of where its corners are. You'll get used to it, but the Insignia will certainly feel like a bulky car to manoeuvre at first.
In the rear, so long as you're not too tall, it's pretty good. The rear seat is, like the chairs in the front, very comfortable. It's firm and supportive, with lots of under-thigh padding for business-people stuck in the back from Slough to Glasgow. Legroom is decent, too. It's headroom that's the problem – even sub-six-footers will find their head pressed against the roof when they lean back, which is a bit of a disappointment in a car this large (the Insignia measures more than 4.8 metres long and over 1.8 metres wide).
Oddly, boot space seems only average as well, despite measuring 500 litres with the seats up. It's a very long space, but there is far too much intrusion from the wheelarches, plus a big, awkwardly-shaped step in the floor as it meets the rear seat-backs. The opening is vast, though, creating an almost walk-in space, and there is (just about) enough width at the rear of the boot to accommodate a set of golf clubs mounted sideways.
The seats are split 60:40, and folding them opens up 1,470 litres of space. This is a large amount, although that slightly awkward shape means you may not make full use of it. The 2017-on Insignia is much better in this regard.
Isofix mounts for child car seats are fitted to the outer rear seats as standard, and the wide cabin makes them easy to use – although remember to duck as you lean in and out, due to the curvy door openings.
Engines and gearboxes
Your eyes may glaze over if you look at the full array of engines Vauxhall offered in this generation of Insignia throughout its lifetime. It's a tremendous line-up, which we'll attempt to simplify by concentrating on the mainstays. The range opens with a 1.8-litre non-turbo, which is best avoided, as it's gutless in a car this heavy. If you want an affordable petrol, go for the 1.4-litre turbo: it's smaller but more powerful, and a lot more fuel-efficient.
Petrol Insignias are rare though. Most were sold with a diesel engine, of which the 2.0-litre CDTi is the most popular This was sold in a multitude of power outputs from 120PS right up to a 195PS Bi-Turbo (and a rare all-wheel-drive version for better winter traction), but it's the 130PS and 163PS motors that are most commonplace.
This isn't a particularly smooth-running engine, with a gravelly nature, but it settles down brilliantly on motorways to an extremely refined and (that word again) effortless cruise. It responds strongly to the accelerator and is, overall, a strong albeit workmanlike engine.
If you travel more at mixed speeds, the rattles of the 2.0-litre engine might grate. The 1.6 CDTi is a better bet. This engine produces 136PS and isn't the fastest against the clock, but it's less droney and smoother-revving, seeming that bit more alert (even if the performance figures don't portray this).
Automatic Insignias are rare unless you're looking at more expensive variants. The auto 'box isn't great, but it does a job. Rather like the six-speed manual, in fact, which is far from memorable but isn't excessively awkward or obstructive to use.
Refinement and noise levels
On the motorway, in facelift guise, the Insignia is excellent. Noise levels are very low, with wind whistle kept at bay and the slightly noisy road-surface and suspension intrusion of earlier cars better isolated. All engines fade into the background and the Insignia does a very convincing impression of a Mercedes-Benz.
It's a pity the engines aren't a bit quieter, particularly the 2.0-litre diesel, which spoils the car's in-town refinement. The larger diesel feels old fashioned, with the 1.6 offering less vibration and low-resonance rumble – although even this is far from the 'whisper-quiet' motor promised by Vauxhall's advertising.
The Insignia in post-facelift guise was sold with some particularly large alloy wheel options and it's worth noting that these can generate a bit of tyre roar at speed, particularly if the car is running on cheaper tyres. Those new-fangled tyre labels that indicate how noisy the rubber will be could have been designed for cars such as this.
Safety equipment
It was way back in 2009 that Euro NCAP crash-tested this generation of Insignia. The results shouldn't be compared to more modern cars, as the tests have undergone a decade of (more stringent) evolution since then, but it's still fairly reassuring that the car scored 94% for adult occupant protection and 79% for child occupant protection. Safety assist was pretty good on 71%, although pedestrian protection was a woeful 40% even then. We dread to think what the score would be if it were tested to today's standard.
Front and side airbags are fitted to all Insignias, along with side head airbags that stretch from front to rear, although the seatbelt reminders only cover those in the front.
Isofix is only for the rear seats too, and there's no passenger airbag cut-off switch, nor any knee airbags. At least electronic stability control is fitted to every Insignia of this era.
As standard, the car comes with a tyre repair kit, but new car buyers could choose the option of a proper spare wheel – a full-size one at that.
Insurance groups and costs
Again, such an enormous range of cars means a lot of variability in terms of insurance groups. To try and simplify things, note that a 1.4-litre turbo starts from group 16 (out of 50): the same as a 1.8 (we know which we'd rather have). The 2.0-litre diesels start from group 18, a 160PS version is in group 21 and the Bi-Turbo is in group 24.
SRi VX-Line versions typically move up a group compared to the equivalent standard SRi. Generally, insurance costs shouldn't be too high, and an Insignia will cost less than a premium-brand equivalent such as an Audi. Certainly, thieves won't be drawn to it. They probably won't even notice it as they head for next door's Audi.
VED car tax
Some Ecoflex diesel Insignias emitted so little CO2 – as in, sub-100g/km emissions – they actually benefit from free VED (road tax). Look out for these 120PS models, but don't dismiss the others, which generally only cost either £20 or £30 a year.
A reason to avoid the automatic versions is a big hike in CO2 emissions, which pushes up tax. A manual CDTI costs £20 a year, but its automatic equivalent costs £150 a year.
Trim levels and standard equipment
The Insignia model range is broad, with Exclusiv and ES at the lower end, moving through SRi to Elite at the top. In addition, there's the sports-look SRi VX-Line and all-singing Elite Nav.
Post-facelift models included a Tech Line, which has everything any self-respecting company car driver could wish for, plus a smart-looking Design version that ended up being one of the better sellers. Vauxhall then started filling in the gaps with versions such as Energy, which had a bit more kit than SE, but not as much style as Design.
We told you it was confusing. Did we mention there was also a Limited Edition that was anything but limited? Thought not.
Learn more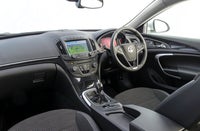 On the inside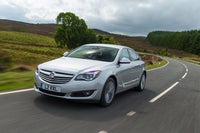 Driving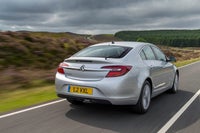 How much does it cost to run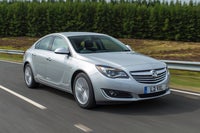 Prices, versions and specification
Reviews of similar cars
Quality checked, all cars less than 8 years old and warranty included