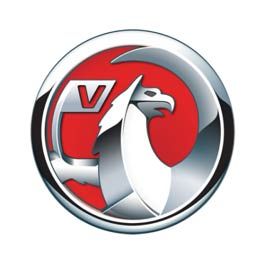 Vauxhall Mokka X Review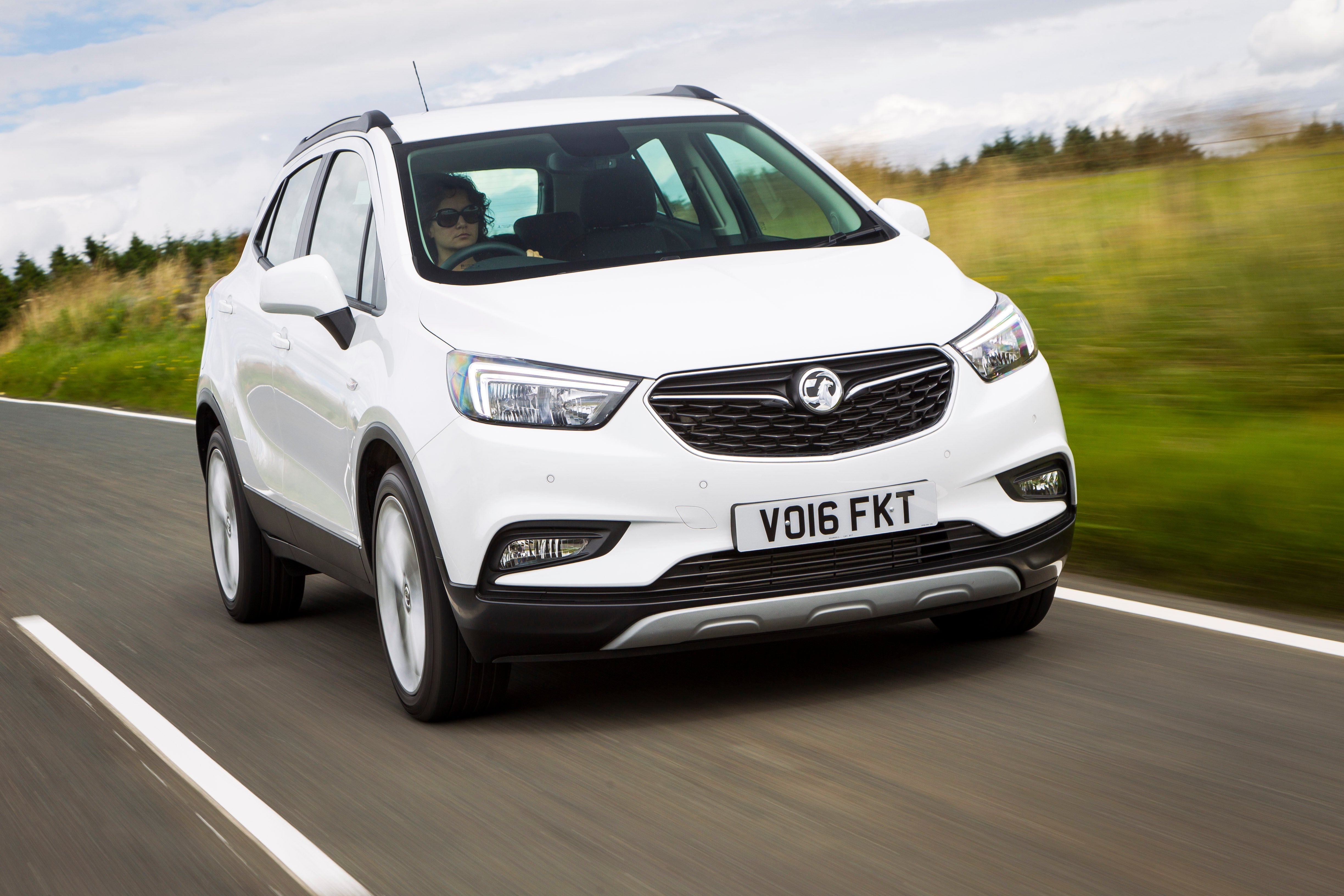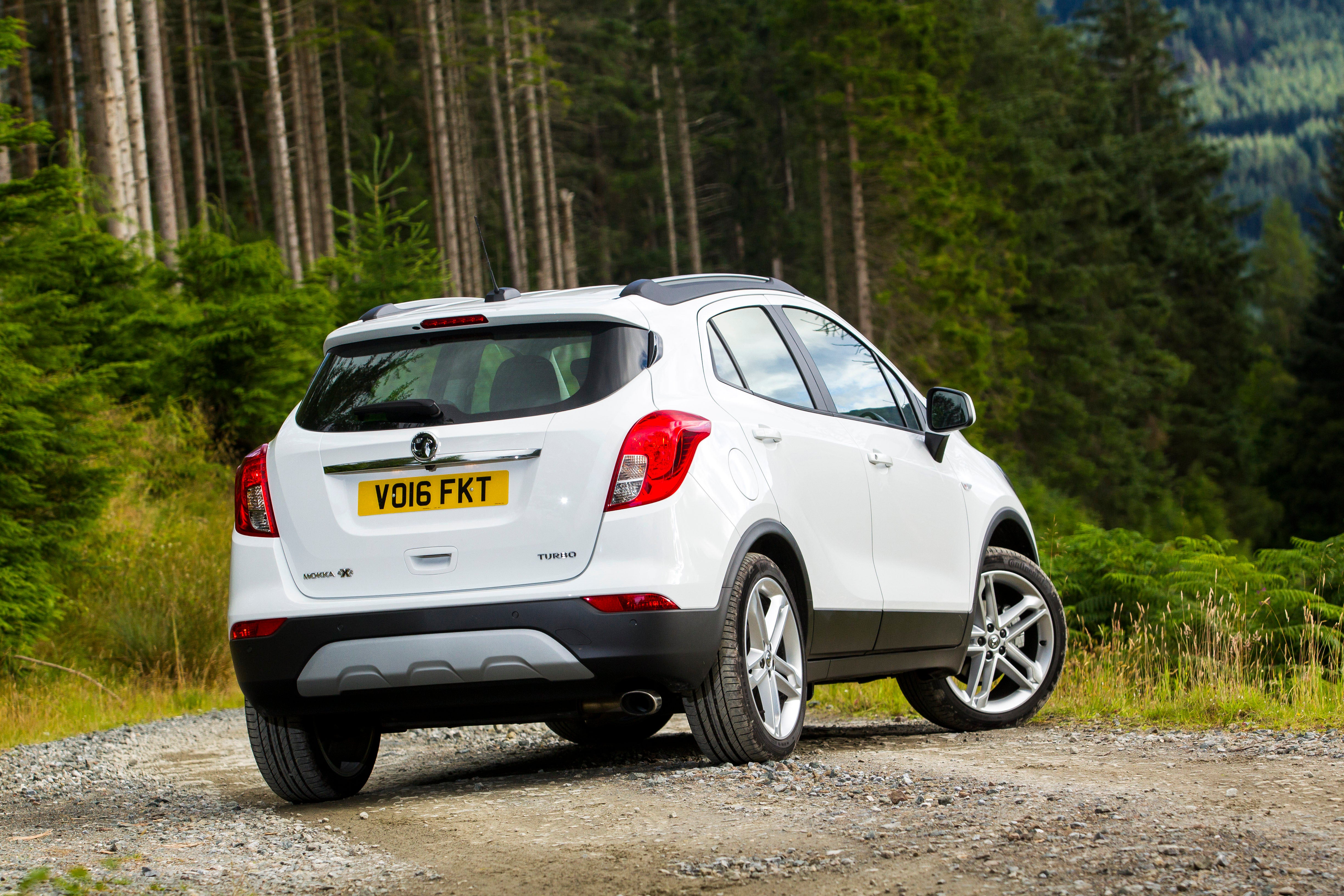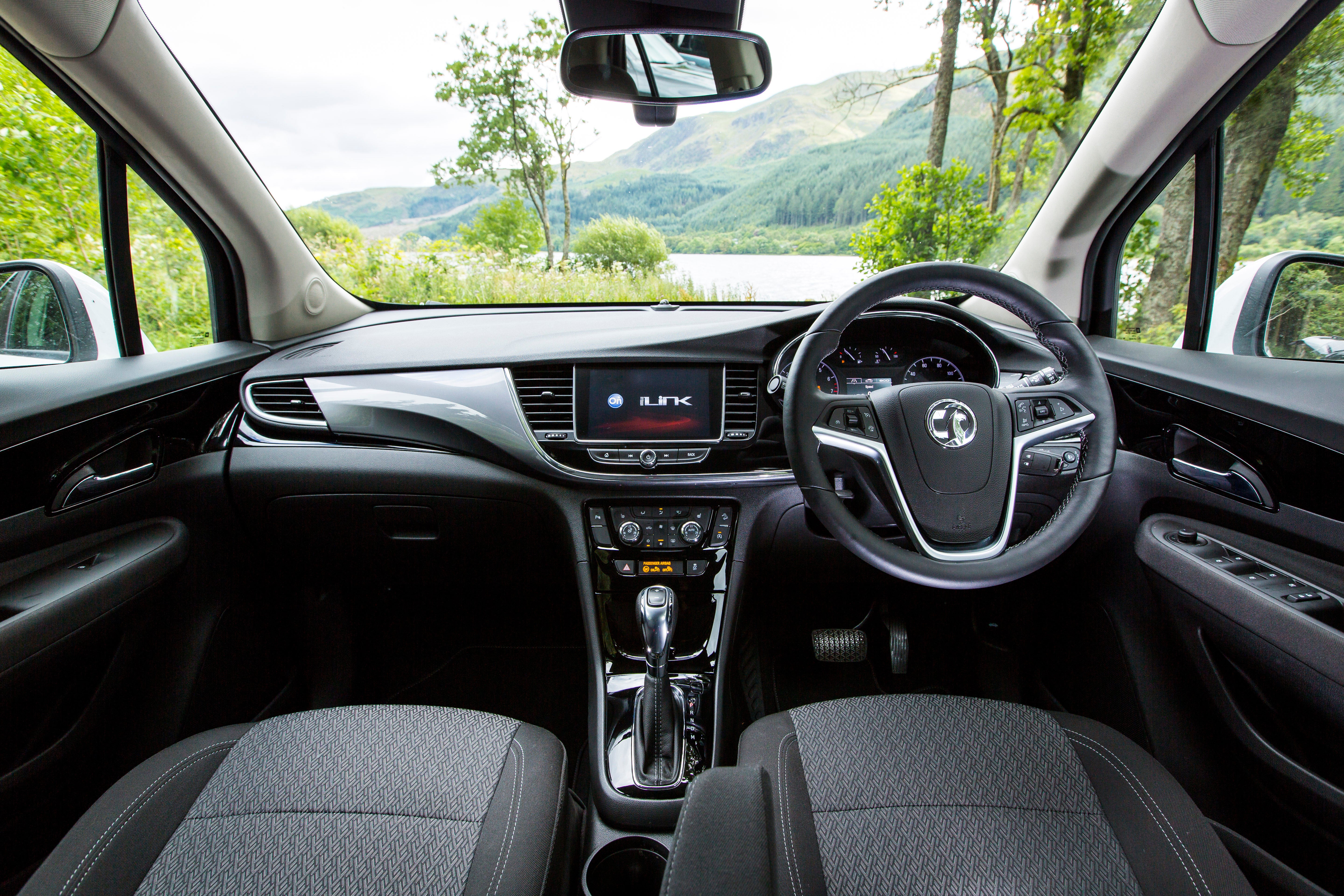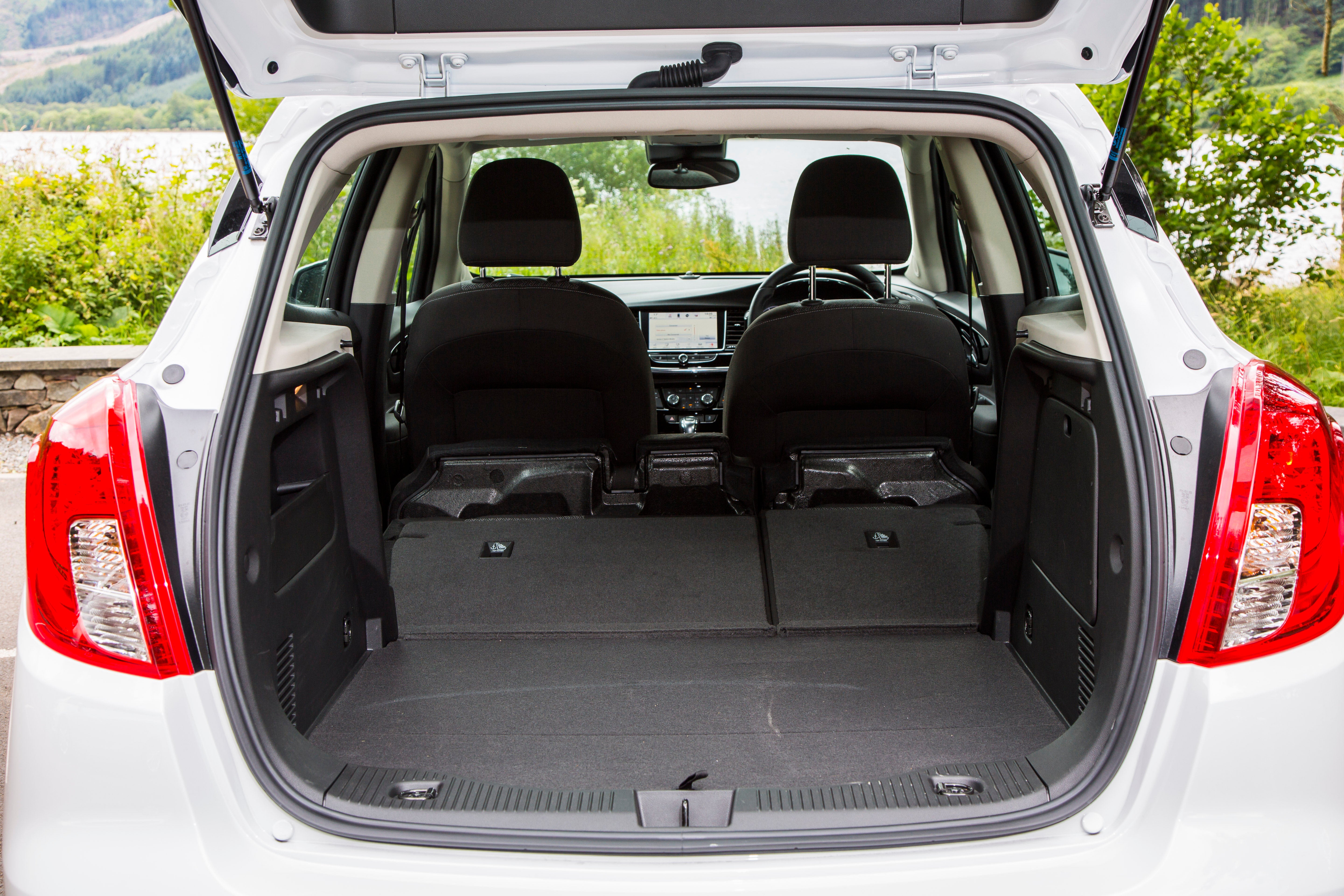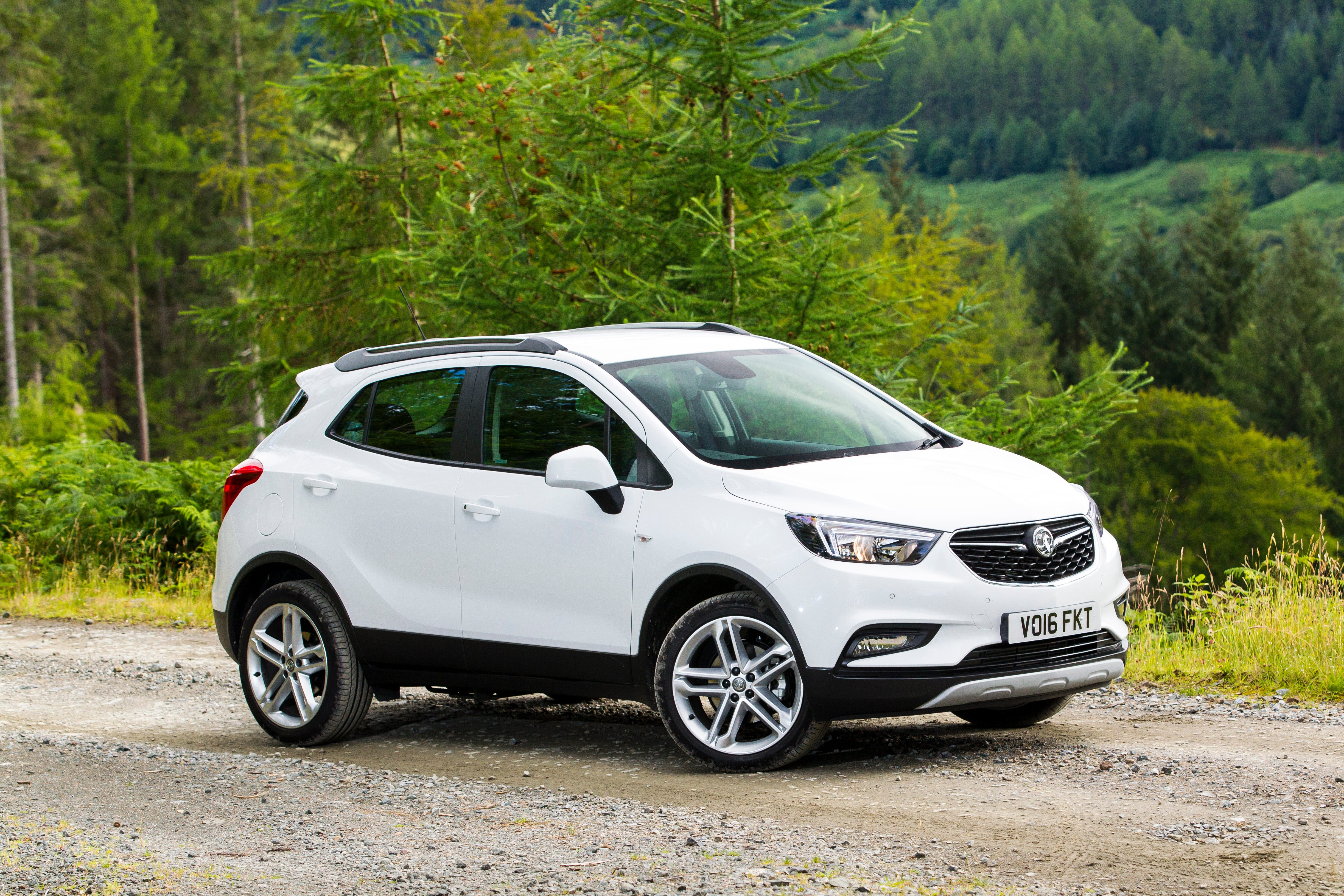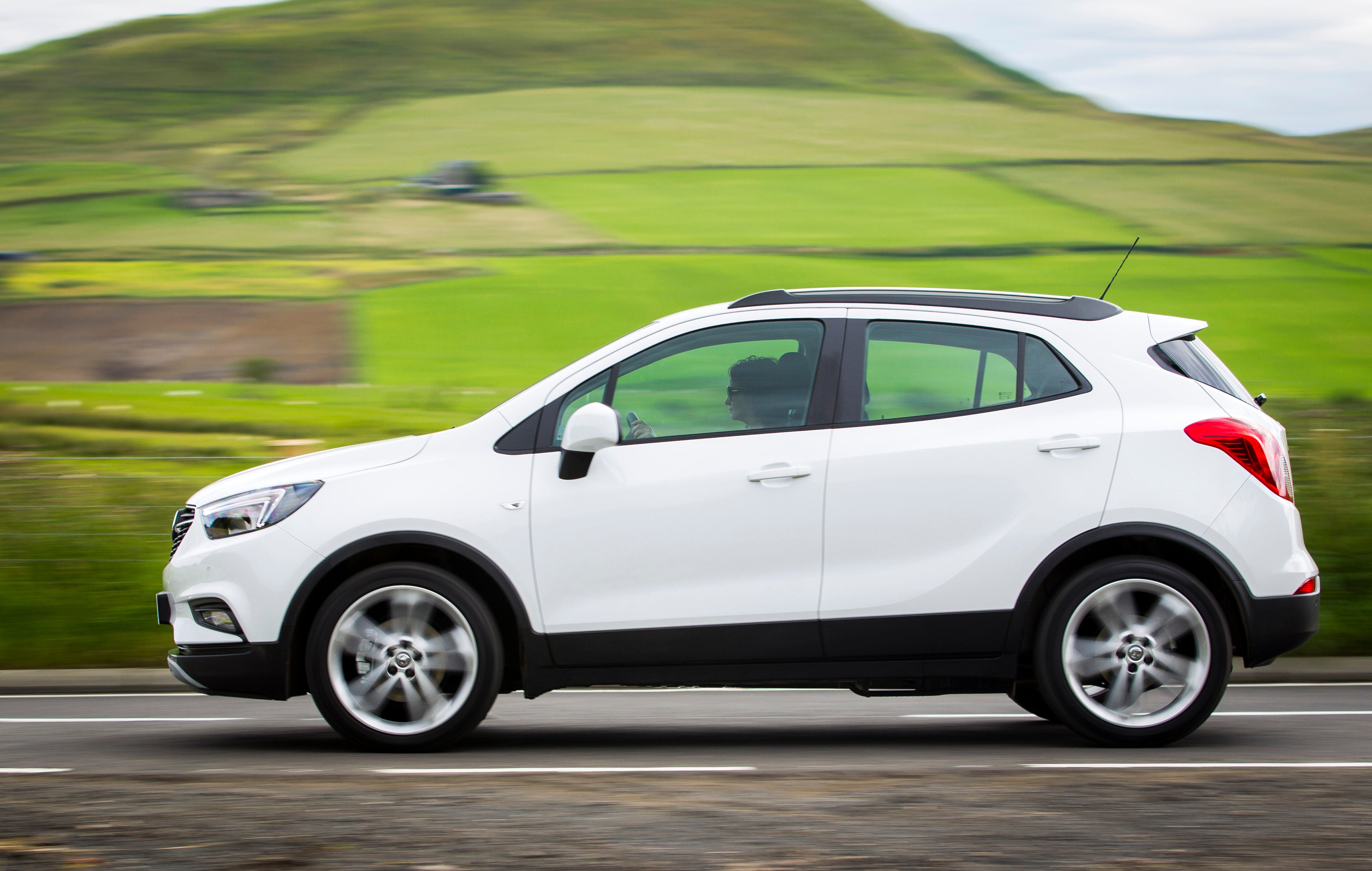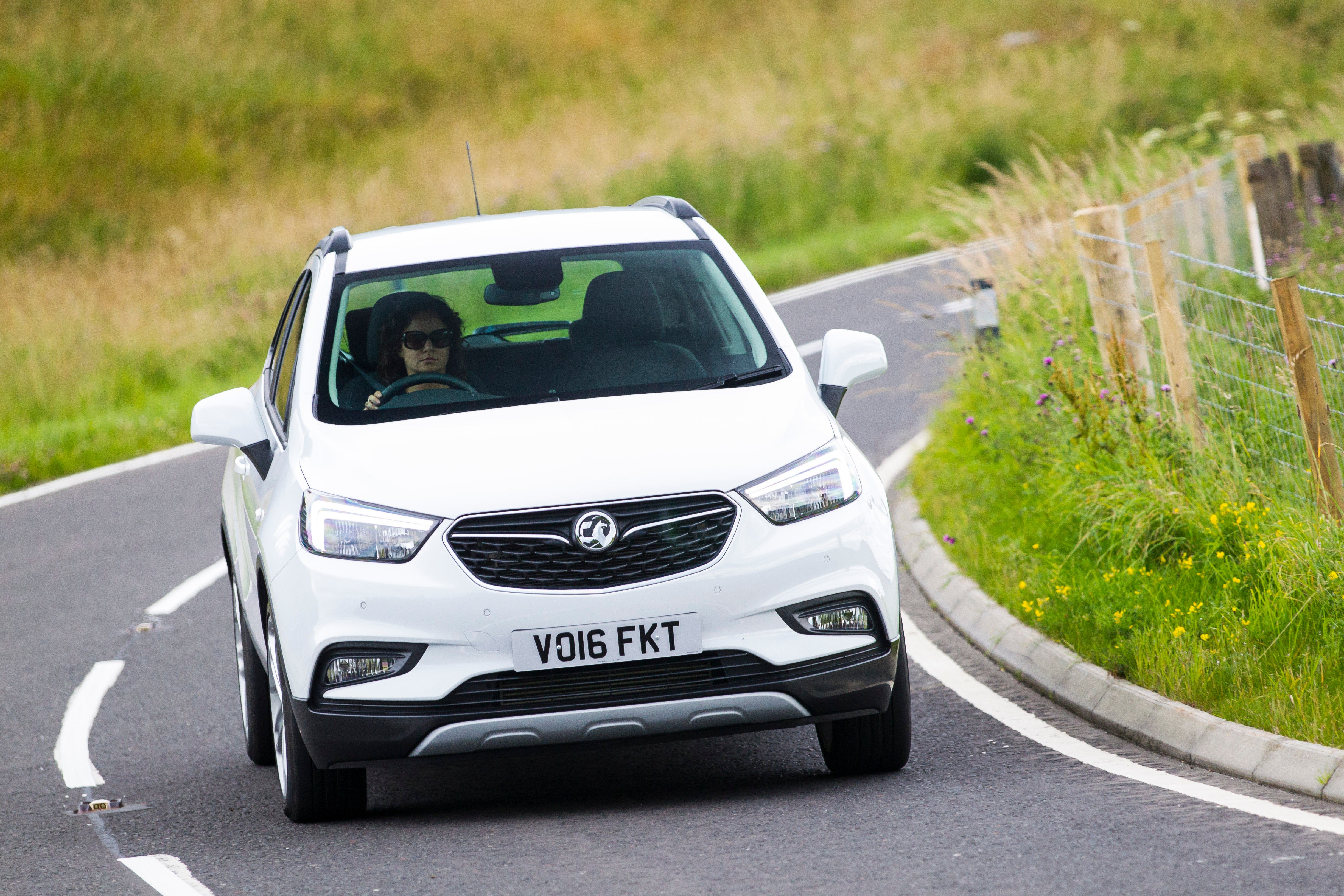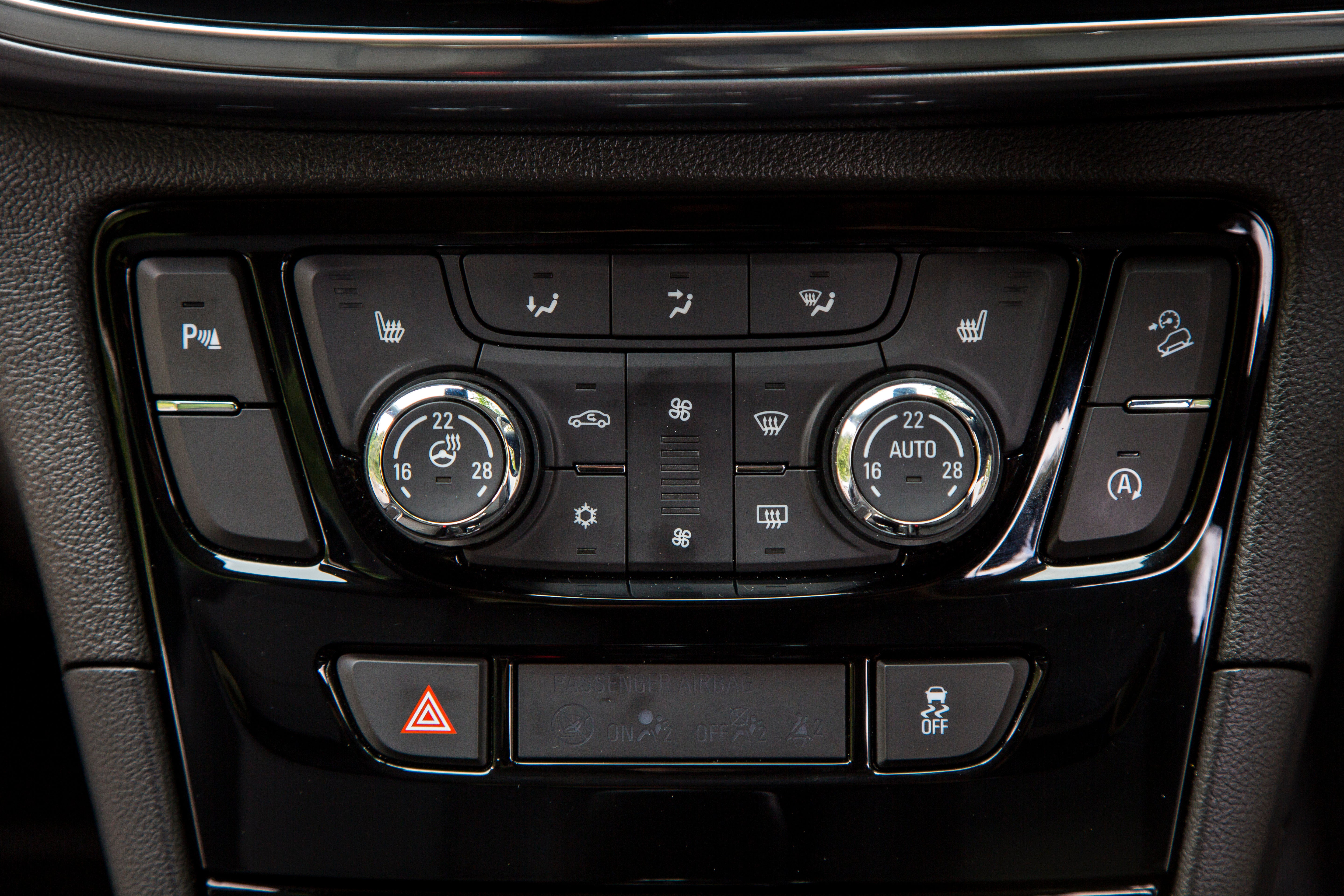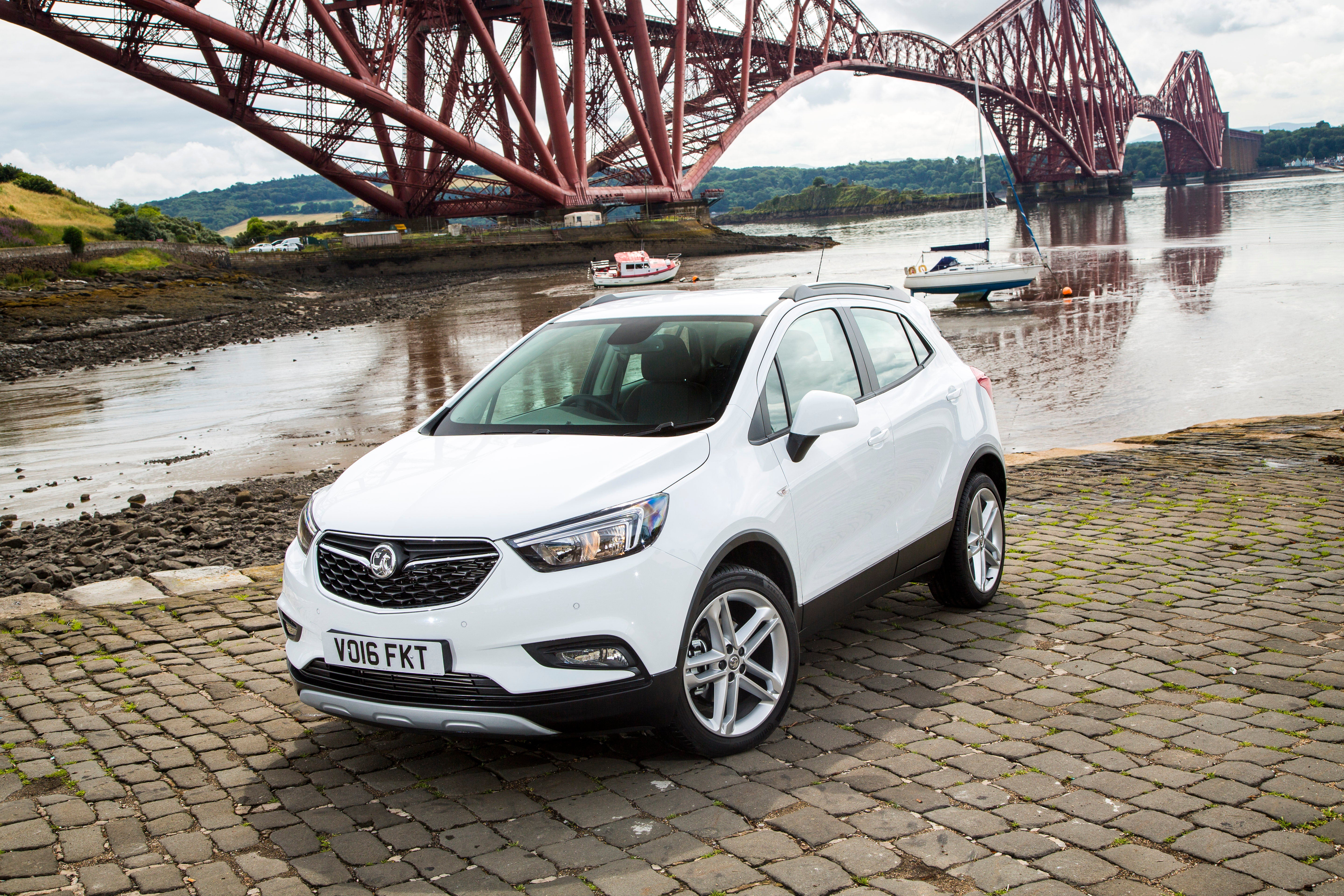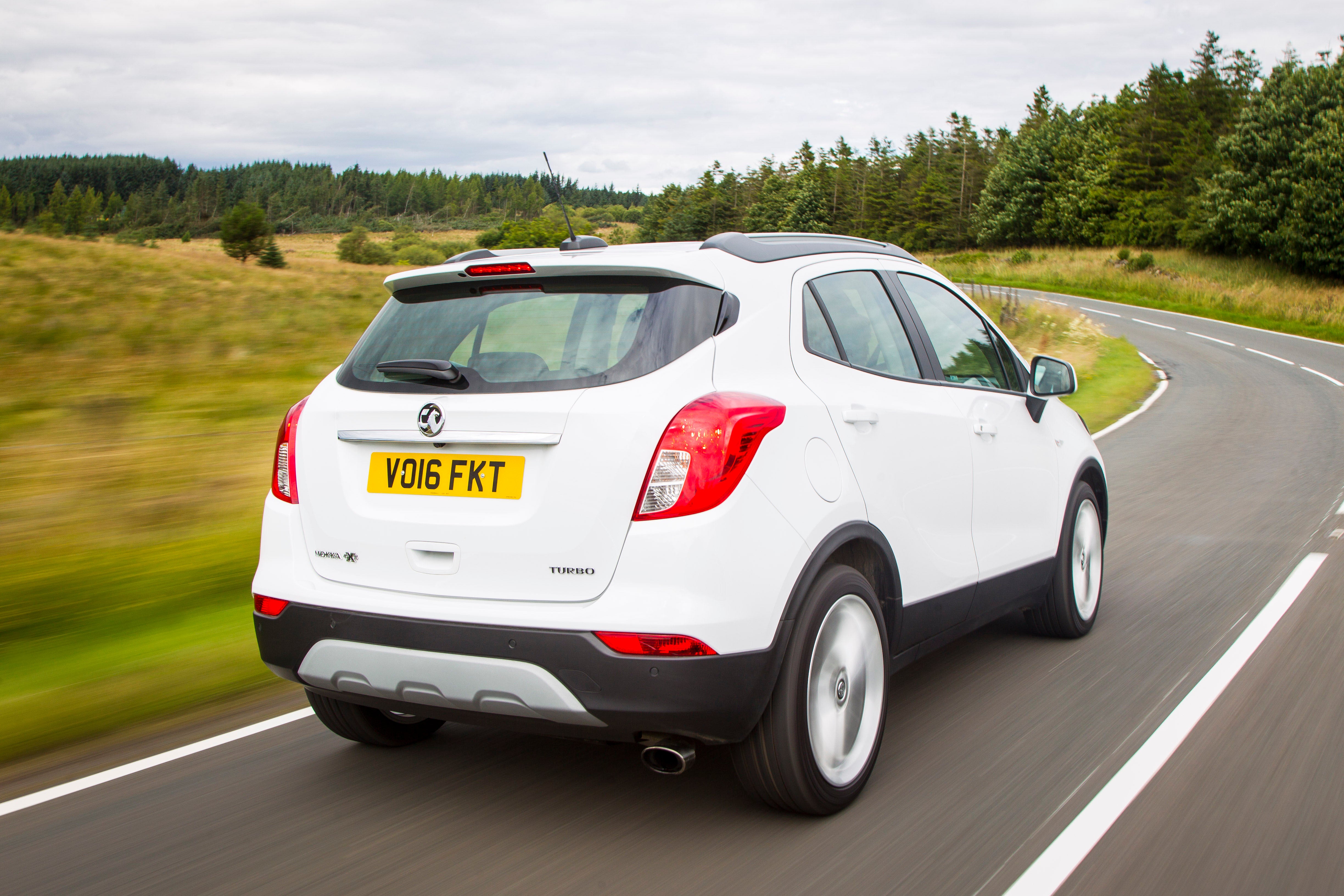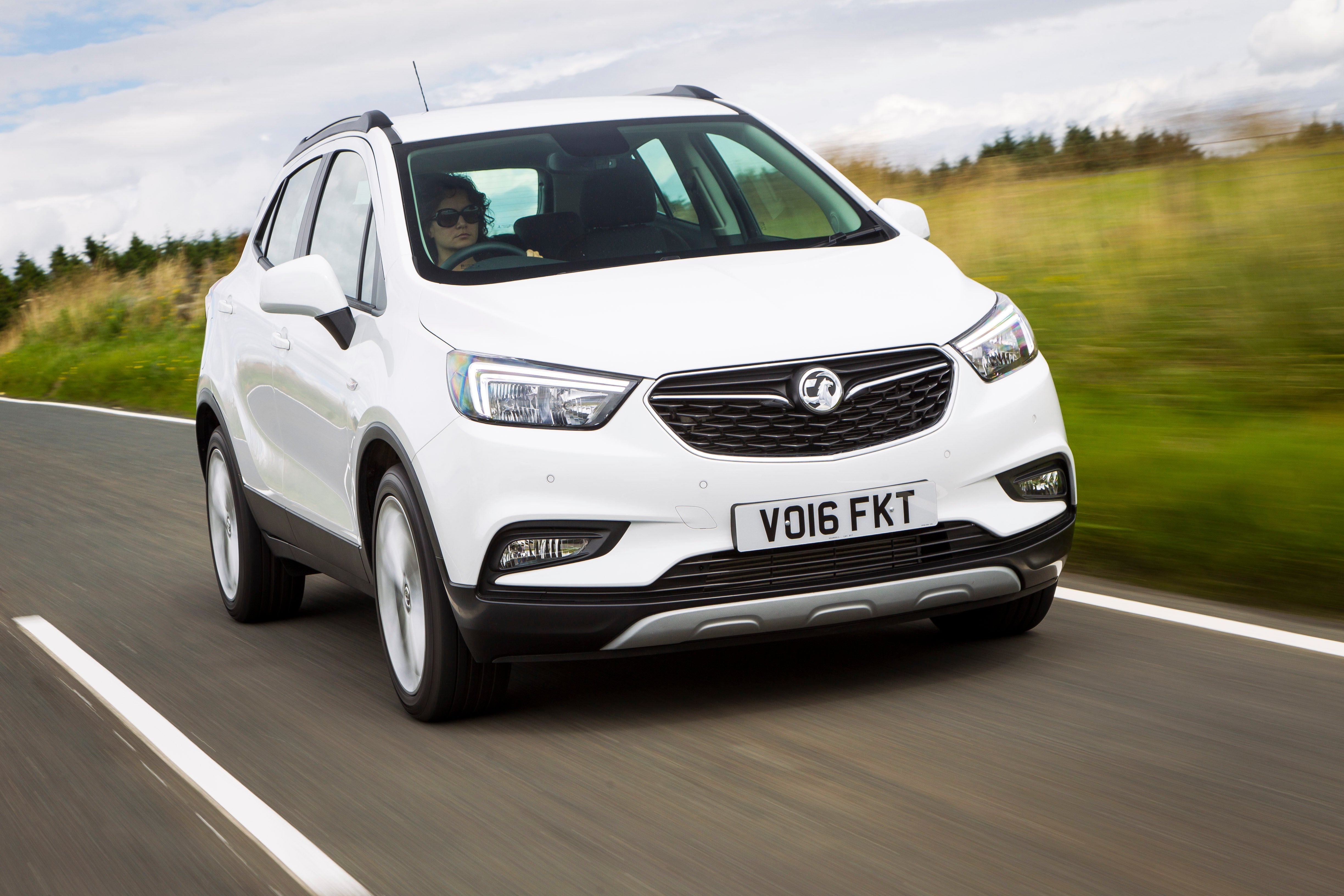 1/10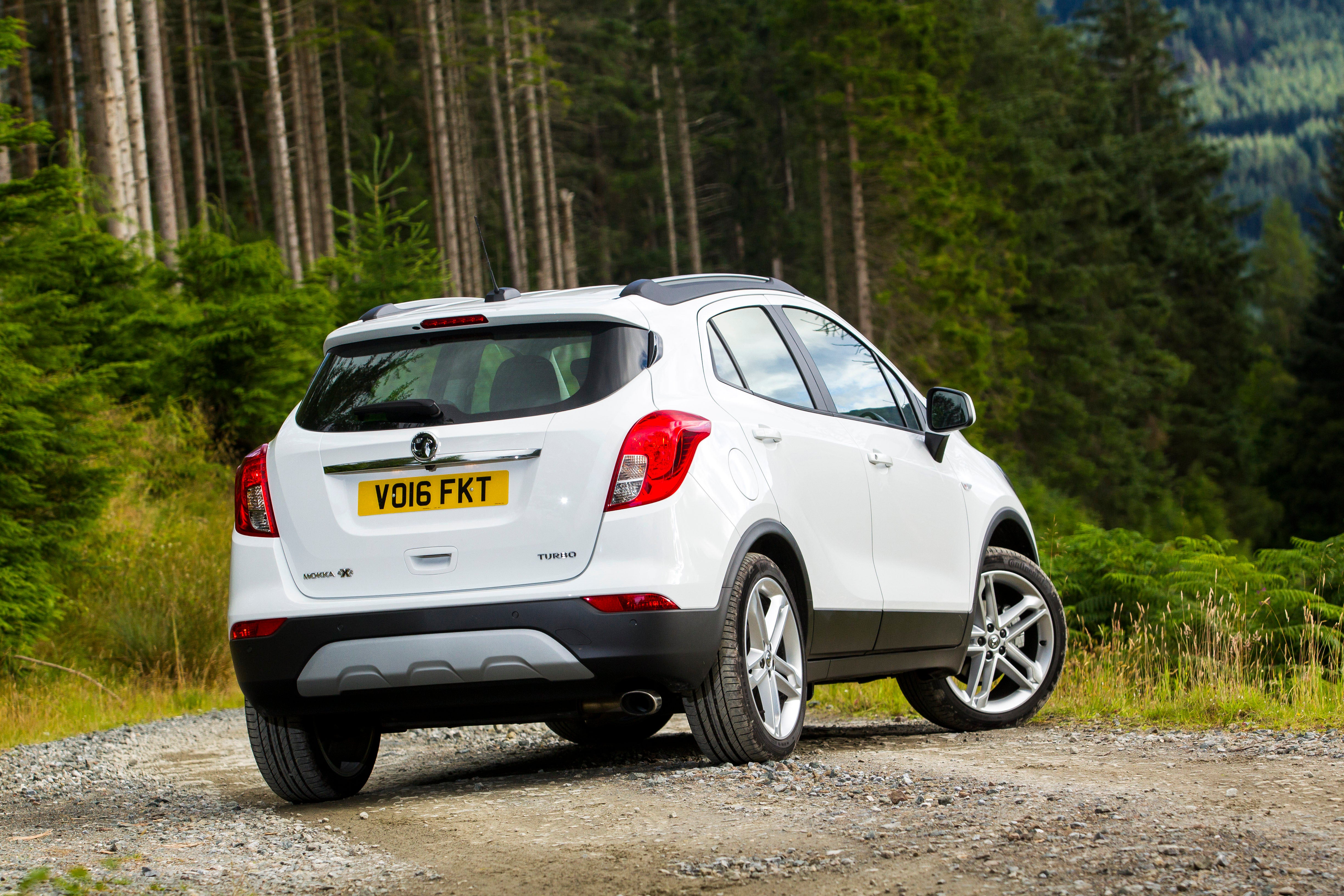 2/10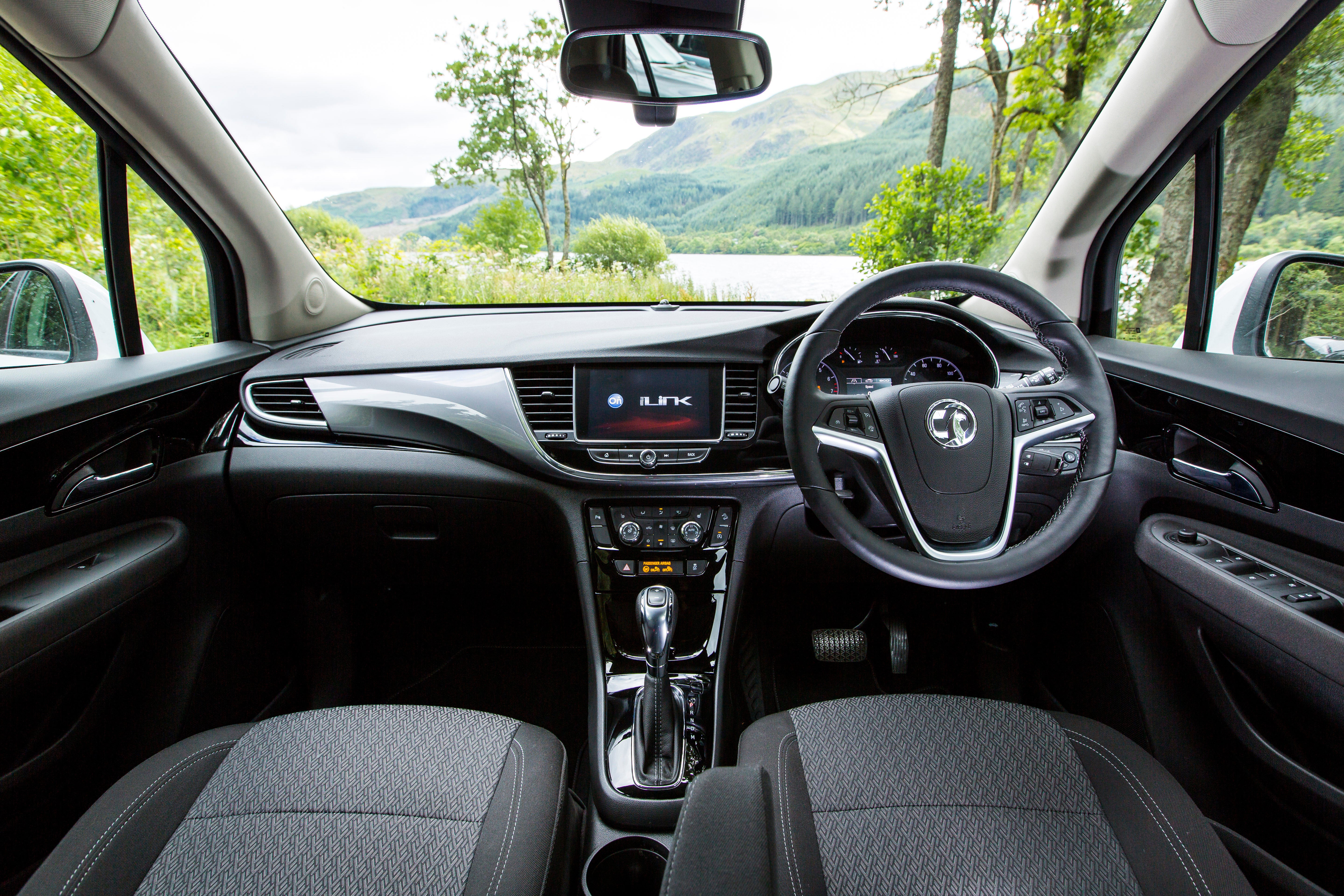 3/10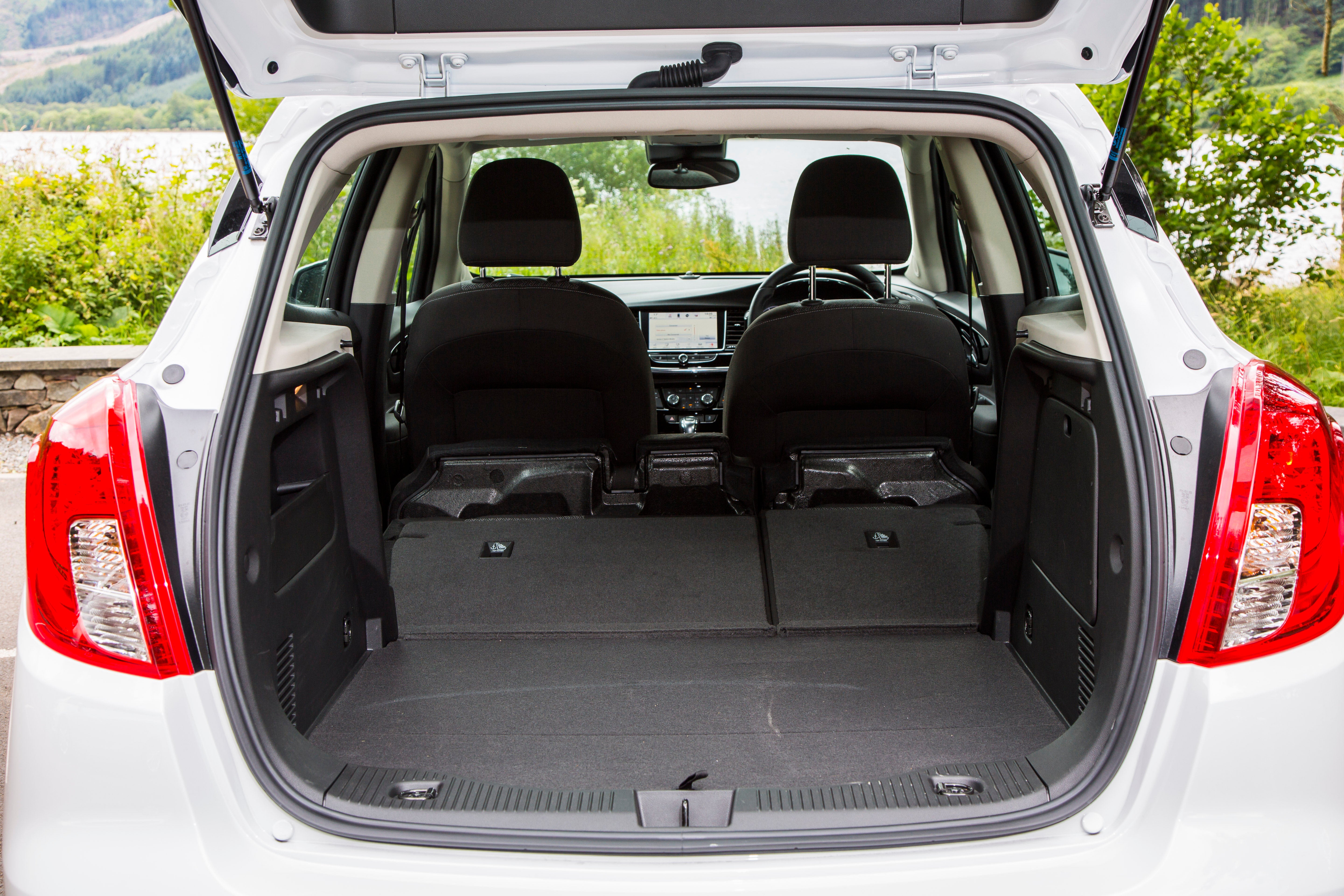 4/10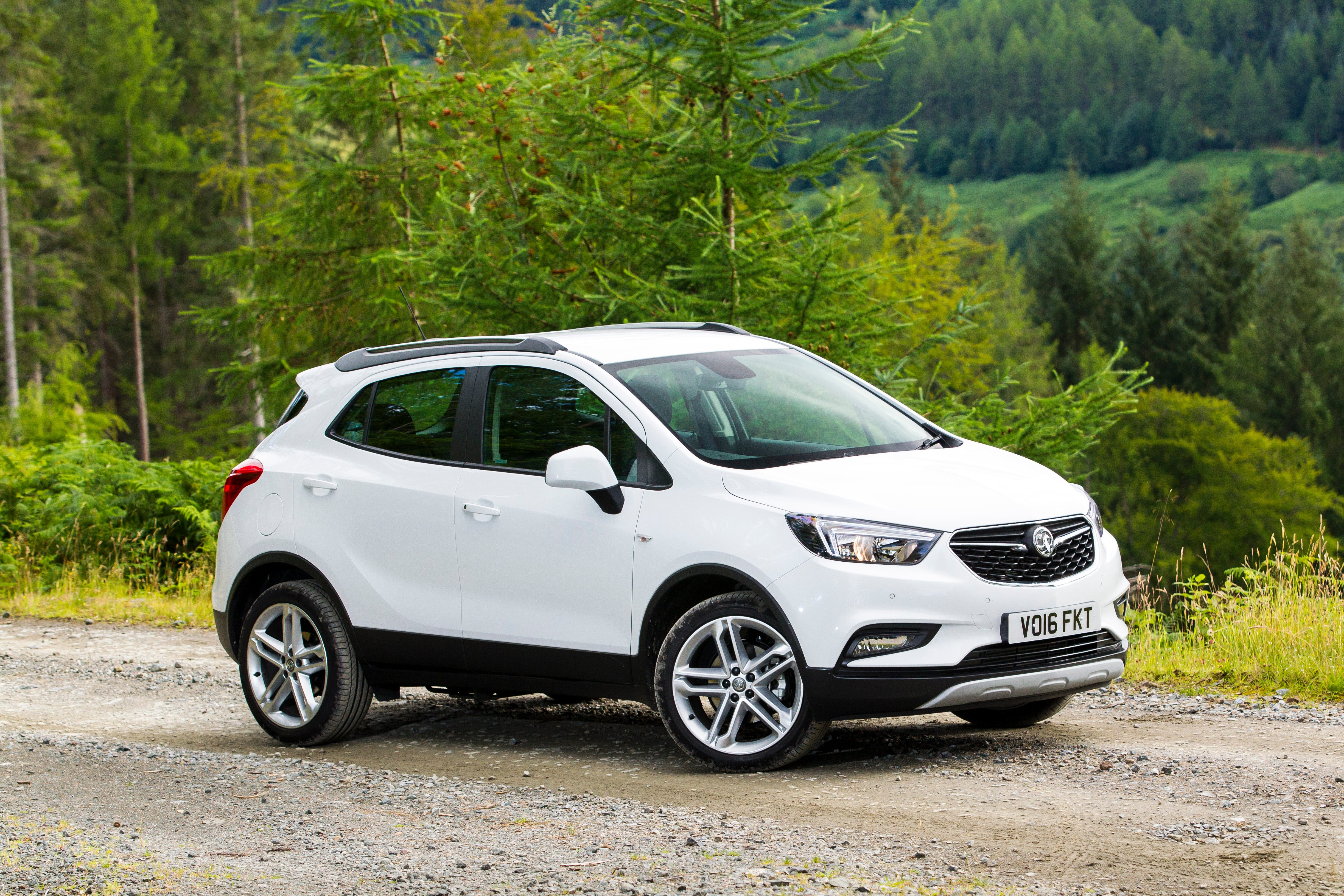 5/10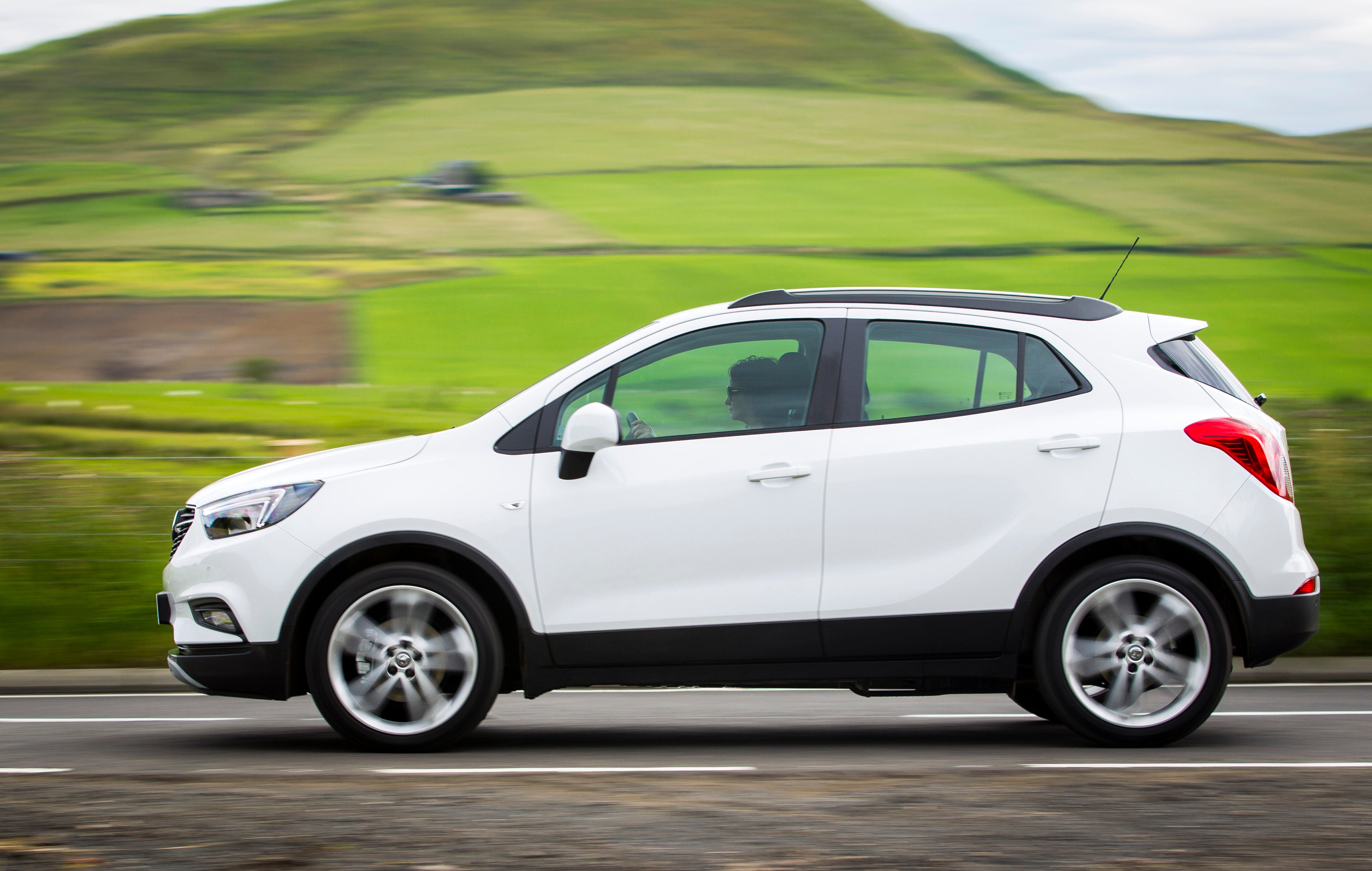 6/10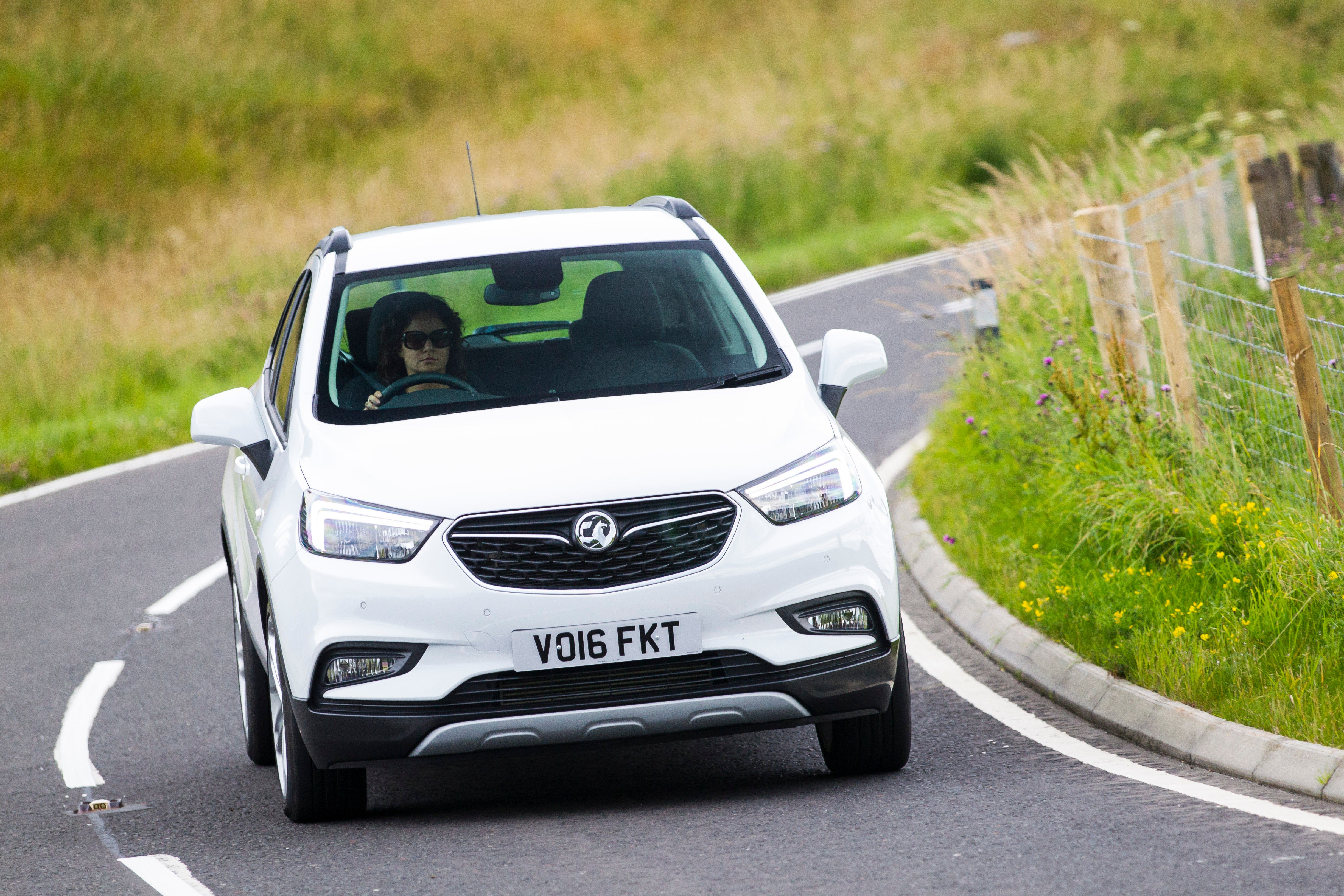 7/10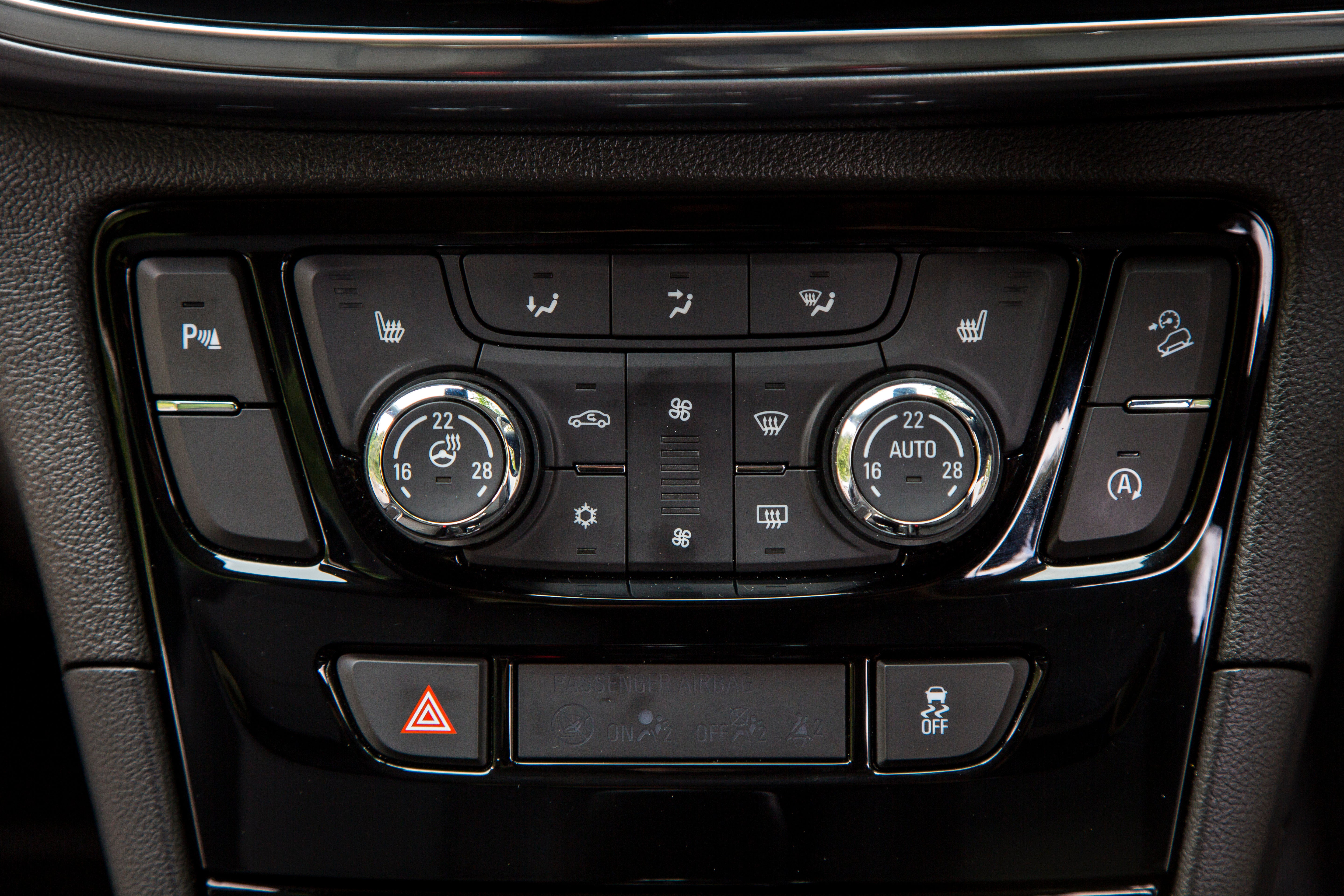 8/10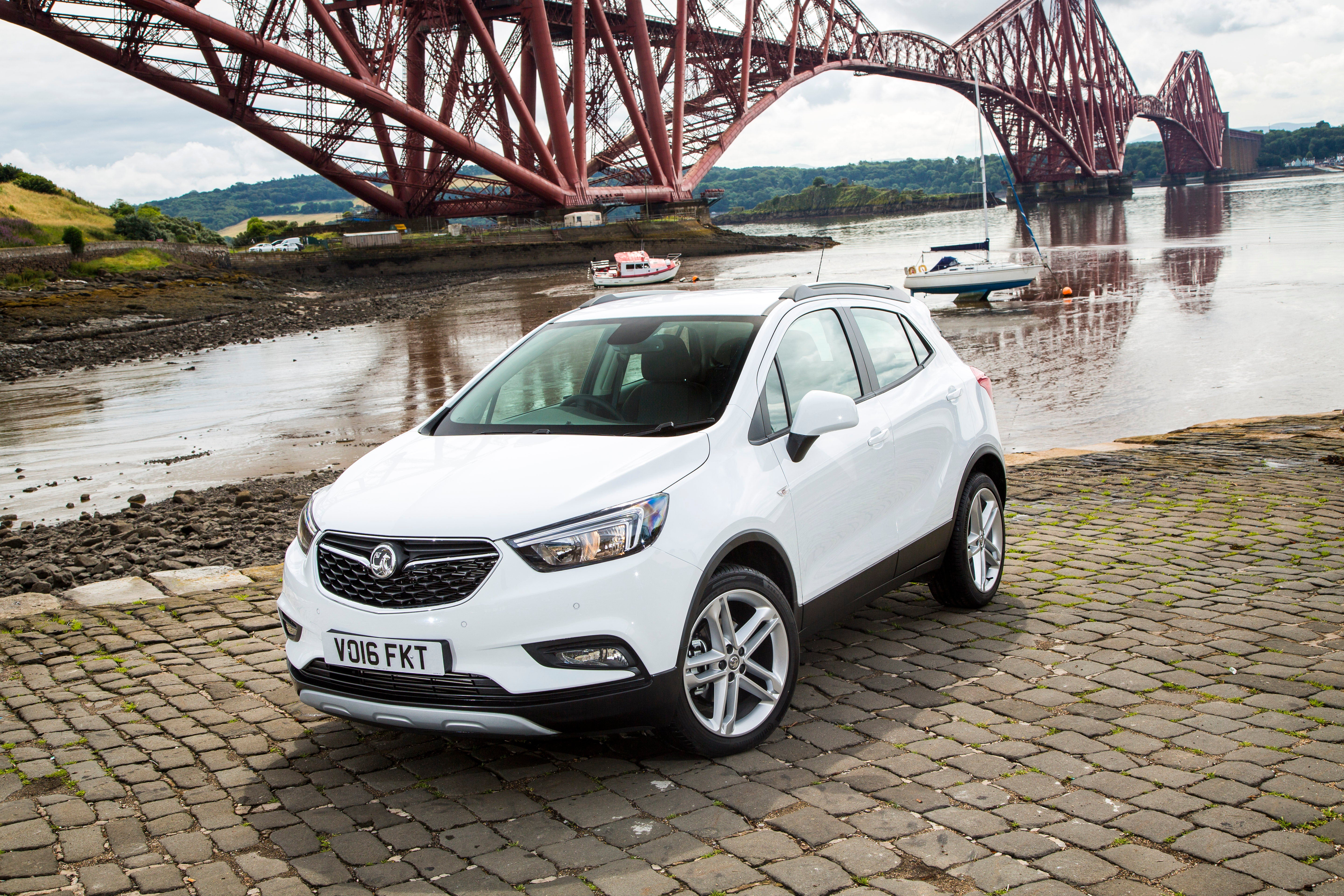 9/10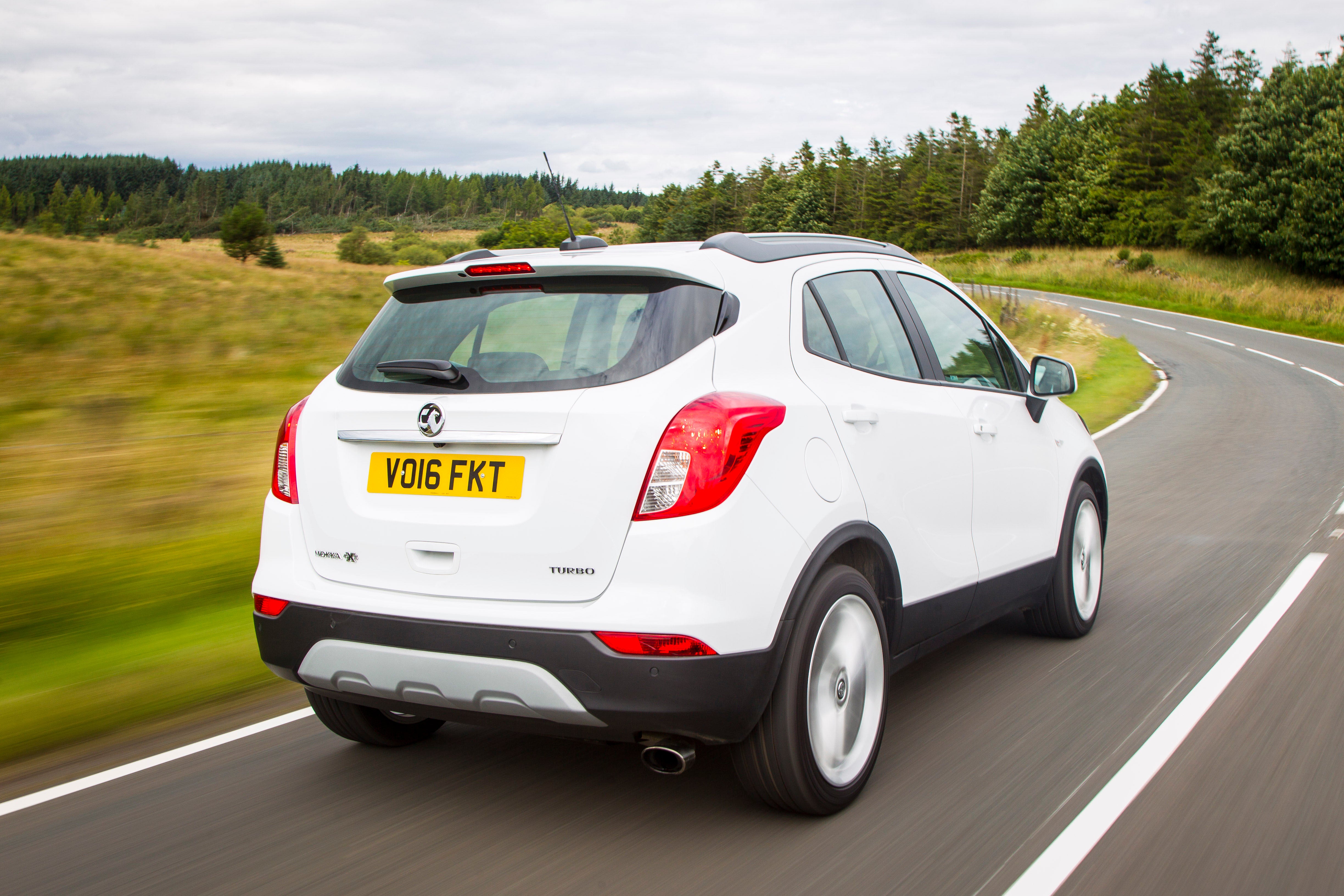 10/10
Launched in 2012

Crossover

Petrol, Diesel
Launch year

2012

Body type

Crossover

Fuel type

Petrol, Diesel

Written by
heycar editorial team

Best bits
Spritely petrol
Apple CarPlay and Android Auto are standard
Big savings to be made
Not so great
Diesel is rattly and rough
Plain design is uninspiring
Less interior space than rivals.
Read by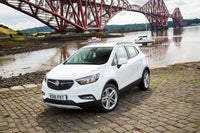 Overall verdict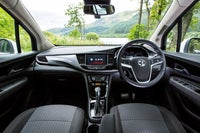 On the inside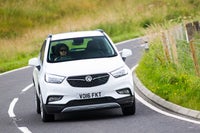 Driving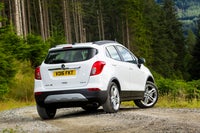 How much does it cost to run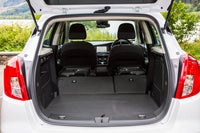 Prices, versions and specification
Overall verdict on the Vauxhall Mokka X
"The Vauxhall Mokka X is a small SUV that competes with models such as the Peugeot 2008, Nissan Juke and SEAT Arona."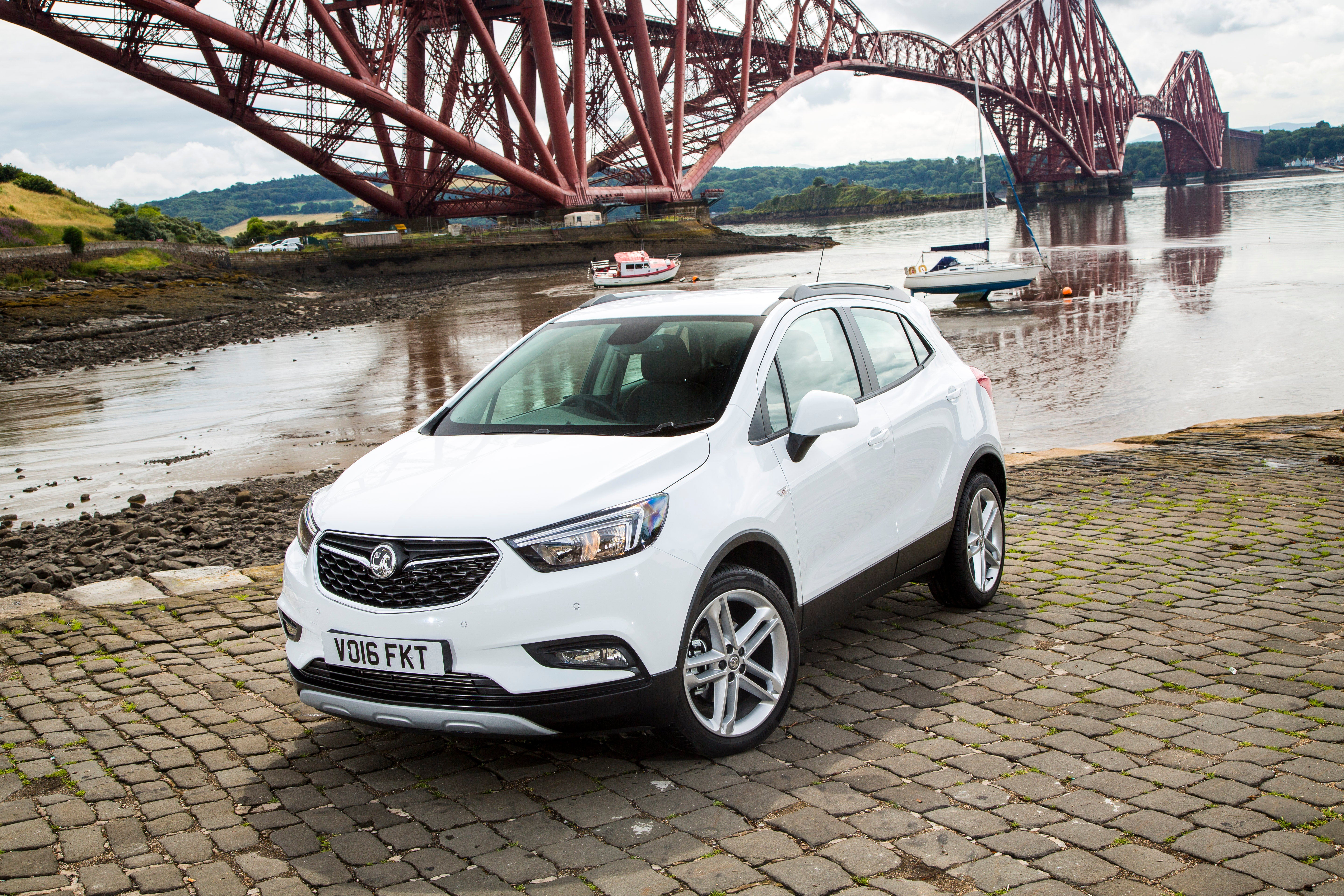 Originally called simply Mokka when it was launched in 2012, it was renamed Mokka X in 2016 to fit into Vauxhall's new SUV range which included the Grandland X and the same-size Crossland X.
While the Crossland X is designed to feel like a normal car with an SUV body, the Mokka X is supposed to feel like a more rugged, proper SUV and you can have it with four-wheel drive for light off-roading and towing – it'll tow up to 1200kg.
Casting aside the nuances of the Vauxhall range, however, it's clear the Mokka X is more family SUV than a true off-roader. It has inoffensive styling on the outside and a plain interior design but if you're looking to stand out, you'll be better off with a Peugeot 2008.
On the upside, all versions of the Mokka X come with a decent infotainment system that has Apple CarPlay and Android Auto fitted as standard so you can use your smartphone's apps on the car's big screen.
Okay, so the Mokka X isn't huge but if you're upgrading from a small family car then you'll notice a useful uptake in interior space. Upfront, there's loads of adjustment to get a comfortable driving position and tall adults will be fine in the passenger seat.
The news isn't so brilliant in the back. Tall adults sitting behind someone of similar height will feel squeezed, but kids will be fine, it's just a shame the small doors make fitting a child seat such a pain.
Boot space, meanwhile, isn't among the best in class but it'll feel pretty big if you're trading up from a small family car and the large opening makes it easy to load.
Unfortunately, the Mokka X doesn't instantly turn into a class leader when you hit the road. It misses out on the high-tech engines fitted to rivals and we'd avoid the clattery diesel model. Okay, so the 1.4-litre petrol isn't brilliant on fuel but it is at least nippy.
And nippy is all you want in the Mokka X because it's not a car you're going to be tearing around the countryside in, it rolls in bends, the light steering doesn't inspire confidence and it crashes over bumps and imperfections on A and B roads, and in town.
Sure, in the city it's raised ride height gives you a decent view of the road ahead and light steering makes it easy to get parked up, but it's odd that no model gets reversing sensors or a camera fitted as standard. You should also know that the Mokka X isn't available with the automatic emergency brakes that come fitted as standard to newer rivals.
All is not lost, though, because the Mokka X makes a strong case for itself as a used buy. It's uninspiring looks and older design mean it depreciates like a stone so you can pick up a new model with a handful of miles on the clock for almost half the price of a factory-fresh car. Get that sort of deal and the Mokka X makes a whole lot more sense.
Comfort and design: Vauxhall Mokka X interior
"Getting comfortable behind the wheel of the Vauxhall Mokka X should present no serious difficulties. All models come with a leather-trimmed steering wheel that adjusts for reach and height, a height-adjustable driver's seat and a front centre armrest."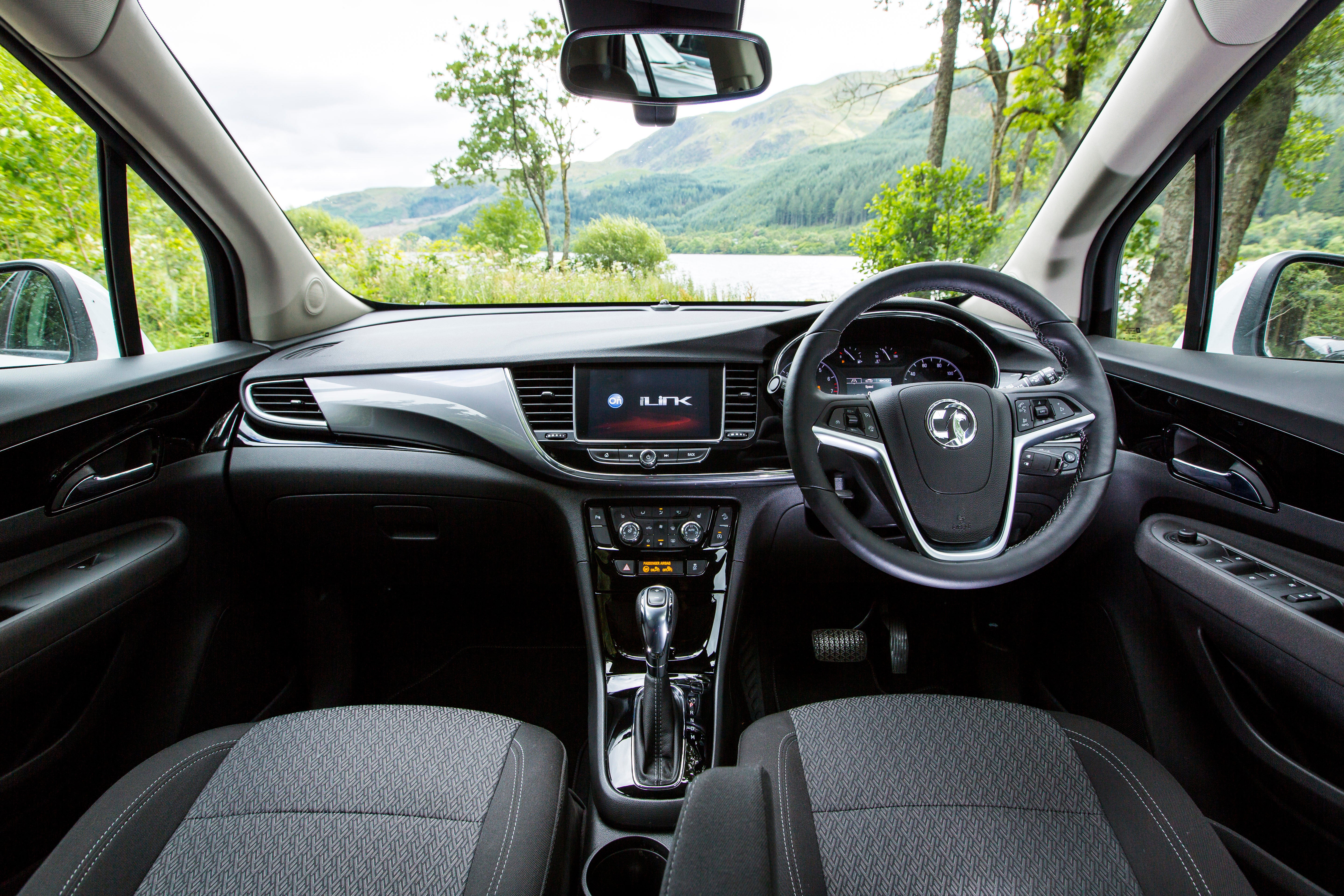 Moving up the range ramps up the comfort levels. High-end Elite and Griffin models come with ergonomic front seats that are heated and have 18-way adjustment including electrical adjustment for tilt and lumbar support. You even get a heated steering wheel.
The interior design itself is plain but easy to understand. All models post the 2016 facelift comes with a central infotainment screen that's located in (rather than on top of) the dashboard so it's not as easy to read when you're driving as it is in some rivals.
That said, the Vauxhall has plenty of conventional buttons which make the interior look messy but at least mean you can quickly adjust the ventilation system and stereo.
It has to be said that the Vauxhall lacks imagination inside. Its dashboard could have come from any other Vauxhall launched in the past ten years and the mixture of shiny black and grey plastic trim pieces contrast the textured, expensive-looking materials you get in the Peugeot 2008. There's also a distinct lack of any colour – even the seat upholstery is finished in uninspiring dark cloth.
Quality and finish
"The Vauxhall Mokka X feels reasonably solidly built if a little bit plasticky."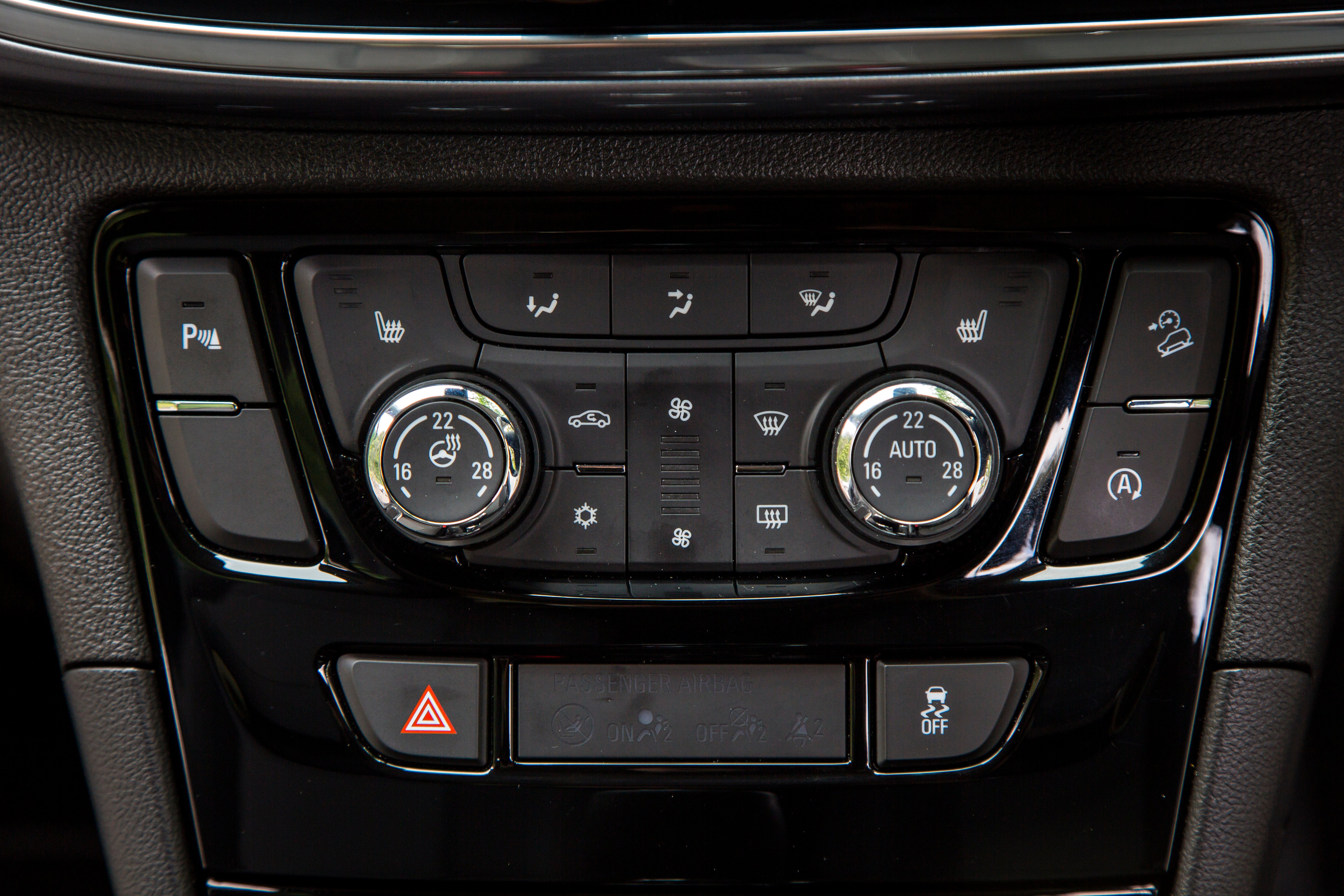 The plastic used for the main part of the dashboard are soft to the touch and you get flashes of metal on the steering wheel, around the buttons on the dashboard and the infotainment screen. It's a big step up from the original Mokka that went off sale in 2016.
Trouble is, there's plenty that doesn't feel great. The steering wheel centre boss looks and feels plasticky and you don't have to hunt too low down into the cabin to find hard and brittle plastic that wouldn't make it into a SEAT Arona. Even the metal look interior door handles turn out to be made from metal-coated plastic.
If you want to make your Mokka X feel as posh as possible then you'll want to go for an Elite model which comes with Black Jasmin or Morello Red leather seats.
Handling and ride quality: What is the Vauxhall Mokka X like to drive?
"The Vauxhall Mokka X isn't as impressive to drive as newer rivals."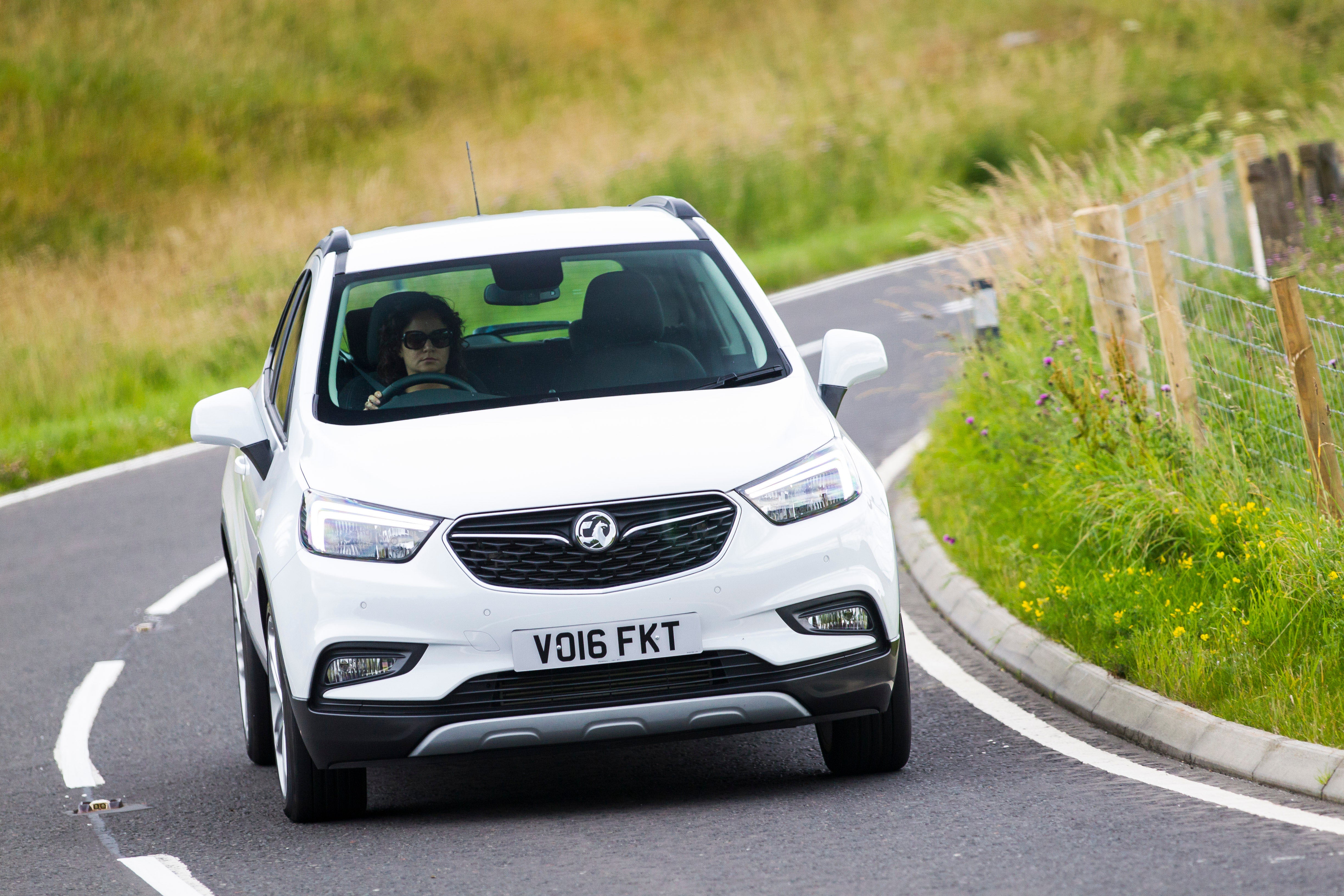 In town, its suspension slams over bumps and potholes in a way that makes the car feel like an old-fashioned SUV to drive, although the Mokka X has no issues absorbing large speed humps.
It's just a shame it's no easier to drive in town. The snatchy clutch pedal makes the car difficult to drive smoothly and you get a huge blind spot around the rear pillar that renders pulling out a leap of faith.
The Mokka X's light steering means low-speed manoeuvring won't leave you holding your breath when parking, but it's odd that any sort of parking aid costs more. Yep, if you hate parking then you'll need to specify the Electro Pack – which includes front and rear parking sensors and wing mirrors that fold out of the way – or go one step further and add the optional reversing camera.
Unfortunately, there's not a lot you can do to make the Mokka X drive better in corners. The light steering doesn't feel like it's attached to the front wheels, making the car hard to place accurately on the road, and it doesn't weigh up sufficiently to inspire confidence. Factor in significant lean and it's best to take it easy on country roads.
Sadly, you'll not find the Mokka X is a great cruiser either. That light steering makes it a pain because you need to make constant minor adjustments just to keep it tracking straight in lane and the ride is bouncy over bumps and broken surfaces.
One area the Vauxhall can claim an advantage over rivals – such as the Skoda Kamiq and SEAT Arona – is in its optional four-wheel-drive system. Sure, the Mokka won't be much use for long trips into the outback, but it'll deal with rough tracks, drive onto the beach without getting stuck and have no issues in snow.
The four-wheel-drive system will also make it easier to haul heavy trailers, though the 4x4 model's 1,200kg towing capacity is actually bettered by the gruntier two-wheel-drive diesel (1,500kg).
MPG and fuel costs: What does a Vauxhall Mokka X cost to run?
"While the Vauxhall Mokka X isn't all that expensive to run, rivals are better on fuel. "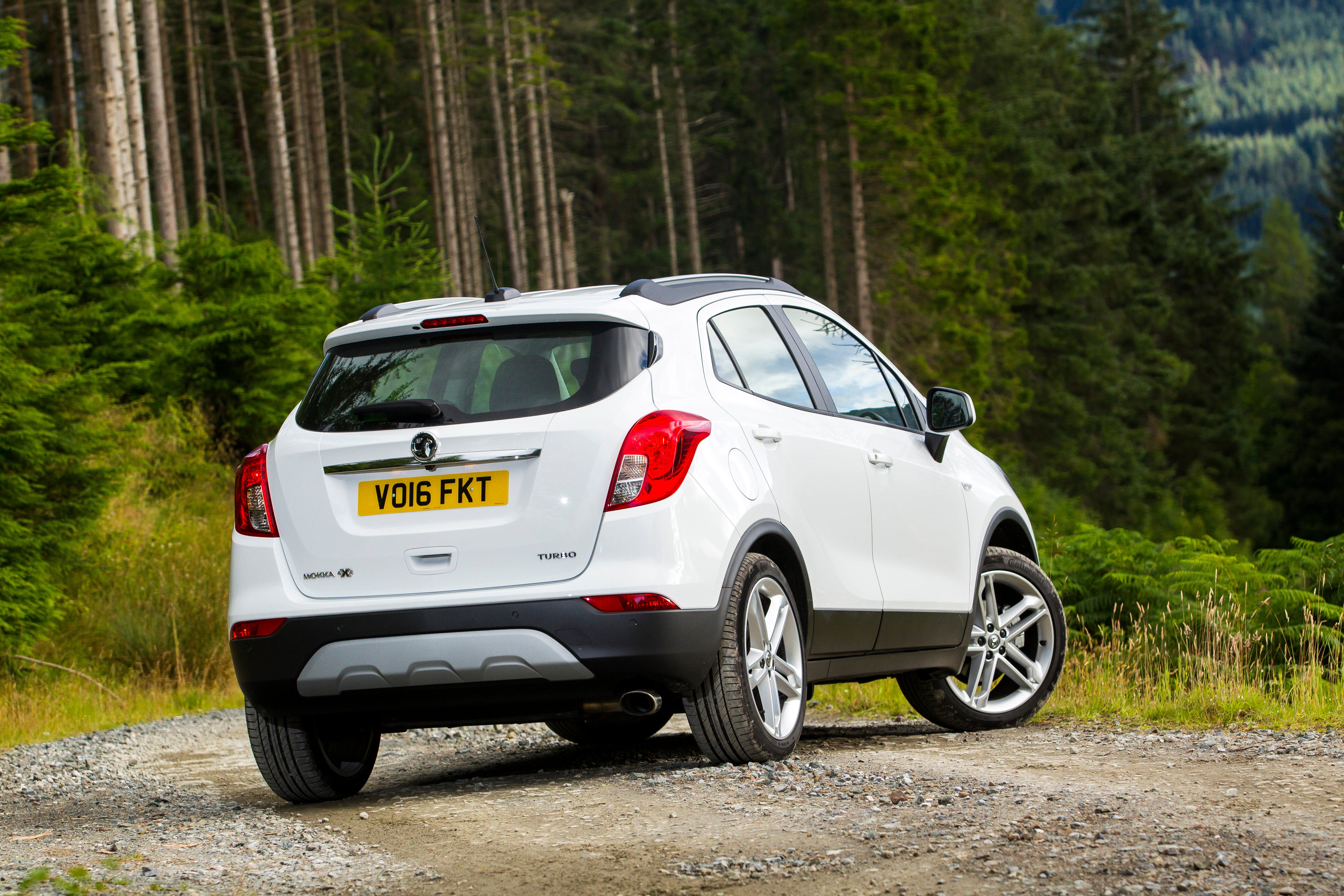 If you can put up with its clatter, the diesel model has the cheapest running costs, it returns around 50mpg officially under tough WLTP testing conditions and 40mpg should be achievable in normal driving, although that's about 10mpg less than you'd expect to get from a diesel SEAT Arona.
The 1.4-litre four-cylinder petrol has an old-fashioned design – it can't deactivate its cylinders like the 1.5-litre fitted to the SEAT Arona – and it's not great on fuel as a result. Vauxhall quotes official fuel economy of 39mpg, although 30mpg is likely what you'll get in normal driving.
On the bright side, fuel economy is barely affected by fitting the optional six-speed automatic gearbox.
How much should you be paying for a Vauxhall Mokka X?
"The Vauxhall Mokka X comes packed with lots of standard equipment, which would explain why the most popular version is the Active model in combination with Vauxhall's 1.4-litre turbocharged petrol engine and six-speed manual gearbox."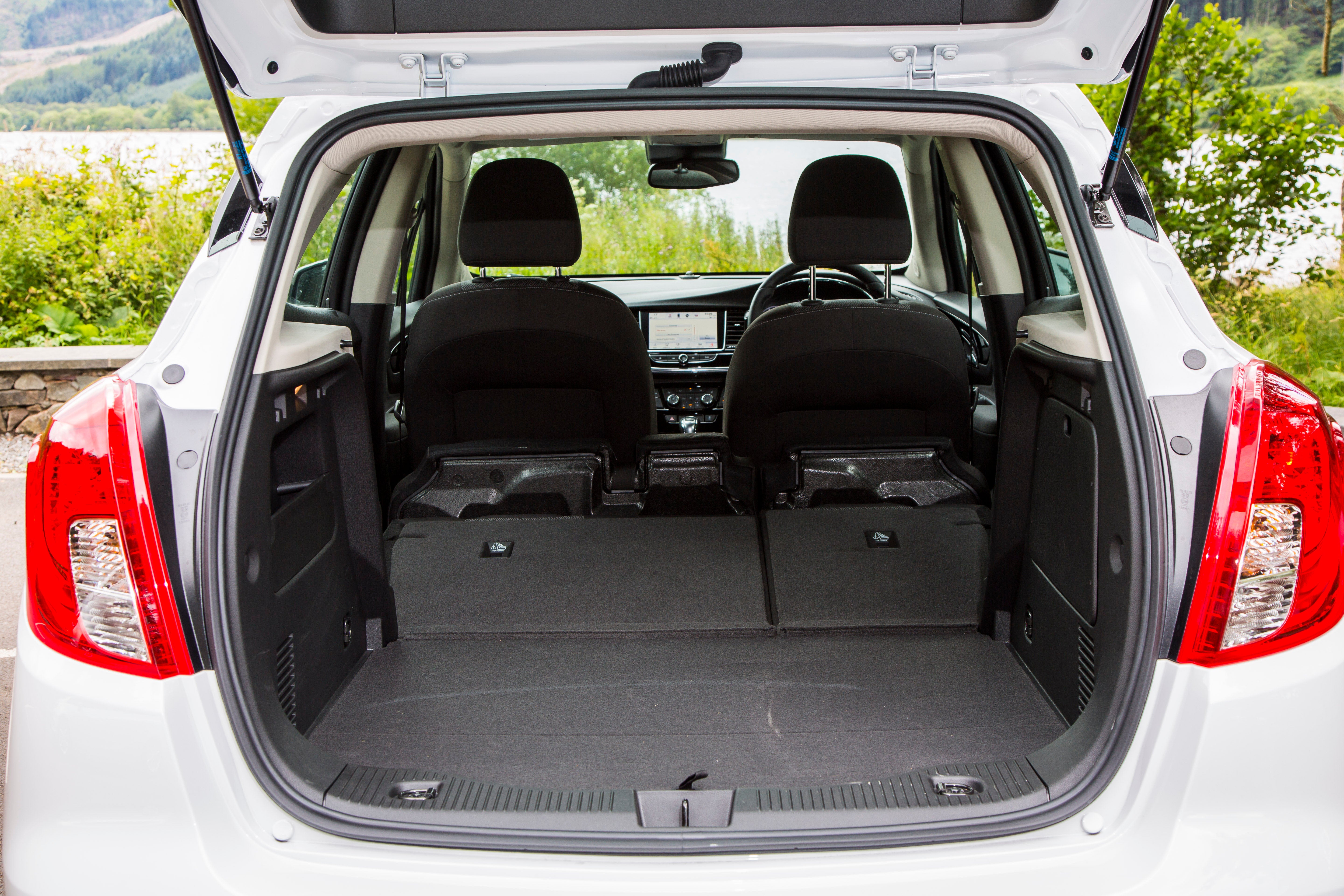 Standard kit includes a seven-inch infotainment screen with Apple CarPlay and Android Auto, plus you get cruise control and climate control. It'll cost you just over £25,000.
Let depreciation do its thang, though, and you can have a 2019 version of the same car with a delivery mileage for less than £14,000. It's as a nearly new purchase like this that the Mokka X makes the most sense.
Ready to get your top quality Vauxhall Mokka X?
All cars come with a warranty
Selected dealers only
All quality checked
Vauxhall Mokka X
1.4T ecoTEC Design Nav 5dr
Perrys Vauxhall Burnley

Lancashire, BB115EX
PCP: £228.57/mo
Representative example: Contract Length: 37 months, 36 Monthly Payments: £228.57, Customer Deposit: £1,649.00, Total Deposit: £1,649.25, Optional Final Payment: £3,612.00, Total Charge For Credit: £2,494.77, Total Amount Payable: £13,489.77, Representative APR: 12.9%, Interest Rate (Fixed): 6.6%, Excess Mileage Charge: 9ppm, Mileage Per Annum: 10,000
Is the Vauxhall Mokka X right for you?
The Mokka X is the car for you if you're looking for a great deal on a used family SUV.
Sure, it's conservatively styled inside and out and misses out on the latest technology, but it's these factors that mean you can get a nearly-new example at a knockdown price.
And the Mokka X is a decent car with enough space for a small family and decent infotainment system that can use the apps on your smartphone for functions such as sat-nav and music playback. It's not great to drive, but it doesn't cost a fortune to run and isn't slow.
The only problem comes when you compare the Mokka X to its newest rivals which have smarter looks, more spacious interiors, are better to drive and cheaper to run – compared like-for-like, it's hard to recommend the Vauxhall.
What's the best Vauxhall Mokka X model/engine to choose?
The Mokka X is best in basic Active trim in combination with Vauxhall's 1.4 140PS petrol engine.
Sure, Vauxhall's petrol might not be as economical as the comparable engine in rivals – such as the 150PS 1.5-litre in the SEAT Arona – but it's much smoother than the diesel model and offers up plucky performance.
Active trim, meanwhile, gets all the equipment you really need, most notably a seven-inch infotainment screen with Apple CarPlay and Android Auto.
Fancy something a bit flashier? Well, Elite Nav models are few and far between but add a leather interior and larger alloy wheels, as well as getting an upgraded infotainment system with built-in sat-nav.
What other cars are similar to the Vauxhall Mokka X?
The Vauxhall Mokka X competes in a packed class so you have plenty of alternatives to choose from. Fancy something stylish? Then you'll love the Peugeot 2008, its glamorous looks wouldn't be out of place on the concept stand at a motor show and the interior is just as eye-catching with a modern design and pair of large infotainment screens.
The SEAT Arona, meanwhile, serves as the Peugeot's antithesis. Its styling is neat and tidy rather than eye-catching, but you'll love its intuitive design, spacious interior and sporty handling.
These are just a couple of highlights from a class that includes excellent cars such as the Ford Puma, Skoda Kamiq, Volkswagen T-Cross, Nissan Juke… and the list goes on.
Infotainment: Touchscreen, USB, nav and stereo in the Vauxhall Mokka X
The Vauxhall Mokka X comes with a choice of two infotainment screens.
Active models get the basic system with a seven-inch screen that's colourful and – because all the menus are laid out intuitively – easy to use. Sure, operating the touchscreen can be a bit tricky as you're bouncing down the road but the same is true of the systems fitted to most of the Mokka X's rivals.
The standard system includes a wireless Bluetooth phone connection, a USB port, an Aux socket and digital radio. However, by far the best feature is its Apple CarPlay and Android Auto, so you can use your phone's apps – for things like music playback and navigation – on the car's big screen.
Skip the basic active model and you get the upgraded infotainment. Its larger 8-inch screen is slightly easier to use when you're driving and it also has a built-in sat-nav system so you don't have to rely on your phone. Every other feature is carried over from the basic system, though, including Apple CarPlay and Android Auto.
You can also upgrade the stereo, swapping the standard six-speaker system for a Bose Premium Sound System which has six speakers along with a boot-mounted subwoofer.
Space and practicality: Vauxhall Mokka X boot space
The Mokka X's raised driver's seat makes it easy to get in and out of and the front doors are large enough to give you plenty of access. Its seats come with eight-way adjustment as standard but spend extra on the Ergonomic Active Front Seats and you get 18-way adjustment.
The plusher seats should be ideal if you do lots of long-distance driving because they offer electrical lumbar support and an extendable seat cushion which takes some of the weight of your legs when you're driving.
Getting into the back seat is also made easier by the Mokka X's raised ride height which means you don't have to drop down into the chair, so it's a shame the back doors are tiny and don't open 90 degrees, leaving you a relatively small gap to squeeze through.
Once they're in though, your average-sized passengers should be able to sit comfortably if they're a similar height and, while tall passengers might struggle for knee room, everyone should have plenty of headroom. It is also worth mentioning that Elite models get a rear centre armrest.
Try and stick three people in the back of the Vauxhall and you'll risk fusing them together at the hips – the narrow cabin squeezing everyone tight – so it's best to treat the Vauxhall as a four-seater.
Got younger passengers? Well, the Mokka X has an Isofix point on both outer rear seats in the back row. Getting the seat in isn't an easy job through the relatively small opening left by the rear door, but at least the car's height means you don't have to bend your back too much when you're getting it locked into position.
Oh well, at least the boot is easy to load. You get a large boot opening, no load lip and the car's height means you don't need to bend your back loading heavy luggage. Sure, the 356-litre boot isn't that big – a Peugeot 2008 SUVs is 25% larger – but it should still manage a family's luggage for a week's holiday.
Got a big job to tackle? Then the Mokka X's back seats fold flat into the floor so you can slide heavy luggage into place. The only trouble is Vauxhall's outdated two-stage folding mechanism – it requires you to lift the seat squabs out the way before you lower the backrests – which isn't as handy as the one-stage mechanism that you'll find in most competitors.
It's also worth mentioning that the Mokka X does without a full-sized spare wheel, instead, you get a bottle of tyre repair.
Another bone of contention is the lack of interior storage space. Sure, you get a handy tray in front of the gearstick for your phone and an additional storage area above the glove box, but the glove box itself is small and so are the pockets in all four doors. As a result, the Mokka X can't match the interior storage you get in a SEAT Arona.
What engines and gearboxes are available in the Vauxhall Mokka X?
The Vauxhall Mokka X is only available with a choice of two engines – a petrol and a diesel, which both come with a six-speed manual gearbox.
The 140PS 1.4-litre four-cylinder petrol is the one to go for. In a small SUV like the Mokka X, it has enough power to make brisk progress and you won't find yourself constantly changing gear just to keep pace with normal traffic. It gets from 0-62mph in 9.6 seconds (9.3 if you fit the optional four-wheel drive) and it's fast enough to not feel overly stressed on the motorway.
While the 136PS 1.6-litre diesel has similar specs to the petrol model, the way it delivers its power couldn't be more different. It shakes and rattles in a way that's alien to other modern diesels and its thin power band makes the engine feel like an on/off switch – change up a gear too quickly and suddenly all your performance has gone. It couldn't feel more different from it's 9.3 second 0-62mph time.
Want an automatic gearbox? Then you'll need to go for the petrol model which is available with a six-speed auto as an option. It adds a few tenths to the car's acceleration time, but it makes smooth changes and is reasonably responsive when you want to overtake.
Refinement and noise levels
Unfortunately, the Vauxhall Mokka X is one of the noisier small SUVs on the market.
Avoid the diesel engine and you win half the battle. It's noisy at idle and only gets louder as you go faster, then there are the vibrations you get through the pedals and steering wheel, which make it feel like a hammer drill has been hooked up to the car's controls. Lovely!
The petrol engine is a lot better, not buttermilk smooth but acceptable, but even in this format the Vauxhall suffers from plenty of wind noise – from around the windscreen and the wing mirrors – and road noise. The latter will be particularly bad if you choose to fit the optional 19-inch alloy wheels.
Safety equipment: How safe is the Vauxhall Mokka X?
The Vauxhall Mokka X was crash tested by Euro NCAP back in 2012 (as the Mokka) when it was awarded five stars for safety. However, it's unlikely to get the same score if it was evaluated under the tougher current procedures.
Why? Well, because the latest safety kit – such as automatic emergency braking – isn't even on the Mokka X's options list. By comparison, the SEAT Arona get this clever safety device fitted as standard – so the car will brake itself if it senses an imminent collision. The SEAT is also available with active cruise control, which can accelerate and brake the car automatically on the motorway.
In lieu of the latest safety tech, the Vauxhall makes do with safety features that have been fitted to cars for decades including traction and stability control, as well as anti-lock brakes.
Insurance groups and costs
The Vauxhall Mokka X isn't going to cost you a fortune to insure.
Design Nav models fitted with the 1.4-litre petrol engine are the cheapest of the lot sitting in insurance Group 13E. Have the same engine in combination with four-wheel drive and insurance rises to Group 15E, while the most expensive model to insure is a diesel in top-spec Griffin trim – it sits in Group 16E.
VED car tax: What is the annual road tax on a Vauxhall Mokka X?
Taxing the Mokka X can be confusing because, depending on the age of the car you buy, it falls under two different tax arrangements.
Under the current scheme (which applies to cars registered on or after 1 April 2017), you'll pay £150 to tax both petrol and diesel versions for 12 months.
Go for the pre-facelift version – called simply, Mokka – and road tax drops to £145 a year for the 1.4-litre petrol or £125 annually for the old 1.7-litre diesel.
Trim levels and standard equipment
The Vauxhall Mokka X is available in four trim levels kicking off with the basic Active model. It gets kit including a seven-inch infotainment screen with Android Auto and Apple CarPlay, dual-zone climate control, cruise control and 17-inch alloy wheels.
Design Nav models are almost identical to Active cars, the only difference being they swap the basic infotainment screen for an eight-inch display that has built-in sat-nav.
Griffin models get the larger infotainment screen but also auto lights and wipers, a heated steering wheel and front seats, auto-dipping headlights and 18-inch alloy wheels. They feel a tad posher inside thanks to their 'Premium' leather-effect/fabric seat trim.
Elite models have the same kit as Griffin cars but have real leather seats and 17-inch alloy wheels. Elite versions of the Mokka X are the only cars in the range that can be specified with four-wheel drive.
Learn more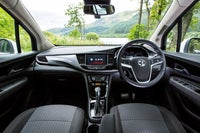 On the inside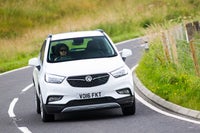 Driving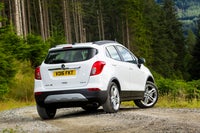 How much does it cost to run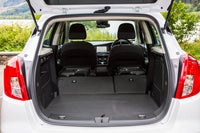 Prices, versions and specification
Ask the heycar experts:
common questions
Is the Vauxhall Mokka being discontinued?
Vauxhall has ended production of this generation of Mokka. A new, radically different car, was launched in 2020.

What Insurance Group is a Vauxhall Mokka?
Design Nav models fitted with the 1.4-litre petrol engine are the cheapest of the lot sitting in insurance Group 13E. Have the same engine in combination with four-wheel drive and insurance rises to Group 15E, while the most expensive model to insure is a diesel in top-spec Griffin trim – it sits in Group 16E. 

How much is a Vaxhall Mokka?
The Vauxhall Mokka was launched in 2012 and was on sale until 2020. As a result, buyers have a lot of choice on the used marker with prices starting from just a few thousand pounds.

Reviews of similar cars
Quality checked, all cars less than 8 years old and warranty included
Looking for other Vauxhall cars?
Quality checked, all cars less than 8 years old and warranty included