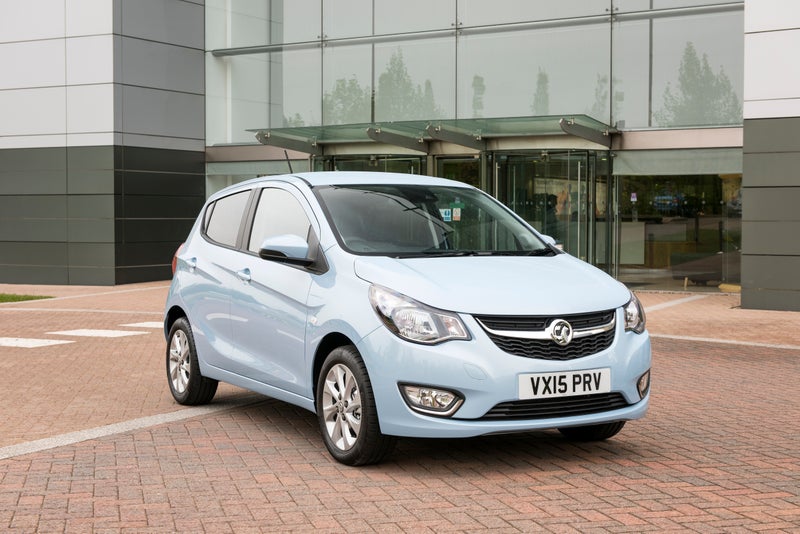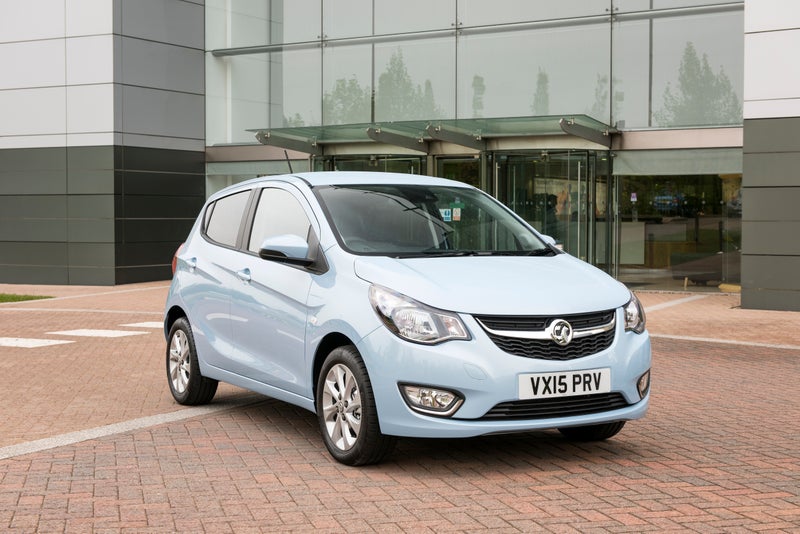 1/10
heycar rating
"Competent but unexciting city car"
Launched: 2014

City car

Petrol
Quick overview
Pros
Good specification across the range
Efficient and quiet petrol engine
Good ride quality
Cons
Smaller than average boot space
Struggles at higher speeds
Little to distinguish it from the herd
Overall verdict
On the inside
Driving
Cost to run
Prices and Specs
Overall verdict
"The Viva doesn't excel in any particular area, but neither does it have much in the way of major weaknesses. Most city car buyers want something compact, easy to live with and cheap to run, and the Viva can do all of that and more. It struggles a little out of the city and lacks much in the way of personality, but it's not a bad choice."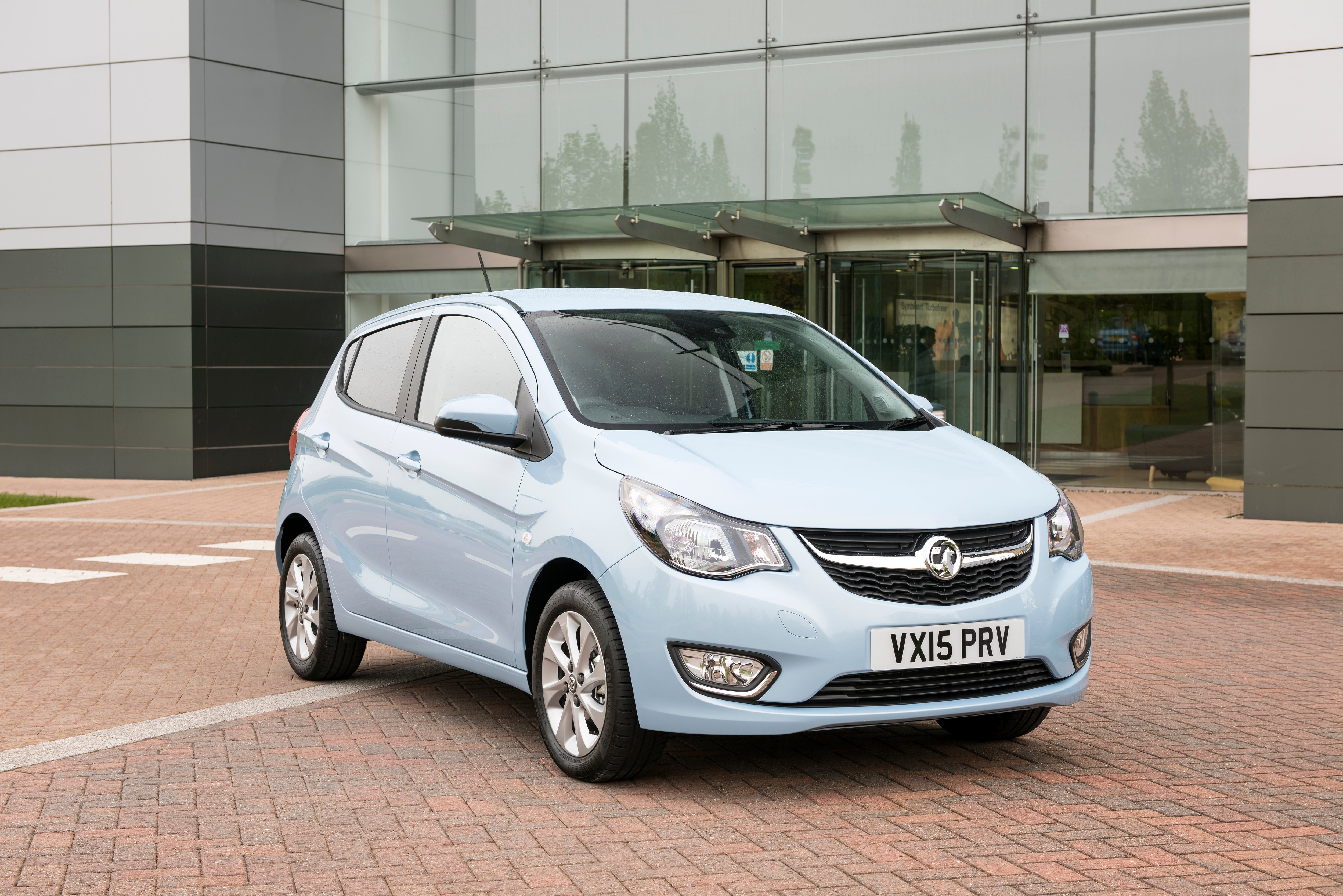 If you're old enough to remember the car that the Viva name used to be attached to, then you might like the idea of its contemporary namesake. Introduced in 2014, the Viva was a replacement for the Agila in the city car class, and was based on the previous generation Chevrolet Spark. Like pretty much every city car you can buy, the Viva was designed to be cheap to buy, cheap to run and offer a decent specification for the money.
A cursory glance at the Viva from a distance will give you the basics of what this car is all about. As is generally the way with city cars, maximising the amount of interior space for the given footprint means a tall roof, very short overhangs and a truncated rear end with a near vertical tailgate. There's little else to distinguish the Viva from much of the competition, although it is quite a handsomely-designed thing given the limited budget. Vauxhall did try and beef it up with the Vauxhall Viva Rocks version.
One of the reasons why the Viva was sold at a low price is because it was built at the General Motors factory in Korea, although the actual design and the engine are European. All that matters from the buyer's perspective is that the Viva provides a high standard specification even on the base model.
Inside, the Viva offers a respectable amount of space, and while not exceptional it is right up there with the best in the class. Four adults can be accommodated with relative ease, although boot space is a little down on the best performers in the sector.
There's more good news in here as all models in the Viva range are well-specified; the basic SE trim gets things you wouldn't necessarily expect as standard, like lane departure warning, cruise control with speed limiter and heated door mirrors.
The engine range is a simple as it gets; there's just the single option - a 1.0-litre, three cylinder petrol with 75PS. It's quite refined for an engine of this size, and offers useful performance in the city. Get out on to quicker roads and it struggles a little however, requiring the driver to work it quite hard to keep up to speed. The flip side of that is that it is very economical, especially if you go for the SE ecoFLEX model which manages to dip below 100g/km of CO2 (on the old NEDC measurement).
The rest of the Viva driving experience is generally good, even if it is unlikely to send your pulse off the chart. It rides very well in most conditions, with the ability to soak up urban imperfections easily. It's also compact and manoeuvrable, helped by the 'City' button which adds extra power assistance to the steering, making it easier to turn.
There's not a great deal to criticise the Viva for, other than a degree of breathlessness out of the city, but it also fails to stand apart from its rivals. It's cheap to run, spacious, well-equipped and easy to drive, but it's also somewhat forgettable. Buying one wouldn't be a huge mistake, but there are more appealing alternatives.
Is the Viva right for you?
As with a lot of city cars, the Viva is inexpensive to buy and to run as well as easy to drive, so it is likely to come up on the radar of new drivers. Aside from the more obvious reasons the Viva would make a good first car because of the good standard specification - a decent infotainment system and also lane departure warning are certainly worthwhile - and the fact that Vauxhall dealerships are pretty numerous should make life a bit easier too.
The Viva would also make a sensible choice for buyers with limited mobility, or those who don't plan on making many, if any, long journeys and need something easy to park with a low-effort driving experience. Buyers looking for a lot of boot space, an exciting drive or something with a lot of style might do better elsewhere.
What's the best Viva to choose?
There's no engine options to think about here, with just the single 1.0-litre unit available. The Viva comes with a five-speed manual gearbox as standard, but is also available with an automated manual shift, but the manual is the better of the two if you have the choice.
Choosing the basic SE model is not the dumb move it might be with some of the competition. The standard specification is generous, including tyre pressure monitoring, lane departure warning, electrically heated and adjustable door mirrors, cruise control and speed limiter, steering wheel audio controls and fog lights with cornering function. A key omission from that list is air conditioning however, but there is an SE a/c model that adds it in.
However, we'd recommend going for the SE Nav or SL models, as they include the 7-inch infotainment system with navigation, climate control, Bluetooth and additional speakers.
What other cars are similar to the Vauxhall Viva?
The Viva compares perfectly with the key players in the city car segment, namely the Toyota Aygo, Citroen C1, Peugeot 108 triplets, as well as the Skoda Citigo and SEAT Mii - like the Viva these are only available secondhand now, but the Volkswagen Up is still sold in petrol form.
The Hyundai i10 also needs to be considered as it is one of the best city cars that money can buy, while the Suzuki Celerio is very similar in design and execution to the Viva, with a five-door-only bodyshell, but it isn't quite as nicely finished inside.
Comfort and design
"One significant plus for the Viva is the fact that it is only available as a five-door model, and even if you don't use the rear seats that often it's still preferable to fiddling around with the front chairs. It's still easy to get into the front though, with the high roofline meaning you don't have to bend down a great deal to climb aboard."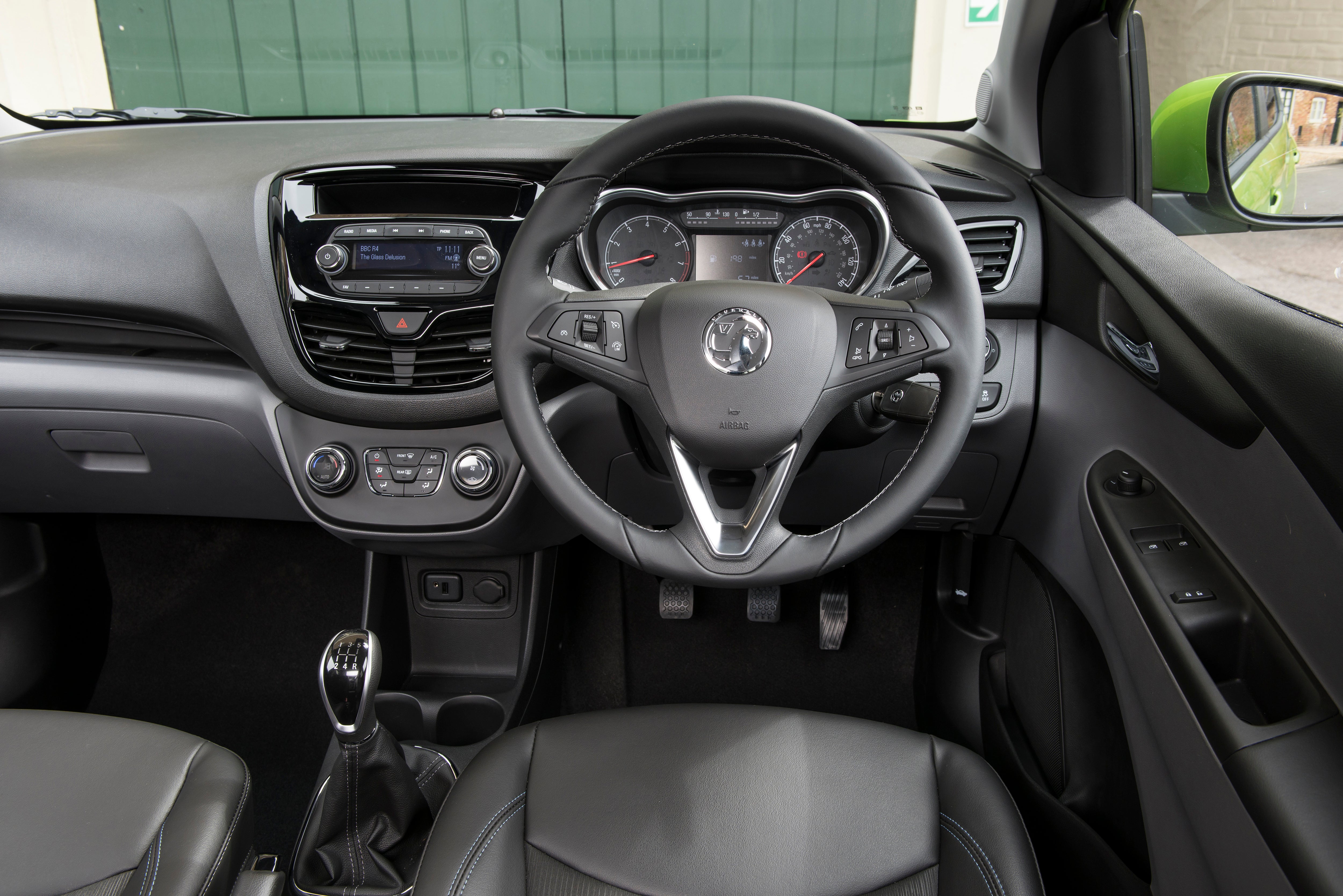 The driver gets a height-adjustable seat as standard, and although the steering wheel only adjusts for height like much of the competition, it should be easy for almost anyone to get a comfortable driving position.
The view out is good too - the seats are set reasonably high up within the body and the windowline drops down towards the front of the doors, so visibility is good. The reverse happens at the back windows so it's a bit more claustrophobic back there, but it's not a bad place to be.
The layout of the dashboard is sensible and easy to understand too. It might sound old fashioned, but the Viva gives you a pair of equally-sized dials in the centre of the instrument panel, rather than a single giant one, and it feels more grown-up as a result.
The central touchscreen (if fitted) sits high up on the dashboard too, exactly where you'd want it, with the ventilation controls sat closely below. You could climb into the Viva and know exactly where to find what you wanted within a minute or two, which suggests they've got the basics right.
Quality and finish
Another thing you'll notice as soon as you climb into the Viva is that there's not much in the way of colour in here. It helps to keep the price down of course, but you might well wish they'd stuck an extra £10 on the price and jazzed it up a bit.
It's uniform greys and blacks throughout regardless of specification, although SL models get a lighter grey two-tone effect, with the only real colour coming from the infotainment system and the illuminated switches and buttons.
Go for the SL version and the cabin looks its best though, with leather on the steering wheel and a sort of pseudo-leather on the seats, which is nicer than it sounds. The quality of the materials is decent, but not exceptional; the surfaces that you come into regular contact with are sturdy enough but not soft to the touch, so although it feels like it will last pretty well it's not going to make you feel massively welcome. As the Viva is no longer on sale there's no opportunity to raid the options list either.
Infotainment
The basic infotainment provision in the Viva is just that; on SE models it's a simple FM/AM radio with an AUX input, but that's your lot. Go for an SE Nav or the SL model and this improves significantly, with the addition of a 7-inch touchscreen, navigation, Bluetooth for phonecalls and audio streaming, a USB input and six speakers.
The basic system works well enough, with clearly-labelled buttons and a straightforward operation. The information display is clear enough but it's not exactly large, and the blue on black text can get lost in bright sunlight. Sound quality is fine, but the two speakers have a lot of work to do.
The higher-specification system is a bit of a no-brainer, as it gives the whole car a lift and stops it feeling like a bargain-basement device. The screen itself is clear enough and responds with accuracy to inputs, although the colour scheme offers less contrast than is ideal to be able to see it in all conditions.
The extra speakers mean the system is more capable of handling better quality audio, so although there's no DAB you can stream digital radio or music apps and enjoy decent sound reproduction.
Space and practicality
It wasn't that long ago that the thought of putting adults in the back of a city car like this was laughable, but the urban cars of today have to be able to do that and more. The Viva is one of the better offerings in the class in respect of cabin space, for passengers at least. The driver and front passenger will have nothing to complain about, with ample headroom and good legroom, even for those at the taller end of the scale.
In the rear adults don't fare too badly either. Headroom is still pretty good for those up to around six foot tall, but that's about the limit of its capacity. Legroom is acceptable in the rear as long as the front seat passengers don't take the mickey, but as long as everyone plays fair you can fit four grown ups inside.
Less impressive is the boot space, which at 206 litres is down on most of the key competitors; the best in class like the Hyundai i10 have almost 25 per cent more. Fold the rear seats and this increases to 1013 litres however, with a 60/40 split seat as standard, although the rear seats do not fold completely flat. Even so, this makes the Viva one of the most spacious city cars with the seats down - it's just a shame more of that space isn't available with the seats up.
As for the cabin itself, the amount of storage space is better than is typical for a city car. As well as a decent glovebox and door bins that are big enough to fit a water bottle, there are a couple of additional cubbies on top of the dash - not big enough for large items but useful for securing smaller items out of sight.
Back in the boot there are also a couple of hooks for securing shopping bags, which shows that some thought has been put in to making the Viva as practical as possible.
Handling and ride quality
"Recent Vauxhall models have upped their game in terms of ride and handling; it used to be that the equivalent Ford models were streets ahead, but a succession of Vauxhall cars have proven that it's not quite that clear cut anymore."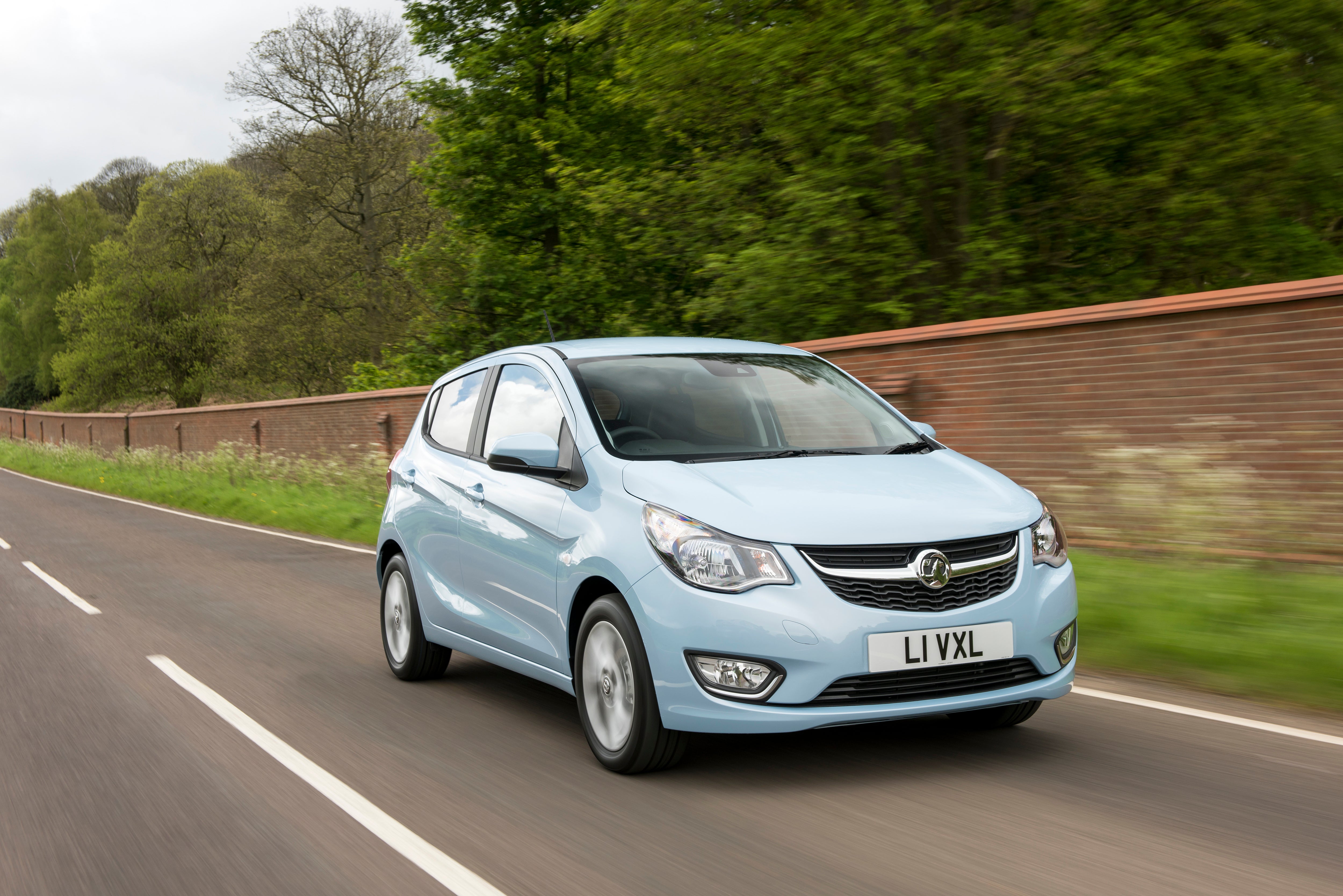 It's still the case that a city car has to be comfortable first and foremost, but the Viva is certainly one of the better cars in the class by a good margin.
The suspension setup is soft, but it doesn't wallow around as a result. It deals with bumps without fuss, and impressively so for a car of this size. It's a major plus point for the Viva, and will satisfy drivers who don't relish tackling the generally poor state of busy and worn urban streets. It's also comfortable at higher speeds, and avoids becoming too floaty over longer undulations on motorways.
When it comes to handling, there is inevitably a compromise to be dealt with given that ride quality was rightly given priority. Should you choose to hurry the Viva along and start pushing on a bit through a series of bends, there is a fair amount of body roll which does tend to discourage that kind of behaviour.
It's a similar story for the steering, which is light and quick to react to inputs but doesn't offer much feedback to the driver. To be fair to the Viva though, there is decent grip available and no vices to be wary of, so although it won't provide big thrills, it's unlikely to provide any spills either. For almost all drivers looking at a car like this, the balance between ride and handling is rightly tilted in favour of the former.
Engines and gearboxes
There's just a single engine option available for the Viva, so it's a good job it's a decent unit. You get a 1.0-litre, three cylinder unit, almost standard on every modern city car, and without the help of a turbocharger it offers a modest 72PS and 95Nm of torque - also pretty much par for the sector.
The performance on offer from the Viva is respectable but not exceptional. It does its best work in town and at lower speeds, with a useful amount of torque providing enough acceleration for it to keep up with the flow of traffic.
At higher speeds the Viva is less impressive, as the 1.0-litre unit starts to run out of puff and requires more frequent gearchanges and higher revs to maintain speed. The reality is that the Viva's performance is broadly in line with all of its competitors, it's just that the way it delivers that performance at higher speeds is relatively lethargic - particularly in comparison with those cars that can call on a turbocharger for additional acceleration.
However, the three cylinder unit is undoubtedly efficient. Based on the old NEDC figures the Viva claims 62.8mpg combined, while the economy-tuned EcoFLEX model boosts that to 65.7mpg combined.
The standard five-speed manual gearbox is a hassle-free device, happy to shift between gears with little effort. The automated five-speed transmission is less appealing to use, although it does deliver improved economy over the equivalent manual model.
Refinement and noise levels
Small cars generally perform less well in respect of noise and refinement, partly because they are made as cheaply as possible to keep the sticker price low but also their size means there's less space for insulation and separating of components. It's good news then that the Viva actually performs pretty well here, and is up with the better cars in the class.
The engine is a big help here, as it avoids the three-cylinder thrum that affects some competitors cars, and manages to be smooth and relatively quiet even when revved quite hard. At a cruise it largely fades away into the background, so longer journeys can be conducted in relative peace - once you're up to speed of course.
It's a similar story for other noise sources. Few cars are bothered by wind noise at low speeds but this frequently changes once you get on the motorway. Yet not for the Viva, which manages to stay pretty refined and avoid generating wind noise around the door mirrors and windscreen pillars, which are the most common causes.
Road noise is generally well controlled too, and only at higher speeds does it being to intrude. Even so, it's still one of the best cars in the class in this area.
Safety equipment
The Viva - or rather it's European equivalent, the Opel Karl - has been tested twice by Euro NCAP; once in 2015 when the car was first launched, and again in 2017 - this was because the testing standards had changed significantly in the period, so that many cars on sale were retested.
In the most recent 2017 test, the Viva scored a somewhat disappointing three stars overall, compared to a four-star score two years prior. It scored a relatively low 61 per cent for adult protection and 60 per cent for child protection, with pedestrian mitigation at 58 per cent and safety assist way down at only 25 per cent. The latter score was particularly low because the Viva cannot be specified with many of the modern safety systems, in particular automatic emergency braking.
As standard, all versions of the Viva are fitted with six airbags, including side and curtain airbags for both driver and passenger, seatbelt pre-tensioners and load-limiters, Isofix mounting points for the outer rear seats plus an airbag de-activation switch for the front passenger seat. A further plus is that all Vivas are fitted with lane assist as well as cruise control and a speed limiter as standard, but there are no further safety systems on the options list.
MPG and fuel costs
"All versions of the Viva are pretty economical - you'll struggle to make it a thirsty car to own - although some models do perform better than others. The standard SE model offers 62.8mpg combined under the old NEDC measurement, with the EcoFLEX version increasing that to a claimed 65.7mpg combined."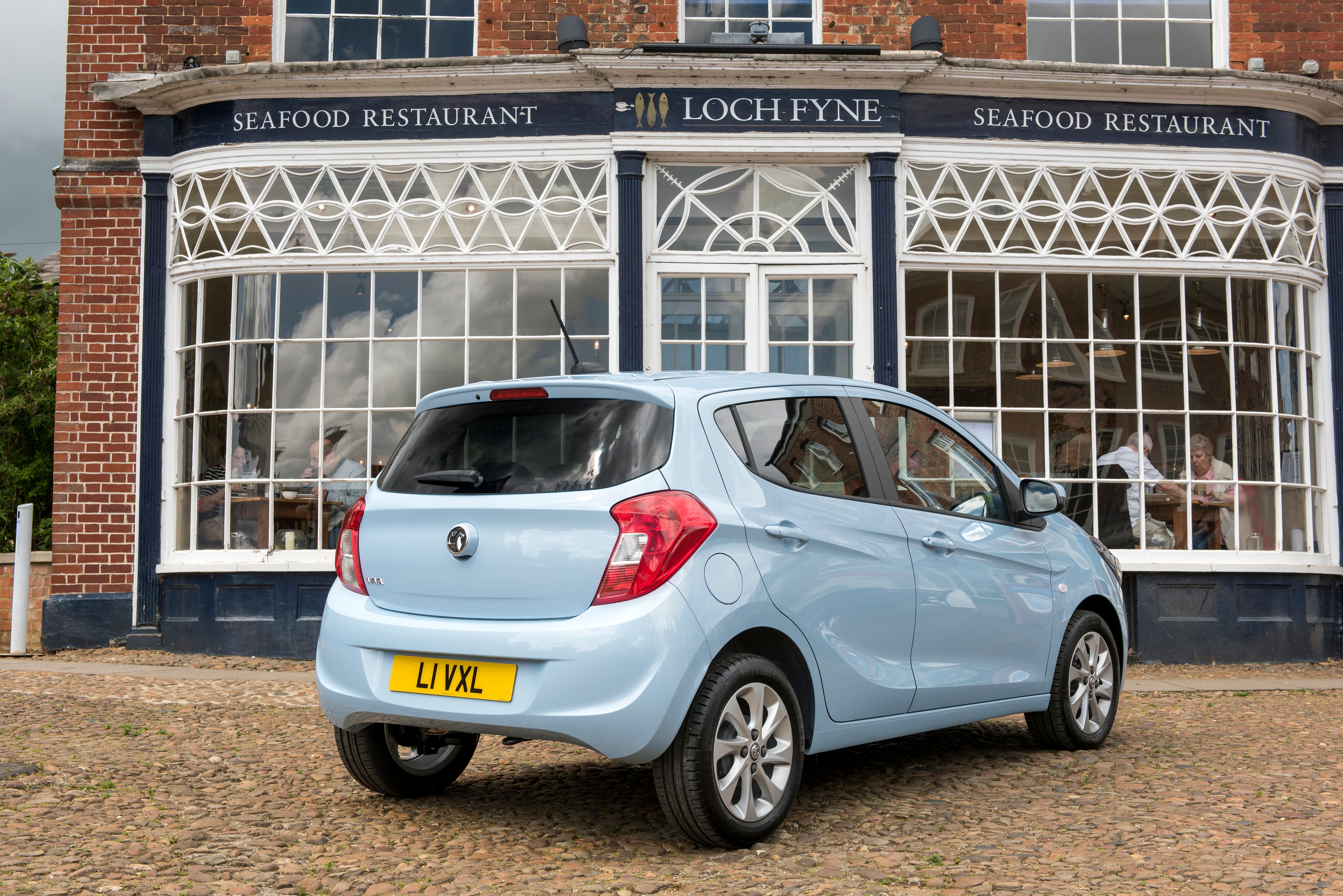 That should mean 50mpg is well within reach, possibly even 60mpg if you have an EcoFLEX and go carefully. If you're eco-minded you may want to consider the Easytronic model, which is more economical than the equivalent manual.
Insurance groups and costs
The good news for drivers is that all versions of the Viva fit into low insurance groups, so costs should be pretty low. The basic SE model is the cheapest, dropping into group 3 or 4 depending on its age, while the SE Nav and SL models are either in group 4 or 5. As there's so little between the top and bottom of the range in respect of insurance grouping, you shouldn't have to choose the spec of your car based on the insurance costs.
VED car tax
As the Viva arrived in 2015 and was still on sale until 2019, it straddled April 2017 where the VED rules changed dramatically. The Viva also sits either side of the significant 100g/km CO2 barrier depending on the model, so the costs can vary hugely. Go for an EcoFLEX model registered before 1st April 2017 and you'll pay nothing on VED; other models are just over 100g/km so incur a charge of just £20 a year. After 1st April 2017 it doesn't matter what version you buy - you have to pay £150 a year VED.
How much should you be paying for a used Viva?
"Thanks to the big Vauxhall dealer network and the number sold, you shouldn't have any trouble finding a Viva to suit your budget and your specification."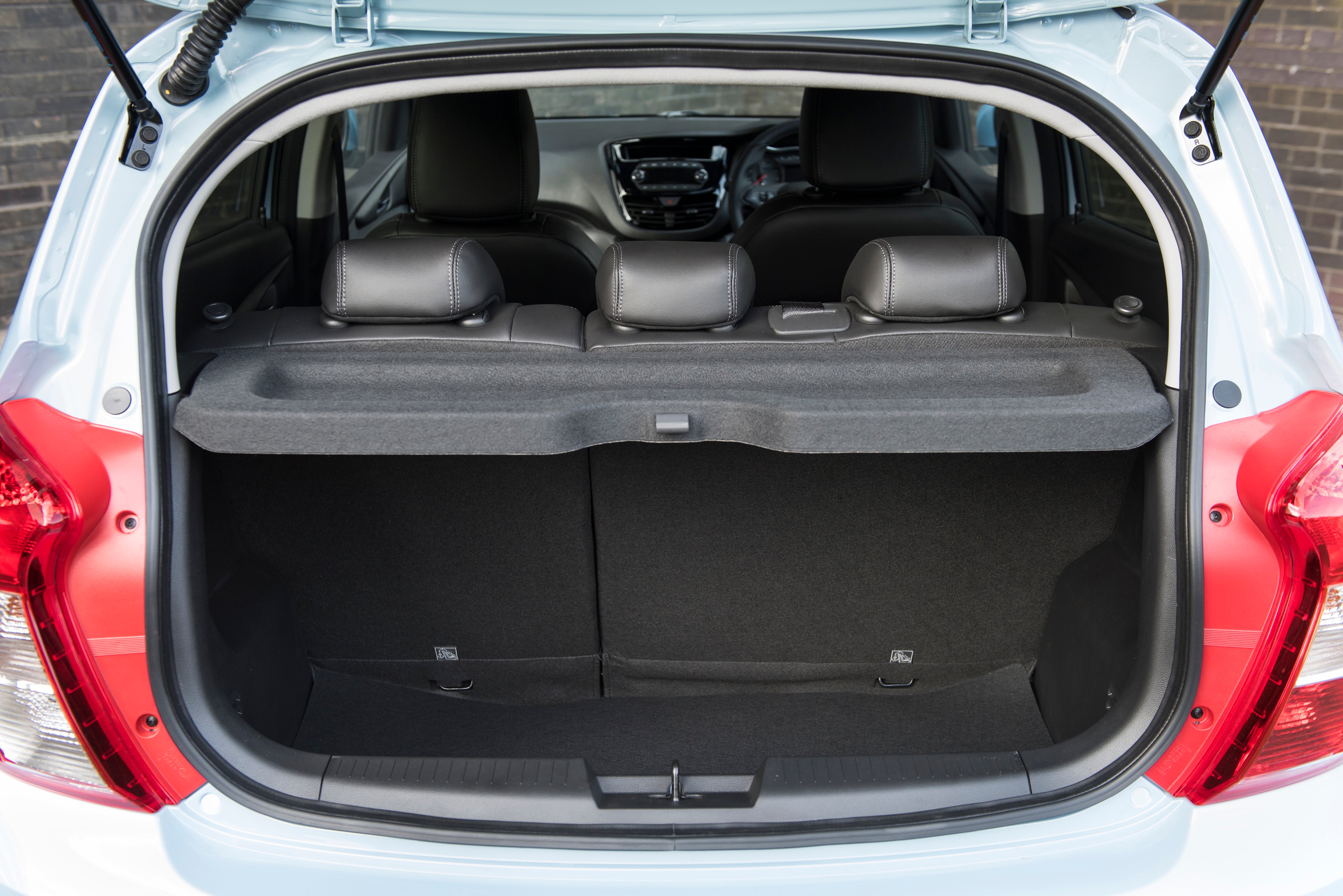 At the newer end of the scale there are plenty of 2019 cars that are still in the first flush of youth - and manufacturer warranty - with a tidy saving over list price. In the HeyCar classifieds we found a 2019 car in SE trim with air con and just 10,000 miles on the clock for only £7000.
As for the oldest cars, they are still relatively young in comparative terms and are down around the £5000 mark. We found an early 2015 car in SE trim with air con and 65,000 miles on the clock for £4500.
Trim levels and standard equipment
The basic SE trim is not necessarily one to avoid - something which can't always be said about the entry model for some of its rivals - as the standard specification is quite generous, including lane departure warning and cruise control. However, it does without air con, so we'd suggest seeking out an SE a/c model that adds this is - it was a popular choice so it shouldn't be hard to find.
However, we would recommend moving up to SE Nav as a bare minimum, as this introduces the infotainment system with Bluetooth streaming and USB input. The SL model adds more trinkets rather than genuinely useful kit, although the leather steering wheel and additional audio speakers are welcome if you can stretch the budget.
Vauxhall Viva cars for sale on heycar
5,124
Number of cars available
£5.7K - £10K
Price bracket of these cars
Colours available on heycar
Keep me updated by email with the latest advice, news and offers from heycar
By submitting, you agree to our
privacy policy
.