Vauxhall Zafira Review 2022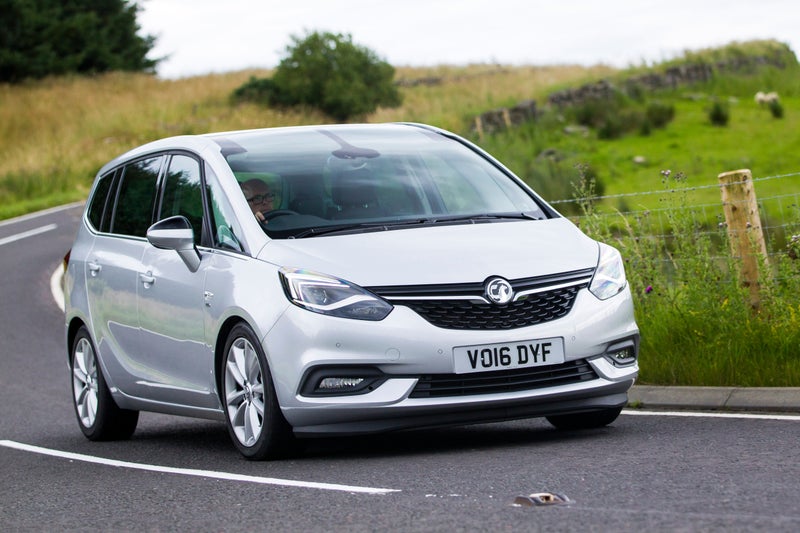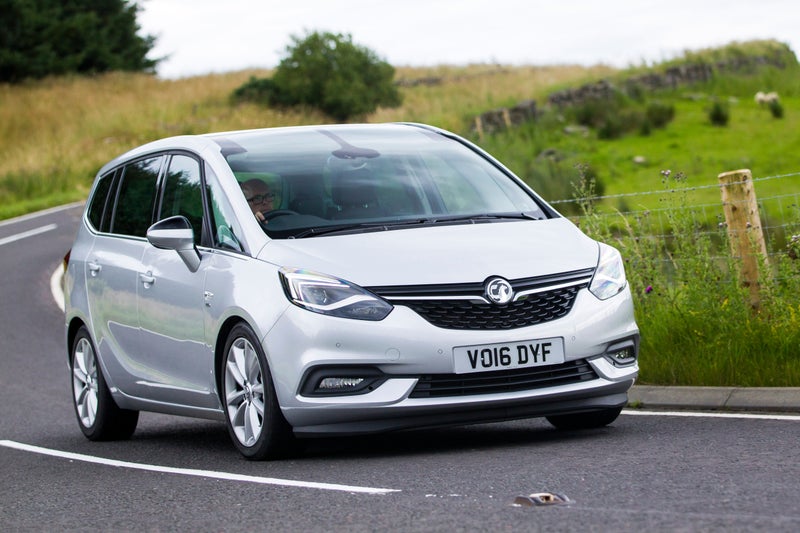 1/10
heycar rating
" Good value seven-seat MPV "
Launched: 2012

MPV

Petrol, Diesel
Quick overview
Pros
Enjoyable and comfortable to drive
Some really good engine choices
Does a decent job on practicality
Cons
Interior quality is mixed
Various bits of optional kit should be standard
Some rivals are even roomier
Overall verdict
On the inside
Driving
Cost to run
Prices and Specs
Common questions
Overall verdict on the Vauxhall Zafira
"The Vauxhall Zafira Tourer isn't the most practical, the most versatile or the best-to-drive car of its type. It's not the highest in quality or the most generously equipped, either. However, it's still a good all-rounder that does a very solid job in all these areas, and it's good value for money, too."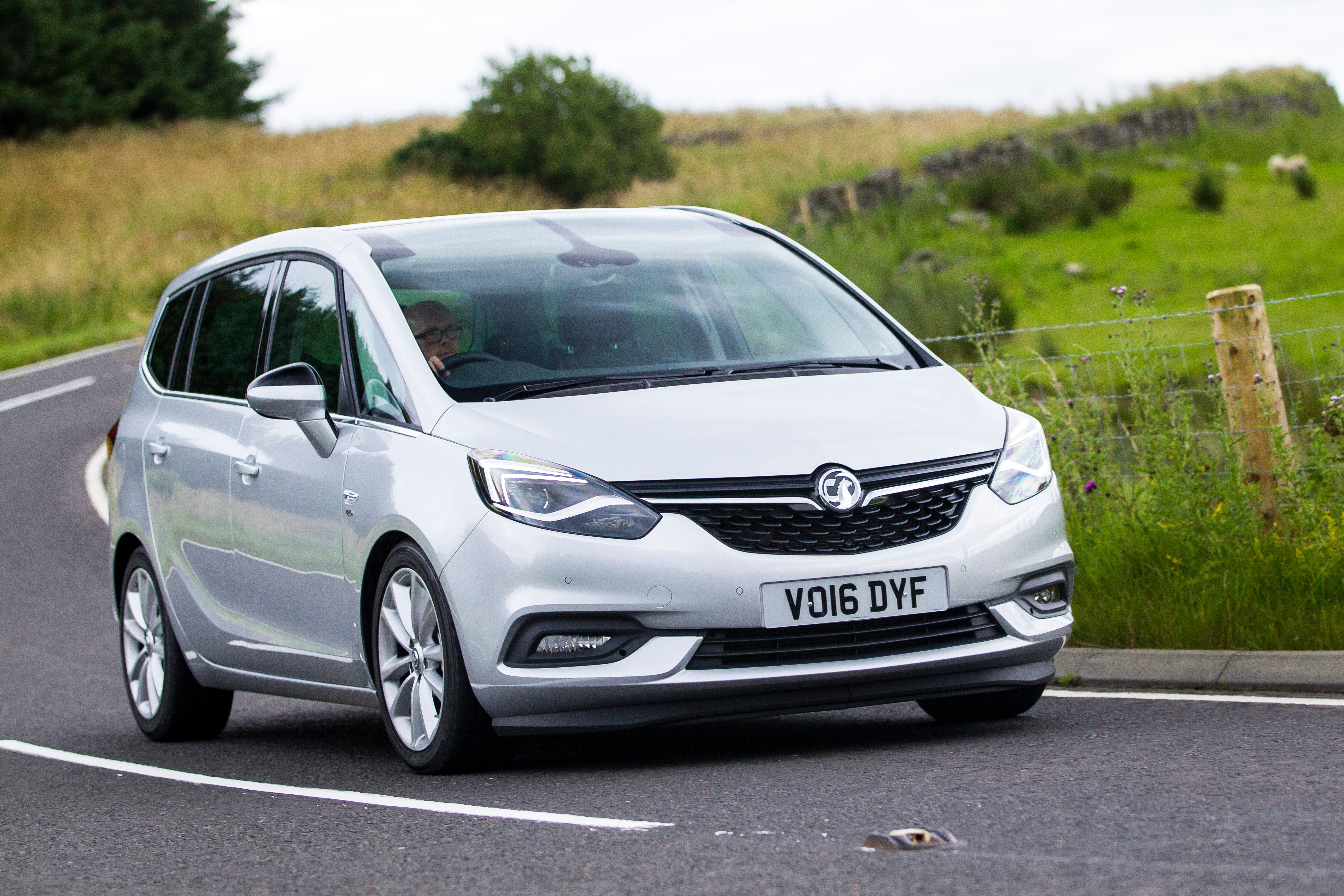 Despite the incessant rise of the SUV, there's still plenty of merit in a good old MPV, as you'll discover in this Vauxhall Zafira Touring review. For starters, the boxier shape means they're often a big roomier than an SUV, and with a seven-seater, surely that's important, right?
And in the Zafira Tourer, Vauxhall offered one of the more compelling choices in the SUV market. Its curvier styling made it look swisher and swoopier than most of its boxy rivals, and with competitive prices and low running costs, it was good value (even better for used car buyers, obviously). Granted it wasn't the roomiest car of its type, but it was competitive on that score and its seating system was as clever and as versatile and anything else in the class.
Sure, the car had some idiosyncrasies. Early versions had a bafflingly confusing dashboard design (sorted out on later examples by a new touchscreen system), interior quality was a bit hit-and-miss, while a complicated and inconsistent trim structure made it rather difficult to choose the version that was right for you.
However, it was one of the better cars of its type to drive. The ride was forgiving enough to keep the family comfortable, while the handling was sharp enough to let the driver have some fun once the kids had been safely delivered to school.
So, while the Zafira Tourer isn't exactly a stand-out class-leader in any given area, it's competitive in pretty much all of them, and it's also an affordable choice. For families on a budget, that's simply got to make sense.
Is the Vauxhall Zafira right for you?
Admittedly, the seven-seat MPV class isn't exactly the most stylish sector of the market there is, but you could argue that the Zafira Tourer is one of the more stylish offerings out there. It's also one of the more enjoyable offerings to drive, with sharp handling, responsive steering and very decent performance.
Of course, any MPV needs to deliver on the practicality front, and the Zafira does an entirely reasonable job, even if some rivals do better on that score. The other thing that the Zafira does well is value, because you'll get a lot of car and a lot of space for a very competitive price. Choose the right engine, and it should be cheap to run, too. That'll make it a very wise choice for families on a budget.
What's the best Vauxhall Zafira model/engine to choose?
For most buyers, we reckon the 1.6-litre diesel is the pick of the engines. It has enough urge to get you around easily and reasonably briskly, and it's also impressively quiet, yet it keeps purchase prices and running costs down. Petrol fans will want the perfectly adequate 1.4-litre turbo, while those after more performance will prefer the 170PS 2.0-litre diesel.
On the trim front, you'll want a Techline car if you can find one. These were versions aimed at company car fleets that came fully loaded despite being cheaper than most other versions (private buyers were discouraged from buying these versions with hefty discounts on the other), so used buyers should stand to make savings on them, too.
What other cars are similar to the Vauxhall Zafira?
As a seven-seater SUV of a certain age, the Vauxhall Zafira Tourer had no shortage of rivals to compete with. Probably the most recognisable of them - not to mention the best - were the Citroen Grand C4 Picasso, the Ford S-MAX and the Volkswagen Sharan.
The Renault Grand Scenic was another popular choice one-upon-a-time, while the Toyota Verso also offers buyers a fairly compelling alternative. Less so the Dodge Journey and Chevrolet Orlando.
Comfort and design: Vauxhall Zafira interior
"Buy an early Zafira Tourer, and the dashboard layout you'll encounter verges on bamboozling. The centre console is absolutely festooned with buttons and knobs. All the various controls are big, chunky and clearly marked, but there's just so many of them that it's tricky to remember what everything does, and picking out the button you want at a glance is difficult."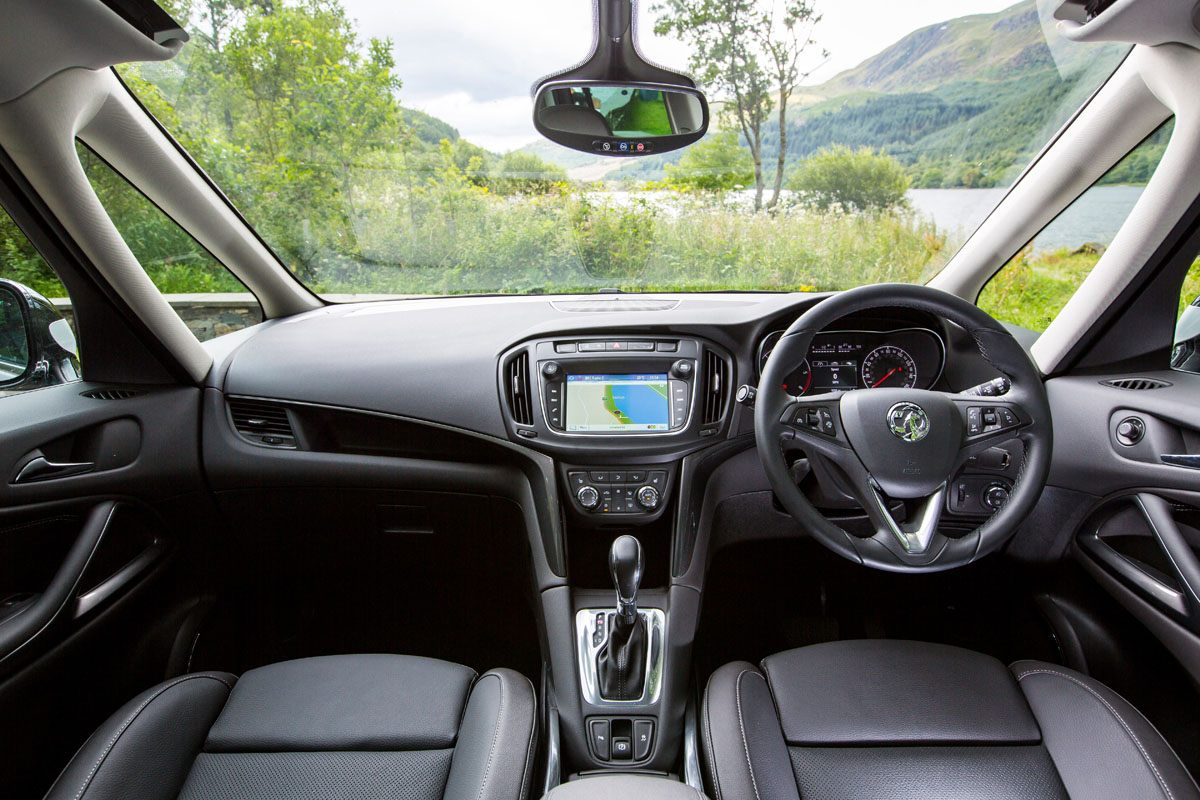 Later cars were given a new infotainment system, which greatly simplified the dashboard layout. Aside from the shortcut buttons next to the screen, there were just a few logically placed controls for the air-con. Much more like it.
The seats are really supportive, and because there's loads of adjustment for both the driver's seat and steering wheel, finding a comfortable driving position is an absolute doddle.
Your front visibility is also fabulous thanks to skinny pillars with large inset windows, and on Elite models, you also get a panoramic windscreen that stretches up and over your head. Picture a car with a receding hairline, and you're just about there. Rear visibility is also very good and all versions come with all-round parking sensors as standard, although a reversing camera is an optional extra on all models.
Quality and finish
Quality is a bit of a mixed bag in the Zafira Tourer. There are plenty of soft-touch surfaces on display, which look good and are pleasingly tactile, and there are a few metallic trims and glossy panels thrown in to brighten things up further. However, much of the other plastic on display is harder and less appealing, so the quality isn't all that consistent.
It still doesn't feel like a low-rent environment, though, and everything appears to be very solidly put together, giving a built-to-last feel. Entry-level versions miss out on a leather steering wheel, though, so they don't feel as posh as the rest, while only the range-topping Elite trim gets leather upholstery, which hikes the feeling of class in the cabin.
Infotainment: Touchscreen, USB, nav and stereo in the Vauxhall Zafira
Early versions of the Zafira Tourer came with a CD player, DAB radio and an aux-in socket for MP3 players, but entry-level versions missed out on a USB socket and a Bluetooth phone connection. Loftier versions checked these boxes, but only the Techline trim - which is by no means the highest - came with nav as standard, so even those who bought the range-topper had to add this as an optional extra if they wanted it. Whether your car had navigation or not, the system wasn't very easy to use, due to long, complicated menus being displayed on a very small screen, and a bamboozling array of buttons on the dashboard.
On later cars, the infotainment system was upgraded to Vauxhall's Intellilink system, which used a 7.0-inch touchscreen and brought together DAB, Bluetooth and Apple CarPlay/Android Auto, but again, built-in navigation was only standard on Energy and Techline trims, and everyone else had to pay extra. This system was much easier to use and really simplifies the dashboard layout, but it's still not as intuitive to operate as the equivalent systems in some rivals such as the Volkswagen Touran.
A word of caution, though. If your salesman tries to extol the virtues of the OnStar system to you, don't be taken in. The system provides a wifi hotspot, automatic emergency calling, stolen vehicle tracking and a concierge service. However, because this service is owned by General Motors and wasn't included in the deal when the firm sold Vauxhall to PSA (the company that also owns Peugeot, Citroen and DS), the system was switched off for Vauxhalls in 2020.
Space and practicality: Vauxhall Zafira boot space
The Zafira Tourer isn't the roomiest seven-seater MPV, but it doesn't do badly. The front seats have plenty of headroom and legroom, as do those in the middle, so tall adults will be able to get comfortable easily. The wide cabin means three adults will fit across the middle row, and although the middle seat is narrower than those either side, comfort is improved by a low, flat floor tunnel that's comfortable to perch your feet on. What's more, the middle seats can be slid back and forth independently of each other.
SE cars and upwards, meanwhile, have Lounge Seating. This allows you to fold the central seat in the middle row away, while the chairs either side slide back a bit and in a bit, giving two passengers more space. Clever stuff.
Even with the middle seats slid as far forward as they'll go, the third row seats - which pop up out of the boot floor - are too tight on space for adults to travel comfortably, but they're fine for children. There's a decent amount of boot space with all seven seats in place - enough for a few bags-for-life worth of shopping - and in five-seat mode, there's space for prams, pushchairs, kid's bikes, you name it. All five of the rear chairs fold down to give you a massive - not to mention perfectly flat and level - extended loadbay.
In numbers, Vauxhall Zafira Touring boot space is 152 litres with seven seats in use or 710 litres with five aboard. In terms of exterior dimensions, the Vauxhall Zafira Touring is 4317mm long, 1742mm wide and 1684mm tall.
Handling and ride quality: What is the Vauxhall Zafira like to drive?
"In any car designed to carry lots of people, a comfortable ride is the most important dynamic trait there is. And on that score, the Zafira Tourer does a reasonable job."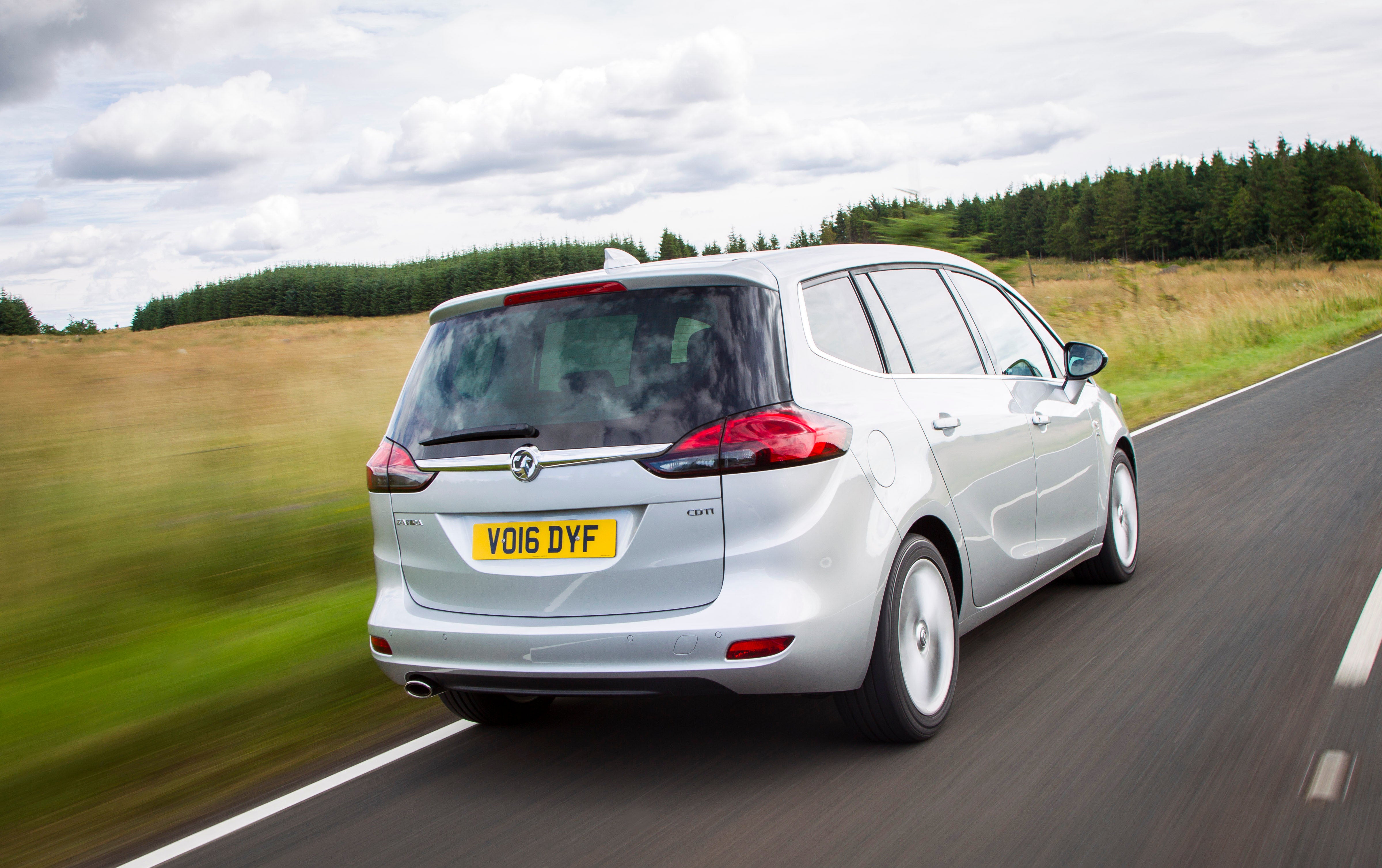 Yes, the suspension is a wee bit firmer than in some rivals, so you do feel more of a scruffy road surface, but things are absorbent enough that the bumps rarely trouble you. You'll never feel jittered or jolted more than is reasonable, and that's the case whether you're plodding through town or blasting up a motorway. It's worth noting, though, that the ride is comfier on cars with smaller 17-inch wheels than it is on the 18-inchers that come as standard on SRi and Elite models.
That firmness also means vertical body movements are well controlled on undulating roads, it also comes in handy when you get to a set of bends. Body roll is well contained, while there's also plenty of grip and steering that's responsive and quick. It stays utterly secure and predictable at all times, and although it's not quite as enjoyable as a Ford S-Max in the bends, there's still fun to be had.
As an optional extra, the Zafira Tourer was also offered with an adaptive suspension system called Flexride, which allowed you to firm things up or soften them off according to your mood. If we're honest, it's actually pretty difficult to notice the differences between modes, so it's not exactly a must-have.
What engines and gearboxes are available in the Vauxhall Zafira?
Various different engines came and went over the Zafira's lifetime, so we'll begin with one that stayed around for the whole duration.
This was a 1.4-litre turbo petrol with 140PS, and despite its small capacity, it does a thoroughly decent job of hauling the Zafira around. Its low-down perkiness makes it easy to drive in urban traffic, and even with a fully-loaded car it doesn't struggle too much on the motorway. The other petrol choice on offer early on was a naturally-aspirated 1.8, again with 140PS, but we never got to try it.
As good as the 1.4 is, though, those who regularly have their car packed with people and possessions might well prefer the extra punch of a diesel engine. The best of them is the 134PS 1.6, which has appreciably more grunt than the petrol, and while it's technically a fraction slower against the stopwatch, your progress is actually easier and more relaxed.
The car was also offered with a wide range of 2.0-litre diesels, with several different power outputs ranging between 110PS and 195PS, but the one that's most prevalent is the 170PS version. It provides quite a bit more pace, with extra low- to mid-range muscle, so it's worth having if performance is particularly important to you. However, it's an expensive upgrade and we reckon most people will be fine with the smaller diesel.
Refinement and noise levels
Of the engines, it's the 1.4 petrol that gives you the quietest life. The turbocharger means you don't have to thrash it mercilessly for meaningful performance, and even when you do, noise and vibration are very well contained.
The 1.6 diesel, tagged as the 'Whisper Diesel' by Vauxhall when it was first introduced, is good, too. It can't quite live up to the moniker, but again, noise and vibrations stays well muted, even when you need to work the engine harder.
The 2.0-litre diesel is the noisiest of the engines we've tried, but although it's not as quiet or as alternatives in some rivals, even this one isn't what you'd call raucous. You'll detect a bit of wind-and road noise at motorway speed, more than you will in some rivals, but again, it's nothing that'll offend or annoy you.
Safety equipment: How safe is the Vauxhall Zafira?
This is perhaps an area in which the Zafira is a little disappointing by modern standards – even if it does. have an expired five-star rating from Euro NCAP from 2011. All versions came with a range of standard safety measures aimed at reducing your chances of having an accident, including electronic traction and stability functions, tyre pressure monitoring and bright LED daytime running lights.
Each also came with stuff to help keep occupants from harm if an accident became unavoidable, such as six airbags and Isofix child seat mounting points, although it's surprising there's only two of those in a car with so many seats.
The disappointing bit concerns various driver assistance systems, things like automatic emergency braking and blind spot monitoring. These systems were offered, but only in an optional pack - that also contained adaptive cruise control - that cost buyers a lot extra. When such important systems are so commonplace these days, we reckon they should've been made standard, at least on later cars, if only for the top trims. When buying used, it's definitely worth seeking out an example with this fitted if you can.
Having said that, though, the Zafira Tourer did achieve the full five stars when it was tested way back in 2011, so safety was evidently fine by the standards of the day.
MPG and fuel costs: What does a Vauxhall Zafira cost to run?
"The Zafira Tourer went off sale before the new WLTP testing regime - designed to better reflect real-world driving conditions - became compulsory, so the car was only ever tested under the even-more-optimistic NEDC standard."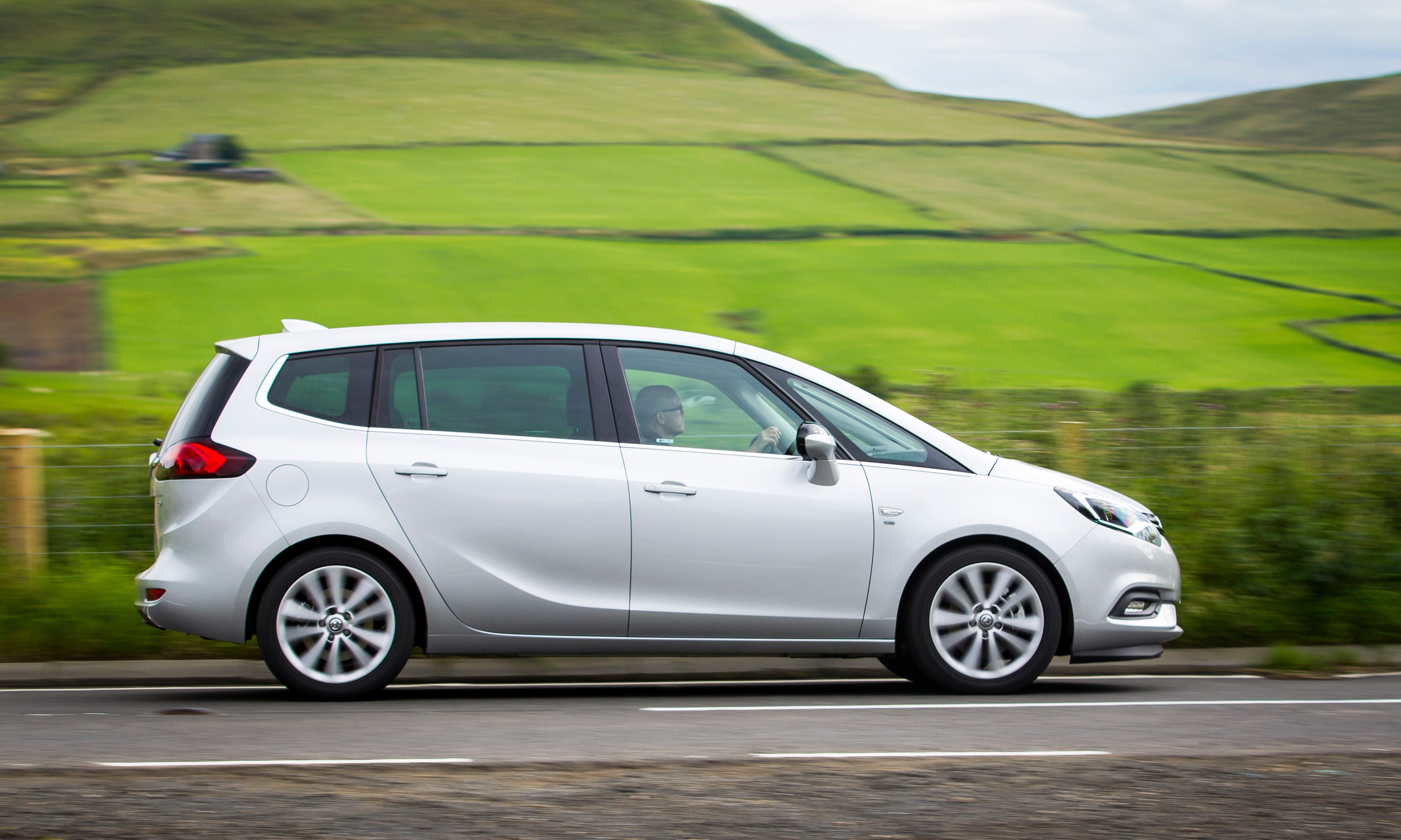 According to these figures, the 1.6 diesel is the star of the show with an average return on almost 69mpg (believe that and you'll believe anything), while any one of the 2.0-litre diesels will return upwards of 50mpg. Predictably, the petrols are considerably thirstier, with figures of 42mpg for the 1.4 turbo and 39mpg for the 1.8. Even then, though, you'll do very well to match those figures in the real world. For a real world figure, you should knock at least 10mpg off the numbers Vauxhall quotes.
How reliable is a Vauxhall Zafira?
Vauxhall doesn't have a great reputation for reliability it finished third in our sister site, Honest John's, Satisfaction Index for the least reliable car brands. Unfortunately, most Zafiras will now also be out of warranty, Vauxhall's warranty lasts for three years/60,000 miles.
Insurance groups and costs
Technically, insurance groups range from 11 to 22 on the Zafira Tourer, but in reality, the vast majority of versions sit at around the group 15 or 16 mark. Since insurance groupings range from group 1 at the cheapest end of the scale to group 50 at the most expensive, you can be confident that premiums should be reasonably affordable. If you really want to cut your costs, choose a version with as modest a power output as you can tolerate.
VED car tax: What is the annual road tax on a Vauxhall Zafira Touring?
On most Zafira Tourers, you'll pay VED based on your car's CO2 emissions. This is good news for those wanting the entry-level diesel, because you'll pay annual tax of £20 or £30 on that one, but news isn't as good for the others.
The more powerful diesel commands bills of between £125 and £205, depending on trim level, while things are even worse for the petrol. Buyers of the 1.4 turbo will pay an annual rate of between £205 and £240, while all 1.8s command an annual bill of £240. If the car you buy was registered after April 1st 2017, though, you can scrap all that. On this date, the Government introduced new tax laws to apply a £150 annual flat rate to all petrol and diesel cars under £40,000, so that's what you'll pay.
How much should you be paying for a used Vauxhall Zafira?
"As always, prices changed constantly over the course of the Zafira's lifespan, but towards the end of its period of service, you were looking at a starting price of about £18,000 for a brand new model."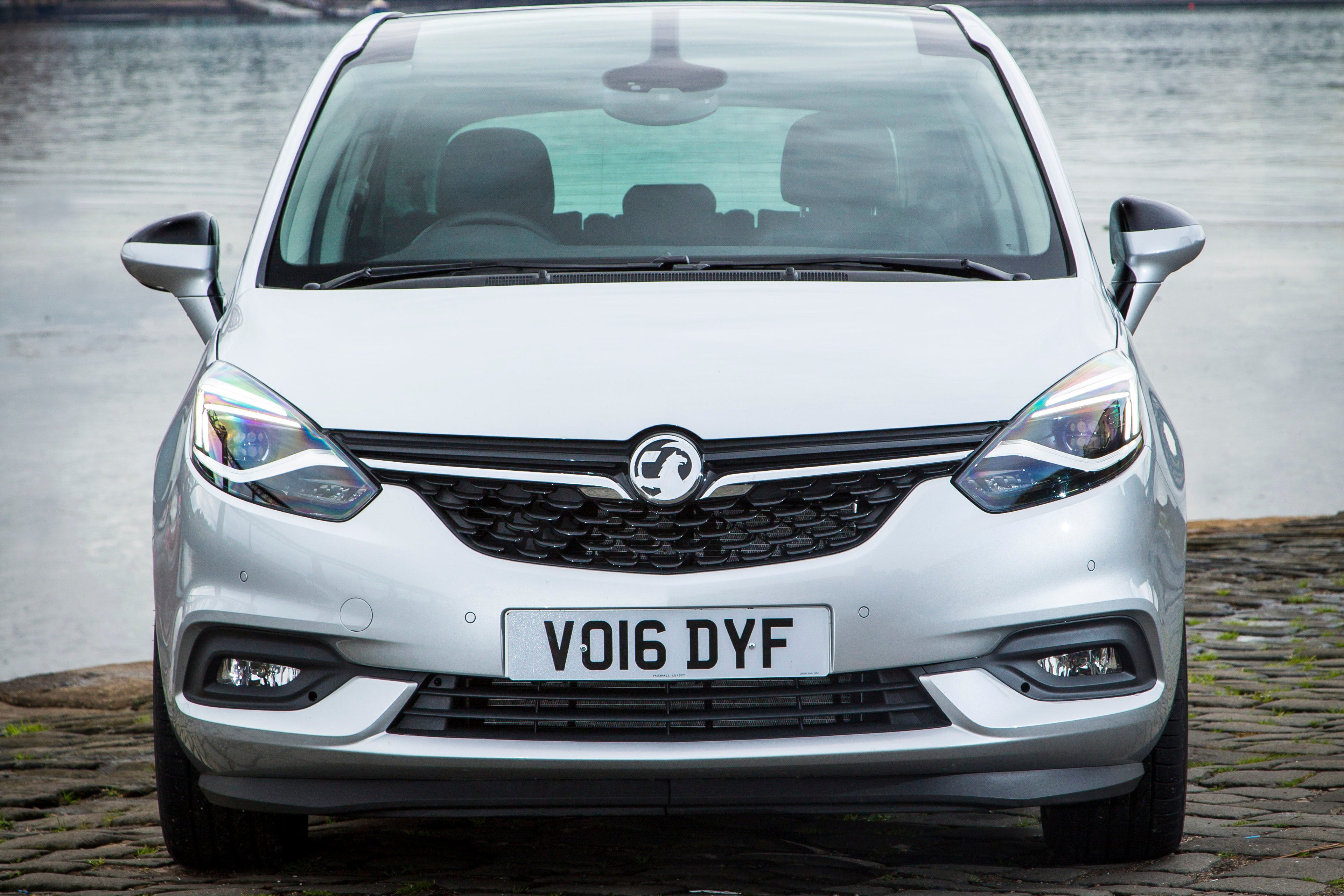 That rose to just shy of £30,000 for the Elite Nav with the most powerful diesel engine, while the cheapest diesel on offer, the 1.6 Design, checked in at around £21,500. Compared with rivals, those prices were reasonably competitive, but nothing special.
However, used buyers will benefit from the Zafira's woeful residual values, plus the fact that second-hand examples have had lots of time to fall in price. Check out our listings, and you'll find quite a few examples at around the £6000, and absolutely loads if you stretch your budget closer to £7000. These include a wide range of different engines and trims, too, but do bear in mind that these examples will have comparatively serious mileages.
Trim levels and standard equipment
The range was restructured a couple of times during the Zafira Tourer's life, and not only were the names of the trims available changed, what came with each level changed, too. Early cars came in ES, Exclusiv, Techline, SRi, SE and Elite trims, but here, we'll concentrate on the later cars that came in Design, Energy, SRi, SE Techline and Elite forms. There are obvious similarities between the two ranges, but just bear in mind that older cars will have slight differences to what's written here.
Design cars have most of what you need, with the standard roster including alloy wheels, manual air-con, cruise control, four powered windows, remote locking and front- and rear parking sensors, and that's on top of the safety and infotainment kit we mentioned earlier.
Energy cars add front foglamps, privacy glass and a few extra bits of exterior chrome trim, along with sat-nav, while the SRi drops the navigation (unless you specify it as an option) and replaces it with bigger alloys, sports seats, sports pedals, and a leather steering wheel.
SE cars give you automatic lights and wipers, climate control, an electric parking brake and the Lounge Seating. On top of that, Techline trim reinstates the navigation. Bizarrely, top-tier Elite trim loses the nav once again (unless you specify it as an option), but comes with leather upholstery, a panoramic roof, a panoramic windscreen and heated front seats instead.
Ask the heycar experts:
common questions
What goes wrong with Vauxhall Zafira?
Our sister website, Honest John, found that Vauxhalls suffer issues across the board.

Which Vauxhall Zafira engine is best?
The 1.6-litre diesel suits the Vauxhall Zafira down to the ground. It has strong mid-range performance and returns excellent fuel economy. That said, if you mostly drive in town, the 1.4-litre petrol is the model for you.

Can a Vauxhall Zafira tow a caravan?
Yes, the Vauxhall Zafria can tow a caravan of up to 1750kg.

Vauxhall Zafira cars for sale on heycar
5,153
Number of cars available
£8.5K - £19K
Price bracket of these cars
Colours available on heycar
Keep me updated by email with the latest advice, news and offers from heycar
By submitting, you agree to our
privacy policy
.