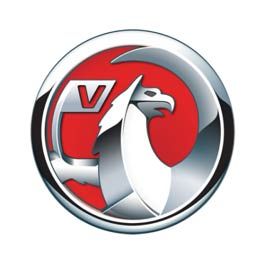 Vauxhall Zafira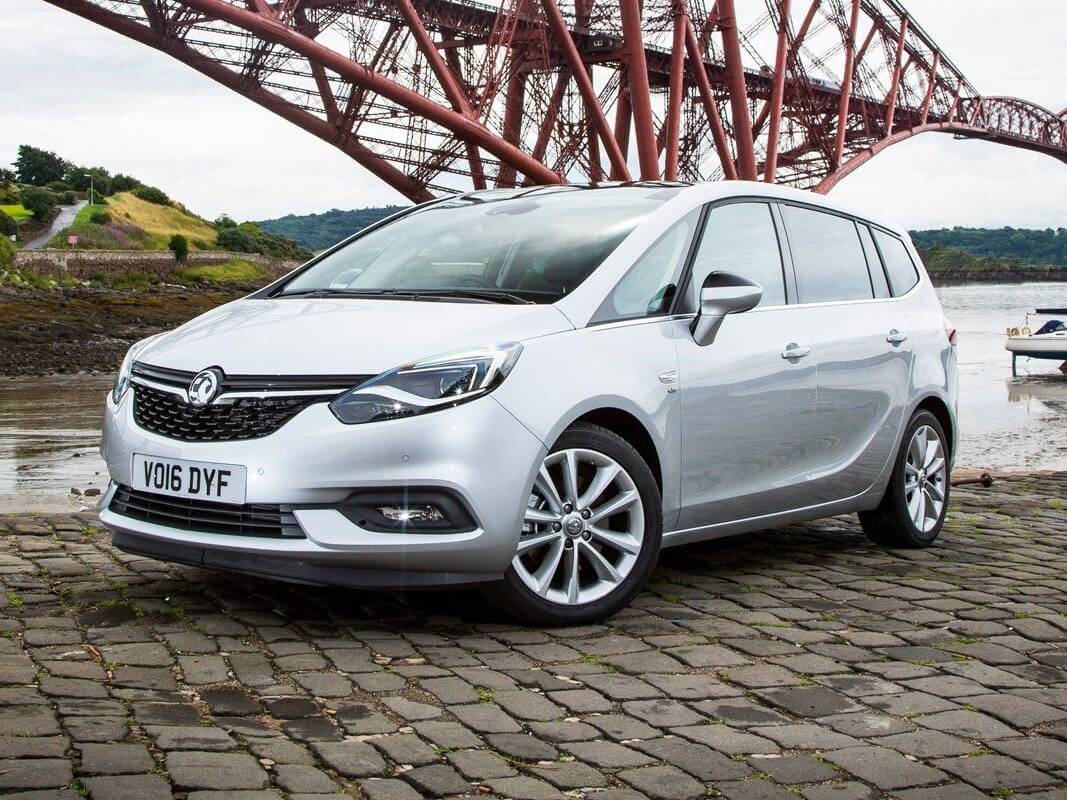 heycar review
A boot you can get lost in

Spacious middle row

Seven seats (count 'em)

Cruise in comfort

Tons of space and kit
Need to know
The Vauxhall Zafira MPV was a popular, no-nonsense family car that was great value, but also dull to look at, and ordinary to drive. The Zafira Tourer (introduced in 2012 and sold alongside the Zafira for a few years) was supposed to be a seven-seat version of the original, but it was so different - in terms of its interior quality, overall design and driving dynamics - that it deserves to be treated as a different model. It was a much longer and wider car than the five-seat version, and had a striking design, but was given an extensive facelift in 2017 in an attempt to keep it looking fresh, and close to its major competitors. Unlike some seven-seaters it has normal (not sliding) rear doors, and while it was offered with a range of petrol and diesel engines, all were front-wheel drive. Buyers could choose between the standard six-speed manual gearbox and a six-speed automatic on a few variants, and the engine range was slimmed down after the 2017 facelift, with one petrol available; a 1.4-litre turbo with 138bhp. Diesel buyers choose from a frugal (but slow) 1.6 CDTi or a punchier 2.0-litre version with 168bhp and a 0-62mph time of just 9.1 seconds. It came in six different trim levels, as follows: Design, Energy, SRi, SE, Tech Line and Elite.
Common questions
Is the Vauxhall Zafira a good car?

The Zafira Tourer is a good value, well equipped car for big families that prioritise space over style and low running costs over a premium image. It's also comfy to drive and solidly built.

Has the Vauxhall Zafira been discontinued?

Sadly, yes. Due to the growing demand for SUVs and Vauxhall's merger with Peugeot and Citroën (the PSA Group) the Zafira will not be directly replaced, production ceased in 2018.

What was the Zafira VXR?

One of the strangest cars ever conceived. The VXR was a high-performance version of the second generation (five-seater) Zafira, with a 237bhp 2.0-litre engine from the Astra VXR.

Is the Vauxhall Zafira a seven seater?

Yes. The Zafira uses a clever 'Flex 7' seating system with space for six passengers. It's a flexible setup that allows you to easily fold away the third and second rows when not in use.

What is the difference between the Zafira and Zafira Tourer?

The Zafira was a five-seat, five-door MPV based on the Vauxhall Astra family car, with the second generation (2005-2014) introduced well before the Zafira Tourer, which was a lot more spacious, upmarket and better to drive than the five-seat version, with newer engines.
Exterior Design
When it was first launched the Zafira Tourer had a striking design that took a lot of inspiration from the futuristic Ampera plug-in hybrid. It had boomerang shaped headlights that cut right through the front bumper, joining up with the fog lights, making it very easy to recognise. Yet for its 2017 facelift Vauxhall reverted to a conservative look, with separate headlights with integrated LEDs that blended into a wider grille, and a sportier looking front bumper. It has a monobox design that is common among MPVs, with large windows and extra glass in the A-pillars to improve visibility when parking. Even the most basic models came with 17-inch alloys, although you have to step up at least one level to get integrated silver roof rails, fog lights, and darkened rear privacy glass. It's a smart and unassuming car regardless of the trim, but since the pricier versions look virtually the same as the cheaper models, there isn't much incentive to spend extra, or any real scope for personalisation. On the plus side, the free standard colour - Royal Blue - is attractive, and the Lava Red shade is a cheap option.
Interior Design
The cabin of the Zafira Tourer proves that often a simple approach is the best. It's instantly clear that you're sitting in a car that has been intelligently designed with families in mind. Its tall windows let in loads of light, meaning that for a big car the Zafira has fantastic visibility. Combine this usability with the excellent driving position, a smart mix of quality materials and logical control layouts and you have a vehicle perfectly suited to long journeys fully loaded. It comes generously equipped too. All models feature parking sensors, cruise control, air-con, and (from 2017 onwards) a 7.0-inch touchscreen with DAB, Bluetooth and USB connectivity.
Upgrading to the Energy model adds sat-nav into the mix, but since the system already has Apple CarPlay and Android Auto smartphone mirroring, you can use your phone's nav apps.
As with any people carrier worth its salt, interior space is impressive, with lots of head and legroom in the first two rows, although the third is better suited to kids than full size adults.
The middle row slides so you can choose between boot space and knee room, but the kids will want to draw straws for the middle seat, since it's hard and narrower than the others. In seven-seat mode the boot space is a paltry 152 litres, but this increases dramatically up to 710 litres in five-seat layout, or a van-like 1,850-litre capacity with all the rear seats folded.
What to look out for
The Zafira Tourer is surprisingly nimble in the corners for such a big car, with tidy handling in turns and supple suspension that makes it relaxing to drive on the motorway too. Still, pick a car with larger alloy wheels and the ride can become a tad firm, so it's worth searching for a used example with the optional adaptive dampers fitted, which have a softer 'Tour' setting. If you do a lot of long journeys then the 1.6-litre diesel, with its claimed fuel economy figures of over 60mpg and CO2 emissions of just 119g/km, is your best bet. However this engine is not compatible with the optional automatic gearbox, and the quicker 2.0-litre is better for towing, or if you often travel with a lot of passengers and heavy luggage on board. The petrol model is naturally a little less efficient, posting average economy figures of 41.5mpg and 156g/km. Finding a used Zafira Tourer for sale should be easy, and usually offer brilliant value. Second hand buyers will be pleased to hear that the Zafira Tourer has a much better reputation for reliability than the previous car.
What we think
The Zafira Tourer goes about its business in a quiet fashion, but it's a brilliant family car that has been unfairly overlooked. It's nice to drive, cheap to run, well equipped, and great value. Get the SE diesel and you'll have solid family transport for a fraction of the price of an SUV.