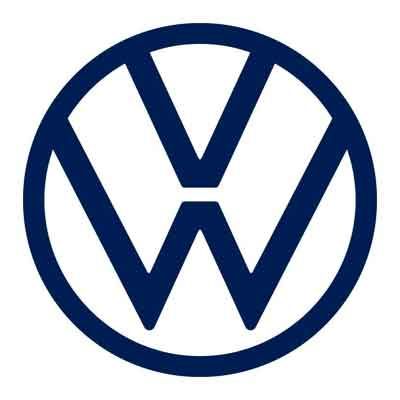 Volkswagen Golf Alltrack Review

Written by
heycar editorial team

heycar rating
Smart and practical SUV-alternative
Best bits
Practicality and load space
Agile dynamics and economy
Surprising off-road tenacity
Not so great
Rare on the used car market
Prices still high
Some will prefer the full SUV experience
Read by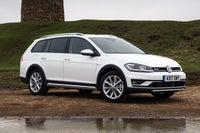 Overall verdict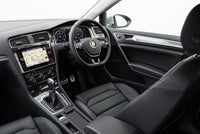 On the inside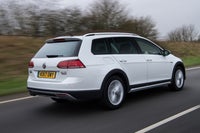 Driving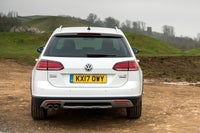 How much does it cost to run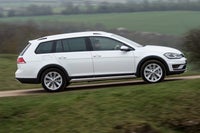 Prices, versions and specification
Overall verdict on the Volkswagen Golf Alltrack
"The Alltrack is a niche model within the Golf line-up, but a usefully practical one. For those who need its combination of practicality and year-round, go-anywhere traction, it's an interesting choice – particularly on the used market, where the hefty up-front costs when new are eased."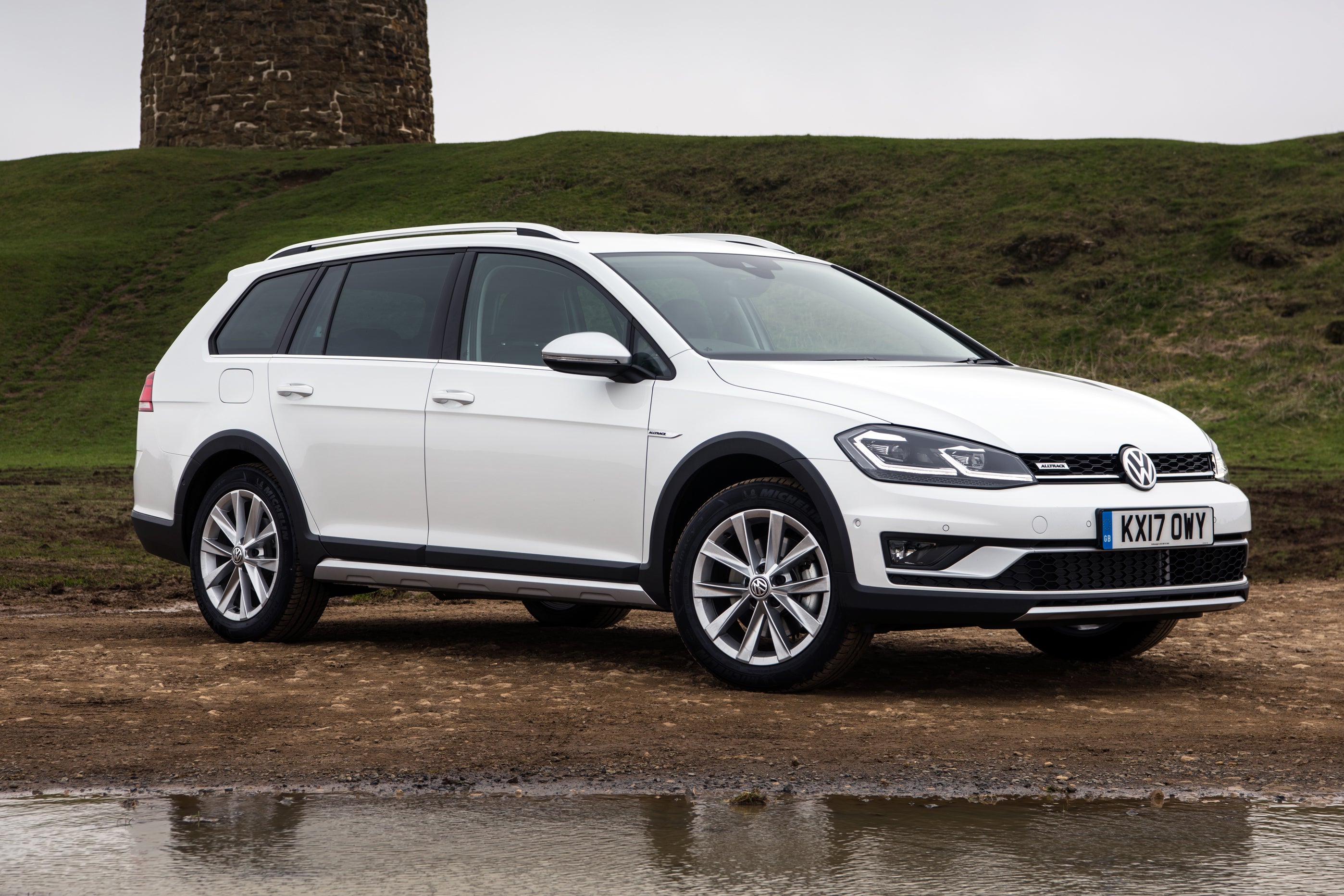 The Volkswagen Golf Alltrack is the 'Audi Allroad' version of the Golf Estate. It has a tough bodykit, raised ride height and standard 4Motion all-wheel drive for enhanced traction and abilities across, well, all sorts of tracks. Those who need the carrying capacity of an estate car combined with the tenacity of an SUV, this niche model is for you. It looks pretty cool, too.
The Alltrack is based on the 2015 version of the Volkswagen Golf Estate, so has now been phased out of the firm's new car range. But as it's been on sale since 2015, this means there's a decent amount of choice on the used car market – and prices start from around half what you'd pay for a factory-fresh model.
It's a simple and straightforward model line-up, all based around TDI turbodiesel engines. The entry-level version is a 1.6-litre TDI, producing 110PS. Then there's a 2.0-litre TDI with 150PS, and a higher-powered 184PS version fitted with a seven-speed DSG automatic gearbox (the other two use a six-speed manual). Volkswagen offered turbo petrol versions in some markets, but there are less suited to typical Alltrack buyers: higher-mileage drivers who need go-anywhere confidence.
There's no missing the Alltrack out on the road, because it looks significantly chunkier and more robust than a plain old Golf Estate. The raised ride height gives it a rugged stance and we like the chunky black plastic wheelarch extensions, which will help shrug off car parking scrapes. The silver finishing strips are upmarket, plus it gets Golf R-style polished door mirror caps and a set of aluminium roof rails.
It's rather more conventional inside. This is a bit disappointing, given the upmarket finish outside, but then, it's still a Golf, so it's a cut above most rivals. The Alcantara-trimmed seats are nice, and you also get a subtly raised-up driving position compared to a normal Golf. As it sits higher off the ground, it's a bit easier to step in and out of, too.
Rear seat space is as fine as a conventional Golf, while the real clincher is the massive boot. Even with the seats up, it stretches to 605 litres, vastly bigger than a Golf hatchback, and rather larger than a similar-sized SUV, too. The space is also wide, square and very practical – and folding the rear seats extends it to a huge 1,620 litres. This is why people are drawn to the Golf Alltrack: its massive load capacity coupled with its guaranteed all-weather traction. It's an enormously useful car.
It's a rather well equipped one, too. Volkswagen pitched it upmarket when new, and you'll spend more than £30,000 to secure one of the last showroom-fresh versions. This is why used examples are alluring: they cost much less, yet still feel contemporary and classy. Models from 2017, which benefited from the 'Golf 7.5' facelift, are particularly worth tracking down. Let's take you through everything you need to know about the Volkswagen Golf Alltrack.
Comfort and design: Volkswagen Golf Alltrack interior
"The familiar and welcoming interior of a Volkswagen Golf is all present and correct here. It's quite nice to be able to step across into it, thanks to the raised ride height, rather than dropping down into the seats. Some will immediately find this a bit more comfortable than a normal Golf."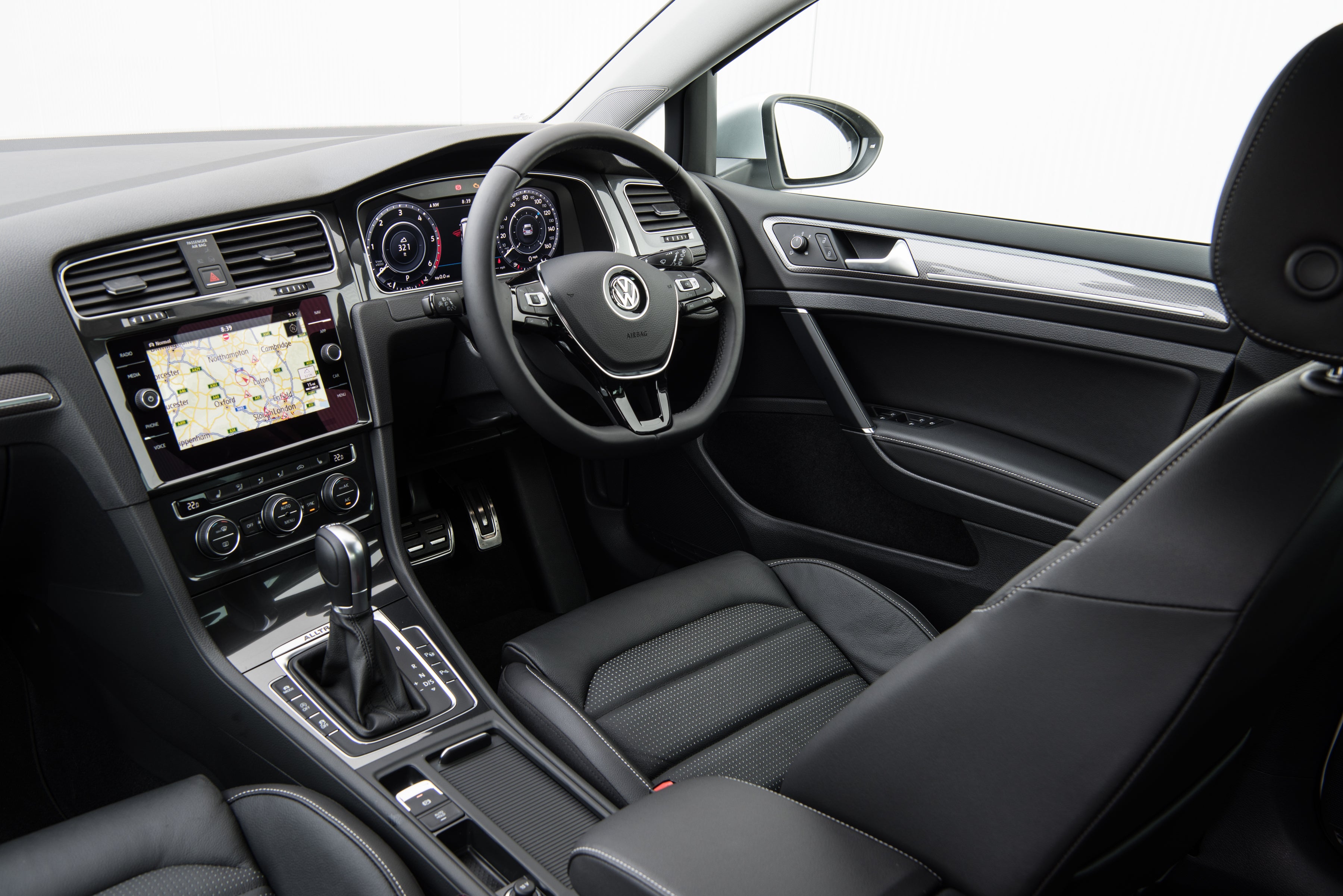 The seats are firm and supportive, and will prove perfect for long-distance trips. We also like the plush Alcantara side bolsters, which are nice to the touch and give the interior an upmarket look. The upholstery used in the centre section of the seats is slightly bland, but at least there's 'Alltrack' branding stitched into the backrests.
The design of the dashboard is no different to a regular seventh-generation Golf, which might disappoint some seeking a bit more style and exclusivity. The only obvious standouts are the buttons located around the gearlever for controlling the 4Motion system, and a silver '4Motion' logo on the centre cubby. It's just a bit too similar to a standard Golf, and even the Alltrack's polished grey trim inlays look little different to those on a cheaper Golf.
No, the real differentiators are on the outside: the silver side sills, sparkling alloy wheels, plastic body addenda and polished roof rails. It's all set off by an 'Alltrack' logo in the front grille, making sure those silver door mirrors don't get you confused with a Golf R driver.
Handling and ride quality: What is the Volkswagen Golf Alltrack like to drive?
"How does it drive? Just like a Golf, you'll be pleased to hear. It may ride higher than a regular Golf Estate, but it still handles in a secure and composed way, with less body-roll and more tenacity than a larger, taller SUV. It feels stable and hugs the ground in a grippy way, giving you confidence to press on across winding country roads."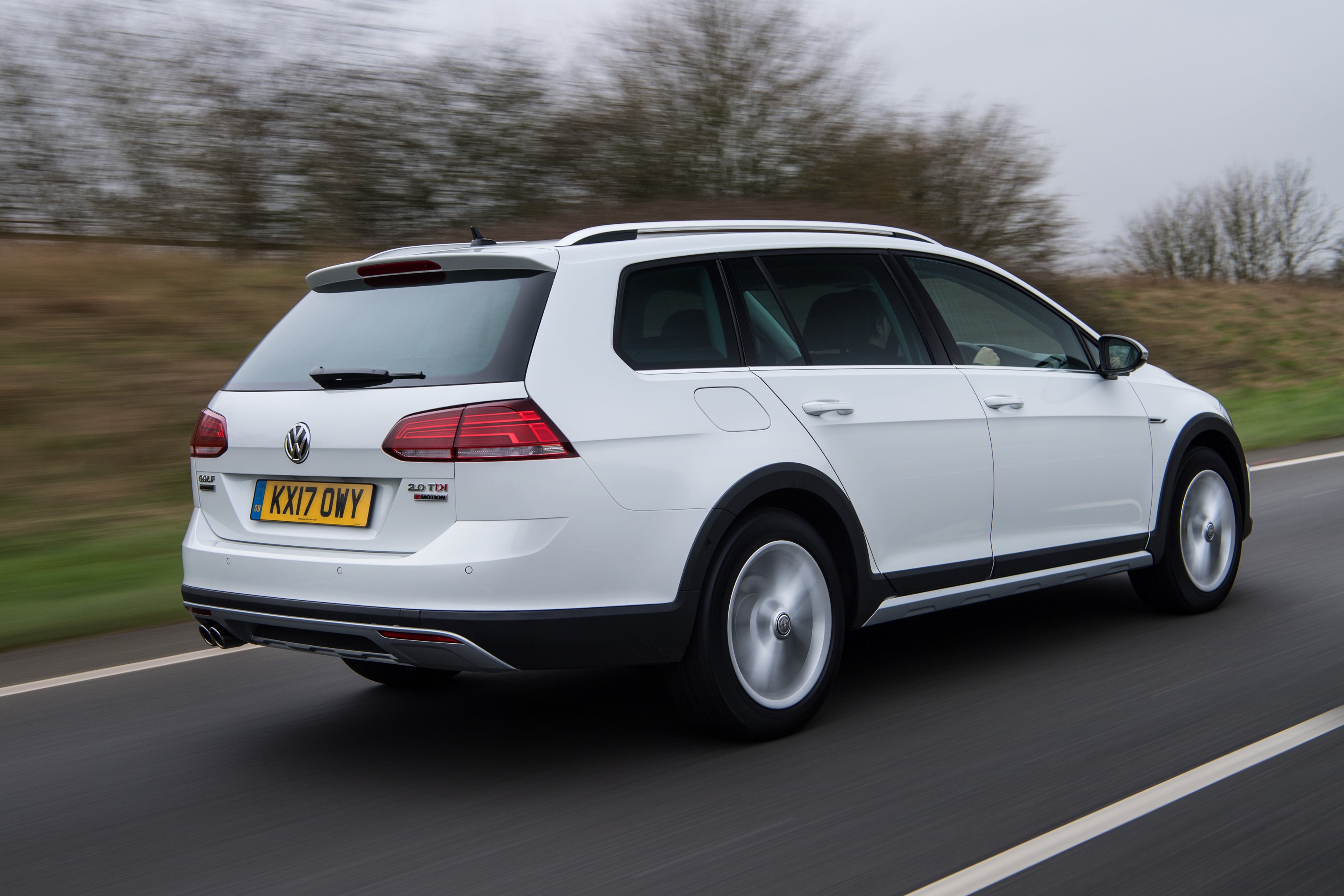 The extra traction of the 4Motion running gear helps here. The system normally runs the Golf as a front-wheel-drive vehicle, instantly engaging the rear wheels when it anticipates a loss of traction (the wheels don't actually need to slip before all-wheel drive kicks in).
There's also a clever XDS electronic differential for the front and rear axles, which helps the Golf Alltrack turn into corners better by braking an inside wheel. It's another reason why the car feels so stable and reassuring. Optional adaptive dampers were also available when new, further broadening the Alltrack's scope and adjustability.
As standard, the Golf Alltrack runs on 17-inch alloy wheels. These serve up a decent ride quality – Volkswagen has used the extra suspension travel to give an even more cushioned ride. It still feels firmly controlled, but it's comfortable and pliant across most roads. The optional 18-inch wheels are a little bouncier, though, and will transmit more harshness from the road surface into the cabin.
The drive mode switch has an additional setting in the Golf Alltrack, called Off Road. This engages a hill descent control function, which caps speed anywhere from 0-20mph (the driver chooses the speed). The accelerator pedal is also slackened off, so it's better for off-road driving. Engage this via a button near the gearlever.
MPG and fuel costs: What does a Volkswagen Golf Alltrack cost to run?
"Volkswagen TDI diesel engines are generally pretty efficient and the Golf Alltrack is no exception. Even if any excitement must be tempered by the fact they're all assessed according to the older, more lenient NEDC regime. In other words, you'll be doing well to match these test figures in the real world."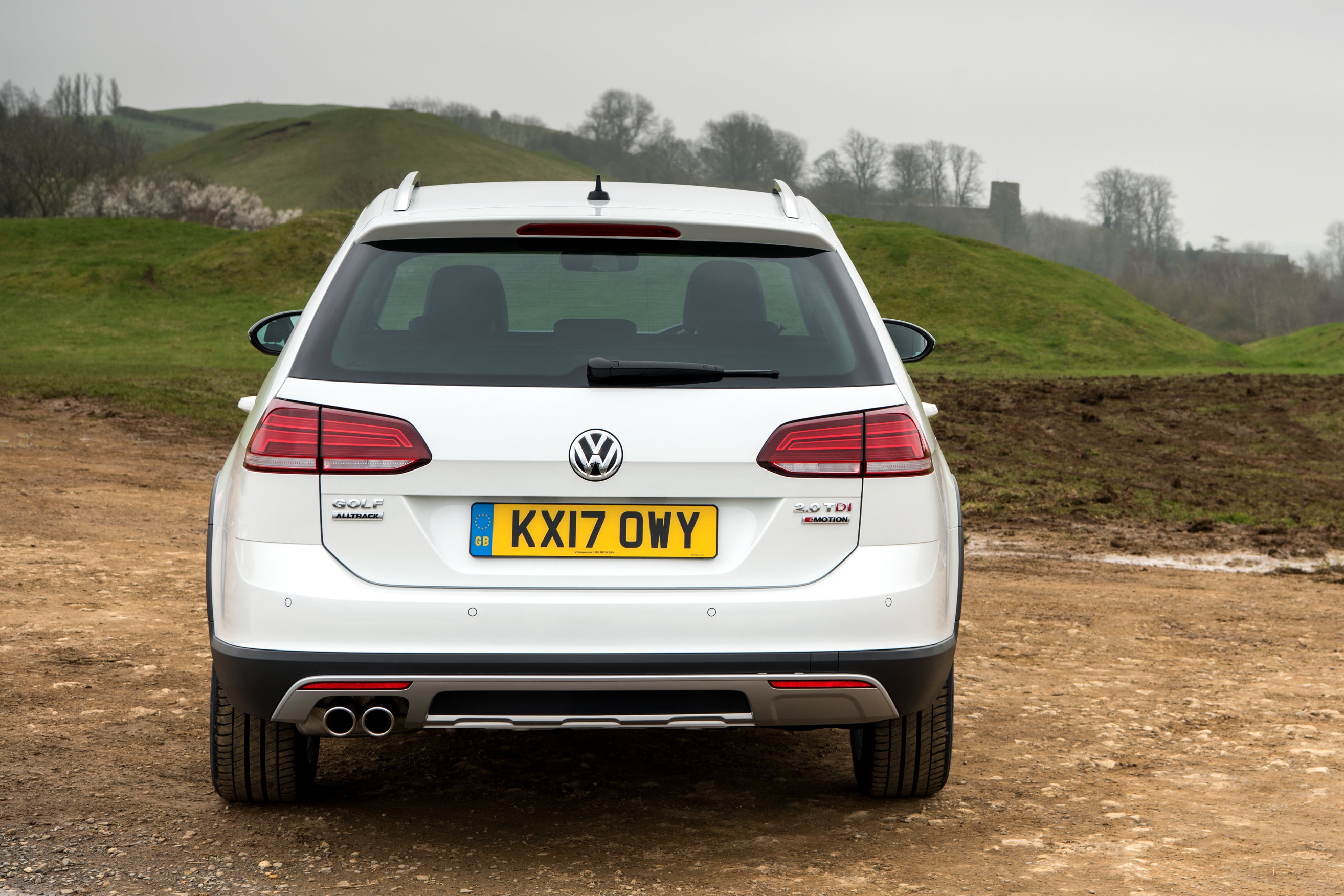 The 1.6-litre TDI actually averages just over 60mpg, which is very good for a car with standard all-wheel drive – and much better than a comparable SUV. The 2.0-litre TDI is, if anything, even more impressive, with a 58.9mpg average despite its extra power. Even the 184PS TDI will return over 54mpg, all of which helps to keep fuel costs affordable.
How much should you be paying for a used Volkswagen Golf Alltrack?
"The Golf Alltrack is a bit of an exclusive car on the second-hand market. Volkswagen didn't sell them in large numbers, so if you want to search for a used one, it's best to use marketplaces such as Heycar – you're unlikely to stumble across one in your local car dealer."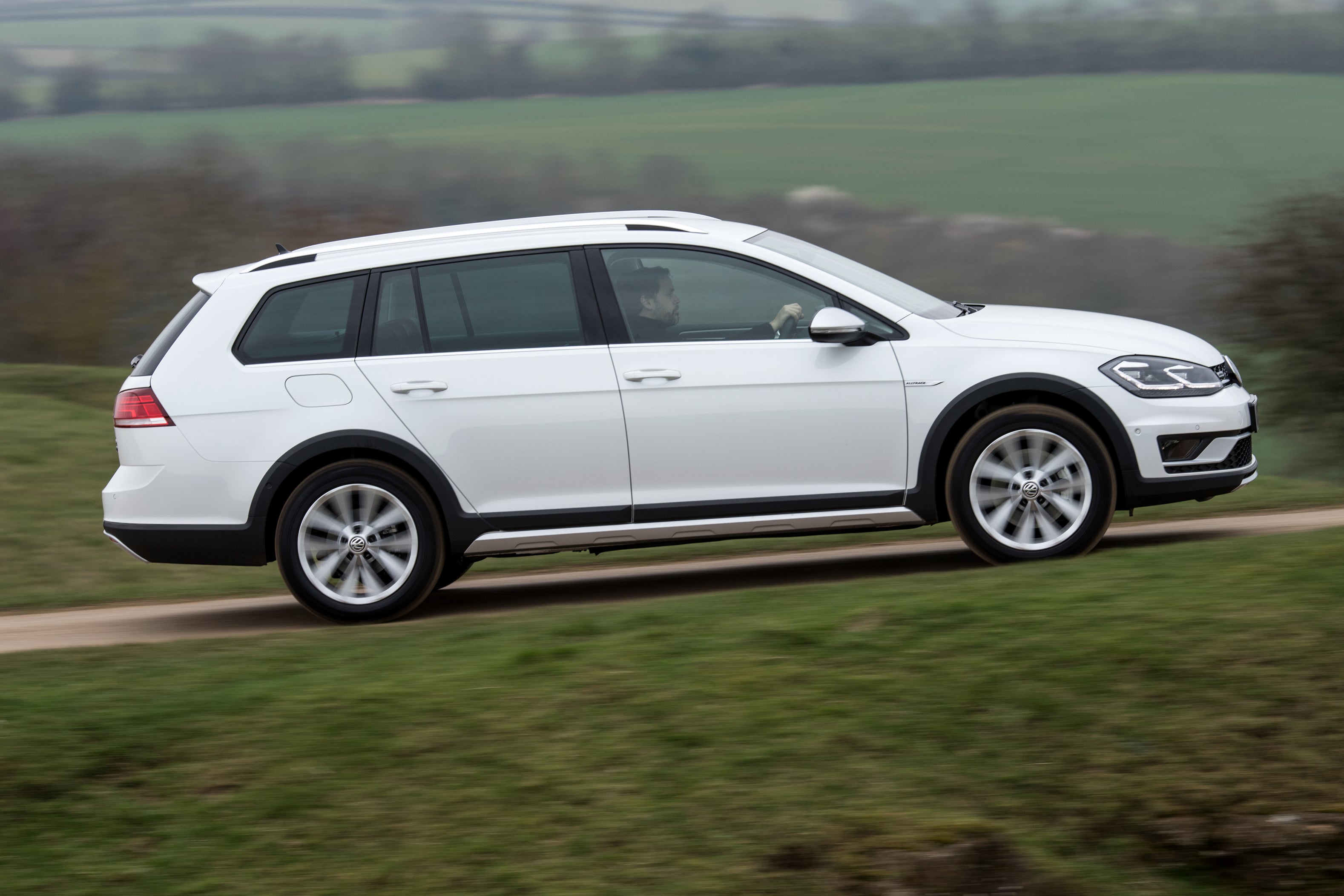 We only saw a 2015 car for sale: a TDI 184 with just over 60,000 miles on the clock. This was up for £12,495. Around £15,000 seems a more common starting point for a Golf Alltrack, though, with TDI 184 models sporting far fewer miles – we saw a 2016 car with just 21,000 on the clock for £16,500.
To get a facelifted car, you'll have to be patient, and probably budget more than £20,000. Note: you can no longer order a brand new Volkswagen Golf Alltrack and the firm is selling the final remnants of its stock as we write this.
Ready to get your top quality Volkswagen Golf Alltrack?
All cars come with a warranty
Selected dealers only
All quality checked
Is the Volkswagen Golf Alltrack right for you?
Those who need to guarantee being able to get where they're going, no matter what the weather, road conditions or other obstacles, will err towards an SUV. But those who need to carry large loads may find the lack of estate car practicality a hindrance. For such people, the Volkswagen Golf Alltrack ticks many boxes.
It's the yawning great boot at the rear that makes it, particularly the way it extends so enormously when the seats are folded. It even has a maximum load capacity of over 600kg, so can lug heavy-duty loads to the top of a mountain.
All the usual Golf luxuries are present and correct. It feels upmarket, refined and comfortable, and is easy to drive and good on fuel. It's also likely to shrug off whatever heavy-duty use you inflict upon it, thanks to Volkswagen's tough build quality.
What's the best Volkswagen Golf Alltrack model/engine to choose?
It's easy to run through the range of Volkswagen Golf Alltrack variants, as there are only three of them. They're all called Alltrack, with just one level of specification offering plenty of extras as standard. The Alltrack is positioned at the upper end of the Golf range – consider it the off-road alternative to something like a Golf R hot hatch.
The 1.6-litre TDI is the most fuel-efficient engine, while the 2.0-litre TDI 150 will be the best all-rounder, particularly if you're planning to make full use of the enormous load capacity. The easiest to drive will be the 2.0-litre TDI 184 with the seven-speed DSG automatic gearbox.
Unlike with some SUVs, you don't have to worry about accidentally picking one without all-wheel drive as standard. The 4Motion system is fitted to every version of Golf Alltrack sold in the UK.
What other cars are similar to the Volkswagen Golf Alltrack?
The Volkswagen Golf Alltrack was a bit of a trend-setter. When new, it didn't have many rivals, but now it seems to be inspiring some brands to follow suit. Perhaps the most obvious alternatives are its two Volkswagen Group sister cars: the Seat Leon X-Perience and Skoda Octavia Scout.
The Subaru Forester is a larger rival (the Subaru Levorg is smaller, but petrol only), while Ford has been developing its Active range of Focus variants – although they're rather more of a styling exercise than the all-weather Alltrack.
Finally, why not check out the posher Audi alternative, the Audi A4 Allroad? You'll have to accept either a higher price or an older vehicle, but then you'll get the four Audi rings on your driveway, along with similar tenacity to the Golf when the weather turns. Similarly, you can go for the Volvo V60 Cross Country.
Quality and finish
The quality of the interior is very high, just as in all Golfs. The plush equipment of the Alltrack enhances it further. We like the smart leather steering wheel with its array of buttons, the tactile climate control dials on the centre console and the soft feel of the Alcantara seat bolsters.
It's packed with soft-touch plastics that feel premium and expensive. The design itself might be a bit dull, but there's no questioning the finish. This is underlined by a nice solid thunk when you close the doors, and even details such as the muted whirr of the electric windows and the smooth, sleek action of the sliding cubby lid in the centre console.
The robust quality of the Golf Alltrack means it will prove a long-lasting machine, and certainly one able to shrug off the rough and tumble of life away from the beaten track.
Infotainment: Touchscreen, USB, nav and stereo in the Volkswagen Golf Alltrack
All Volkswagen Golf Alltracks are fitted with the Composition Touch infotainment system. This uses a 6.5-inch colour touchscreen with an array of hard keys either side, and two rotary dials for volume and scrolling through menus. Navigation is built in and smartphone connectivity is available through a USB connection and Bluetooth. It's looking a little dated these days, but the system still works well.
Later Golf Alltracks from 2017 benefitted from a revised Discover system with a larger glass-covered screen. This looks really smart, and includes Apple CarPlay and Android Auto functionality, extending the usefulness of the Alltrack's infotainment. DAB radio is standard, and Volkswagen still fitted an SD card for digital music lovers.
Space and practicality: Volkswagen Golf Alltrack boot space
Front-seat comfort is excellent. Volkswagen serves up an extremely well laid-out driving position, with a terrific amount of seat adjustment both front to back, and up and down. The driving position is already raised up over a standard Golf Estate, thanks to the 15mm suspension lift, and this means you can have a slightly more commanding driving position while still feeling like you're sitting nice and low in the car. Naturally, pedal position is perfect, and the steering wheel has a good range of four-way adjustment.
In the rear, it's just like a normal Golf Estate. Most people should find plenty of legroom, and there's ample space for feet under the front seats. The longer roofline of the Golf wagon actually opens up a bit more rear headroom, while the bench seat is supportive and just about wide enough for three people. Occupants don't quite get the raised-up feel of being in an SUV, but they do get a better view out than a normal Golf offers.
It's boot space that will be the clincher for many Golf Alltrack buyers. The 605 litres of space it offers with the seats up is not only larger than a similarly-sized SUV, it's also a lot more practical thanks to its squared-off shape and deep load bay. With the seats up, there's more than one metre of load length, and it's at least a metre wide between the wheelarches: maximum load width towards the rear of the load space is 1.25 metres.
There's a flat load lip, so it's easy to slide things in and out and – praise be! – a spacesaver spare wheel beneath the boot floor. Volkswagen knows that Golf Alltrack owners need guaranteed mobility if, for example, they puncture a wheel on a remote road.
Fold the rear seats (they're split 60:40) and boot space opens up to 1,620 litres. This is an enormous amount, almost on par with larger executive estate cars. The load space length extends to over 1.8 metres and you can also pack in up to 611kg in there – as well as towing up to 2,000kg. There's a 'ski hatch' behind the rear-seat armrest, so you can slide in long and thin loads without having to fold down the rear seats.
There are Isofix mounts on the outer two rear seats and, while they're not fitted to the front passenger seat, there is an airbag cut-off switch.
What engines and gearboxes are available in the Volkswagen Golf Alltrack?
Volkswagen's efficient 1.6-litre TDI turbodiesel is a well-known engine: smooth-revving and well isolated from clatter and rumble. But it isn't fast against the clock.
A 110PS output in the big Golf Estate, further weighed down by the 4Motion running gear, means 0-62mph in 12.1 seconds. It is better once up to speed, when the driver can make use of its reasonable pulling power – but if you're planning to put the Golf Alltrack to heavier-duty use, it's perhaps not the engine to pick.
The 2.0-litre TDI is a better all-rounder. With a manual gearbox, it produces 150PS, which cuts the 0-62mph time considerably, to 8.9 seconds. It grumbles a touch more than the 1.6-litre, but there's not much in it, and the larger engine is more relaxing on the move because it has more in reserve.
Both regular models use a light, precise and easy six-speed manual gearbox. The automatic alternative is a seven-speed DSG dual-clutch auto. This is a great gearbox, and pairing it with the more powerful 184PS version of the 2.0-litre TDI further enhances its appeal. It creates the fastest Golf Alltrack (0-62mph in 7.8 seconds) with the most in reserve. It really is appealingly effortless.
Refinement and noise levels
Refinement is pleasingly impressive. The Golf is a quiet car anyway, and the Alltrack does little to alter that. If anything, the extra suspension travel may make the ride over bumps a touch quieter, particularly on models with the regular 17-inch wheels. It doesn't patter or chatter, and tyre noise at speed is kept at bay. There's more noise with the 18-inch wheels, but that's the price you pay for good looks.
The engines are refined – we've mentioned the 1.6-litre TDI might just be a tad smoother than the 2.0-litre – and excellent design of the bodyshell and aerodynamics means wind noise is isolated at speed. You sense that Volkswagen builds in just that bit more noise isolation into its cars, quelling the sort of background noises you get in some other cars, and this gives it a nicely premium and luxurious feel.
Safety equipment: How safe is the Volkswagen Golf Alltrack?
Euro NCAP tested the regular hatchback version of the Golf back in 2012. It was awarded a full five-star score, with 94% for adult occupant protection, 89% for child occupant protection, 71% for safety assist and 65% for pedestrian protection.
There's a full haul of airbags, including a driver's knee airbag and head airbags for front and rear passengers. Seatbelt pretensioners were standard in the front and optional in the rear, although all five seats have belt load limiters as standard. Isofix is fitted to the outer two rear seats, but not the passenger seat. There is, however, an airbag cut-off switch.
Unusually, the seatbelt reminder only covers the front seats, not the rears. ESC stability control is standard on all Golf Alltracks, along with a speed assistance device as part of the standard cruise control.
Facelifted cars from 2017 also feature extra active safety equipment, including autonomous emergency braking that can detect both pedestrians and other cars at city speeds.
Insurance groups and costs
The Golf Alltrack will prove to be an affordable car to insure, particularly the 1.6-litre TDI. Its modest power means a lowly group 10 (out of 50) insurance rating. The 2.0-litre TDI pushes up to group 17, while the TDI 184 is in group 20 – rising, unusually, to group 22 for 2017-on facelifted cars.
The cheaper insurance costs of the 1.6 TDI in particular are another reason the Golf Alltrack appeals alongside a conventional all-wheel-drive SUV.
VED car tax: What is the annual road tax on a Volkswagen Golf Alltrack?
Low CO2 emissions across the range mean affordable VED (road tax). The 1.6-litre TDI is the cheapest, with its 124g/km CO2 giving an annual bill of £125. The 2.0-litre TDI matches this cost as CO2 emissions are barely higher, rising to no more than 129g/km.
The 2.0-litre TDI 184 has a £150 annual VED cost, courtesy of CO2 emissions ranging from 132-137g/km.
Trim levels and standard equipment
The Golf Alltrack is based on the upper-range Golf GT trim, so it has a good amount of standard equipment. All models have a leather steering wheel and gear knob, Alltrack-branded seat upholstery, dark magnesium dashboard inlays and ambient interior lighting.
Dual-zone climate control, LED interior lighting, Composition Touch infotainment and cruise control with a speed limiter are standard, as is the 'Off Road' driving profile that includes hill descent control.
All models also get the full Alltrack styling pack, alloy wheels and, of course, 4Motion all-wheel drive.
Learn more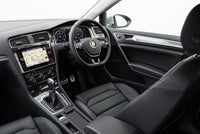 On the inside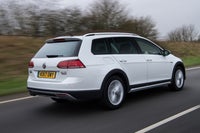 Driving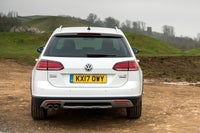 How much does it cost to run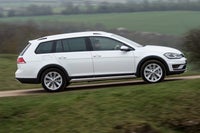 Prices, versions and specification
Reviews of similar cars
Quality checked, all cars less than 8 years old and warranty included
Looking for other Volkswagen cars?
Quality checked, all cars less than 8 years old and warranty included