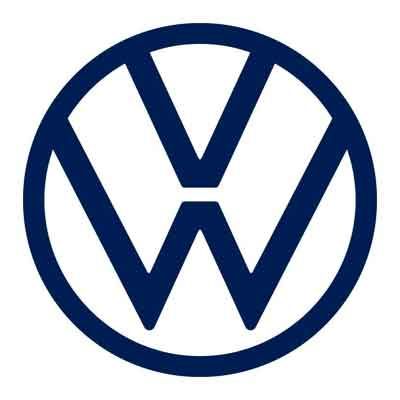 Volkswagen Golf GTE Review

Written by
heycar editorial team

heycar rating
Popular posh hatchback, but PHEV
Best bits
Impressive speed and flexibility
Enjoyable and comfortable to drive
Fabulous cabin quality
Not so great
Basic versions miss out on sat-nav
Less boot space than a regular Golf
Short electric-only range by more modern standards
Read by
Overall verdict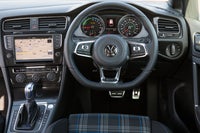 On the inside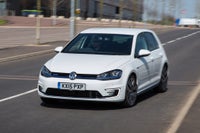 Driving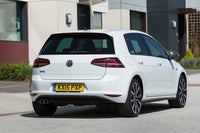 How much does it cost to run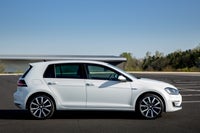 Prices, versions and specification
Overall verdict on the Volkswagen Golf GTE
"The Volkswagen Golf often feels a bit like Heinz - you wouldn't be at all surprised to find out that it really did come in 57 varieties. S, SE, SE Edition, Match, Match Edition, R-Line, R-Line Edition, GT, GT Edition, GTI, GTI TCR, GTI Performance, GTI Clubsport, GTD, GTE, E, R: these are just some of the many monikers associated with Volkswagen's all-conquering hatchback that signify various levels of equipment, power or sporting prowess."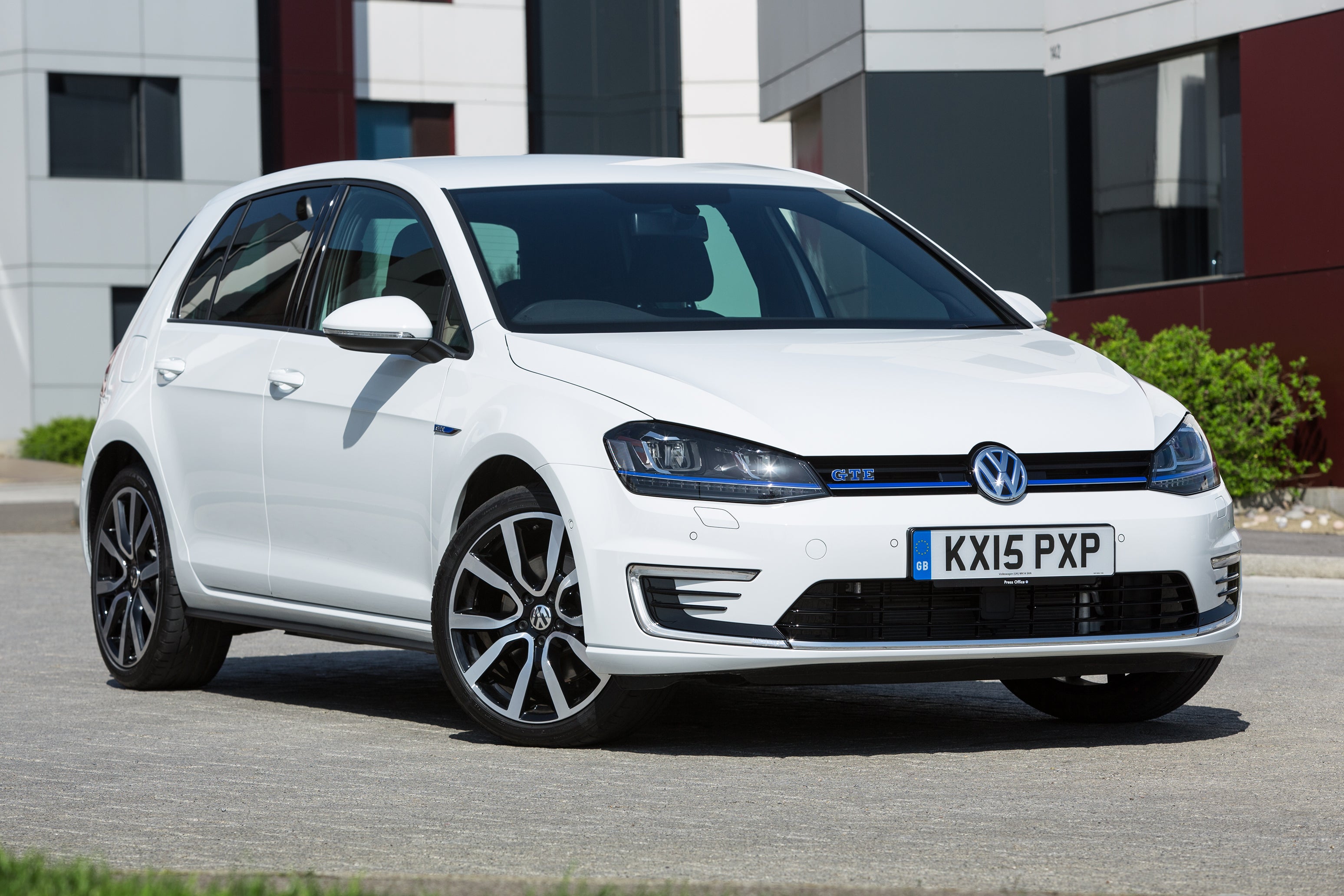 However, within that vast bunch, you'll notice the letters GTE, and that signifies rather more. That signifies that this version of the Golf is packing much more tech than your average hatchback.
And the tech in question is plug-in hybrid tech, designed to give short-distance drivers all the benefits of an electric vehicle (or EV for short), while also completely eliminating range anxiety by also having a petrol engine to take over when the battery power runs out. Best of both worlds? Well, for the right sort of driver with the right sort of driving habits, it could well be.
For now, though, let's park the fact that the GTE is a plug-in hybrid, and just consider its merits as a car, and even then, there's a vast amount to like. For starters, it's just as desirable as any other Golf. It's just as posh inside, it's just as civilised and as refined, and just as enjoyable and as comfortable to drive. Sure, although it's very quick, it's not quite nimble enough to be the Volkswagen Golf GTI-alternative that Volkswagen claims, but it's still pretty darn good.
Like any other Volkswagen Golf, it's also an ergonomic masterclass, with logical, easy-to-use controls and a fuss-free layout. Visibility is great and equipment levels are decent, and that's whether you're talking about luxury kit or safety kit. Granted, depending on the grade and age of the car you're considering, you might not get sat-nav or Apple Carplay/Android Auto, and the boot isn't quite as big as in a regular Golf, but otherwise, there's very little to complain about with the GTE.
It's not a cheap car by any means, but consider all the talent - not to mention the technology - you're getting for your money, it still feels well worth the outlay. HIghly recommended.
Comfort and design: Volkswagen Golf GTE interior
"The Golf has about the most normal, most conventional dashboard design it's possible to have, and happily, that means it's great. All the controls sit exactly where you expect to find them, and all the various buttons are dials are chunky, well marked and easy to use at a glance."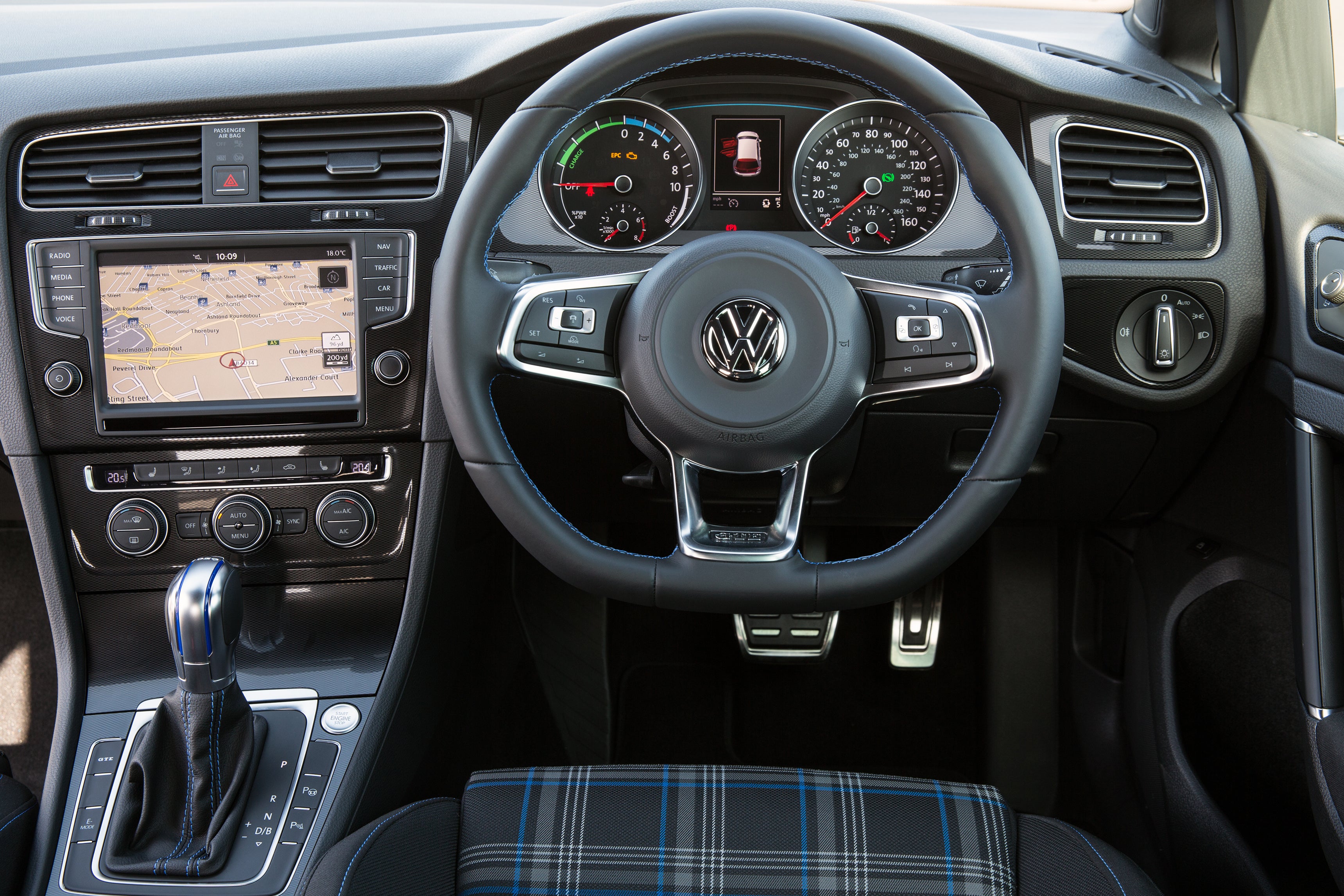 Even the smaller buttons on the steering wheel aren't too fiddly to use, so this really is about as user-friendly as modern car interiors get. The instrument panel is clear and simple to read, and both the supportive sports seat and the steering wheel have bags of manual adjustment to help you get comfortable.
There's no issue with front visibility, and your view out of the back of the car is also pretty clear thanks to a large, upright rear window flanked by slim pillars. Both versions of the GTE also come with all-round parking sensors as standard, although a reversing camera costs extra.
Handling and ride quality: What is the Volkswagen Golf GTE like to drive?
"All Golfs do a great job on this score and the GTE is no exception, despite the considerable extra weight it carries. Pockmarked urban surfaces are absorbed with ease, and bigger bumps and ridges also pose no problem for the polished suspension."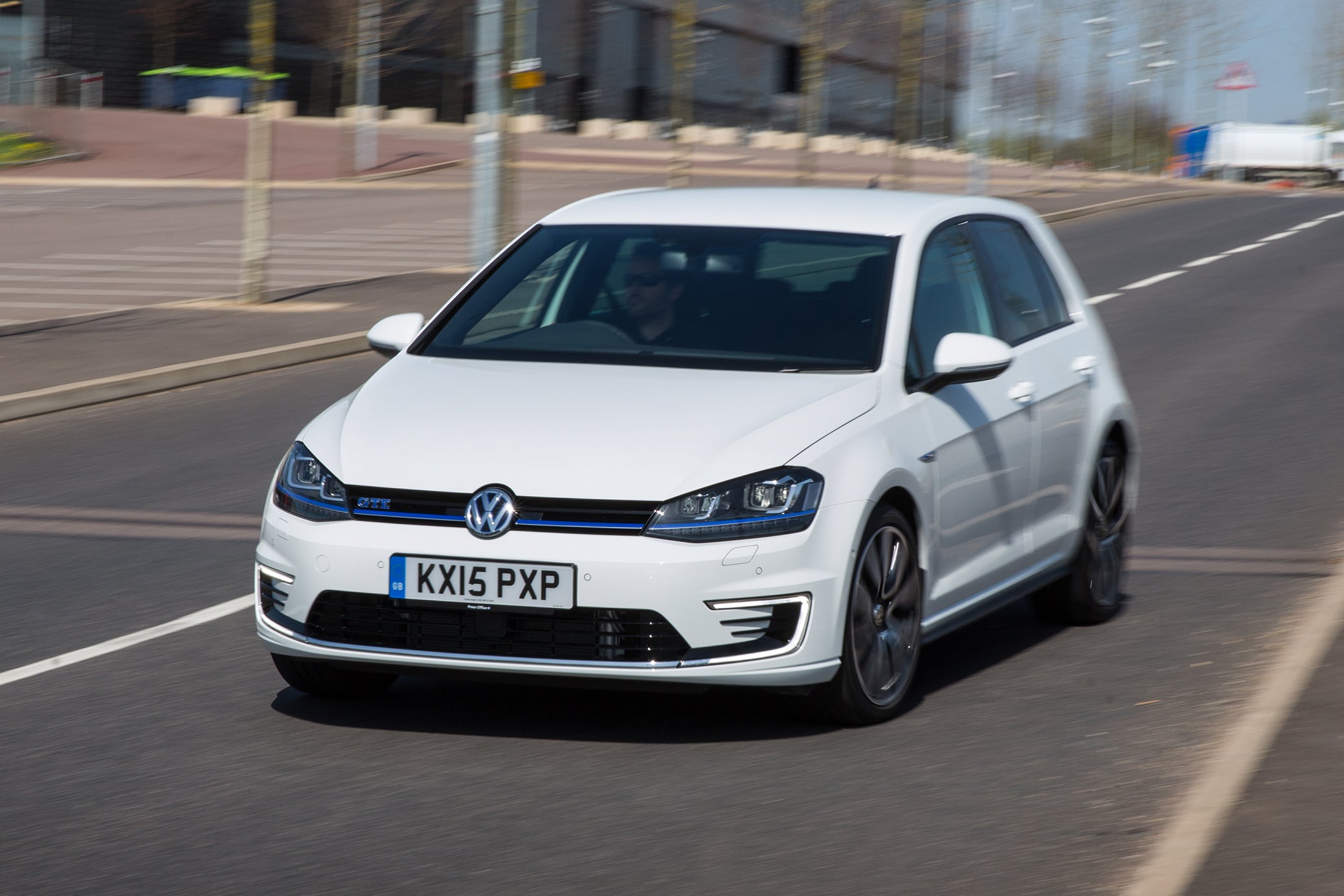 You might detect ever-so-slightly more of a wallop over bigger, sharper-edged potholes than you would in a regular petrol or diesel Golf, and the difference really is marginal, so this is a very comfortable car indeed.
The handling is also very reminiscent of a regular Golf, with strong grip, tight body control and well-balanced, utterly predictable responses. This makes the car feel stable and secure, and if you seek out your favourite country road, there's plenty of fun to be had. Granted, not as much as you'll have in a GTI, because the GTE doesn't have quite the same crispness of steering or deftness of response, but to be fair, not that many cars can match a GTI for fun.
MPG and fuel costs: What does a Volkswagen Golf GTE cost to run?
"If you believe the Golf GTE's official fuel consumption figure of around 160mpg, you'll believe anything. Firstly, this is the old-school NEDC figure that has since been replaced by a new testing standard (known as WLTP) to better reflect real-world driving conditions."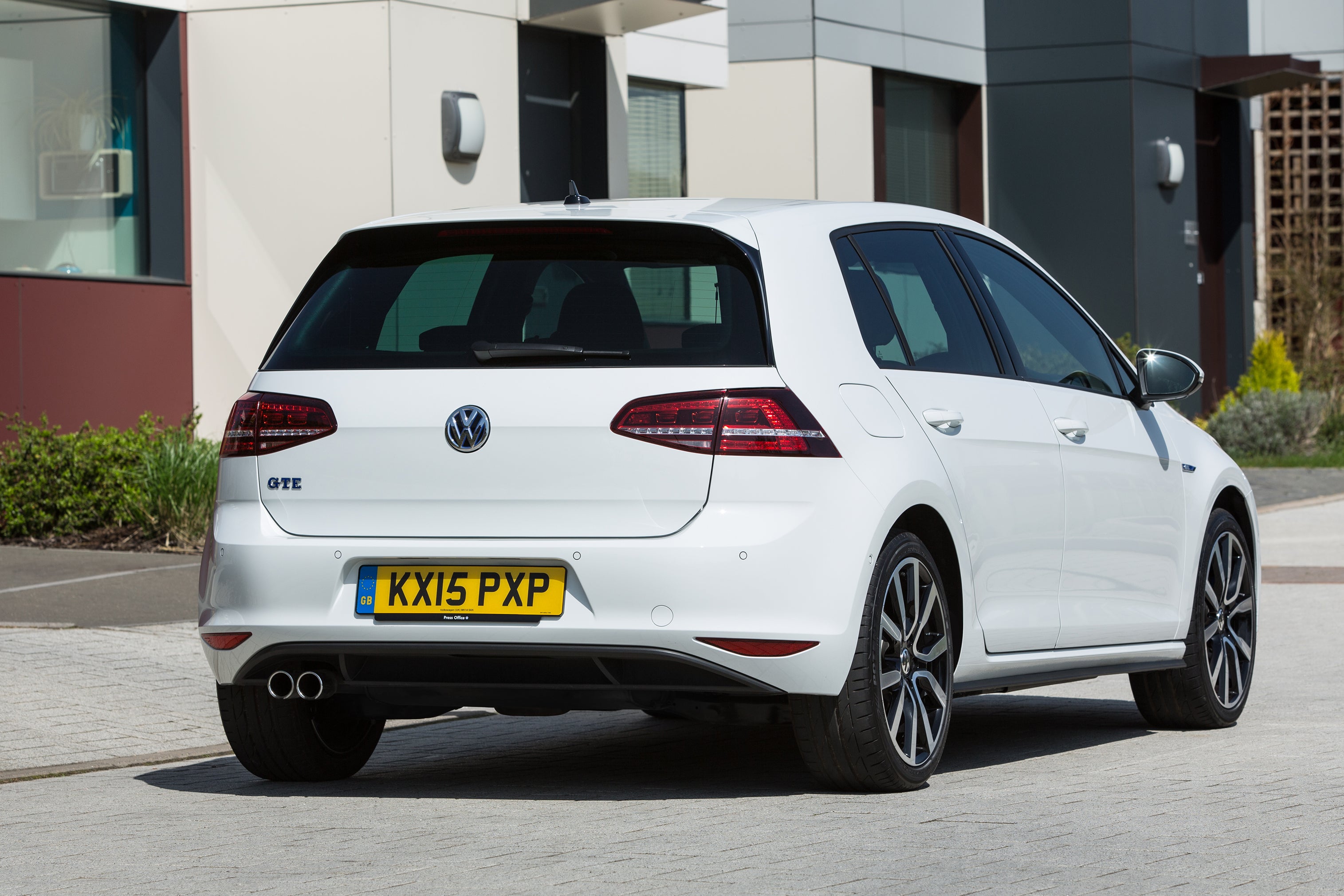 Secondly, both these testing regimes are laboratory tests that alway result in inflated figures for plug-in hybrids due to how these cars work. Put simply, the GTE will slash your fuel costs if you have a short commute and somewhere to charge the car.
How much should you be paying for a used Volkswagen Golf GTE?
"When the GTE first went on sale in 2015, it cost buyers around £28,000, but that included a £5000 plug-in car grant (PiCG) from the Government that used car buyers aren't eligible for, so the on-the-road price was substantial higher at more like £33,000, and that's what used car prices will be calculated on."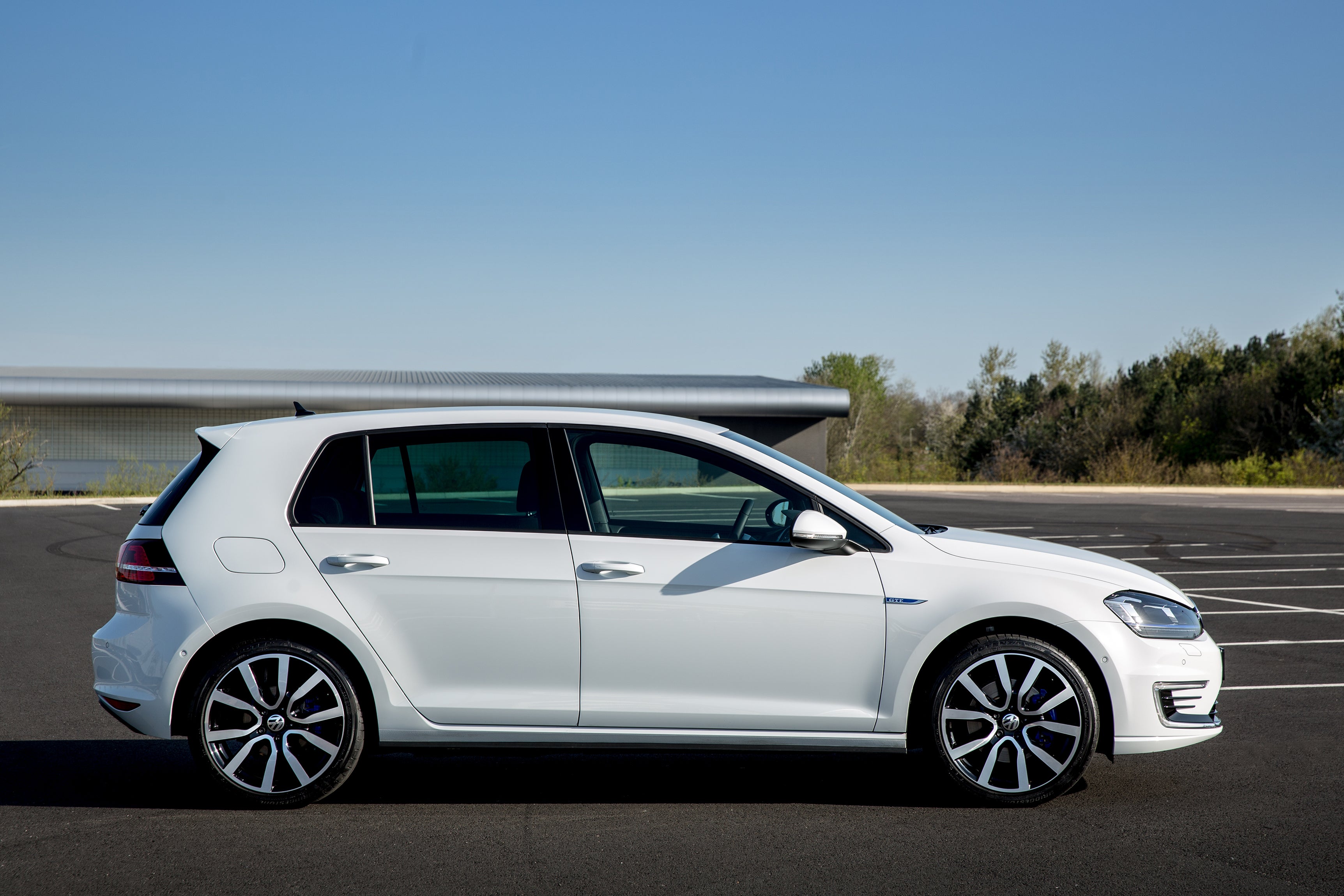 These costs remained reasonably constant throughout the car's life despite big changes to the size of the grant, and when the higher spec GTE Advance version was introduced, it cost around £2000 more than the standard model. The GTE isn't a cheap car by any means, then, but it is a little more affordable than the Audi e-tron with which it shares most of its mechanicals.
And, because it's been around for a good few years, used examples have had plenty of time to come down in price. Our listings show plenty of early examples for around the fourteen grand mark, and that's a lot of car for the cash.
Ready to get your top quality Volkswagen Golf?
All cars come with a warranty
Selected dealers only
All quality checked
Volkswagen Golf
1.0 TSI 115 Match 5dr
Manufacturer Approved
Trust Group Volkswagen Redditch

Warwickshire, B980HX
PCP: £230.15/mo
Representative example: Contract Length: 36 months, 35 Monthly Payments: £230.15, Customer Deposit: £2,328.00, Total Deposit: £2,328.75, Optional Final Payment: £7,855.75, Total Charge For Credit: £2,714.75, Total Amount Payable: £18,239.75, Representative APR: 8.9%, Interest Rate (Fixed): 8.84%, Excess Mileage Charge: 4.78ppm, Mileage Per Annum: 10,000
Volkswagen Golf
1.4 TSI GTE 5dr DSG
Manufacturer Approved
Trust Group Volkswagen Wolverhampton

Staffordshire, WV22AJ
PCP: £420.21/mo
Representative example: Contract Length: 36 months, 35 Monthly Payments: £420.21, Customer Deposit: £4,649.00, Total Deposit: £4,649.85, Optional Final Payment: £15,917.50, Total Charge For Credit: £4,275.70, Total Amount Payable: £35,274.70, Representative APR: 6.9%, Interest Rate (Fixed): 6.9%, Excess Mileage Charge: 11.98ppm, Mileage Per Annum: 10,000
Is the Volkswagen Golf GTE right for you?
If you want a car with class and sophistication, but you still like saving the pennies, then the idea of the Golf GTE will be very appealing indeed. If you also happen to live extremely close to your office, say within ten miles or so, then you're just the sort of motorist whom the GTE could suit.
If that's the case, then a nightly charge should get you to work and back on electric power alone, saving you a pretty penny on fuel. Then, at the weekends, you've still got a perfectly serviceable family car for longer trips, so you won't need a second car. Perfect. Sure, the tax breaks for plug-in hybrids aren't as compelling as they once were, but for the right person with the right sort of driving habits, there are still some useful savings to be made.
What's the best Volkswagen Golf GTE model/engine to choose?
All GTEs have the same drivetrain, a combination of a turbocharged 1.4-litre petrol engine and an electric motor. No decisions to be made there, then. All versions are also automatic, so no choice with transmission, and unlike some Volkswagens, there's no choice of front- or four-wheel drive, either.
Your only real choice with the GTE comes down to trim level. On early cars, there was one highly-specced trim level, and you just had to figure out whether or not you wanted to add optional satellite-navigation, which also added Apple Carplay/Android Auto, a 64GB hard drive and a bigger touchscreen.
Later, the GTE Advance version has this as standard, along with heated seats, but the basic GTE made do with a more basic system, albeit with the bigger screen and smartphone integration. Whatever the vintage of the car you're looking at, though, we reckon it's worth forking out the extra.
What other cars are similar to the Volkswagen Golf GTE?
When it was first released back in 2015, there wasn't much like the Golf GTE. Plug-in hybrids weren't all that common back then. Having said that, there was one car that was very much like it.
The Audi A3 e-tron was pretty much the same car underneath, even though it was fractionally more expensive. These days, though more similarly-sized PHEV hatchback choices are offered, including the Hyundai Ioniq and the Toyota Prius Plug-in. There are a range of SUV contenders in this market, too, such as the Kia Niro, Ford Kuga and Volvo XC40.
Quality and finish
It's a Golf, and Golfs always do really well in this area. The dashboard and door trims are lined with plenty of soft-touch plastics for a classy feel, and although there are some harder ones to be found lower down in the cabin, these are still smart to look at and nicely textured. You'll also notice a fair amount of chrome detailing and glossy panelling designed to jazz things up even further, and it's largely successful.
This feels like a very classy environment, and there's also a solid, substantial feel to the way everything is put together. If you're familiar with the GTI, you'll notice some similar styling traits, such as the stitching on the steering wheel, but where the motifs are red in the GTI, they're blue in the GTE, giving it its own sense of identity.
Infotainment: : Touchscreen, USB, sat nav and stereo in the Volkswagen Golf GTE
Despite the GTE being a fairly lofty offering in the Golf range, early versions don't do quite as well here as you might expect. Most of the basics are covered with the standard car. You get a 6.5-inch touchscreen, with Bluetooth, DAB radio, a single CD player, eight speakers, a USB port and SMS (read and compose) functionality.
You can also perform certain functions remotely through a smartphone app, functions like remote charging management and remote setting of the cabin temperature ready for when you get in. However, Apple Carplay/Android Auto weren't included, and neither was sat-nav, and you had to pay a lot extra to add it. This also brought a bigger 8.0-inch touchscreen and a 64GB hard drive. Later GTE Advance versions got this system as standard, but again, the base car made do with a more basic system, albeit with the bigger screen and smartphone integration.
As touchscreens go, Volkswagen produces some of the better ones on the market. The graphics are clear, the menus are logical, response times are quick and the screen sensitivity is good. However, a touchscreen - even a good one - is still more distracting to use on the move than a rotary dial-operated alternative, due to the amount of concentration you have to put into hitting just the right bit of the screen. At least the Golf has separate air-con controls, so you can change the cabin temperature without having to resort to swiping and tapping.
Space and practicality: Volkswagen Golf GTE boot space
In the passenger compartment, the GTE is just as roomy and as practical as any other Golf. That means good space up front, and plenty of headroom and legroom in the rear for a pair of tall adults to get comfy. A wide middle seat means a third rear passenger won't be too uncomfortable, either. Granted, they will have to straddle a bulky transmission tunnel, but that's the case in the vast majority of cars. Fitting a pair of bulky child seats, meanwhile, will be, well, childsplay.
Things are slightly different in the boot, because that space is a good bit smaller than you get in the regular Golf. That's because the fuel tank has been moved to sit directly under the boot floor, so the floor has to be higher.
You'll still fit a fair few bags in, but you might want to look elsewhere if you regularly need to carry a pushchair. When you fold down the rear seats, they don't go as flat as they do in a regular Golf, either, because the batteries - placed underneath the rear seats - get in the way. All in all, like the regular Golf, the GTE does a thoroughly decent job on practicality, but without particularly dazzling like a Skoda Octavia does.
What engines and gearboxes are available in the Volkswagen Golf GTE?
The GTE is powered by the combination of a 150PS 1.4-litre turbocharged petrol engine and a 102PS electric motor, giving a maximum combined system output of 204PS. It can be run in a variety of different modes. In electric-only mode, the pace you get is more than enough for zipping around town, and the instantaneous responses and strong, seamless power delivery make the car feel really perky. You can travel up to 81mph in this setting.
On longer journeys, you'll probably be best off using Hybrid mode, which juggles its two power sources for greatest efficiency. This happens so smoothly and seamlessly that you're seldom aware of which power source is doing the heavy lifting at any one time. Battery Hold mode runs solely on petrol power, so that the charge in the battery can be kept for when you arrive in a city, while Charge mode uses the motor like a generator to top up the battery without you having to plug in.
GTE mode, meanwhile, combines the full force of both power sources for maximum performance. Don't forget that the GTE badge's resemblance to the GTI badge is no accident, and the hybrid version is very nearly as quick, you'll rush from 0-62mph in just 7.6 seconds, and thanks to the electric motor's extra low-down urge, the first 30mph of that happens particularly briskly. It's more than quick enough to put a wide smile on your face.
Refinement and noise levels
Pootle along in electric-only mode, and the GTE is as quiet as any regular EV. There's barely a noise from the motor as you pick up and scrub off speed - little more than a faint whirr - and even when the petrol engine kicks in to help out, it does so smoothly and seamlessly.
The two power sources are juggled more or less imperceptibly, and even when the petrol engine is required to work hard, it stays reasonably quiet and impressively smooth. What's more, the suspension barely makes any noise as it goes about its work, while wind-and road noise are also very well contained on the motorway. Whatever the driving situation, then, the GTE is a very quiet and civilised way to get about.
Safety equipment: How safe is the Volkswagen Golf GTE?
Being a fairly high-spec member of the Golf family, the GTE comes with most of the safety kit that this generation of car had to offer. Importantly, all GTEs come with automatic emergency braking as standard, but also linked to the system is adaptive cruise control that can maintain a safe distance to the car in front when you're plodding along the motorway.
All the usual tractions and stability aids are provided to help prevent you having an accident in the first place, and if one becomes unavoidable, there are seven airbags to help protect those inside, plus brakes that lock themselves on following a shunt to help prevent further impacts.
Various other assistance systems - like lane keep assistant and blind spot warning systems - are offered, but only on the options list. Although the GTE specifically hasn't been subjected to Euro NCAP crash tests, the regular Golf Has. It achieved the maximum five-star rating, and we've no reason to think the GTE would behave any differently in a smash.
Maximum EV range in the Volkswagen Golf GTE
According to official figures, the GTE can go up to 31 miles on battery power before the petrol engine will be called upon to help out. Bear in mind, though, that this is the old-school NEDC figure, not the later WLTP figure, that was tested under a new standard designed to better reflect the circumstances of real-world driving.
In fairness, though, neither figure should be trusted as both will be hopelessly optimistic, we reckon that if you manage 20miles before petrol power is called upon, you'll be doing well, but even then, it'll be enough to deal with many people's daily commute.
The car comes as standard with two cables, one compatible with a three-pin domestic socket - which will charge the battery in just under four hours - and one compatible with a 7kW wallbox charger, that'll do the job in a little over two.
Insurance groups and costs
When it first went on sale in 2015, the GTE sat in group 26 for insurance. Considering insurance groups run from Group 1 (the cheapest) to Group 50 (the most expensive), that's about as middle-of-the-road as it's possible to get. So, expect premiums that are significant, but not bank-breaking. Bizarrely, when the range was revised slightly in 2017, both versions of the car dropped down into group 19.
VED car tax: What is the annual road tax on a Volkswagen Golf GTE?
This all depends on when your car was registered. If it was before April 1st 2017, then you'll pay zero road tax. That's because at this time, VED tax was calculated according to a car's CO2 emissions, and plug-in hybrids were exempt. On the given date, that particular loophole was closed. A flat rate of tax was introduced for petrol and diesel cars, and ones that employed a hybrid drivetrain - even a clever plug-in one - only got a discount of a tenner. Therefore, buyers of later cars will pay £140 per year in VED bills.
Trim levels and standard equipment
To begin with, the GTE was offered in one highly-specified trim, but later on, an even higher spec version was also offered that was called either GTE Advance.
The basic GTE trim comes with lots of the good stuff as standard, including alloy wheels, two-zone climate control, a leather steering wheel, bespoke cloth upholstery, sports seats, ambient lighting, cornering front foglights, four powered windows, remote locking, front- and rear parking sensors and automatic lights and wipers. That's on top of the safety and infotainment kit we mentioned earlier, and as we said, if you wanted to add navigation, this cost extra. The GTE Advance got the upgraded infotainment system as standard, along with heated seats.
Learn more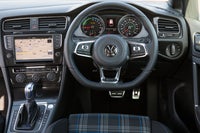 On the inside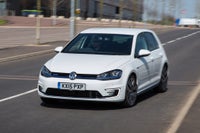 Driving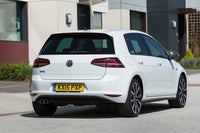 How much does it cost to run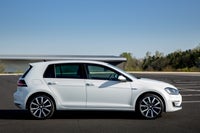 Prices, versions and specification
Reviews of similar cars
Quality checked, all cars less than 8 years old and warranty included
Looking for other Volkswagen cars?
Quality checked, all cars less than 8 years old and warranty included