Volkswagen ID.5 Review 2022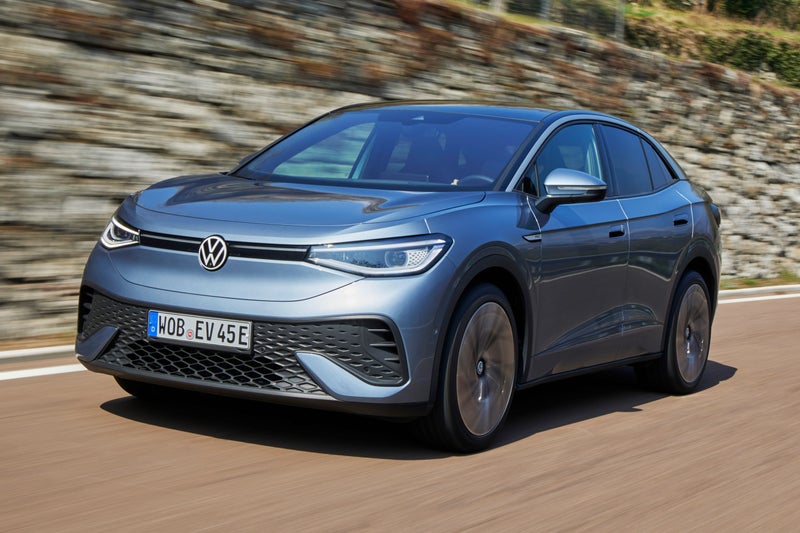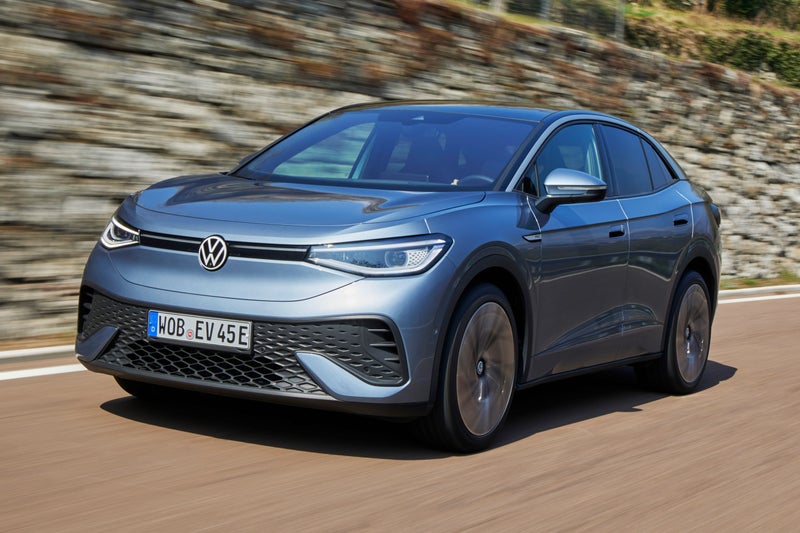 1/10
heycar rating
"Volkswagen's stylish flagship electric SUV"
Quick overview
Pros
Pleasant, untimidating introduction to the world of electric cars
Practicality hasn't been overly impacted by the sporty roofline
Big 77kWh battery provides a range of up to 313 miles
Cons
Interior quality is a bit lacking for an SUV with a premium price tag
The sporty Volkswagen ID.5 GTX isn't, er, sporty
We'd like the ability to increase the amount of regenerative braking
Overall verdict
On the inside
Driving
Cost to run
Prices and Specs
Common questions
Overall verdict on the Volkswagen ID.5
"A flagship electric SUV to rival the Audi Q4 e-tron, Kia EV6 and Tesla Model Y, the new Volkswagen ID.5 combines a handy electric range with a surprisingly spacious interior and even the option of a sporty GTX-badged model. It's comfortable rather than sporty, while impressive equipment levels go some way to justifying the relatively high list price."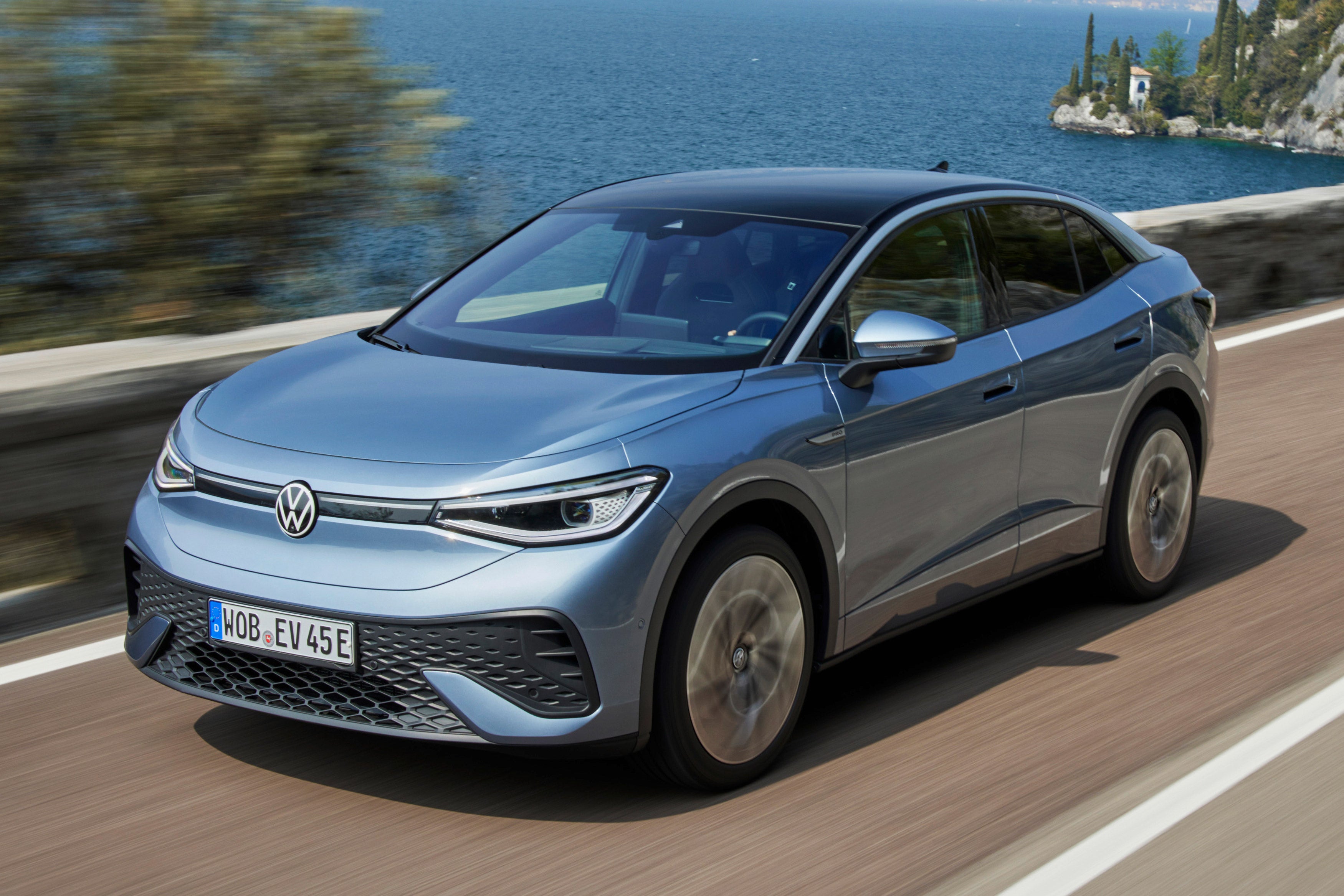 Essentially a Volkswagen ID.4 with a rakish roofline (or, if we're being cynical, a Skoda Enyaq iV Coupe with a VW badge), the ID.5 has to work pretty hard to substantiate its £50k-plus price tag. But, as you'll read in our full Volkswagen ID.5 review, this electric SUV isn't without its appeal.
That lumpy list price pitches it against some pretty desirable competition. As well as the aforementioned Audi Q4 e-tron, Kia EV6 and Tesla Model Y, you'll probably want to look at the Volvo C40 Recharge (or the slightly more practical XC40 Recharge), Ford Mustang Mach-E and Mercedes EQA.
Unlike the Volkswagen ID.4, all ID.5 models come with a hefty 77kWh battery. That means it has one of the longest ranges of any electric car on sale – it can travel up to 313 miles between charges.
The most affordable Volkswagen ID.5 (and likely the biggest seller) pairs that battery with a single 174PS electric motor. You're not going to be amazed by the performance of this model (badged the ID.5 Pro) as it lumbers to 62mph from a standstill in 10.4 seconds. That's pretty damn plodding by electric car standards.
Pro Performance variants pack 204PS, providing the kind of performance you might expect from an EV, while its 8.3 second 0-62mph time mean it won't feel too asthmatic if you're trading in your diesel car. The flagship Volkswagen ID.5 GTX is intended to be the GTI of electric cars but, much like the Skoda Enyaq iV vRS, it's still far from thrilling – the twin-motor variants provide 299PS and a swift (but not outstanding) 6.3-second 0-62mph time.
Still, you don't buy an electric SUV in pursuit of excitement, do you? And the nice thing about the Volkswagen ID.5 is it's easy and comfortable to drive, with a pretty ordinary vibe to the way it goes about its business. There are the usual drive modes, of course, although we wouldn't bother giving them the time of day. There's also some pretty cool technology to make your life easier, including a fancy new parking system which learns your regular manoeuvres and can get you out of trouble at the touch of a button.
'Pretty ordinary' is a good way of describing the cabin, too. Volkswagen's tried to go for the minimalist approach, but it looks much less interesting than inside, say, the Kia EV6. It's spacious enough and even the coupe roofline doesn't impact interior space much compared with the more family-friendly Volkswagen ID.4.
We have the usual irritations with the infotainment system (and who thought touch-sensitive climate control buttons were a good idea?) – while an updated voice-activated personal assistant seems to come to life whenever it feels like it.
The electric SUV market is rapidly expanding and there's now a car to suit every buyer. The Volkswagen ID.5 (much like the ID.4) is in danger of being a bit too ordinary – but that never did the humble Volkswagen Golf any harm, did it? We just wish the interior quality was a little closer to premium competitors, and the infotainment could be more user-friendly.
Read our full Volkswagen ID.5 review to find out if it's the electric SUV for you. Alternatively, take a look at the Volkswagen ID.4 review if you're looking for something more practical, or our Volkswagen ID.3 review for a smaller electric car.
Is the Volkswagen ID.5 right for you?
If you're looking for a stylish electric SUV which will go about its business with little fuss, the Volkswagen ID.5 reviewed here is a good choice. It's comfortable, easy to drive and the standard-fit 77kWh battery means it has one of the longest ranges of any electric car. A Kia EV6 is a more interesting choice, though, while the Volvo C40 Recharge feels considerably posher.
What's the best Volkswagen ID.5 model/engine to choose?
We think the Volkswagen ID.5 Pro Performance strikes a good balance of performance and affordability, although the entry-level ID.5 Pro is expected to be a more popular choice. Unlike the Volkswagen ID.4, the ID.5 is offered solely with a 77kWh battery, so that's one less decision to make. For Tesla-like performance, you'll need the top-spec Volkswagen ID.5 GTX Max.
What other cars are similar to the Volkswagen ID.5?
If you're in the market for an electric SUV like the Volkswagen ID.5, you'll also want to look at the very similar Volkswagen ID.4 (it's essentially an ID.5 with a less trendy rear end and more affordable price tag). The Skoda Enyaq iV is another Volkswagen Group alternative (and that's also available as a coupe-SUV model), while the Audi Q4 e-tron is a posher competitor.
The Hyundai Ioniq 5 and Kia EV6 are two of the best electric cars on the market, while you could also look at the new Genesis GV60. And then there are more upmarket alternatives like the Volvo C40 Recharge and Mercedes EQA.
Comfort and design: Volkswagen ID.5 interior
"You'll struggle to differentiate the Volkswagen ID.5's cabin from the ID.4's, which means it's a bit bland, too reliant on technology and the interior finish isn't as good as you'd expect for a car of this price. Still, it's not like rivals are the last word in plush interiors – neither the Ford Mustang Mach-E or Tesla Model Y are particularly upmarket inside."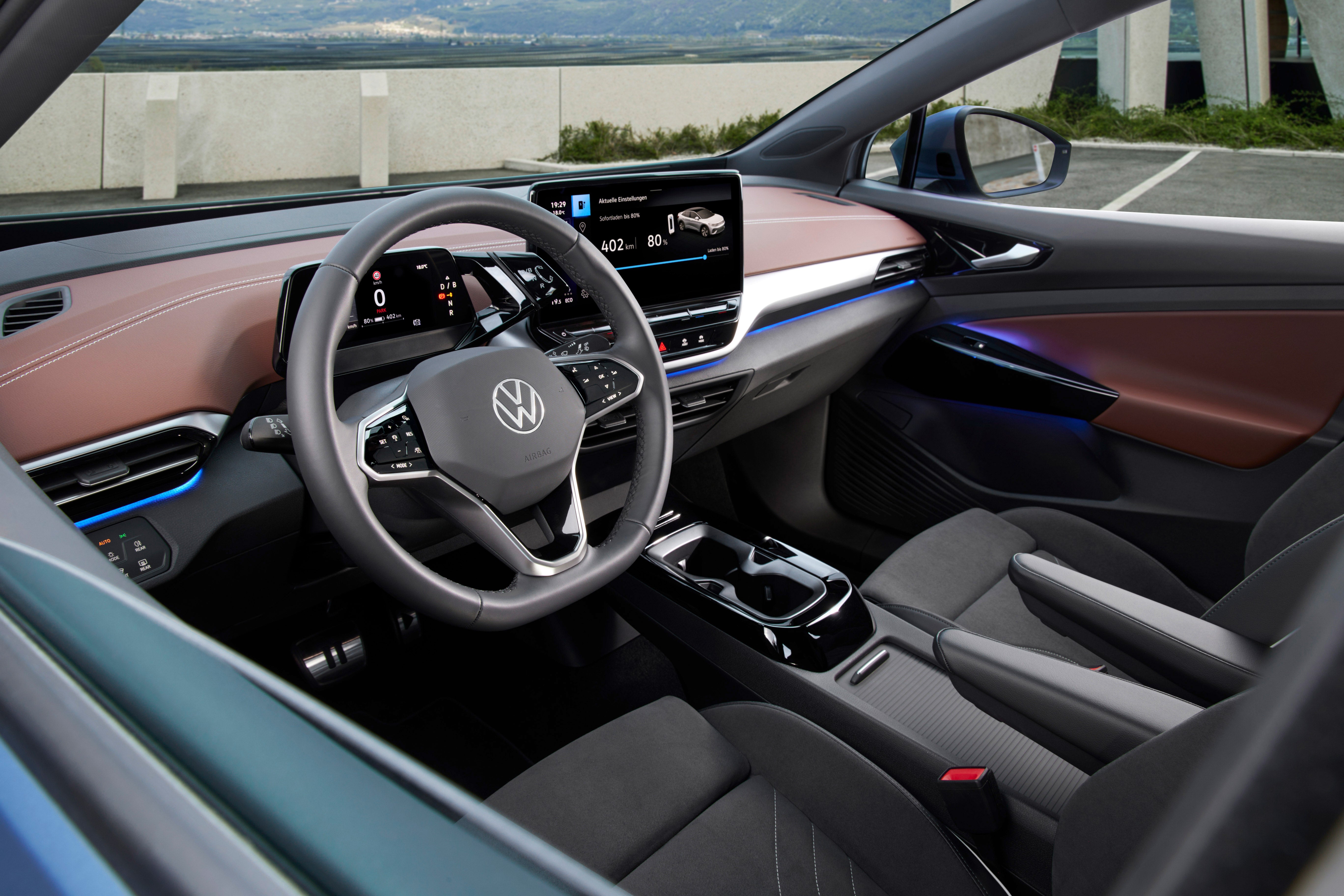 It's easy to get comfortable inside the Volkswagen ID.5, with plenty of movement in the seats and a generous amount of reach adjustment for the steering wheel. You don't sit as high as you might expect for an SUV – something to consider if you're looking for a Range Rover-like seating position – but the little drop-down arm rests are a neat touch.
Visibility is perfectly acceptable – OK, you can probably see better out of the back of a Volkswagen ID.4, but the smaller rear window doesn't obscure your view as much as you might expect. It's not like the ID.5 is short on technology to help you with reversing, either – it'll do it itself in many situations, if you don't want to.
Much like many recent Volkswagen Group models, the ID.5 will take a bit of getting used to when it comes to performing simple tasks. The touch-sensitive controls on the steering wheel aren't particularly intuitive to use and are easily triggered while you're driving, while whoever thought that sliding touch-sensitive climate controls were a good option should be sacked immediately.
Quality and finish
A few hard plastics and flimsy finishes might be acceptable in an entry-level ID.4, but the Volkswagen ID.5 is a premium coupe-SUV with a price tag to match. Even the range-topping Volkswagen ID.5 GTX Max fails to feel particularly special inside, which is poor form for a car that's up against a Volvo C40 Recharge or Audi Q4 e-tron.
Infotainment: Touchscreen, USB, nav and stereo in the Volkswagen ID.5
All Volkswagen ID.5 models come with the same 12.0-inch touchscreen infotainment system along with a small 5.3-inch digital driver's display.
Volkswagen's latest generation of infotainment systems have received their fair share of flak and it's fair to say the ID.5's navigation display isn't perfect. It's not all that user-friendly, while the lack of shortcut buttons mean it's distracting to use on the move. Volkswagen's 'much-improved' voice-activated 'hello ID.' personal assistant feature is a bit hit and miss, too; in fact, we could only trigger it accidentally during normal conversation.
Still, the infotainment isn't without its merits. The graphics are sharp and the screen's positioning high up on the dashboard is convenient for glancing at on the move (a current trend we wholeheartedly support). Apple CarPlay and Android Auto are standard, too, so you can access your phone's apps through the in-built display.
Space and practicality: Volkswagen ID.5 boot space
The Volkswagen ID.5 measures 4599mm long (that's just 15mm longer than a Volkswagen ID.4), 2108mm wide (including door mirrors) and 1615mm high. That means it's pretty big, as electric SUVs go, and it certainly feels spacious enough inside.
You'd expect the sloped roofline to hinder headroom inside but, much like the Skoda Enyaq iV Coupe, even the tallest of rear-seat passengers shouldn't feel claustrophobic at all. There's loads of legroom in the back, too, although – just like the ID.4 – things might start to feel a little tight with three adults sat side-by-side.
On paper, the Volkswagen ID.5 actually has a very slight space advantage over the standard ID.4 SUV. It can officially carry up to 549 litres of luggage compared to the ID.4's 543 litres. Note, though, that's up to the parcel shelf – an ID.4 will be more capacious if you fill it up to the roofline. For outright practicality, you might wish to look at the Skoda Enyaq iV with its 585-litre boot instead.
Handling and ride quality: What is the Volkswagen ID.5 like to drive?
"Don't be fooled by its coupe-SUV looks, the Volkswagen ID.5 is a comfortable rather than sporty choice. Dynamically it's much the same as the ID.4, which means it's easy to drive but not as nimble as a Ford Mustang Mach-E."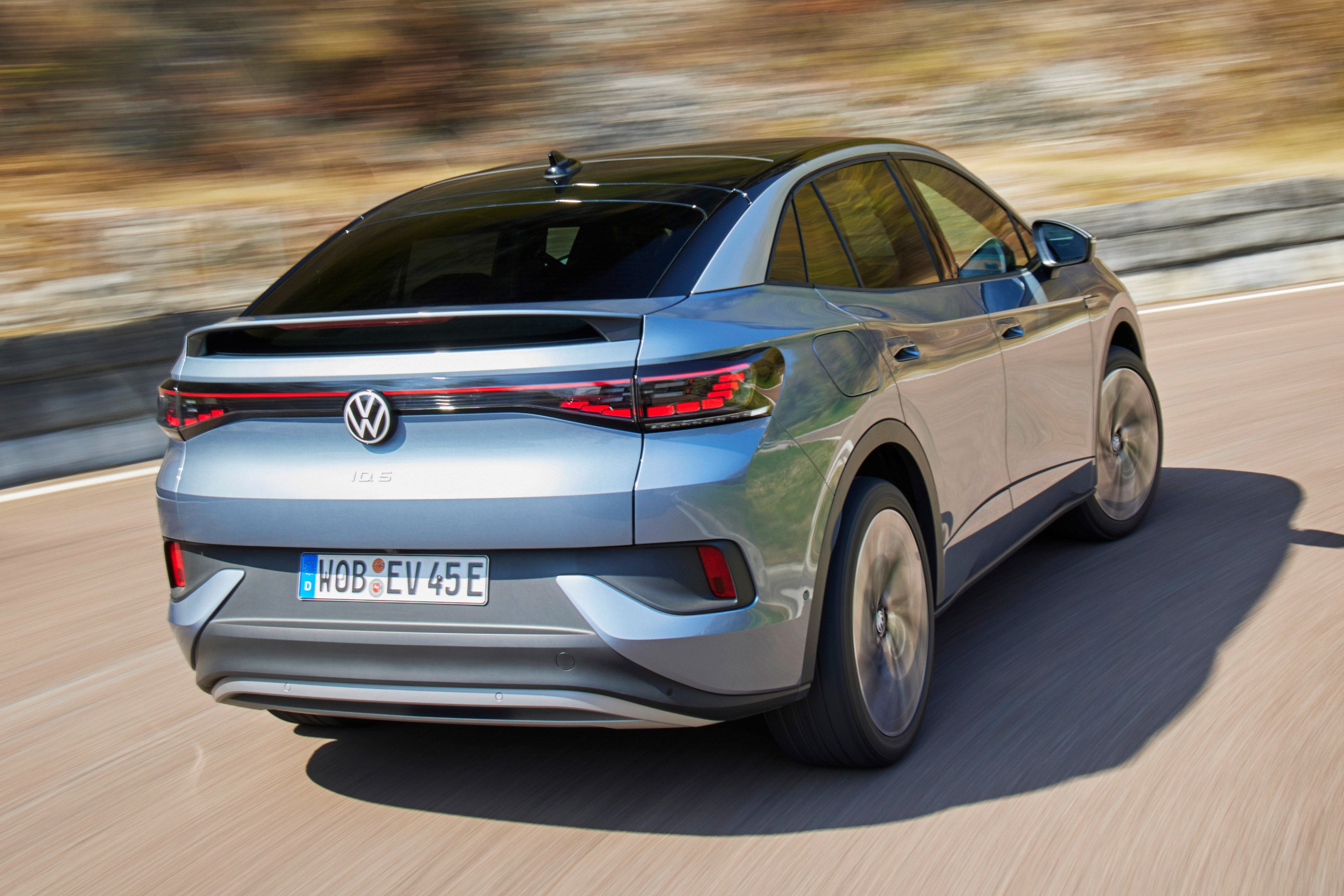 Most Volkswagen ID.5 models are driven by a single motor on the rear axle but, under day to day driving, you won't really notice that they're rear-wheel drive. There are a number of drive modes on hand to fiddle with various parameters (the steering is heavier in sport mode, for example), but there's not a great deal to be gained by using these.
Even the four-wheel-drive Volkswagen ID.5 GTX Max doesn't feel particularly energetic to drive. There's a considerable amount of grip and it remains relatively flat during cornering, while even the heavier-than-usual steering does little to mask how weighty the ID.5 is. Much like the Skoda Enyaq Coupe iV vRS, you're going to be disappointed if you're looking for an electric car that's fun to drive.
Volkswagen's Dynamic Chassis Control (DCC) is standard on the ID.5 GTX and available as an optional on lesser trim levels. This works with the selectable drive modes to adjust the firmness of the suspension depending on your mood. Again, it's not something we think is strictly necessary in the ID.5 – it strikes a good balance of sportiness and comfort as standard.
One feature that some drivers will find missing from the Volkswagen ID.5 is a severe regenerative braking system. A lot of electric cars allow you to ramp up the regen (that's how much the motor slows the car down when you lift off the accelerator pedal). Although there is a 'B' (for 'brake') mode in the ID.5, it doesn't lose speed anywhere near as dramatically as you might expect. If you haven't driven an electric car before, though, you're unlikely to miss it. Indeed, part of the beauty of the ID.5 is how incredibly normal it feels to drive.
It's a big car but, even with its rakish roofline, visibility is pretty good and you shouldn't struggle squeezing into tight parking spaces. There's plenty of tech on hand, too, including a clever new Park Assist Plus function. This can remember parking procedures at speeds of up to 25mph, allowing you to get out of the car and leave it to park itself (great for tackling a tight driveway, in theory, but we'll wait and see how useful it is in the real world).
What motors and batteries are available in the Volkswagen ID.5?
All Volkswagen ID.5 models come with the same 77kWh battery, yet there's a choice of three different motor setups with power outputs ranging from 174PS to 299PS.
It's actually the entry-level 'Pro' motor which is expected to be the most popular, with its single motor providing 174PS and fairly leisurely 0-62mph acceleration of 10.4 seconds. That's pretty tardy as electric cars go and even an entry-level petrol or diesel Volkswagen Tiguan will out-accelerate it on the open road. Still, it feels peppy enough around town and could be a fine choice if you're looking for an efficient way to cover an urban commute.
Volkswagen ID.5 Pro Performance models turn things up a notch, with their electric motor providing 204PS and 0-62mph acceleration in 8.4 seconds. This is more like the performance we're being accustomed to from electric vehicles – it doesn't sprint up the road like a Tesla Model Y, but there's enough pace there for speedy overtakes.
Pitched as the GTI of electric vehicles, the range-topping GTX has an extra electric motor powering the front axle (meaning it's four-wheel drive). This produces a combined 299PS and will sprint to 62mph in 6.3 seconds. It feels urgent enough – especially as, like all electric vehicles – there's no delay when you hit the right-hand pedal. But it still doesn't surge forwards anywhere near as quickly as some competitors (a twin-motor Volvo C40 Recharge will reach 62mph in just 4.7 seconds, for example).
Maximum electric range in the Volkswagen ID.5
Unlike the Volkswagen ID.4 (which is available with a smaller and more affordable 52kWh battery pack), the ID.5 is offered solely with a 77kWh battery. That means most models can travel up to 313 miles between charges according to the official WLTP tests that all new cars are subjected to.
That's a very competitive range and will be plenty for day-to-day driving for many SUV buyers. With its extra performance, this figure drops to 296 miles for the Volkswagen ID.5 GTX Max – as ever, though, if you're heavy with the accelerator pedal this figure could be a fair chunk less in the real world. The top-spec GTX Max comes as standard with a heat pump which can warm the cabin in a more efficient manner, meaning wintery weather shouldn't hit the ID.5's range as much as it might otherwise.
Refinement and noise levels
Powering a car by electricity can be good news for refinement – but it can also be problematic for engineers wanting to mask wind or road noise. The Volkswagen ID.5 impresses here, though, with its serene cabin and little in the way of external noise making itself known.
Safety equipment: How safe is the Volkswagen ID.5?
As it's so technically similar to the Volkswagen ID.4, Euro NCAP decided it didn't need to waste an ID.5 by carrying out its normal crash tests – it just handed it the five star safety rating. This includes impressive scores across the board, including 93% for adult occupants, 89% for child occupants, 76% for vulnerable road users (i.e. pedestrians and cyclists) and 85% for its safety assist features.
You get desirable safety tech like an autonomous emergency braking system as standard, as well as a lane-assist system which can nudge you back into your lane if you start to stray. Not everyone is so keen on lane-assist features – and, annoyingly, it takes quite a lot of searching through the ID.5's infotainment system to turn it off.
Charging times: How much does it cost to charge the Volkswagen ID.5?
"A rapid charge can add 200 miles of range in just half an hour, meaning you won't have to waste too much time charging your new Volkswagen ID.5."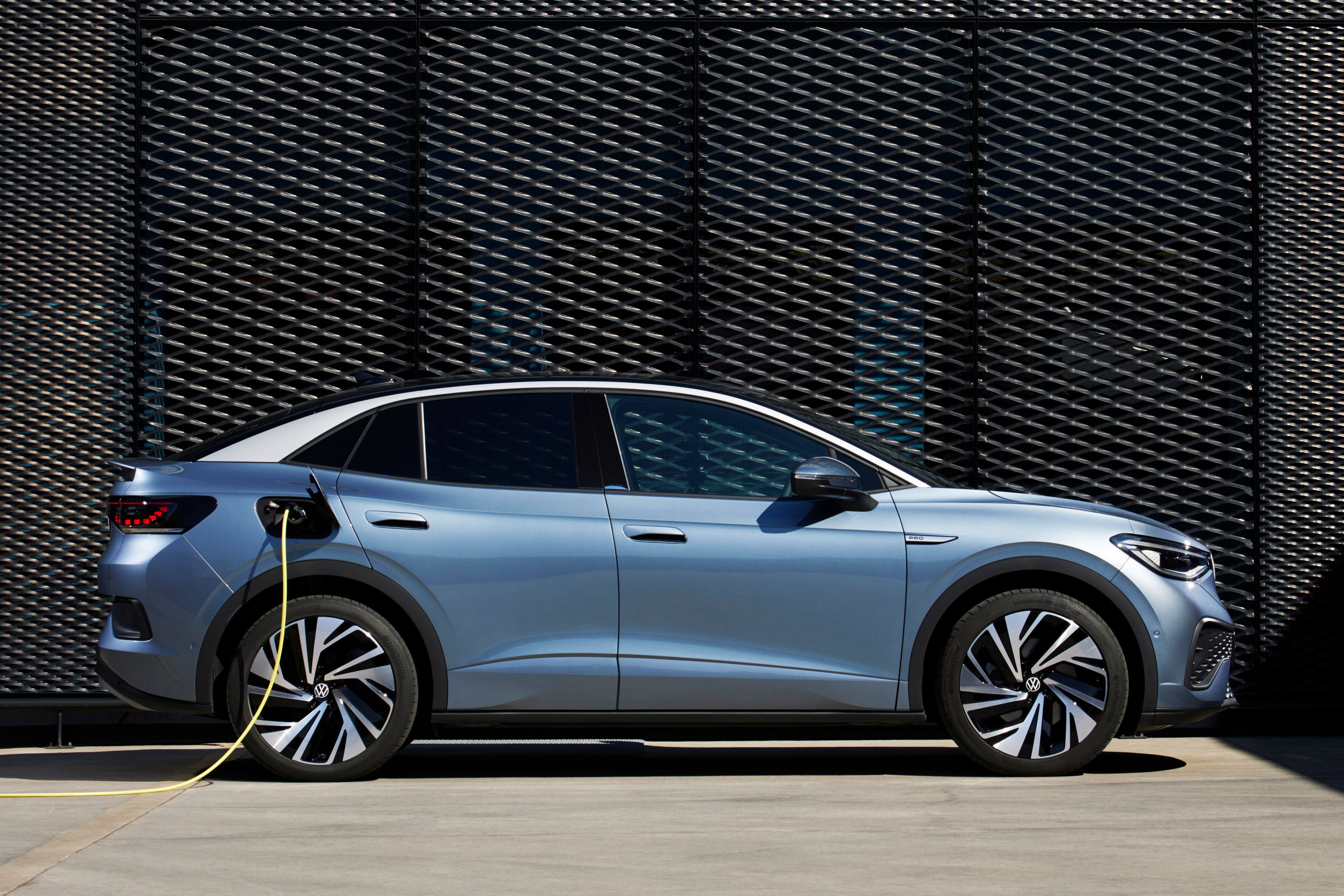 That rapid charging time is thanks to the Volkswagen ID.5's 135kW charging capability which requires plugging it into a suitable charger. While the fastest chargers are convenient (and usually found at places like motorway services), they can be expensive – you'll pay around 70p per kWh for the quickest, which means a charge from 10% to 80% could cost more than £30.
To get the best from your electric car, we'd recommend plugging it in at home. A 7kW home charger will fully charge the Volkswagen ID.5 in around 12 hours at a cost of around £22 (depending on your home electricity tariff).
You can use a standard three-pin socket to charge the Volkswagen ID.5 but it's probably best to save this for emergencies – a full charge this way will take a lengthy 36 hours.
How reliable is a Volkswagen ID.5?
The Volkswagen ID.5 is expected to be a very reliable car. Like all electric vehicles, there are very few mechanical parts to go wrong, and servicing should be pretty simple (and therefore affordable). A few early Volkswagen ID.3 buyers reported software glitches but these seem to have been fixed by over-the-air updates.
Insurance groups and costs
Volkswagen ID.5 insurance groups provisionally range from 29 (for the ID.5 Tech Pro) to 40 (for the ID.5 GTX Max). It's worth shopping around for quotes, especially as the high performance (and high repair costs) of electric vehicles mean insurance can often be more expensive than an equivalent petrol or diesel car.
VED car tax: What is the annual road tax on a Volkswagen ID.5?
As a pure-electric vehicle, you won't pay any road tax (VED) on the Volkswagen ID.5. That's quite a chunky saving when you consider a petrol or diesel car with a little price of more than £40,000 is stung by £685/year tax for the first five years.
Technically the Volkswagen ID.5 isn't exempt from road tax – you'll still have to fill in a form to process it – but it is free.
How much should you be paying for a Volkswagen ID.5?
"With prices starting from around £50,500, you'll pay a little more for a Volkswagen ID.5 over the equivalent ID.4."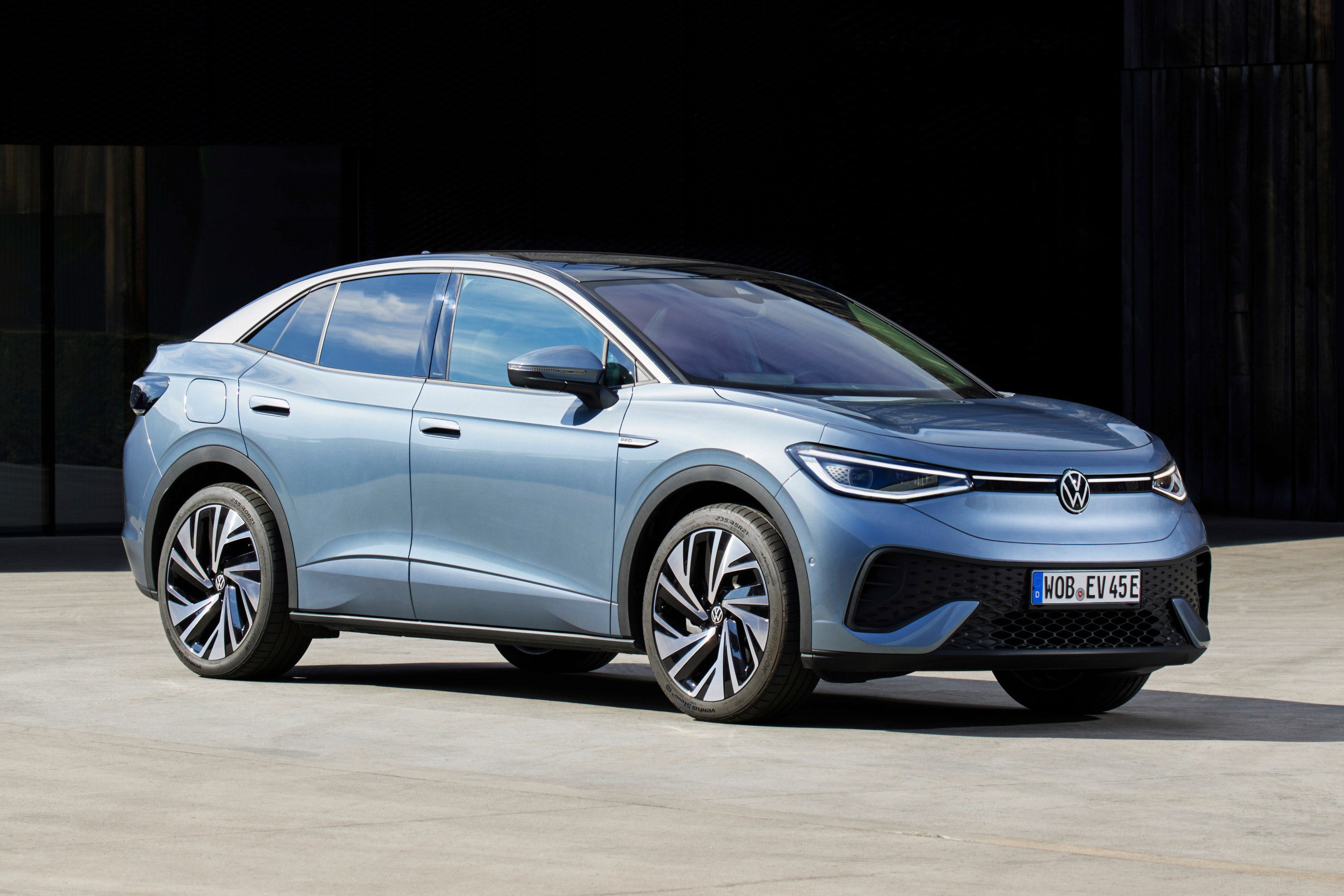 The more powerful 204PS Pro Performance models command a £1500 premium, while the top-spec Volkswagen ID.5 GTX Max starts from close to £59,000.
Volkswagen clearly has premium competitors in its sights with the ID.5 – for comparison, an Audi Q4 e-tron Sportback currently starts from around £44,000, while the Volvo C40 Recharge is £47,000. You'll pay a bit more for a Tesla Model Y, though, and a generious standard specification list on the Volkswagen ID.5 means you won't have to hit the options list hard.
High demand means we'd be surprised to see any considerable discounts available on nearly-new Volkswagen ID.5 models in the near future.
Trim levels and standard equipment
The Volkswagen ID.5 is available in three trim levels: Tech, Max, and the sporty range-topping GTX Max.
Standard equipment across the ID.5 range includes a panoramic sunroof, ID.Light LED matrix headlights, LED tail lights, the Travel Assist semi-autonomous assistance system, an electric tailgate three-zone climate control, an augmented-reality head-up display and 12-way electrically adjustable ArtVelour microfleece seats with massage function.
Additional features on the Volkswagen ID.5 Max include 20-inch alloy wheels, sportier seats and the Sports Package Plus (with Dynamic Chassis Control with Driving Profile Selection and progressive steering). The ID.5 Max also features an energy-efficient heat pump.
With its dual-motor setup providing a boost in performance, the Volkswagen ID.5 GTX Max is the sporty range-topper of the line-up. Externally, it's marked out by specific, sportily-styled bumpers with integrated lights, 20-inch 'Ystad' alloy wheels, while the roof frame and C-pillar are finished in glossy anthracite. The interior features exclusive seat upholstery with contrasting red stitching, dark blue leatherette door panels, GTX-branded door sill protectors, and GTX logos on the steering wheel and digital screens.
Ask the heycar experts:
common questions
What's the difference between a Volkswagen ID.4 and Volkswagen ID.5?
The Volkswagen ID.5 shares many features with the ID.4 and its dimensions are roughly the same. It has a more rakish rear roofline, though, capitalising on the coupe-SUV trend and pitching it against premium rivals like the Audi Q4 e-tron Sportback and Volvo C40 Recharge.

How much is a Volkswagen ID.5?
Volkswagen ID.5 prices start from £50,550 for the ID.5 Tech Pro, while the ID.5 Tech Pro Performance costs £51,940 from launch. The top-of-the-range Volkswagen ID.5 GTX is priced from £58,640.

Answered by
Lawrence Allan
What is the range of the Volkswagen ID.5?
Most Volkswagen ID.5 models can officially travel up to 313 miles between charges (according to WLTP tests). The Volkswagen ID.5 GTX has a range of 296 miles.

Keep me updated by email with the latest advice, news and offers from heycar
By submitting, you agree to our
privacy policy
.