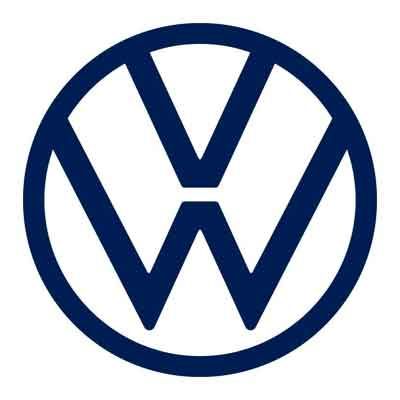 Volkswagen Passat GTE Review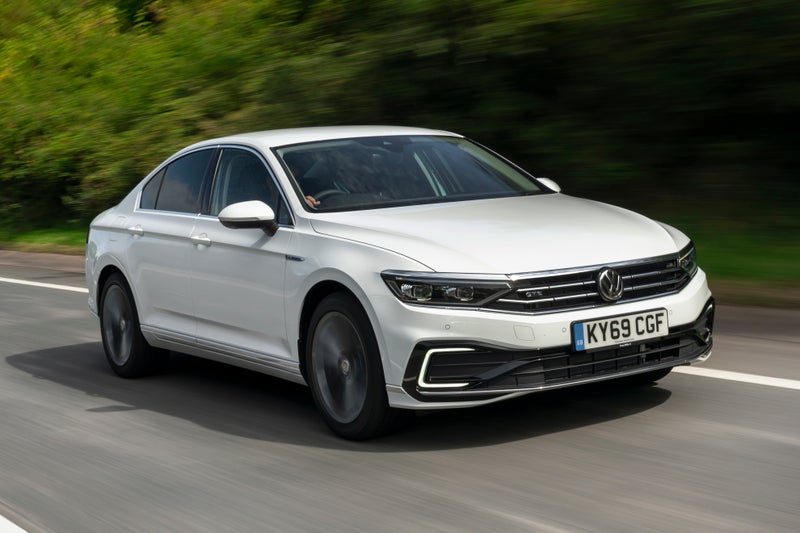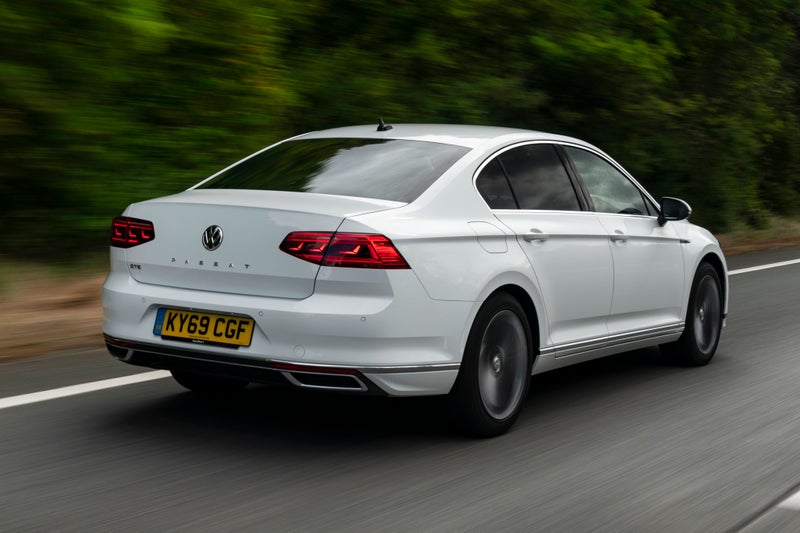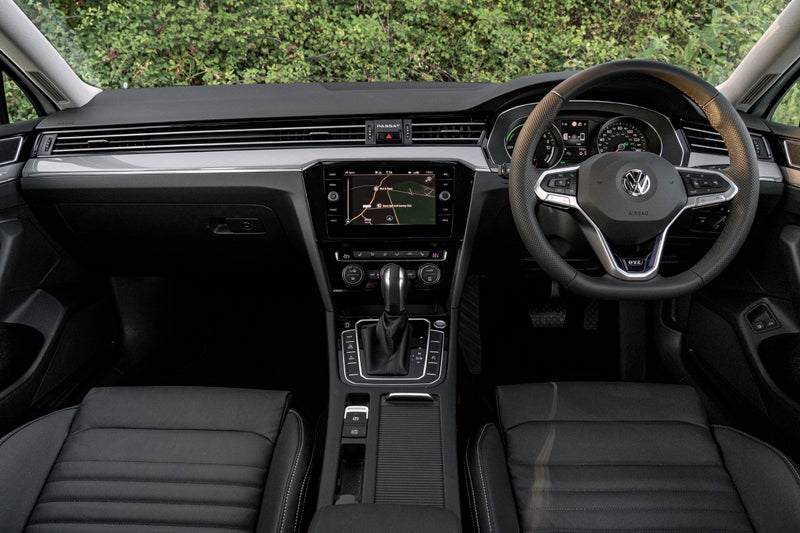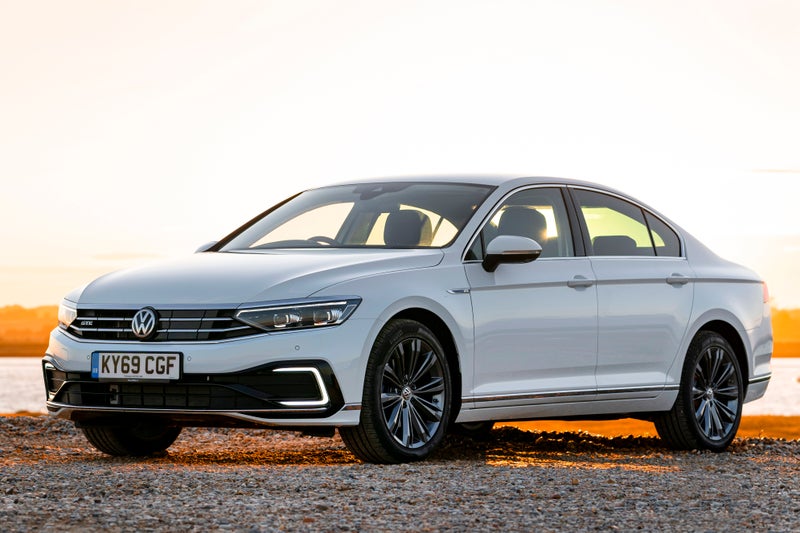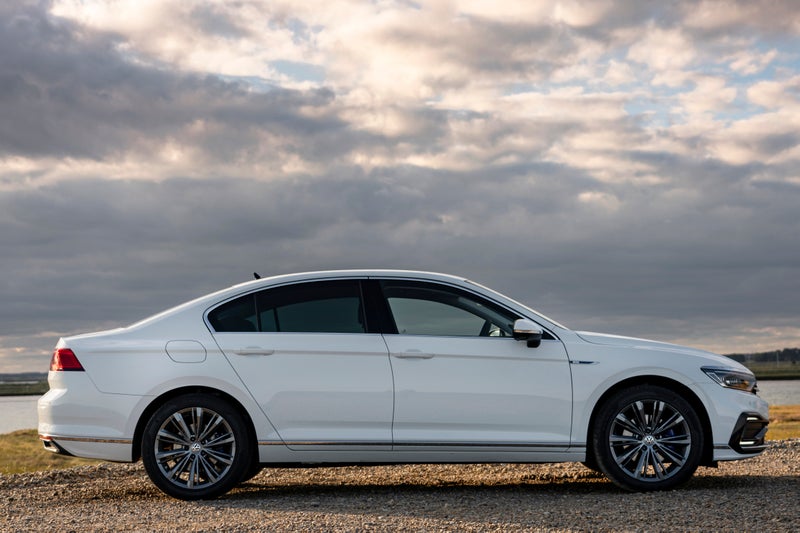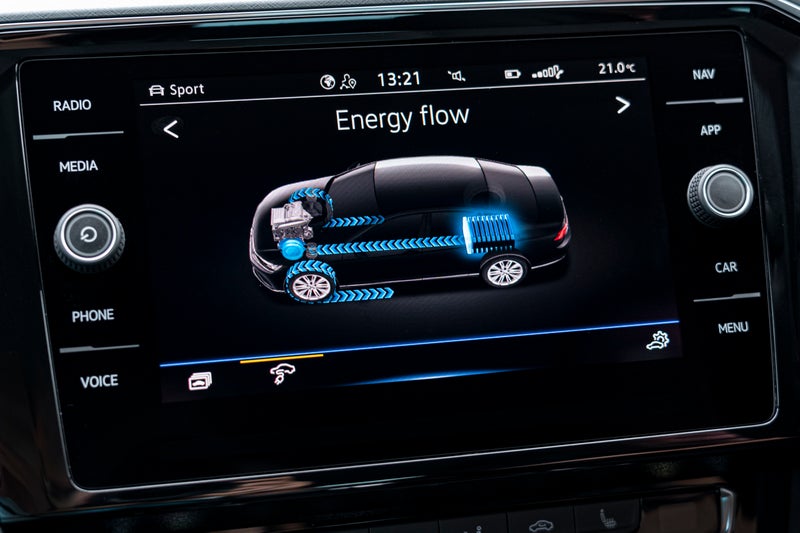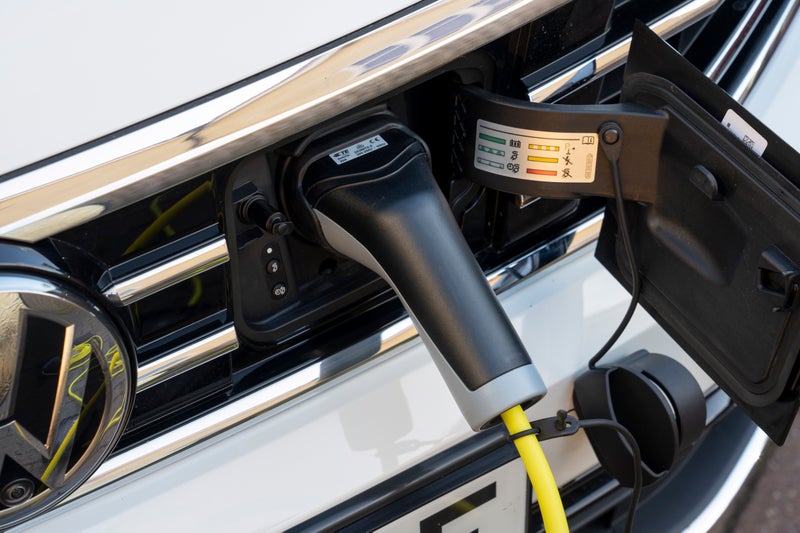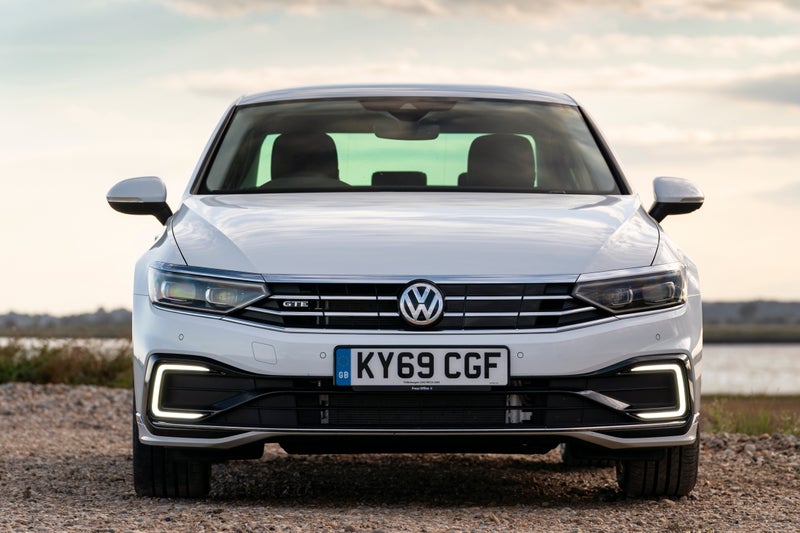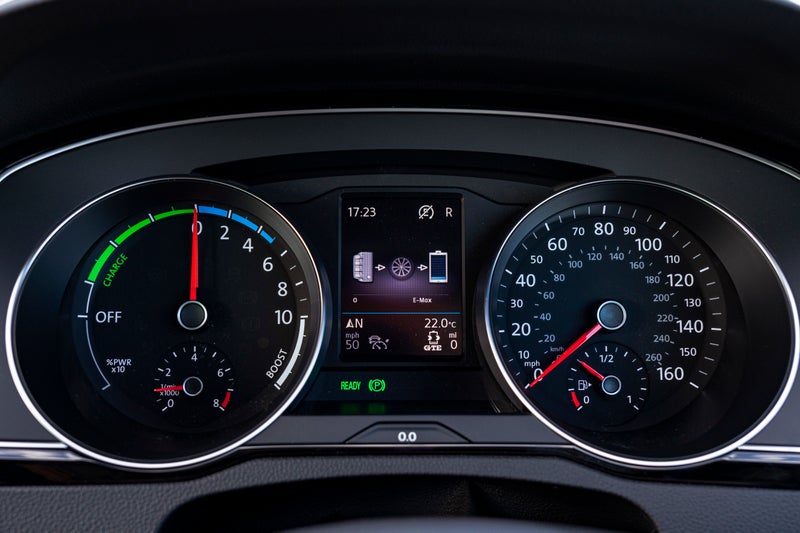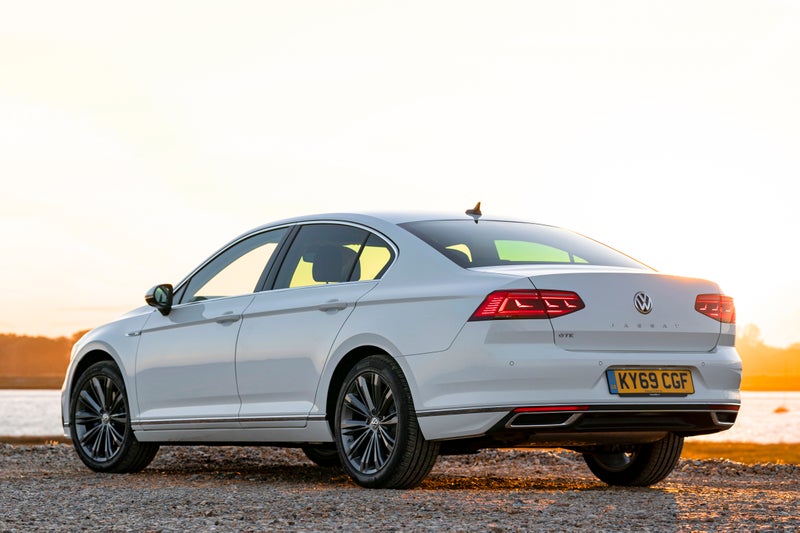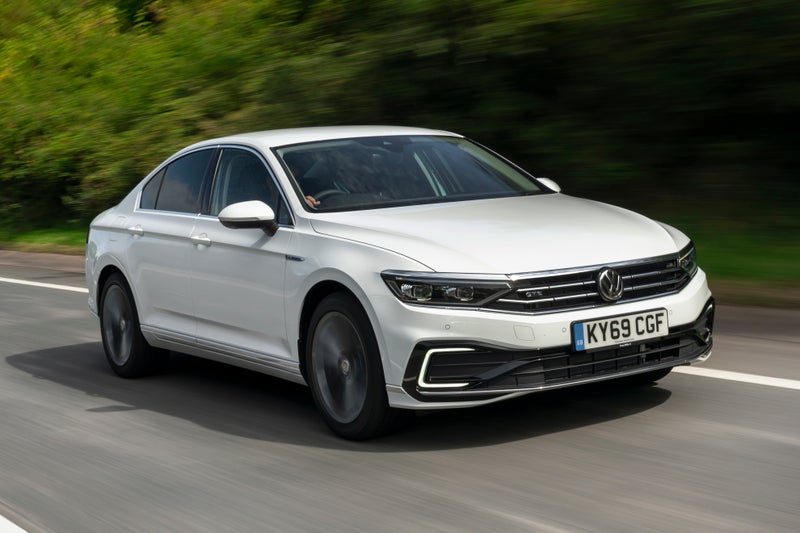 1/10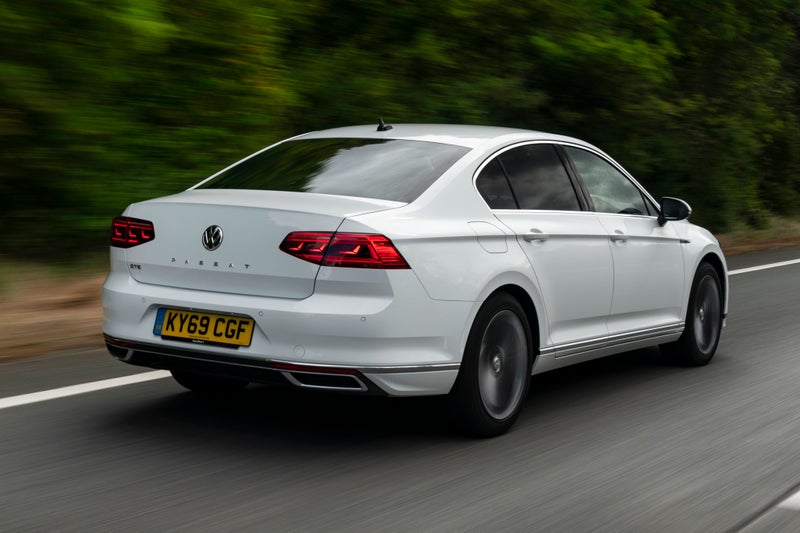 2/10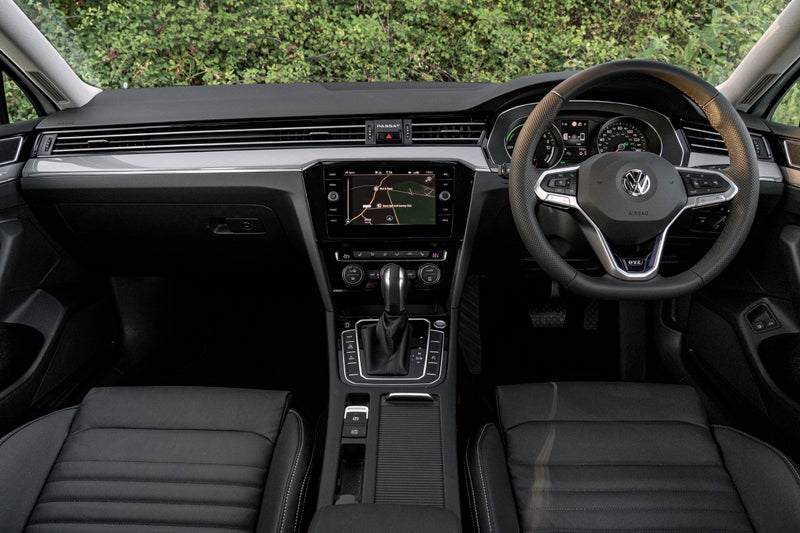 3/10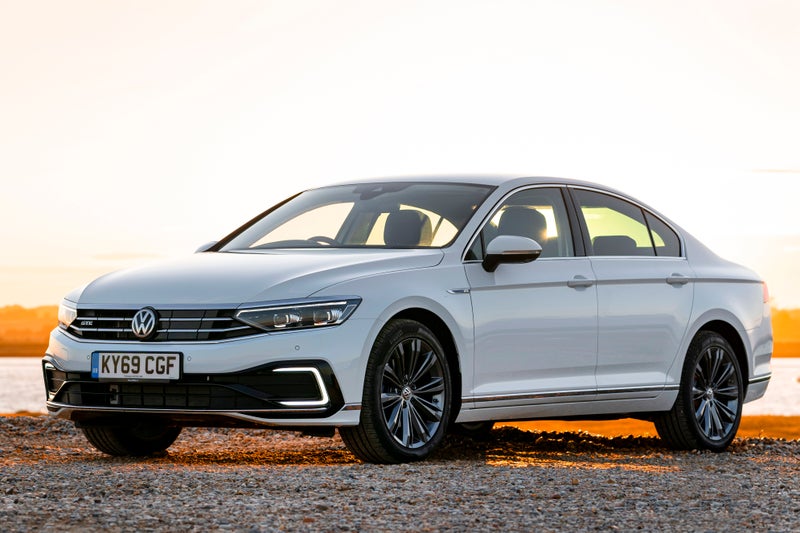 4/10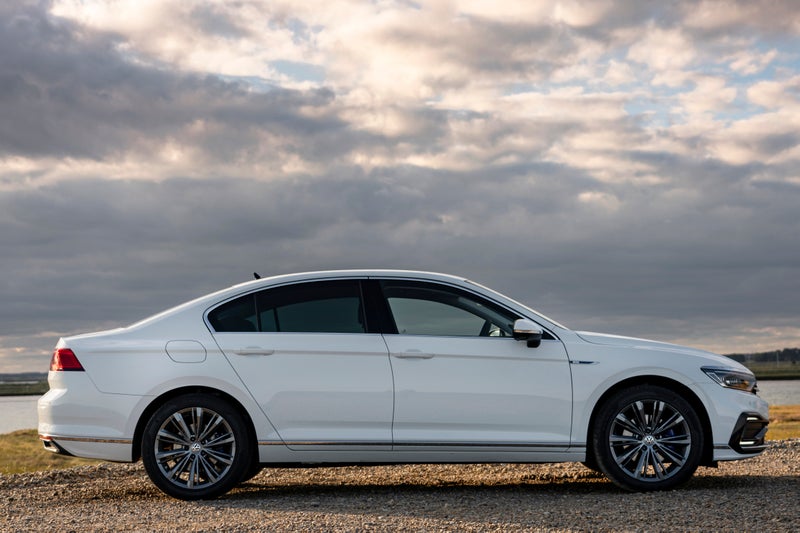 5/10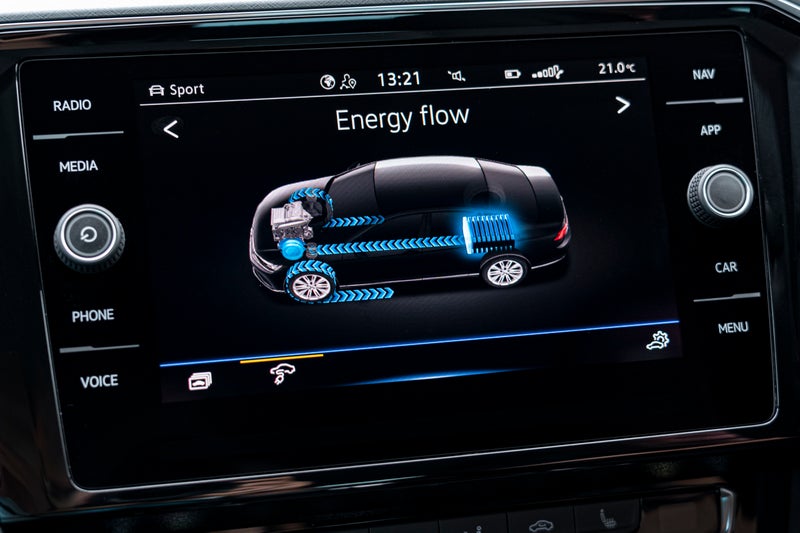 6/10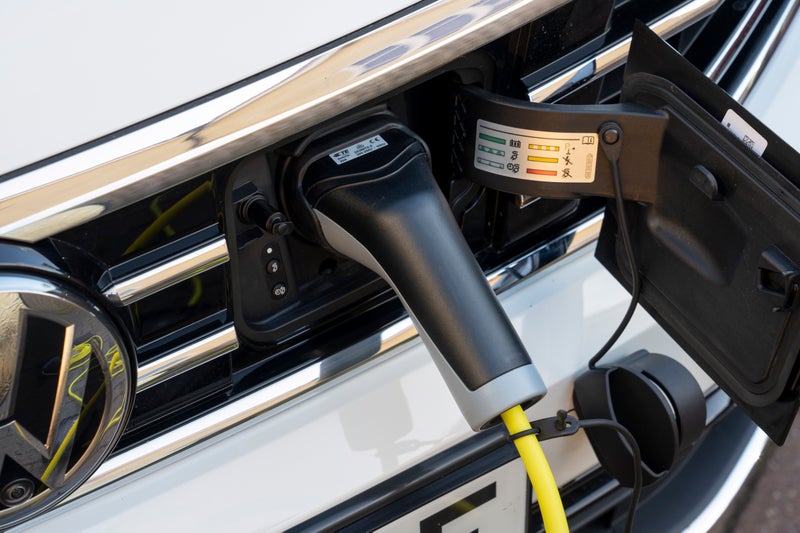 7/10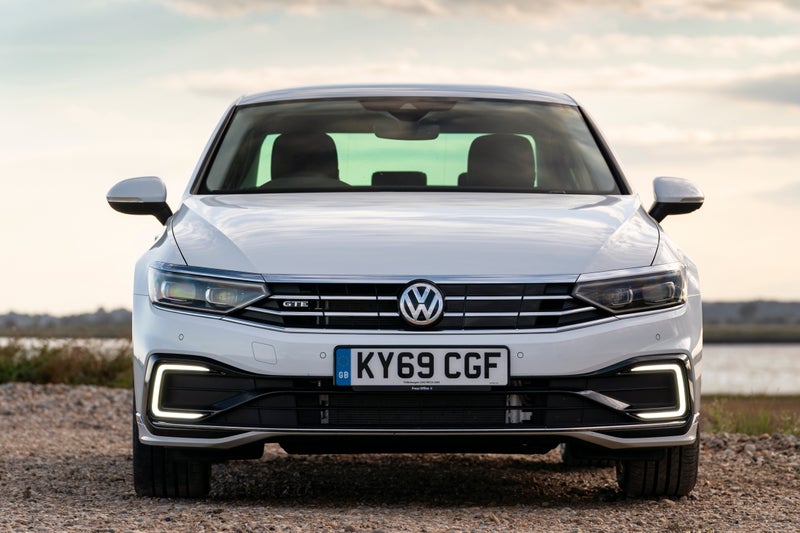 8/10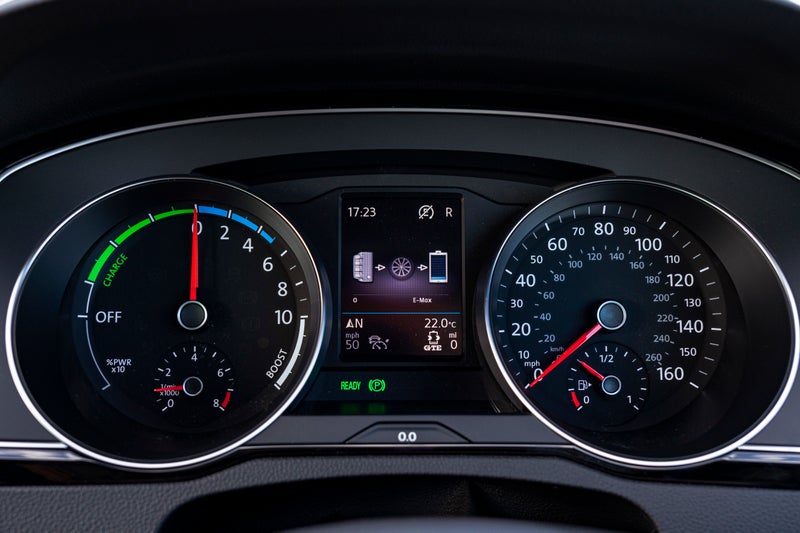 9/10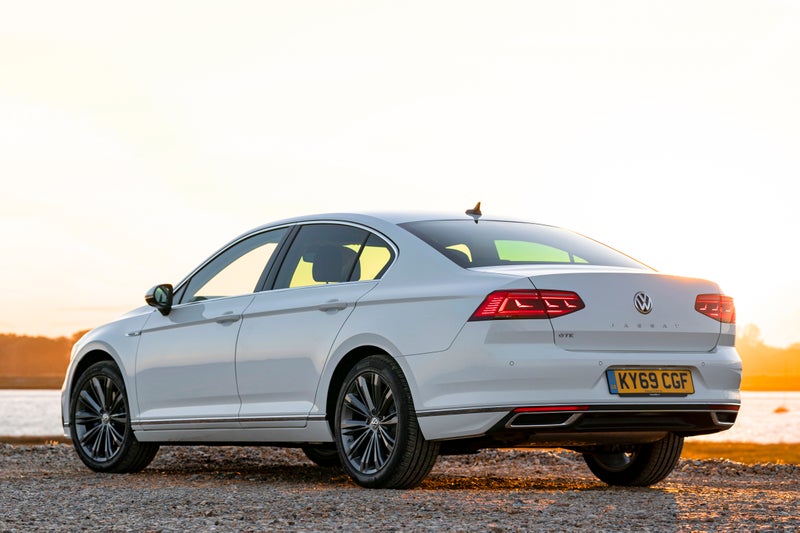 10/10
Launched in 2015

Large family car

PHEV
Launch year

2015

Body type

Large family car

Fuel type

PHEV

Written by
heycar editorial team

heycar rating
Electrified, sensible, stylish family car
Best bits
Potential EV-only range is achievable with care
Seamless integration of the hybrid drive to the petrol powertrain
Huge standard equipment in GTE guise, huge practicality if you buy the estate
Not so great
All that technology doesn't come cheaply, with the GTEs being among the most expensive Passats to buy
The added weight does blunt the Passat's handling a touch
Newer rivals are able to offer a bit more range from their plug-in hybrid systems
Read by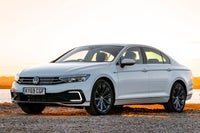 Overall verdict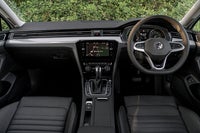 On the inside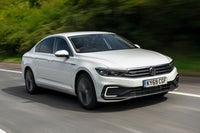 Driving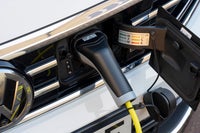 How much does it cost to run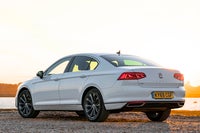 Prices, versions and specification
Overall verdict
"Taking all the strong virtues of the Passat saloon or estate and adding the ability to glide around guilt free in electric-only mode only adds to the Passat's enormous, rounded appeal. As a stepping-stone into an electrically powered future it's a convincing one, and it comes with very few compromises.  We reckon the standard Passat is all the car you could ever need or want, and the GTE builds on this even further."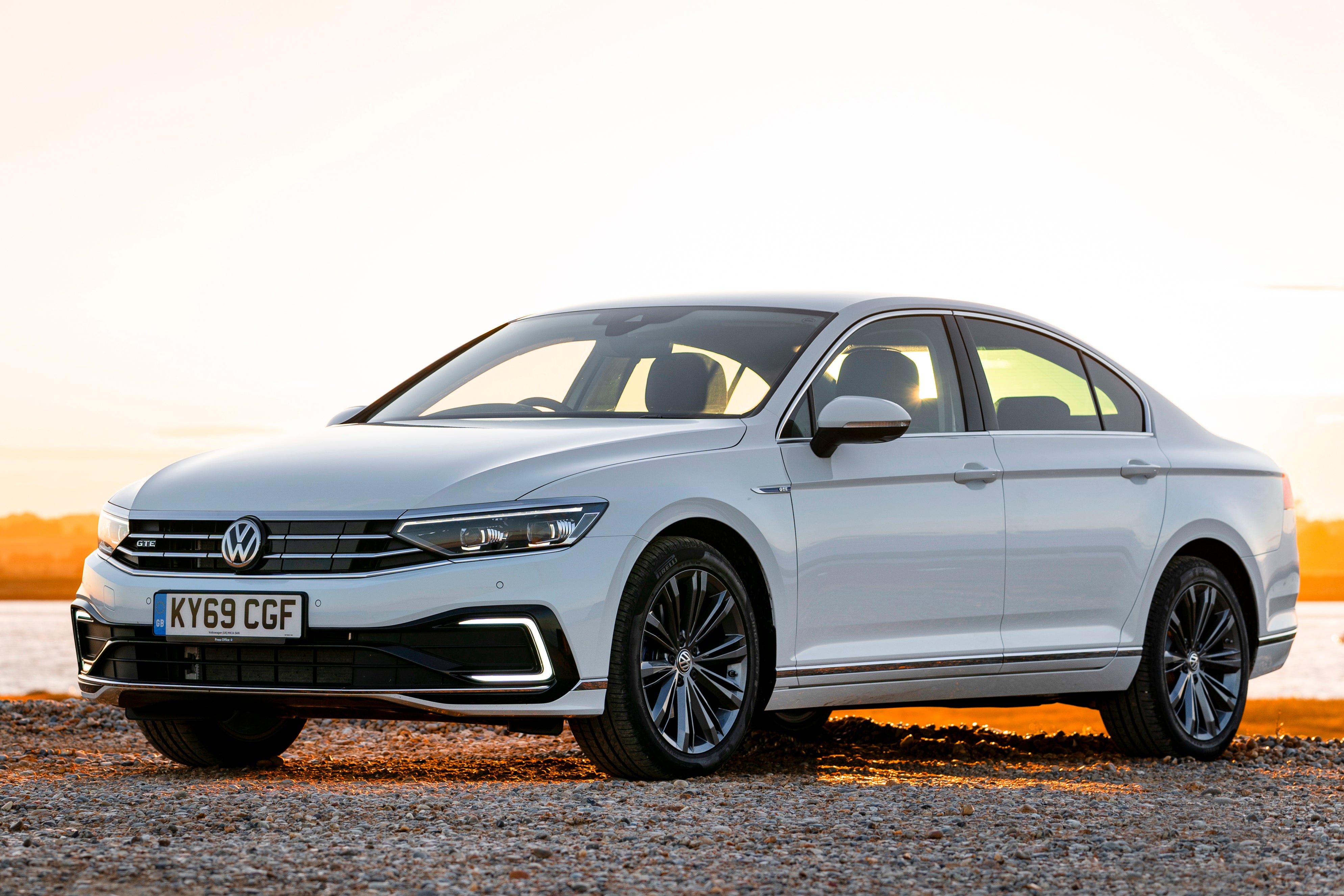 The Volkswagen Passat exemplifies a level-headed, desirable and understated choice in among a huge number of rivals from both premium and mainstream rivals, and the Passat GTE heads the line-up. It's Volkswagen's plug-in hybrid model of the Passat, giving customers more choice than the usual petrol and diesel Volkswagen Passat and Passat Estate. Like them, it is offered in saloon and estate bodystyles, with the estate being the bigger selling of the pair.
Originally introduced in 2015 along with the rest of the Passat range, it too was face-lifted in 2019, with the battery pack increasing in capacity to allow 34 miles of EV only driving in the post-2019 Passat GTE. Obviously that maximum battery only range depends on how you drive it, with ambient temperature and your use of things like the climate control impacting negatively on that potential, but even then it should be enough electric-only range for the needs of typical daily driving.
That gives the Passat real duality of purpose, allowing drivers the possibility of doing shorter daily drives on battery power alone, while retaining the long-legged potential, and ease, of a conventional petrol engine for longer trips.
You can choose when to use that battery power, too, as while it defaults to electric vehicle (EV) mode when you start it, pushing a button allows you to use hybrid mode, which combines the efforts of both the 1.4-litre TSI petrol engine with the electric motor. Other driving modes include battery hold, allowing you to retain the battery's charge to use at your destination rather than immediately from source, as well as charge mode which uses the engine to re-charge the battery on the move. A GTE mode primes both systems to use their combined power to provide the best performance possible.
That hybrid system is plug in, which means you can charge the Passat GTE at home via a conventional wall socket or charging box, or when out and about using the public charging network. Doing so will take anywhere from around two to four hours depending on what you've plugged it in to, the benefits of the plug-in hybrid system meaning you can make substantial savings on running costs, not just fuel, either, but BIK tax if you're running it as a company car.
That plug-in technology doesn't come cheap, which sees the GTE sit at the costlier end of the conventionally powered Passat range. Its standard equipment list does reflect its high price point, with the GTE sitting above the SEL trim and adding GTE signature styling and equipment, and the GTE Advance model gaining all that and more, to include Volkswagen's most advanced infotainment system which includes its Active Info Display – a configurable digital screen that replaces the conventional instrumentation.
Arguably the most competent model of an already accomplished, desirable all-rounder, the plug-in hybrid Passat GTE doesn't add any real compromises into the mix, instead only adding the its conventionally powered relation's breadth of ability.
Comfort and design
"It's all very conventional inside, which isn't actually a bad thing, the Passat GTE a Passat first, the plug-in element of its drivetrain only really an aside."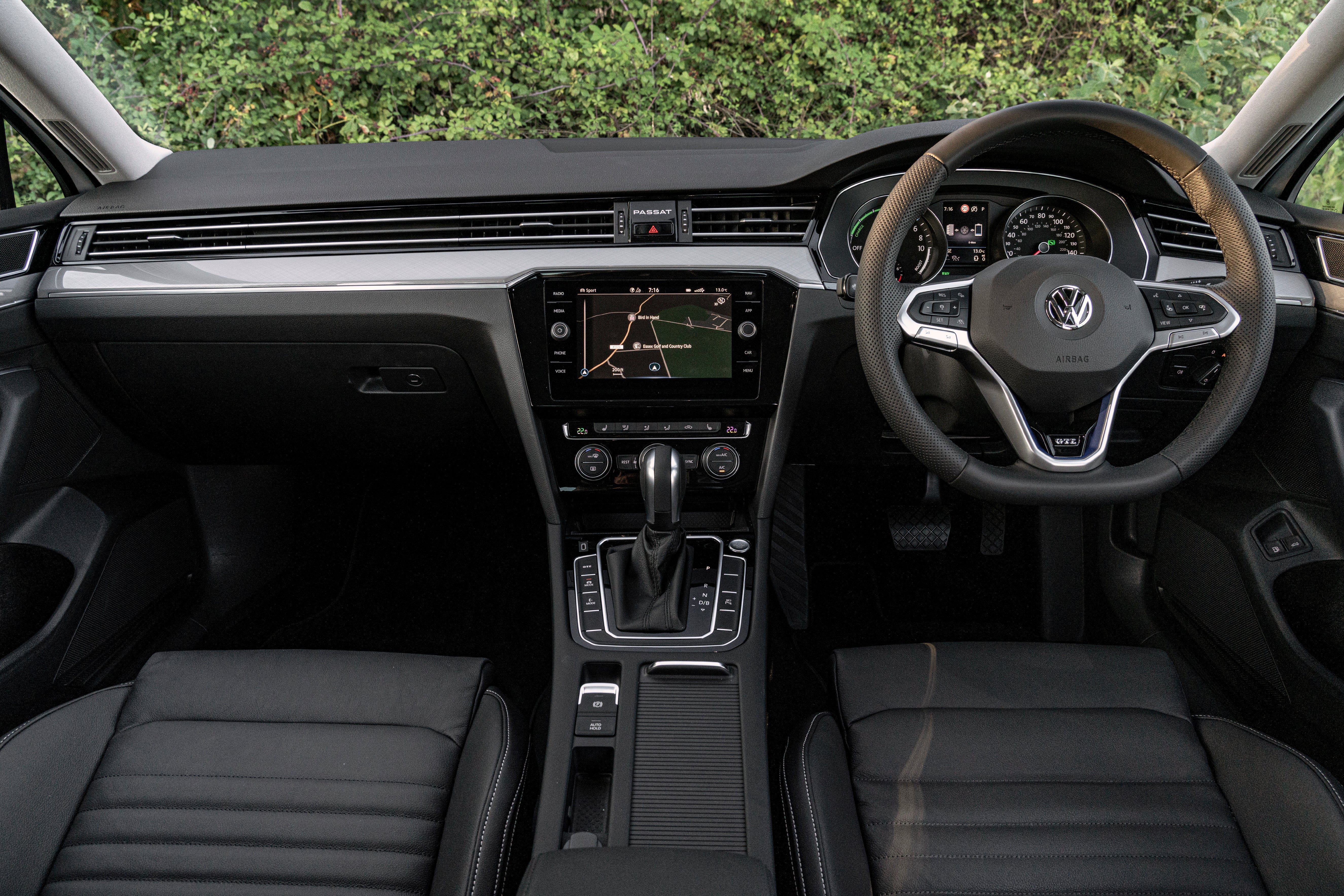 That's welcome, too, as the Passat is a classy car in standard form and the GTE badge does nothing to change that. Indeed, as it's at the very top of the model line-up, the GTE benefits from the most expansive standard equipment levels, the GTE element only adding some blue highlights and occasional GTE badging, as well as some GTE specific details to the instrumentation.
The cabin is pleasingly styled throughout, and in GTE Advance it gains full digital instrumentation as part of its Discover Navigation Pro system, which also adds the largest, most fully-featured touchscreen to the GTE's centre dashboard.
It looks neat and works well enough, but we're not convinced it's worth the near £3,000 price increase over the GTE model, which is hardly lacking in equipment. Indeed, with the GTE already featuring 3Zone electronic climate control, heated seats and leather upholstery, voice activated infotainment in an 8-inch colour screen and more, you'd really have to want that top-level infotainment system to justify the additional costs it brings.
The seats are multi-adjustable, as is the steering column, which means there's plenty of scope for getting comfortable behind the wheel, while the seats themselves offer fine support and comfort. There's the option to have the driver's seat fully power adjustable with a massage function, too, but as standard the seats are more than comfortable enough to not warrant the additional outlay this requires.
Handling and ride quality
"The Volkswagen Passat has never really had any pretensions relating to a sporting drive, and despite the GT of that GTE badge, sensibly Volkswagen hasn't sought to add any justification to the GTE's loftier price point by creating a more sporting drive."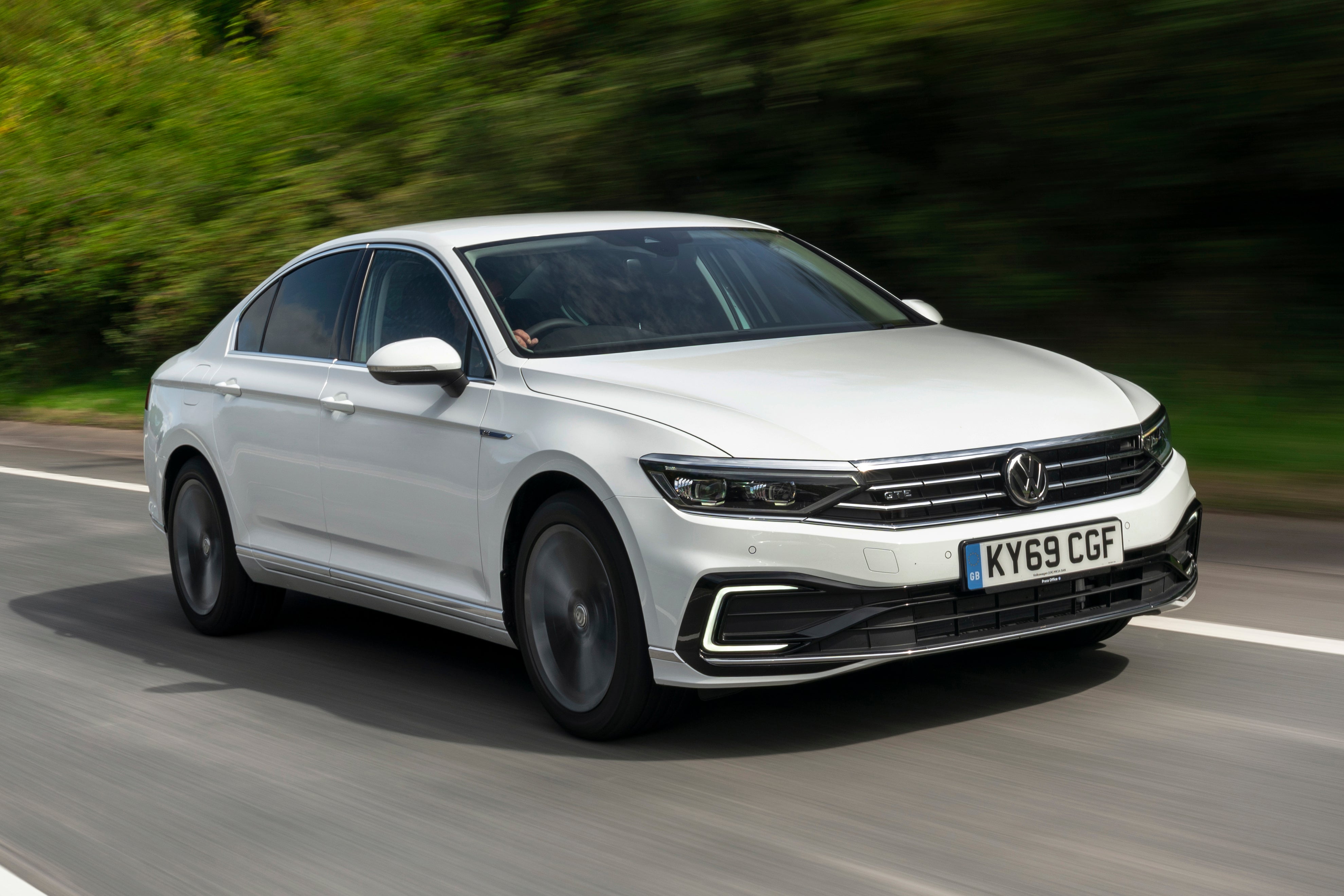 That means the GTE rides and handles commendably, rather than memorably, with the emphasis on comfort and refinement rather than thrills and engagement. That's not to say the GTE isn't agile and stable, it's just able in a way that's not going to see you seeking out favourite roads in it.
That's no bad thing, the surefooted, competent handling of the Passat one of its appealing facets, and it's not really changed here. The GTE's additional weight – around 180kg – does mean you might feel its bulk a bit more, but you'll really have to be trying to notice.
As standard both the GTE and GTE Advance rides on standard, passive suspension, but there's the option to add Dynamic Chassis Control (DCC) which brings you the choice of Normal, Sport, Comfort or Individual settings to the dampers, but we're at a loss why you'd ever want to make the ride more brittle in Sport, or add more roll in the bends in Comfort, instead just leaving it in Normal all the time. You'd be better spending the money it adds on something genuinely useful, like the head-up display.
As standard the GTE rides on 17-inch alloy wheels, with those on the GTE Advance growing to 18-inches as standard, the smarter looks of the bigger wheels coming with a few compromises in relation to road noise and ride comfort. It's marginal, admittedly, but it's more notable in the GTE thanks to its otherwise silent running potential, the 18-inch wheels adding a touch more road noise into the quiet interior, while also feeling a bit more busy on rougher road surfaces. We'd recommend the standard GTE for this reason, as well as its overall price and specification.
MPG and fuel costs
"Due to the vagaries of consumption measuring for plug-in hybrids the official combined consumption figures should be ignored, it unlikely anyone will ever really achieve the 180.8mpg recorded via the WLTP testing procedures."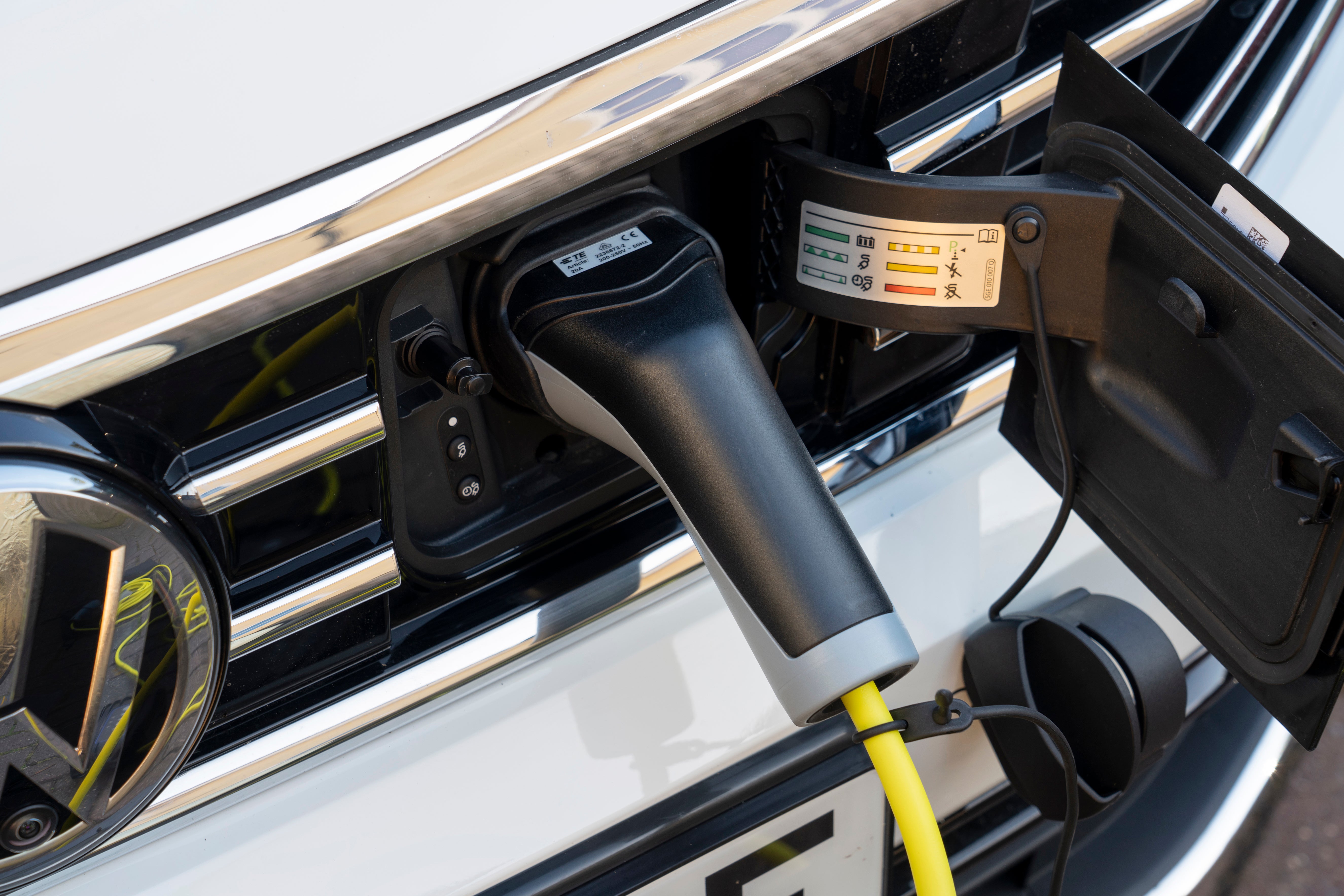 In mixed driving, with not a great deal of effort, you should easily be able to return a real-world consumption in the region of 80mpg, and more if you're careful. If you're not, and run the GTE without charge regularly, then that'll drop significantly, but if you've invested as much as you need to to buy a GTE in the first place, you'll likely be invested in actually driving it properly to maximise its potential.
How much should you be paying for a used Volkswagen Passat GTE?
"We've focussed on the Passat GTE from its 2019 revisions in the review, but this model was introduced in 2015, so there's a decent selection of used stock out there."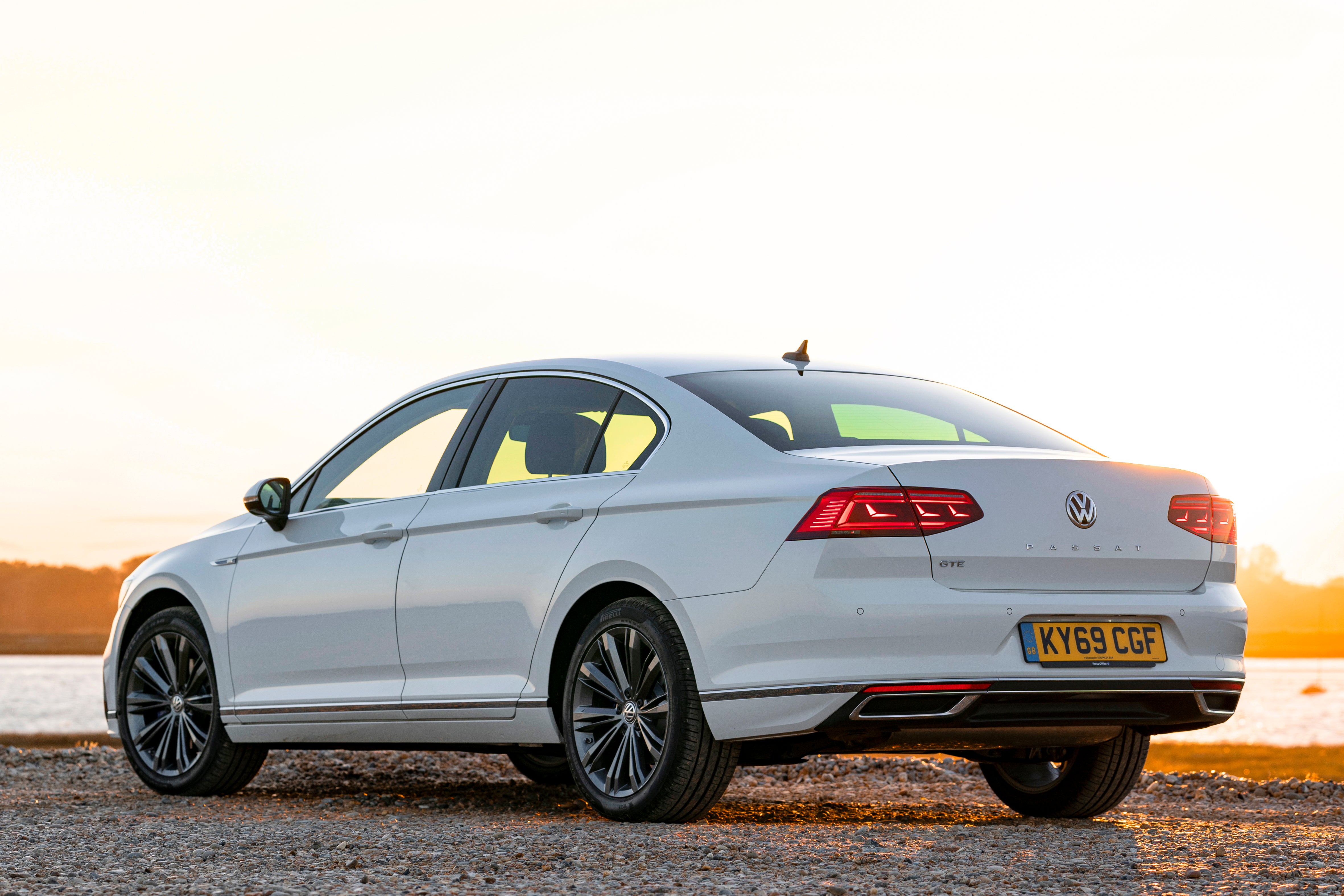 We've focussed on the Passat GTE from its 2019 revisions in the review, but this model was introduced in 2015, so there's a decent selection of used stock out there.
The cheapest GTEs in the classifieds start at about the £15,000 mark, for a high mileage, early examples. Up that budget to £20,000 and the choice is more extensive, with much lower mileage choices, too, while up to £25,000 gives you a huge selection of well looked after, two and three-year old models, many of which are still on Volkswagen dealer forecourts.
Is the Volkswagen Passat GTE right for you?
Like its regular non plug-in relations, it's difficult to make a strong case against the Passat, and the GTE only makes that more so. That electric-only potential means you can do things like the school run with a clear conscience, not dropping tailpipe emissions while dropping off the kids.
The potential EV range really should cover most people's daily needs, and on longer journeys using hybrid mode, it's possible to achieve excellent economy figures – if not quite the 180.8mpg Volkswagen quotes – think around 70-80mpg without trying too hard.
Passats have long appealed to sensible drivers, underlined by its estate version accounting for double the sales of the saloon, and the huge preference for turbodiesel power, but diesel's recent bad press, allied to the huge potential savings you could make running a Passat GTE do make it a very desirable choice indeed. If you're not quite sure a full electric vehicle is right for you yet, then the Passat GTE mixes the best of both worlds, and it does so rather convincingly, too.
What's the best Volkswagen Passat GTE model/engine to choose?
The Passat GTE only comes with a single powertrain (albeit two mated together) its plug-in system using a 1.4-litre turbocharged four-cylinder petrol engine with assistance from an electric motor powered by a lithium-ion battery pack. There is a choice of models though, with the GTE being the standard model, it coming with everything you could possibly need as standard, while the GTE Advance adds kit you might like, things like Volkswagen's most advanced infotainment, larger alloy wheels and three-zone climate control, but, in reality, are unlikely to miss if you don't have them.
That GTE Advance puts the price into the near £40,000 spectrum, and above in the estate, so we'd recommend the GTE model, and with the Passat we'd always default to the estate, not just because of the huge practicality it offers, but because it also looks better as an estate.
What other cars are similar to the Volkswagen Passat GTE?
Plug-in hybrids are becoming increasingly common in car manufacturers' brochures, so there's quite a sizeable pool of rivals out there to compare the Passat GTE with. The most obvious is Skoda's Superb iV in both hatchback and estate, which is a bit larger and offers a slightly better potential EV only distance.
Mercedes-Benz has the C300e plug-in in estate and saloon guises, as is the BMW 3 Series with the 330e model, while plug-in models are rapidly being added to rivals' model ranges as the switch to electric mobility accelerates. If you're ready to jump ship completely, you could buy a Tesla Model 3 for around the same price as a Passat GTE Advance, while other pure EVs are available at less than the Passat GTE's price, though these do come with some traditional EV compromises.
Quality and finish
The Passat GTE not only looks good thanks to its neat interior styling, but it feels good, too. Volkswagen has long built its interiors of materials more befitting of the premium class, meaning it feels very classy indeed inside. There's soft-touch, tactile materials on all the main surfaces, with things like the frameless rear-view mirror only adding to the upmarket, premium feeling to the Passat GTE's cabin. There's the odd harder plastic if you go searching for it, but you'll only find it on lower areas, away from where you'd likely touch it.
Things like lined door bins front and rear add to the quality feel, and all the switchgear operates with a slick and a substantial feel that underlines Volkswagen's position as the near premium manufacturer among its mainstream rivals. Indeed, as a brand Volkswagen can rightfully be mentioned alongside the premium players like BMW, Audi and Mercedes-Benz, largely thanks to the quality and finish of its interiors, and that's demonstrated ably in the Passat GTE here.
Infotainment
Being at the upper end of the Passat price spectrum the GTE buyer really wants for nothing when it comes to the standard infotainment offering.
The Passat GTE isn't offered with the lowest infotainment system offered elsewhere in the Passat line-up, instead the GTE getting the Discover Navigation system with an 8.0-inch colour touch screen with a DAB digital radio, Bluetooth connectivity which allows simultaneous pairing with two mobile devices, USB connection and charging, Dynamic Navigation and Apple CarPlay and Android Auto Connectivity among its comprehensive list of functions. There's voice activation too, while the key main controls within the touch screen are able to be accessed via steering wheel buttons and viewed in the digital panel between the conventional instruments in front of the driver.
The GTE Advance model gains the range-topping Discover Navigation Pro as standard, it a £2,200 option elsewhere in the Passat range. It adds a bigger 9.2-inch touchscreen, 3D mapping, a 64gb SSD hard drive, but the most obvious addition is the replacement of the GTE's standard instruments with a 10.25-inch high resolution TFT screen that offers configurable display modes of five different types.
That allows you to have things like the sat nav replicated in front of you, but for all its obvious tech appeal, the optional head-up display – available on GTE and GTE Advance – is a better solution, and doesn't require quite as much outlay, while that range-topping navigation system does add haptic buttons over more desirable conventional ones in the GTE's system, that make it a bit trickier than it could be to operate on the move.
Space and practicality
The Passat has always been a spacious, practical choice, and in GTE guise that hasn't change. Indeed, Volkswagen should be congratulated for not eating into the cavernous cabin space with the fitment of the battery pack, as so many rivals do.
That means the Passat GTE offers the same luggage capacity as its conventionally-powered relations, so 586/1,152 litres of capacity in the saloon with the seats in position and folded – the saloon's rear seats folding in a 60/40 split – while the GTE Estate offers a 650/1,780 litre capacity in its huge boot. The GTE Passat Estate's rear seats fold in a more useful 40/20/40 split-fold manner, while the larger tailgate obviously allows greater access to its sizeable luggage space.
Oddment storage has been well considered throughout the cabin too. There's door bins in each door, these all offering the ability to hold a water bottle easily, and lined in soft material to prevent rattling or buzzing if people put keys or suchlike in them. There's a useful lidded cubby between the front seats, as well as a pair of cup holders, while a recess in front of the gear selector is perfectly placed for chucking your smartphone or wallet.
A good-sized glovebox, another lidded compartment on the driver's side, map pockets in front seatbacks and a sunglasses case in the roof all mean you've plenty of options for placing, and potentially losing, all your stuff.
Actual passenger space is superb, too, with plenty of space up front for even the tallest of adults, while the rear seats also offer excellent leg and head room for adults, two being easily accommodated, with three fitting in at a push.
A pair of Isofix child seat mounts are fitted on the two outer rear seats, and access to them is aided by a pair of rear doors that open widely. Obviously the estate benefits from an even airier feeling, and measurably greater headroom in the rear than its saloon alternative, and it's easier to get into the rear seats too, thanks to the slightly higher window profile.
Engines and gearboxes
The combination of a 115PS electric motor and a 1.4-litre 156PS turbocharged petrol four-cylinder engine gives a combined power output of 218PS. That electric motor gives the Passat GTE as much as 36 miles of EV driving on battery power alone, if you're sensible.
Though if it's cold, or you're using power-sapping equipment like air conditioning or heating systems at high capacity levels, that potential range will be impacted negatively. It all drives the front wheels through a six-speed automatic transmission, via a choice of driving modes from E mode through to GTE mode. E mode is the default set-off, using electric only power to drive it, which is fine if you're doing a short journey.
Hybrid mixes up that electric motor with the petrol one, juggling the two power sources convincingly to maximise range. It does so by using GPS and navigation data on the road ahead, so, like some rivals, it's worthwhile putting your destination into the sat nav (even if you know the route) to allow the hybrid system to maximise its potential range.
Battery hold, should you need your battery power at your destination, does as it suggests, while a charge mode sees the engine divert power to charge the battery while on the move – with obviously disastrous effects on economy if doing so. GTE sees the drivetrain affect a more sporting bent focusing on performance, with high regenerative braking creating an engine braking effect. That high regeneration is also possible in other modes by knocking the automatic gearstick's shifter into B from drive, allowing you to gain good regeneration on downhill roads.
That might all sound complicated, but in practice it quickly all becomes second nature, indeed, there's fun to be derived from maximising the efficiency of the hybrid system by using all the different modes. The powertrain itself does a very convincing job of juggling the different motors to provide seamless transition between them, the engine cutting in quietly and almost imperceptibly, it coasting and regenerating when possible, without feeling unusual while you're driving it.
Refinement and noise levels
The standard Passat is a refined car, and the GTE only builds on this. In EV only mode it's all but silent running at town speeds, with only the occasional knock from the suspension or rougher surface upsetting the serenity. That's only noticeable because there are no other noises to mask it, that true of all the Passat GTE's plug-in hybrid or pure EV rivals.
It's similarly hushed at motorway speeds, with the engine cutting out whenever possible to maximise range, and even when it is running it's smooth and quiet. Push the GTE harder and inevitably when the petrol engine's revs rise they can be heard, but there's little incentive to do so as the electric motor's instantaneous response does fill in the torque gaps in the petrol engine's spread, making for an easy, quiet, and brisk car.
Safety equipment
The Passat's standard list of safety equipment is extensive, with all coming with ABS brakes with Brake Assist and Electronic Brake Pressure Distribution, a post collision braking system, front and rear passenger curtain airbag with side impact airbag, driver and front passenger airbags, a knee airbag for the driver and rear seat side impact airbags, driver and front passenger optimised head restraints.
There's Electronic Stability Control, traction control and engine drag torque control, while those who tow with the Passat will appreciate the trailer stabilisation function that detects if any trailer you're towing starts to sway. A pre-crash warning and preventative system is also standard, as is tyre pressure loss indicator, Adaptive Cruise Control with Front assist, City Emergency Braking, a Driver Alert System, automatic headlights, Travel Assistant, Lane Assist, parking sensors and Traffic Jam Assist.
In short, the Passat is very well equipped in relation to safety as standard, Volkswagen's available option in relation to safety being the possibility to upgrade the tyre pressure loss indicator to a more comprehensive Tyre Pressure Monitoring System, for just £150. Independently crash tested by Euro NCAP back in 2014, the Passat scored a maximum 5 star overall result, and since its 2019 refresh it's gained additional safety aids.
The Passat is fitted with two Isofix child seat mounts in the rear. For E mode driving the GTE emits a sound to warn pedestrians it's coming, too.
Maximum EV range
In E mode the Passat GTE is able to cover as much as 34 miles using its battery power alone, which is enough for most commutes or daily driving. It's possible to pre-heat, or cool, the interior when it's plugged in to allow you to maximise your EV range when driving, preventing over use of these power-sapping systems when driving. As with all EVs, the range is dependent on things like the ambient temperature, the topography and the speeds you're travelling, but a realistic 25 miles and more is easily achievable in most conditions.
Insurance groups and costs
The GTE saloon falls into group 26E, while the GT Advance ups that to 28E, the estate versions being the same grouping, despite a higher initial cost. Plugging it in will inevitably hit your household electricity bills, but it's possible to set the timer to charge in the evening when your power should be at a cheaper rate. Both come with a three-year, 60,000 mile warranty as standard. Volkswagen offers fixed price servicing, too.
VED car tax
The Passat is a real fleet favourite in standard guise, and the GTE only adds to that appeal. You'll pay just 16% BIK on it (20% tax band), while road tax and other costs are favourable thanks to its EV status. It's worth doing some sums to work out what it'll cost you over a typical three-year ownership cycle, but if you're a business driver then it'll likely make a very convincing case for itself in relation to running costs.
Trim levels and standard equipment
All Passat GTEs come comprehensively specified, with 3Zone electronic air conditioning, leather upholstery, heated front seats, alloy wheels, DAB Apple CarPlay and Android Auto, with safety equipment on all being particularly impressive.
GTE Advance adds larger 18-inch alloy wheels and Discover Navigation Pro infotainment which includes an Active Info Display and 3D mapping.
Learn more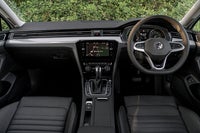 On the inside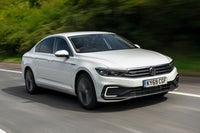 Driving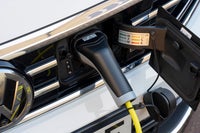 How much does it cost to run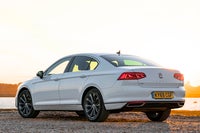 Prices, versions and specification
Reviews of similar cars
Quality checked, all cars less than 8 years old and warranty included
Looking for other Volkswagen cars?
Quality checked, all cars less than 8 years old and warranty included
Keep me updated by email with the latest advice, news and offers from heycar
By submitting, you agree to our
privacy policy
.