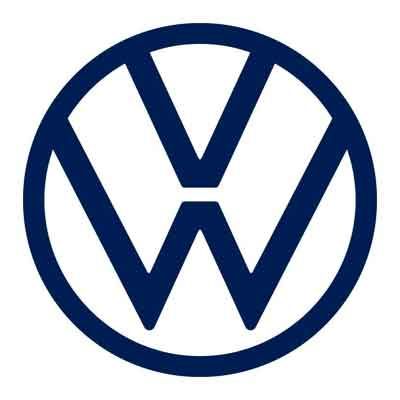 Volkswagen Polo GTI Review

Written by
heycar editorial team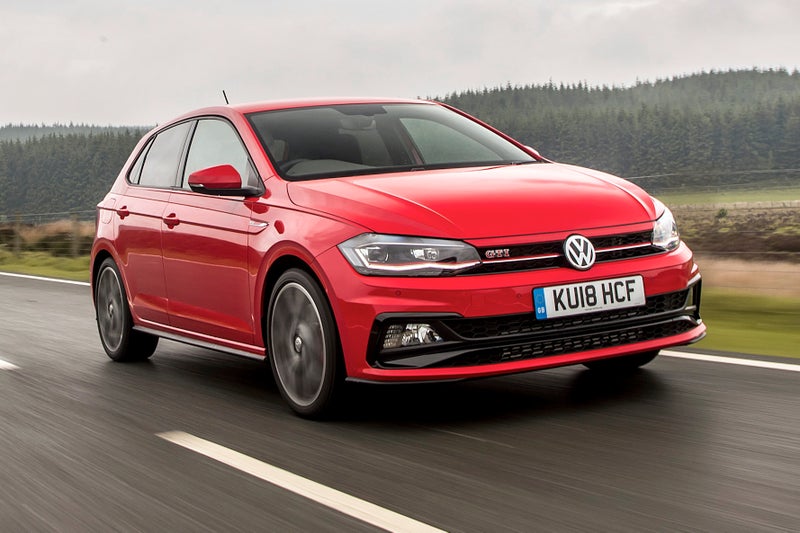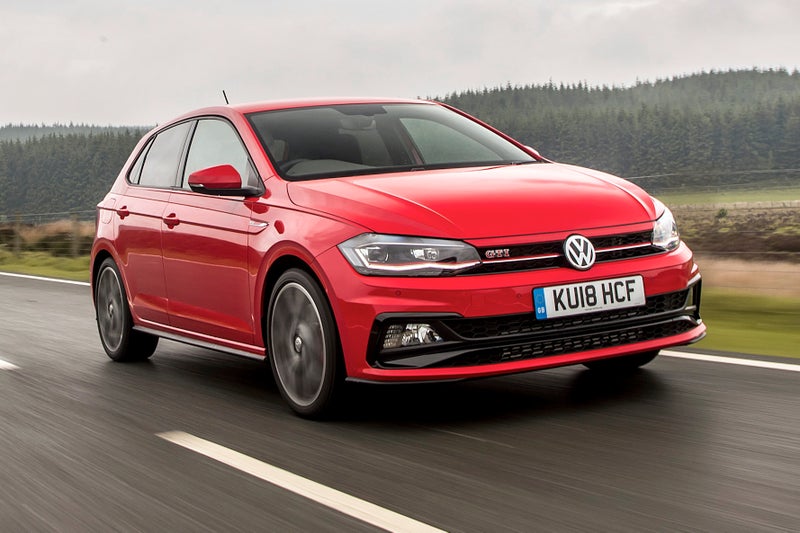 1/10

heycar rating
"Mature but fun hot hatch"
Launched: 2018

Hot hatch

Petrol
Quick overview
Pros
Well-rounded abilities
Punchy Golf GTI engine
Smart styling and high-quality interior
Cons
A Fiesta ST is more exciting
Expensive to buy
When's the Performance version coming Volkswagen?
Overall verdict
On the inside
Driving
Cost to run
Prices and Specs
Overall verdict
"The Volkswagen Polo GTI has long been a bit of a forgotten hot hatch, living in the shadow of both its bigger brother, the Golf GTI, and its incredibly talented arch-rival, the Ford Fiesta ST. This time around, though, Volkswagen has got serious, and decided to make the Polo GTI into a thoroughly able and compelling hot hatch."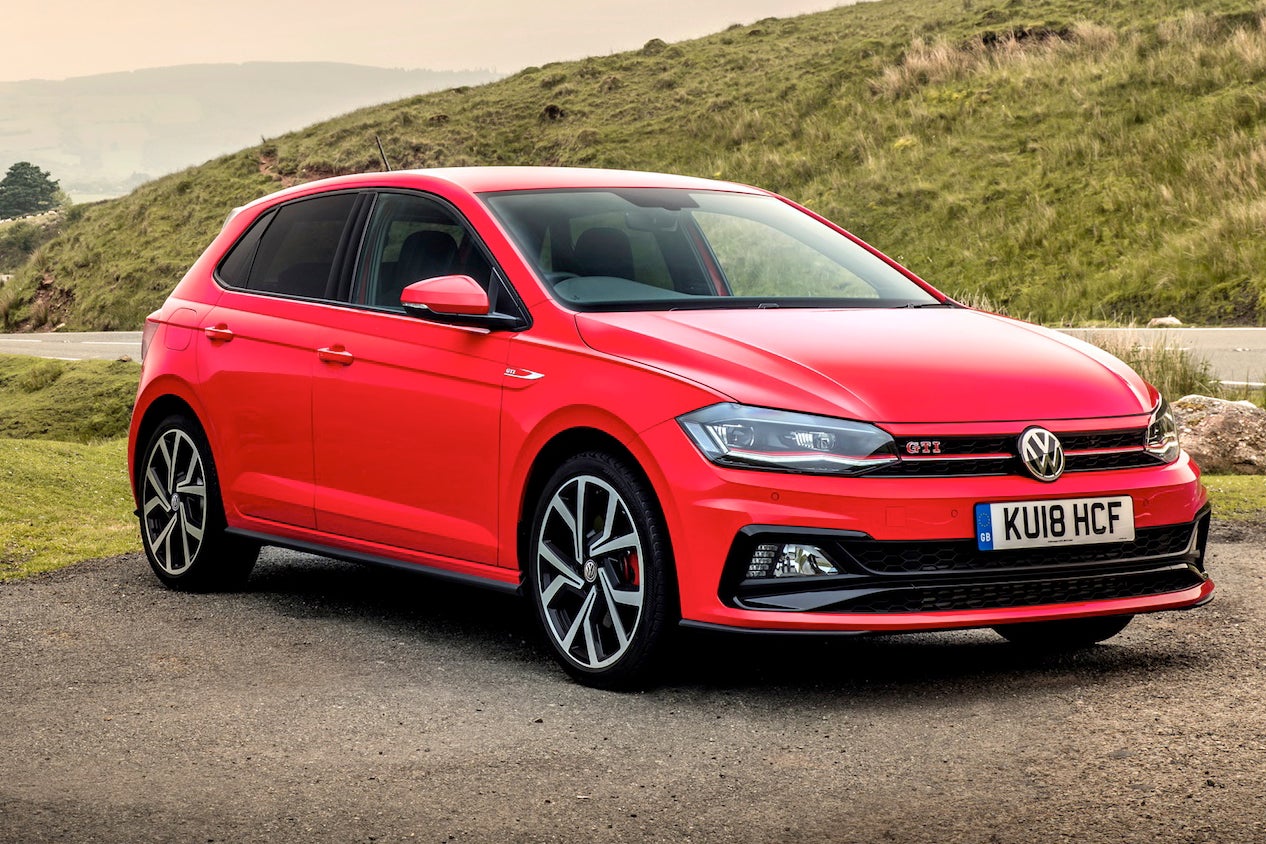 The latest GTI is the most powerful Polo ever – and certainly one of the most potent-looking. All the GTI trademarks are there, from the red pinstripe running through the front grille (and headlights), to the large 17-inch wheels, to the twin exhausts poking out of the rear bumper. GTI logos are abundant both outside and in, and drivers get to enjoy the trad-GTI tartan seat trim.
It gets the very same 2.0-litre turbo as found in contemporary Golf GTI, which gives the Polo GTI an immediate on-paper fillip over the Fiesta ST, which uses a 1.5-litre three-cylinder turbo. They both put out the same power, 200PS, but somehow the Polo's motor sounds that bit more authentically 'GTI'.
As with the standard Volkswagen Polo, the GTI version comes in both three-door and five-door guises. Traditionalists may insist on the three-door, but Volkswagen GTIs have long been about everyday practicality, so the five-door is a useful alternative. Both have big boots and decent interior space.
The Polo GTI feels upmarket inside as well. There's a lovely GTI-style stitched steering wheel and some bold red trim for the dashboard. The seats are supportive and comfortable, and it feels a cut above a regular Polo. Equipment levels are comprehensive as well, reflecting the car's range-topping status.
The car will hit 62mph in just 6.7 seconds, which is rapid, but it's day-to-day abilities are what really impress. This is a swift, tenacious little hot hatch, which makes daily drives more exciting without pummelling or battering occupants with a harsh ride. It is a very fine overall balance.
What it can't do is deliver the same sort of excitement and raw thrills you get in a Ford Fiesta ST. The Polo GTI is a bit more remote and isolated – to the benefit of comfort, but to the detriment of involvement. The engine never quite feels as explosive as you might think – until you look down at the speedo and realise just how quickly you're covering ground, that is.
The latest Volkswagen Polo GTI is the finest iteration yet. It is every inch the authentic GTI, dialling back on the rawness to give a better day-to-day machine that will still excite. It's a close-run thing: the enthusiasts who love this sort of car will still prefer the Fiesta, but we can certainly see the Polo's merits.
Is the Volkswagen Polo GTI right for you?
The Ford Fiesta is constantly up and at 'em. It's like taking an excited puppy for a walk. With the Polo GTI, that dog has grown up a bit. It still thrills, but without quite the same intensity or heel-nibbling ever-readiness.
For some, this will be a matter of preference. What's harder to ignore is that Volkswagen charges rather more for the Polo GTI when new, something that's subsequently reflected in second-hand prices. If you're wavering, the fact you can get a Ford Fiesta ST for less might be the clincher.
Those who are seeing a genuinely usable junior hot hatch will find lots to like here, though. The Polo GTI has a broad array of talents away from simply being exciting on a B-road, and should prove a very satisfying car to live with.
What's the best Volkswagen Polo GTI model/engine to choose?
All Polo GTIs have the same engine, that Golf GTI-derived 2.0-litre petrol. Volkswagen hasn't yet opened up the first key choice, manual or DSG auto: all are fitted with a two-pedal dual-clutch automatic, with the added bonus being faster acceleration than the manual (at the risk of enthusiasts' chagrin).
Then it's a matter of three-door or five-door. The three-door is a more faithful recreation of the original Mk1 Golf GTI, which only ever came in that format. But the five-door is more practical, easier to get in and out of, and looks little different. When you're considering a car as focused on practicality as this, we think a five-door is best. It doesn't necessarily have more space, but it is more usable day-to-day, which is an important factor for a hot hatch.
What other cars are similar to the Volkswagen Polo GTI?
We're sure Volkswagen's development engineers are sick of hearing about the Ford Fiesta ST. And so they should be, given how perfect it is. Renault is yet to launch a performance version of the new Clio: similarly, we're still waiting on a new Peugeot 208 GTI. Surprisingly, there's also no Cupra Ibiza yet with the same engine as this.
An interesting car on the horizon is the Hyundai i20 N, particularly if it handles as well as the larger i30 N. Also due soon is the Toyota Yaris GR Sport, a genuinely rally-bred car with a mildly exotic price tag.
You can never overlook the good old MINI Cooper S, either. Given the prices that Volkswagen charges, it's a compelling contender, with a similarly wonderful 2.0-litre turbo engine.
Comfort and design
"Volkswagens have staid interiors, right? Check out the Polo GTI and see if you still agree. As standard, it comes with a very bold and distinctive Velvet Red dashpad, with a matt finish brightness that extends to the door panels and centre console. Eye-catching? Unavoidably so. If you don't like it, you can choose a 'Deep Iron' alternative for a moodier appearance."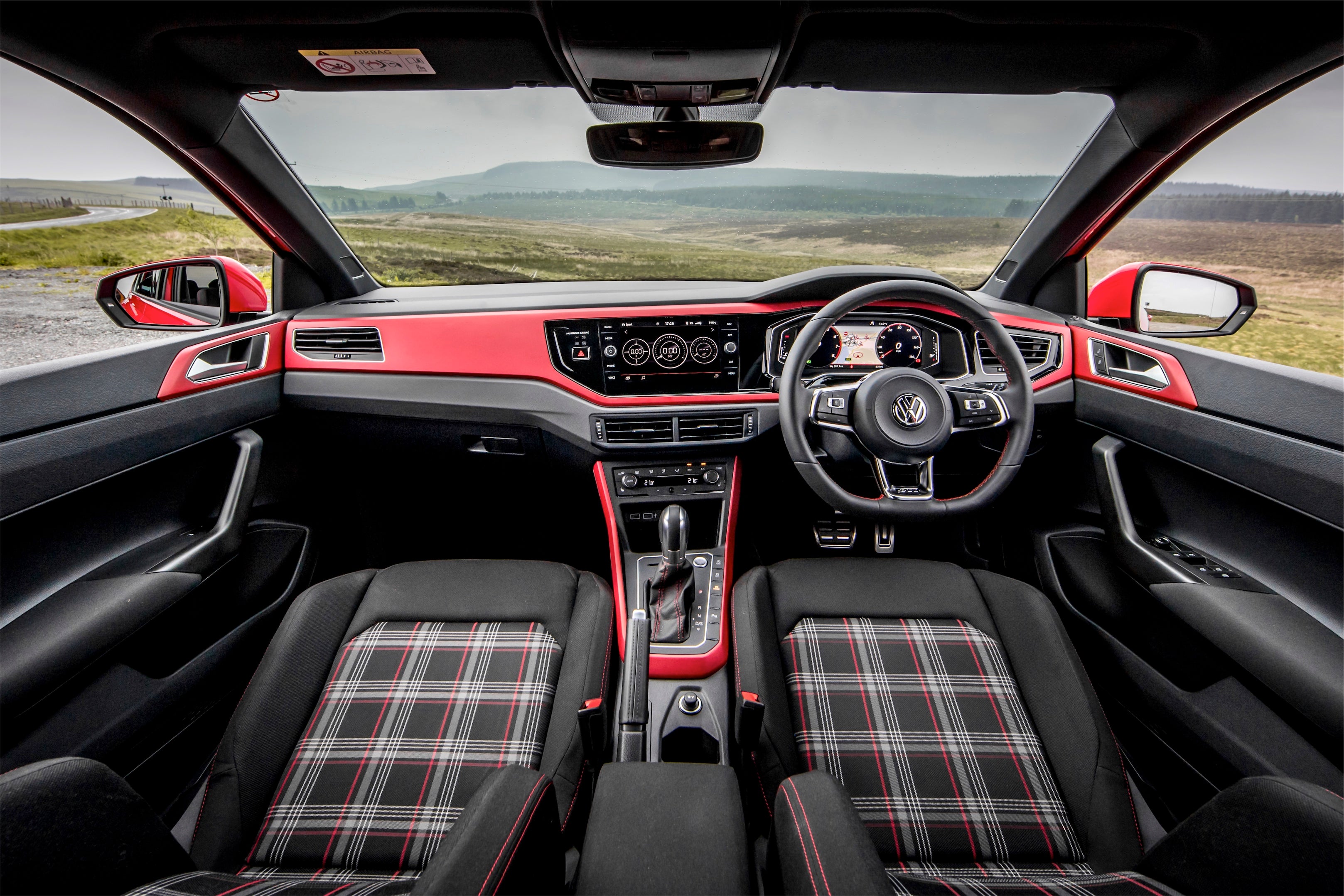 Like any good Volkswagen GTI, the hot Polo features a black rooflining, plus the classic tartan seats (it's officially called 'Jacara' and is so legendary, Volkswagen even sells socks and scarves in its gift shops boasting the same design). There's a red-stitched leather sports steering wheel complete with a GTI logo and, on upper-grade GTI+ trim (a more premium version of the regular GTI), a digital driver display that is fully configurable.
The seats are very rich and comfortable. They're supportive without being over-firm, hugging you in all the right places and giving off plenty of GTI vibes. The driving position is well-judged, too: you'd expect nothing less of a Polo, and the Volkswagen doesn't disappoint.
Climate control is standard, with separate temperature adjustment for the driver and passenger. The Polo GTI has ultra-bright LED interior lighting, nice soft ambient lighting to bathe the dashboard in a nice glow at night, and even luxury car touches such as chrome-plated air vent surrounds and chrome finishers for the electric window buttons and (electric) door mirror adjuster.
Quality and finish
The money-no-object sense of quality you used to get in a Volkswagen may be no more, but the Polo is still a solid-feeling car that's just a bit more premium than some of its rivals. With, that is, a few exceptions. The door panels, for example, are just a bit too hard and scratchy for our liking, and some of the hard plastics on the dashboard itself are more downmarket than they really ought to be.
Fundamentally, though, it has a solid and robust finish. The details within the dashboard are lovely, from the electric window switches to the neat click of the climate control panel and steering wheel buttons. Occupants get out with a tug of a metal-effect door handle, rather than a cheap plastic one. And the soft finish of the red dashboard trim is lovely.
The seats could pass for those in a £30,000 Golf GTI, as could the steering wheel itself. It's a beautiful thing both to hold and look at. And if you go for the GTI+, the active instruments have the same clarity and quality appearance of an upmarket Audi at twice the price.
Infotainment
As standard, the Polo GTI comes with Volkswagen's Composition Media system. This uses an 8-inch colour touchscreen mounted high up on the dashboard, set behind a glassy-look black-panel display to successfully mimic the look of a high-end smartphone. It pairs with them via the USB socket, boasting both Apple CarPlay and Android Auto connectivity as standard.
As an option, owners can pick the goodie-packed Discover Navigation system. This has loads of extras, from branded points of interest on the navigation mapping, to pre-loaded European mapping to make those trips to the Nurburgring a bit easier. A DAB radio, single CD player, USB connection and Bluetooth are all standard, and owners can even control it remotely via the Volkswagen Media Control app. Rather less useful is the 'Think blue trainer', which serves up eco driving tips.
Owners get a three-year subscription to the Volkswagen Car-Net system, which gives online access to information such as traffic, fuel prices, weather and news feeds. The Polo GTI+ has the 10.3-inch Active Info Display in front of the driver, too.
Space and practicality
The Polo GTI has certainly grown up. It's almost as large as the Mk5 Golf GTI from the mid-2000s. It measures 4067mm on the outside and Volkswagen puts this to good use on the inside. There's a nice, spacious-feeling driving position that doesn't immediately smack you as being small-car compact. The seats are very adjustable (including for height and lumbar support) and the steering wheel has a good breadth of four-way movement.
It's a bit of a climb through to get into the rear of the three-door Polo – blame the amply-bolstered front seats for that. But again, rear space isn't bad, with better than average knee room and decent space for feet to slide beneath the front seats. We'd advise going for the five-door version if you regularly carry people in the back, simply because it's that bit more practical. The Polo GTI+ also has dark-tinted rear glass for an upmarket look (and a bit of celebrity-style kudos for those in the rear).
The GTI has a boot that's a little smaller than regular Polos – 305 litres with the seats up, 1079 litres with them folded. But you do get a space-saver spare wheel, which is a convenient extra, and preferable to a tyre repair kit.
All Polo GTIs have Isofix child seat preparation for two outer rear child seats, a trio of three-point rear seatbelts, and three rear head restraints. There are neat practicality touches as well. The front fog lights have a cornering function, lighting up the corner you're turning into, and on GTI+, when you select reverse gear, the passenger side electric door mirror automatically whirrs downwards so you can see the kerb.
Handling and ride quality
"Volkswagen says the Polo GTI is not designed not to be the most extreme small hot hatch out there, but the one offering the best balance of ride and handling. The way it drives bears this out. Certainly, it's sharp, with a chuckable feel and loads of grip. The front suspension has a clever XDS differential that enhances traction and gives it great bite out of corners, enhancing the feeling of tenacity."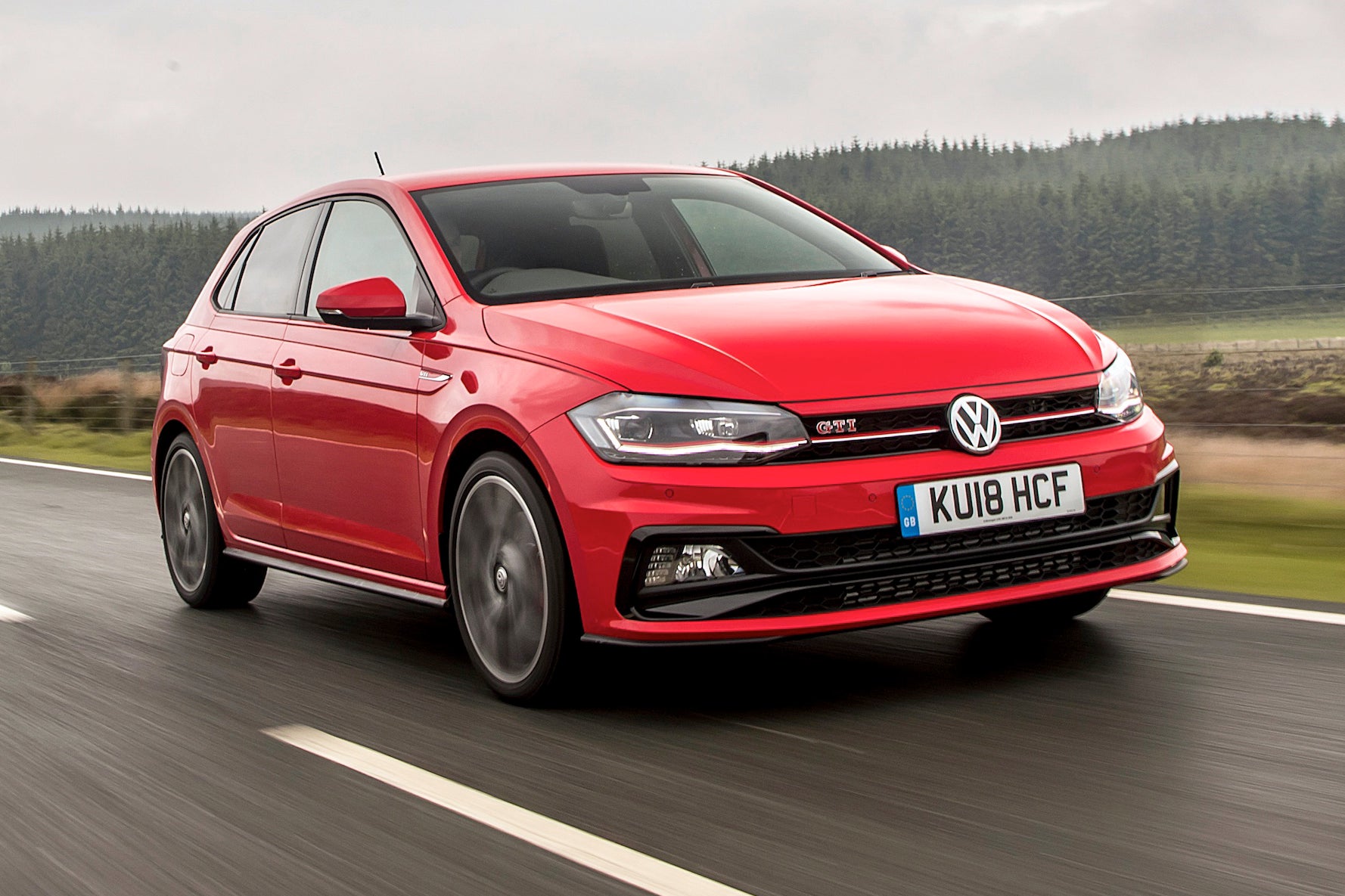 All Polo GTIs now come as standard with Sport Selective adaptive damping. This switchable suspension can be run in Normal mode or a stiffer, more hunkered-down Sport setting. It gives the car a feeling of real sophistication, the sort you normally find in a larger car such as a Golf GTI. And in Sport, it approaches the sort of jiggly vibrancy you feel in a Ford Fiesta ST. The Polo GTI also has 15mm lower suspension than normal models, so rolls a lot less around corners.
Ultimately, it doesn't offer quite the involvement of a Ford Fiesta ST. You don't get the same sort of feedback through the steering wheel, and that last edge of finesse is lacking. But on the other hand, although the ride is firm, it's rather comfier across a broader range of road conditions than the firmly set-up Fiesta.
The Polo feels more grown-up and better able to soothe over long distances, particularly when set in its default Normal mode. This fully justifies Volkswagen's claim that it might not the most thrilling, but it may be the most well-balanced small hot hatch overall.
Engines and gearboxes
The 2.0 TSI four-cylinder engine in the Polo GTI, taken from the Golf GTI and Golf R, is one of the largest motors you'll find in a car this small. It gives the compact Volkswagen a really powerful and long-striding feel, with effortless performance always on tap. It feels muscular in a way a smaller, more highly-strung turbo motor can't match. We love it.
Performance is ample: 200PS gives 0-62mph in 6.7 seconds. This is easily repeatable thanks to the standard six-speed DSG dual-clutch automatic (a manual gearbox isn't unavailable, for now). The engine is incredibly smooth and free-revving, showing a real relish near the red-line. The sound is rotary-smooth, and there are some nice pops and crackles from the exhaust in Sport mode. However. some might wish for a bit more vibrancy still – you get it in a Fiesta ST, after all.
Gear changes are swift, in that familiar DSG auto way, although they could be snappier still on the downshifts (particularly as it has standard paddle shifters on that sporty steering wheel). Volkswagen would argue this wouldn't suit the slightly more relaxed demeanour of the Polo GTI, but we would like it to be just a touch sharper. As for the brakes, they're excellent, with the big front and rear discs giving strong retardation (again, though, the pedal itself could be just a bit meatier).
Refinement and noise levels
Refinement, by hot hatch standards, is outstanding. The engine is a gem, and settles down into the background at speed with just a mild (and welcome) hum. It never, ever becomes harsh or thrashy when worked hard, with the noise both it and the exhausts make proving very pleasant. We've mentioned a little bit more attitude might be nice, but again, Volkswagen would tell us it's not that sort of car.
Tyre noise can be a little intrusive at speed – blame the wide rubber – but wind noise is kept at bay successfully. The suspension's sophistication also isolates harshness and crashy bump-thump from the road surface – it feels like a more premium, grown-up car in this regard.
A branded Beats Audio sound system is optional, with a 300-watt, eight-channel amplifier, subwoofer in the boot and a digital sound processor. As it costs less than £500, and really makes best use of the Polo's fine refinement, we reckon it's an option worth choosing.
Safety equipment
In 2017, the regular Polo scored a top-ranking five-star Euro NCAP crash safety score. It was rated a particularly impressive 96% for adult occupant protection, plus 85% for child protection. Pedestrian protection scored 76%, although active safety assist was a bit more average on 59%.
Six airbags are standard, all five seats have seatbelt reminders and there is an airbag cut-off switch for the front passenger seat (although Isofix is only on the rear seats). As an option, the PreSafe occupant protection system is available. This pretensions the front seatbelts, closes the electric windows and primes the brakes if it detects a critical driving situation. For just £140, it's a box well worth ticking.
The Polo GTI+ has an Adaptive Cruise Control system that includes Front Assist, radar distance-monitoring cruise control, a speed limiter and a city emergency braking system that auto-stops if it detects pedestrians or other cars in the way.
MPG and fuel costs
"Because of the fact it has a large 2.0-litre engine up front, fuel economy is pretty so-so. The Polo GTI is not as fuel-efficient as a Ford Fiesta ST – that has a 1.5-litre three-cylinder engine with cylinder deactivation tech – but from 38.7mpg to 39.8mpg is a decent return for such a muscular motor. "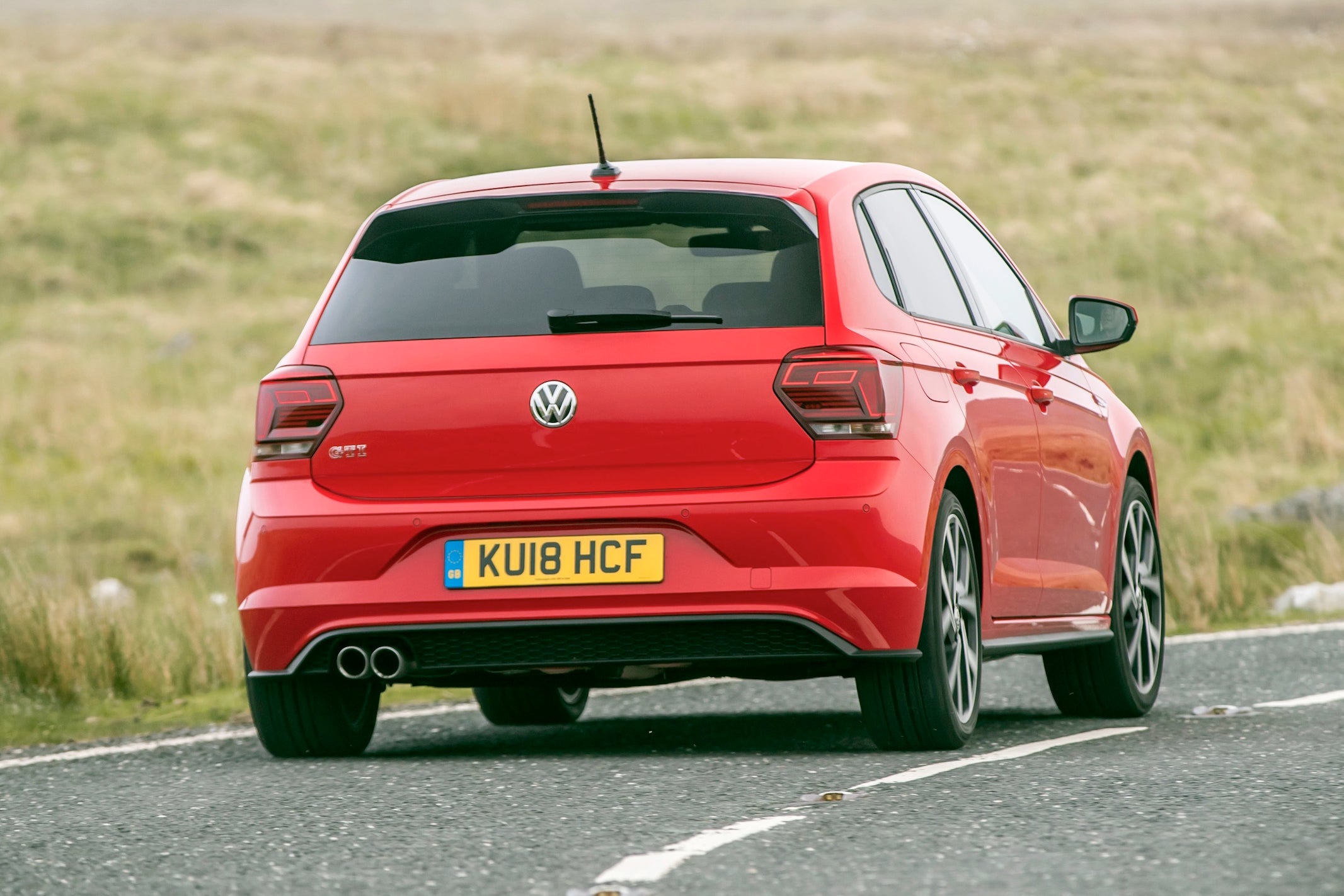 This compares well with, say, 43.5mpg to 48.7mpg from a Polo 1.0 TSI DSG with almost half the power.
Insurance groups and costs
Insurance groups represent a big hike over a regular Polo. The most basic Polo S actually comes in at group one, with a 1.0 TSI SE starting from group eight. The GTI? Straight in at group 26, which is more than double the next-highest Polo.
And the GTI+ is even pricier, with its extra features and more eye-catching styling pushing it into group 28. Don't expect to pay anything like the low costs of a regular Polo for the GTI.
VED car tax
The Polo GTI emits a rather high 159g/km of CO2 in standard form, and 160g/km as the GTI+ (due to the weight of its extra equipment). This means first-year VED car tax is expensive: a whopping £540. Given how cars of this size used to be zero-rated, that's a real surprise. At least it won't be liable for the 'expensive car' premium in subsequent years, so will cost a flat-rate £150.
How much should you be paying for a used Polo GTI?
"Polo GTI prices start from around £17,000 for 2018 models. Because it's still so new, most models will still be part of a manufacturer-approved used car scheme. Most are also five-doors, with an even split between GTI and GTI+ versions. "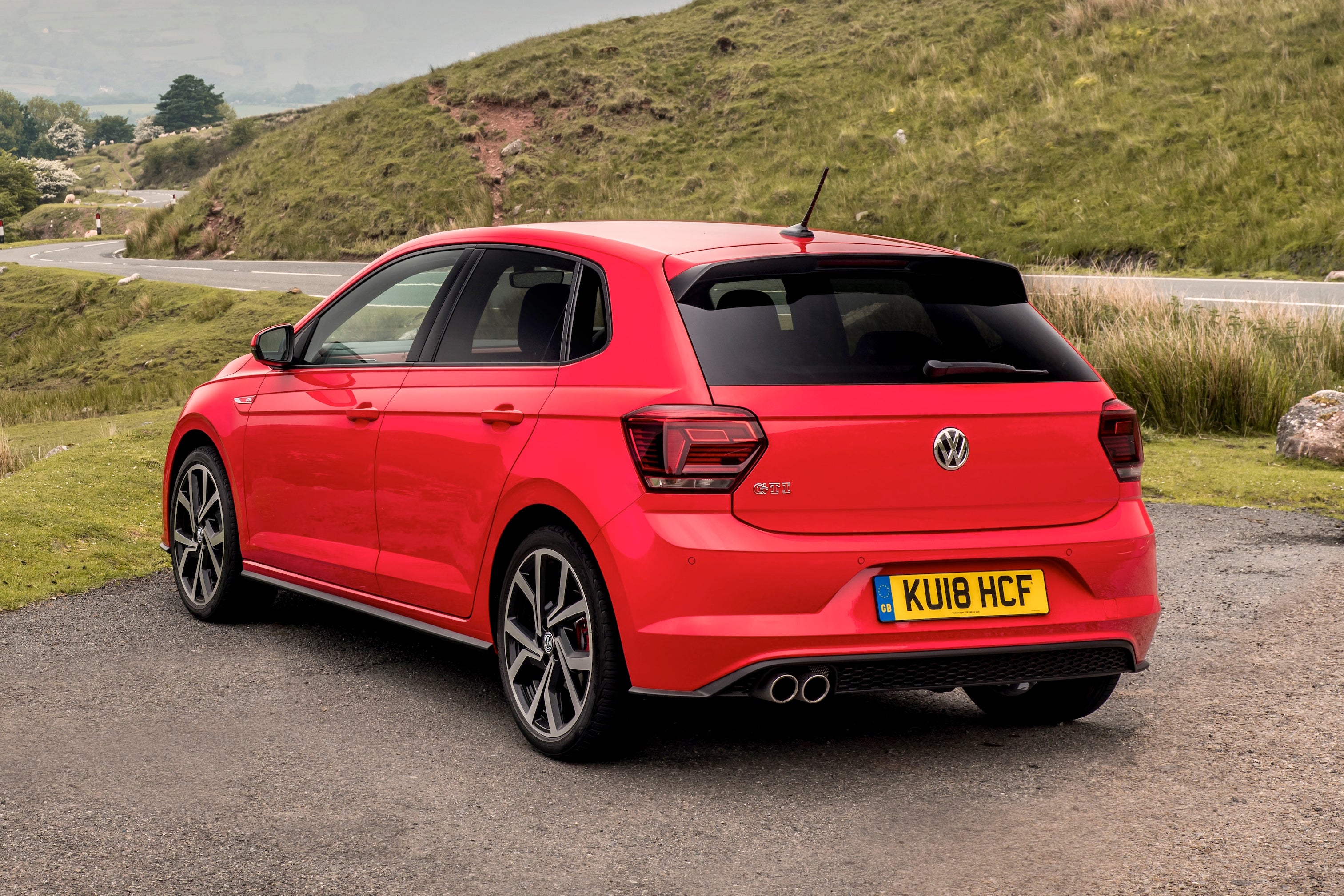 Fancy a delivery-miles bargain? If you're not fussy about colour, you can pick up an ex-demonstrator model with less than 1000 miles on the clock from around £21,000. This is a useful saving of a few thousand pounds on the list price.

Trim levels and standard equipment
The Polo GTI serves up a premium level of standard equipment to reflect its range-topping status. Dual-zone climate control, front fog lights, front and rear parking sensors, 17-inch alloy wheels with 215/45 tyres and the Sports Select adaptive suspension are all standard. There's even a driving profile switch, allowing owners to switch between Eco, Normal, Sport or configurable Individual modes.
The GTI+ adds even more features. It gets LED headlights, tinted rear glass, rain-sensing wipers, automatic headlights, keyless entry and start, adaptive cruise control and the Active Info Display (digital dials) screen.
Keep me updated by email with the latest advice, news and offers from heycar
By submitting, you agree to our
privacy policy
.