Volkswagen Scirocco Review

Written by
heycar editorial team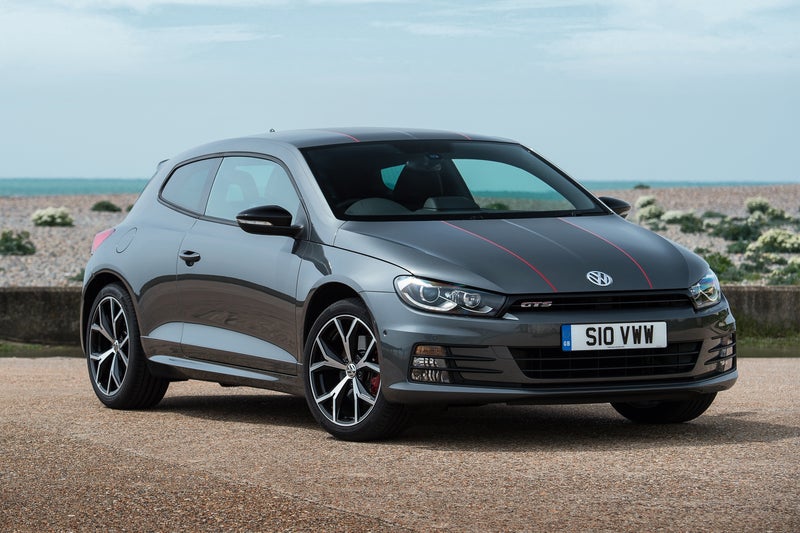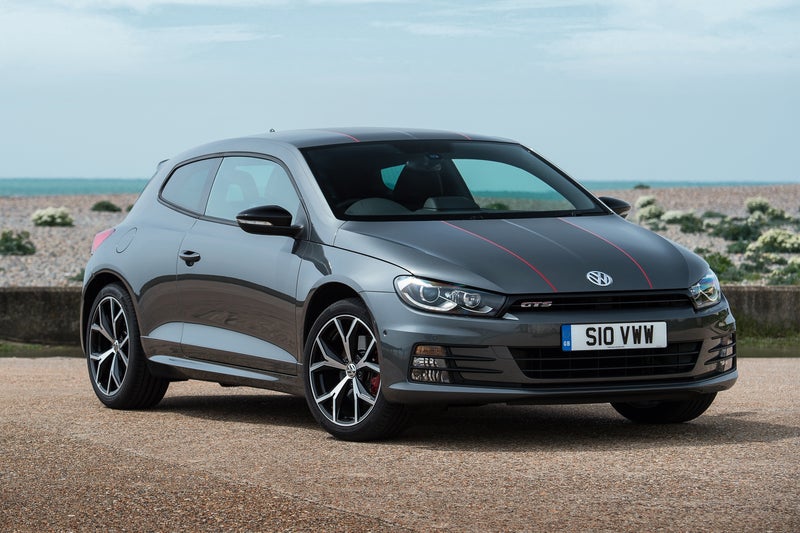 1/10
heycar rating
"Stylish, classy Golf-based Coupe"
Launched: 2008

Coupe

Petrol, Diesel
Quick overview
Pros
Looks great inside and out
Enjoyable and comfortable to drive
More practical than you might think
Cons
Limited safety kit by modern standards
Not particularly cheap to run
Rear seats tricky to get in to
Overall verdict
On the inside
Driving
Cost to run
Prices and Specs
Common questions
Overall verdict
"None of us are getting any younger, but despite our ever-advancing years, we all like to think we've still got something to offer the world. Besides, it's not nice to think we'll be headed straight for the knacker's yard the very instant a wrinkle or a grey hair appears."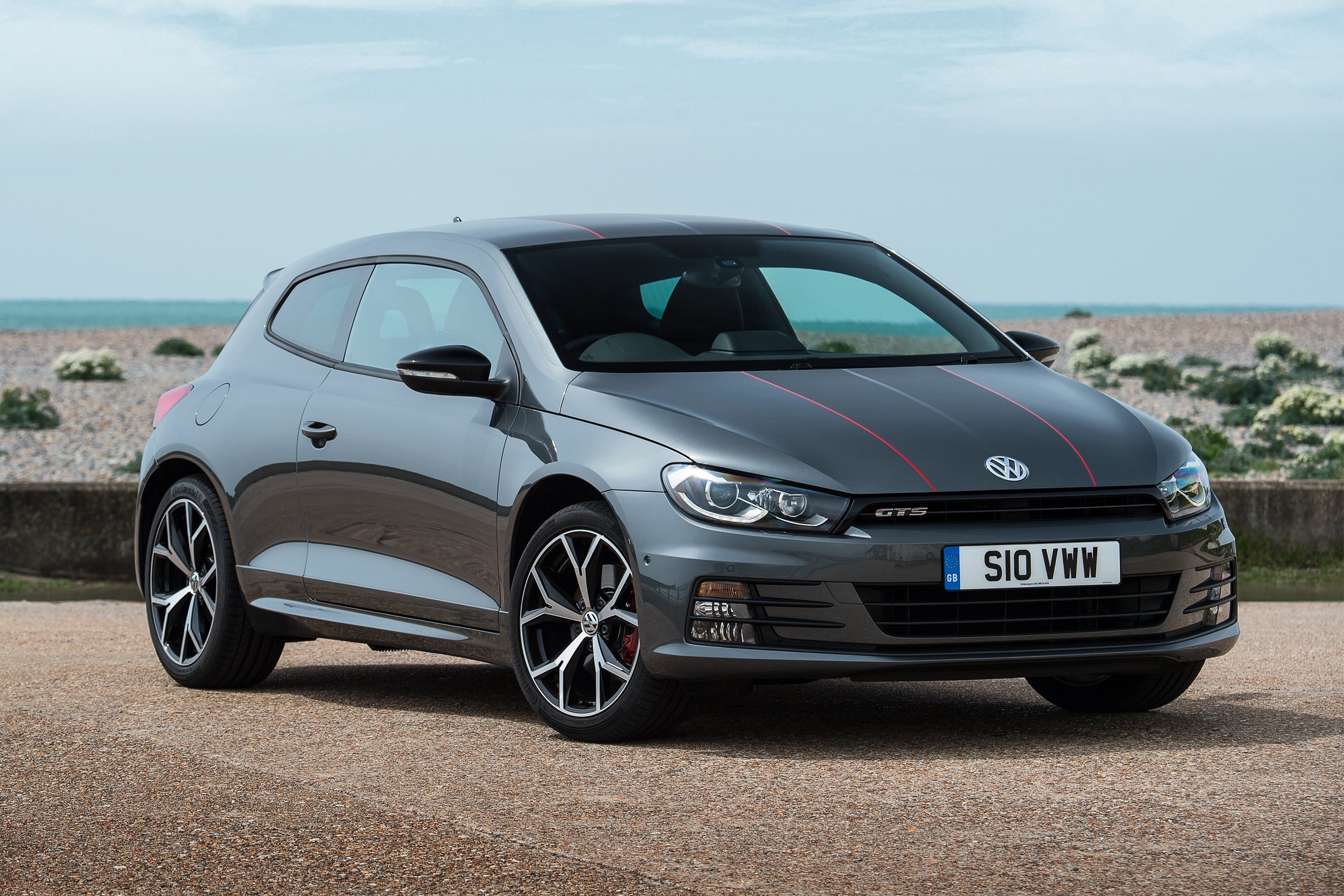 But while age comes to us all (if we're lucky, that is), some of us wear age better than others. Just look at the Volkswagen Scirocco. Having been released in 2008, this car is a proper old-timer in car terms. And yet, this Golf-based coupe has grown old incredibly gracefully.
Even today, it still looks the part, with its slinky lines and its swish details, and although the slightly dated cabin design is a small indicator of the car's age, the interior is still hugely impressive in terms of its quality and solidity. It may be old, but it's still very desirable. Think of a grey-haired George Clooney in one of those coffee adverts, and you're about there.
It's still pretty light on its feet for an old boy, too. The suspension provides a good blend of comfort and control, meaning the car can keep up with most young whippersnappers in the bends, but not at the expense of a ride that's bone-shaking enough to dislodge a hip. The engines haven't lost it, either, with plenty of performance from most of them, along with really impressive refinement.
The Scirocco is still reasonably useful from a practicality perspective, too. It only has four seats, but the ones in the back have a surprisingly generous amount of space, and the boot is a very useful size. Sure, it's not as roomy or as versatile as a conventional hatchback, but if you were that worried, you'd just buy a Golf instead.
Granted, there are one or two areas in which the Scirocco can't conceal its age. The steering is a little slow by modern standards, fuel economy is no great shakes and some of the cleverer safety kit that's now widely available on far more affordable models - things like automatic emergency braking and lane departure warning - is not offered at all.
A rather dated infotainment with no Apple Carplay or Android Auto stops the Scirocco from being totally 'down with the kids', too. Otherwise, though, there's no doubt that the Scirocco has still got it, and if you're after glamour and fun at a reasonable price, there's a lot to like.
Is the Volkswagen Scirocco right for you?
For some people, the form of things is more important than the function, and it's for those people that the Volkswagen Scirocco was designed. Yes, it's not as practical or as versatile as the Golf Hatchback on which it's based, but it's a sight more glamorous, it's even more desirable, yet it still has four seats capable of seating adults, and a big boot.
Like the Golf, it's also really impressive on build quality, and it's also fun-yet-comfortable on the road, albeit with a slightly sportier edge. Yes, there are various premium coupe rivals that deliver a similar blend of fun, style and desirability, but few combine these factors with practicality and civility as well as the Scirocco does. A very solid choice for buyers who want a glamorous all-rounder.
What's the best Volkswagen Scirocco model/engine to choose?
The entry-level 1.4 petrol engine is flexible enough, but we reckon most buyers will want to upgrade to the more powerful 160PS version of the same engine because it gives considerably stronger performance but keeps costs reasonable. That said, we wouldn't blame you for upgrading to the mid-range 2.0-litre petrol, which had 200PS, 210PS or 220PS depending on when it was built. This has some proper fizz and gives genuine hot hatch performance.
Trim-wise, the entry-level trim provided you with most of what you want, but the upgrade to GT trim was worth it just for the all-round parking sensors, two-zone climate control and swankier upholstery. Particularly style-conscious buyers, meanwhile, might well want the R-Line for its racier looks, not to mention its powered leather seats.
What other cars are similar to the Volkswagen Scirocco?
As a premium-badged coupe based on the all-conquering Volkswagen Golf, the Scirocco had a variety of rivals ranging from genuine bespoke coupes to jumped-up three-door hatchbacks. Sitting in the former category would be cars such as the Audi TT and Alfa Romeo while sitting in the latter would be rivals such as the Vauxhall Astra GTC and BMW 1 Series Coupe (this last one looks more like a saloon than a hatchback, but you get the picture). You could also put the Hyundai Veloster and Peugeot RCZ in there.
Comfort and design
"The Scirocco's sporty seats provide plenty of support, along with lots of side bolstering to hold you snugly in place as you go around corners. There's also bags of adjustment for both the seat and steering wheel, allowing drivers of all shapes and sizes to get comfy, and if you go for an R-Line model, your leather trimmed seat moves electrically, making life even easier."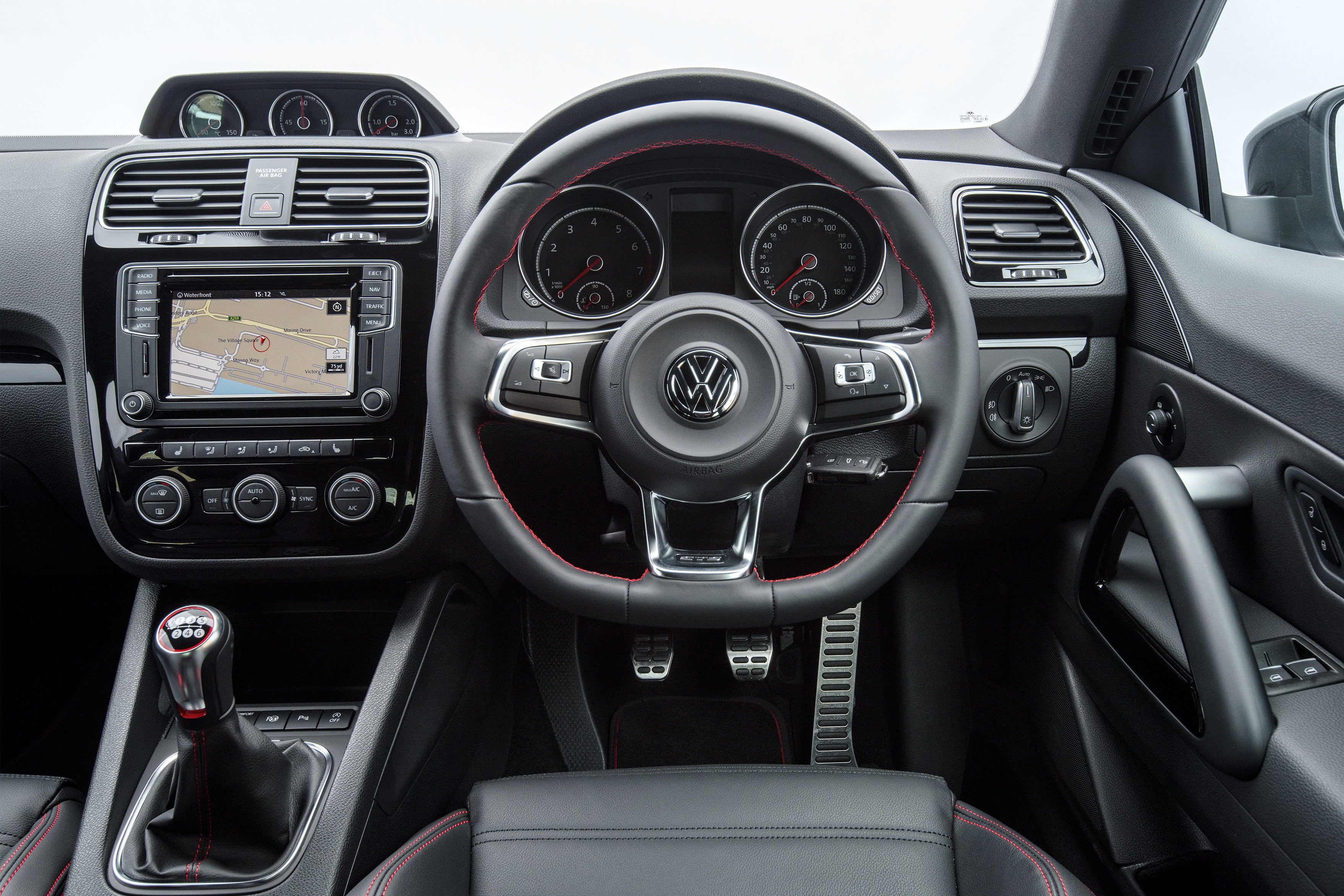 The dashboard layout, meanwhile, couldn't be simpler. There aren't many switches or buttons - just those for the air-con plus a few more - but everything is placed exactly where you'd expect to find it, and well marked so you know at a glance what everything does.
You'll have no complaints about front visibility, and although the pinched styling of the rear end, means smaller windows and thicker rear pillars that in a conventional hatchback, your over-the-shoulder view is still a sight clearer than in most rival coupes. That said, you do have to upgrade to GT trim if you want parking sensors for a bit of extra help when manoeuvring.
Quality and finish
Being based on the Golf of the time, you wouldn't expect the Scirocco to struggle in providing a classy environment for its occupants, and so it proves.
The materials used are every bit as high-grade as those in the Scirocco's hatchback sibling, so there are plenty of soft-touch surfaces, along with metallic trims on the dashboard, door pulls and air vents to add an extra touch of class. One or two tougher surfaces are detectable lower down if you really hunt for them, but they're tucked away out of sight if you don't. What's more, there's real solidity about the way everything is assembled, which not only contributes to the sophisticated atmosphere, but it also gives the car a built-to-last feel.
All versions get a chunky, leather-wrapped steering wheel, while the various trim grades get differing upholstery, but they all feel posh.
Infotainment
To begin with, the entry-level Scirocco came with a stereo that used a 5.0-inch touchscreen interface and also came with Bluetooth, a CD changer (remember those?) and an FM/AM radio. The GT version and above got an upgraded system with a 6.5-inch display and sat-nav, and later on in 2012, this higher-spec system was made standard across the board. It was also updated in 2014 to incorporate DAB radio, Volkswagen never made it as far as applying Apple Carplay or Android Auto.
The system may be a little dated by modern standards, but for the time, it was really good. The shortcut buttons and logical controls made it relatively easy to use, while the software was fairly slick and the graphics were reasonably sharp.
Space and practicality
If you were that concerned about practicality, you'd buy a Golf instead, but even so, the Scirocco does better here than you might imagine.
The front seats have loads of space - as is almost always the case with modern cars - and while the two rear chairs are a wee bit snug on headroom, there's a surprisingly generous amount of rear legroom. Six-foot passengers might have to scooch down in their seat a bit to fit, but fit they will, and in reasonable comfort. Getting in and out will take some contortionism, though, due to the slender space between the door frame and driver's seat that you have to clamber through, and if you do manage to wedge child seats into the back, this will also make loading small children rather difficult.
The boot is bigger than you might think, though, so weekend trips away aren't out of the question. There's a large lip that you'll have to muscle heavy items over before dropping them in the other side, but that's the case on all cars like this. The rear seats are split 50-50 and fold down to let you increase your cargo-carrying capacity, but the backrests don't lie flat.
Handling and ride quality
"The Scirocco certainly looks sportier than the Golf with which it shares most of its mechanics, and the driving experience is a wee bit sportier, too. It has a lower centre of gravity than its stablemate, not to mention a wider track, and this helps it feel even more stable when you're changing direction. There's bags of grip and tight body control, while the steering is reassuringly weighty, if a little bit slow by modern standards. The handling always stays balanced and neutral, making the car thoroughly predictable in its responses, not to mention quite a lot of fun."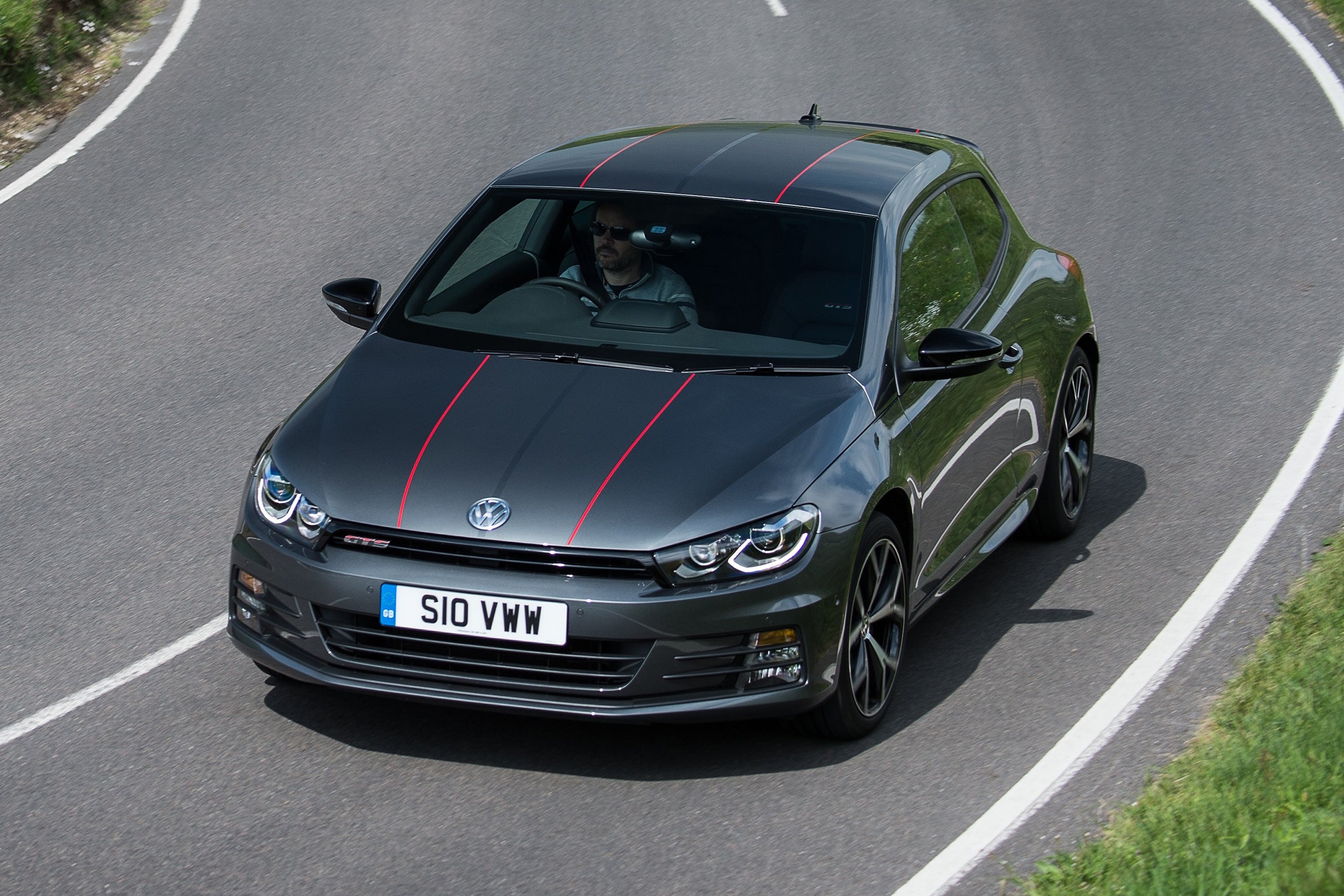 The ride is a touch on the firm side, as you'd expect in a car like this, but it never ventures into the realms of being uncomfortable, whatever your speed and whatever the surface you're on.
Adaptive Chassis Control was optional on most models, and this was an adaptive suspension that allowed you to make the suspension stiffer or softer depending on how playful you were feeling. You can notice the subtle differences between the various modes if you really concentrate, but the system doesn't really make a great deal of difference to how comfortable or enjoyable your Scirocco is, so it's certainly not a must-have option.
Engines and gearboxes
The turbocharged engines on offer in the Scirocco changed quite a bit throughout the car's lifetime, with regular tweaks to power outputs and efficiency figures.
The entry-level 1.4 petrol, for instance, started life with 122PS, and was later hiked to 125PS. Either way, it was nice and flexible, making it easy to drive, but it wasn't particularly fast, so it suits those who want the Scirocco for its looks and not its speed. Another 1.4 with 160PS was also offered and this felt a good bit perkier, so we reckon this is the one that'll suit most drivers. We never tried the 180PS version of the 2.0-litre petrol engine, but it was also available with outputs of between 200PS and 220PS depending on the age of the car, and these were absolutely fabulous.
They gave the Scirocco proper hot-hatch pace (not surprising when these were the same engines found in the Golf GTI) and not only were they strong, smooth and effortlessly flexible, they were also keen to rev and they sounded great. The 2.0-litre petrol engine in the R, meanwhile, had either 265PS or 280PS depending on when it was built, but we never got to try this version.
The diesels were also pretty brisk. The entry-level one had between 140PS and 150PS depending on build date, and the higher-powered option developed between 170PS and 184PS. However, their inherent reluctance to rev meant they didn't feel as overtly sporty as the petrol, so these are best if you're after a relaxed cruiser rather than a hot-hatch beater.
Most versions were offered with a choice of either a six-speed manual gearbox or Volkswagen's twin-clutch DSG automatic. Both are ace, frankly, delivering satisfyingly slick shifts.
Refinement and noise levels
All of the Scirocco's petrol engines serve up their performance in a really smooth and cultured way. Even the small ones don't sound too harsh when you rev them hard, and you won't be subjected to too much in the way of vibration, either.
The 2.0-litre ones, meanwhile, are even smoother, and sound satisfying throaty when you extend them. The diesels are a wee bit noisier than the petrol, with a bit more clatter at idle and with a few revs on the dial, but they're far from raucous and are still impressively quiet and smooth compared with those in rivals.
The Scirocco's slippery shape helps contain wind noise on the motorway very effectively, and although the wide tyres do kick up a bit of road noise, it's nothing that'll have you hollering to be heard. The suspension doesn't make too much noise as it goes about its work, either.
Safety equipment
The Scirocco comes with six airbags to help keep you from harm in a smash, and electronic stability control to help keep you from having one in the first place. However, it doesn't get much cleverer than that.
The latest systems that are now widespread through the car market - things like automatic emergency braking and lane departure warning - aren't offered. However, before we judge the Scirocco too harshly, we must remember that this is quite an old car, and by the standards of the day, it did a more-than-reasonable job. It was tested by Euro NCAP in 2009, not long after its release, and it achieved the full five-star rating.
MPG and fuel costs
"Volkswagen's regular meddling with the engine range meant that precise fuel economy figures changed over time, especially when Bluemotion Technology (engine stop-start and battery regeneration) was introduced to a variety of the engines available. Broadly speaking, the official figures suggest that buyers of the 1.4s can expect around 45mpg, and around the same from the 180PS version of the 2.0-litre."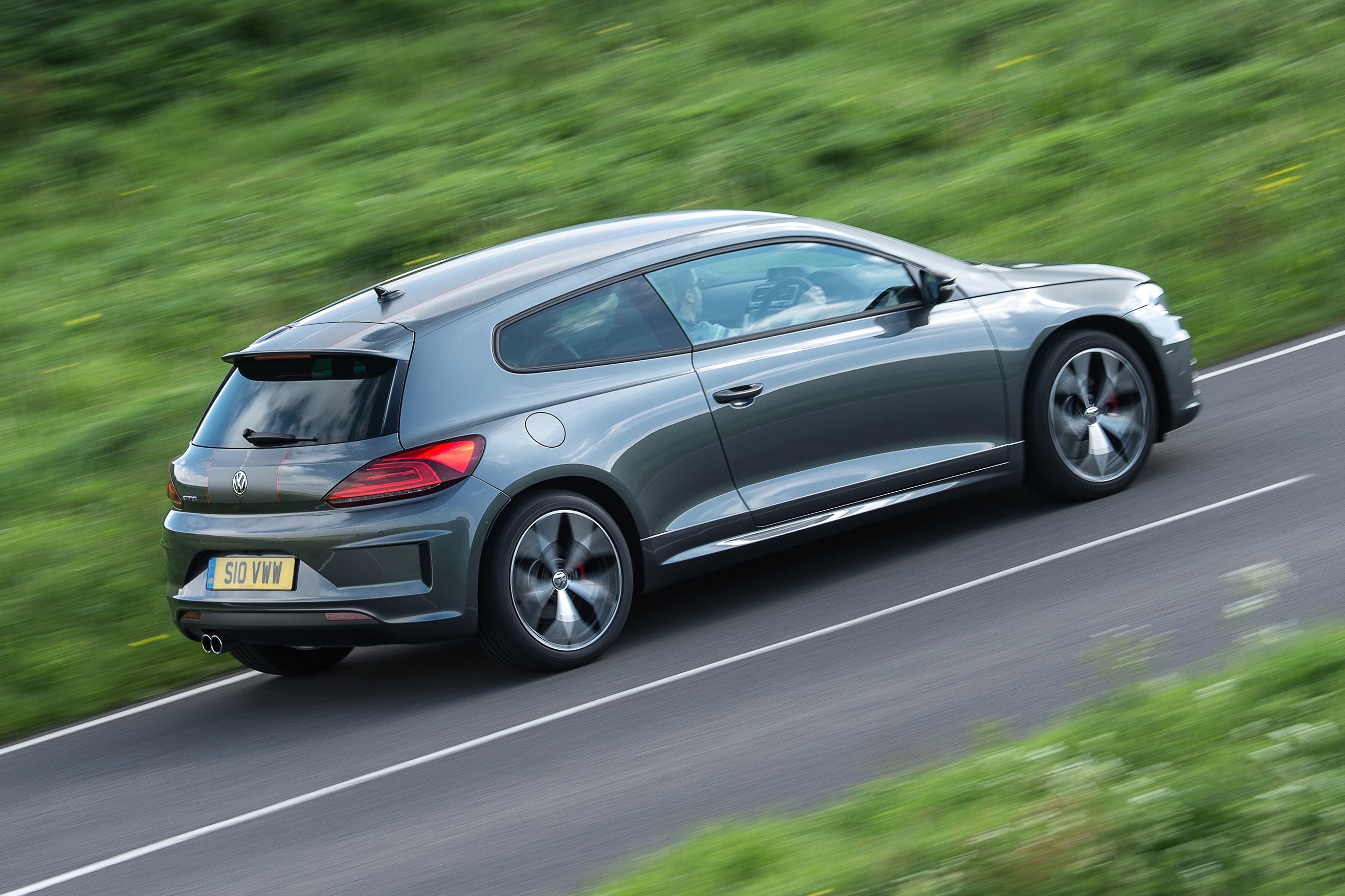 The more powerful version of the regular 2.0-litre is a little thirstier at around 38mpg, while the R is thirstier still with 34mpg. The weaker of the diesels is the pick of the bunch on this score with a figure of 62mpg, while the more powerful one gets 55mpg. Remember, though, that these are old-school NEDC figures that are laboratory tested, and will be extremely difficult to replicate in the real-world.
Insurance groups and costs
The Scirocco's insurance groupings begin at 18 for the most basic version, and rise to 36 for the most-high-grade of the regular version. Considering that insurance groupings run from 1 to 50, 1 being the cheapest and 50 being the most expensive, premiums won't be cheap, but they won't be intolerable, either. Just make sure you've got a decent no-claims bonus before buying one of the pokier ones. Speaking of which, the R sites between groups 34 and 39, depending on spec.
VED car tax
On April 1st 2017, the VED tax rules changed to apply a flat annual rate of £150 to all petrol and diesel cars costing below £40,000, so if you find one of the handful of cars that was registered after that date (it was discontinued a few months later), that's precisely what you'll pay.
There's quite a bit of variation in tax costs for cars registered before that, as these are taxed according to their CO2 emissions. Go for the weaker diesel and you could pay anywhere between £20 and £125. The more powerful diesel sits at £165, as does the less powerful of the two 1.4 petrol.
The more powerful of the pair commands VED of £205, which strangely, is more than you'll pay on the 2.0-litre offerings, which will be anywhere between £150 and £240. When buying one, a quick online search of the car's registration should show you what the situation is for that particular example.
How much should you be paying for a used Volkswagen Scirocco?
"As usual, prices for brand new Sciroccos varied a bit during its lifespan, but towards the latter stages, the entry-level car (the 125PS 1.4 in base trim) cost a little over £20,000, while the most expensive of the regular versions stopped just shy of £30,000. "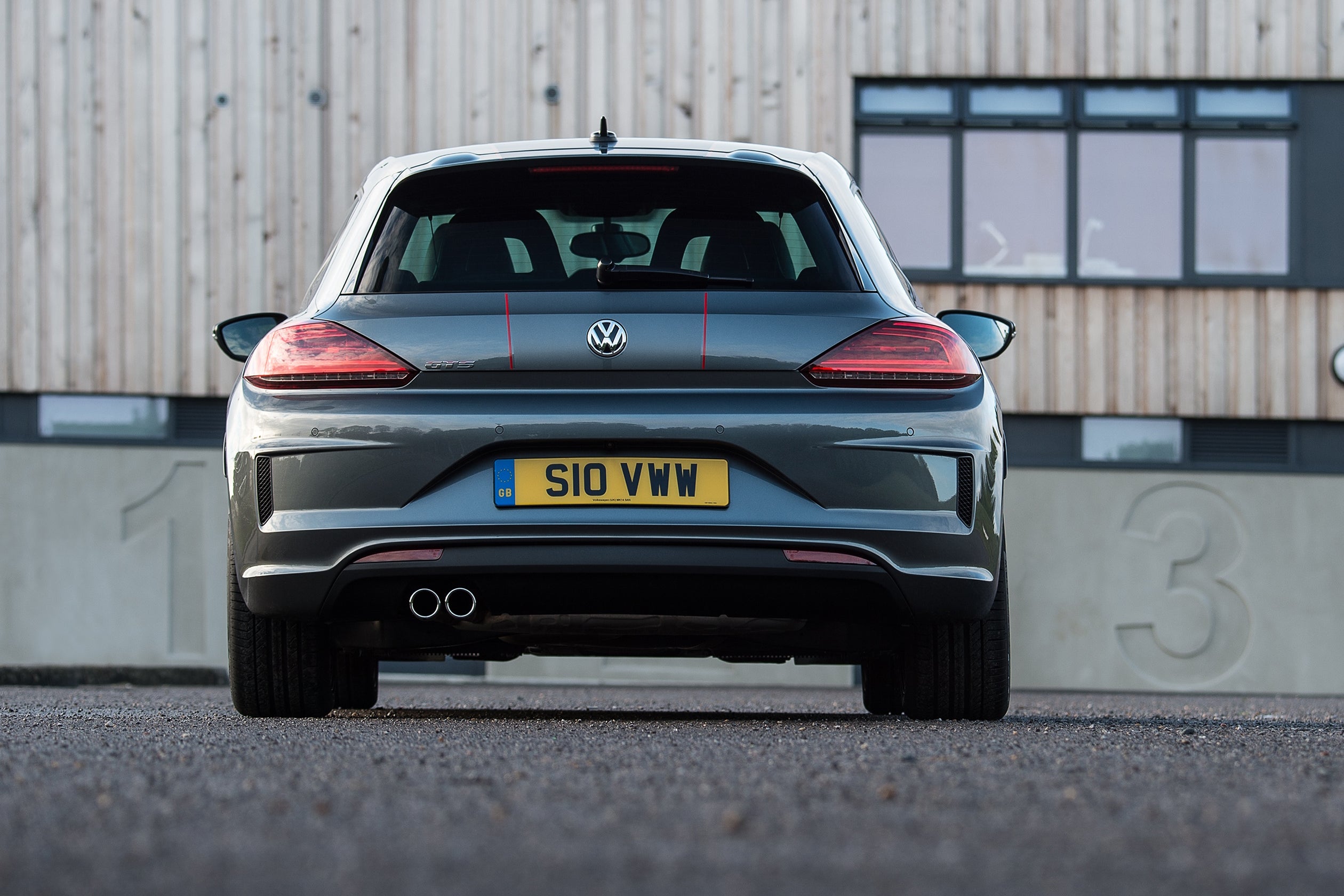 The R, meanwhile, was £32,000 or £33,000 depending on whether you had it with a manual gearbox or a DSG, and the cheapest diesel could be had for around £23,000. It was a little pricey compared with some rival coupes of the time, cars like the Volvo C30 and Honda CR-Z, but not as expensive as an Audi TT or Alfa Romeo Brera.
However, because the Scirocco has been around for so long, prices for used examples have had plenty of time to fall, our listings show numerous examples for around the £10,000, and what's more, many of these are very desirable in spec, and none of them have crazy mileages.
Trim levels and standard equipment
Various special editions and limited-run versions were offered throughout the Scirocco's life, but mainly, the trim structure was based around four trim levels, Standard, GT, R-Line and R. Precisely what equipment was included changed a wee bit over time, with early cars getting a bit less than newer ones, so factor that in when choosing a car.
Broadly speaking, the standard car came with plenty of luxuries including manual air-conditioning, automatic lights and wipers, alloy wheels, electric front windows and electric front windows, on top of all the safety and infotainment kit we mentioned earlier. However, you might be tempted to upgrade to GT trim for its front foglights, two-zone climate control, front and rear parking sensors and part-alcantara (synthetic suede) upholstery.
R-Line cars get a range of additional styling goodies inside and out, along with electrically adjusting leather seats. R models come with more styling touches and an adaptive suspension, on top of its crackerjack of an engine.
Ask the heycar experts:
common questions
Is the Volkswagen Scirocco reliable?
As with the Golf, the Scirocco has an excellent reputation for interior build quality that stands the test of time, and the engines are reliable. The DSG auto gearbox has an early version of dual-clutch technology though, and is expensive to fix if it goes wrong.

What is the difference between this car and the Scirocco R and GTS models?
The Scirocco R was the fastest version of this car available, with a powerful petrol engine and a 0-62mph time of just 5.5 seconds. The GTS was introduced in the last few years it was on sale, and had less power than the R, but cool extras like unique alloys and stripes.

Does Volkswagen still produce the Scirocco?
Sadly not. Despite being very popular with buyers in some countries, global sales were too slow to justify replacing it. However the badge might make a comeback as an electric car.

What is DCC and should I get it?
This acronym stands for 'Dynamic Chassis Control' which is just a fancy way of saying that the Scirocco has suspension that you can make softer or firmer by pushing a button. It was an optional extra on most cars but standard on R Models, and well worth getting if you can.

Answered by
heycar editorial team
How many different body styles were there?
Unlike many of its rivals (and even Volkswagen's own Beetle) the Scirocco was only ever offered as a three-door, with no roomier five-door or glamorous convertibles ever produced.

Volkswagen Scirocco cars for sale on heycar
13,903
Number of cars available
£10K - £25K
Price bracket of these cars
Colours available on heycar
Keep me updated by email with the latest advice, news and offers from heycar
By submitting, you agree to our
privacy policy
.