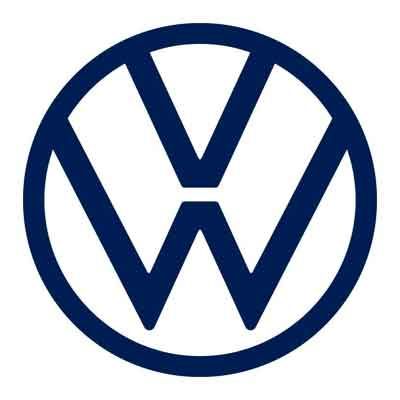 Volkswagen e-Up Review

Written by
heycar editorial team

heycar rating
Much improved EV city car
Best bits
Boosted range makes the e-Up a usable EV
Sprightly acceleration and comfortable ride
High standard spec
Not so great
Still a hefty premium over the petrol equivalent
Some cabin elements feeling a little old
No proper touchscreen infotainment system
Read by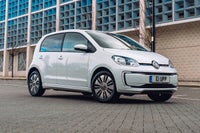 Overall verdict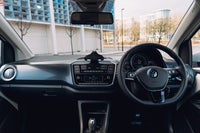 On the inside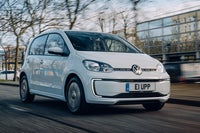 Driving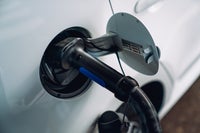 How much does it cost to run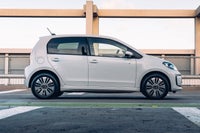 Prices, versions and specification
Overall verdict on the Volkswagen e-Up
"Adding electricity to an existing car usually results in something less appealing, but the reverse is true for the e-Up. The increased range of the revised model means it is more adaptable, while the lively performance and assured handling make it even more capable than the regular car in the city."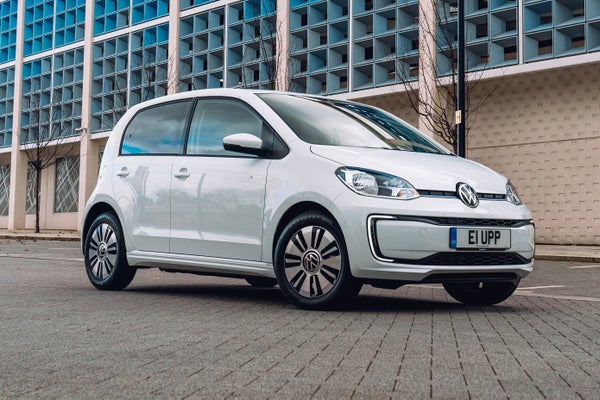 The original e-Up was typical of electric cars of the era. It was far from cheap, and had a battery of a modest capacity, giving it reasonable performance but an official range of only 99 miles - and that was under the old generous NEDC calculations too.
In 2020 however, Volkswagen gave the Up and its siblings a vigorous shake-up: petrol versions of the Mii and Citigo were dropped in favour of all-electric, with a substantial upgrade to improve performance and range. The Up continues in both petrol and electric form.
What hasn't changed in the last few years are the bare bones of the Up. It's still an endearingly-boxy little thing, as charming as it is practical, with a few visual fillips to tidy it up along the way as well as discreet aerodynamic enhancements to help its performance. It's a testament to the quality of the original design that it still looks so smart - proof if it were needed that functional designs age better.
It's more pleasing familiarity on the inside too, where the low-key but attractive cabin provides function and space in equal measure. The dashboard layout is much as before, with the neat grouping of buttons and switches where they're easy to see and operate, with a simple instrument display to keep you informed on the key details.
The original e-Up made do with a 18.7kWh battery powering a single electric motor, driving the front wheels through a single-speed transmission, and while that was acceptable at the time, the new version shows just how quickly the EV world is moving on. New e-Ups get a 32.3kWh battery - almost double the capacity - powering the same 82PS electric motor, giving an official range of 159 miles under the tougher WLTP measurements.
Better yet, the driving experience in the electric Up is frequently superior to that of the petrol version. There's plenty of acceleration at low speeds, you don't need to change gear and the noise levels are considerably lower too.
The other aspects that made the Up so good to drive aren't hurt by switching to electric power either. The ride quality remains impressive even on poor urban road surfaces, and the handling is good fun too - the e-Up won't shy away if you decide to make the most of the whizzy acceleration.
The electric Up requires some compromises compared to the petrol versions - not least a bigger financial investment - but in many circumstances it's the better option even before you take into account the environmental factors.
If you're looking for the petrol version, you need our Volkswagen Up (2012-) review.
Comfort and design: Volkswagen e-Up interior
"Getting the basics right is essential whatever amount of money you're spending, and thankfully this is something that Volkswagen is used to getting absolutely bang on."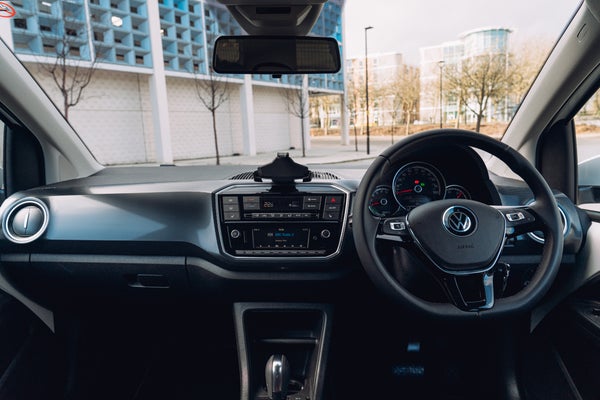 Get into the driver's seat and it shouldn't take more than a moment to get into a comfortable driving position - seat height adjustment is standard and although the steering wheel only adjusts for rake and not reach, even tall drivers will be able to get comfortable - although the view of the instruments may be slightly obscured if you're particularly tall. The seats themselves are comfortable and supportive too, even if they don't have a huge amount of side support.
The layout in here is classic super-sensible Volkwagen too. Given the design comes from the age where you get a mixture of buttons and dials rather than the unblinking face of a touchscreen, it's even more important to get these things right. All the buttons and switches sit together in a neat group, high up on the dashboard where it's easy for driver and passenger to reach them.
The e-Up is available in five-door form only, which is good news even if you don't plan to use the rear seats much. Access to the rear is far easier than on the three-door Up, so you can utilise the back seats as a secondary boot without having the flip the front seats forward.
Handling and ride quality: What is the Volkswagen e-Up like to drive?
"An electric city car is probably the last place you'd go looking for an appealing driving experience, but there are two things in the e-Up's favour. Firstly, the basic Up has always been good to drive, and secondly, the electric drivetrain actually adds to the experience."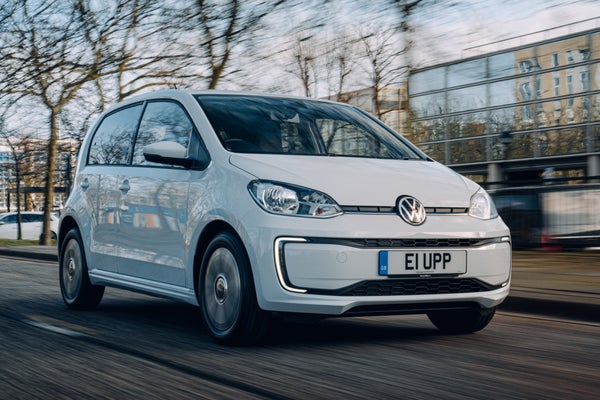 The steering is excellent for starters, being light enough for low-effort parking but not so light that you feel in the dark travelling at higher speeds. It's also impressively accurate, keeping you well-informed about what the front wheels are up to. Wherever and however you drive the e-Up, it is confidence-inspiring and fun too.
The ride quality is also a highlight, and is arguably even better than in the standard Up thanks to the addition of an extra few hundred kilograms of electrical bits. It's still one of the best in the city car class, even though it's one of the oldest cars in there, making it an ideal choice for regular urban journeys. It's also helped by the e-Up being fitted with 15-inch alloy wheels as standard - the bigger wheels on some regular Up models chip away at the ride quality.
There's little need for the big wheels either, because the e-Up handles with some composure and assurance already. The steering helps here, and although you might not be taking the e-Up out for a thrash very often, maintaining momentum through the bends is a big part of efficient driving. There's plenty of grip all round, and when you push on a little bit it is happy to play along rather than discouraging you. There's not much body roll and ESC is there to keep you safe - not many of its EV rivals are as much fun to drive.
Charging times: How much does it cost to charge the Volkswagen e-Up?
"This is where the e-Up really comes into its own, delivering 'fuel' costs that are significantly lower than any petrol or diesel car on the market. Electric cars also tend to be more efficient in town at lower speeds than at a constant speed on a major road, which is the opposite of a petrol or diesel car, making this powertrain ideal for city life."
An overnight charge at home on a cheap electricity charge tariff could cost as little as £6, while higher-speed charging at public will cost more depending on the charging network and any subscriptions you might have. Happily the e-Up comes with CCS charging as standard, so you can take advantage of high-speed public charge points.
How much should you be paying for a used Volkswagen e-Up?
"Although the original e-Up sold in limited numbers there are a few examples on the used market."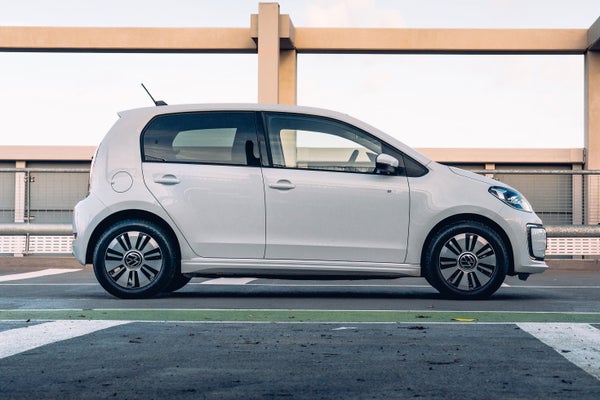 A quick search of the classifieds turned up several models of varying ages, including a 2014 car with 25,000 miles for just £11,000. We also found very late models with low miles for around £17,000 - but we would suggest paying just a little more for the newer 32.3kWh version which is much more usable and is likely to retain its value better in the longer term.
The cheapest new generation e-Up we found had only a 1,000 miles recorded and came in at just under £20,000, a useful saving over the list price for a nearly-new car. We also found two delivery-mileage examples for around £20,000.
Is the Volkswagen e-Up right for you?
The new e-Up, with its significantly extended range, will fit into the lives of more people as a result. Even so, if daily long journeys are an essential part of your life then this electric car may not be for you. If you spend a lot of time in the city or do many short journeys and need a small car that isn't lacking in features, the e-Up has a great deal to recommend it.
It's probably too expensive to be suitable as a first car, with a higher insurance group than the petrol version as a result, but as a second car for short trips or an eco-friendly alternative for singletons or couples who mostly do short journeys the e-Up makes a strong case for itself.
Do think about what charging provision you can make at home however, if you live in a block of flats, a wallbox is probably out of the question.
What's the best e-Up model to choose?
The e-Up comes in a single standard specification, which makes life easier for all of us, so if you do buy one new then you don't have much to decide upon.
You get plenty of nice toys as standard - climate control, heated seats and windscreen, cruise control, a rear-view camera, nice alloy wheels and smartphone integration. There's also almost nothing you can add from the options list outside of paint and trim changes. You can add the adjustable boot floor and that's about it. The same applies to the original version of the e-Up too, so you can buy in confidence knowing that you've got a good specification and all the toys you could need.
What other cars are similar to the Volkswagen e-Up?
If you like the idea of an e-Up but really don't want to own a Volkswagen, then the SEAT Mii Electric and the Skoda Citigo e iV are as close to carbon copies as possible. It's worth remembering though that the EV versions of the Skoda and SEAT were introduced at the same time as the second generation e-Up, so you'll have to buy new or search hard for a used example.
If you want to miss out any Volkswagen Group cars, you could consider the Smart EQ Forfour, but with a comparatively small battery pack it is in closer competition with the old e-Up rather than the new one. Renault's Zoe is more grown up and a bit more expensive with it, but offers even more range and a choice of power outputs and charging speeds. Also look at the retro styled Honda e.
Quality and finish
Volkswagen has a well-deserved reputation for delivering tasteful and robust interiors, and the Up is no exception. Everything in here is clearly built to last, even if some of the plastics are relatively tough to the touch, they feel like they can stand up to thousands of miles of wear. Thankfully the key points are of a higher standard. On the e-Up you get leather on the steering wheel and gearlever as standard, while the seat fabric is better quality too.
While the e-Up gets almost all the attractive kit thrown at it, it sadly does without some of the jazzier interior design you get on some regular Up models. It's essentially the uniform grey finish shared with the base model, save for a dark pattern finish to the dashboard covering. One of the few e-Up options is the 'Sharkskin' dash pack, and for £370 it adds a bit more to the cabin including ambient lighting. Choosing one of the brighter exterior colours helps the cabin too, as there is a flash of body colour across the tops of the doors - avoid the black unless you want the coal face look.
Infotainment: Touchscreen, USB, sat nav and stereo in the Volkswagen e-Up
The new generation e-Up comes with a dedicated phone cradle, DAB radio with six speakers, an auxiliary input and Bluetooth so you can connect your smartphone. While Maps + More is a dedicated app for iOS and Android with TomTom navigation, an eco trainer and audio streaming, all as standard. It's not quite the same as a fully in-built system you'd get on newer rivals, but it works well enough - and you can always just use the native apps on your phone if you prefer.
As it's an electric Volkswagen, you can also use the Car Net app, which allows you to connect to your e-Up remotely and activate a number of functions, including controlling the charging, air conditioning so you can pre-warm or cool the car before you get to it as well as function like the lights, horn and trip statistics. It's an essential tool, particularly when using public charging stations, as it allows you to leave the car but stay in touch with the charging status. It does depend on decent mobile phone signal of course...
Space and practicality: Volkswagen e-Up boot space
The Up in all its forms was designed to maximise interior space, and although some of its competitors have moved the game on a little, it can still cut it. Even better is that the idea of an electric Up was considered in the early days of the design, so the extra hardware required barely impacts interior space. It might be less than 3.6 metres in length, but it manages to provide space and comfort for four adults and luggage, or two people and a surprising amount of cargo.
Even very tall drivers can get comfortable, with head and legroom all considerably better than the class average. Even though it's relatively narrow there's good shoulder room too, so you don't feel like you're sat on top of the person next to you. There's plenty of light entering the cabin through the generous glazed area, and the slim dashboard helps the feeling of space too.
Rear seat space is less generous, but it's more than acceptable given the exterior dimensions. The rear seats are mounted 5cm higher than those in the front on account of the battery pack being partially stashed beneath the rear seats, so there's a fraction less headroom, while legroom is inevitably less generous than up front. Still, there's enough space here to accommodate willing adults for shorter journeys, and for most sizes of child you shouldn't have any problems. All e-Up models are five-doors only, unlike the three-door option on the rest of the range but it is also a strict four-seater, with a rear bench designed for two and a pair of seatbelts rather than three.
The e-Up offers a useful 251 litres of boot space, putting it close to the Hyundai i10, but ahead of cars like the Renault Twingo and Peugeot 108. Fold the rear seats and this goes up to a mighty 959 litres, and you can also have an adjustable boot floor to give you a separate space - but it's a £70 option...
There's no spare wheel for the e-Up, in contrast to most of the petrol range, so you have to make do with tyre inflation kit. You can't add a spare wheel as an option either, unless you just chuck it in the boot.
What engines and gearboxes are available in the Volkswagen e-Up?
You don't get any choice when it comes to engines and gearboxes on the e-Up - it's a single motor driving the front wheels with a continuous output of 55PS during cruising, with a maximum output of 83PS for short bursts of acceleration. More important is the hefty 212Nm of torque, which contributes to the surprisingly strong acceleration, especially from lower speeds.
This is still a relatively lightweight car at 1235kg - about the same as a Ford Fiesta - and because electric motors generate maximum torque at zero rpm (when you're stationary in other words), the e-Up can scoot away from traffic lights with enough vigour to surprise other drivers.
Out of the city the e-Up is less comfortable, simply because it's closer to the limits of its performance. It can reach the motorway legal limit easily enough and carry on all the way up to 81mph, but acceleration at these speeds is much slower and the battery is depleted far more quickly. To help manage the battery power, the e-Up comes with three drive modes - Normal, Eco and Eco+. The latter two modes restrict the amount of power delivered to the wheels to improve the range, with Eco+ also switching off the air con.
Original e-Ups are fitted with a 18.7kWh battery that gives an official range of just 91 miles. New e-Ups benefit from the far bigger 32.3kWh pack that puts the official range up to 161 miles. If you have the choice between the two it's a no-brainer - but if you can only afford an original e-Up be sure its usable range of around 60-70 miles is sufficient.
The gearbox is a simple automatic with Park, Drive and Neutral, although you also have the option to adjust the strength of the regenerative braking that feeds energy back into the battery. Using this instead of the actual brakes helps to improve the range, and with it set to the highest level you can almost drive everywhere without touching the brakes.
Refinement and noise levels
Volkswagens are well-known for delivering a refined drive, and although the regular Up is already good in this respect the switch to electric propulsion has only helped matters. It's one of the best in the class, and it means the Up is more usable as a commuter car and on longer journeys. The high standard of build quality is a help here, with few vibrations making their way into the cabin.
Even more satisfying is that the near-silence of the electric powertrain means that at low speeds at least, the e-Up is comfortably quieter than many combustion-engined cars. Keep to urban speeds and all you can hear is a distant whine from the motor and a faint rush of wind noise, and it really transforms the experience of driving in cities.
At higher speeds wind and tyre noise begin to make themselves known, but this is partly because they are thrown into sharper relief as there is no petrol engine to drown them out. The reality is that, at out of town and motorway speeds the noises all blend into each other, so you get general white noise accompaniment which is still preferable to the drone of an exhaust pipe.
Safety equipment: How safe is the Volkswagen e-Up?
The Volkswagen Up has been tested twice by Euro NCAP - once in 2011 when the car was initially launched, and then again in 2019 as the e-Up. In the first test it scored five stars, but in the most recent test it achieved three stars. There are two mitigating factors in respect of the change in score - firstly, Euro NCAP frequently raises the bar, so cars must keep getting safer to achieve a higher score, and secondly the e-Up is substantially heavier than the petrol Up - almost 400kg.
Within the e-Up's overall score of three stars, it achieved an 81% rating for adult protection and 83% for child protection, both of which are still high. Less impressive were the scores for pedestrians at 46% and 55% for safety assist - mainly because no version of the Up is available with automatic emergency braking, something that Euro NCAP determines as an important inclusion.
Standard equipment includes driver and passenger front airbags, side airbags covering front and rear seats, seat belt pretensioners and load limiters front and rear and Isofix child seat mounting points. The e-Up also includes ESC, hill hold assist and lane assist all as standard, with tyre pressure monitoring and traffic sign recognition also included. Rear parking sensors and a reversing camera are also welcome additions, standard only on the e-Up.
Maximum EV range in the Volkswagen e-Up
Official figures give the latest version of the e-Up a claimed range of 161 miles under the more strict WLTP regulations. That's more than the outgoing version of e-Golf, and the e-Up benefits from the latest cell pack design technology to fit more capacity in without a significant increase in weight. That should translate to a real-world range of 130 miles in relative comfort even in cold weather.
Older versions of the e-Up have an official range of 99 miles, and that was measured under the more generous NEDC rules too. That means the effective range of older e-Ups could be as little as 50 miles, making it very much a car for short journeys and city runs.
Insurance groups and costs
Compared to most versions of the regular Up, the e-Up comes in at the significantly higher insurance bracket of group 10E, but that's still less than the Up GTI and a few groups lower than the comparable Renault Zoe too. Given the purchase price, insurance premiums are relatively high for a city car, but not for an electric car - with a decent few years of no-claims bonus the e-Up compares favourably with small cars like the Fiesta or Polo.
VED car tax: What is the annual road tax on a Volkswagen e-Up?
After fuel, the biggest saving you'll enjoy by choosing an e-Up is the zero rate VED. Even if the government decides to change the rules again, the zero rate is likely to stay for some years to come as it was designed to encourage people to choose zero emission vehicles. It costs more to buy in the first place, but you'll save £150 a year on VED alone compared to the regular petrol Up. It's also important to remember that you'll pay £55 in the first year of registration.
Trim levels and standard equipment
With just a single model in the e-Up range, and pretty much every possible item of equipment included as standard, there's not much to think about when specifying your e-Up. As standard the e-Up comes with high-grade options such as climate control, automatic lights and wipers, heated seats and windscreen and LED daytime running lights. The only option you can't get for the e-Up that would be worthwhile is the Beats audio system.
Learn more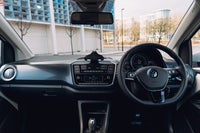 On the inside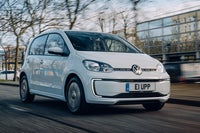 Driving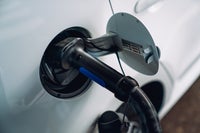 How much does it cost to run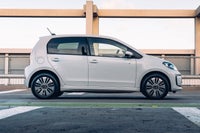 Prices, versions and specification
Reviews of similar cars
Quality checked, all cars less than 8 years old and warranty included