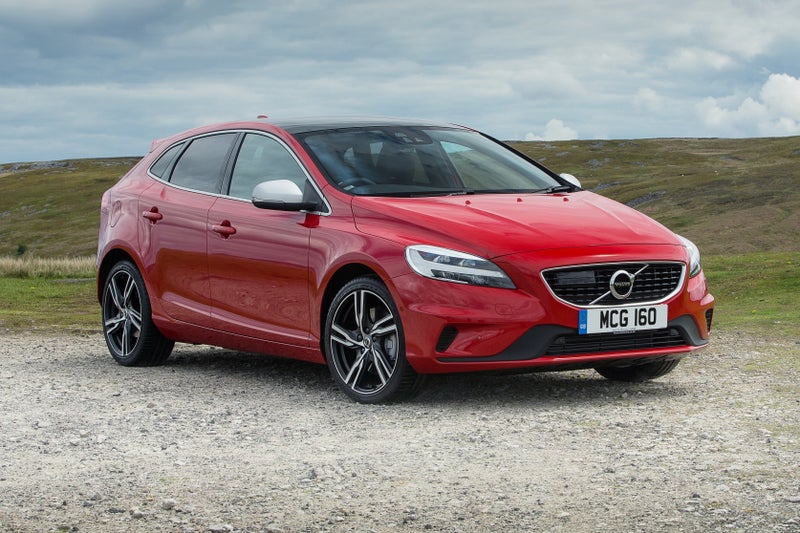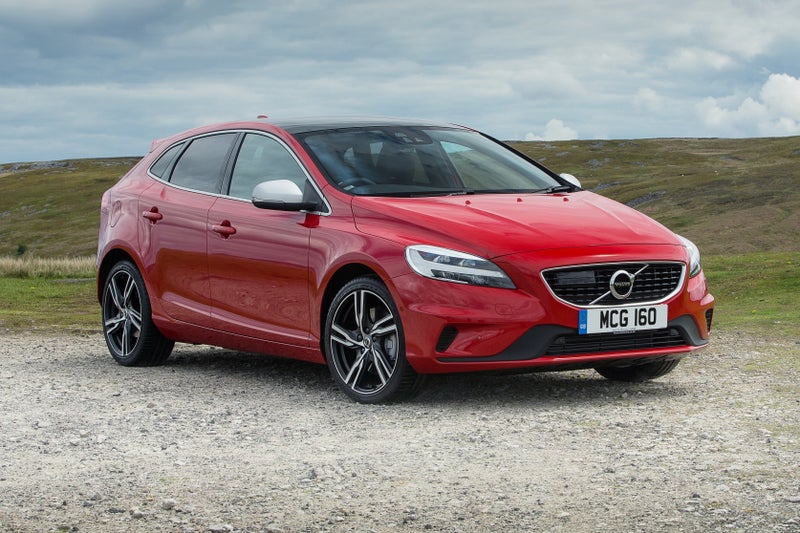 1/10
heycar rating
" Audi A3 rival from Sweden"
Launched: 2012

Family hatch

Petrol, Diesel
Quick overview
Pros
Comfortable and enjoyable to drive
A good (if rather confusing) range of engines
Fabulous record on safety
Cons
Trails key rivals on interior quality
Some iffy ergonomics and dated interior design
Boot smaller than in most rivals
Overall verdict
On the inside
Driving
Cost to run
Prices and Specs
Common questions
Overall verdict on the Volvo V40
"Judged in isolation, the Volvo V40 looks like an appealing car. It's very pleasant to drive, refinement is impressive and the engines offer a good balance of performance and economy. It also offers decent practicality and impressive safety credentials. However, it's outgunned in several areas by key rivals and feels dated by comparison."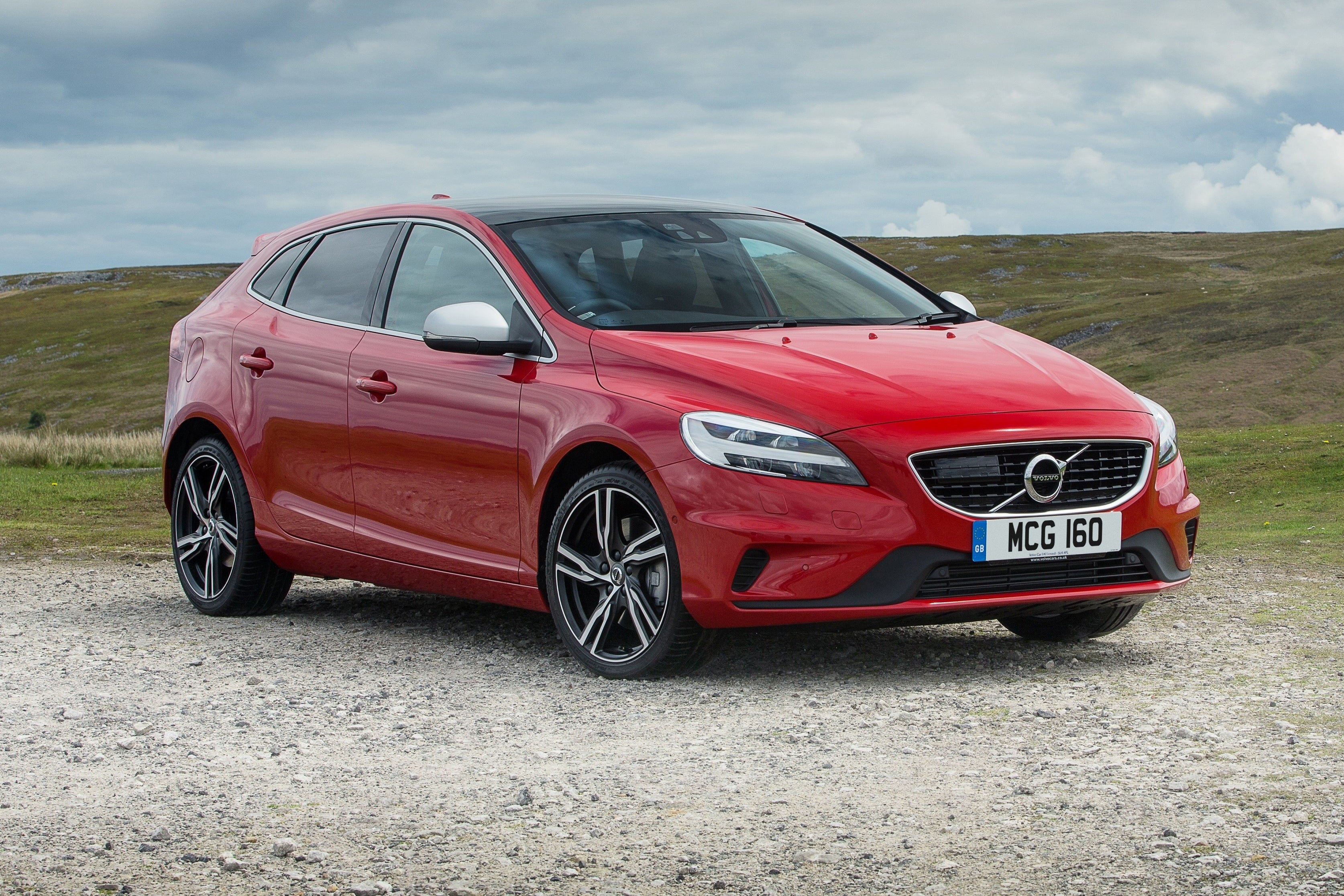 They say that if you're standing still, then you're actually going backwards, and few cars are a better illustration of this than the poor-old Volvo V40. Our Volvo V40 review will explain why.
You have to feel sorry for the car, really, because in many ways, the Volvo V40 did move things forward. As a replacement for both the S40 saloon and V50 estate, it had morphed into the premium hatchback that was proving so popular with buyers all over the UK, so it looked ready to take the fight directly to well-heeled rivals such as the Audi A3, BMW 1 Series and Mercedes A-Class.
Based on the Ford Focus of the day, the Volvo V40 had truly match-winning mechanicals that provided a brilliant blend of fun and comfort, even by premium car standards. The engine range provided an impressive mix of performance, economy and refinement, while the cabin provided a competitive amount of space and practicality compared with rivals. There was even a rugged version, the Volvo V40 Cross Country.
The amount of standard luxury equipment was also competitive on the Volvo V40, while the amount of standard safety kit was out-of-this-world. This was the first car of its type to include automatic emergency braking as standard across the range, paving the way for this important safety feature to become so widespread in today's modern cars, something for which Volvo should be applauded.
However, there were one or two key areas in which the Volvo V40 didn't move the game on enough, and they would prove to be costly. The first of them was interior design. The dashboard layout was very similar to that in the cars that the V40 replaced, and this was a problem.
For starters, that layout wasn't all that good to begin with, and it meant that ergonomically, the Volvo V40 wasn't as strong as it should've been. It also meant that, visually, the design looked rather old-school even when it was brand-spanking new, and against the super-desirable rivals that the Volvo V40 was up against, it simply didn't have enough wow-factor, especially in comparison to the recently replaced BMW 1 Series.
Things quickly got worse. Not long after the Volvo V40's arrival, new versions of both the Audi A3 and Mercedes A-Class came along, both with vastly improved interior quality, more gadgets, and much more wow-factor as a result. Compared with these, the V40's interior was nowhere for desirability.
Having said all that, though, the V40 didn't become a bad car overnight. Like we've said, there's still plenty to like about the Volvo V40, and it's a more affordable option that its main rivals especially as a used car. Even today, the Volvo V40 is worthy of your consideration.
Is the Volvo V40 right for you?
There's no doubting the ability and the appeal of posh premium German hatchbacks such as the Audi A3, BMW 1 Series and Mercedes A-Class. The thing is, though, do they have character? Are they likeable? Do they have charm? We suspect that many people would argue that they don't, and we also suspect that many of the same folk would argue that the Volvo V40 - with which these cars compete - does. It's hard to put your finger on precisely why.
Maybe it's because the Volvo V40 replaces ruthless German efficiency with sophisticated Scandinavian style. Maybe it's because it's just a bit less common, and so a more left-field, imaginative choice. Maybe it's because some people just like backing the underdog. Whatever the case, though, the V40 is a solid, distinctive and appealing choice.
What's the best Volvo V40 engine/model to choose?
As we'll discover, the range of engines changed unrecognisably throughout the Volvo V40's life, but happily, there was never a bad choice among them.
Even the entry-level T2 (petrol) and D2 (diesel) engines will have enough go for some people, but we reckon most buyers will want the extra in-gear muscle provided by the more powerful T3 and D3 models. If you want more power, your D numbers go up to D4, while your T numbers go up to T5.
From a trim level perspective, it's a game of two halves with the V40, as Volvo completely reorganised the trim structure during a 2016 facelift. Buyers of older cars will probably want the Volvo V40 SE, which provides the best balance of kit and cost on a budget, whereas if you're buying a newer car, you'll probably be prepared to spend the extra on the V40 Inscription for a few more luxuries.
What other cars are similar to the Volvo V40?
Comfort and design: Volvo V40 interior
"The Volvo V40 is a big old mish-mash of positives and negatives. On the positive side, all versions have a steering wheel with controls for the stereo and cruise control, and happily all the buttons concerned are big, well marked and easy to use."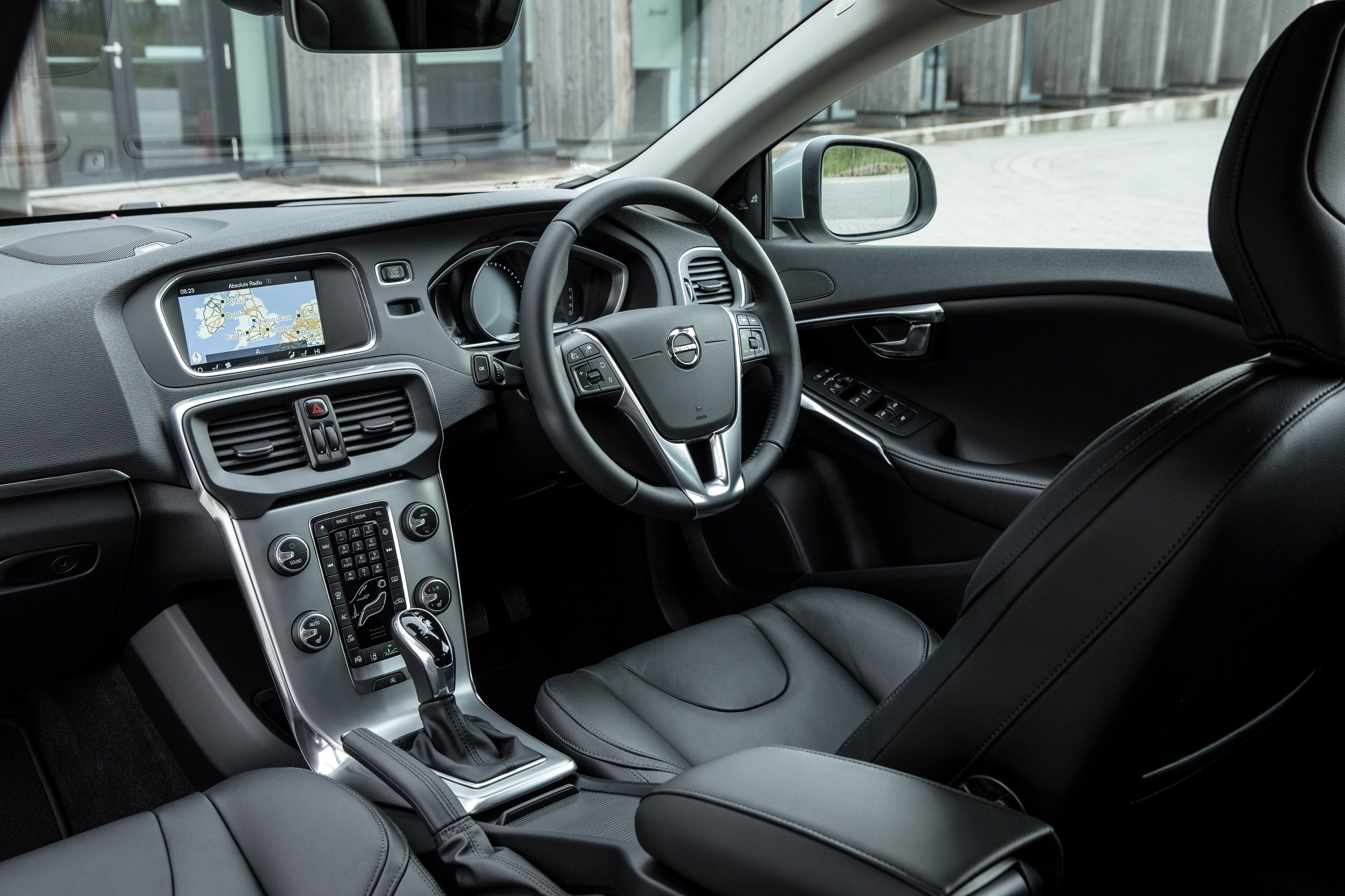 The buttons on the centre console, meanwhile, are not. There are too many of them for starters, many of them completely pointless, and pretty much all of them are too small and fiddly to hit at a glance. Some of them are also obscured by the gearlever.
Seats have always been a Volvo strong point, and the ones in the V40 are as supportive and as comfortable as you'd expect. Your driving position also has bags of adjustment thanks to a wide range of movement in both the seat and the steering wheel, so nobody should struggle in getting comfy.
However, while front visibility is reasonably clear on the Volvo V40, the shallow rear window flanks by thick pillars means your over-the-shoulder view is somewhat more hampered. And, you have to venture pretty far up the range to get parking sensors as standard, and only the most expensive version gets a reversing camera.
Quality and finish
The Volvo V40 was always going to have a tough job in this area. When you're trying to keep pace with Audi, BMW and Mercedes, this is one of those areas in which the standards are particularly high. And when it was first released back in 2012, the Volvo didn't feel too out of place.
The dense soft-touch dashboard covering looked and felt pretty good, and the various switches and buttons worked with a slick precision. However, the Volvo's interior didn't age as well as those of rivals, in terms of both its materials and its design. What's more, some of those rivals were replaced soon after the V40's arrival, with cars that were significantly higher in quality than their predecessors, and which felt considerably posher and more high-tech than the Volvo.
You could even argue that the Volvo V40 was overtaken by non-premium rivals like the Volkswagen Golf and Honda Civic in this regard. Don't get us wrong, the V40 doesn't appear cheap, and the build quality feels sturdy and solid, it's just that it can't match its super-impressive rivals for tactile appeal.
Infotainment: Touchscreen, USB, nav and stereo in the Volvo V40
Early V40s all came with the same infotainment system as standard. It came with eight speakers, Bluetooth, a CD player, a USB port, and aux-in socket, and an AM/FM radio (DAB was a cost option), and it was controlled by scrolling through menus on a 5.0-inch screen using a rotary controller.
Now, we usually favour such systems over more modern touchscreen systems, but this one features long, convoluted menus and rather fuzzy graphics, so it's not as intuitive to use as rivals systems found in Audis and BMWs. If you wanted nav on any of the trims, even the loftier ones, you had to pay extra, and this brought a bigger 7.0-inch screen and voice control. However, it was based on a similar interface to the regular system, so it was no easier to use.
When the car was facelifted in 2016, DAB became standard-fit and standard navigation was added to Inscription and R-Design Pro trims. Again, if you wanted to add it to Momentum or R-Design trims, you'd need to add the Nav Plus package at extra cost. It was the same basic system as before, too, so usability wasn't any better.
Space and practicality: Volvo V40 boot space
Those up front in the Volvo V40 won't want for more space, while those in the back don't do too badly, either. There's a similar amount of headroom and legroom to that found in rivals, so tall adults will sit in reasonable comfort, although there probably won't be all that much spare space in which to spread out.
Two small children in child seats will have space to spare in the Volvo V40, too. Like its rivals, this is also a car that's better suited to carrying two adults in the back rather than three, due to limited shoulder room and a middle seat that's narrow, hard and raised.
The boot space capacity on the Volvo V40 is a decent size at 355 litres, but it can't match its main rivals on this score, and the narrow opening can make it tricky to load in awkward items like pushchairs or golf clubs. There's a very hefty lip to negotiate when loading heavy items, too, and when you drop the 60/40 split folding rear seats for more cargo space, there's a pronounced step - and a slope - in the extended load floor. You can get a moveable boot floor to improve matters, but this costs extra.
In terms of dimensions, the Volvo V40 is similar in size to a Ford Focus. It measures 4370mm long, 2041mm wide (including door mirrors) and 1420mm high.
Handling and ride quality: What is the Volvo V40 like to drive?
"Underneath, the V40 is based on the Ford Focus, and that's a very good start where ride and handling are concerned, even for a premium car. "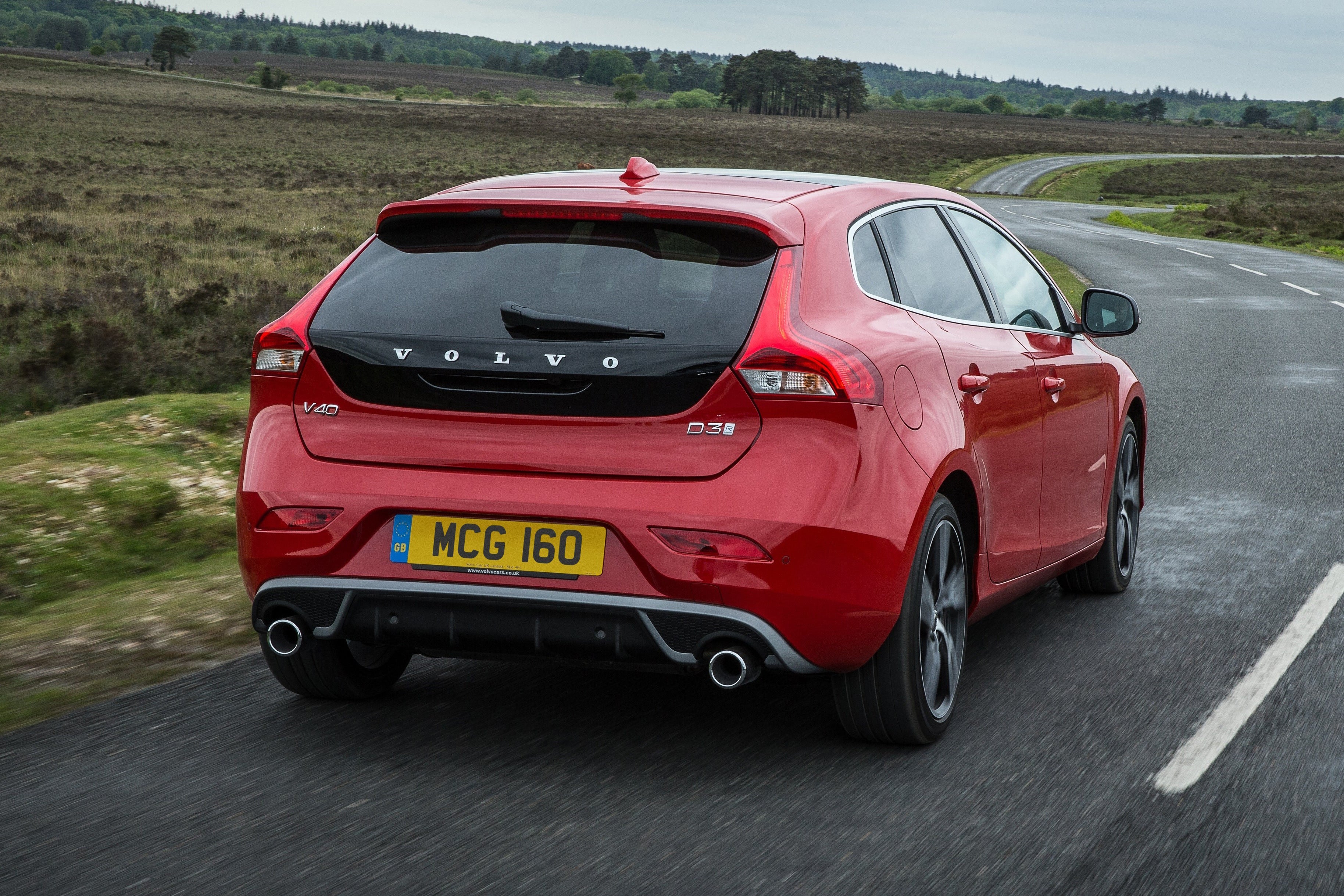 The suspension has been softened off a bit to give a more relaxed, easy-going nature, and these attempts have been successful. Most bumps in the road are absorbed in a controlled, fuss-free manner, and only the nastiest, sharpest-edge potholes will get anywhere near upsetting the Volvo V40's composure.
That's the case whether you're plodding along a pockmarked urban street or hammering along a motorway. And despite the cushy ride, the V40 is also still pretty good fun in the corners. Granted, it's not quite as flingable as the Focus, but grip is strong, body roll is well contained and the steering is responsive, well-weighted and really precise.
You might not be such a fan of the mushy, long-travel clutch pedal, which makes finding the biting point trickier than it needs to be, but that's the only real criticism here.
What engines and gearboxes are available in the Volvo V40?
It was a bit difficult to keep up with the engine range offered in the V40, because Volvo changed it pretty much constantly. The important thing to remember is that the basic essence of the offering remained reasonably constant, with petrol choices including the T2, T3, T4 and T5, and diesels including the D2, D3 and D4.
What's more, the power outputs in each case remained pretty similar, even though there was lots of change in the amount of cylinders or cubic capacities used to deliver them. For the petrol engines, the outputs in question were around 120PS for the T2, 150PS for the T3, 180PS for the T4 and 250PS for the T5.
The T2 was just about perky enough to haul the V40 around with a reasonable amount of purpose, although it did need working a bit harder when rushing up to motorway speed. The T3 undertook that task with a bit more ease, and generally provided a useful bit of extra urgency, so it's worth the upgrade. The T4 was a bit quicker, although the difference isn't really all that noticeable in everyday use, while the T5 had some serious pace, seeing off the benchmark 0-62mph dash in around six seconds.
It's a similar story with the diesels. With around 120PS, the D2 was fine most of the time, but the 150PS D3 provided a useful amount of extra urge on those occasions when you wanted to build speed quickly. The 177PS D4 was stronger still, but we never tried it in its later 190PS guise.
The T5 and D4 both came with an eight-speed automatic gearbox, which worked fairly unobtrusively, while the rest had a six-speed manual as standard, and it was quite satisfying to snick through the gears. Most of them could also be specified with a six-speed auto', but we never had the opportunity to try it.
Refinement and noise levels
Of all the various engines offered at various times, you shouldn't have complaints with any of the petrols. All of them do a decent job of keeping themselves to themselves, even when you work them hard, and there isn't much in the way of vibration transmitted into the cabin.
It's no surprise that the diesels are a little noisier, and they're not as cultured at the equivalents in some rivals, either. In the scheme of things, though, most of them are quiet and smooth enough unless you really flog them, and if you avoid the D2, you shouldn't often have to.
All the engines do a good job of settling down to a distant hum on the motorway, and because wind noise and road noise are also really well isolated at 70mph, the V40 is a very peaceful way to cover the miles.
Safety equipment: How safe is the Volvo V40?
This is an area in which Volvo has dazzled us for years, and the V40 is no exception to the rule. It was one of the first cars of its type to include automatic emergency braking as standard across the range, a move that has to be applauded, and is probably part of the reason that this important safety feature is so commonplace on more modern cars.
The occupants of the cars also have seven airbags to help keep them safe in a smash, and there's even one outside the car to help protect any unfortunate pedestrians that might unwittingly get in your way. Unsurprisingly, the V40 absolutely aced Euro NCAP's crash tests, with a maximum five-star score. However, it's worth noting that you have to upgrade to a high-end Inscription car to get parking sensors as standard, and even-higher-end R-Design Pro trim for a revers
MPG and fuel costs: What does a Volvo V40 cost to run?
"What with all the chopping and changing on the engine range, there was a fair amount of chopping and changing on precise fuel economy figures, too, although the ballpark figures involved were fairly similar."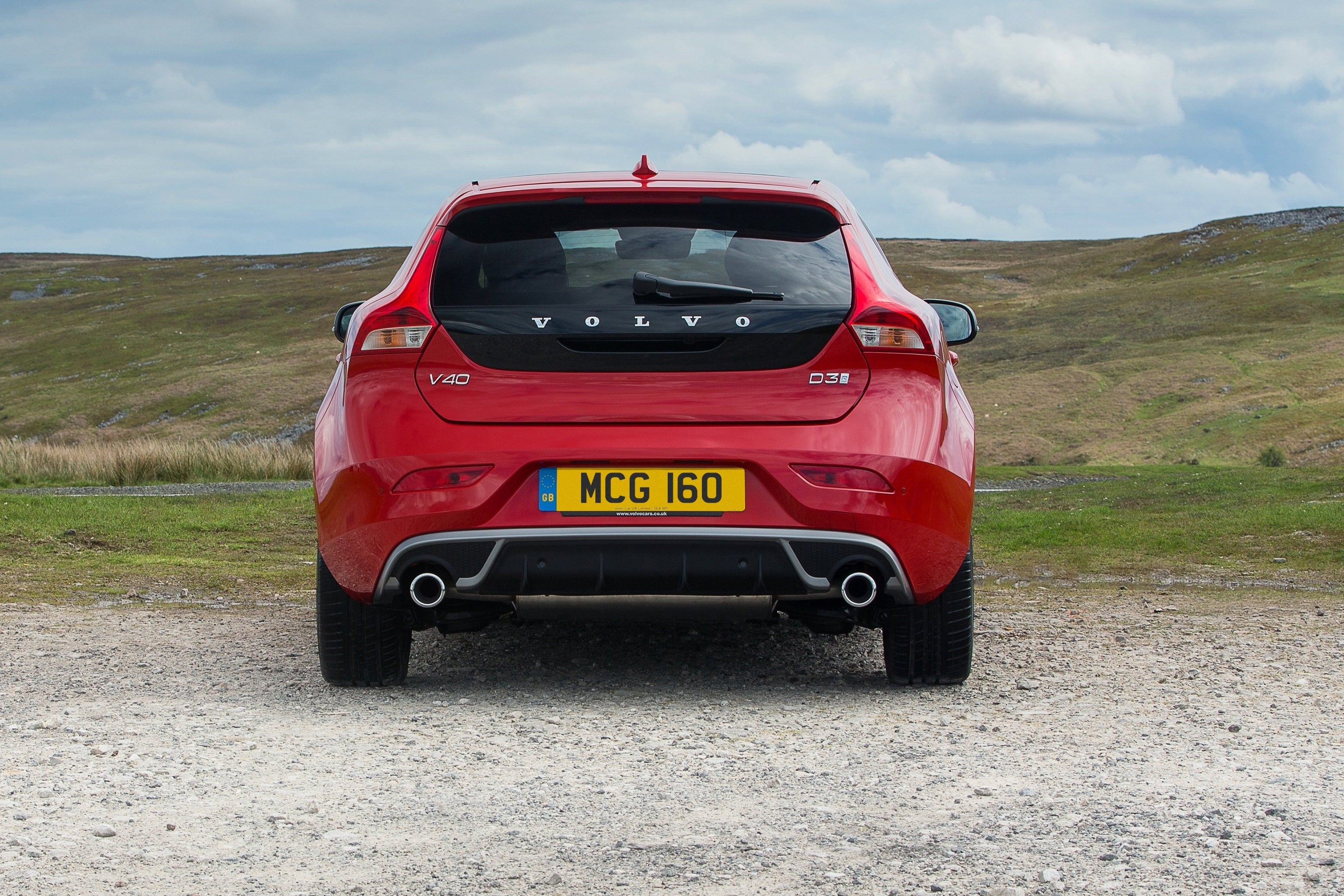 According to the official figure, buyers of the T2, T3 and T4 could expect upwards of 50mpg, although on the latter, that dropped to 46mpg on cars fitted with the optional the automatic gearbox It's no massive surprise that the T5 is much thristier on 35mpg.
With the diesels, the D2 could manage up to 78mpg, which is seriously impressive, and later versions of the D3 and D4 weren't far off that, either. Earlier D3s and D4s made do with figures of around 65mpg, and these dropped to around 54mpg with the addition of the automatic gearbox.
On all these figures, though, bear in mind that all the testing is done in a laboratory, and replicating these figures in real life is notoriously difficult. What's more, these are earlier NEDC figures, which are even more optimistic later later WLTP ones.
How reliable is a Volvo V40?
Volvo as a brand has a fairly good reliability record but, in the 2020 HonestJohn.co.uk Satisfaction Index, the V40 scored a fairly mediocre 8.75 out of 10 for reliability.
Common faults include problems with the troublesome Powershift automatic gearbox, while the diesel engines suffer from EGR (exhaust gas recirculation) issues.
Insurance groups and costs
Insurance groupings on the V40 range from 17 on the entry-level D2 to 35 on the highest-powered T5. The T3 and D3 version you'd want, meanwhile, sit in the early 20s. Since insurance groupings range from group 1 at the cheapest end of the scale to group 50 at the most expensive, you can see that premiums will range from reasonably affordable to rather steep. If you really want to cut your costs, choose a version with as modest a power output as you can tolerate.
VED car tax: What is the annual road tax on a Volvo V40?
On most V40s, you'll pay VED based on your car's CO2 emissions. This is good news for those wanting the entry-level diesel, because on some versions, you'll pay nothing whatsoever, and on others you'll pay a paltry £20 per year. Bills on the D3 range from between zero and £30, while most versions of the D4 sit on £30 as well.
The news isn't so good on the petrols. Buyers of the T2 and T3 pay an annual sum of £125, while bills for the T4 sit between £125 and £165. On the T5, meanwhile, you're looking at an annual outlay of between £265 and £305. However, if the car you buy was registered after April 1st 2017, then none of that applies. On this date, the Government introduced new tax laws to apply a £150 annual flat rate to all petrol and diesel cars under £40,000, so that's what you'll pay.
How much should you be paying for a used Volvo V40?
"Prices chopped and changed over the car's lifetime - as prices always do - but at about the time that the car went off sale, the cheapest version would've set new-car buyers back just over £20,000."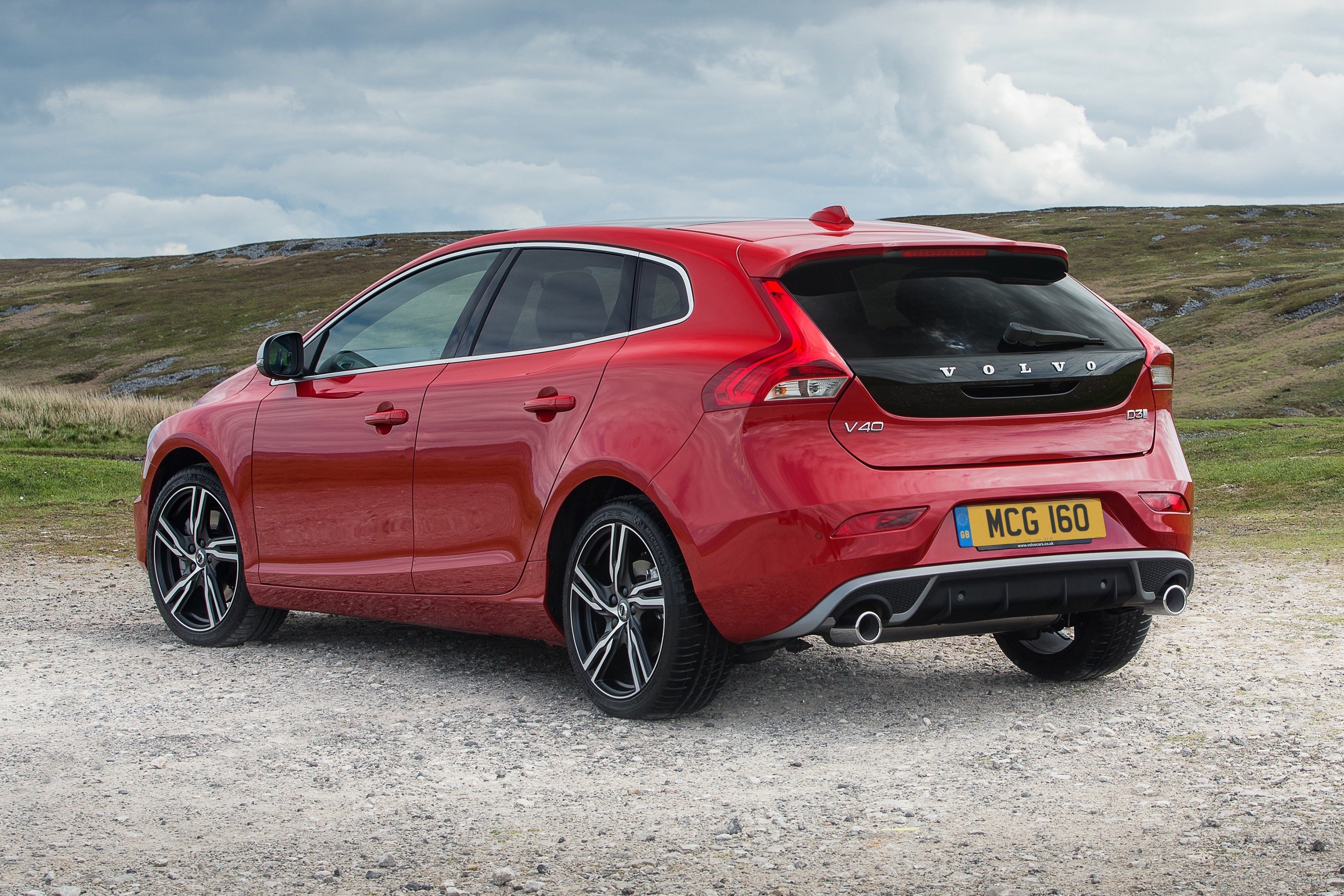 The cheapest diesel version cost around £22,500, meanwhile. The upgrade to a V40 Nav Plus was just shy of £1,000 while the upgrade from Momentum to Inscription was about £3,000. The priciest version was the Volvo V40 T5 R-Design Pro, standing at more than £32,000.
This wasn't a cheap car, then, although it was a shade cheaper than the Audis and BMWs it was up against. It didn't hold on to its value quite as well, either, so used examples will also be a bit cheaper, and prices have had plenty of time to come down. Our listings show several tempting examples - of varying types in terms of engine and trim - for below the £8,000 mark.
Trim levels and standard equipment
On early cars, the trims available were ES, SE, SE Lux and R-Design. The entry-level Volvo V40 ES came with plenty, including alloy wheels, climate control, four powered windows, remote locking and a leather steering wheel, on top of all the safety and luxury kit we mentioned earlier. The V40 SE added posher cloth upholstery, cruise control, automatic wipers and power folding door mirrors, while the Volvo V40 SE Lux added leather upholstery and bigger alloys.
Volvo V40 R-Design versions got a range of styling upgrades and part-leather upholstery. Then in 2016, the trim structure changed completely. Momentum was now the entry-level trim, which was pretty much the equivalent of SE but without cruise control. That box was checked by the more luxurious Inscription trim, along with ones for full leather, rear parking sensors and automatic wipers and sat-nav.
V40 R-Design trim was basically the same as Momentum but with more styling bits, while the R-Design Nav Plus added (guess what?!) navigation, cruise control and parking sensors, and R-Design Pro trim topped it up with the leather and automatic wipers, as well as a reversing camera.
Ask the heycar experts:
common questions
Is the Volvo V40 a good family car?
Not as good as you might expect for a Volvo. It has less boot space than most of its rivals (offering just 324 litres) and the rear seats are more cramped than in other hatchbacks.

How reliable is the Volvo V40?
Volvo as a brand has a strong reputation for reliability, but the V40 does have a few known minor issues, including potential problems with the door locks, rear lights, and coolant leaks.

Is there a new Volvo V40 coming out?
Not right now. The Volvo V40 was discontinued in 2019, and due to the success of its SUVs Volvo has no intention to replace it - in reality its successor is already here; the XC40 SUV.

What is the fastest version of the Volvo V40?
For a short time the V40 was sold with a 225PS five-cylinder T5 turbo petrol engine that was shared with the Ford Focus ST - it was seriously quick, but sadly replaced in 2015.

Answered by
heycar editorial team
Volvo V40 cars for sale on heycar
2,718
Number of cars available
£8.5K - £27K
Price bracket of these cars
Colours available on heycar
Keep me updated by email with the latest advice, news and offers from heycar
By submitting, you agree to our
privacy policy
.
Popular models
Similar models