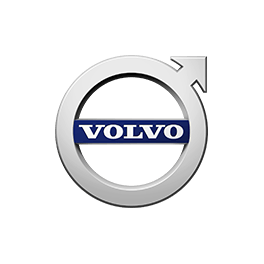 Volvo V60 (2010-2018) Review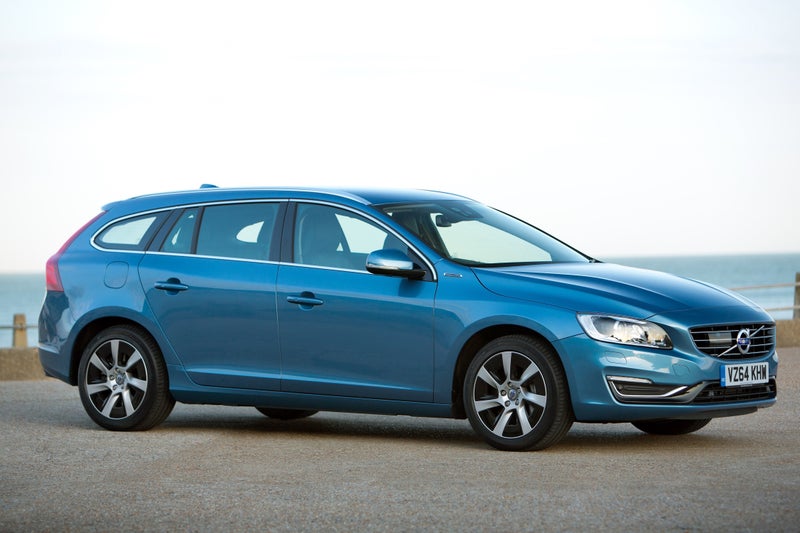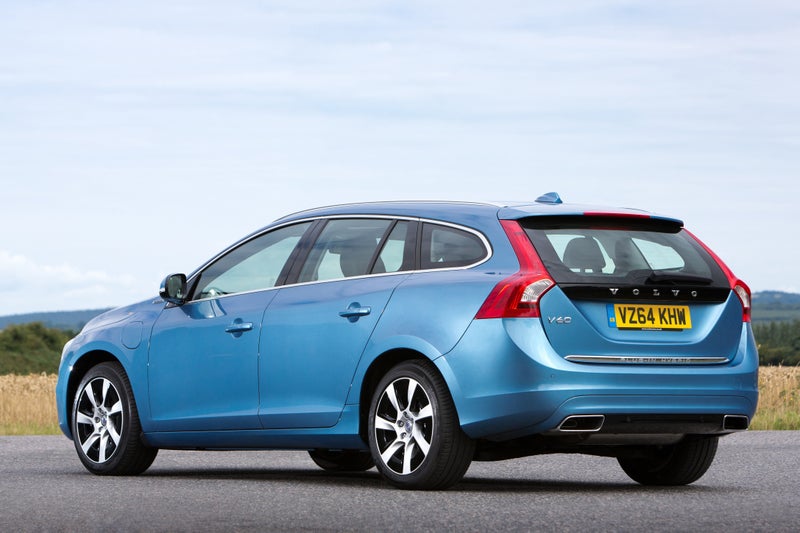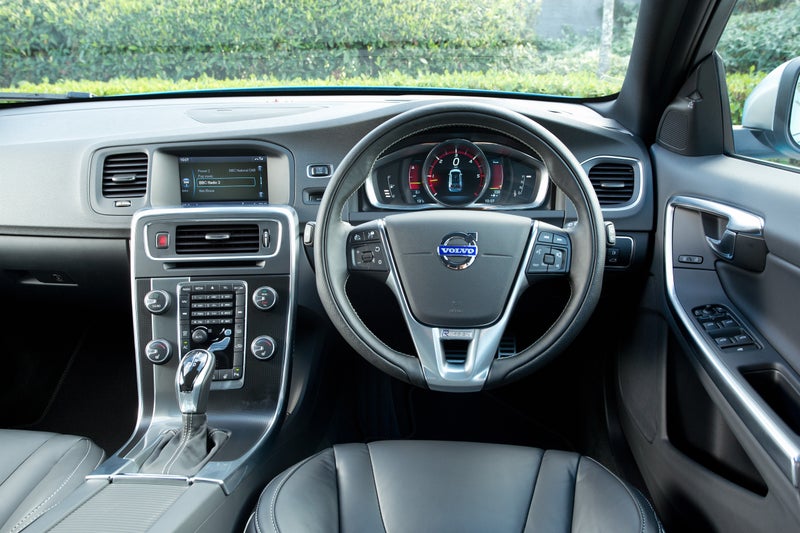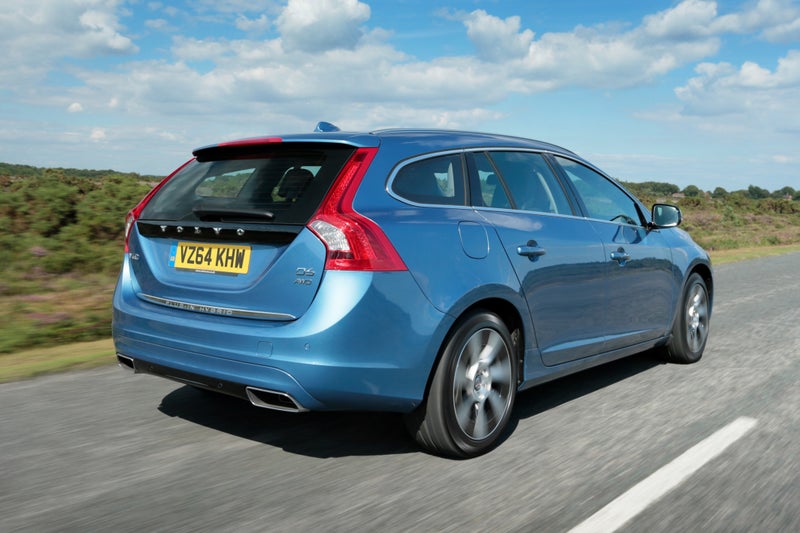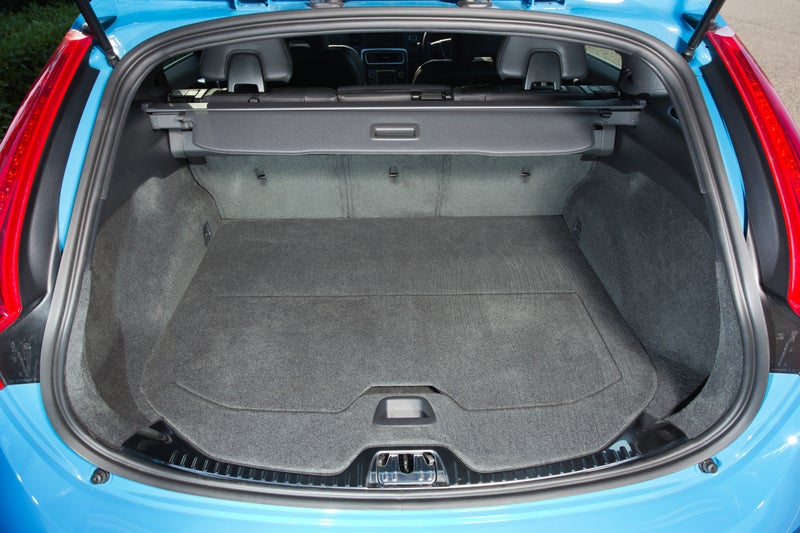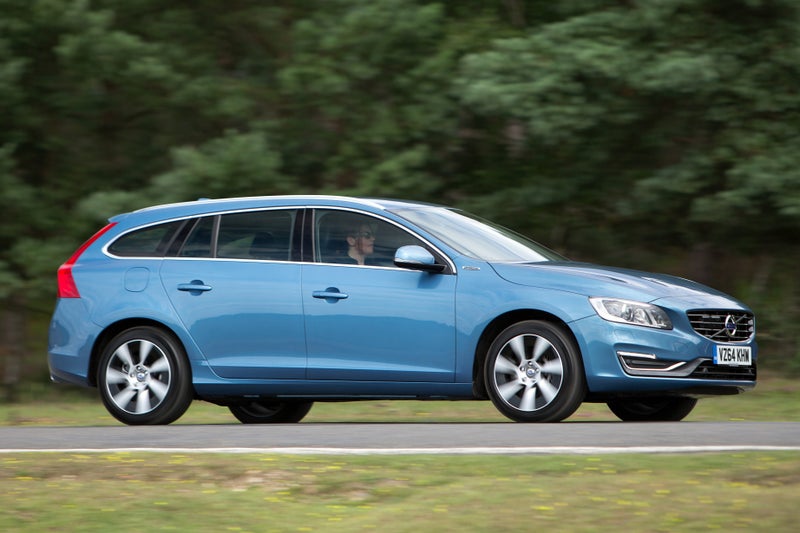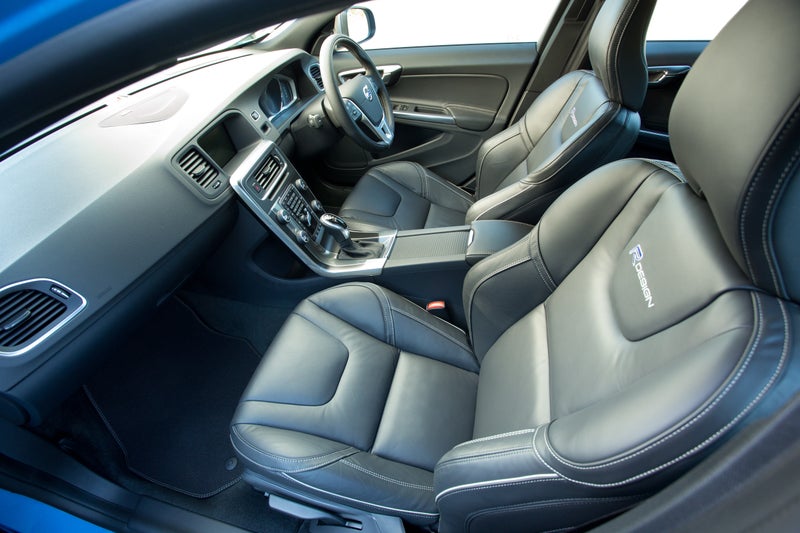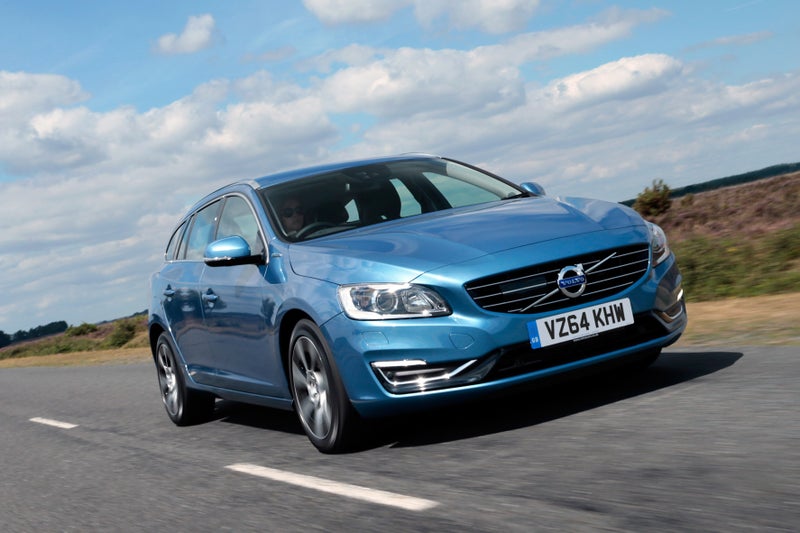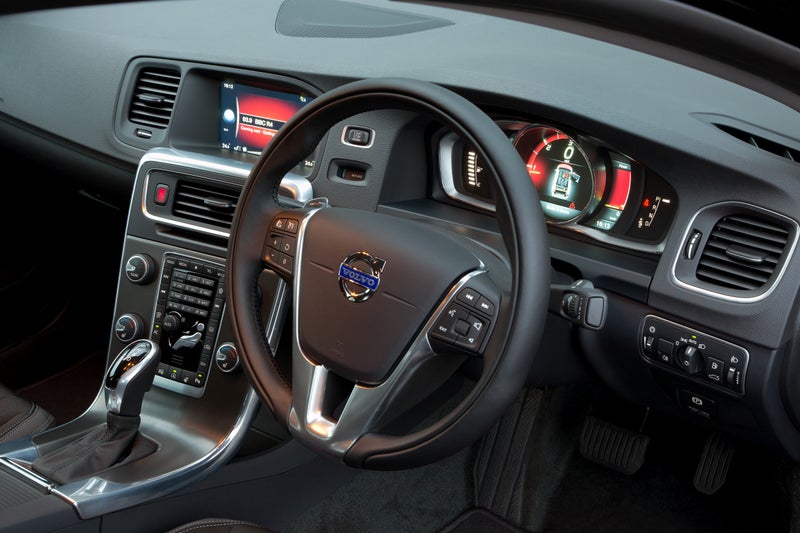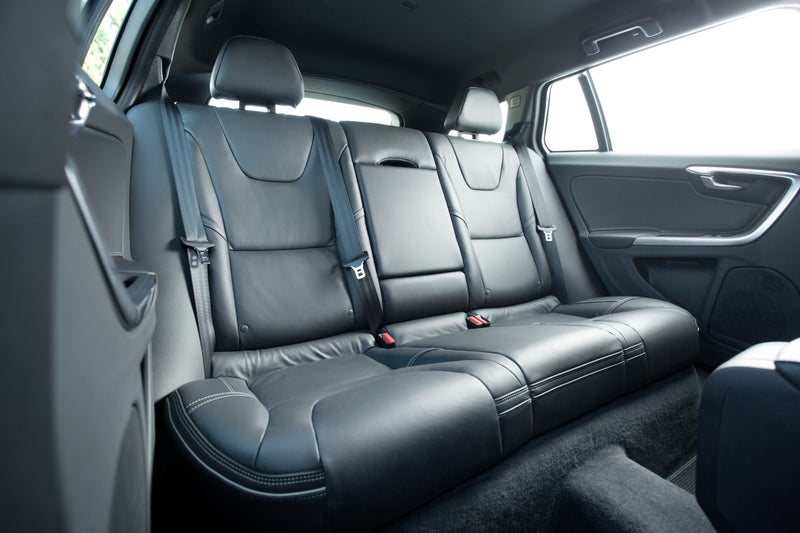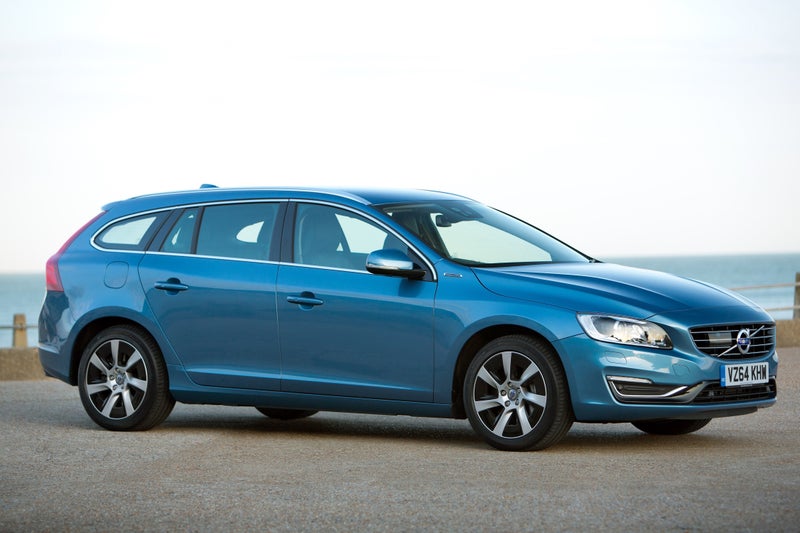 1/10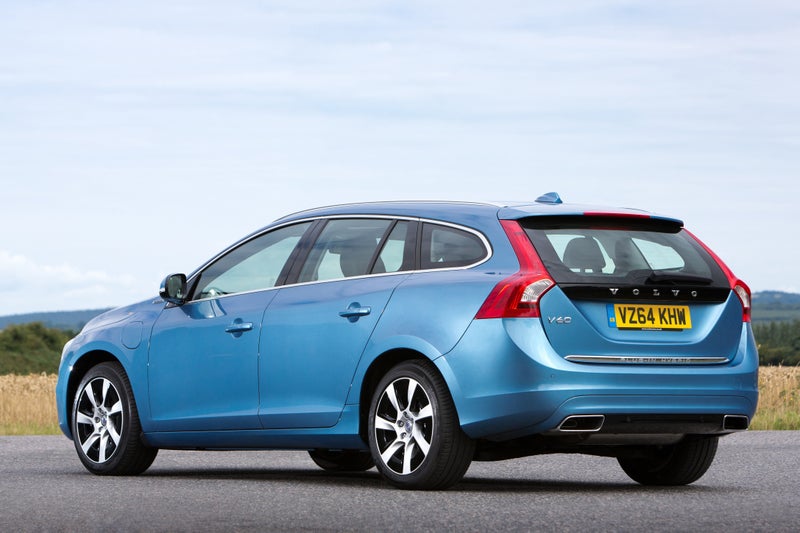 2/10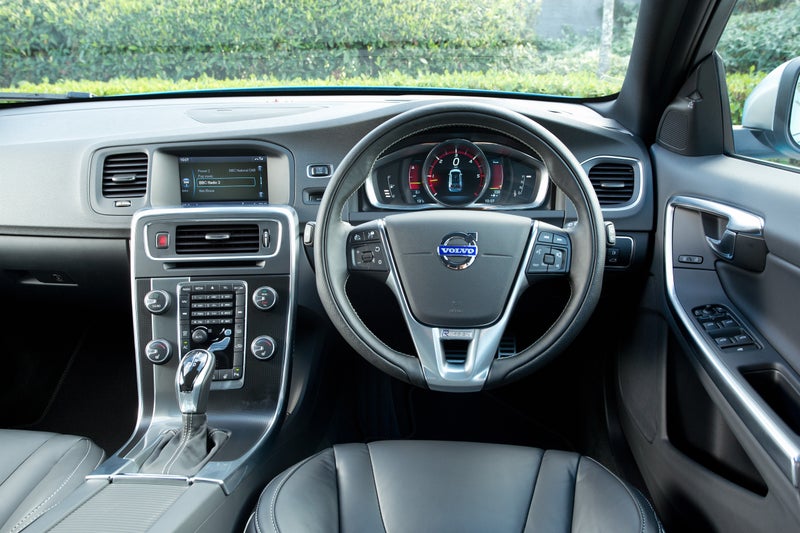 3/10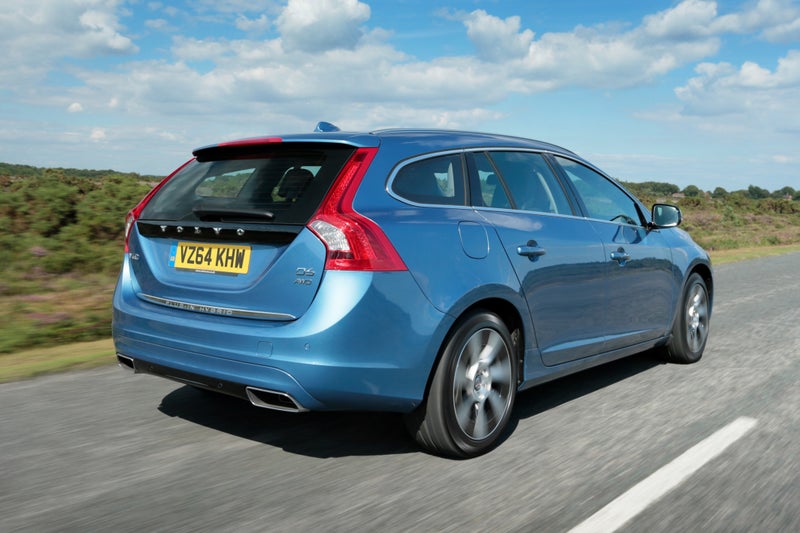 4/10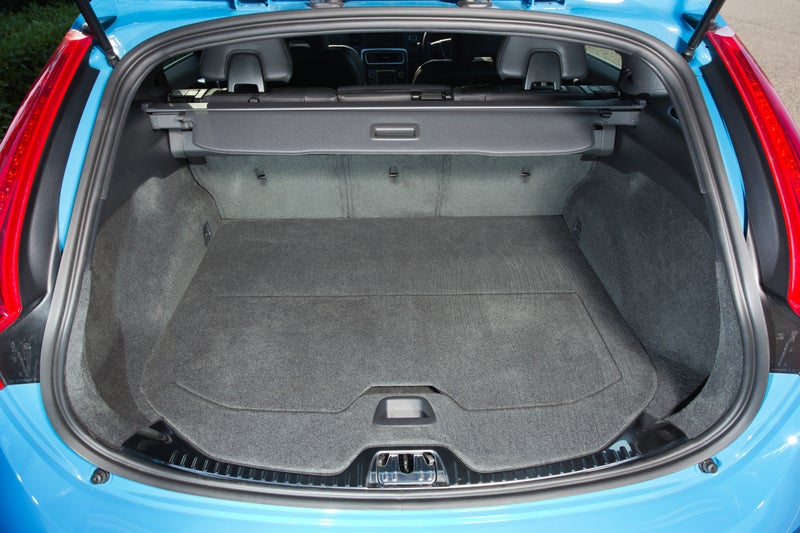 5/10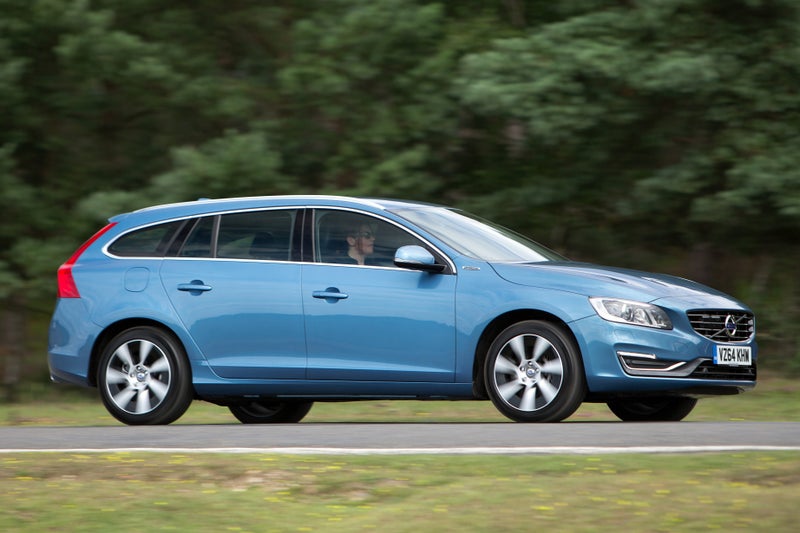 6/10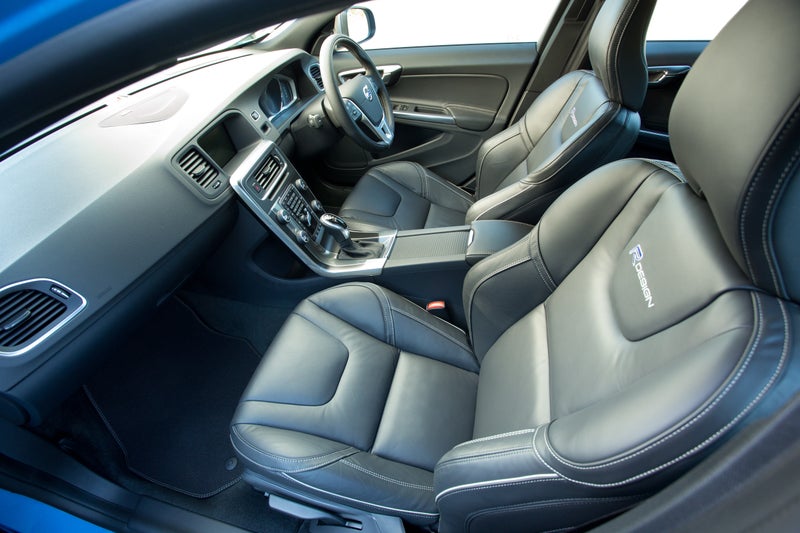 7/10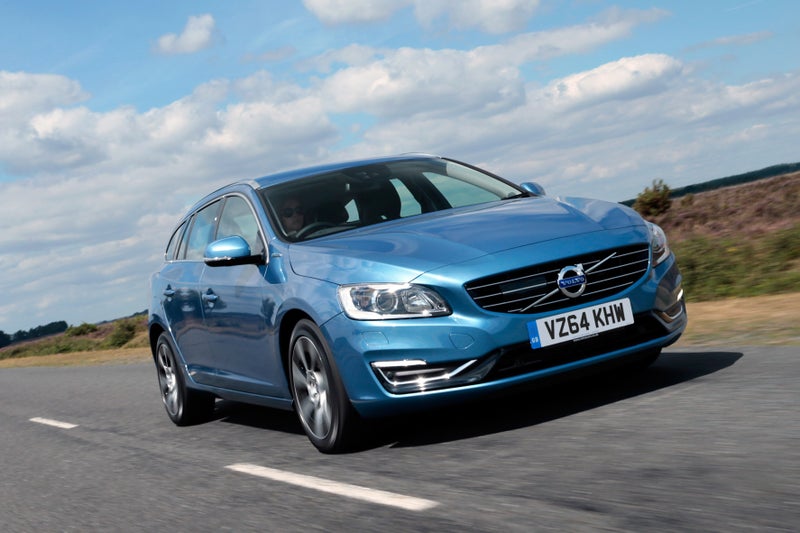 8/10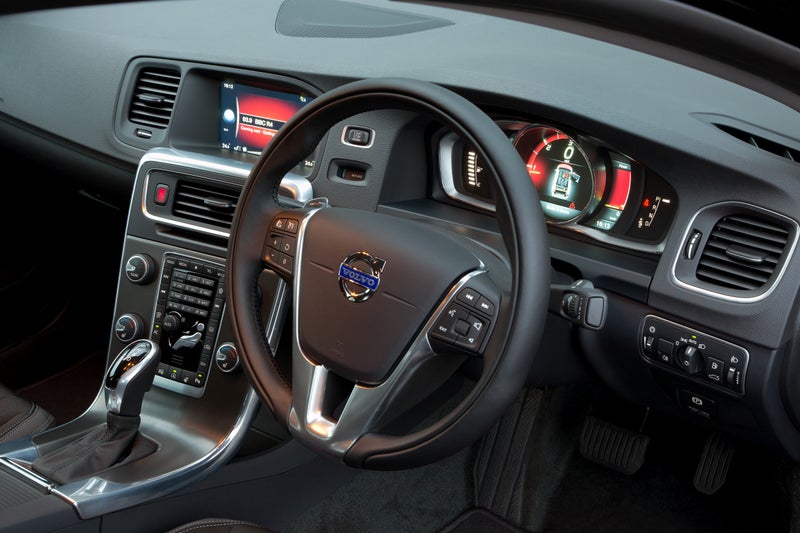 9/10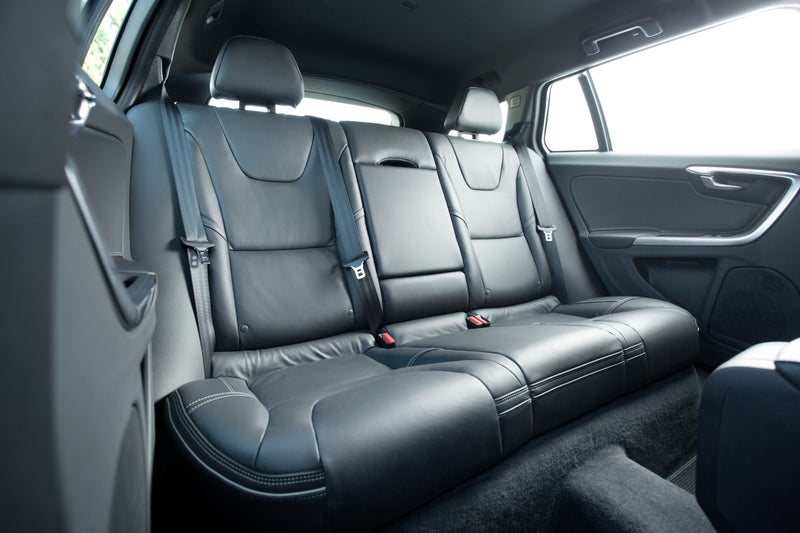 10/10
Launched in 2010

Estate

Petrol, Diesel, PHEV
Launch year

2010

Body type

Estate

Fuel type

Petrol, Diesel, PHEV

Written by
heycar editorial team

heycar rating
Oddly compromised yet appealing estate
Best bits
Extremely safe
Extremely comfortable
Newer D4 diesel engine is excellent
Not so great
Curiously impractical for a Volvo estate
Not very sporting for a 'sports wagon'
Interior is ageing badly
Read by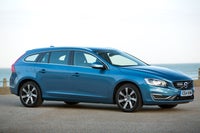 Overall verdict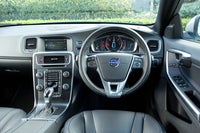 On the inside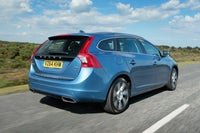 Driving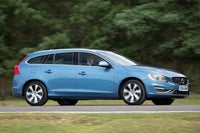 How much does it cost to run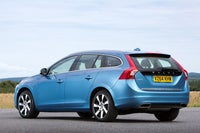 Prices, versions and specification
Overall verdict
"The Volvo V60 is not a capacious estate car, but it is a sound choice overall. It's comfortable, very safe and offers an excellent D4 diesel engine. Now at affordable used prices, it's an intriguing, better-value alternative to a premium German estate."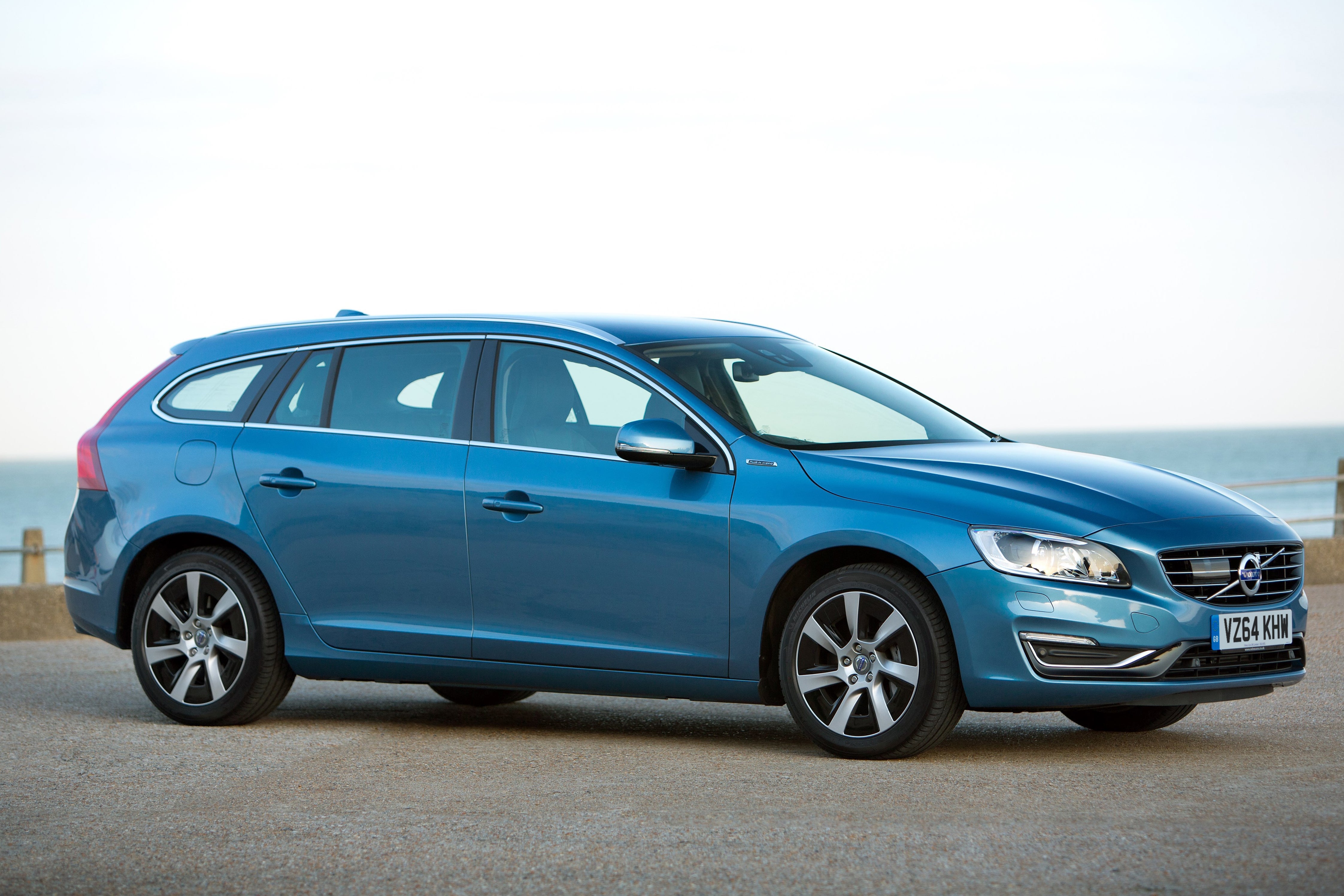 Tradition has it that a Volvo estate car should be a big, boxy thing. Its design would be made up solely of straight lines, mirroring the grandfather clock its antique dealer owners will often load into the back. That was old Volvo, though. The V60, launched in 2010, is one of the new breed. Boxiness was out, sleekness was in.
Volvo didn't even want us to refer to the V60 as an estate when it was new. This was a 'sports wagon'. Forget grandfather clocks, get your surfboard. The age of the target market seemed to have been halved overnight, with the V60 heralding a new era for the Swedish firm.
What happens in the minds of marketeers, of course, doesn't always transfer into reality. Rather than celebrating its new, youthful focus, many at the car's 2010 launch wondered where all the space in the back had gone. A Mercedes-Benz C-Class was bigger. Even an Audi A4 Avant was bigger. The Volvo estate car was a tradition the firm seemed intent on breaking, by giving us a car that wasn't very good at being an estate.
Luckily, the rest of it bore scrutiny. The sister car to the Volvo S60 saloon, this really was a bit of a transformation for Volvo. Its older small cars had felt like big cars with the ends chopped off. The V60 was much more lithe and agile, engaging in a way previous Volvos had not.
While not a car that could quite eyeball premium alternatives such as the Audi, Mercedes and BMW 3 Series Touring, it helped Volvo on the way to its current, genuinely premium status. Maybe intentionally being the 'anti-estate' was a clever long-term marketing ploy after all.
The 2010 cars are fine, but we're concentrating here on later, facelifted versions. The first set of updates came in 2013, with another batch of upgrades in 2016. If you're browsing the classifieds, you'll pick these cars out by their bigger, bolder chrome-framed grille, complete with enlarged Volvo logo in the middle. If you want something more rugged, there is also the Volvo V60 Cross Country.
The big news was the introduction of a Volvo-designed diesel engine called D4. This replaced earlier Ford-sourced motors, and was a huge step on. The D4 is powerful, smooth, quiet and extremely economical. Even today, it still stands up, and is an excellent second-hand choice.
Indeed, a facelifted Volvo V60 is now very affordable for such a safe and comfortable car. Few cars of this era pay such close attention to safety, both protecting you during a crash and helping avoid one in the first place. And in terms of overall cabin ambience and seat comfort, it's still a top-notch car: far more welcoming than the family hatchback alternatives.
It's far from perfect, this era of Volvo V60. There are niggles you need to be aware of, and the sheer compactness of the boot is still amusing for famed estate car specialist Volvo. But there's plenty to draw you to a V60, even more so if you choose the right engine and spec. Let us be your guide.
If you're looking for the newer version, you need our Volvo V60 (2018-) review.
Comfort and design
"The Volvo V60 has superbly comfortable seats. You'll sense the feel-good vibes the moment you drop into them. And rest assured, they will feel even better after three hours behind the wheel. Volvo has long been famed for its excellent seats and the V60 is no exception – particularly models with the sporty-look, bolstered R-Design chairs, which have the added advantage of holding you tightly in place during twisty-road drives."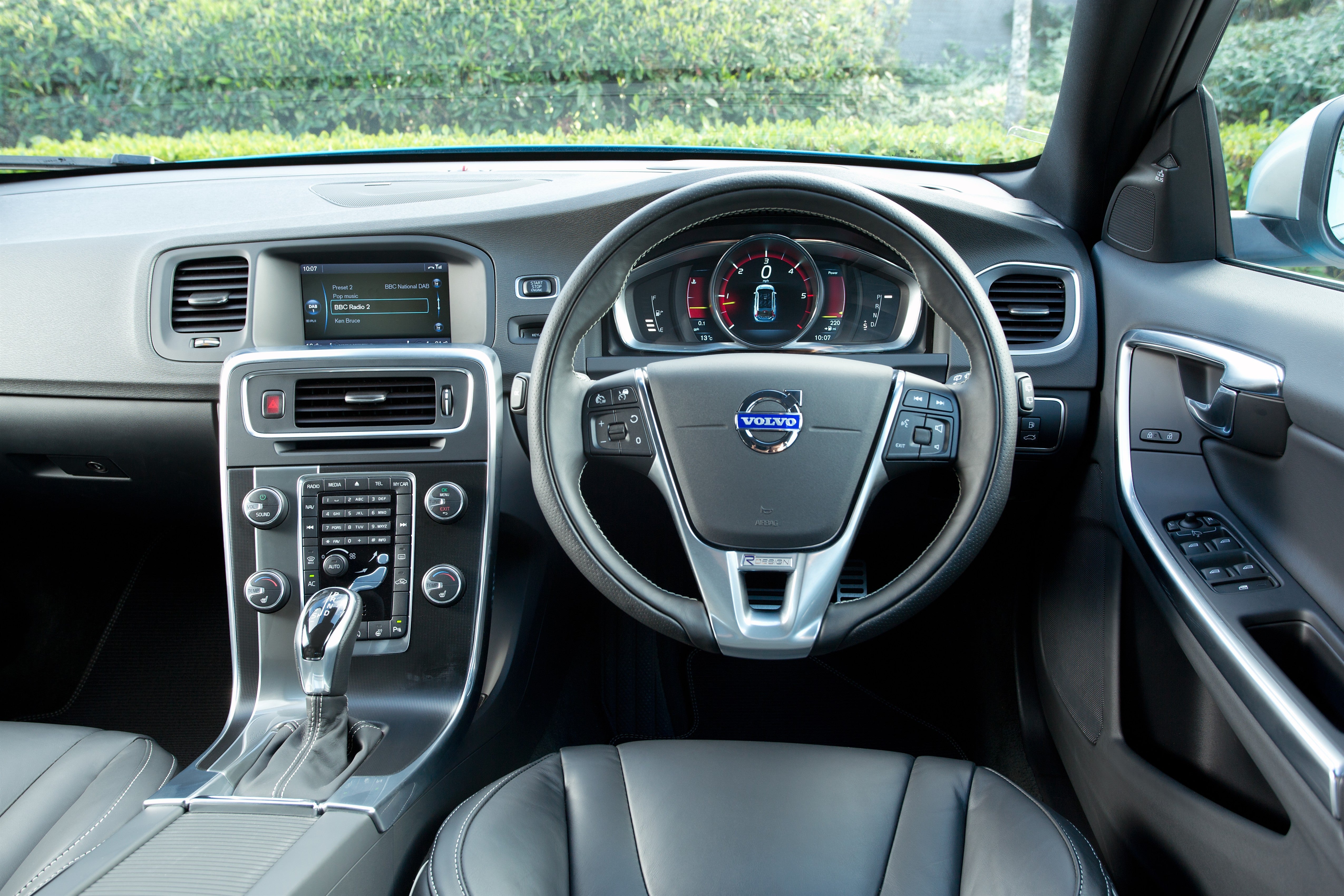 The configurable instrument pack is another neat design touch. Drivers can switch from a sporty look to a more eco-oriented display, or have a 'pure' look that pares back distraction to a minimum. The screen resolution is crisp and clear, and it helps even a five-year-old V60 to still feel modern.
The rest isn't so up-to-date. For starters, the infotainment screen is set within the dashboard, rather than standing proud from it. This means the screen is buried within a deep recess, and Volvo wasn't able to make it larger during the V60's lifetime. The dash design itself is also rather bulbous as a result, with a chunky upper surface that looks a bit heavy. And while, at first glance, the 'thin panel' centre console (with hidden stowage behind) seems smart, the plethora of buttons is an ergonomic disaster.
In too many ways, the interior of the V60 shows how cars used to be. If you're coming from a more modern vehicle, you'll be surprised at how dated the details are.
Handling and ride quality
"For a so-called sports wagon, the Volvo V60 doesn't feel particularly sporty. But neither should it. Comfort should be a priority in a Volvo, we think, not on-the-limit feedback."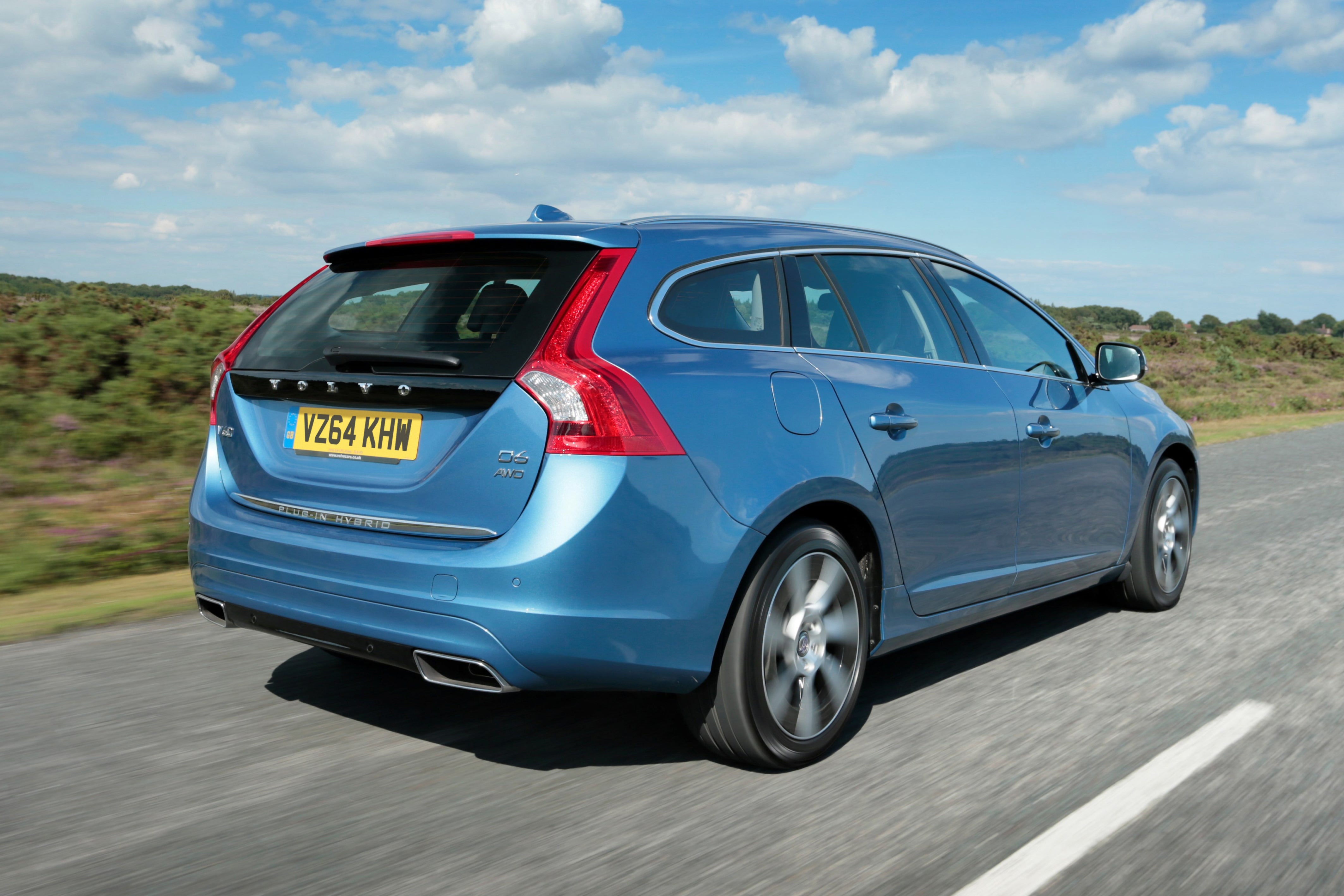 In this respect, the V60 delivers. Ride quality on all models is very compliant and comfortable. The suspension is set up a bit softer than many of its premium rivals, and this pays dividends on challenging roads, particularly in town where it soaks up humps and potholes with decent composure.
OK, models with larger alloy wheels are a bit more severe in this regard, but all V60s demonstrate good compliance across faster,more flowing roads. Not only are they comfortable, they are well planted and assured, too – that's the premium credentials coming to the fore.
The V60 is less enthusiastic and able when cornering. Its steering wheel is too large – if you're coming from a BMW 3 Series, it will feel like something more suited to nautical voyages. The steering is on the slow side too: intentionally so, to make it calmer and more settled when cruising on straight highways. But not really conducive to having fun on tight country roads.
The steering is also, unusually, both light and a little too keen to self-centre, which leads to mixed messages.
As for cornering, the V60 is a fairly softly set-up car that will lean into corners rather than remaining poised and alert through them. If you chuck it around, you'll soon find the body can't keep up with what you're asking it to do.
R-Design models are, admittedly, better in this regard, thanks to their lowered suspension, but they are still not as diamond-sharp as something like a mid-ranking 3 Series M Sport. Volvo's approach is different.
MPG and fuel costs
"D4 diesels are extremely fuel-efficient – well, the manual models are, at least."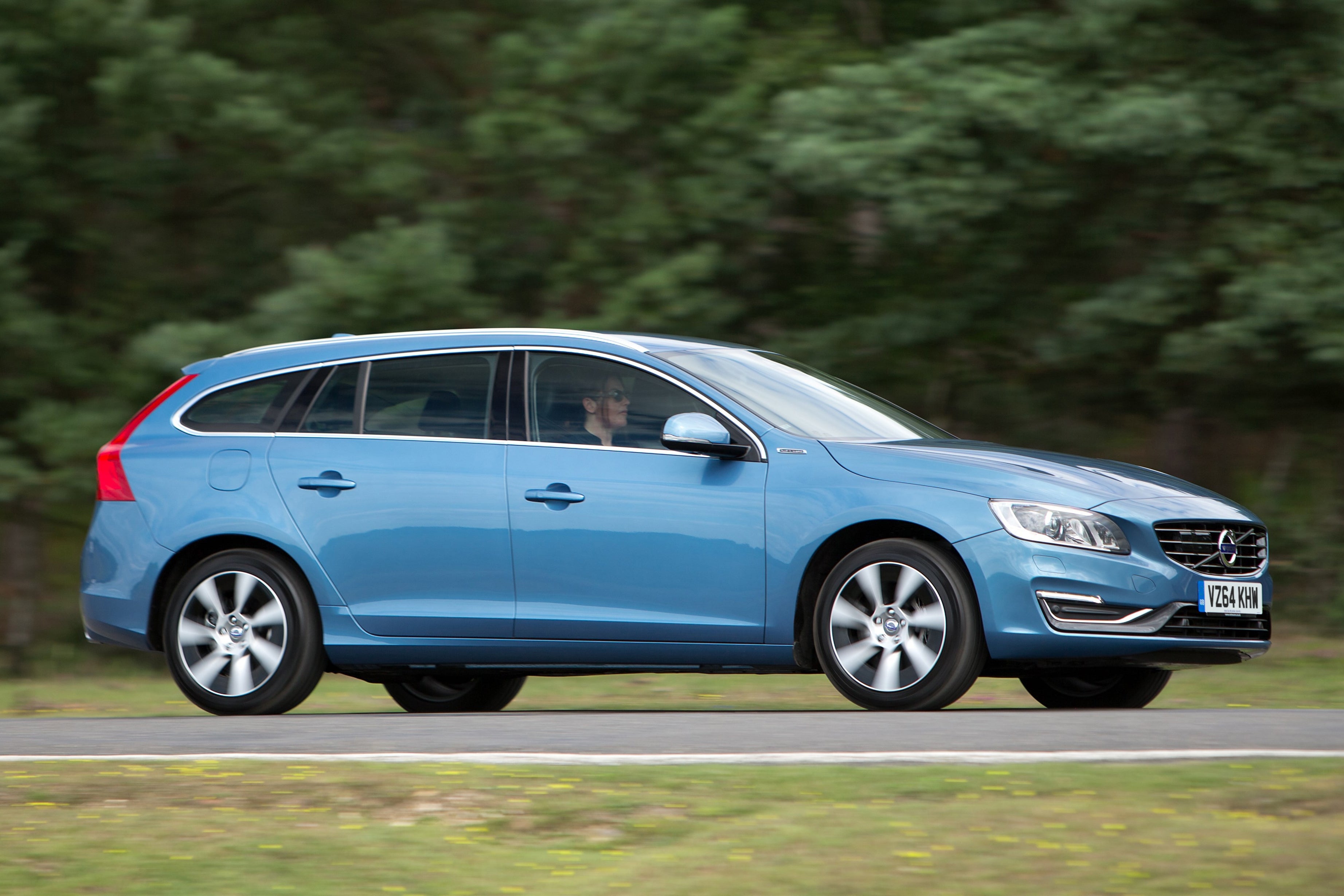 The figure of 62.8mpg may be to the older, more lenient NEDC test standard, but it's still extremely impressive for a 181PS car. D2 and D3 versions are similarly economical. However, automatic models drop down to less than 50mpg, which is disappointing.

Petrol-engined V60s are much less economical, so will cost rather a lot more in fuel bills. That's another reason to stick with the diesels.
How much should you be paying for a used Volvo V60?
"Volvo V60 prices for the D4 engine start from around £9,000. You can find cheaper models – a 2014 D2 with high miles costs less than £8000 – but the D4 is a better bet overall."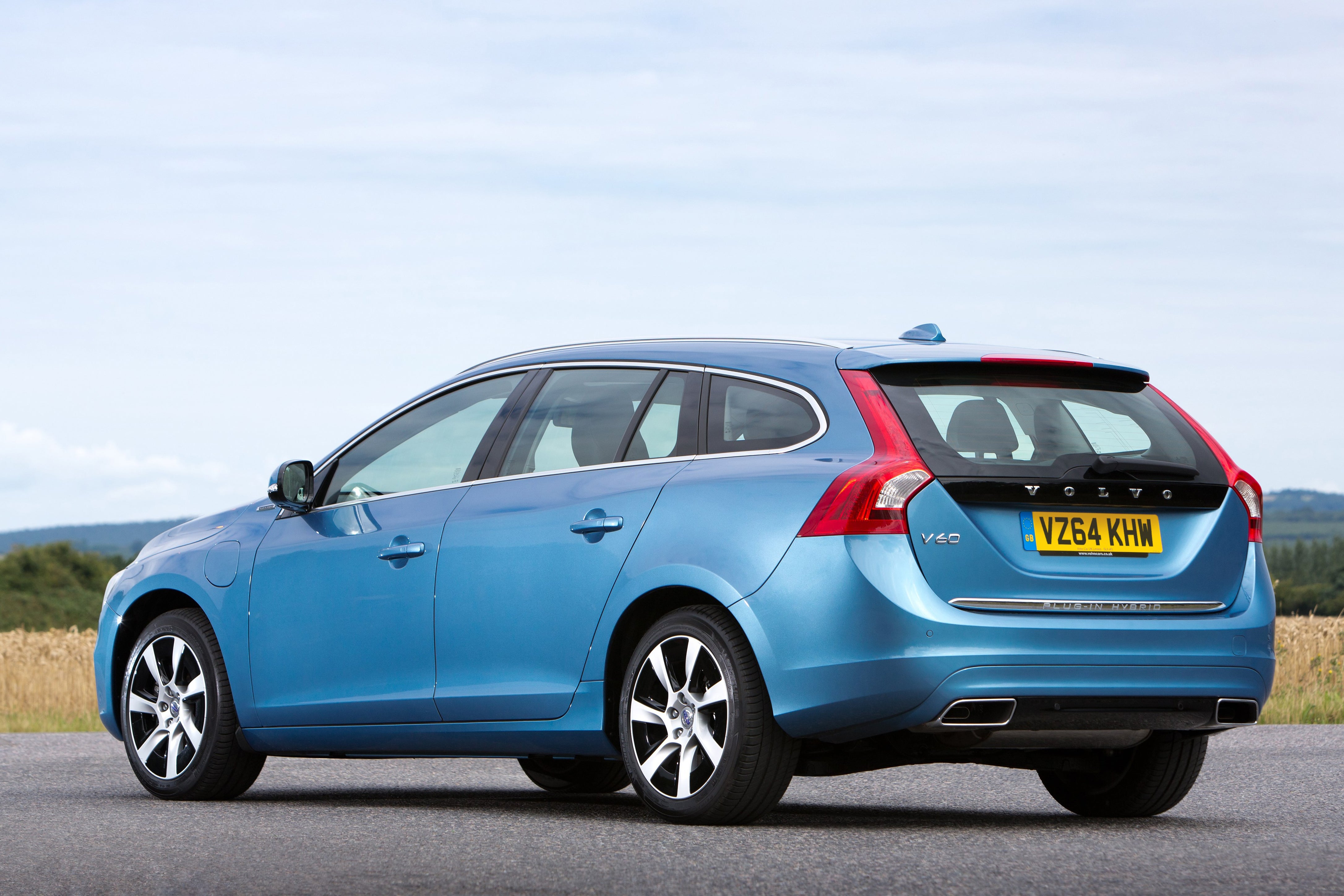 For a wider choice of trims, with lower mileages, you'll need to up your budget to around £11,000, but this will bring a good selection of 2016 and even 2017 cars, many with R-Design trim and some attractive paint colours.
If you like the sound of the D6 Plug-In Hybrid, be prepared to be patient. They are out there, but they're rare. The cheapest one we saw was priced at just under £14,000 – and it was a 2016 car with a rather steep 90,000 miles on the clock.
Is the Volvo V60 right for you?
The Volvo V60 won't be right for you if you're after a super-practical load-lugger. It's the anti-Volvo-estate, with restricted space and a sporty rake to the rear window (which will shatter if you slam it against anything remotely box-shaped). Buy a Volkswagen Passat Estate if you need a car of this size to serve as a genuinely practical estate.
In other respects, it's more interesting. More than any of its predecessors, this was a car that you could imagine people switching from an Audi or a BMW into. Particularly in facelift guise, it's a car that's nice to drive, with powerful and smooth engines, plus a good haul of luxury-level interior options.
Think of it as a modern Volvo and try to ignore the nagging voice in your head saying it should be the world's best mid-size estate car. It's not. But as a sporty wagon, it's actually not half bad. Maybe the marketing people were onto something.
What's the best Volvo V60 model/engine to choose?
No question, the best engine is the 2.0-litre D4 turbodiesel. This was the first of the modern range of engines that now dominate Volvo's range. It punches well above its weight and is a key part of the V60's gradual ascendancy to near-premium status throughout its lifetime.
Volvo fiddled around with the model line endlessly during the V60's lifetime, but one consistent aspect was the R-Design trim grade. That's the one we'd go for, as it looks smart and has a stylish interior – including a brilliant set of seats. You can even have it in a vivid blue, so it looks not unlike a high-performance Polestar Volvo. In our eyes, an R-Design D4 in Rebel Blue really is 'peak V60'.
What other cars are similar to the Volvo V60?
Quality and finish
Volvo's growing status as a premium maker wasn't quite fully-formed with this V60, but the car does feel robust, with a good-quality finish. The dashboard, for example, might be bulbous in places, but all the plastics are of a high standard and there are hints of the outstanding interiors Volvo boasts in its latest cars.
The company's pride in making great seats shows in how rich and nicely trimmed they are – particularly the R-Design chairs, which have a multi-material mix and beautifully intricate stitching. They look as good as they are to sit in.
Volvo offered a mix of centre console finishing trims when new, and it's quite nice scrolling through the used car ads to see what options are available. All have a good quality appearance and range-topping versions look very plush indeed. You can even get a wood-effect finish; trust us, it's a lot better than it sounds.
Infotainment
Every Volvo V60 uses either a five-inch or seven-inch central colour display: a consistent feature during the car's eight-year life. Rivals certainly have more impressive infotainment systems, particularly the BMW 3 Series Touring. Its iDrive setup is leagues ahead of Volvo.
The 2013-on cars we're concentrating on here use the improved Volvo Sensus system. This finally brought some semblance of logic to the menu settings, allowing drivers to navigate them without a furrowed brow or constant frustration. It is more logical and offers some reasonably advanced functionality, including Volvo On Call. This allows owners to monitor the V60 via an Apple or Android app.
It's just a pity the system is so fiddly to use. It's not a touchscreen, but it doesn't have a standalone controller either. Instead, users have to use one of the four rotary knobs on the centre console, twisting through menus then pressing the middle one to confirm. It's fiendishly frustrating and a reminder this is how things used to be done, not so long ago…
Space and practicality
Space in the front of the Volvo V60 is good. The driving position is excellent, with well-positioned pedals giving an authoritative feel behind the wheel. Drivers can position the (rather large) steering wheel nice and close, for a set-up to while away the hours behind the wheel. Don't forget those brilliant seats either, which further enhance comfort.
It's a pity about Volvo's daft key arrangement, though. It's located on the left of the steering column, rather than the right – and it's mounted on the dashboard itself, rather than the steering column. This means whatever is attached to the keyfob will jangle annoyingly against the dash. It's a surprising design flaw that's only overcome by not having anything attached to your car key.
Rear-seat space isn't so good. The 'sport wagon' ethos means a sporty roofline that nibbles into headroom for taller people, while legroom isn't great either. The driving position certainly encourages the driver to seek a spot-on setup, and this may almost eradicate space for whoever is sitting behind them.
Then we get to boot space. Beneath the retractable load cover, there's a measly 430 litres. This is an estate car, yet it only offers 50 litres more than a Volkswagen Golf hatchback. OK, the opening is wide, and the load lip is low, so it's practical to use. But the space on offer simply isn't up to scratch.
Folding the seats opens up 1,241 litres of space, and that's not particularly impressive either. At least the seats fold 40:20:40, which is practical, and when they're folded down, the load space is completely flat. A neat practical touch is the lockable stowage space beneath the boot floor.
Isofix is standard on the rear seats. As an option, Volvo also offers integrated child booster cushions, with two-stage height adjustment to help juniors get a good view out. They are suitable for kids weighing from 15-36kg.
Engines and gearboxes
The line-up of engines available in the V60 is truly mind-boggling. The Swedish company went unnecessarily overboard in its attempt to offer a premium-like choice of petrol and diesel engines. It didn't need to: our tip is to simply choose the D4 diesel and be done with it.
Introduced in autumn 2013, this smooth-running motor produces a healthy 181PS, and it is a beautifully smooth and well-oiled engine on the move. It's at its best when paired with the eight-speed automatic gearbox, where it serves up a genuinely premium experience that's easily a match for one of BMW's excellent diesels. It makes the diesel-engined Mercedes-Benz C-Class seem rattly and uncouth – and 0-62mph in 7.7 seconds proves that it's not all about refinement, either.
Volvo later launched further versions of this engine, a 120PS D2 and 150PS D3. They are also a good bet, if not quite as impressive as the excellent D4.
Later on in the V60's life, a good range of petrol engines was introduced. Also a 2.0-litre motor, the 190PS T4 could hit 62mph in just over 7.0 seconds, yet still return decent fuel economy. The 1.5-litre T3 wasn't bad either – and all of these engines are a big improvement over earlier T4 and T5 motors (you'll spot these by their hefty VED tax bills).
The V60 Plug-in Hybrid is an interesting engine that, thanks to how cars were tested back then, is able to serve up official sub-50g/km CO2 emissions. But while its five-cylinder engine and powerful electric drivetrain offer swift performance, it's a flawed proposition for everyday use. It feels like technology delivered before it was ready for production.
Refinement and noise levels
Refinement is excellent, particularly in models with the smooth-running D4 diesel engine. Volvo isolates road noise very well, and it's only a bit of tyre roar in R-Design models (with their wider wheels) that disturbs. The rumble of bumps and thumps in the road is kept at bay, and wind noise isn't excessive.
Not only is the Volvo V60 a very nice place to sit, it's also a car that will soothe you for hours behind the wheel, delivering a very convincing premium-grade experience.
Volvo's premium sound systems help enhance this experience further. Even the SE model features a high performance audio system, with eight speakers and a powerful amplifier. Upgraded sound systems offer even more punch, making good use of the car's fine refinement with excellent clarity, even at motorway speeds.
Safety equipment
Volvo treasures its reputation for safety: this is the company that invented the three-point seatbelt, then lifted the patent so every other carmaker could use it for free. It's therefore no surprise that the V60 scored a five-star Euro NCAP safety score in 2012, with 94% for adult occupant protection, 82% for child occupant protection, 64% for pedestrian safety and an unheard-of 100% for safety assist features.
Every V60 gets electronic stability control and an electronic speed limiter as standard, along with seatbelt reminders for all five seats – and five seatbelt pretensioners and belt load limiters – plus front and side airbags, and head airbags that extend to the rear. Just in case we were in any doubt, Euro NCAP also tested the V60 Plug-In Hybrid, awarding it a similarly glowing set of scores.
Optional safety gadgets such as the integrated rear seat booster cushions are also worth searching for on the used market today. These sit flush with the seats when not in use, offering arguably the safest form of seating for growing children when in use – a step beyond even an Isofix cushion.
Insurance groups and costs
For a premium car, insurance costs are not too excessive. The D2 starts from group 20 (out of 50), while a T3 is in group 24 upwards.
Our favoured 181PS D4 starts from group 26, which we think is reasonable for a car this able and upmarket. Plug-in hybrid versions fall into insurance groups from 42 upwards, so insurance costs will be significantly higher than the D4.
VED car tax
Free VED (road tax) on the V60 Plug-In Hybrid is a bonus, although it won't make up for that insurance premium. Plus, there are eco versions of the D4 that are also sub-100g/km in terms of CO2 emissions, and therefore VED-free.
Most models fall into the £20 to £30 tax band, which is hardly disastrous. Be careful if you're buying either a petrol model or an older D5 five-cylinder, as tax is a fair bit pricier.
Trim levels and standard equipment
Volvo sold a quite ludicrous array of trim lines throughout the V60's life. It's truly baffling, trying to work out what's what, so we suggest you save the effort and look out for R-Design versions instead. These have sporty trim and good looks, plus the best seats and nicest interior trim.
ES is the most basic grade, but you will prefer SE instead: it has bigger wheels, Bluetooth, a purifying climate control system, a better audio set-up and nicer upholstery. SE Lux brings leather upholstery and brighter headlights.
Volvo also sold various option packs. The Winter Pack has heated front seats and headlight washers, the Security Pack has laminated side glass (which has the added bonus of being quieter at speed), and the Driver Support Pack has a full suite of active safety assist gadgets These include autonomous emergency braking and a blind-spot warning system.
Learn more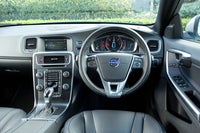 On the inside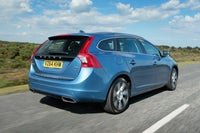 Driving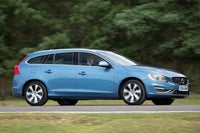 How much does it cost to run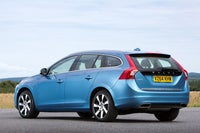 Prices, versions and specification
Reviews of similar cars
Quality checked, all cars less than 8 years old and warranty included
Looking for other Volvo cars?
Quality checked, all cars less than 8 years old and warranty included
Keep me updated by email with the latest advice, news and offers from heycar
By submitting, you agree to our
privacy policy
.
Popular models
Similar models