New car sales bounce back as showrooms open for first time in 2021
New car sales bounce back as showrooms open for first time in 2021

Over 141,000 new cars registered in April as showrooms reopen
Plug-in car market now accounts for just over one in eight vehicles registered in the UK
heycar data indicates that as many as one in ten are now buying their car online
The new car market rebounded in April as physical showrooms opened for the first time in 2021.
Official industry figures from the Society of Motor Manufacturers and Traders (SMMT) show that 141,583 new cars were registered in April 2021, significantly up on the same month in 2020 when the pandemic and a national lockdown forced all non-essential retail to close their doors to the public.
Car dealers reopened their doors to customers on 12 April in England and Wales, while buyers had to wait until 26 April in Scotland. The reopening marks the end of a three-month lockdown, with non-essential retail forced to close in January to combat soaring Covid-19 infections and hospital admissions.
The 141,583 new cars registered in April 2021 dwarfs the 4321 vehicles that were registered on the same month in 2020, when the first national lockdown effectively shut the country. However, industry figures suggest the new car market in the UK is down around 13% on the decade average for this time of year, but the SMMT has revised its forecast upwards to 1.860,000 new registrations by end of the year, up 13.9% on 2020.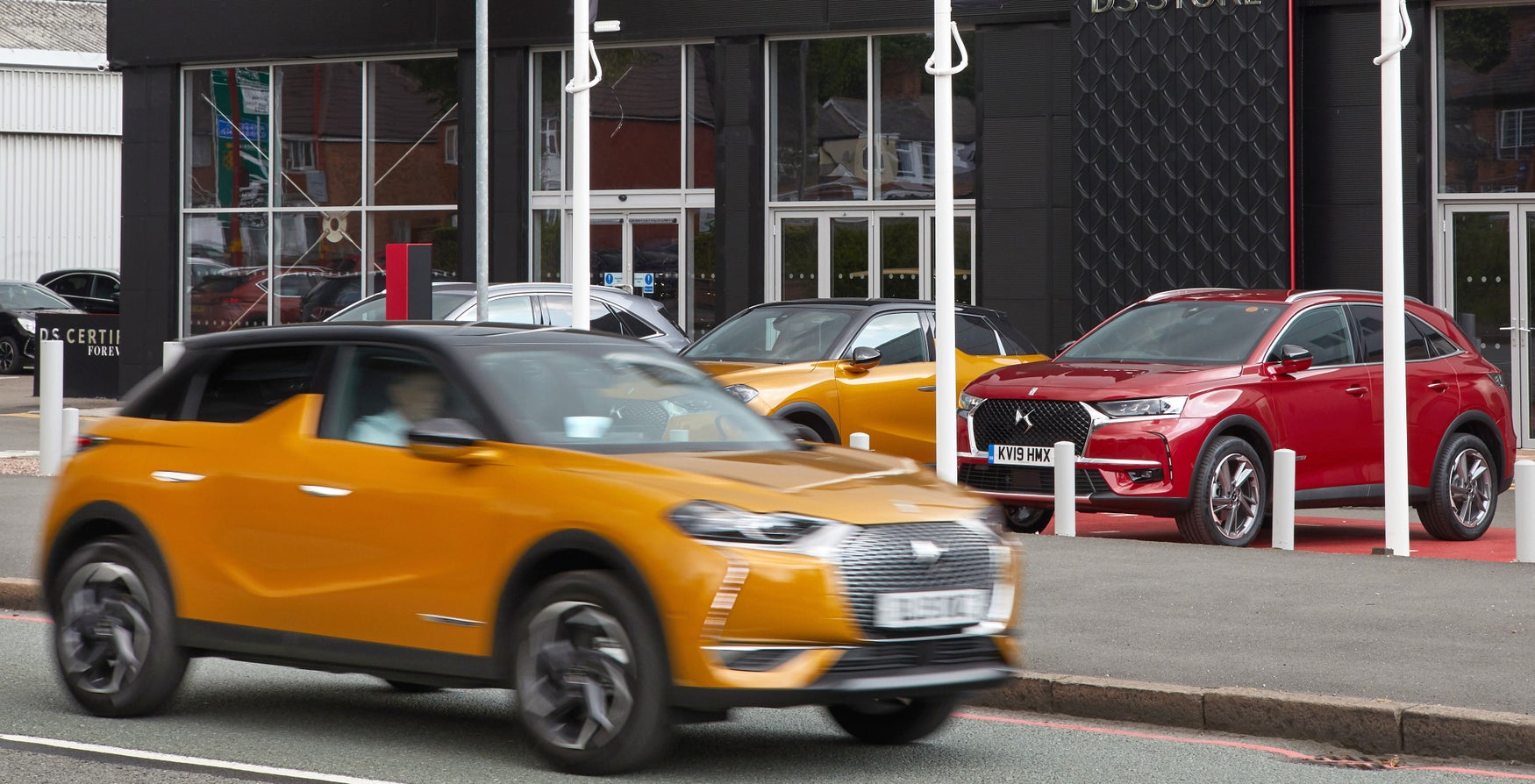 Petrol remains the fuel of choice for new car buyers but plug-in models are gaining popularity
Around 50% of all new cars registered in April 2021 were petrol-powered. Diesel accounted for just 10% of all new cars in the UK, which means just one-in-ten new vehicles are sold with a diesel engine - a move that reflects a significant shift in new car trends.
Total plug-in vehicle market share broadly followed the trend seen in recent months, accounting for just over one in eight vehicles, or 13.2%.
Unusually, plug-in hybrids (PHEVs), at 6.8% of the market, were more popular than electric vehicles at 6.5% - this follows important changes to the electric car grant. Monthly electric car uptake was down compared with Q1 2021 overall, however, as they had been running at 7.5% of total registrations.
Overall registrations for 2021 now stand at 567,108 units, some -32.5% down on the average recorded over the past decade. But the SMMT says the full impact of showrooms reopening has yet to be fully realised, given the delay between a customer initially visiting a dealership, deciding on a model and then taking delivery of that new vehicle is normally a number of weeks.
heycar insight: Has the pandemic changed car-buying behaviour in the UK?
At heycar, we are seeing significant indications of how the pandemic has transformed the nation's car-buying behaviour for good. This is chiefly demonstrated in a surge in customers who are now prepared to complete their entire purchase journey online.
Our data indicates that, since November, as many as one in ten heycar users took this approach. We're seeing particularly high interest in more remote areas of the country, away from large urban centres - where there are likely to be fewer showrooms nearby.
Since the first March 2020 lockdown, dealers in the UK have been changing the way they communicate with customers and advertise their cars, with video walkarounds and video appointments now becoming the new norm.
Despite the lockdown rules, dealers could still sell cars remotely in England, Scotland and Wales via home delivery or click and collect - both have proven popular based on the 425,525 cars sold January to March 2021.
Residents who live in the Truro postcode area have been most enthusiastic so far, with online orders accounting for 15% of all heycar leads. Galashiels and Orkney Islands were both responsible for 13% and 13.5% while 11.5% were from Kilmarnock and Canterbury.
Harrogate accounted for the lowest number of online sales with just two percent coming from there.
Reassurance is provided by the fact that all of our listed vehicles are sold via trusted dealers with a warranty. Buyers also get added peace of mind with a 10-day money-back guarantee with cars bought from selected dealers.
Karen Hilton, Chief Commercial Officer at heycar, says: "The pandemic has clearly sped up the industry's digital transformation, with customers increasingly confident in buying cars without kicking the tyres and looking under the bonnet.
"While physical showrooms will play a significant role for some time yet - it is clear that for many car buyers the road ahead will be a digital one."