Car insurance
Car insurance is a legal requirement for driving on UK roads so, before you drive away in your new wheels, you need to make sure you are covered. But what are the difference types of cover and how can you find the cheapest insurance with the best cover for you? We explain all...

Car insurance types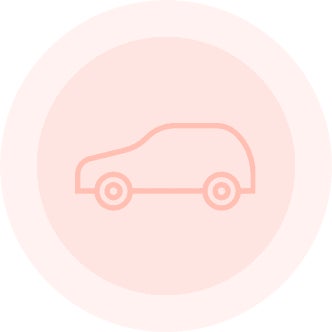 Third party car insurance
Third party cover is the legal minimum requirement for car insurance. While it doesn't cover any of your costs if you're involved in an accident (if your car is written off for example, you'll have to pay to replace it), it does ensure that anyone else involved in an accident (and that includes your passengers) is compensated.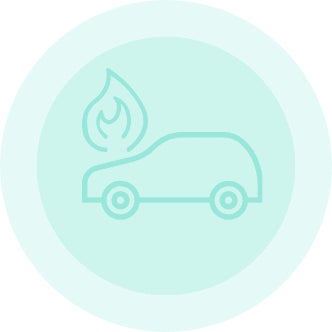 Third party, fire and theft insurance
The next level of cover and as the name suggests, this builds on the basic level of cover with additional insurance cover should your car be damaged by fire or stolen.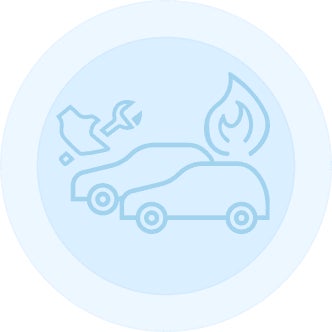 Comprehensive car insurance
For complete peace of mind, and especially if you own a car of any reasonable value, this is the cover to get. Providing the same cover as third party fire and theft, if also covers your vehicle if damaged in an accident. Insurance companies will also bundle in extras such as roadside recovery, so always check to see what's included.
Insurance FAQs
Do I need difference car insurance if I'm a care worker?
Care workers and carers often rely on their cars to do their jobs helping others, so it's important to have the right cover for the type of driving you use the car for.
If you only commute to one place of work, then the good news is that a standard policy that includes commuting will cover you. If you're going to be visiting patients or clients on multiple sites, then look at Business Class insurance. However, if you're going to be regularly transporting patients in your own car, consider a commercial policy.
Is there special insurance for people in the military?
If you're serving in the Army, Navy or Royal Air Force, you've probably found it can be harder to arrange cover than it would be normally.
In a lot of cases, you're probably moving around the country a fair amount and so most car insurance policies don't cover multiple addresses. That's not forgetting parking your car 'inside the wire' and being deployed overseas.
The good news is that to help reduce the cost of car insurance for those in military service, there are a number of dedicated insurers out there that cover you without hiking the premiums up. ForcesCompare is a great place to start.
Is car insurance cheaper if you are retired?
Retired drivers are some of the safest on the road. With years of experience behind the wheel, retired drivers are also half as likely to be involved in a crash as some of the highest risk drivers. This means that retired drivers should be looking at paying substantially less than a younger and inexperienced driver.
If you're retiring, you should let your insurer know, especially if you've been using your car to commute to work. Removing this commuting element from your policy can help reduce your premium. If you have a younger member of your family still on your insurance, it might be time to take them off if they've now got their own car as this will also lower your premium.
Have a think about the size of your car. You might not need a large family car anymore, so swapping to something smaller will make insurance that bit more affordable. Especially if you find a car in a lower insurance group with plenty of safety kit.
What happens if your car insurance is cancelled?
If your policy holder cancels your car insurance, you're likely to find it hard to get insurance with another provider. This is because you've likely done something to break the rules and insurers take a very dim view of this. At best you'll have to go to a specialist broker and expect to pay significantly more than what you have been paying.
Jaguar F Pace
3.0d V6 S 5dr Auto AWD
PCP: £513.73/mo
Representative example: Contract Length: 37 months, 36 Monthly Payments: £513.73, Customer Deposit: £5,700.00, Total Deposit: £5,700.00, Optional Final Payment: £20,001.63, Total Charge For Credit: £6,195.91, Total Amount Payable: £44,195.91, Representative APR: 7.9%, Interest Rate (Fixed): 4.07%, Excess Mileage Charge: 14.9ppm, Mileage Per Annum: 10,000
Honda Civic
1.0 VTEC Turbo 126 SR 5dr
Manufacturer Approved
Drift Bridge Honda Crawley

Sussex, RH108JG
PCP: £408.51/mo
Representative example: Contract Length: 36 months, 35 Monthly Payments: £408.51, Customer Deposit: £3,592.00, Total Deposit: £3,592.50, Optional Final Payment: £9,042.29, Total Charge For Credit: £2,982.64, Total Amount Payable: £26,932.64, Representative APR: 6.9%, Interest Rate (Fixed): 3.54%, Excess Mileage Charge: 5.71ppm, Mileage Per Annum: 10,000