Parents driving up to 40 miles to get their baby to sleep
Parents driving up to 40 miles to get their baby to sleep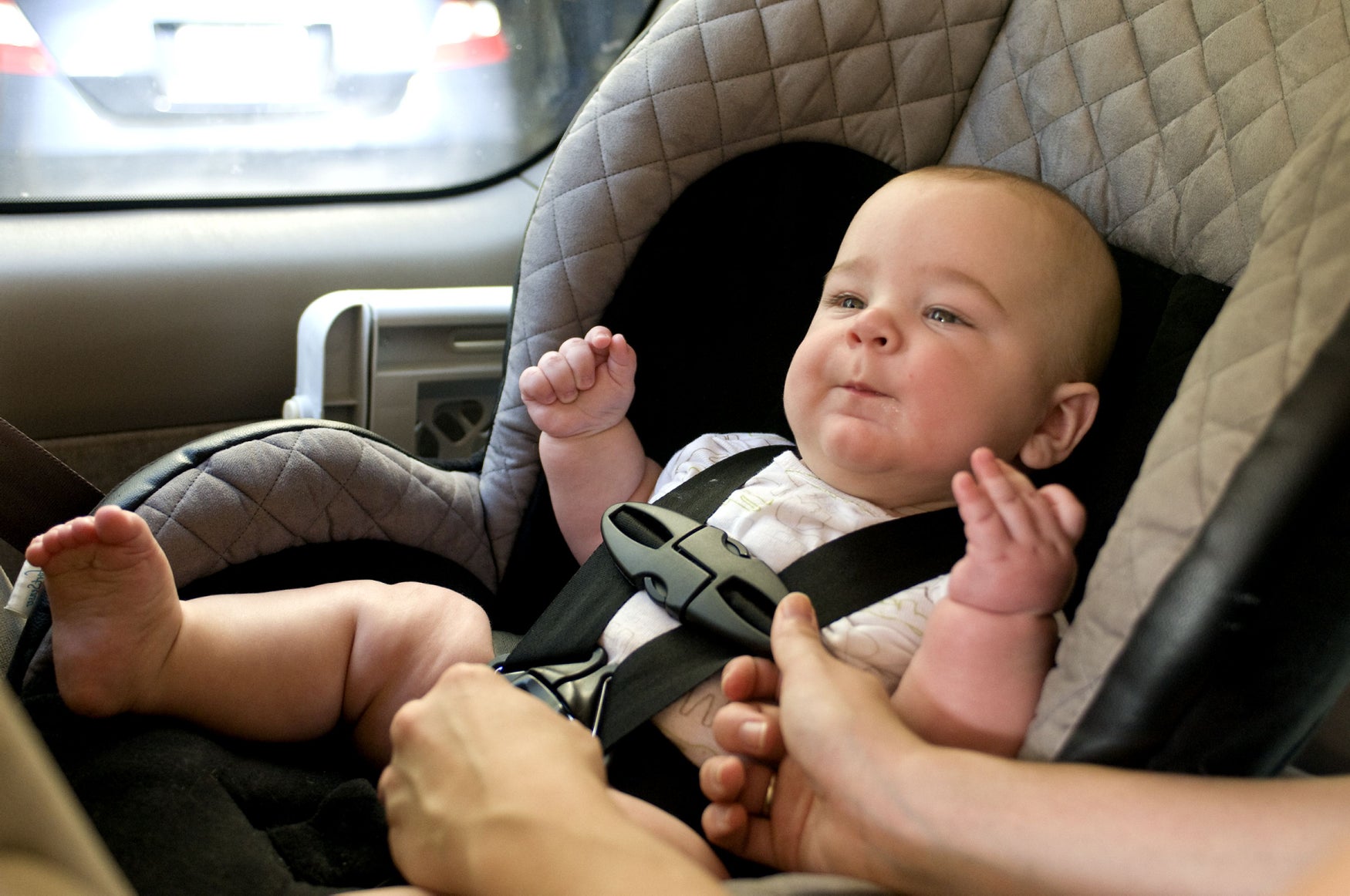 One in five sleep-deprived parents will cover 40 miles in a bid to get their baby to doze off
Sizzling temperatures are driving parents to their cars in a bid to grant sleepy children some shut-eye during the current heatwave
New research reveals that many parents are opting for the cooling comfort of the car's aircon to send children to sleep
The UK's lack of air-conditioned homes has driven parents to their cars in a bid to grant sleepy children some shut-eye during the current heatwave.
Twenty-one per cent of parents admit to driving as far as 40 miles in a bid to get their baby to sleep, as many parents opt for the cooling comfort of the car's aircon to send children to the land of nod.
We surveyed over 1000 new parents about their child's sleeping habits and one-in-five said they would use their car and cover up to 40 miles in a bid to get their baby to doze off.
A quarter (26%) of those polled said they travel up to 20 miles, while one in ten (13%) will take on a 50-mile trip if it means their offspring reach the land of nod.
The study also discovered that motorways are the most favoured option (28%) for successfully getting under-ones to sleep.
The research comes after parents said choosing the right car seat remains a puzzle - with four in ten revealing they don't know which one to buy.
With so many regulations covering child car seats, a huge array of styles and safety labels in shops and no 'one size fits all' seat, it's no wonder over one third (37%) of parents say they are overwhelmed by the sheer amount of choice.
To help parents make an informed choice for their cars and get the information they need quicker, we have created a useful Child Seat Chooser tool to help you find the right fit for your particular make and model of car.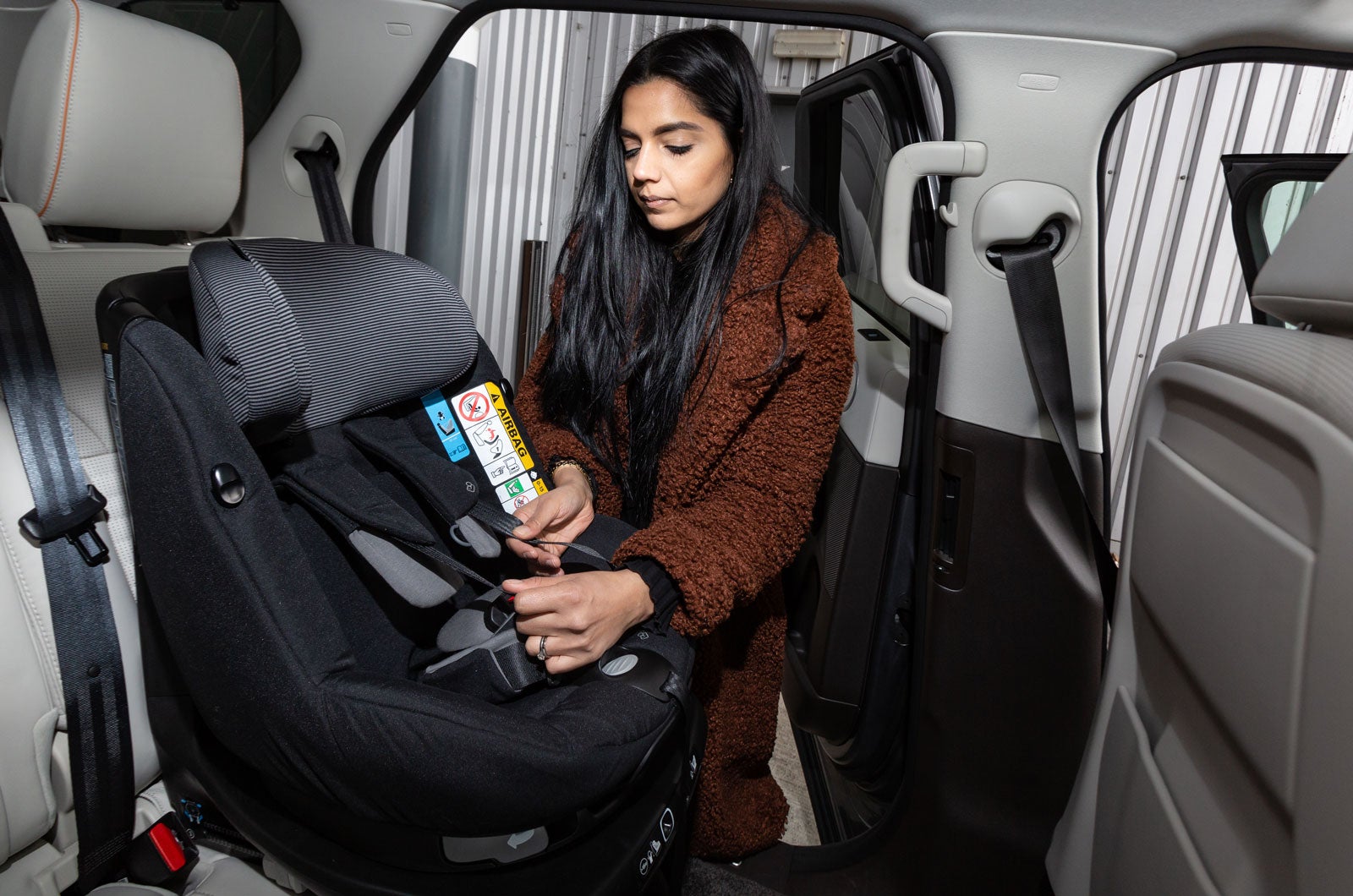 What are the best songs to get your baby to sleep?
Pop emerged as the most popular musical genre for helping get a child to sleep in the car - being the choice of one in five parents (18%).
Classical music (13%) and country music (eight per cent) took second and third places respectively.
Nursery rhyme Twinkle Twinkle Little Star emerged as the most popular song choice with Baa Baa Black Sheep and Baby Shark also among the top contenders.
Someone Like You by Lewis Capaldi, Heather by Conan Grey and Bob Marley classics like Three Little Birds also made the running.
Our study also explored the impact lockdown has had on new parents: Forty per cent say they feel like it has resulted in them missing out on special moments. The same proportion (40%) say they intend to head out on a road trip with their little ones as soon as they are permitted.
Half (48%) said they intend to make up for lost time, by undertaking lots of activities now lockdown has lifted.
Volkswagen Golf
1.4 TSI SE 5dr
Edwin May Volkswagen Portadown

Armagh, BT635AP
PCP: £215.58/mo
Representative example: Contract Length: 37 months, 36 Monthly Payments: £215.58, Customer Deposit: £2,099.00, Total Deposit: £2,099.25, Optional Final Payment: £6,750.00, Total Charge For Credit: £2,615.13, Total Amount Payable: £16,610.13, Representative APR: 9.4%, Interest Rate (Fixed): 4.82%, Excess Mileage Charge: 9ppm, Mileage Per Annum: 10,000
Volkswagen Golf
1.4 TSI 125 S 5dr
Inchcape Volkswagen Shrewsbury

Shropshire, SY13TG
HP: £352.01/mo
Representative example: Contract Length: 36 months, 35 Monthly Payments: £352.01, Customer Deposit: £1,942.00, Total Deposit: £1,942.05, Total Charge For Credit: £1,677.41, Total Amount Payable: £14,624.41, Representative APR: 9.9%, Interest Rate (Fixed): 9.82%