First drive: Ford Fiesta ST Edition
First drive: Ford Fiesta ST Edition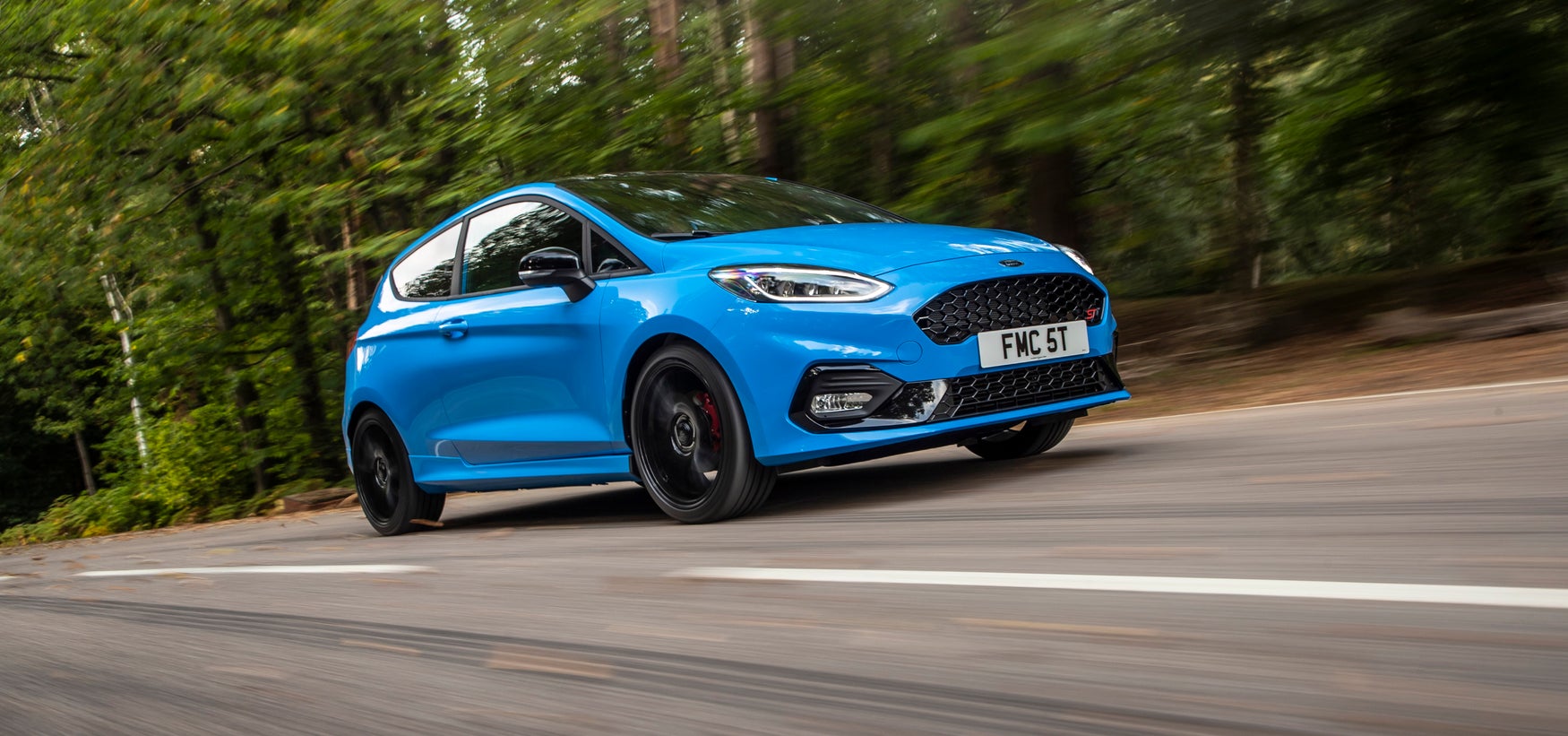 Best bits
Turns the Fiesta ST into a serious cornering tool
Unique Azura Blue looks epic
Rarity
Not so great
Loses some of the standard car's playfulness
No quicker in a straight line
Pricey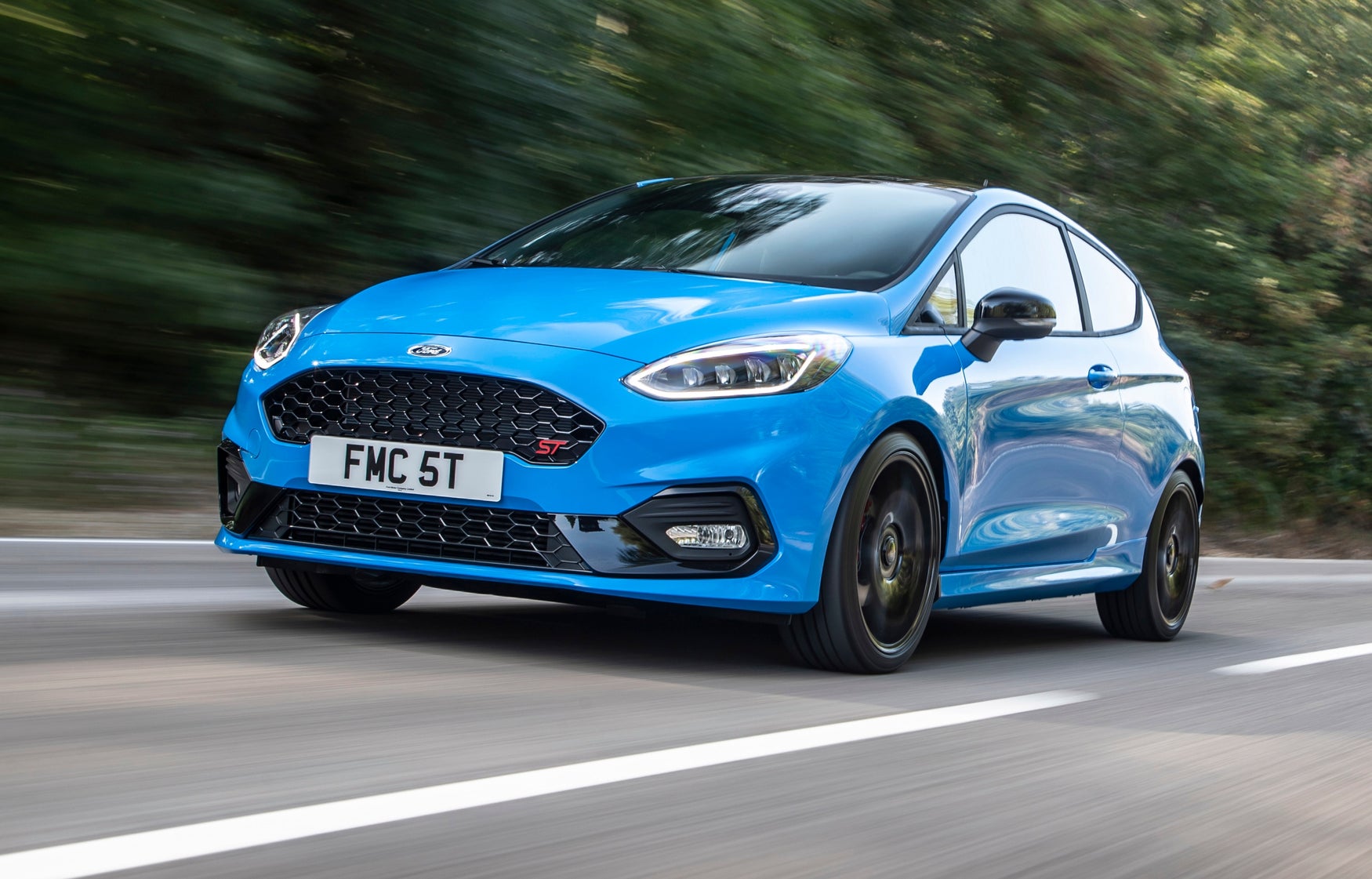 What is it?
Before we answer that question, let's recap on what the standard Fiesta ST gets you.
Taking a basic Ford Fiesta as a base, it adds a punchy 200PS three-cylinder 1.5-litre petrol engine with an exhaust that makes silly noises – pops, splutters, bangs – galore. Uprated brakes and stiffer suspension mean it stops and drives very well, but it's also excellent for pootling about the city and, unlike the old model, pretty decent at munching up motorway miles, too.
Like the outside, the inside gets enough sporty touches to mark it out from the regular car, including a pair of supportive sports seats. You also get modern tech like an infotainment screen that integrates seamlessly with your smartphone, a B&O stereo, rear-view camera, interior space that'll just about accommodate a young family and running costs that won't break the bank.
And you get all that for just £24,580. But while the standard ST is great fun, it's a bit too soft to be serious competition for the likes of the Toyota GR Yaris or Hyundai i20 N – that's where this £27,000 ST Edition comes in.
It adds trick manually adjustable suspension with 12 bump and 16 rebound settings, along with light-weight flow-formed alloy wheels bolted to the hubs. Factor in the exterior's unique Azure Blue paint and contrast high-gloss black highlights used for the spoiler, wheels, lower rear bumper and boot badge, and the result is a car that sits lower and looks more purposeful than standard.
Which is enough to overlook that the interior upgrades are limited to a new steering wheel – with a Sport button – contrast seat stitching and carbon-fibre look trim.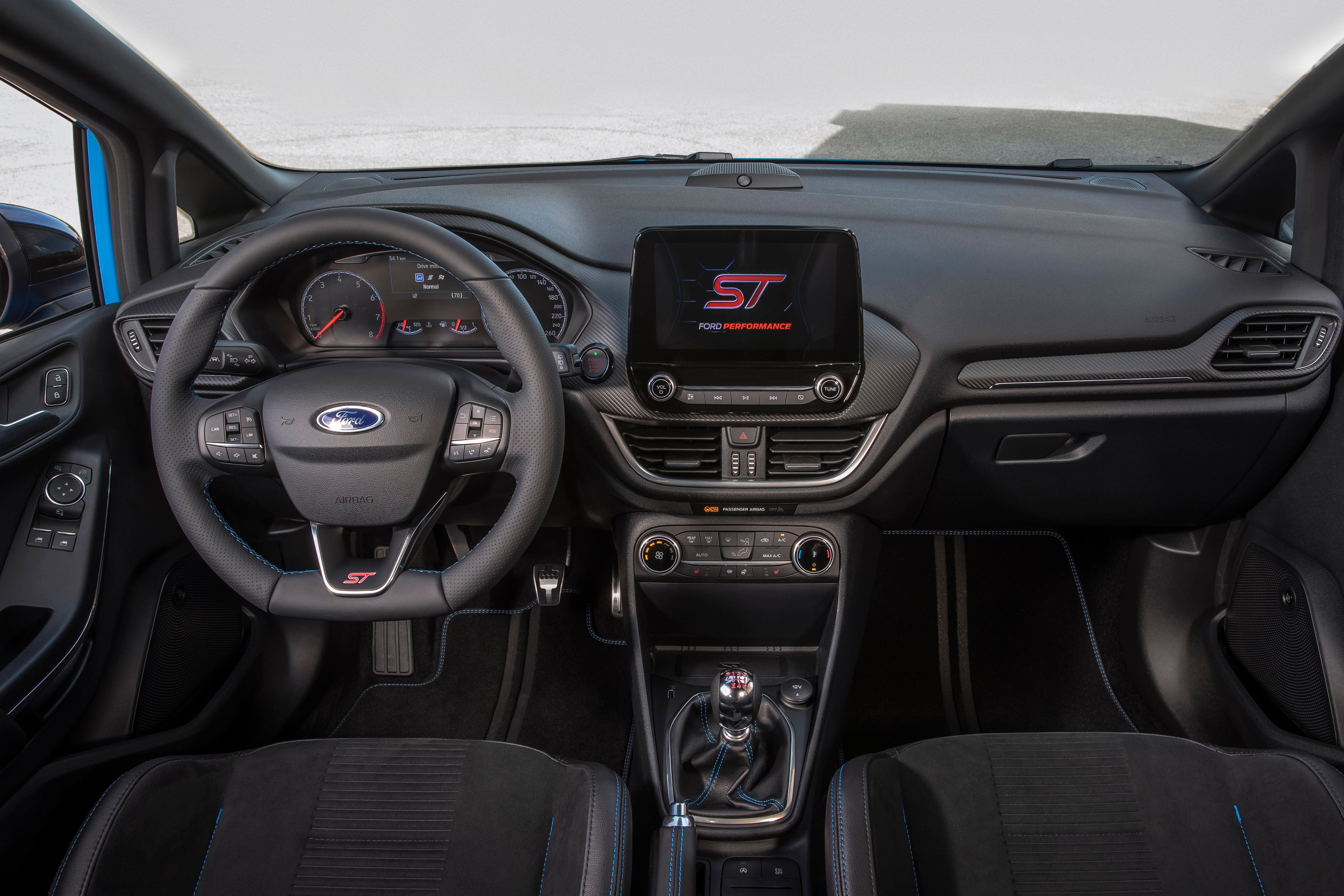 Inside, you get a drive-mode button on the steering wheel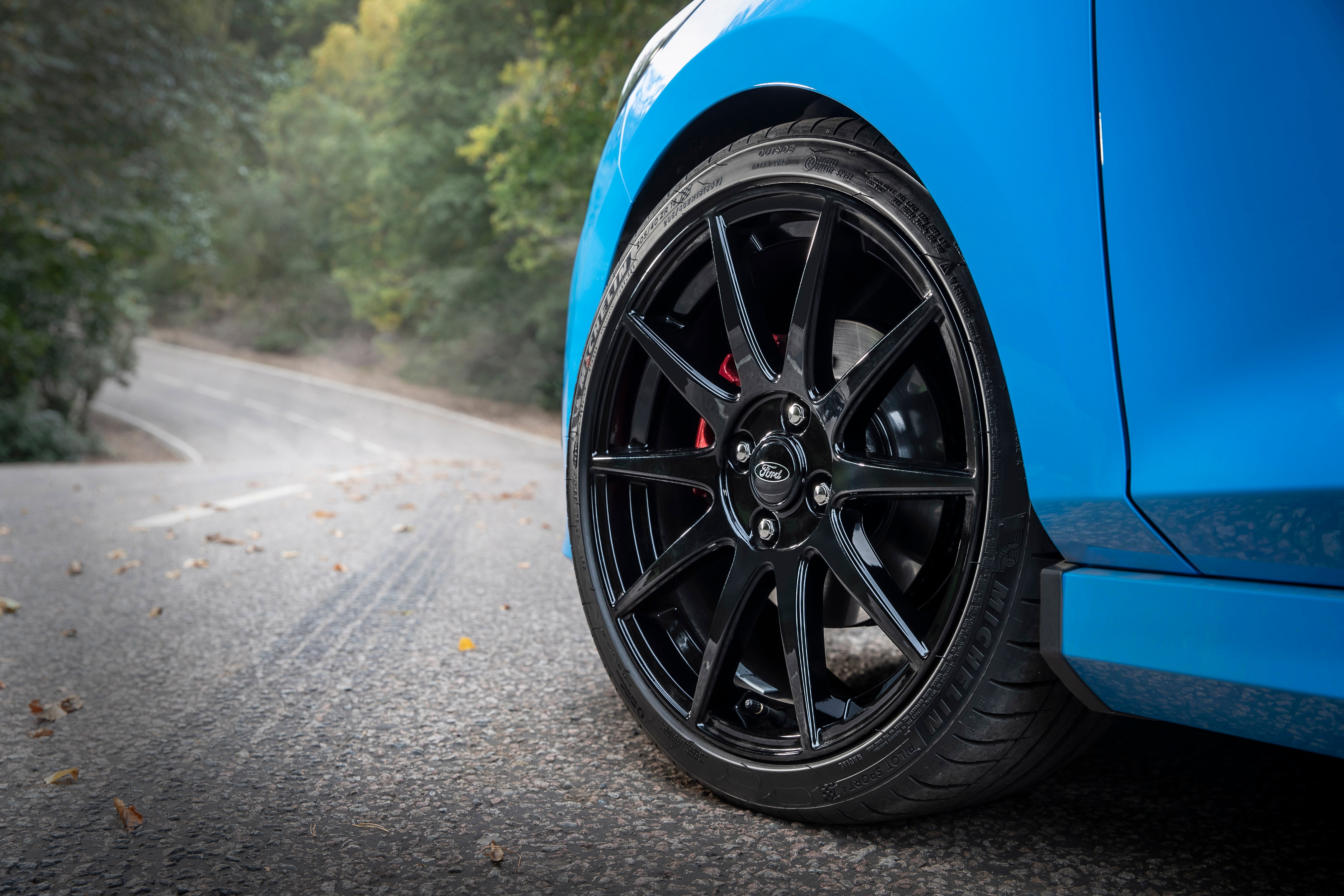 The Edition is far more serious than the standard ST
What, no engine upgrades?
That's right, no engine upgrades. But lets face it, the standard car is hardly lacking in sparkle – it gets from 0-62mph in 6.5 seconds and hits 144mph flat out. That's quick on paper and in a car the Fiesta's size, it feels even quicker. The three-cylinder engine brims with character and returns 40mpg – there's not much that needs changing.
Anyway, the new suspension injects the ST Edition with a character all of its own. The standard model's willingness to shimmy its hips around corners has been replaced with body control that makes the car feel welded to the tarmac.
Even through a series of bends it's remarkable composed, allowing you to make full use of the Fiesta's hyperactive steering confident it won't come unstuck. Factor in the standard limited slip differential – an option on lesser STs – that drags the Fiesta out of corners like it's clawing the road, and you're left with a fun but serious hot hatch.
Okay, so the stiffer suspension gives a jigglier ride at low speed, but as the MPHs rise so does the car's ability to breath with the road, filtering out bumps and surface changes. The suspension's wide range of manual adjustability, also means you can (if you can be bothered) setup your ST to suit you or the road you're driving down simply by twisting the knobs on the coilovers.
The steering-wheel mounted is Sport button is less hassle allowing you to flick through the car's Normal, Sport and Race modes without having to take your hands off the steering wheel.
It means you can choose between the gentle throttle map, light steering, subdued exhaust noise and nannying stability control you get in Normal, ramp it all up in Sport or go straight to Race, where the steering is heavy, the throttle is sharp and the switching off of the stability and traction control is celebrated with pops and bangs from the now liberated exhaust.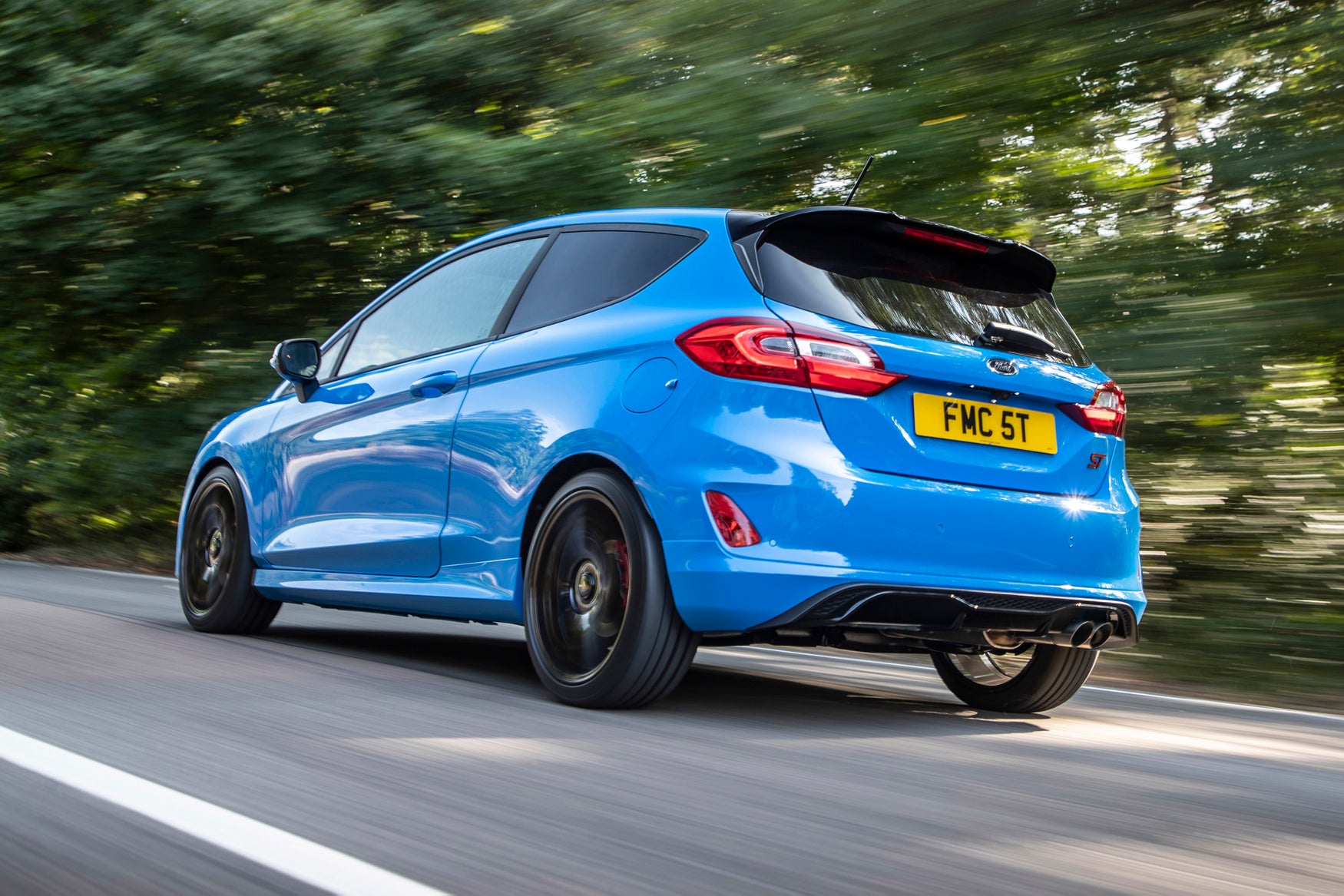 Would I not be better off with the standard ST?
That all comes down personality, what the ST Edition essentially buys you is a Fiesta ST that's had a lobotomy. It's a more serious hot hatch, that slices up a twisting country road with calculated efficiency. It's just as fun as the standard car, while also being a more serious driving tool.
Something else it has in its favour is rarity. You see, while the standard car is stacked ten a penny on the UK's streets, only 300 ST Editions are coming to Britain with another 500 destined for the Continent. It's a rare car and if you're a fan of fast Fords – many UK buyers are – it might just be enough to have you snapping one up. You're certainly not going to be disappointed.
Ford Fiesta ST Edition: the facts
Model tested: Ford Fiesta ST Edition
Engine: 1.5-litre three-cylinder turbo
Gearbox: six-speed manual
Power/torque: 200PS/290Nm
Combined fuel economy: 40.4mpg
CO2 emissions: 136g/km
Price from: £27,075
As tested: £27,075
The Fiesta ST's small size means it is more chuckable than the Focus, although it is nowhere near as quick. Both cars are fun but if you need fun and practicality, the Focus will be a much better bet.
RS Fords are faster than ST models. Traditionally, they bother use turbocharged small capacity engines, however RS models are often four-wheel drive, while ST variants have always been front-wheel drive.
ST stands for Sports Technologies and it's the halfway house between the standard Ford range and even sportier RS Rallye Sport models.