2022 Volvo C40 Recharge EV price, specs and release date
2022 Volvo C40 Recharge EV price, specs and release date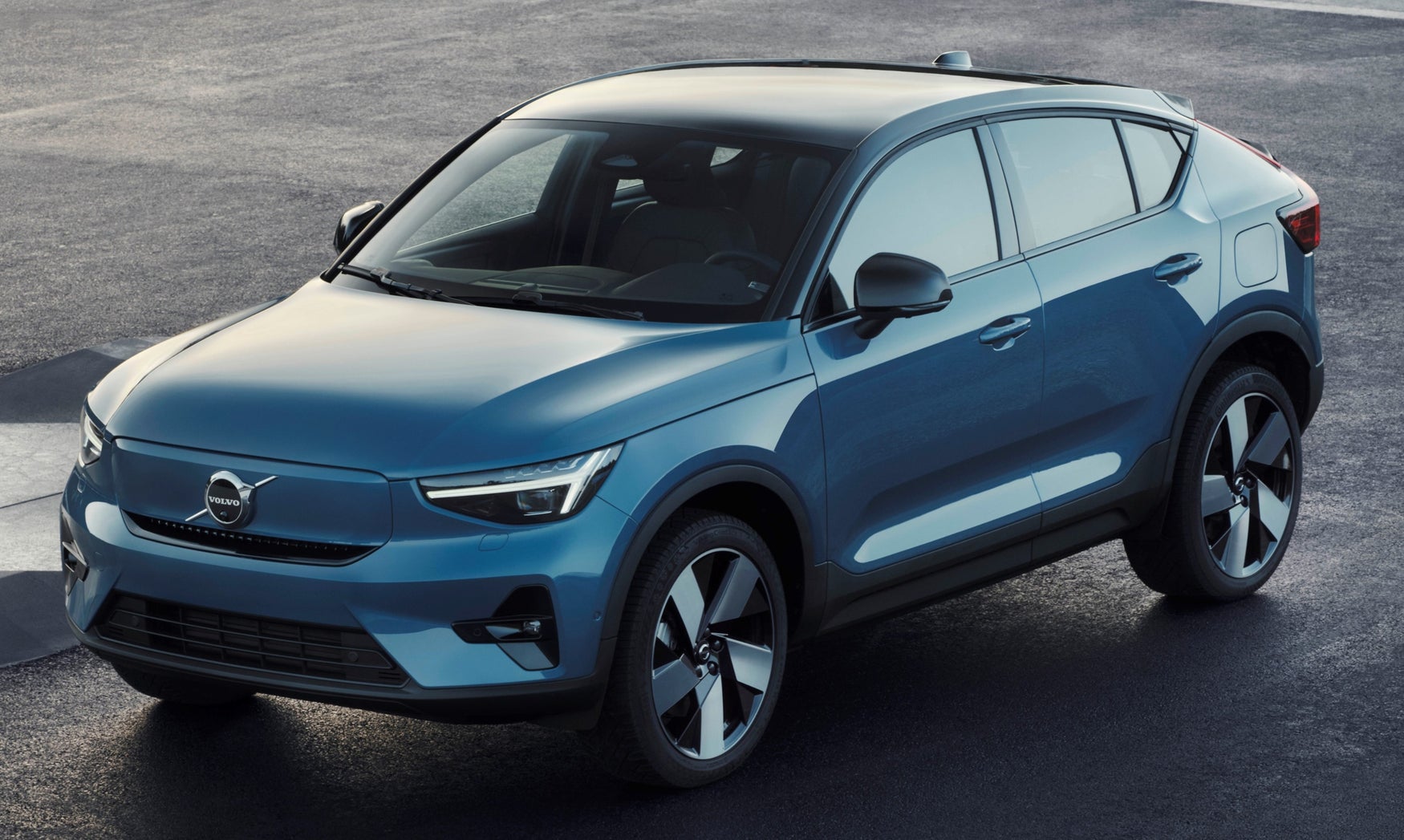 The Volvo C40 Recharge is the first dedicated electric car Volvo has built as the company pledges to be fully electric by 2030.
It gets stylish looks, sports car power and decent range for an EV. Here's everything you need to know about it.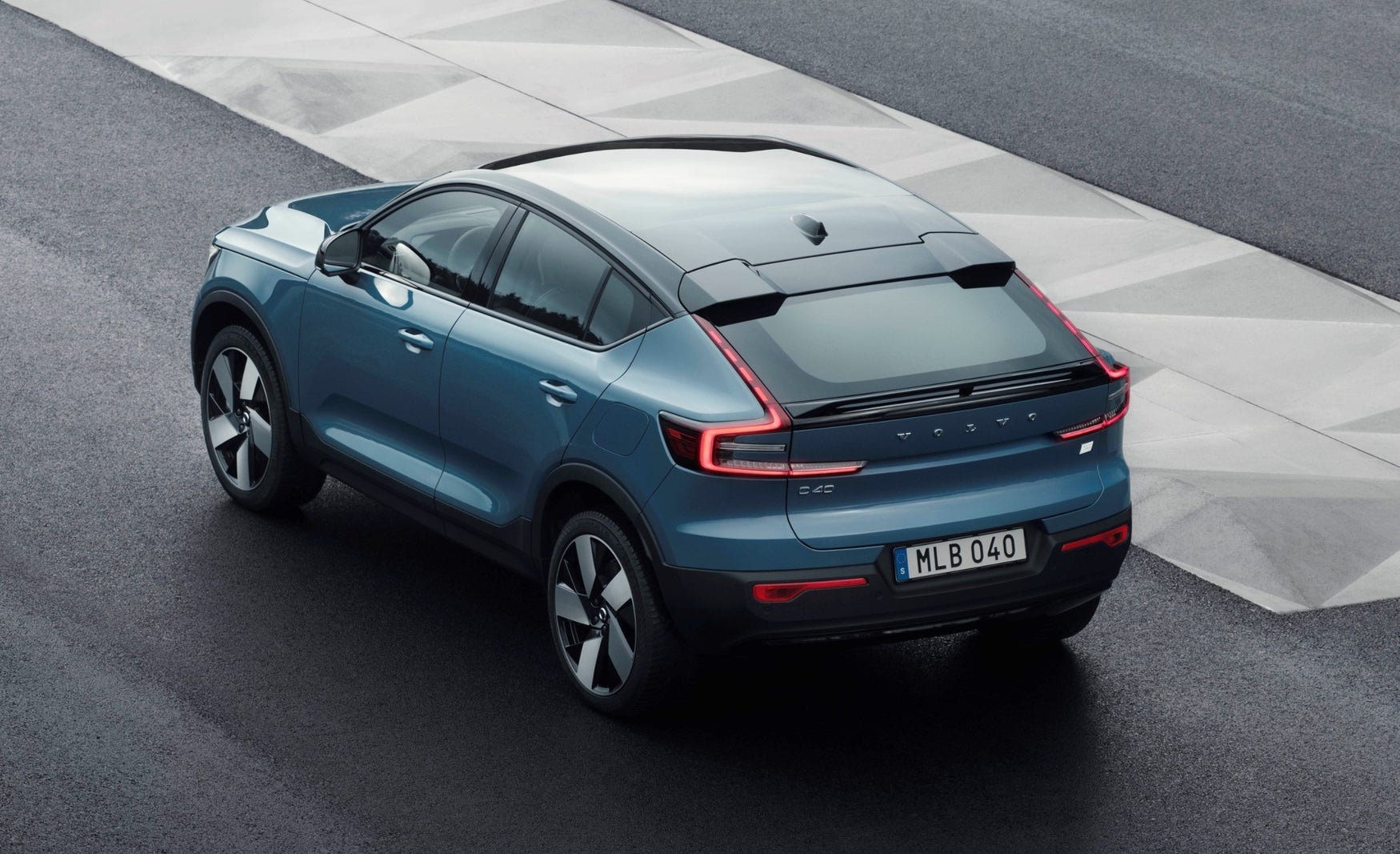 2022 Volvo C40 Recharge EV price and release date
The Volvo C40 Recharge is on sale now and competes with electric models such as the BMW iX3 and Audi Q4 e-tron. You can only buy it directly from the Volvo website with prices starting from £57,400 to buy the car outright. That price includes insurance for three years and servicing, amongst other things.
Volvo also offers the car with two direct from the factory subscription deals.
The first is a 36-month fixed term contract that costs £729/month and includes insurance and servicing, as well as a courtesy car for the time yours is off the road.
The second option is a £879/month flexible subscription that allows you to swap the car for another every three months. It comes with all the same perks as the fixed-term deal.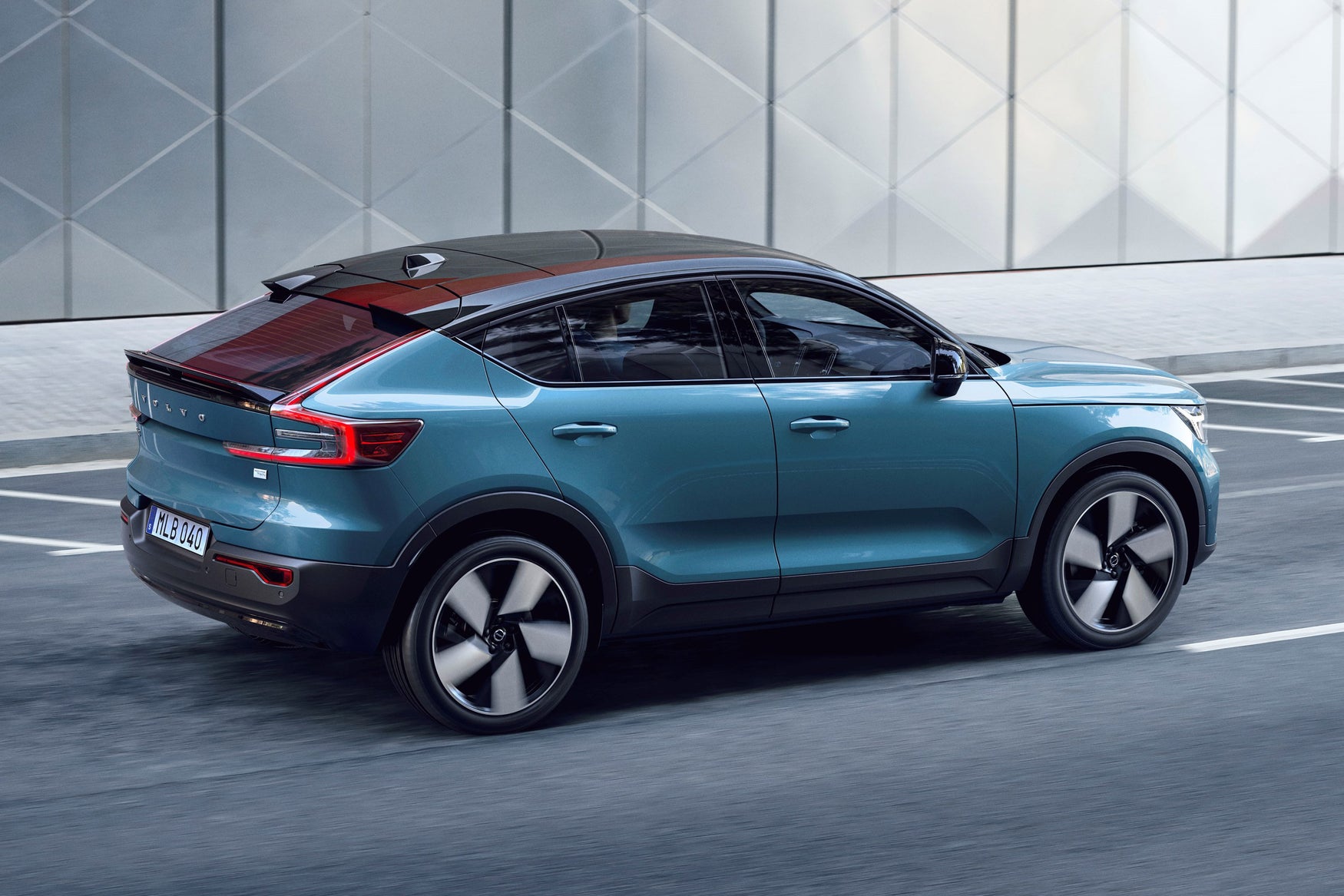 2022 Volvo C40 Recharge EV styling
The Volvo C40 Recharge uses the same CMA platform as the Volvo XC40 SUV and Polestar 2 EV.
Its upright design is supposed to give you the benefits of an SUV body but in a sleeker more pleasing shape. Think coupe SUV and you won't go far wrong, the C40's bluff front end and chunky body creases carry over plenty of DNA from the XC40, but it's sloping roof and teardrop rear side windows leave a strong coupe flavour.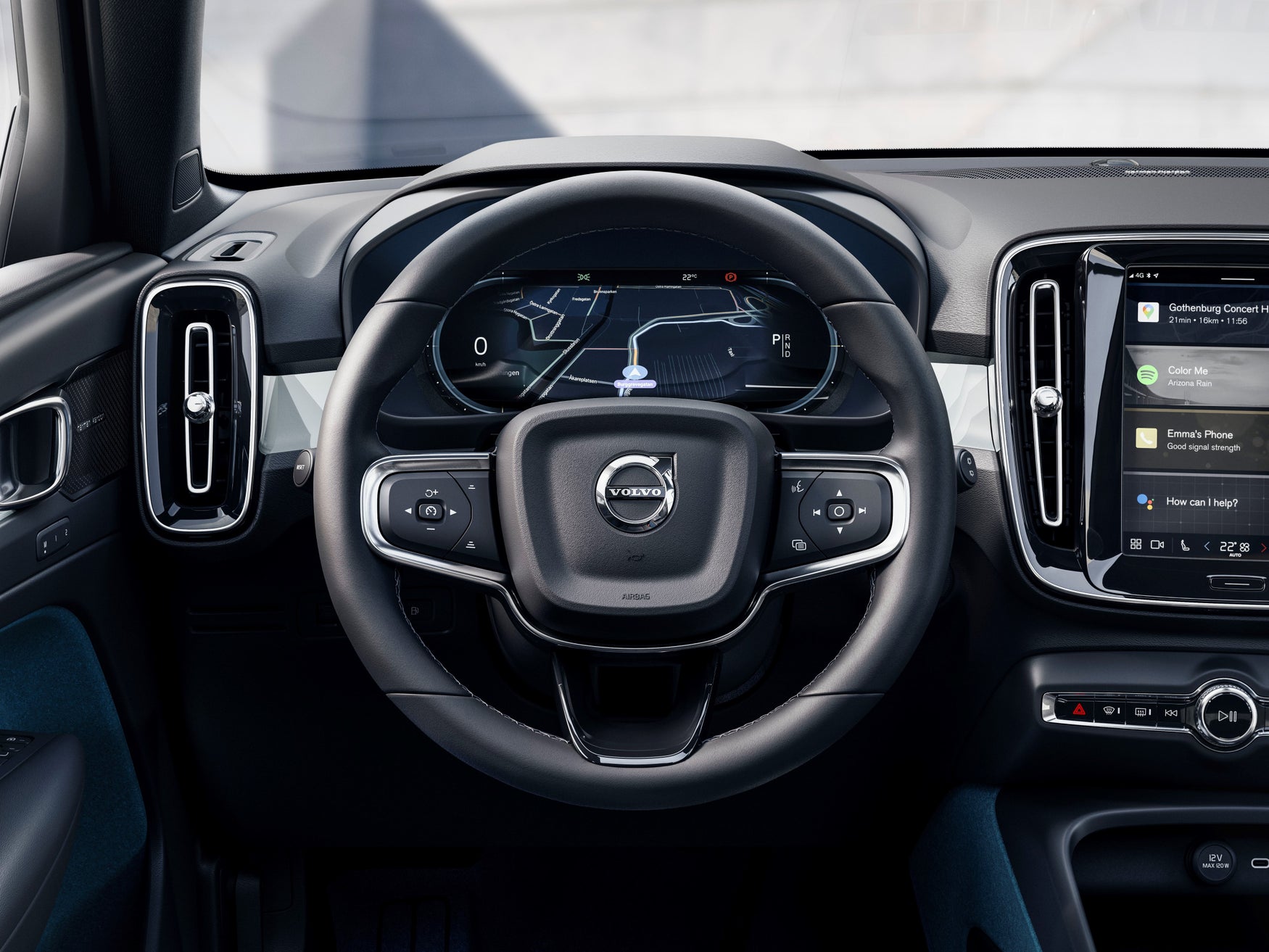 2022 Volvo C40 Recharge interior and infotainment
Inside, that translates into a high seating position that will make you feel safe and secure when you're jostling for position in town and on the motorway. You can expect it to have an airy-feeling cabin with room for four people and a decent sized, 413-litre boot that's slightly bigger than you'll find in a Volkswagen Golf.
The interior design will be familiar to anyone who drives a modern Volvo, with a simplistic but classy design that features plenty of expensive looking materials. It'll be available with a variety of colour and decor options you'll not find anywhere else in the range – like the blue/white camouflage finish seen in these pictures – and it's also the first Volvo to have a leather-free interior.
You can thank the car's large infotainment screen for the absence of a sea of buttons. It's been developed by Google, uses the Android operating system and has built in features including Google Maps, Google Assistant and the Google Play store.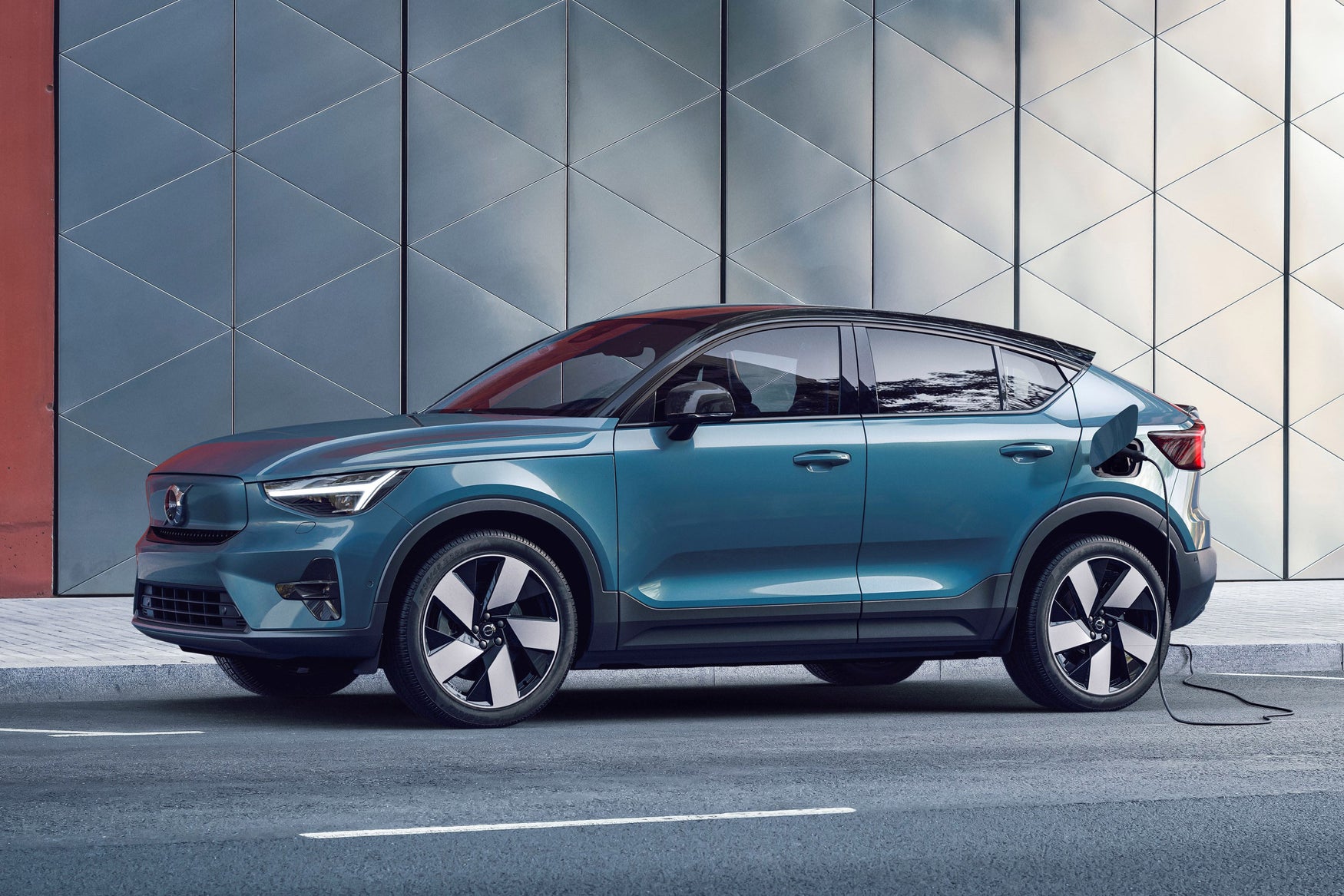 2022 Volvo C40 Recharge EV power, range and charging
The Volvo C40 Recharge is powered by two electric motors – one on each axle, making it four-wheel drive – which produce 402PS and 660Nm. That is enough to launch the car from 0-62mph in 4.5 seconds and onto a top speed that is limited (like every new Volvo) to 112mph.
Power comes from a 78kWh battery that can be fast charged from 10-80 per cent in less than 40 minutes using a 150kWh public fast charger or 8 hours using a 11kWh wall-mounted home charger. You can get up to 260 miles from a full charge, although expect quite a lot less on a long motorway run.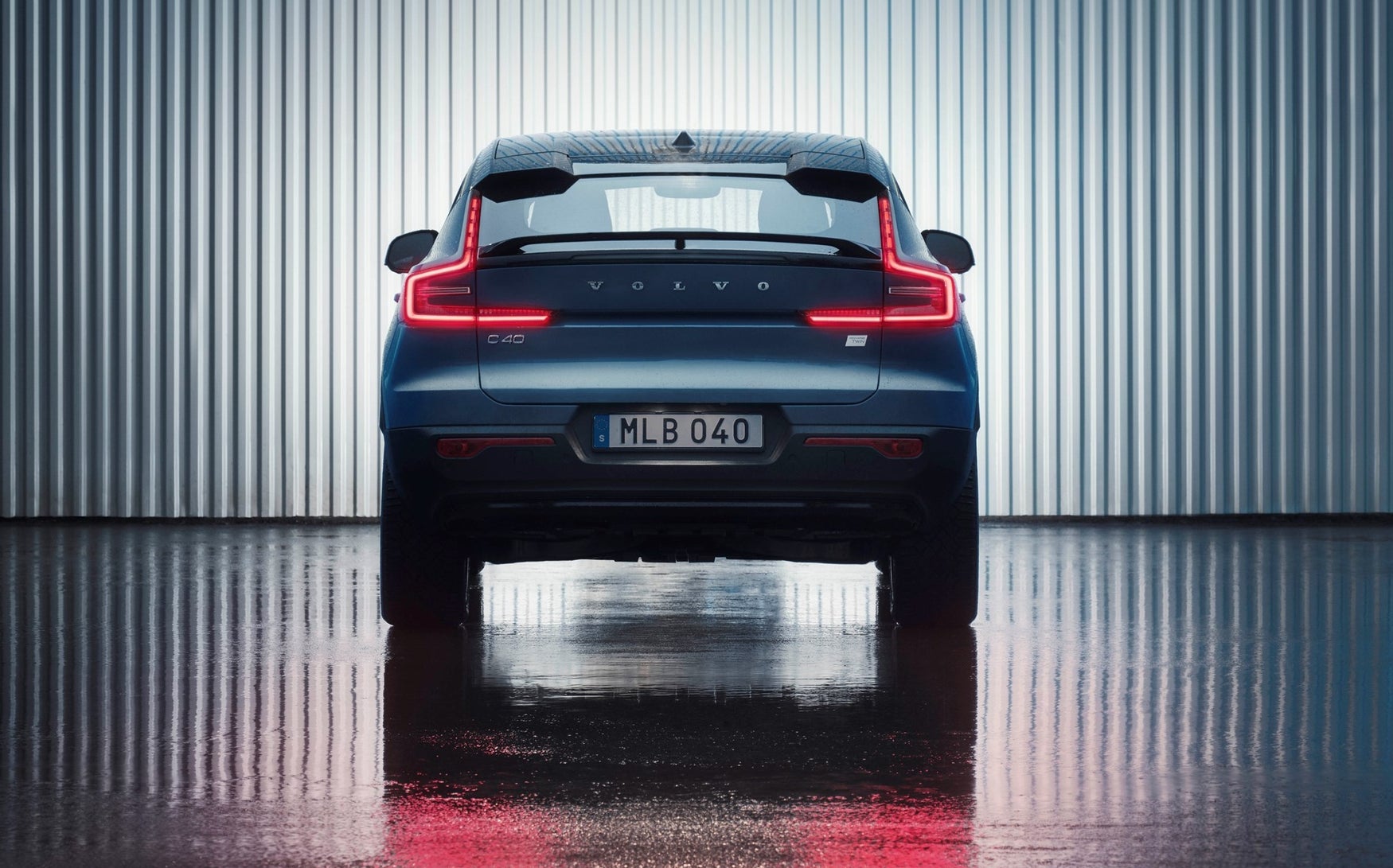 2022 Volvo C40 Recharge EV safety/autonomous driving
Volvo claims the C40 Recharge will be safer in an accident than one of its conventional models thanks to the absence of a solid combustion engine interfering with its crumple zones. The battery itself is protected by a safety cage that doubles as a crumple zone, while the rear electric motor is integrated into the body structure to help dissipate the force of an impact.
On top of that, you get Volvo's ADAS (Advanced Driving Assistance Systems), which mean the car can accelerate, brake and steer itself on the motorway and in queues of traffic.
The C40 has yet to be awarded a safety rating from Euro NCAP, but as it shares its underpinnings with the five-star rated XC40, you can expect the C40 to set similarly high standards.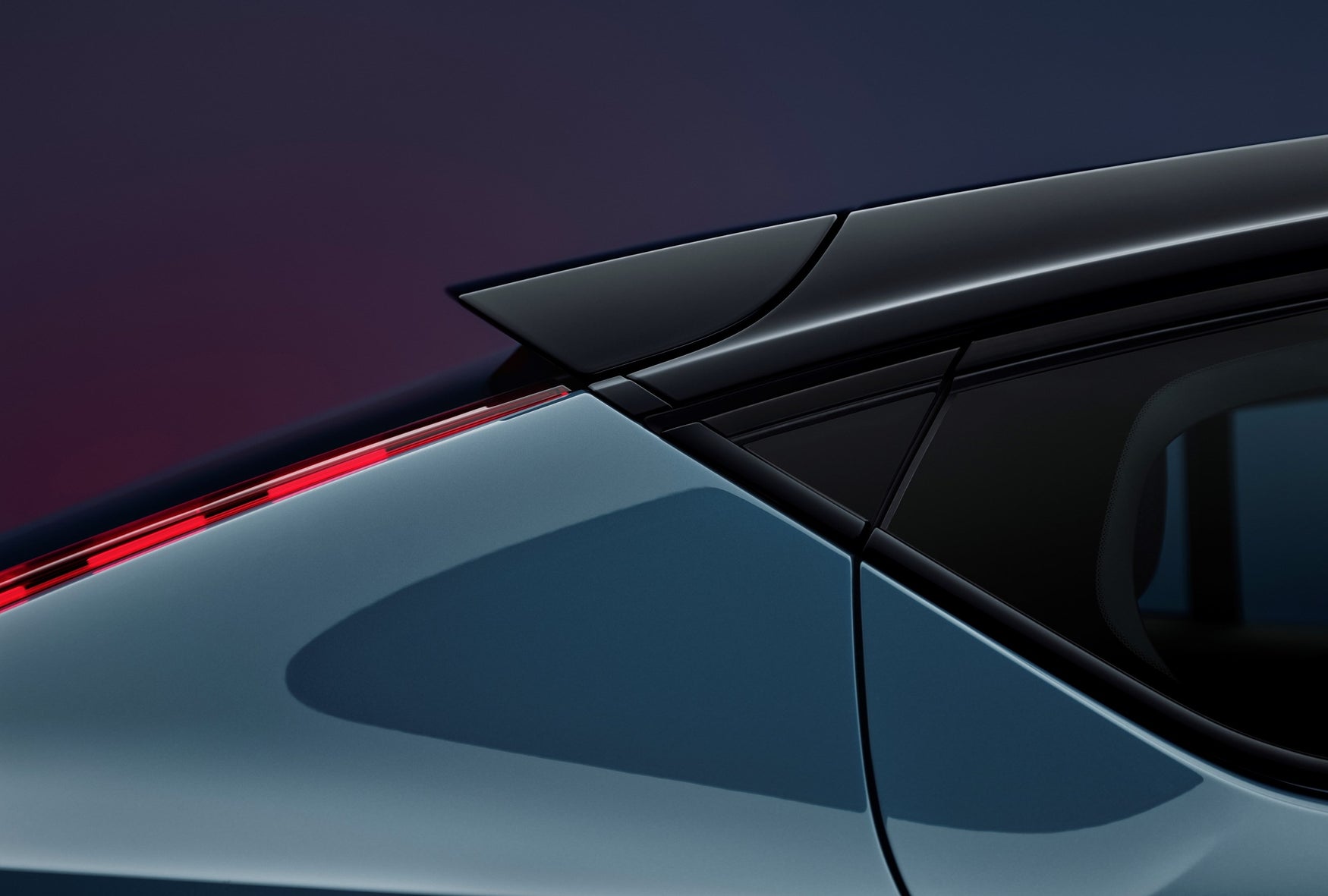 See deals on the current Volvo XC40 recharge
Don't fancy waiting for the delivery of a new C40 Recharge? We have good news, the XC40 Recharge is almost identical and there is a choice of cars to choose from on heycar's Volvo XC40 listings. About £55,000 is enough to get you behind the wheel of a brand new car with a 78kWh battery finished in sporty R Design trim.