Electric vehicle insurance is now cheaper than petrol car premiums
Electric cars cost less to insure than petrol and diesel rivals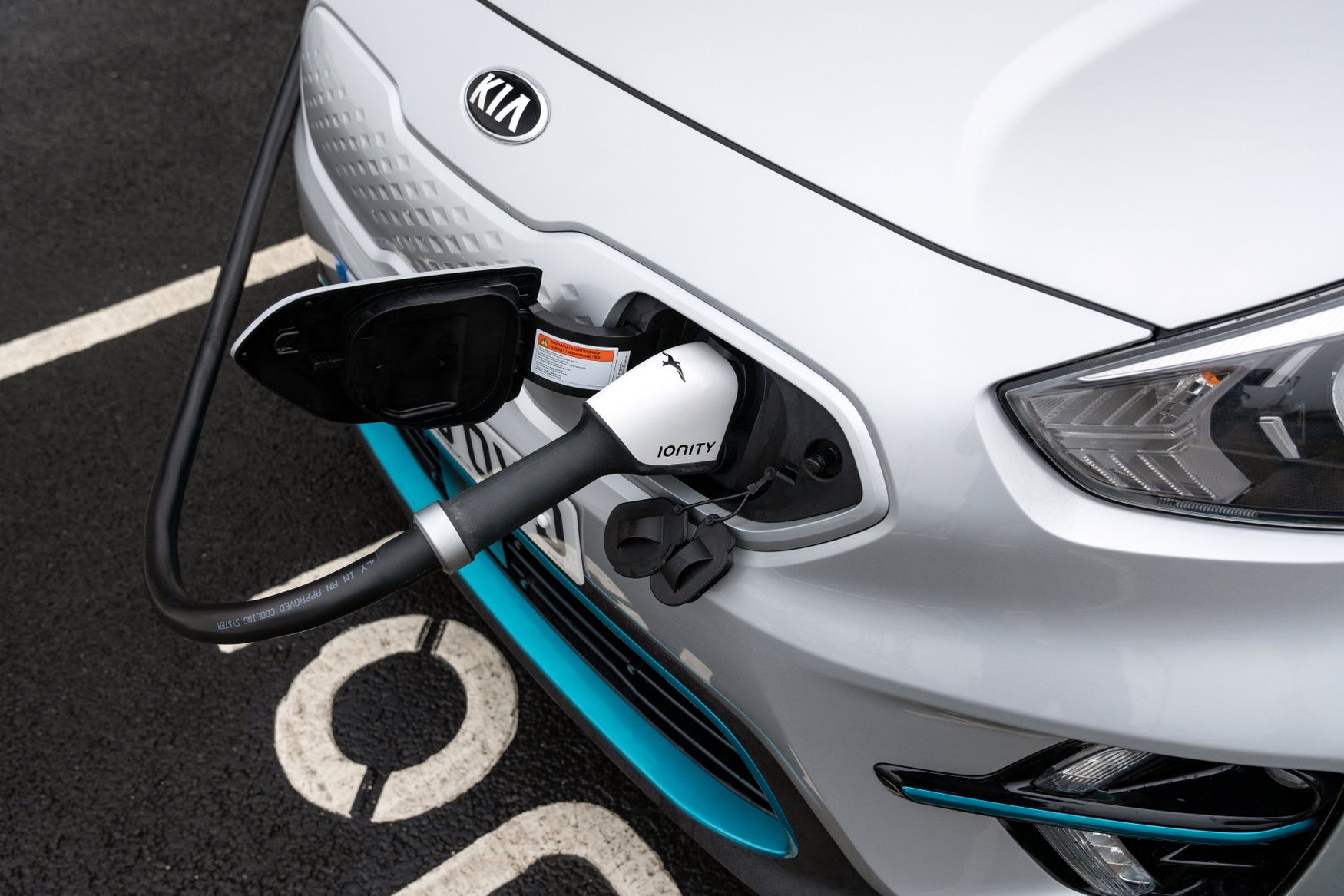 2020 marked a 'tipping point' for electric car insurance
Nissan Leaf owners paid £156 less on average than Ford Fiesta drivers
The number of EVs sold in the UK increased by 186% in 2020
Electric cars no longer carry the hefty price tag they once did when it comes to insurance. In fact, our research into what a typical driver can expect to pay for a 12-month policy found that EV owners are increasingly getting favourable results.
2020 marked a "tipping point" for EV owners, with new data from two of the largest price comparison sites showing that EVs are now consistently cheaper to insure than their petrol and diesel counterparts.
Examining insurance trends from GoCompare, we found Nissan Leaf drivers paid £394 per year (on average) in 2020, while owners of the smaller and cheaper to buy Ford Fiesta were charged £550 for their yearly premiums across all petrol and diesel models. This is compared to 2019, which saw Nissan Leaf drivers pay on average £424 for their yearly premiums, while drivers of the smaller Ford Fiesta paid £602.
This trend is echoed in data from MoneySuperMarket, with the electric Renault Zoe costing £451 to insure on average in Q2 2020. In comparison, a Vauxhall Corsa owner paid £776 - over 70% more than its electric rival.
When it comes to luxury electric models, the Tesla Model 3 is the most expensive model to insure based on data from MoneySuperMarket. However, it also followed the falling prices seen elsewhere - dropping 16% from £1464 in 2019 to £1223 in 2020.
According to the Association of British Insurers (ABI), premiums for electric cars fell in 2020 because more insurers are entering the market to accommodate the growing number of EVs on the UK's roads. Industry data from the Society of Motor Manufacturers & Traders (SMMT) shows a significant increase in the number of new electric vehicles being sold in the UK, with a year-on-year increase of 186% in 2020.
heycar UK CEO, Mat Moakes, said: "It is generally assumed that the insurance price for electric vehicles greatly exceeds the price of its diesel and petrol counterparts and it certainly used to be that way. But our analysis shows that it is now the opposite as more insurers enter the EV market, which helps bring the price down.
"The cost of electric cars is finally getting cheaper, which is great news for people who drive EVs to cut their carbon footprint as they can now do that without footing a huge insurance bill. Last year was definitely a tipping point, with insurance premiums for electric cars falling significantly in 2020," he continued.
In order to calculate premiums, insurers consider a number of factors - including the value of the vehicle, the ease of finding a professional qualified to repair the model, and the cost and availability of parts. Levels of theft of a particular vehicle in your local area are also taken into account.
How to reduce electric vehicle insurance premiums:
Be accurate about your mileage: Generally, the fewer miles you do, the less risk you are to an insurer. However, being accurate with your mileage is the best course of action as inaccurate information can invalidate your insurance cover.
Boost the security: A car that's harder to steal will be lower risk - meaning devices like immobilisers and alarm could save you money. Make sure you ask your insurer if fitting any security upgrades will lower your premium so you can decide if it's a worthwhile investment.
Increase your excess: Opting for a higher voluntary excess when you take out your policy will reduce the price of your insurance. But remember you'll have to pay out that excess yourself if you make a claim, so be certain you can afford any excess amount you set.
Build up your no claims bonus: Building up your no-claims bonus discount will help you to get a cheaper policy because insurers reward motorists who are claim-free with discounts on their premiums.
Think about where you park: If you have a garage or driveway, you should park your car there - especially overnight - as it's much safer than on-road parking. Parking off the road overnight could lower the chance of your car being vandalised or stolen, meaning you should see a lower premium.
Add an experienced driver: Putting a named driver who'll use your car on your policy can bring your premiums down as long as they're not deemed high risk. New drivers and those with points on their licence will be deemed higher risk, for example.
Do an advanced driving course: This advice goes double for young drivers who will be deemed high risk due to a lack of experience. Driving courses like Pass Plus take at least six hours and help motorists improve their skills behind the wheel. It may help you get a car insurance discount if you successfully complete the course.
Consider telematics: Telematics policies use data about your driving, which is usually recorded by a black box fitted in the vehicle, to calculate your premium. As long as you're a careful driver (no speeding, no harsh braking etc), you should see a lower price on your insurance.
Shop around at renewal: You won't be rewarded for loyalty to a particular insurer. In fact, those that stay with the same insurer often see their premiums rise at renewal - so it pays to look around for a better deal even if it's a bit more hassle.
Use an EV-specific insurer: A number of established insurance companies have specialist policies available for electric car owners. There are also a few bespoke electric car insurers. These specialists will have a better understanding of how accurately price your insurance cover, while some may offer a discount as an incentive, too.
Take a look at some of our favourite electric cars