Best cars for new parents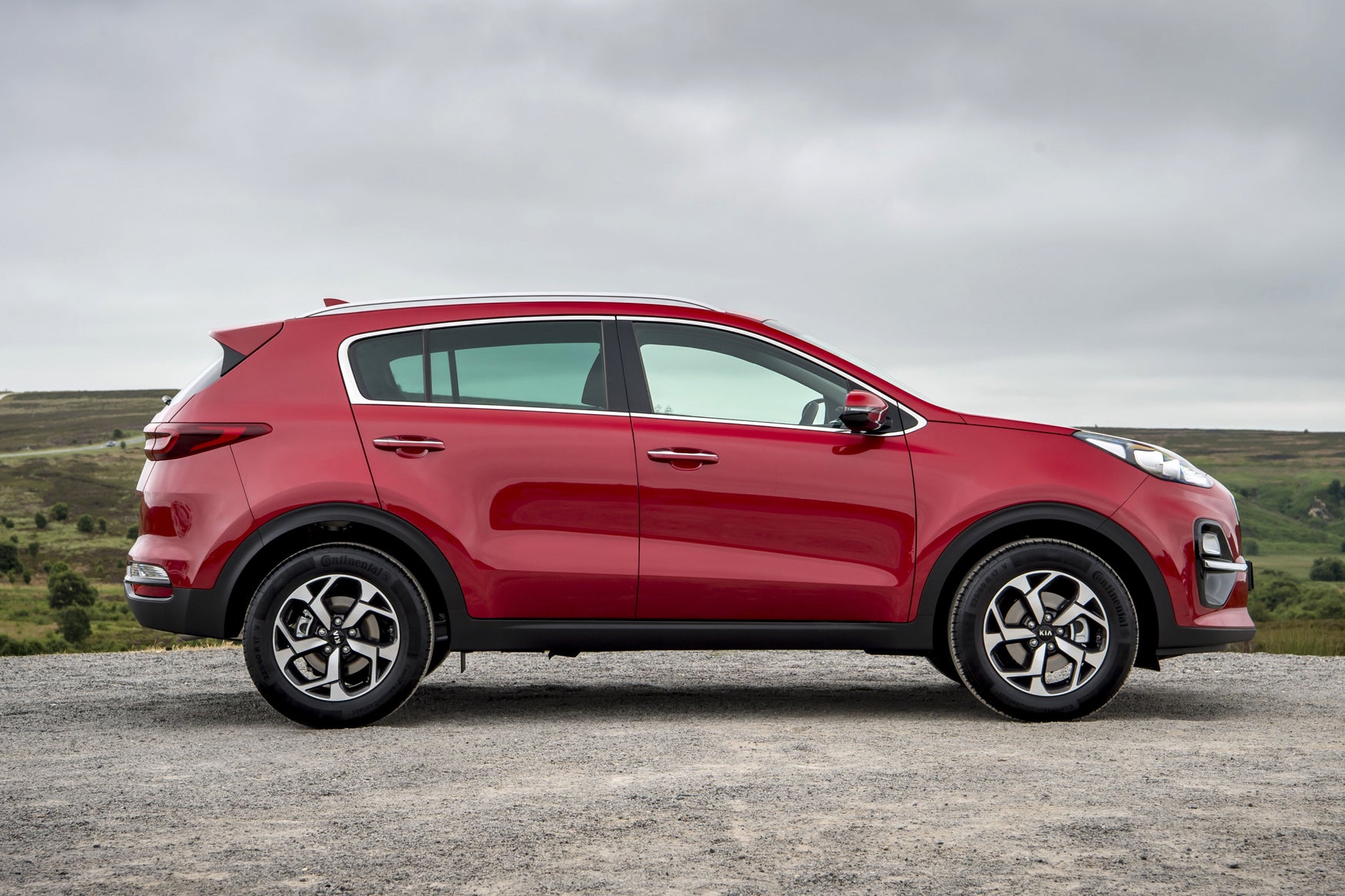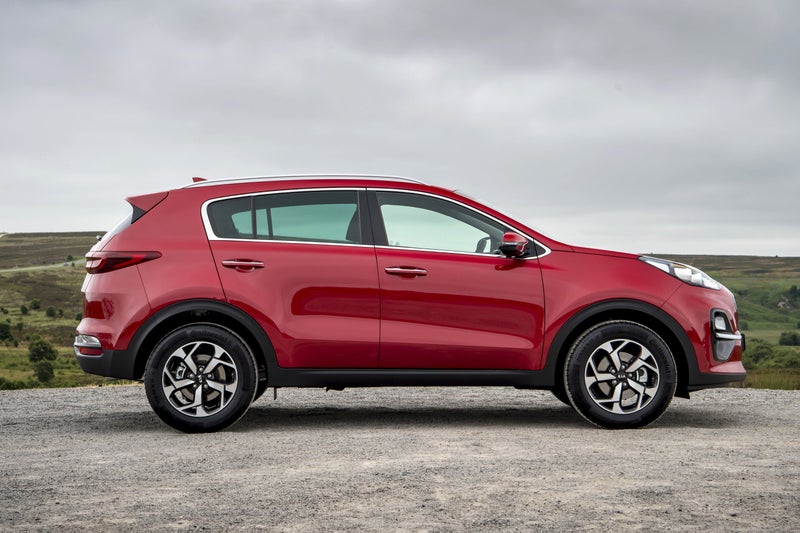 Looking for your first family car? We've rounded up the best of the best hatchbacks and crossovers that'll deliver on practicality, economy and value for money.
It's no surprise that having a new baby will eat away at your funds for a car to transport said baby and all the paraphernalia that a young family needs. So, let us take the stress out of looking for a suitable car.
These are the best ten used buys for young families on a budget.
Volkswagen Golf
Year launched: 2013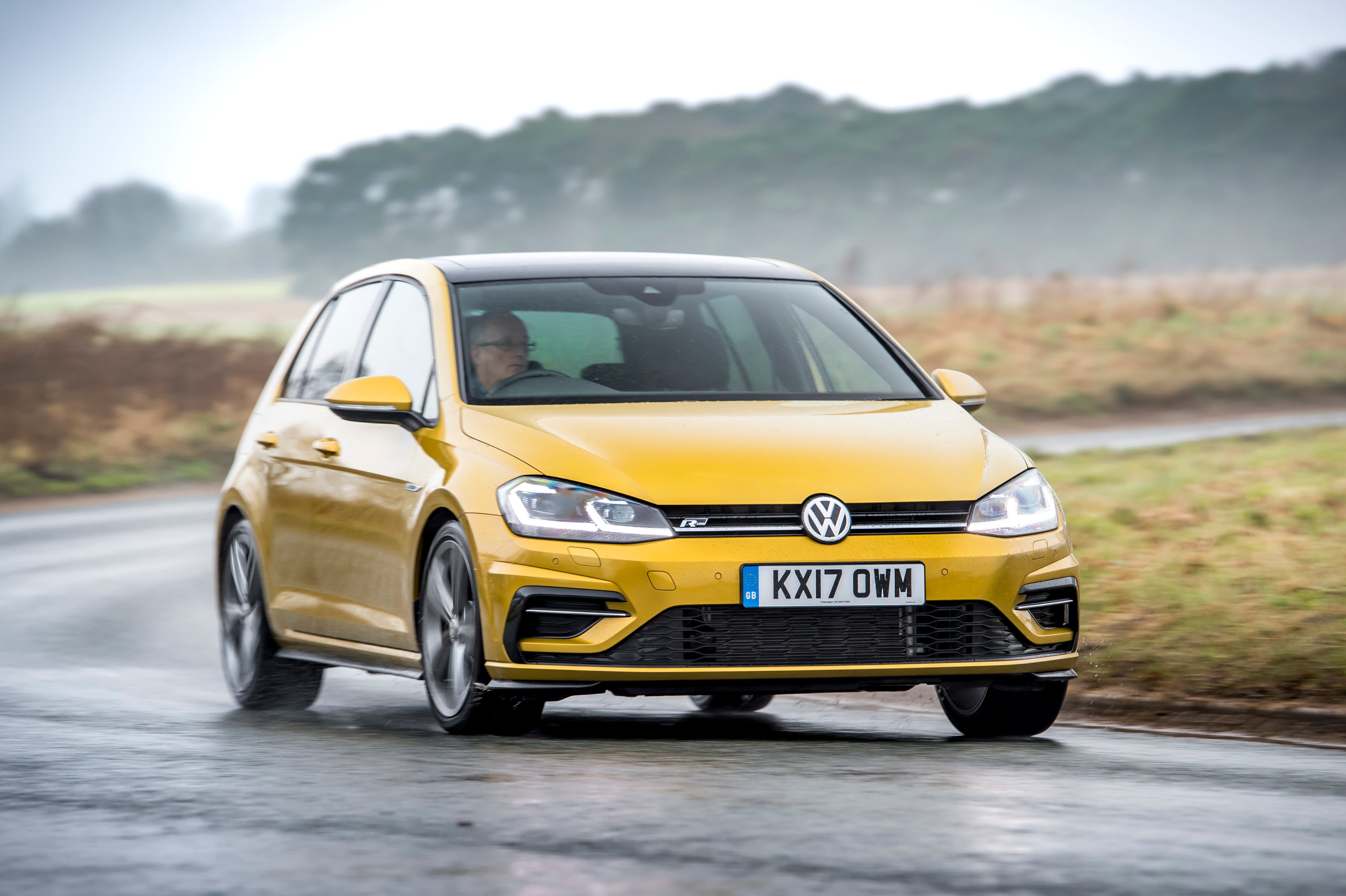 The Volkswagen Golf (2013-2020) was up there with the best hatchbacks on the market - and now that it's been replaced by a 2020 model, there are very good used deals as a used buy. The child seat Isofix mounting points are easy to get at for parents, but - as far as style goes - the Golf is a bit boring. However, the same can be said for the similarly-sized Ford Focus. Like the Focus, there aren't many people the Golf isn't right for either.
The Golf is a very versatile car, with a range of excellent engines and trims on top of premium quality and comfort on the move. We like the 1.4 TSI ACT and 1.5 TSI Evo (from 2017 onwards models) best. If you do more than 12,000 miles a year (motorway miles, not around town), then the 2.0 TDI 150PS diesel engine would be better. It combines performance and fuel economy well, but is a little less refined than the 1.6 TDI engine.
The SEAT Leon is basically a Golf underneath, with sportier styling and lower prices so that's worth a look if you like the Golf. The Skoda Octavia shares engines and mechanical bits with the Golf as well, offering much more space but a less fancy cabin. At 381 litres, the boot is fine for a car of this size. It's pretty much on a par with the Ford Focus and bigger than a Mazda 3 - which will make it ideal for young families who don't need heaps of space.
Kia Ceed
Year launched: 2012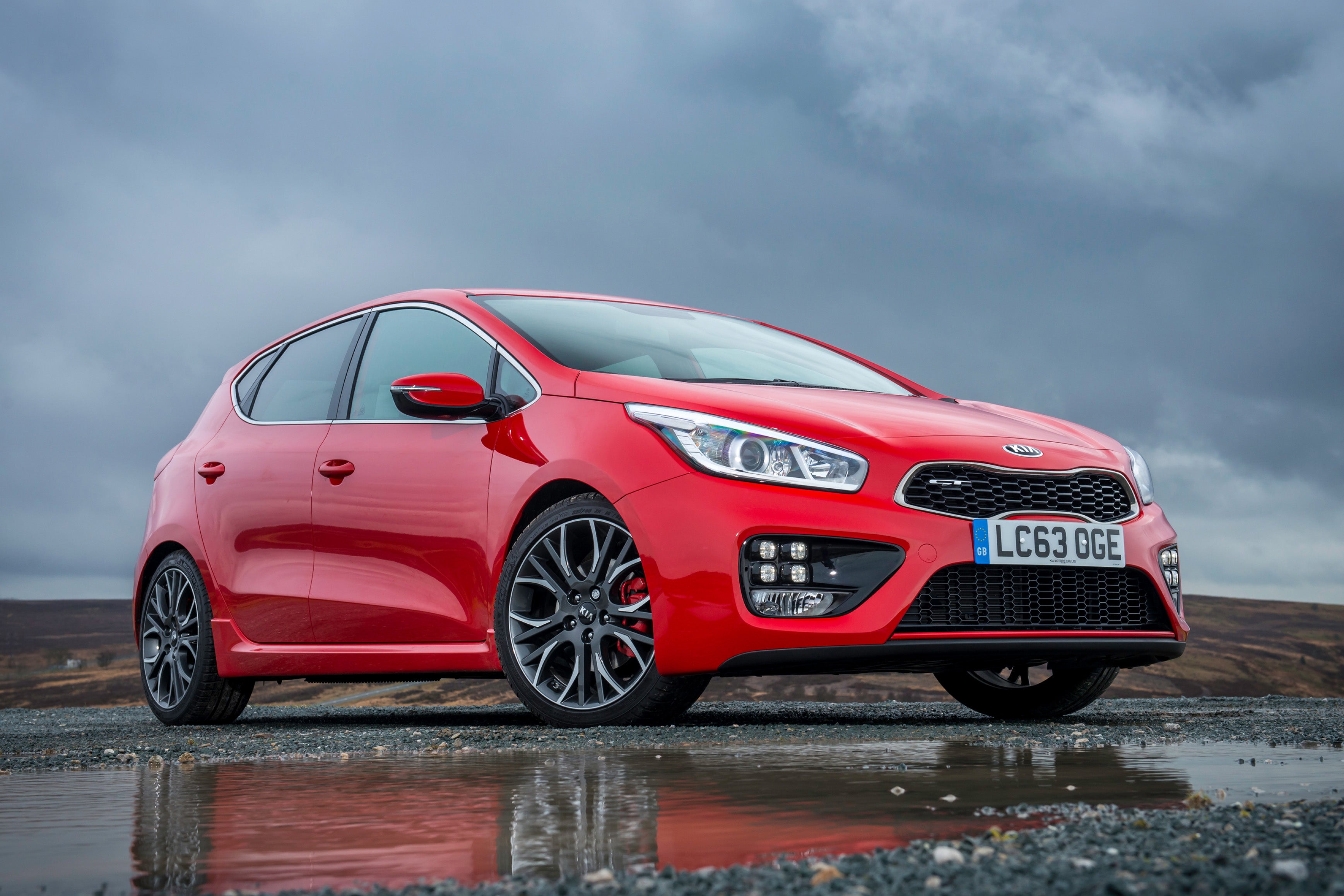 While the Ford Focus and Vauxhall Astra might be obvious choices, the Ceed offers some great features - namely being reliable and affordable with the backup of Kia's seven-year warranty (so look for a used model with some warranty left). A choice of frugal engines, generous equipment levels and an overall air of dependability are also core strengths of the Ceed.
The 1.0-litre petrol engine, which was introduced in 2015, comes with 100PS or 120PS and both are very economical choices. For those who regularly make longer journeys, the 1.6-litre four-cylinder engine is the best choice.
Interior space for passengers and their luggage was high on the list of priorities when the Ceed was being designed, so the model will be more than roomy enough for a family of four. However, two adults in the back will certainly be more comfortable than three. With the rear seats in place, a total of 380 litres of luggage fits in the boot - which puts the car in contention with the Golf. With the seats down, the Ceed can carry an impressive 1318 litres.
Ford Focus
Year launched: 2014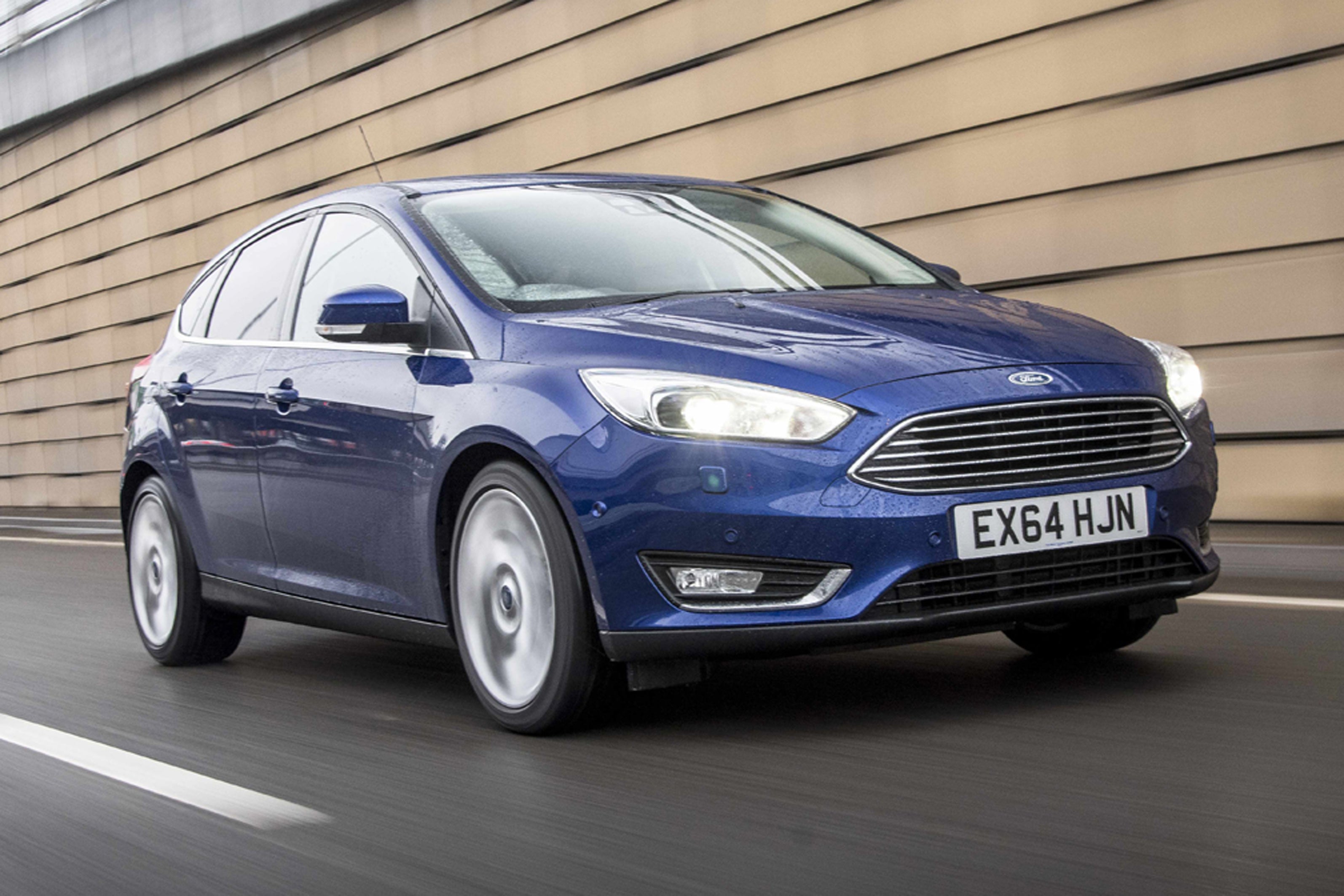 The Focus is a family-friendly hatchback that'll keep new parents happy day-to-day, both on the school run and on longer commutes. The reason keen drivers pick a Focus over an Astra or Golf is pin-sharp handling and more confidence behind the wheel. Factor in a better standard equipment and it's safe to say the Focus is well worth considering for family hatchback buyers after a bargain.
Rear space is okay. It's not class-leading, but there shouldn't be too much cause for complaint back there. A total of 316 litres of space pales next to the 380 litres you get in a Golf. However, if you opt for a tyre repair kit instead of a space-saver spare wheel then this goes up to 363 litres. Isofix mounts for child car seats are standard on the two outer rear seats, and the fairly tall door openings mean it's not too awkward to get children in and out.
The 1.0-litre EcoBoost petrol engine is a refined and reasonably powerful choice. If you plan to stay in the city, the 1.0 100PS will suit you, if you want to hit the motorway regularly - the 1.0 125PS is our pick. The 1.5-litre four-cylinder petrol engine is the sportier choice, coming in 150PS or 182PS outputs and offering better fuel economy. Diesel buyers should opt for the 1.6-litre TDCi as it still meets stringent emissions standards and won't be excluded from any low emissions zone restrictions.
Skoda Octavia
Year launched: 2013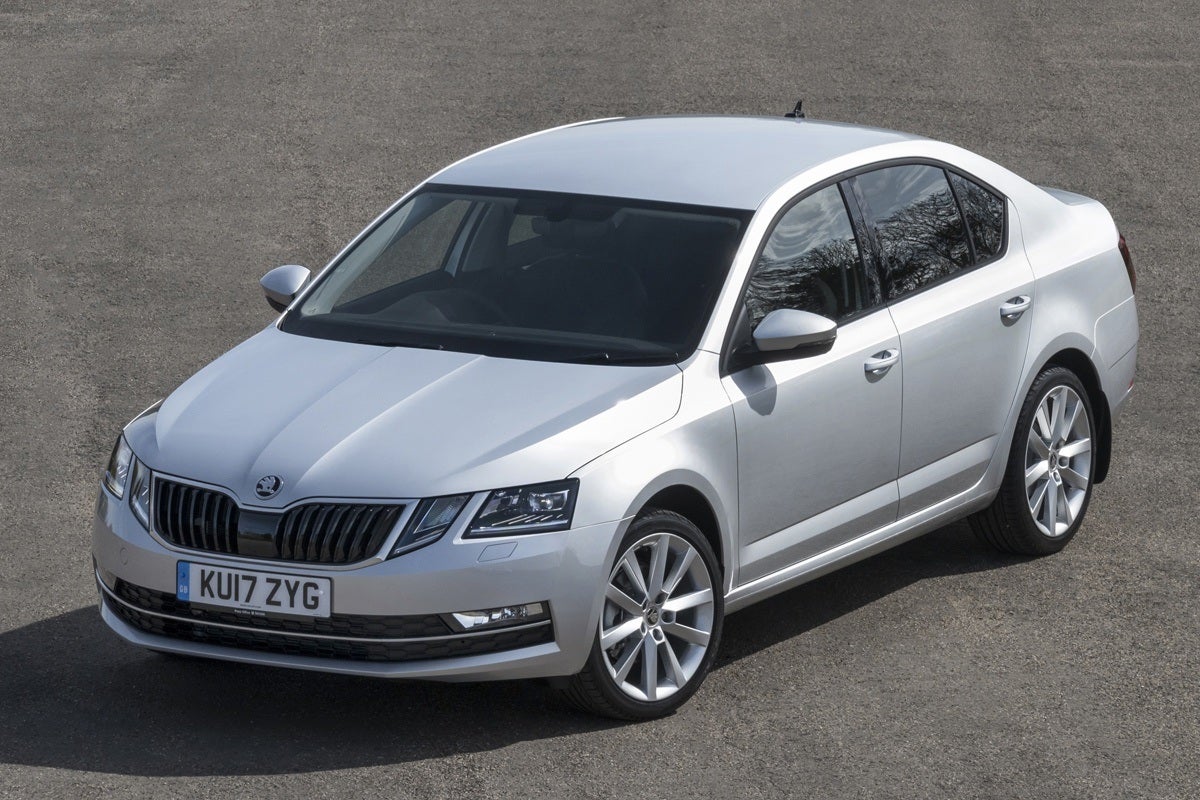 The previous generation Octavia - which was replaced by a new version in 2020 - offers the best blend of practicality, refinement and value for money of any hatchback. It isn't the most exciting choice and it's saloon-like shape means it might feel too big for some drivers to get along with - but if those caveats don't bother you, it'll be a great investment for a young family.
Luckily for used buyers, there are no bad engines in the Octavia. The older 1.4-litre TSI petrol is just as smooth and even nippier than the new 1.5-litre motor, just not quite as efficient on fuel. We think SE trim offers the strongest value, but because the Octavia is a slightly older car, a lot of the latest safety equipment is optional, with key equipment such as automatic emergency braking, a reversing camera and adaptive cruise all extras.
The sheer amount of room on offer is where the Octavia shines brightest. The boot is over a metre long and wide, even with the seats in place, so you can squeeze 590 litres of stuff inside without folding or sliding anything out of the way. For reference, Ford's Focus holds just 341 litres. With the rear seats down, owners get a vast 1580-litre space. Parents will find a pair of Isofix mounting anchors in each of the outer chairs for fitting a child seat securely.
Kia Sportage
Year launched: 2016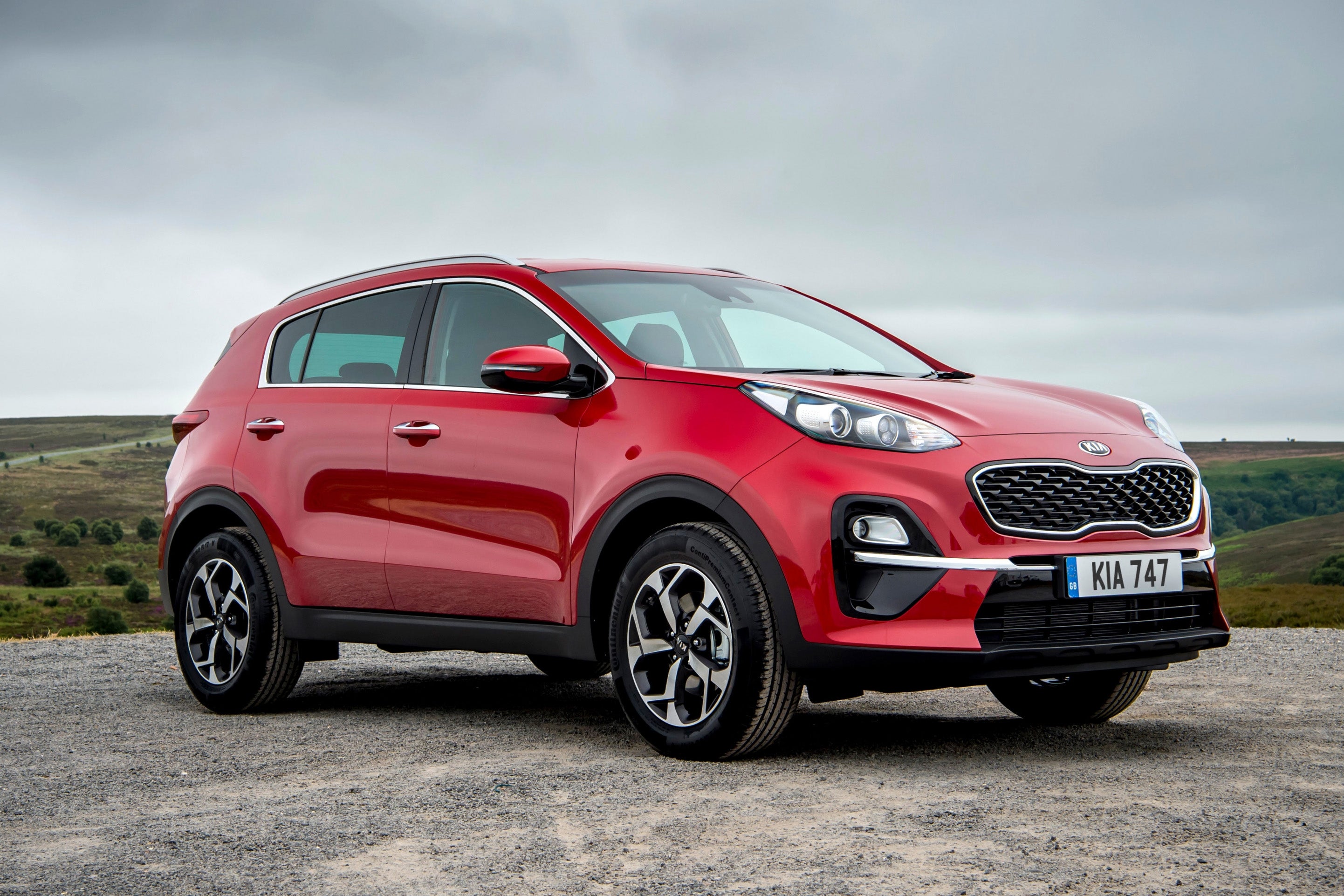 The fact that the Sportage costs the same as a mid-range Ford Focus and comes with a seven-year warranty explains a huge amount of its appeal. Kia's crossover also offers a 491-litre boot and a great diesel engine for high-mileage drivers or those who tow a caravan.
The Kia Sportage has earnt itself a reputation for being a very sensible, reliable family car. It's a good all-rounder with a cushioned ride quality and decent steering, although it's not the most dynamic offering - which will take it out of the running for drivers who enjoy blasting down a country road.
On the plus side, Kia includes a decent level of standard equipment even on base models. The rear seats fold flat, too, which extends boot space from 491 litres to 1480 litres. Overall, the Kia Sportage makes it easy enough to carry around everything a family needs, while being large enough to evolve as kids grow.
Honda Civic
Year launched: 2012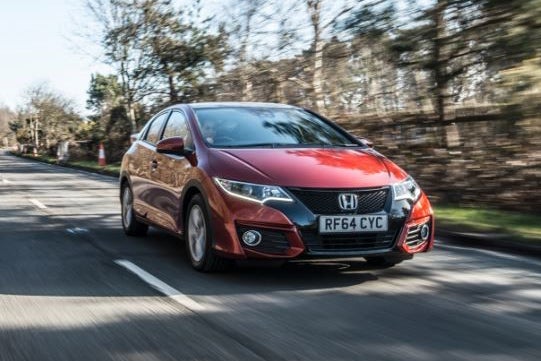 Honda is known for its reliability, while the Honda Civic is known for its practicality. Combine those two characteristics with the value for money you'll get with an older generation Civic and it's a recipe for success. Compared to something like a Ford Focus, the Honda Civic is hugely spacious. If you're worried about losing style points, newer models (2015 onwards) look much better than the earlier incarnations, too.
The 1.8-litre petrol engine is our pick if you don't want a diesel, but if you can justify a diesel engine with higher miles then we recommend the 2.2-litre. The 1.6-litre diesel isn't as smooth but it will give you extremely impressive fuel economy. Naturally, there are Isofix mounts for child car seats in the rear. The doors open wide, making it easier to load children in and out, too.
Honda's Magic Seats mean you can fold the rear seat back so the base of the chair hinges down into the floor, creating a totally flat load space in one movement. It's a work of art and opens up 1210 litres of space. With the seats up, boot space totals 401 litres, which is bigger than almost every rival. One thing to note is that rear visibility isn't good due to the split-screen window, so we'd advise looking for a Civic with a reversing camera.
Vauxhall Astra
Year launched: 2015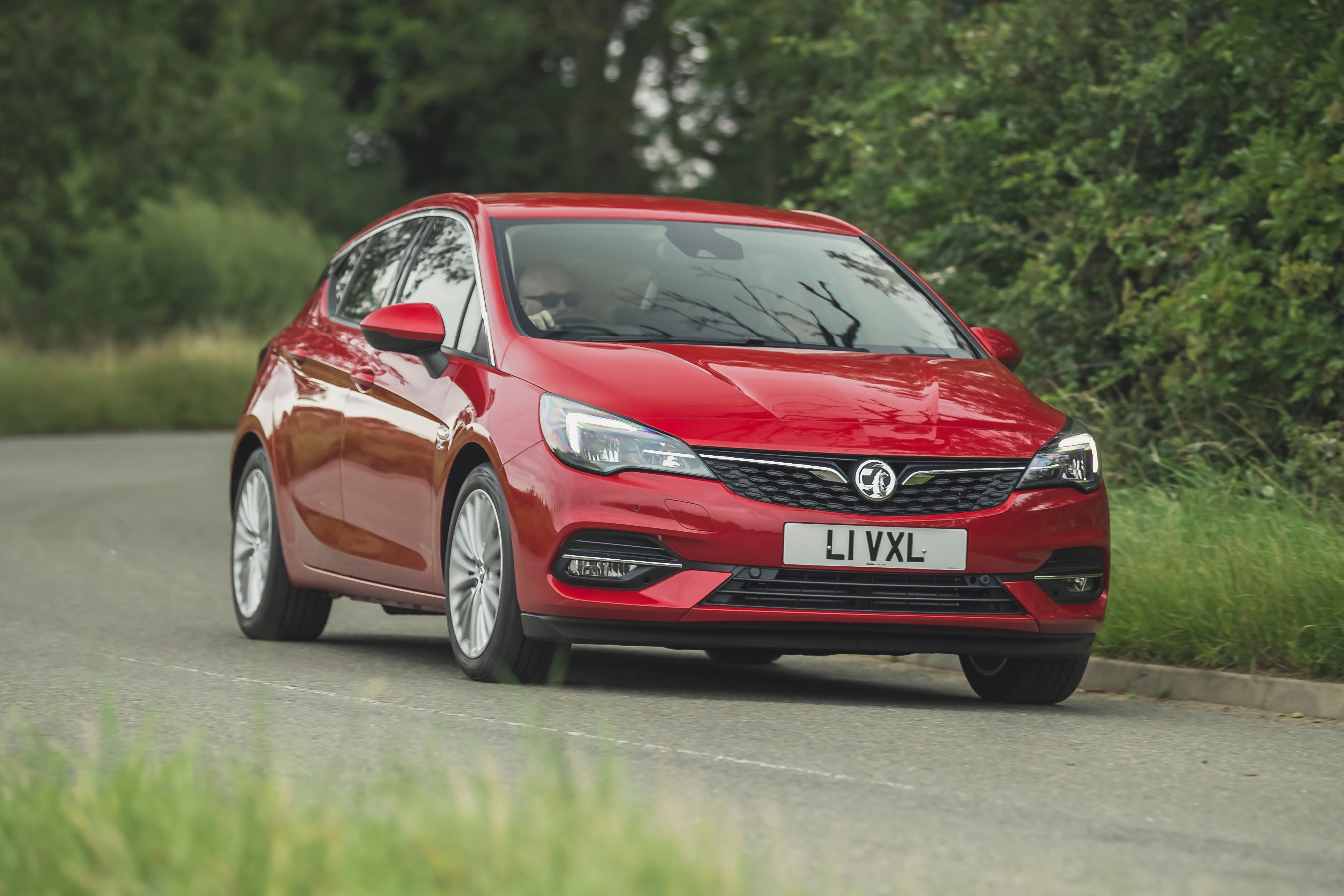 Like the Honda Civic, the Astra aces practicality and affordability, despite being quite a bland choice. Vauxhall isn't a premium brand, so it makes up for this with a lot of equipment on new models. And the popularity of the Astra means there are plenty on the used market, which keeps prices competitive.
The boot is a useful 370 litres and it's square and deep with flat sides, making it easy to load items inside. Ride quality is pretty good and you won't feel potholes too much in the cabin. At higher speeds, it's excellent - which is why so many commuters opt for an Astra for comfort on longer distances. If you're a parent who needs a car for the school run and commuting, the Astra could suit you well.
For petrol engine buyers, there's a 105PS 1.0-litre turbo that's more eager than you might expect, plus the 1.4-litre Ecotec turbo with 125PS or 150PS. We particularly like the 150PS version. Newer models also get a sweet 1.2-litre three-cylinder turbo (110PS, 130PS or 145PS), which we really like. The diesel range focused on the 1.6-litre CDTi, which you'll find in all power outputs from 110PS to 160PS. This is the best engine if you're planning to use your Astra to cover high miles at low effort on the motorway, although we also recommend the 1.5-litre turbodiesel with 122PS.
Ford Kuga
Year launched: 2013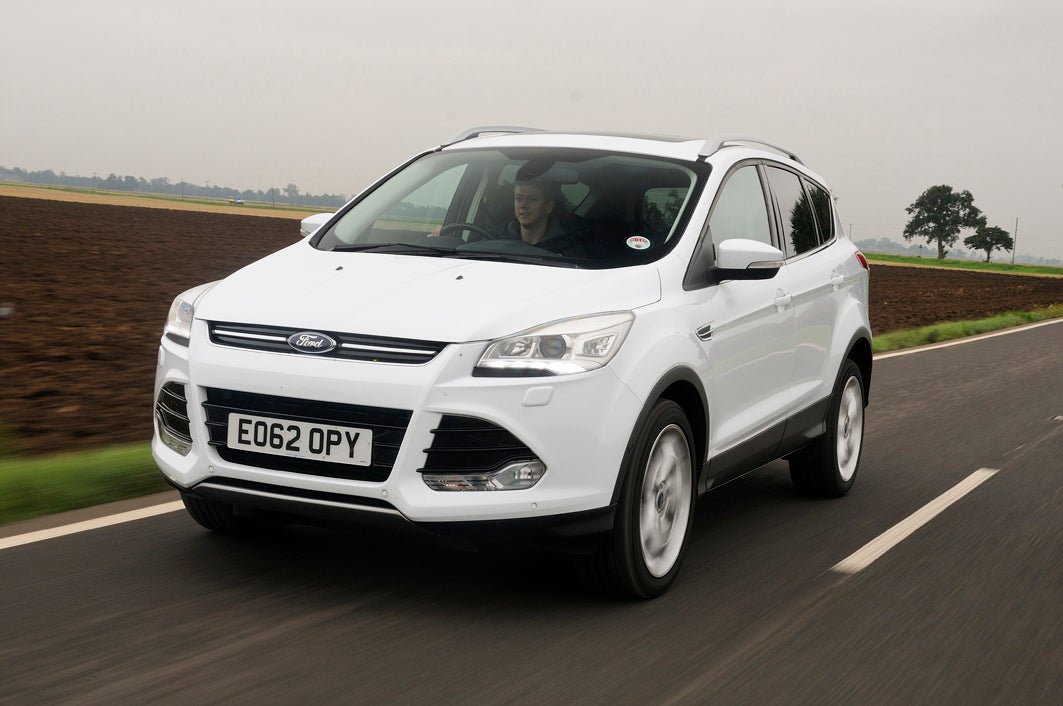 The Kuga's strengths lie in space and driving dynamics, which make it ideal for young families who've decided they need to upgrade from a hatchback to a larger car for practicality reasons. With the Kuga, you won't be sacrificing a dynamic driving experience like you will with crossover rivals like the Kia Sportage. The boot is a useful 456 litres, stretching to 1603 litres with the rear seats down, too.
The boot is a good shape and if you do need more space, the two-level boot floor drops down a level. The rear seats fold flat at the press of a button, just be aware that if you choose a full-size spare wheel - the boot space decreases significantly.
Ford's diesel engines are all pretty decent and the Ecoboost petrols are a lot of fun, albeit saddled with thirstier fuel consumption to match. The 1.6-litre TDCi engine is fine for family use, and the later (2016 onwards models) 1.5-litre TDCi is even better. A 1.5-litre Ecoboost turbo petrol - which comes in 150PS and 182PS formats - is available on 2015 models onwards. This would be our pick for most families, assuming you'll do mostly short trips. If you plan to use the Kuga for regular longer journeys, the diesel engines are a smarter choice.
Hyundai i30
Year launched: 2012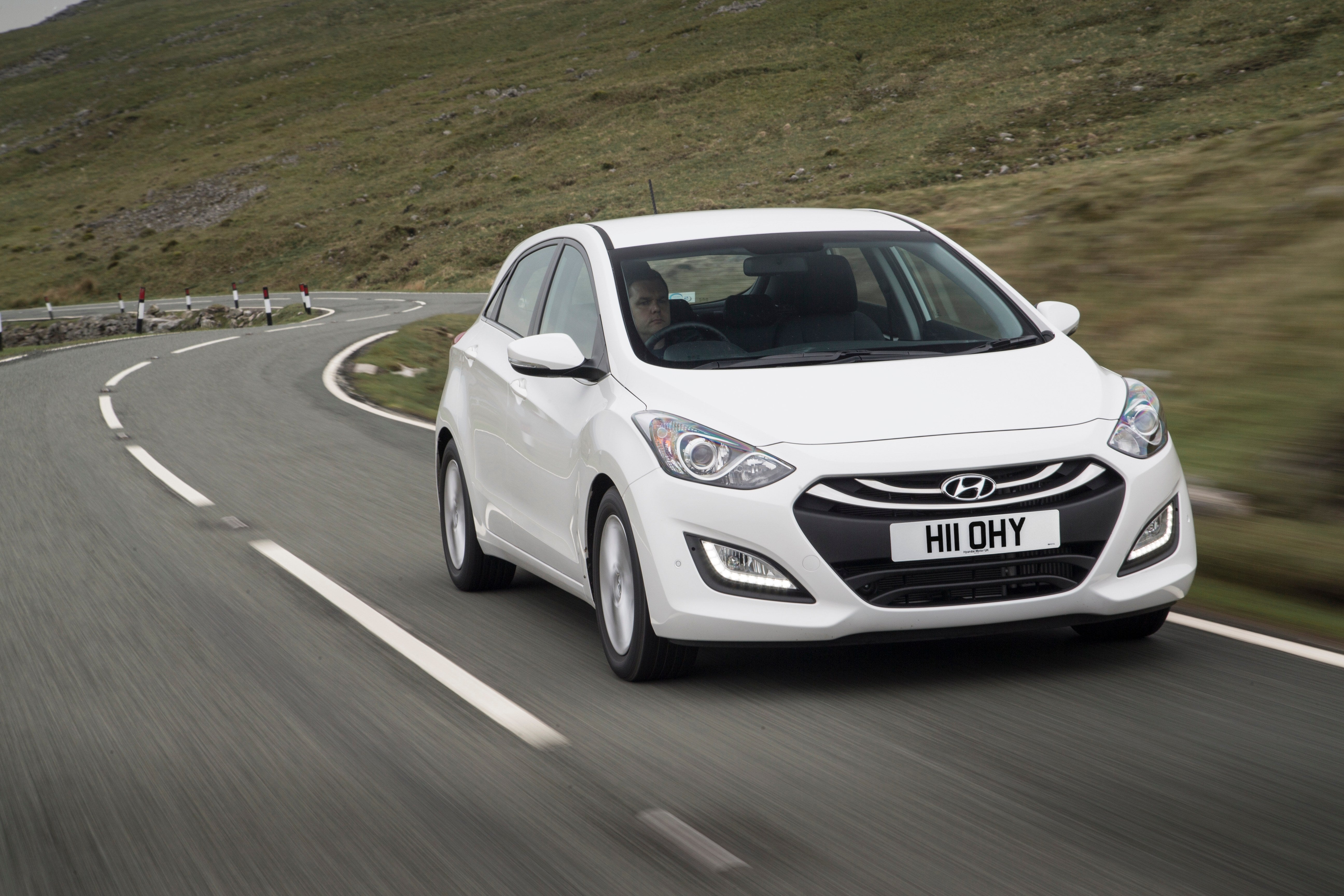 Looking for one of the most reliable family hatchbacks for the money? Look no further. The dependable Hyundai i30 is a safe bet that sells for tempting prices and serves up family-friendly, practical motoring. If you like the look of a Volkswagen Golf but don't want to commit to spending so much, the i30 is a great alternative.
The i30 is competent on the road, but it doesn't deliver the last edge of engagement like the Ford - so keen drivers will find it lacking. If that won't be an issue, the best all-round engine is the 1.6-litre CRDi diesel. Alternatively, the 1.4-litre petrol engine is fine for those based in the city, but petrol car fans may find the extra power of the 1.6 useful if they frequently go beyond suburbia.
In the rear seats, headroom isn't bad and there's good legroom but teens and adults might find it cramped if the driver slides their seat backwards. The three-door car also feels notably more claustrophobic than the five-door. With the seats up, the 378-litre boot is class-competitive. Folding the seats down extends the boot to 1316 litres, while Isofix mountings can be found on the rear seats.
Honda HR-V
Year launched: 2015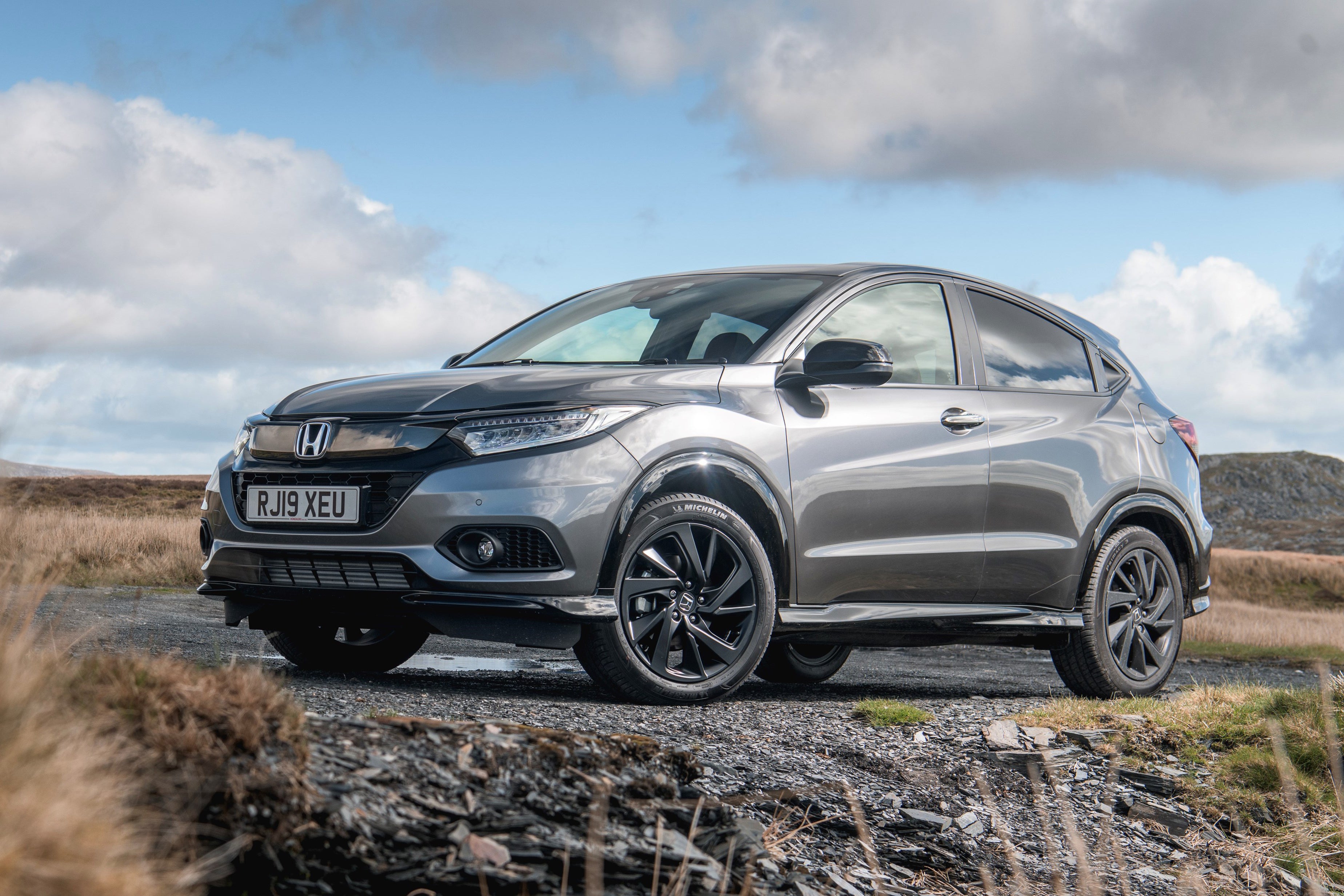 The Honda HR-V is more spacious than rivals like the Nissan Juke and Renault Captur, while also being better to drive. There are a few pitfalls, namely the abysmal infotainment system and underpowered standard engines. But, on the plus side, the HR-V is based on the Jazz - so it similarly pairs a reputation for reliability with a big boot and stylish crossover looks. When it comes to value for money, the HR-V is a smart buy as a used model.
If your budget can stretch to it, we'd suggest getting your hands on a HR-V Sport. Its turbocharged engine has the grunt that's missing from the standard petrol (and even the diesel), while its red interior injects a bit of much-needed brashness. The standard 1.5-litre petrol engine is by far the most popular, but it isn't turbocharged so it takes some work to get it to perform. Diesel buyers can opt for a 1.6-litre 120PS engine. It's not the quickest motor, but a useful amount of torque means it feels more eager than the entry-level petrol.
There's a whopping 480 litres of boot space, which is more than the bigger Nissan Qashqai, and all trim levels get Honda's fancy Magic Seat feature. This allows you to flip and fold the rear bench to make a versatile storage area. All models get Isofix points on the outer rear seats, too, so you can easily fit child seats.
The old-generation Volkswagen Golf - which was replaced in 2020 - is excellent, even now. They were (and still are) exceptionally popular, so you can afford to be picky about finding a well-priced, used model.
The Kia Ceed that was launched in 2012, and replaced in 2018, has a reputation for reliability and has a seven-year warranty to boot. The warranty is transferable between owners as well, so it's worth looking for a model with some warranty left on it.
Prices will vary a lot between ages and specs of used cars, but the Ford Focus, Skoda Octavia and Honda Civic are all smart used buys - even when it comes to older models. If you choose an Octavia, just ensure it hasn't lived a hard, high-mileage life as a taxi.
Reviews of more cars for first-time parents
Skoda Octavia
2.0 TDI CR SE L 5dr DSG [7 speed]
Manufacturer Approved
Mon Motors Skoda Newport

Monmouthshire, NP194SL
PCP: £304.73/mo
Representative example: Contract Length: 36 months, 35 Monthly Payments: £304.73, Customer Deposit: £2,999.00, Total Deposit: £2,999.25, Optional Final Payment: £9,370.00, Total Charge For Credit: £3,039.80, Total Amount Payable: £23,034.80, Representative APR: 7.9%, Interest Rate (Fixed): 7.87%, Excess Mileage Charge: 8.38ppm, Mileage Per Annum: 10,000
Skoda Octavia
1.0 TSI SE Technology 5dr DSG
Bristol Street Motors Skoda Derby

Derbyshire, DE214RX
PCP: £229.69/mo
Representative example: Contract Length: 36 months, 35 Monthly Payments: £229.69, Customer Deposit: £2,078.00, Total Deposit: £2,078.40, Optional Final Payment: £6,342.00, Total Charge For Credit: £2,603.55, Total Amount Payable: £16,459.55, Representative APR: 9.9%, Interest Rate (Fixed): 9.48%, Excess Mileage Charge: 4ppm, Mileage Per Annum: 10,000
Skoda Octavia
1.6 TDI CR SE L 5dr
Manufacturer Approved
Westend Skoda Stirling

Stirlingshire, FK81QZ
PCP: £154.77/mo
Representative example: Contract Length: 36 months, 35 Monthly Payments: £154.77, Customer Deposit: £1,774.00, Total Deposit: £1,774.50, Optional Final Payment: £6,287.50, Total Charge For Credit: £1,648.95, Total Amount Payable: £13,478.95, Representative APR: 6.9%, Interest Rate (Fixed): 6.86%, Excess Mileage Charge: 7.2ppm, Mileage Per Annum: 10,000