Best family cars 2022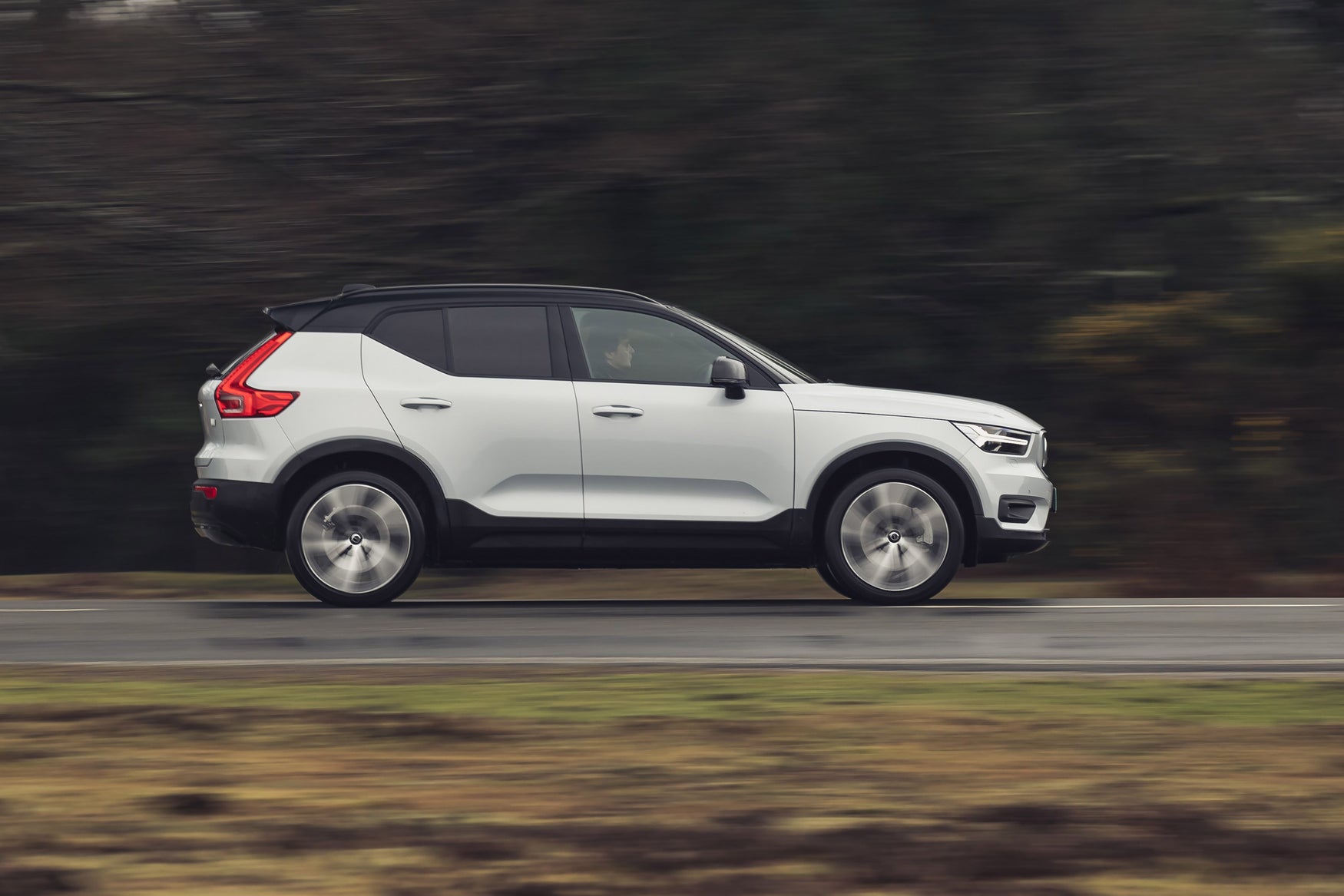 The best family cars to buy in 2022 aren't just cars with lots of space. They have to be great all-rounders, taking everything your kids can throw at them while being enjoyable to drive by yourself.
Whereas a sports car just needs to be fast and fun, and an off-roader needs to be great off the beaten track, family cars have to be many things all in one vehicle. The family car tends to also be the commuter car, and may even be the car your children learn to drive in one day.
Regardless of whether you put space, style, performance, reliability or some other factor as the top priority - the family cars here all offer something that makes them one of the best in their class, whether that be high levels of tech, keen performance or a long warranty.
Many of the best family cars we've picked out also have an average fuel economy that will exceed 50mpg, being available with hybrid or diesel options. All of these family cars are available with either a manual or automatic gearbox, while you'll also get a large boot and a spacious, versatile interior.
Our guide to the best family cars shines a spotlight on a variety of different types of car, but you might also want to take a look at our dedicated guides to the best family SUVs, best family electric cars and best 7-seater cars. Otherwise, read on to discover the top 10 family cars in the UK.
Best family cars
Ford Puma
Year launched: 2020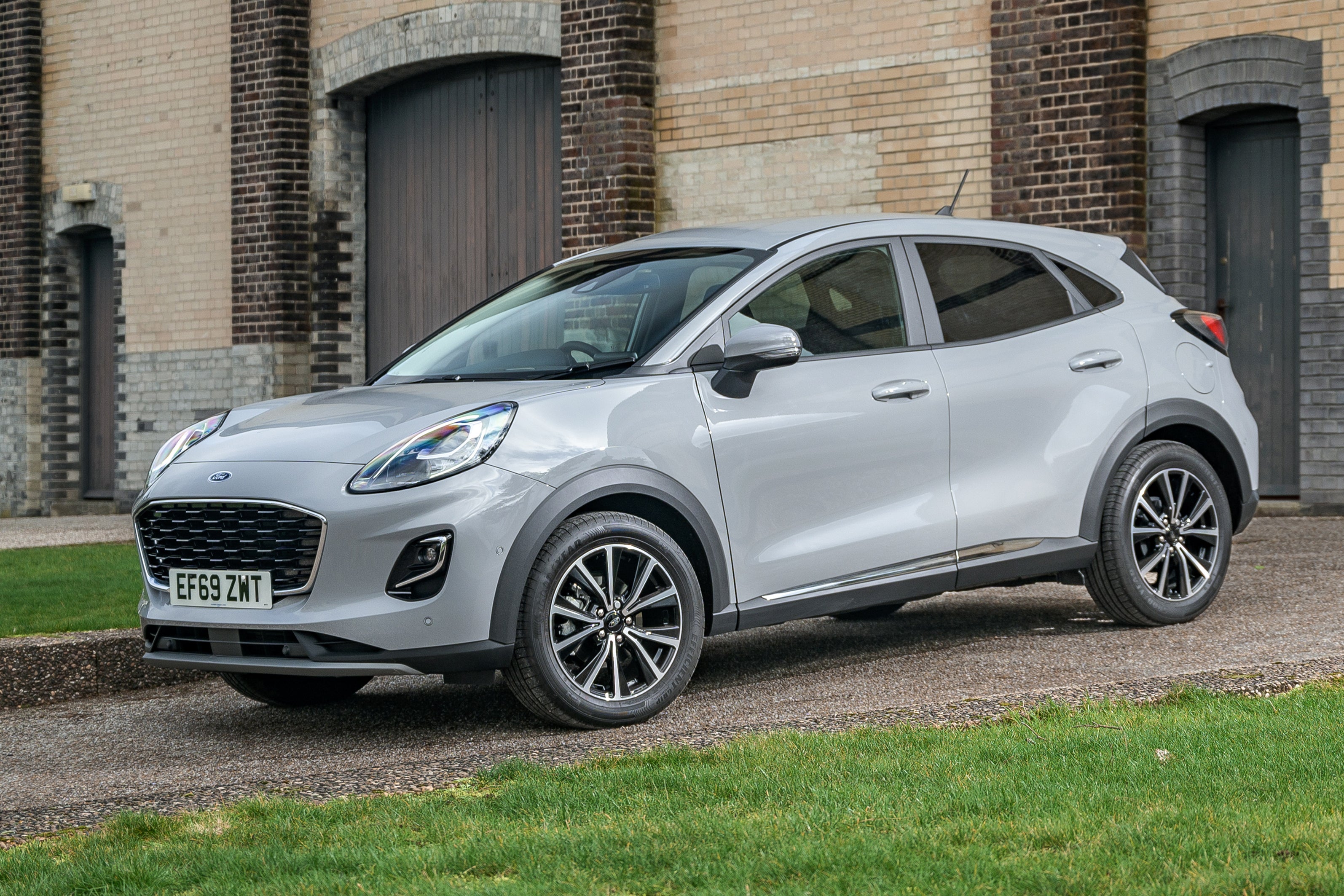 The Ford Puma is one of the best affordable family cars you can buy. It's not surprising considering Ford has essentially made the Ford Fiesta - the UK's most popular car - bigger and plusher. Boom, the Ford Puma was born.
Size-wise, it rivals the Nissan Juke and Volkswagen T-Roc - but it beats the Juke on practicality and quality, plus costs less than the T-Roc. It's got good looks, the engaging driving experience you'd get from the Fiesta and some useful family features - like ISOFIX points fitted to the outer rear seats, helping to secure child seats.
Compared to other SUVs on this list, like the Honda CR-V, the Puma is smaller. That makes it easier to thread through town, but means it isn't as roomy. Yet it has a huge boot for its size, partly thanks to a clever, wash-clean storage area dubbed the 'megabox' - which is hidden underneath the boot floor. For small families, the Puma is one of the best options going - although as it's only been on sale since 2020 there aren't many bargains around yet.
You can't really buy a basic Ford Puma, which also explains why it looks relatively expensive on the used market. But models are well-equipped - meaning you get things like cruise control, an eight-inch navigation system, rear parking sensors and keyless start on the entry-level car.
Toyota Corolla Touring Sports
Year launched: 2019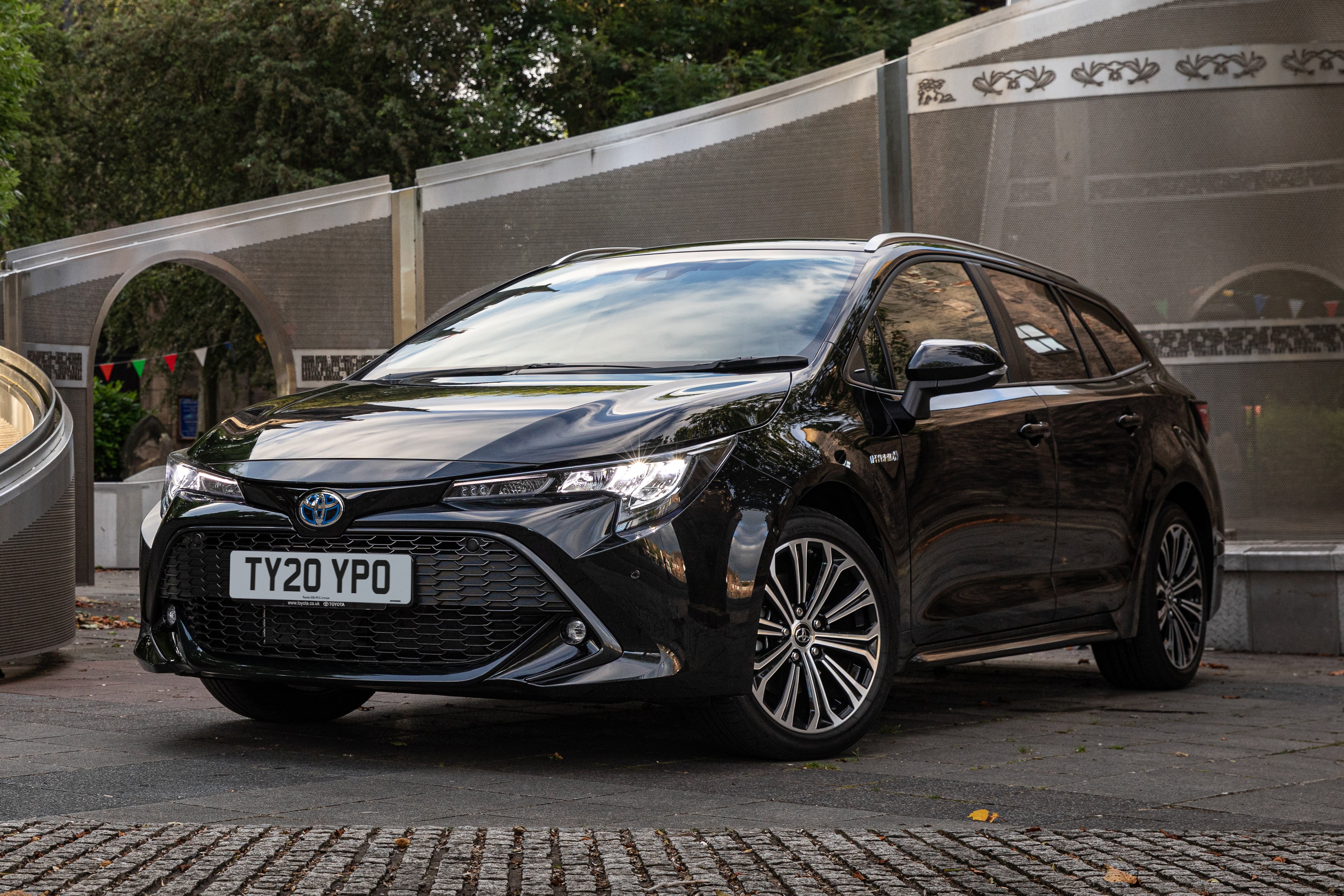 The Toyota Corolla Touring Sports isn't just good for a hybrid, it's also one of the best family cars around. It might not help you stand out from the crowd, but if you want a lot of space, a smooth drive and low fuel bills the Corolla could be an ideal choice.
It's quiet and smooth around town, plus it's very economical - hitting 63.7mpg in real-world driving if you opt for the 1.8 hybrid. The 2.0-litre hybrid (the only other engine option) is slightly less efficient, but surprisingly punchy. What's more, Toyota has greatly improved the ride and handling of the new Corolla over the old Auris it replaced, so you can enjoy it when the kids aren't in tow.
Tall passengers will be fine for headroom in the front and back, while there's also plenty of space for three children to sit side by side. The boot space isn't quite as good as you'll find in a Skoda Octavia Estate, but the Touring Sports' 598-litre boot is still big enough to swallow family detritus. When it comes to the interior, it's well put together and feels decent quality. However, it looks a tad cheap in places, and the touchscreen isn't the most easy to use.
Thankfully, every Corolla is well equipped, including Apple CarPlay and Android Auto smartphone mirroring, so you can bypass Toyota's own not-so-great software. Toyota hybrids hold their value well and there's always strong demand and being a Toyota, long term reliability is a given. Family cars don't get more dependable than this.
Skoda Karoq
Year launched: 2018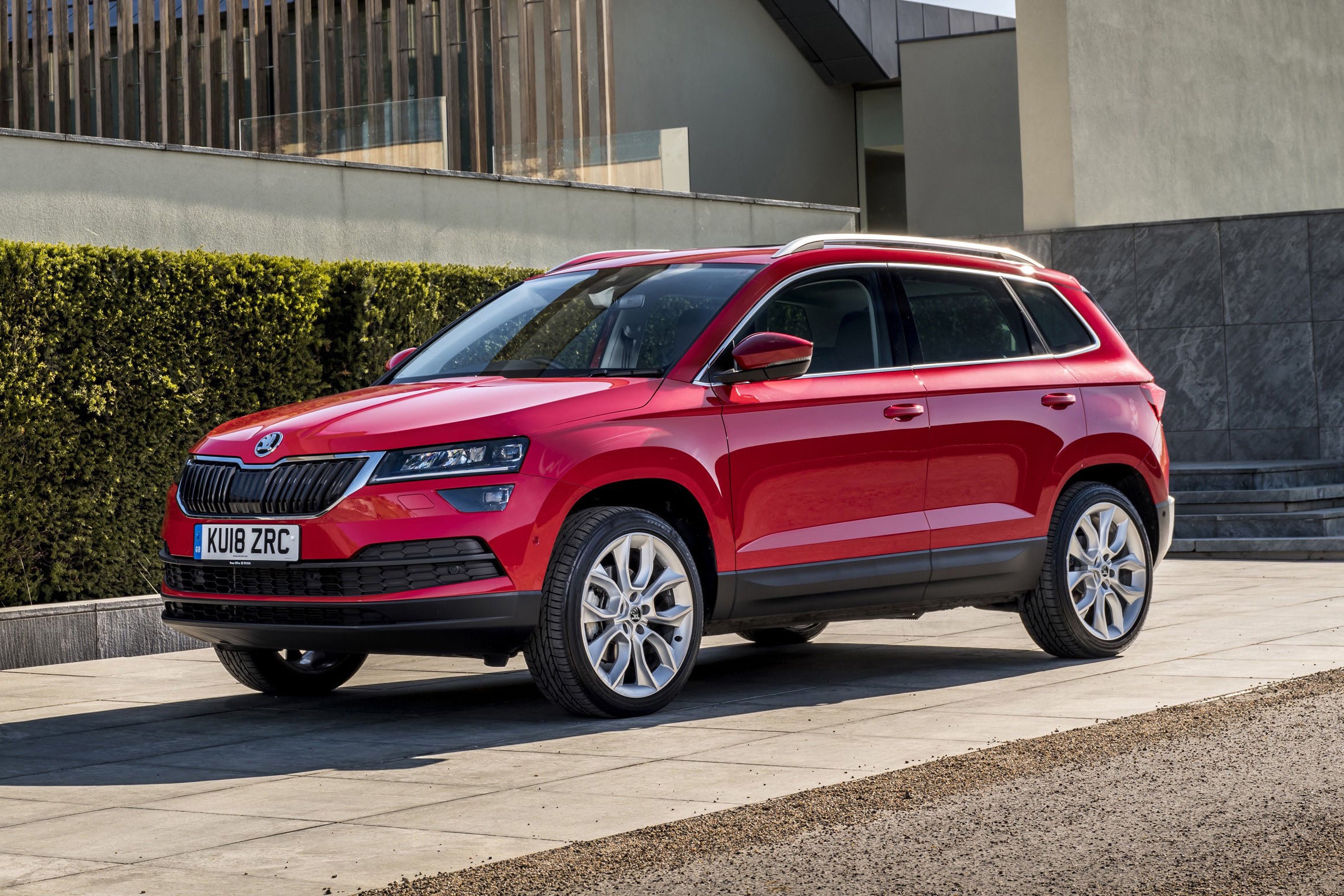 The Skoda Karoq small SUV is, like many Skodas, an impressively complete all-rounder. It's a comfortable family car that's good to drive with an excellent range of engines, a nicely finished cabin and a high level of standard equipment. It's conservatively styled, sure, but tremendously practical and nearly impossible to fault.
Inside, the Skoda Karoq is spacious and versatile, with a very accessible rear cabin making fitting child seats a breeze. If you have older children, three could sit comfortably in the back thanks to excellent leg-and headroom.
If you go for the SE-L trim, you'll get three individual 'Varioflex' rear seats that can slide back and forth as well as recline, so you can pick between comfort or space. You can also remove the rear seats entirely. Even with the rear seats in place and slid all the way to the rear there is a decent amount of space - with 521 litres beneath the load cover which is plenty for family life.
Even if you opt for the base SE model you'll get alloy wheels, dual-zone climate control and auto emergency brakes as standard - but SE-L is really the model to go for. It features keyless entry, heated front seats, Alcantara upholstery and a reversing camera. To drive, the Karoq is comfortable, refined yet handles tidily, while there isn't a weak choice in the engine line-up.
BMW 3 Series Touring
Year launched: 2019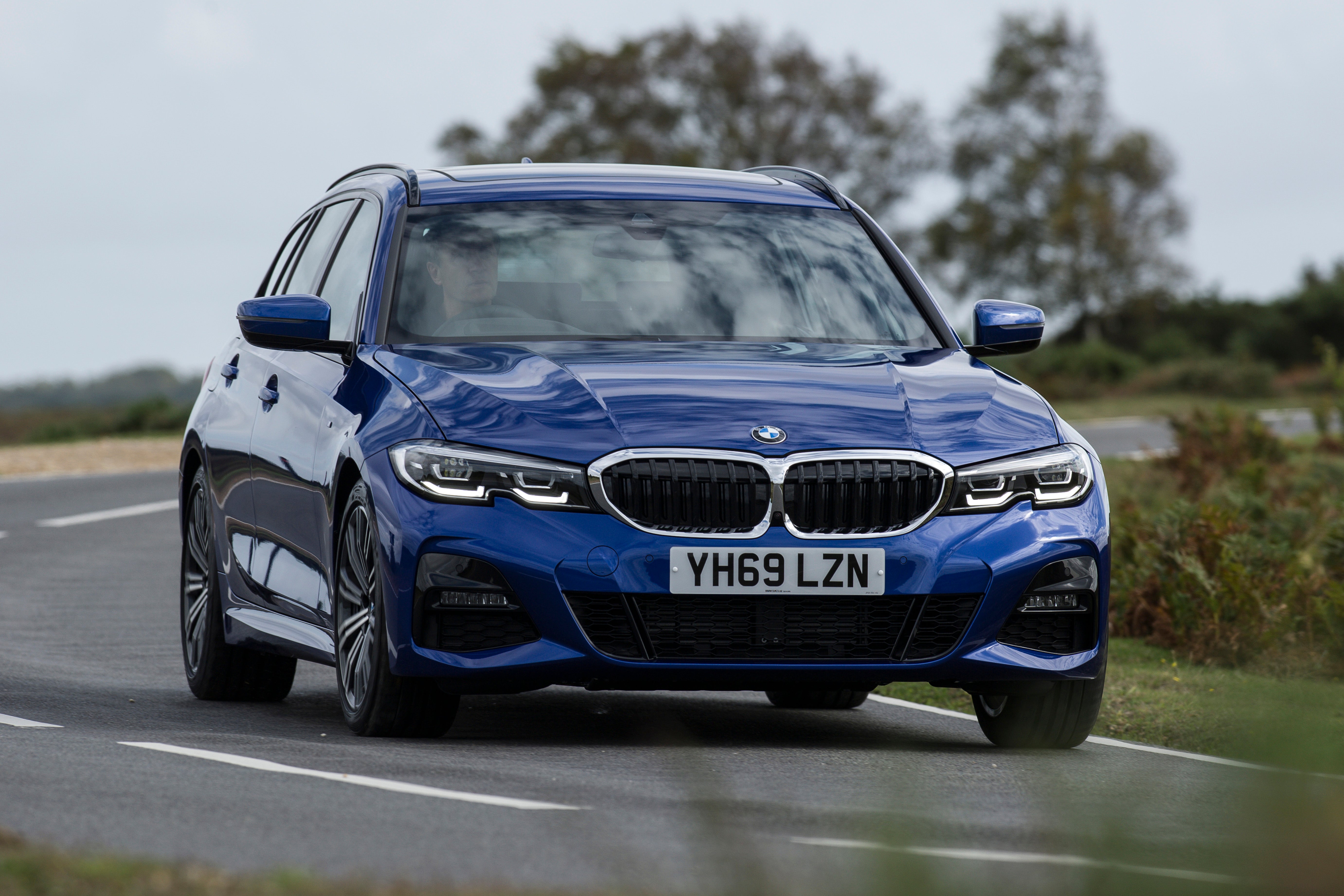 The BMW 3 Series is a superb upmarket family car, with a refined ride, plush cabin and low running costs. That's why it remains one of the most popular cars on the road despite impressive rivals from Audi and Mercedes-Benz.
Although there are better cars in this list if outright space is what matters most, the Touring estate model offers extra boot flexibility. Its 500-litre capacity might only be 20 litres more than the saloon, but with a usefully larger opening it's much more accessible, while the rear seats can be dropped in a flexible 40/20/40 split to increase luggage capacity.
The BMW 3 Series Touring is noticeably roomier than it used to be, with similar rear headroom to the Audi A4 Avant and more all-round space Mercedes-Benz C-Class estate. Although if rear space is a priority - the Volkswagen Passat and Skoda Superb pip all three with cavernous amounts of room.
But the BMW 3-Series' trump card is the way it drives. A firm yet well controlled ride is combined with sharp, engaging handling on every model - while that might not matter when all your kids are on board, it makes the 3-Series fun when you're heading home from the school run. The engines, too, are fantastic, with the middling 320d diesel providing strong performance and over 50mpg. There's also the superb plug in hybrid 330e.
There's a good amount of kit as standard, too, with the entry-level model featuring an easy-to-use 8.8-inch central touchscreen infotainment system, increasing to a 10.3-inch system on the M Sport model. Overall, the plush and high quality interior feels like a step above less premium family estates.
Volkswagen Touran
Year launched: 2015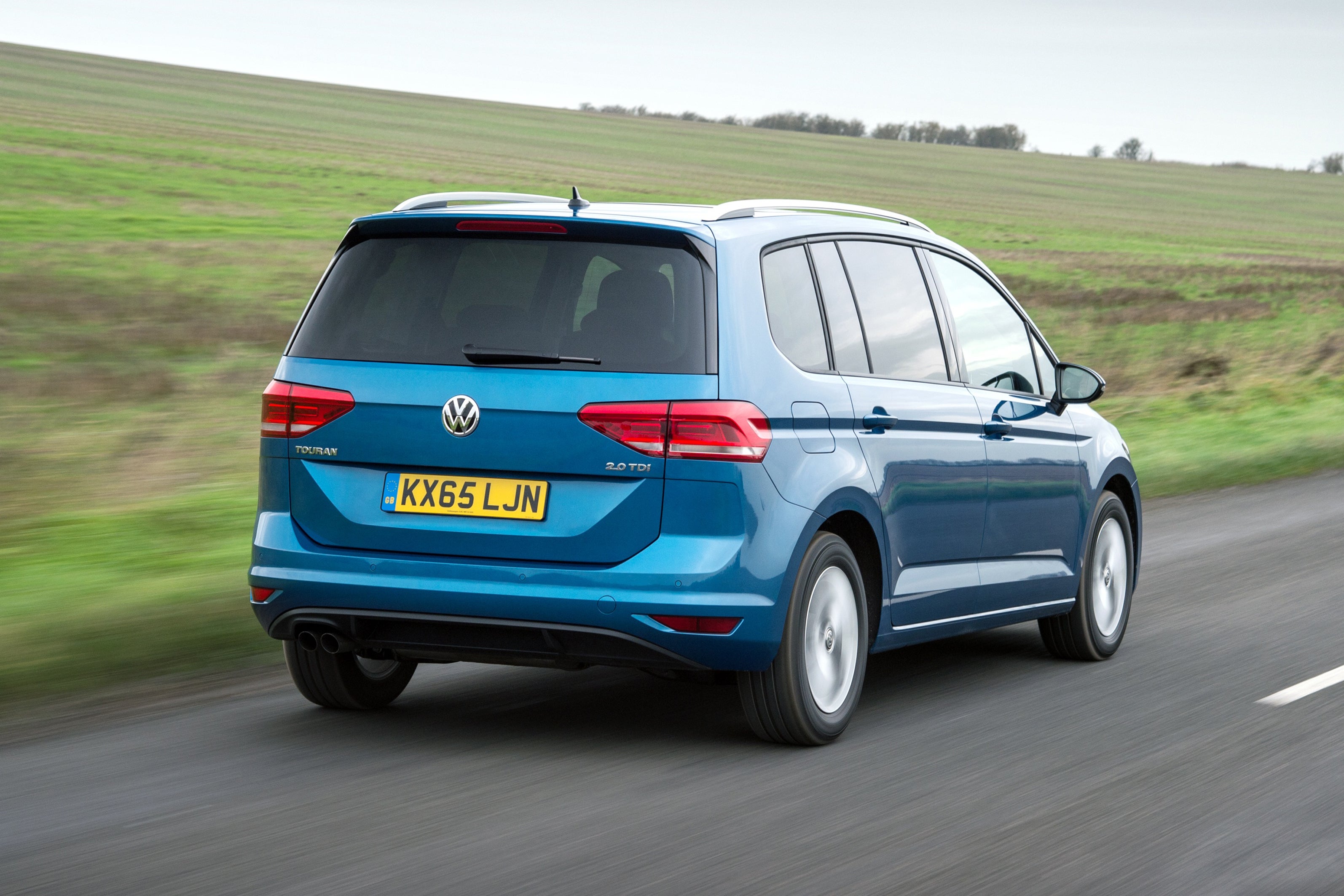 The Volkswagen Touran is not a stylish or exciting car by any measure, but sometimes all you need from a family car is spacious, comfortable and dependable transport. The Touran often flies under-the-radar, but it's a really impressive people carrier that's fallen out of fashion among a sea of SUVs.
The main appeal of the VW Touran is the sheer amount of space it offers. Despite a modest exterior footprint it's available as a five or seven-seater, and even with seven seats there's a good amount of space in every row. The seating layout is very flexible, too, meaning you can easily juggle space for children, adults and luggage depending on your needs. Run it as a five-seater and you get an enormous 917-litre boot.
What's more, the Touran has a high quality, well-equipped interior that, because it's based on the previous-generation Golf, is fantastically easy to get along with. It's also good to drive, feeling much like the taller, heavier Golf that it is, with a range of smooth and (if you avoid the base 1.2-litre petrol) powerful engines. There's no hybrid option, but the diesels will manage well over 50mpg on a run.
The VW Touran makes an excellent used buy. It's been around since 2015, so there's plenty of bargains to be had: a 2015 2.0 TDI SE model with 65,000 miles on the clock is around £13,000.
Volvo XC40
Year launched: 2018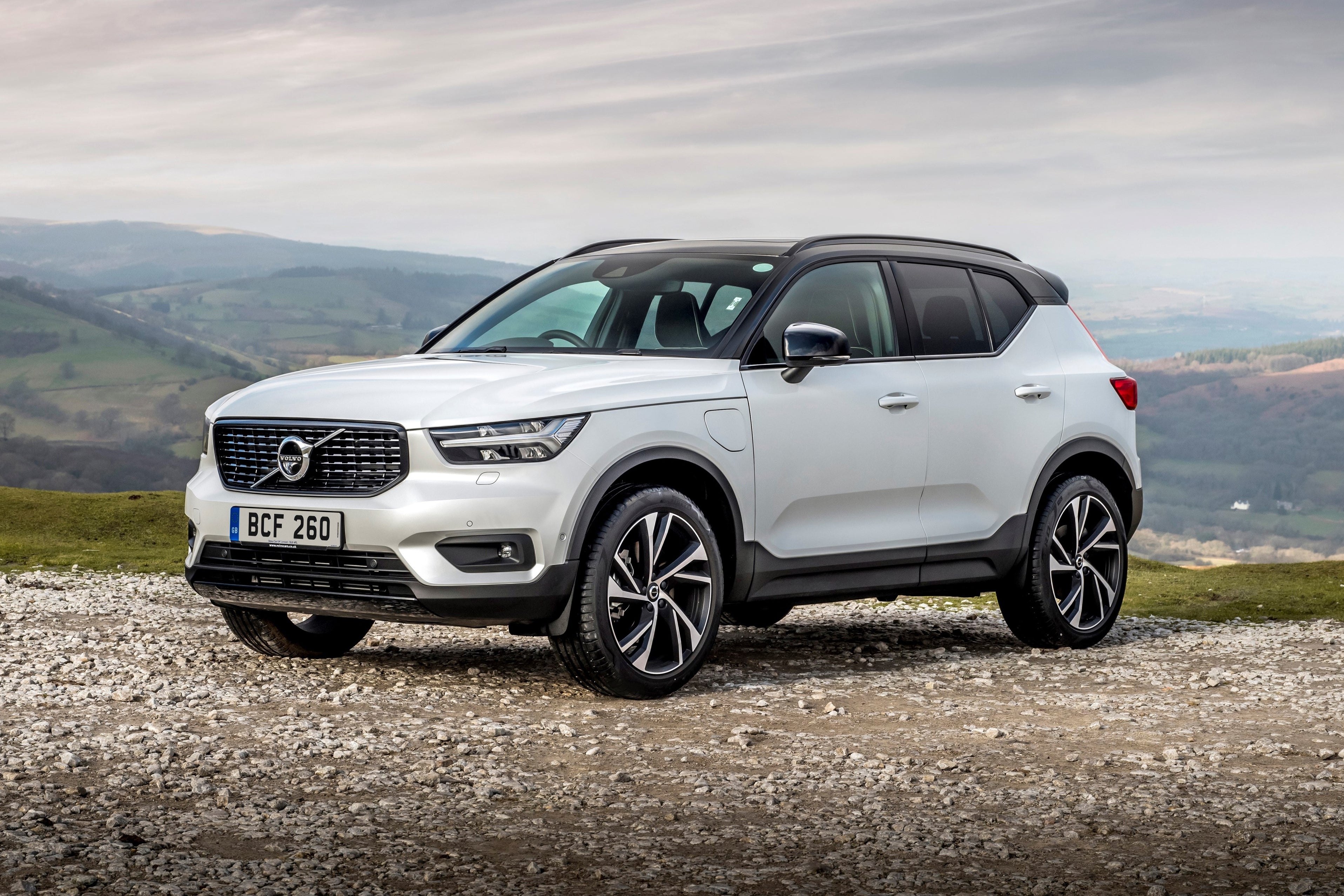 If you want a Volvo XC40, it'll come at a higher price than other family cars in this list, but it's also one of the best family cars you can buy - especially if you're looking for something ultra-safe, premium and stylish. The XC40 feels just classy as a BMW X2, but it stands out more. It's also decent value for money if you stay away from the options list.
Inside, it feels less claustrophobic than some of its rivals, with a very contemporary and sophisticated design that's dominated by a slick portrait-angled central touchscreen. It gets the most comprehensive standard safety kit in the class - you can add Volvo's semi-autonomous 'Intellisafe Pro' pack, which means the car will steer, brake and accelerate for you. The XC40 is a great family car, even if the bulky transmission tunnel means it won't be quite so welcoming for the middle-seat passenger.
There's an ample 460-litre capacity with the seats up, but space extends to 1336 litres with the seats down. You can get bigger SUVs, but you'll struggle to find anything more practical than the Volvo. Refinement is generally very good, too. The XC40 cruises quietly, with wind noise kept well at bay and road noise dampened down, while the hybrid powertrains are excellent.
If you fancy going electric but love the sound of the XC40, you're in luck. Check out the electric Volvo XC40 Recharge with a 259 mile range.
Honda CR-V
Year launched: 2018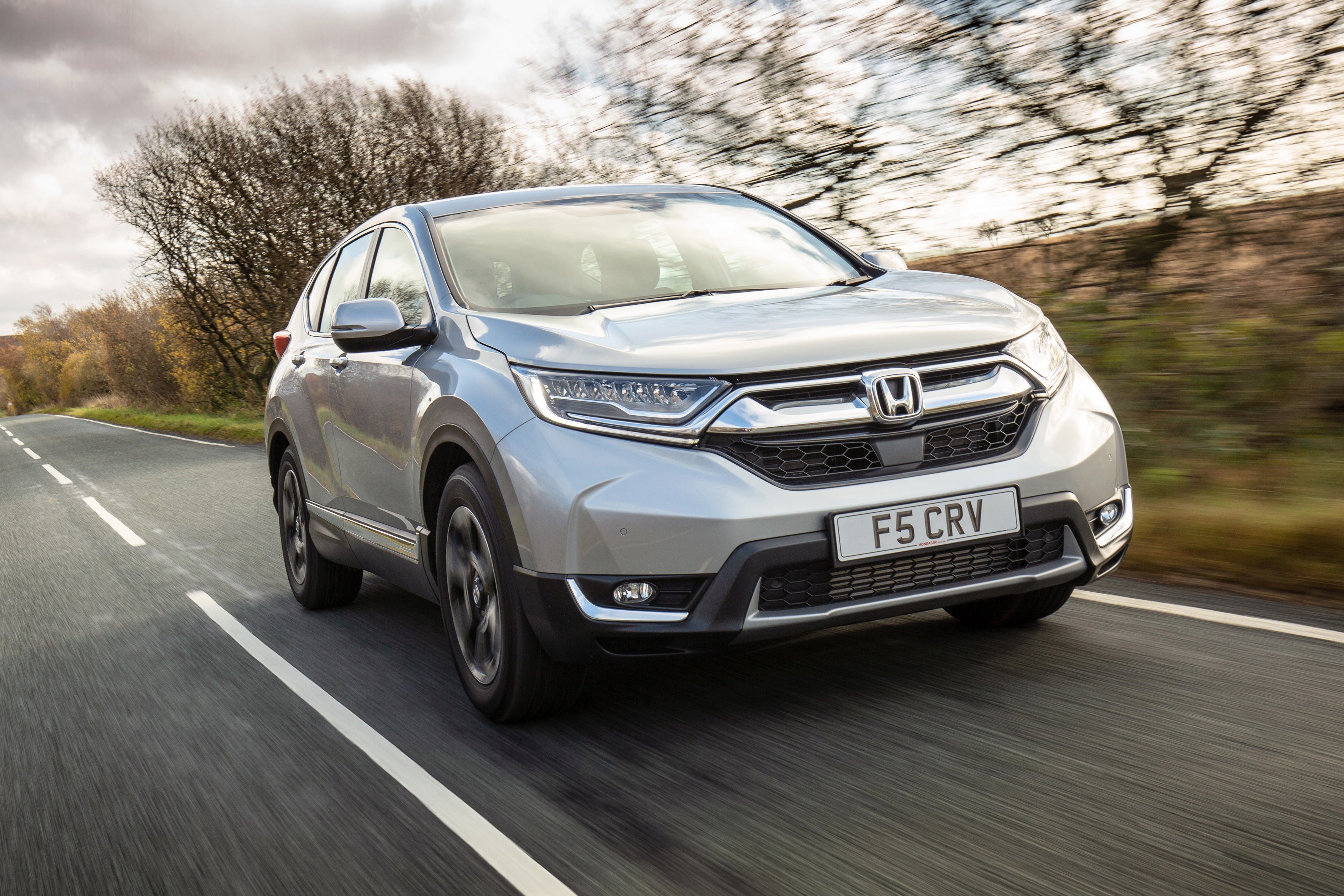 With a comfortable cabin, economical engines, reputation for reliability and a reasonable price point - you'd be hard-pressed to find a better family car than the Honda CR-V. There's no diesel option, but the petrol hybrid's ability to do 45-50mpg in mixed driving means it's one of the more economical larger SUVs.
The infotainment isn't as good as you'd find in a Volkswagen Tiguan Allspace, but that shouldn't be enough to put you off the CR-V. Space in the back is extremely generous, with a flat floor allowing three children or adults to get comfortable. The boot is also very large and well-shaped, while there's lots of useful practical touches.
We'd steer clear of the entry-level S model (it's very basic), but the rest of the range is fairly well equipped. The SE comes with desirable features like 18-inch alloy wheels, a rear-view camera and the seven-inch navigation system (with Apple CarPlay and Android Auto).
Safety equipment includes lane assist, autonomous emergency braking and Isofix child seat mounting points - all standard across the range, contributing to a five-star Euro NCAP safety rating. The CR-V's driving experience majors on comfort over handling, and the smooth yet fairly punchy hybrid system compliments that well.
Kia Sportage
Year launched: 2021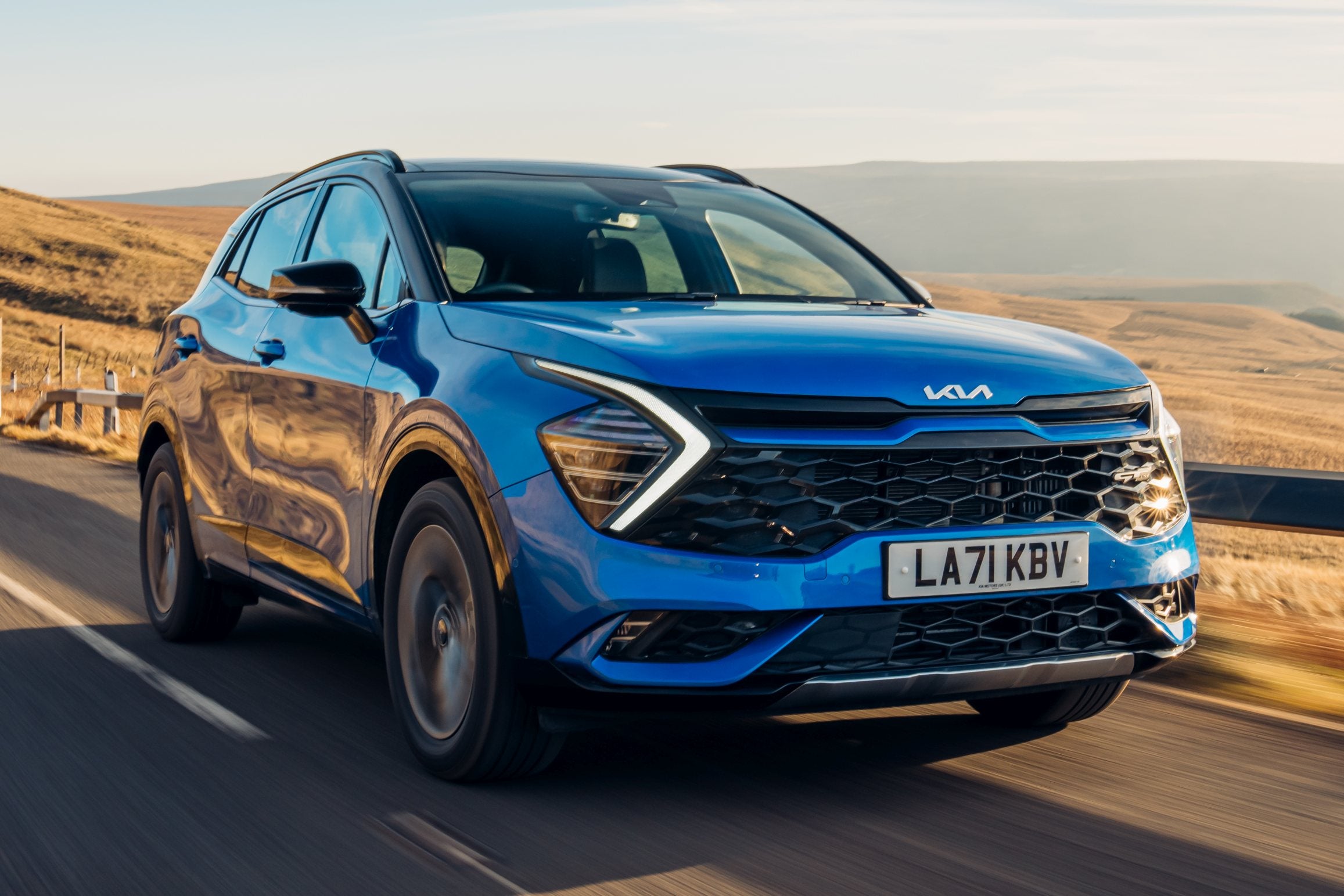 Want a family SUV but still want to stand out in the supermarket car park? The latest Kia Sportage is a distinctive and capable family SUV that also benefits from the brand's unbeatable (and transferrable between owners) seven-year warranty.
The striking exterior design certainly turns heads in a way that no previous Kia Sportage was able to, but it still does the sensible stuff well. The interior is upmarket, solid and well-equipped, with clever new twin-screen infotainment on most models, but it's also functional with plenty of useful storage solutions and little touches to make family life that bit easier.
Space in the back is very good, too, although it's not quite as good for three passengers as the Honda CR-V because there's a lump in the floor. Still, the 591-litre boot is huge, with a false floor and handy levers for folding the rear seats.
Kia has beefed up the Sportage's driving experience to make it feel more agile and sporty. While this does mean the ride is a little firm, it's a refined offering that's great for long distance drives. Clever tech includes a 360-degree camera and, on top models, a system that allows you to 'drive' the car in and out of tight parking spaces using just the keyfob.
There's a wide variety of engine offerings in the Sportage, including petrol, diesel, mild hybrid, full hybrid and soon-to-arrive plug-in hybrid power. There should be something to fit every needs, although the highest spec models are quite expensive.
This Kia Sportage has only recently gone on sale, so if your budget is lower why not check out deals on the previous-generation Kia Sportage? It's not as distinctive to look at, but still very competent.
SEAT Leon
Year launched: 2020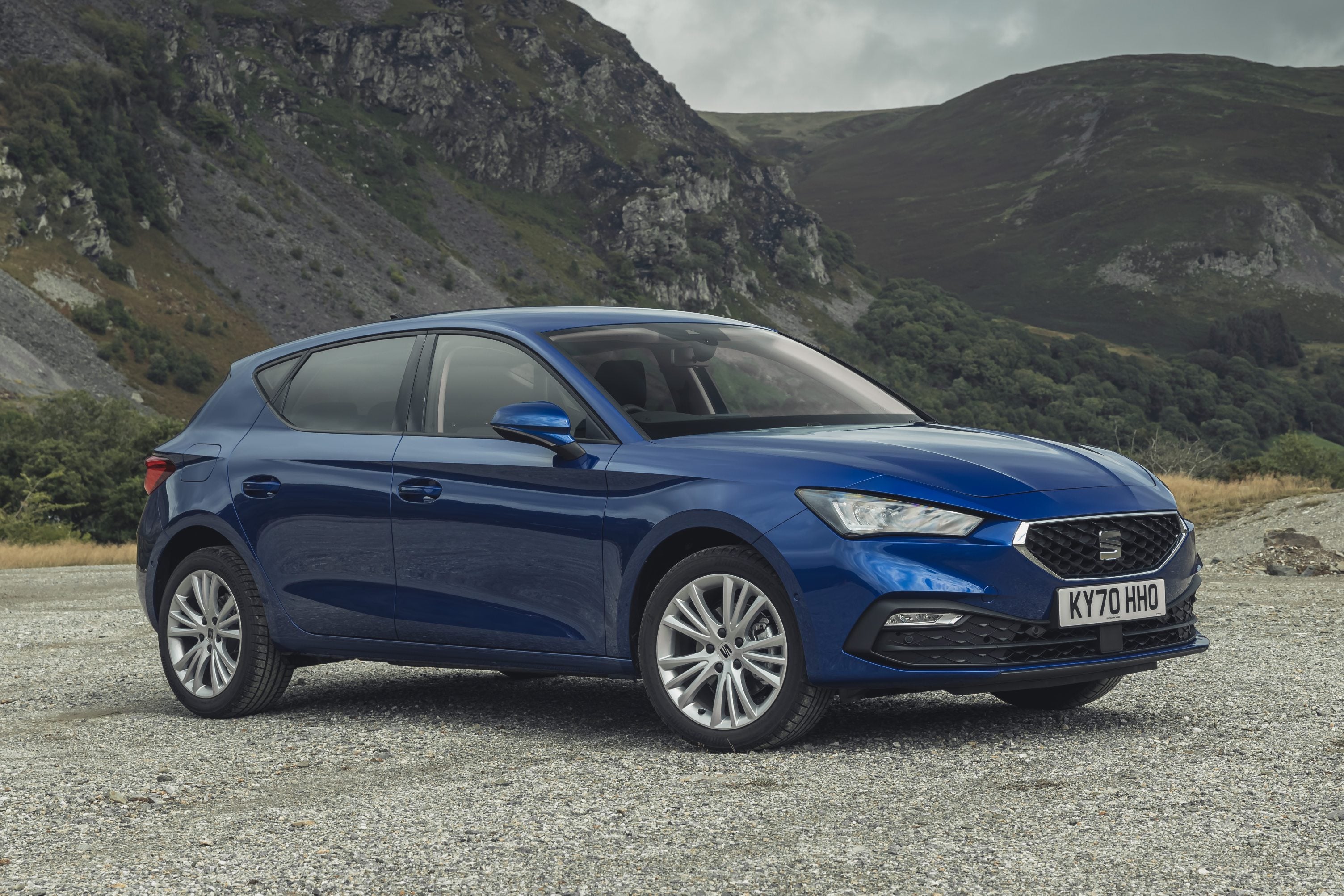 There's plenty of bigger estates and SUVs in this list, but if you need something that's compact in exterior size and cheaper to buy yet still makes a great family car, the stylish SEAT Leon is a solid choice.
For starters, it's more affordable than the Volkswagen Golf it's closely related to, but also has more rear seat space thanks to a longer wheelbase. Both children and adults will be very happy back there, and while the boot is on the small side compared to other cars here it's easily useful enough for the weekly shop.
The slightly fiddly infotainment takes some getting used to, but otherwise the Leon's interior is solid, smart and should be pretty durable. One up from the base model gives you all the kit you should need including the larger 10-inch touchscreen, digital dials, 17in alloys and front and rear parking sensors.
One advantage the SEAT Leon has over SUVs is it'll be more fun to drive. Agile handling and sharp steering combines with a generally comfortable ride, although high spec models with bigger wheels and sports suspension are rather firm. There's a wide engine range, too - really, the 1.0-litre petrol is plenty good enough for most needs, although the 1.5-litre petrol is a more effortless performer at higher speeds. There's also a hybrid model with a useful electric-only range of up to 40 miles.
Mazda CX-5
Year launched: 2017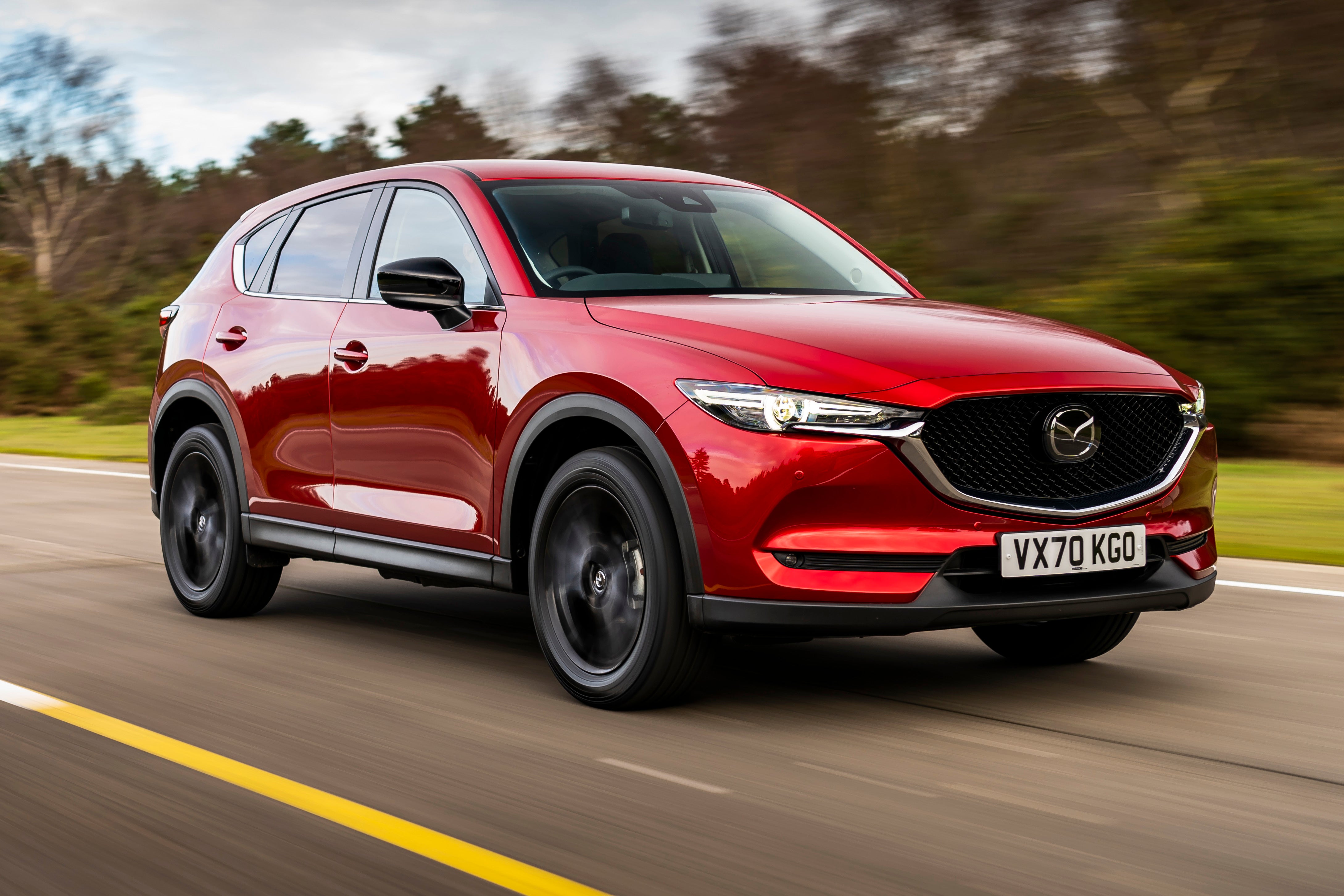 The Mazda CX-5 is the family SUV you buy if the driving experience still matters to you. But it has plenty of other qualities besides being good to drive.
The interior in the Mazda CX-5 is superb, with plenty of space and generous equipment levels on even the most affordable models. Despite a few gripes, it really is an excellent family car - albeit a dark horse. It has an interior which is far better than mainstream alternatives like the Ford Kuga and Skoda Kodiaq, with plush materials, lots of neat touches and generous amounts of kit.
There's plenty of space for rear-seat passengers, but the boot's not quite as big as the Skoda Kodiaq's. Thankfully, unlike a lot of SUVs of this size, the CX-5 doesn't feel like driving a big, lumbering box. It feels just as agile as smaller SUV crossovers like the SEAT Ateca, with superb steering and a sophisticated chassis.
The 2.0-litre petrol is smart if you don't do a lot of long journeys or cover a lot of miles per year - but it does feel a little underpowered. For that reason, we'd recommend the 150PS Skyactiv-D diesel. The 2.2-litre turbodiesel feels surprisingly quick off the line thanks to all that torque available from low down in the rev range. Overall, rivals like the Ford Kuga might be cheaper on the used market, but you get what you pay more. And the Mazda CX-5 is up there with more premium alternatives.
What's the best family car for a small family?
If your kids are still small, or you're just preparing to start a family - you can get away with a smaller car like a Ford Puma or Skoda Karoq - both of which are excellent. These also offer a little more room than hatchbacks like the Ford Focus - meaning you won't have to change the car as soon as your kids start growing.
What's the best family car for a large family?
Larger family cars like the Honda CR-V and Kia Sportage are ideal for those that need more space. The Kia Sportage, like all Kia models, also gets a seven-year warranty, meaning it offers excellent peace of mind. If you really need seven proper seats, then MPVs such as the Volkswagen Touran are worth a look.
What's the cheapest family car to run?
The SEAT Leon, particularly in diesel form, will be the cheapest family car in this list to run, managing well over 60mpg on a run. However, the petrol hybrid Toyota Corolla isn't far behind, and should prove easier to sell on.
Skoda Karoq
2.0 TDI Sport Line 4x4 5dr DSG
Manufacturer Approved
Wings Skoda Peterborough

Cambridgeshire, PE15BQ
PCP: £369.61/mo
Representative example: Contract Length: 36 months, 35 Monthly Payments: £369.61, Customer Deposit: £3,733.00, Total Deposit: £3,733.50, Optional Final Payment: £11,777.50, Total Charge For Credit: £3,557.35, Total Amount Payable: £28,447.35, Representative APR: 7.4%, Interest Rate (Fixed): 7.37%, Excess Mileage Charge: 6.98ppm, Mileage Per Annum: 10,000
Skoda Karoq
1.5 TSI SE Drive 5dr DSG
Manufacturer Approved
Lookers Skoda Manchester

Lancashire, M72YJ
PCP: £393.21/mo
Representative example: Contract Length: 36 months, 35 Monthly Payments: £393.21, Customer Deposit: £3,719.00, Total Deposit: £3,719.85, Optional Final Payment: £12,070.00, Total Charge For Credit: £4,753.20, Total Amount Payable: £29,552.20, Representative APR: 9.9%, Interest Rate (Fixed): 9.87%, Excess Mileage Charge: 6ppm, Mileage Per Annum: 10,000
Skoda Karoq
1.5 TSI SE L 5dr DSG
Manufacturer Approved
Telford Group Skoda Carlisle

Cumberland, CA30JY
PCP: £321.61/mo
Representative example: Contract Length: 36 months, 35 Monthly Payments: £321.61, Customer Deposit: £3,373.00, Total Deposit: £3,373.50, Optional Final Payment: £11,125.00, Total Charge For Credit: £3,264.85, Total Amount Payable: £25,754.85, Representative APR: 7.4%, Interest Rate (Fixed): 7.37%, Excess Mileage Charge: 6ppm, Mileage Per Annum: 10,000