Best estate cars 2022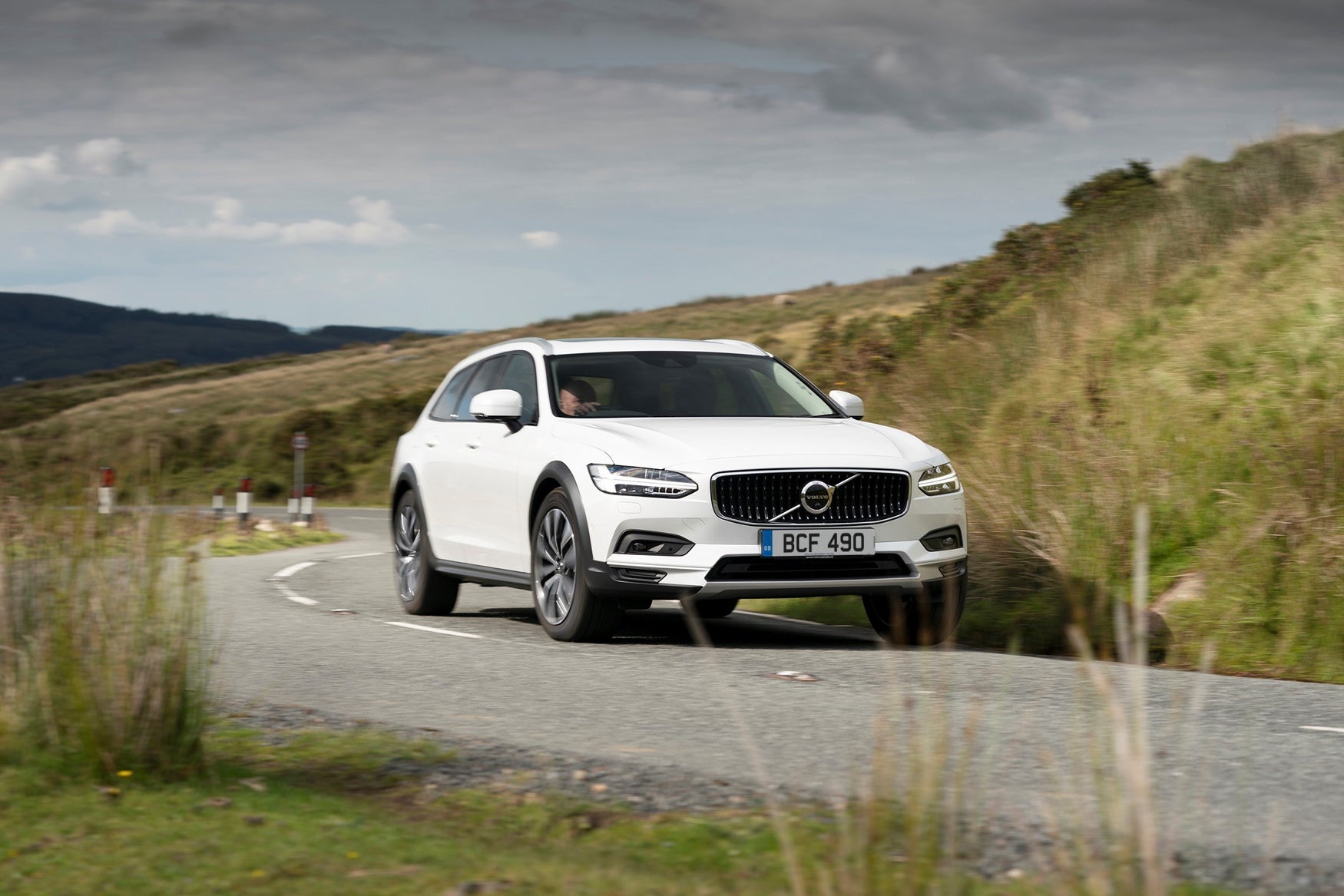 If you're looking for the best estate cars for sale in the UK, you've come to the right place. Our experts have hunted out the top 10 estate cars on the market with the biggest boots.
Whether you're looking to transport a dog, need a car that can double up as a work van or simply have young kids and need to carry all their paraphernalia, these estate cars will make you think twice about buying an SUV.
We've included a mix of luxurious and more affordable estate cars here, as well as a wide range of car sizes – from relatively small estate cars like the Ford Focus to bigger estates like the Skoda Superb.
BMW 5 Series Touring
Year launched: 2017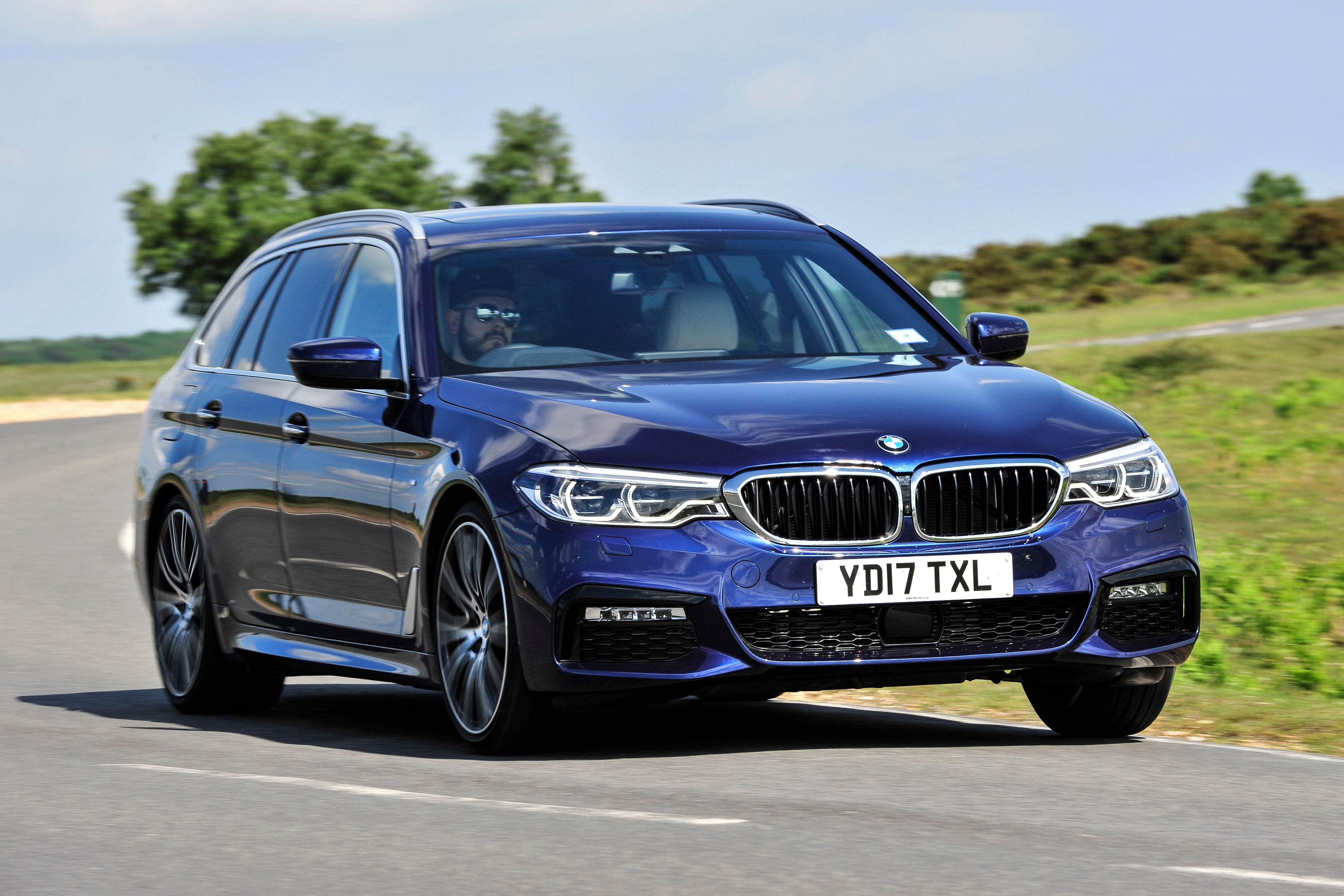 If you want to buy a car that really can do everything, look no further than a BMW 5 Series Touring. The best estate car going, it's a superb all-rounder – a premium car with a first-class interior, a big boot, and a driving experience that strikes the perfect blend of sportiness and comfort. There's a reason our team of reviewers awarded the 5 Series Touring 10 out of 10 – it's almost impossible to find fault with.
It's a strikingly handsome estate car (more so than the 5 Series saloon, we reckon) and one that exudes class alongside garish SUV alternatives. It's certainly on the large side, though, but that means it's simply cavernous inside. The boot can accommodate a mighty 1700 litres of luggage with the rear seats dropped – only really beaten by load-luggers like the Skoda Superb Estate.
You'll pay a premium for a new BMW 5 Series Touring, but you can save thousands by looking for a nearly-new example. How does £10,000 off a 530e M Sport sound?
Toyota Corolla Touring Sports
Year launched: 2019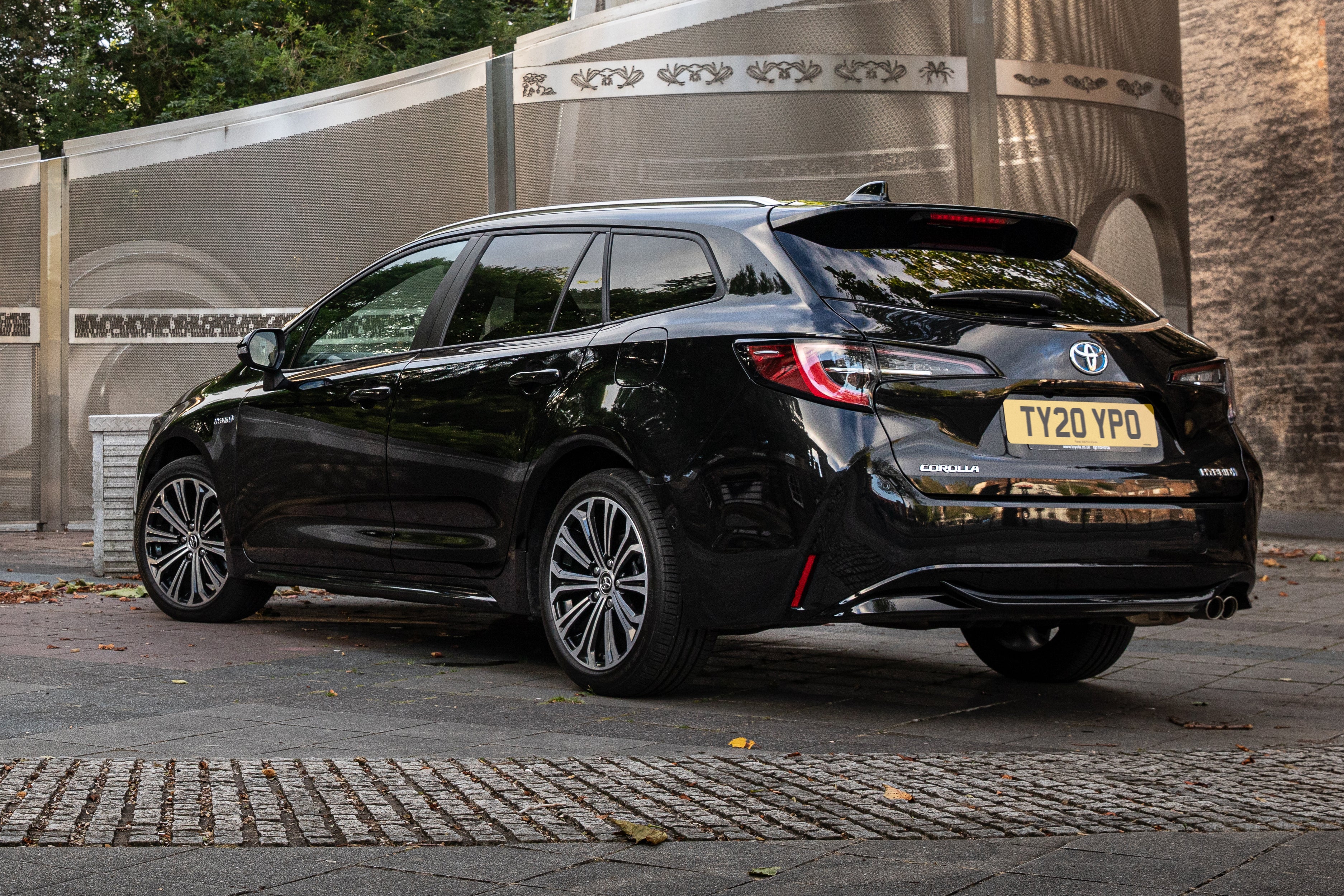 If you're more concerned about doing your bit for the environment than having a flash badge on your bonnet, take a look at the Toyota Corolla Touring Sports. It's a hybrid estate car powered by a choice of 1.8- or 2.0-litre petrol engines, combined with an electric motor for maximum frugality.
The best thing about the Toyota Corolla Touring Sports? It actually isn't a compromise at all. You get a thoroughly acceptable interior, with a lot more clever features and soft-touch finishes than the old Auris it replaced.
It's also pretty good to drive. No, it's not going to be as fun as a BMW 3 Series, but it's impressively comfortable over broken British road surfaces. That petrol-electric drivetrain means it's incredibly refined, too, at home both around town and out on the motorway.
Mercedes-Benz E-Class Estate
Year launched: 2016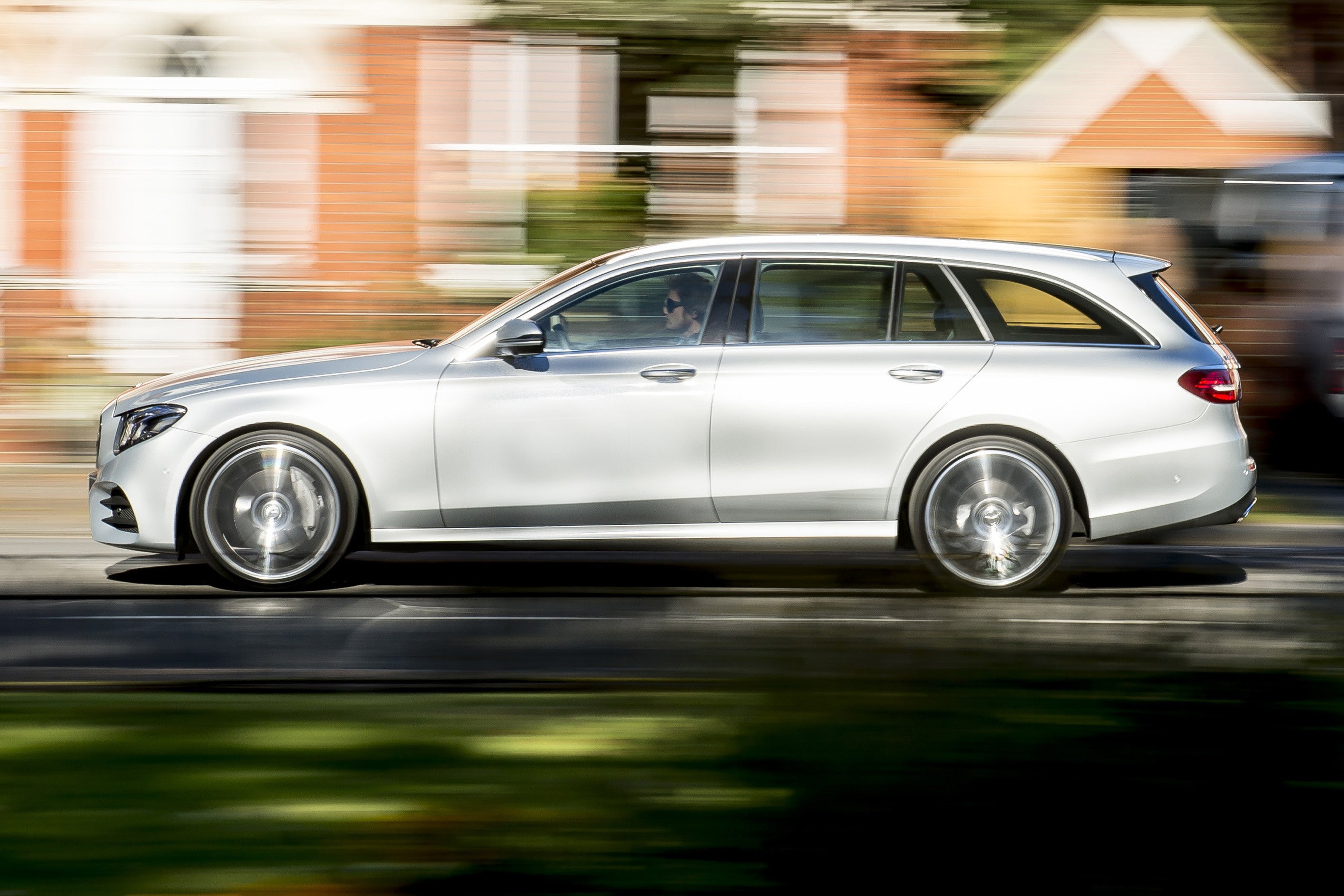 Forget deciding about who to invite to your wedding day or whether you really need another child. Trying to pick between a BMW 5 Series Touring or a Mercedes E-Class Estate could be one of the most arduous decisions you'll ever face.
They're two impeccable, premium load-luggers. The Mercedes is perhaps a slightly softer, more comfortable choice, with a truly luxurious interior and, crucially, a massive boot.
The latest model can lug up to 640 litres of luggage – or up to 1820 litres when you fold the rear seats. There isn't another executive wagon that'll beat it in the load-carrying stakes. Mercedes even offers a third row of seats in the boot, but it's a rare option so perhaps look for a people carrier if you do decide another kid's for you.
BMW 3 Series Touring
Year launched: 2019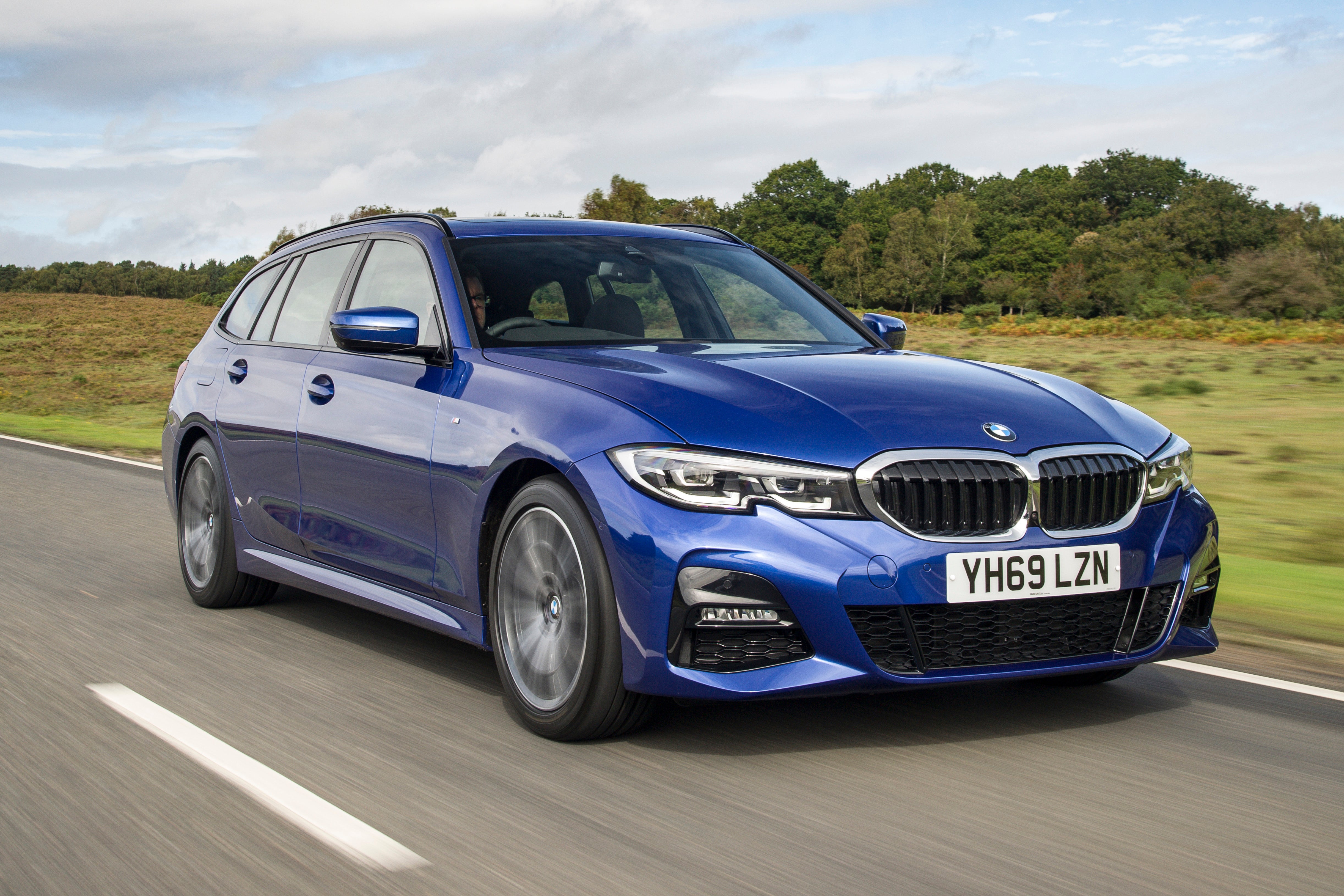 If you don't need the space of a big, premium wagon, the BMW 3 Series Touring combines all the versatility of a family estate car with the feel-good factor of a sports saloon.
You get a wide choice of petrol and diesel engines with the 3 Series Touring, as well as a plug-in hybrid. If you want an estate car to cover the commute during the week before heading to the hills at the weekend, the plug-in hybrid 330e could be a really good choice – it can travel up to 35 miles under electric power alone, taking just over 2 hours to charge from a wall charger.
The BMW 3 Series Touring has a 500-litre boot capacity with the rear seats in place, which is comparable with the likes of the Volvo V60 and Audi A4 Avant. That said, it is narrower between the wheel arches, so some bulkier items might be harder to get in the back. One nice touch is that the rear window can open independently of the rest of the tailgate - great for quick access to the boot with smaller items.
Prices for a three-year-old BMW 3 Series Touring start from around £14,000. That's an awful lot of car for less than a Ford Fiesta...
Skoda Superb Estate
Year launched: 2015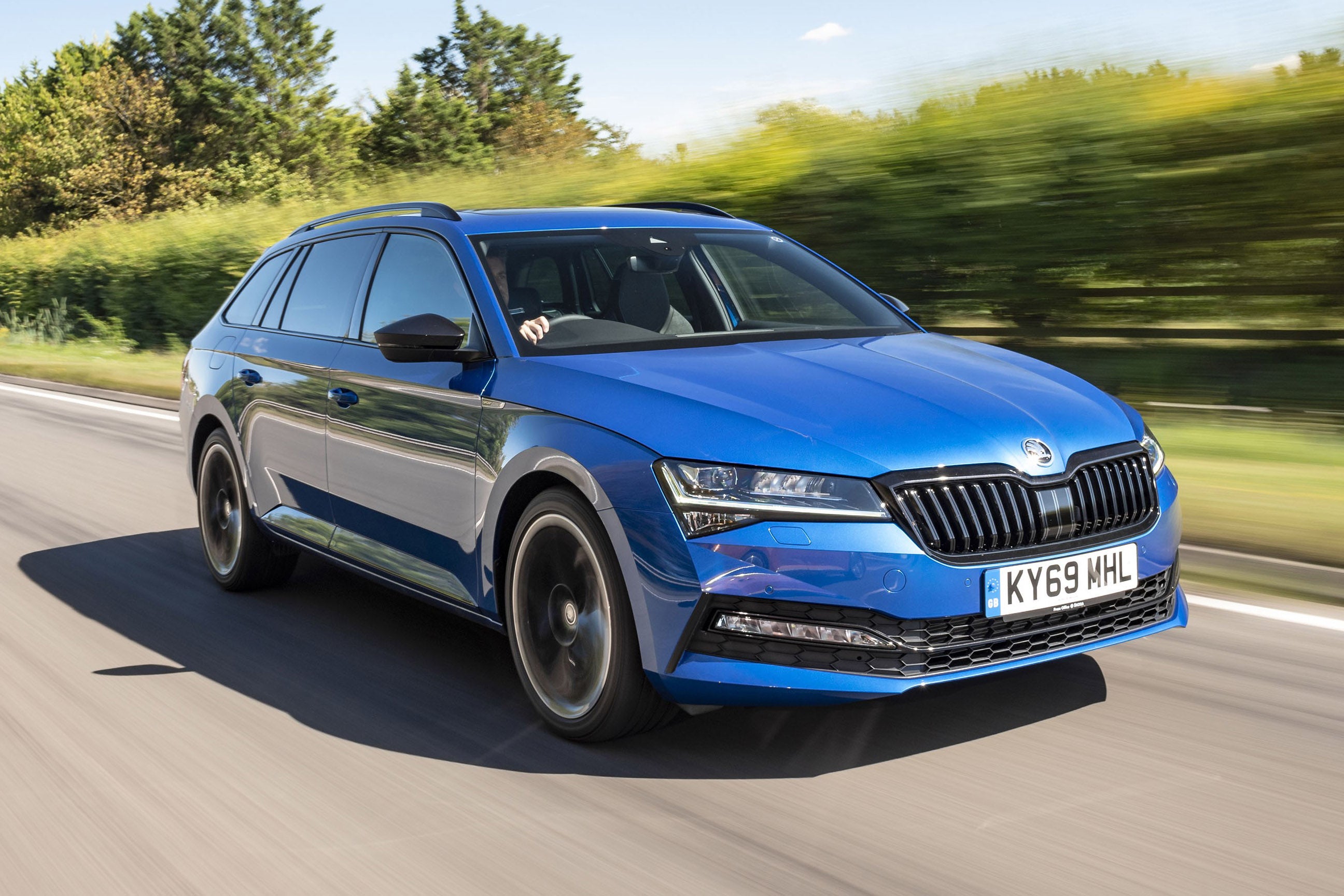 If you're looking for a white good – an estate that'll transport all your luggage without the chintz of a BMW – your search should end with the Skoda Superb. It's certainly one of the best estate cars going.
For a start, it's massive. Its 660-litre boot capacity is bigger than most things this side of a Ford Galaxy people carrier, while lowering the rear seats increases capacity to a massive 1950 litres. That should be easily more than enough space for most peoples load-lugging needs.
The Skoda Superb Estate is not particularly exciting to drive but you'll soon get used to the Superb's dimensions. It's a very comfortable choice, too – ideal for family life. You'll find that most models on the used market are diesel-powered. That's fine if you cover a lot of miles, but hunt out a petrol if you plan to do a lot of short journeys.
Audi A6 Avant
Year launched: 2018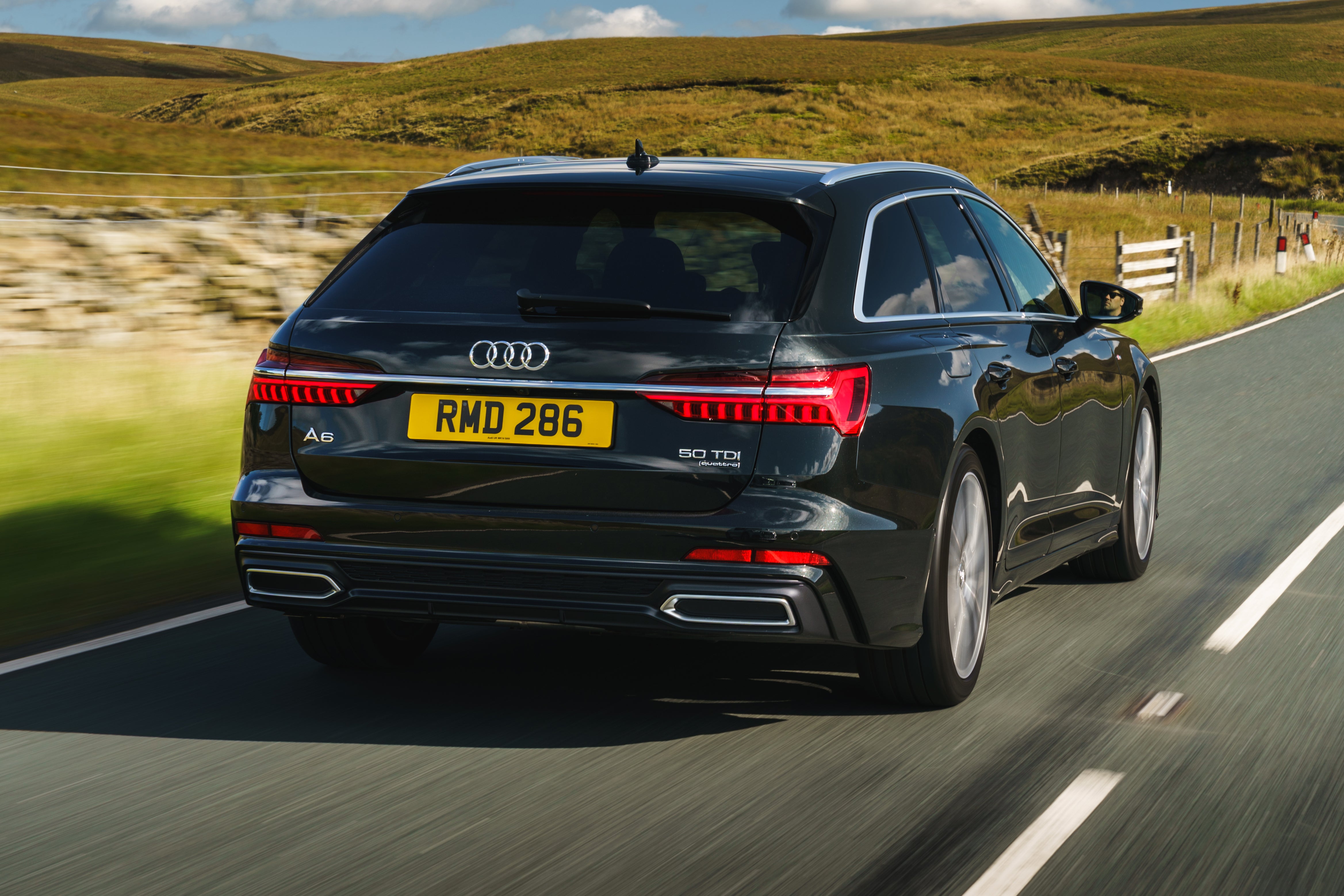 Much like the BMW 5 Series Touring and Mercedes E-Class Estate, the Audi A6 Avant is an ultra-sophisticated and ultra-spacious premium wagon that'll make you think twice about buying an SUV.
The A6 Avant is pretty big, with a 565-litre boot and enough legroom in the back to satisfy demanding teenagers. As such, it's not the easiest car to squeeze down country lanes, but on the motorway it's an extremely relaxing companion.
You can choose from the usual variety of petrol and diesel engines, as well as a plug-in hybrid model badged (confusingly) the 50 TFSI e. This couples an electric motor with a 2.0-litre petrol engine, providing a total output of 299PS. This can cover 34 miles before the petrol motor kicks in.
SEAT Leon Estate
Year launched: 2020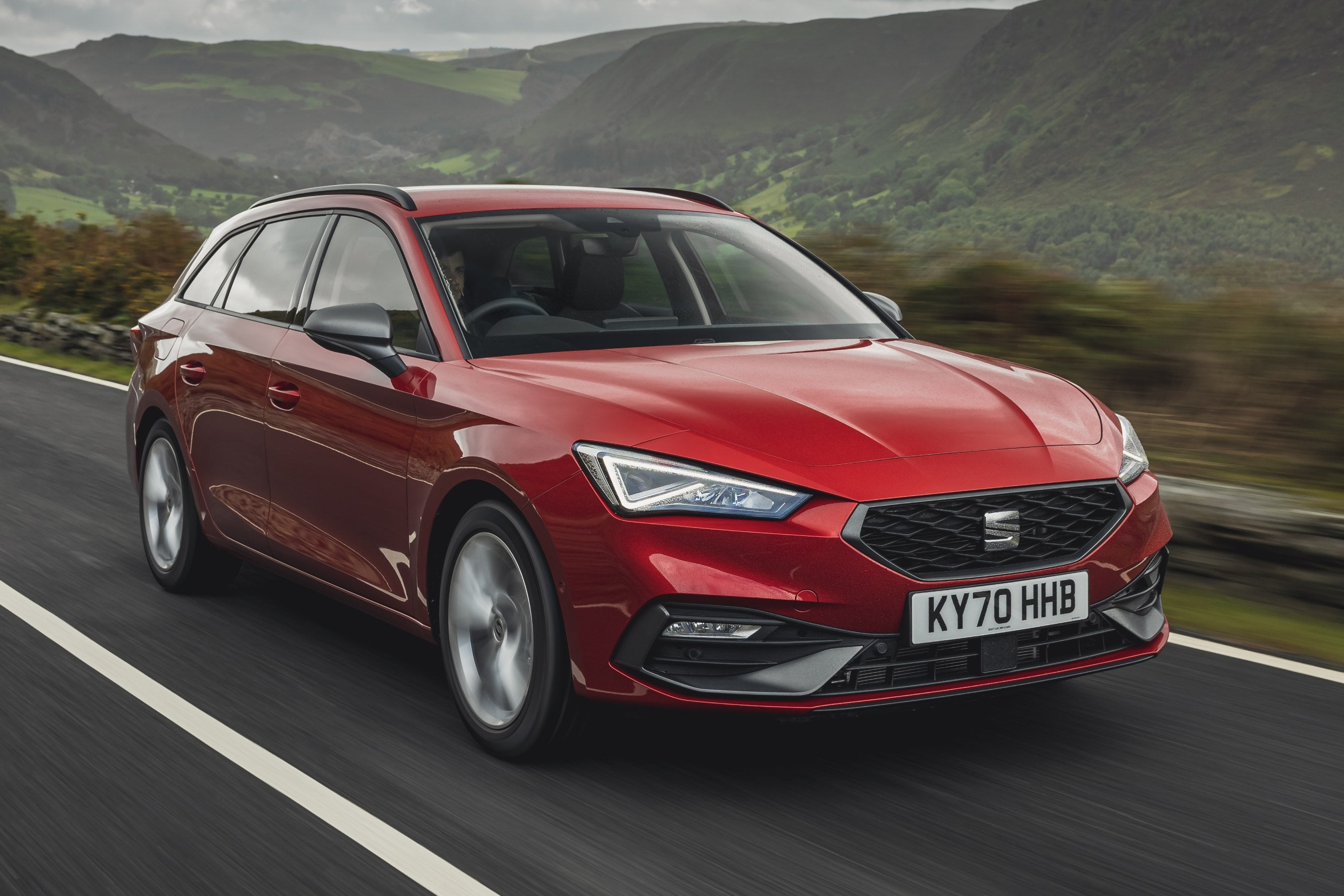 The SEAT Leon is a smaller choice than a lot of the estates featured here, but don't dismiss it on that basis. It's got a huge boot, only beaten by the (very similar) Skoda Octavia in this class. It can can carry 620 litres of luggage – a huge amount for a car similar in size to the Ford Focus.
It also punches above its weight in terms of interior quality, too, with a cabin that's just as impressive as the latest Volkswagen Golf's. Standard equipment's surprisingly comprehensive – even the most basic SE models come with an 8.25-inch media system, alloy wheels and LED headlights.
Although the latest SEAT Leon Estate hasn't been on the market for long, we're already seeing lightly used examples dropping below £20,000.
Volvo V90 Cross Country
Year launched: 2017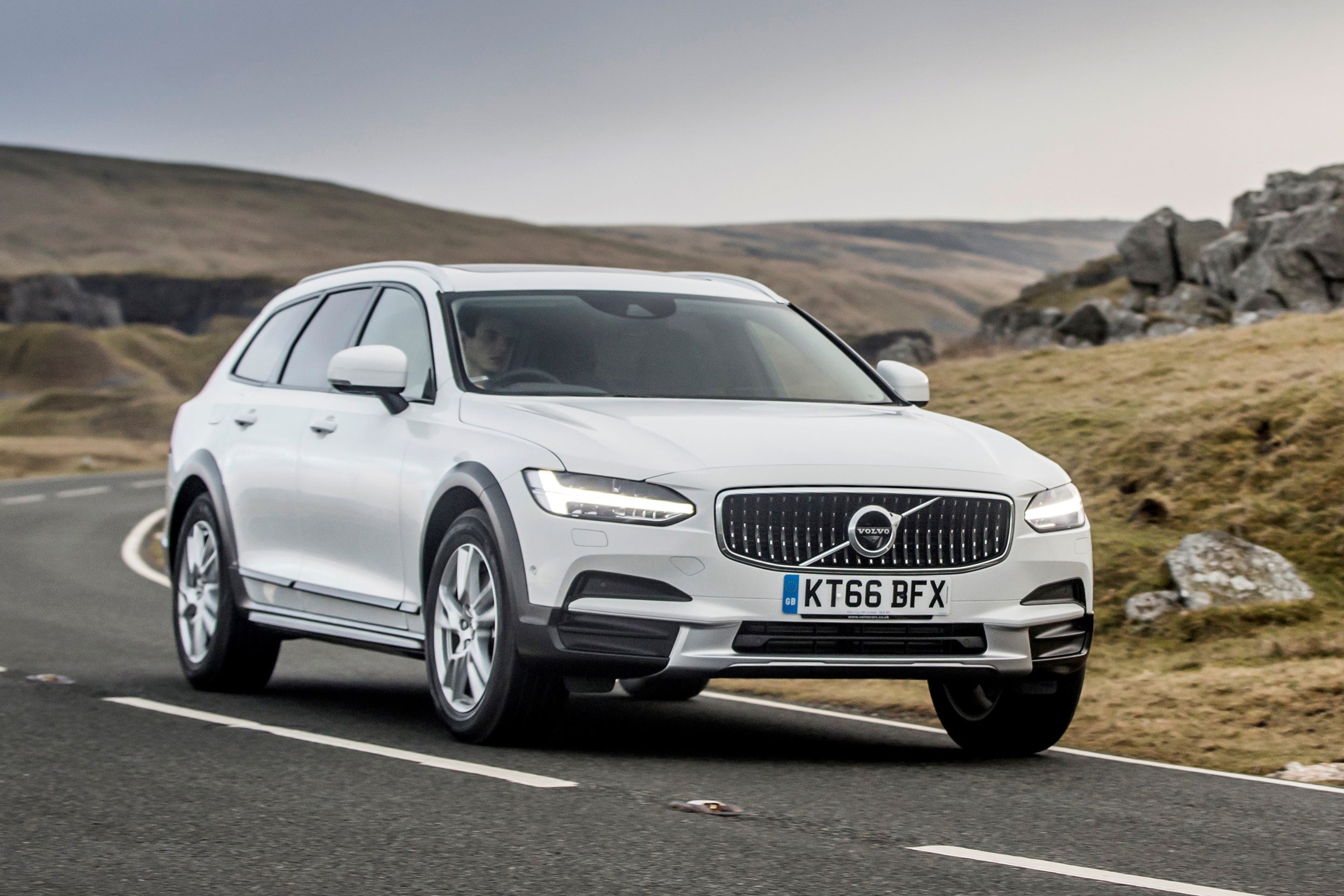 While the standard Volvo V90 is a left-field alternative to all the large premium estate cars we've already featured in this list, the V90 Cross Country offers something a bit different. It's a four-wheel-drive model, with a slightly increased ride height and some macho body cladding giving it a purposeful 'go anywhere' look.
If you want a car that can actually venture over rough terrain but don't want to be lumbered with a full-sized SUV, the Volvo V90 Cross Country is a great choice. It's impressively quick – with even its entry-level engines providing a surprising turn of pace – but it's more comfortable wafting along anything from rural roads to motorways.
A highlight of the V90 Cross Country is its interior. It's really lovely, with comfortable seats and an attractive dashboard. We hesitate to use a cliché but, well, it feels a bit like sitting in Ikea, with an impressive mix of soft-touch fabrics, cool aluminium finishes and even a bit of wood here and there.
Ford Focus Estate
Year launched: 2018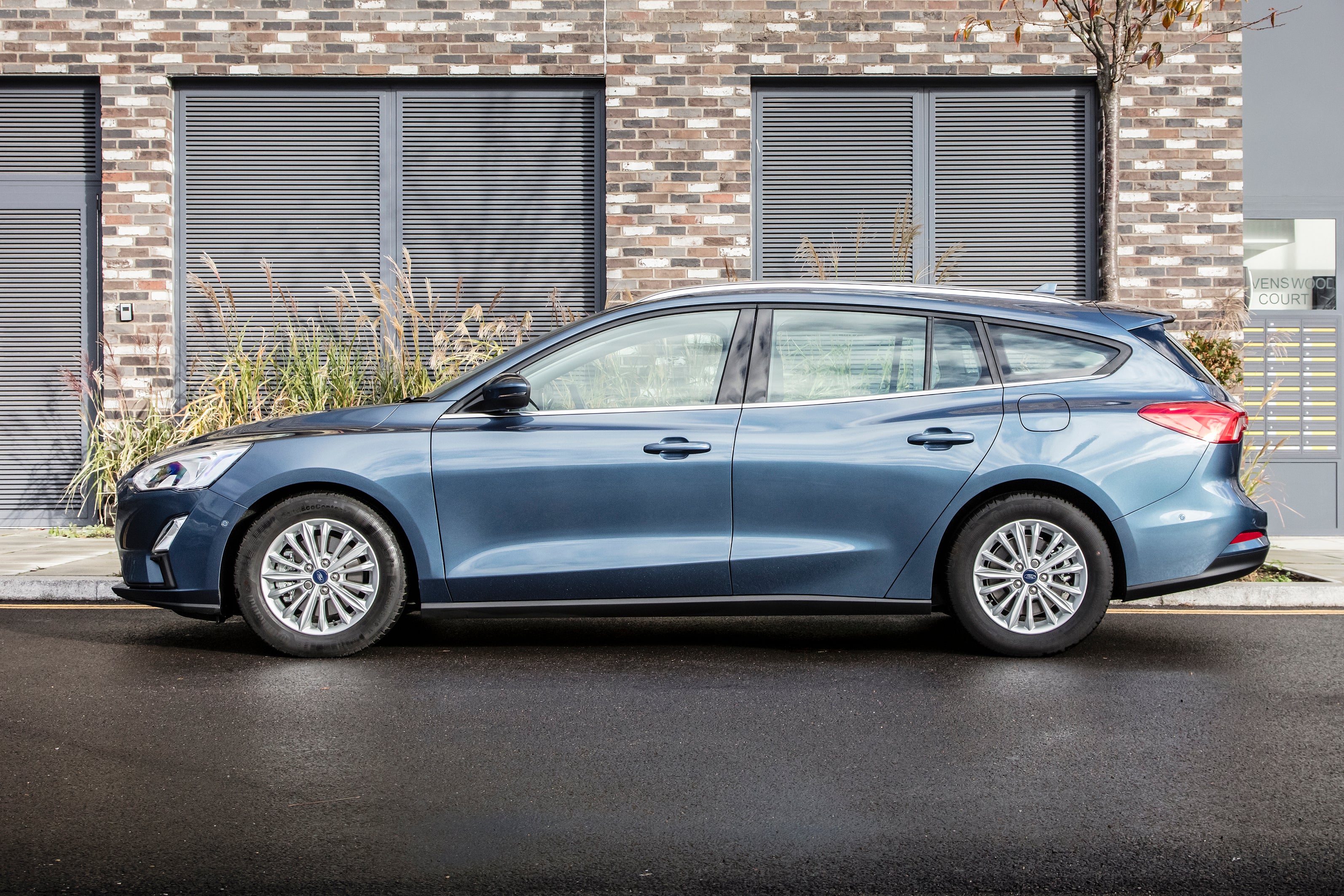 The humble Ford Focus Estate is all-too-often overlooked these days. That's a shame, as it's better now than it's ever been – with a wide range of petrol and diesel engines, and an exceptional amount of space for those in the back.
Indeed, the boot can carry 575 litres of goodies, while there isn't much of a load lip for hoisting items over. Hamish the labrador will be much happier jumping into the back of a Focus Estate than he would an SUV.
It might seem like a slightly boring choice but, in true Ford fashion, it's surprisingly good to drive. It'll out-handle most of its competitors but not at the expense of ride comfort – it's also surprisingly compliant on broken road surfaces. It's just a very good all-rounder and one you shouldn't discount, particularly if you're on a budget.
Mercedes-Benz C-Class Estate
Year launched: 2014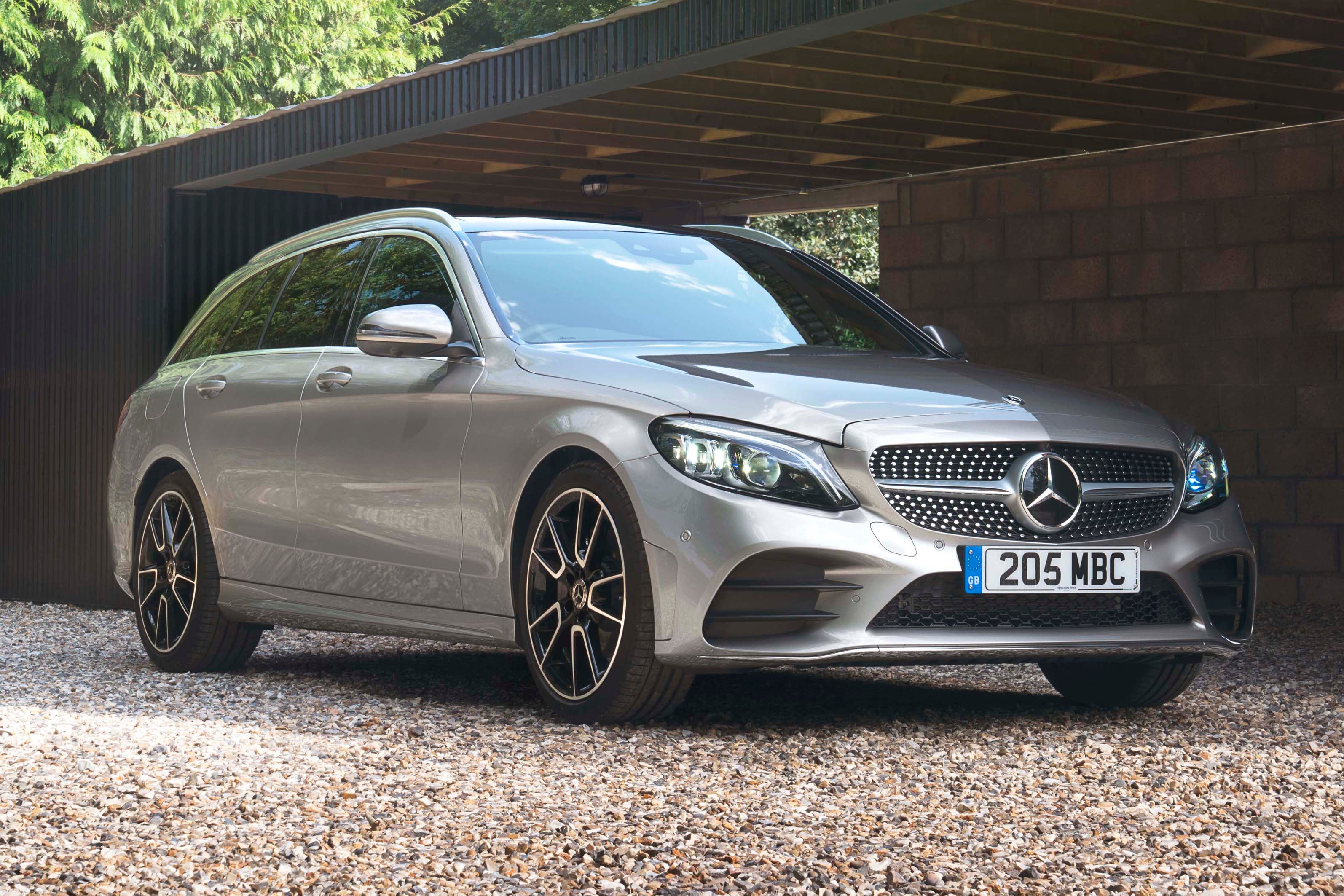 Just like the bigger Mercedes E-Class, any thoughts that estate cars are boring will vanish from your mind the moment you take a seat in the Mercedes C-Class.
It's got a lavish interior, full of the kind of surprise and delight that'll make you feel good about owning a Mercedes-Benz. You'll be hard-pushed to find a harsh finish, and standard equipment levels are generous across the range – even entry-level cars will feel far from basic.
It might be a premium car, but don't expect a C-Class Estate to cost a fortune to run. The C 220 d diesel is the car of choice for long-distance drivers – it's officially capable of 54.4mpg, while the C 200 petrol has a combined fuel economy figure of 39.3mpg.
What is an estate car?
Car manufacturers have many different names for estate cars (station wagons, sports tourers, tourings and avants to name a few), but they all follow fundamentally the same principle: take a hatchback or saloon model and give it a bigger boot. They're designed to take bigger loads and cater for drivers who need to shift a lot of stuff.
A lot of buyers would now prefer an SUV vehicle instead, but the traditional estate car can still be an excellent choice if you need to carry a vast amount of luggage. Older estate cars were seen as quite boxy and certainly anything but stylish, however, in our opinion, the newest estate cars are actually quite easy on the eye.
Which estate car has the biggest boot?
If outright space is what you're after, nothing offers more bang for your buck than the Skoda Superb Estate. It's got a cavernous 660-litre boot, while luggage space increases to 1950 litres with the rear seats dropped. Forget SUVs – you're not going to find anything more practical this side of a Ford Transit van.
Other supremely versatile estate cars include the Mercedes E-Class, with its 640-litre boot (1820 litres with the seats dropped) and the BMW 5 Series Touring, which is capable of lugging up to 570 litres of luggage (increasing to 1700 litres when you drop the rear seats).
Can you buy an electric estate car?
While the best electric cars make great urban runarounds, it's not unreasonable to expect car manufacturers to offer electric cars in estate form – especially as we approach the 2030 deadline for the sale of conventional petrol and diesel cars.
The market is currently limited, though. You've got the MG 5 – an bargain electric estate car with a 464-litre boot and 214-mile range – or, at the other end of the spectrum, the Porsche Taycan Cross Turismo. That's a rapid performance wagon, capable of covering 0-62mph in as little as 2.9 seconds in Turbo S form. More importantly, its boot can haul 446 litres of luggage, or 1212 litres with the rear seats dropped.
If you want your estate car to be eco-friendly, you might be better looking at one of the best hybrid cars. The Toyota Corolla Touring Sports is a good example of the former, while the SEAT Leon Estate e-Hybrid is a solid example of a PHEV.
Which estate car has the biggest boot?
The Skoda Superb Estate has a huge boot, capable of lugging up to 660 litres of luggage. That's with all 5 seats in use – you'll squeeze in 1950 litres of detritus with the rear seats folded away.
Should I buy an estate car or SUV?
SUVs have rapidly increased in popularity due to the space they offer, along with a high seating position and surprisingly affordable running costs. There's a lot going for SUVs, but there's nothing wrong with the traditional estate car, either. Estates often represent better value for money and could be more enjoyable to drive.
What's the best estate car in 2022?
The best estate car on sale depends on your requirements. Money no object, we rate the BMW 5 Series Touring highly – it's the perfect blend of comfort, space and performance. If you're not fussed about a premium car, the Skoda Superb (or smaller Octavia) represents incredible value for money.
BMW 5 Series
540i xDrive M Sport 4dr Auto
Manufacturer Approved
Vertu BMW York

York, YO304WR
PCP: £415.15/mo
Representative example: Contract Length: 36 months, 35 Monthly Payments: £415.15, Customer Deposit: £4,320.00, Total Deposit: £4,320.00, Optional Final Payment: £15,060.00, Total Charge For Credit: £5,110.25, Total Amount Payable: £33,910.25, Representative APR: 8.9%, Interest Rate (Fixed): 8.56%, Excess Mileage Charge: 14.4ppm, Mileage Per Annum: 10,000
BMW 5 Series
530d xDrive M Sport 5dr Auto
Peter Vardy BMW Edinburgh

Midlothian, EH151ED
PCP: £650.43/mo
Representative example: Contract Length: 36 months, 35 Monthly Payments: £650.43, Customer Deposit: £5,842.00, Total Deposit: £5,842.50, Optional Final Payment: £17,635.04, Total Charge For Credit: £7,292.59, Total Amount Payable: £46,242.59, Representative APR: 9.9%, Interest Rate (Fixed): 9.9%, Excess Mileage Charge: 12.19ppm, Mileage Per Annum: 10,000