Best estates for £10,000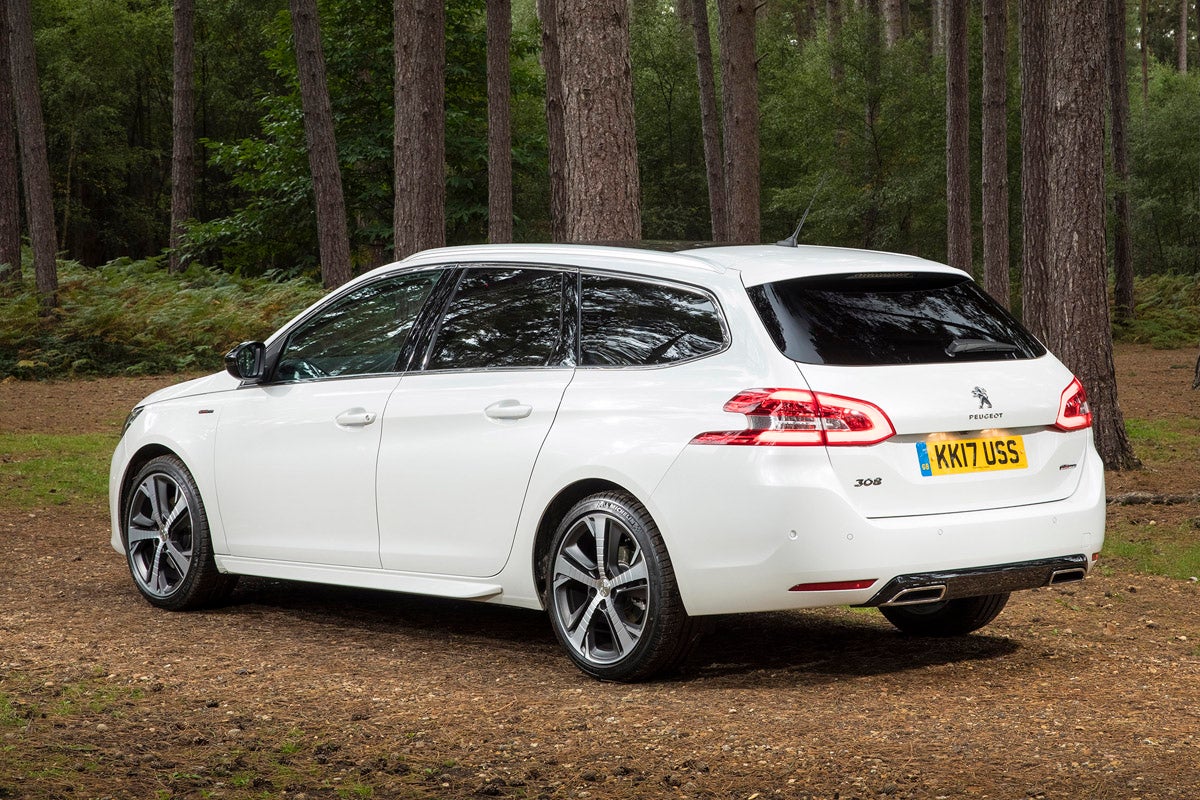 SUVs may have become the fault choice for family buyers but there's still something to be said of the humble estate.
They're no longer boxy ugly things, instead the current crop offers a dose of style along with the usual estate practicality. And in most cases, an estate is more practical with a bigger boot space.
For used buyers who want something comfortable and dependable, there's a great choice of estates on the market and you don't need to spend a small fortune either. Here are the best 10 estates you can buy for £10,000.
Dacia Logan MCV
Year launched: 2013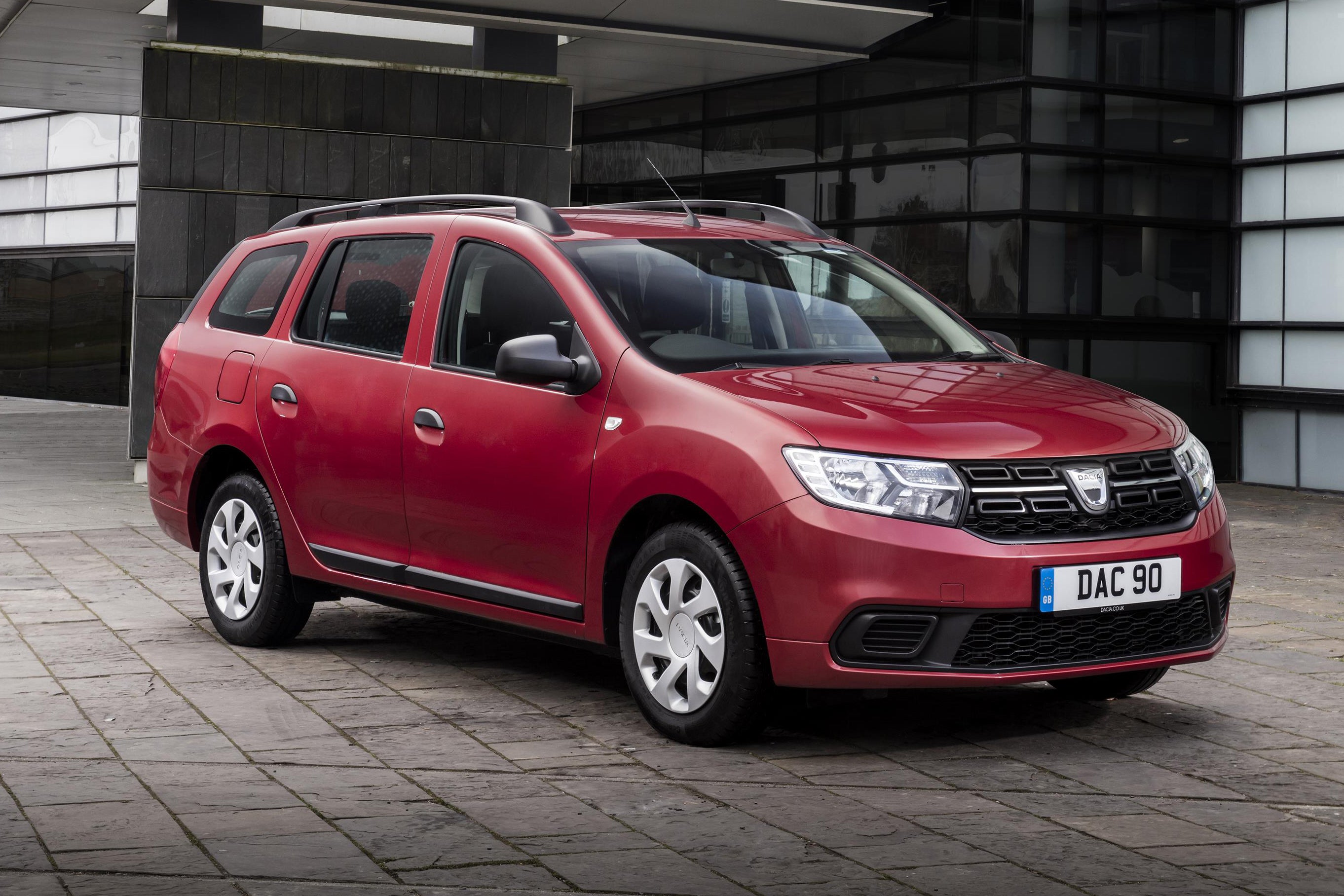 The Dacia Logan MCV - that last bit stands for 'maximum capacity vehicle' apparently - is the cheapest estate you can buy new right now. Prices start at little more than £10,000 and while it's not brimming with extras, it does come with more kit than you'd expect. For that money you get air conditioning, a DAB radio, electric front windows, a tyre pressure monitor and a height adjustable driver's seat.
True it does only come in white and has steel wheels, but this still looks a bargain for a brand new car. It's practical as you'd expect with a 573-litre boot which expands to more than 1500 litres if you drop the seats.
It's not bad to drive either and this budget will even stretch to the rugged looking Stepway version. While we could spend paragraphs pointing out all its flaws, put simply the Logan MCV is a no-nonsense estate that does exactly what it says on the tin.
Ford Focus Estate
Year launched: 2014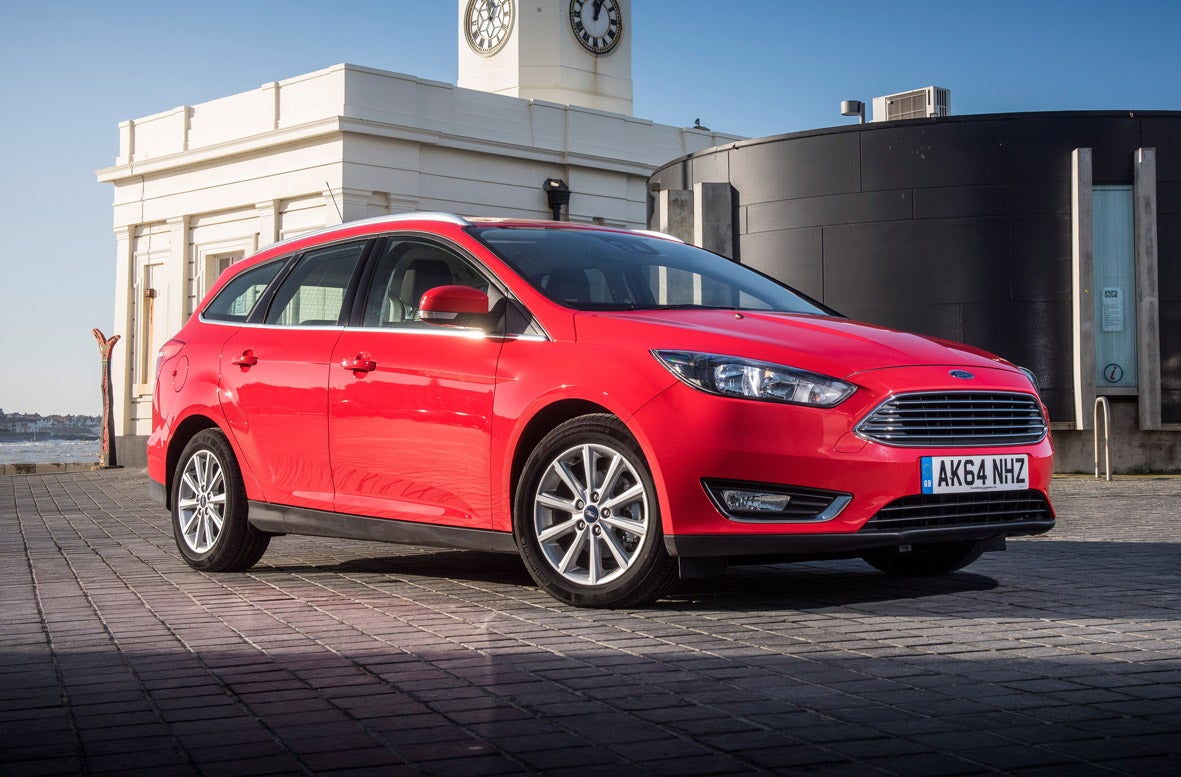 A budget of £10,000 gives you a choice of either a Focus Estate or the considerably bigger Ford Mondeo Estate, but we think the Focus is the better car if you don't need outright space. Whereas the Mondeo feels like it was primarily designed for the US market, the Focus has a distinctly European sense to it.
It may not be quite as sharp to drive as its predecessor, but this Focus is more refined and on the plus side the ride quality has improved with the Focus more relaxed at speed. In 2014 Ford added new engines and tweaked the impressive 1.0 EcoBoost with a new turbo designed to give more response at lower revs, plus less noise and better real-world economy.
It's a great little engine and belies its small size, giving the Focus plenty of get up and go, even when fully loaded. You can find a three-year-old example for this budget.
SEAT Leon ST
Year launched: 2014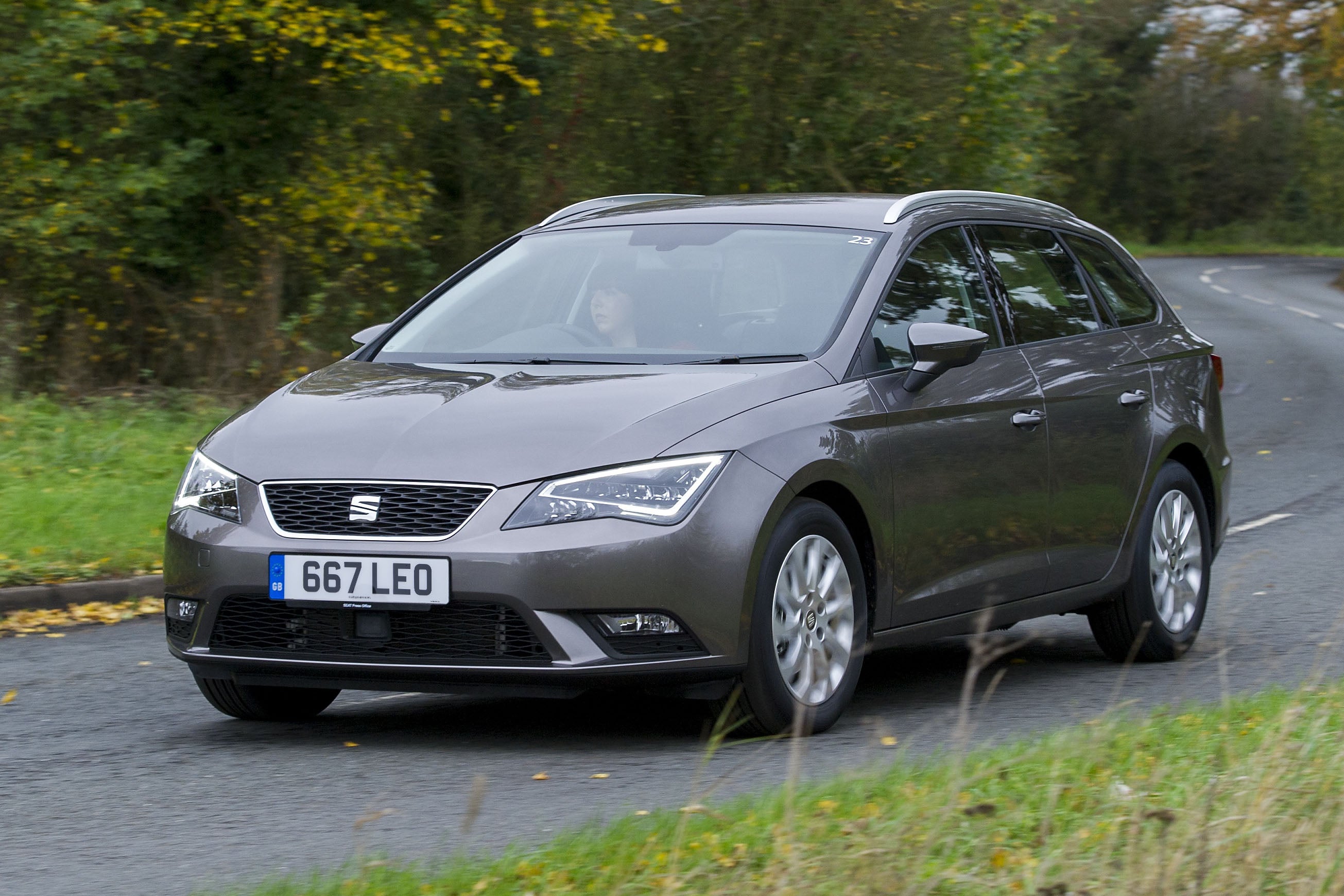 SEAT's estate version of the Leon may not be the first car that springs to mind if you're after a practical estate but it's actually one of the best around. Space is plentiful and both the driver and passengers get plenty of leg and headroom making it comfortable for growing teenagers.
In fact, the rear seats are large enough to accommodate two adults or three younger children in comfort and fold down to offer a maximum 1470 litres of load space. The Leon ST also gets a height-adjustable floor as standard, which lets you divide the boot to prevent items – like your weekly shop - rolling around the back.
With a budget of £10,000 there's plenty of choice. FR is the sporty model and comes with the higher powered version of the 2.0 TDI which gives lots of performance but also proves economical. If you want a more rugged look, go for an X-Perience.
Honda Civic Tourer
Year launched: 2014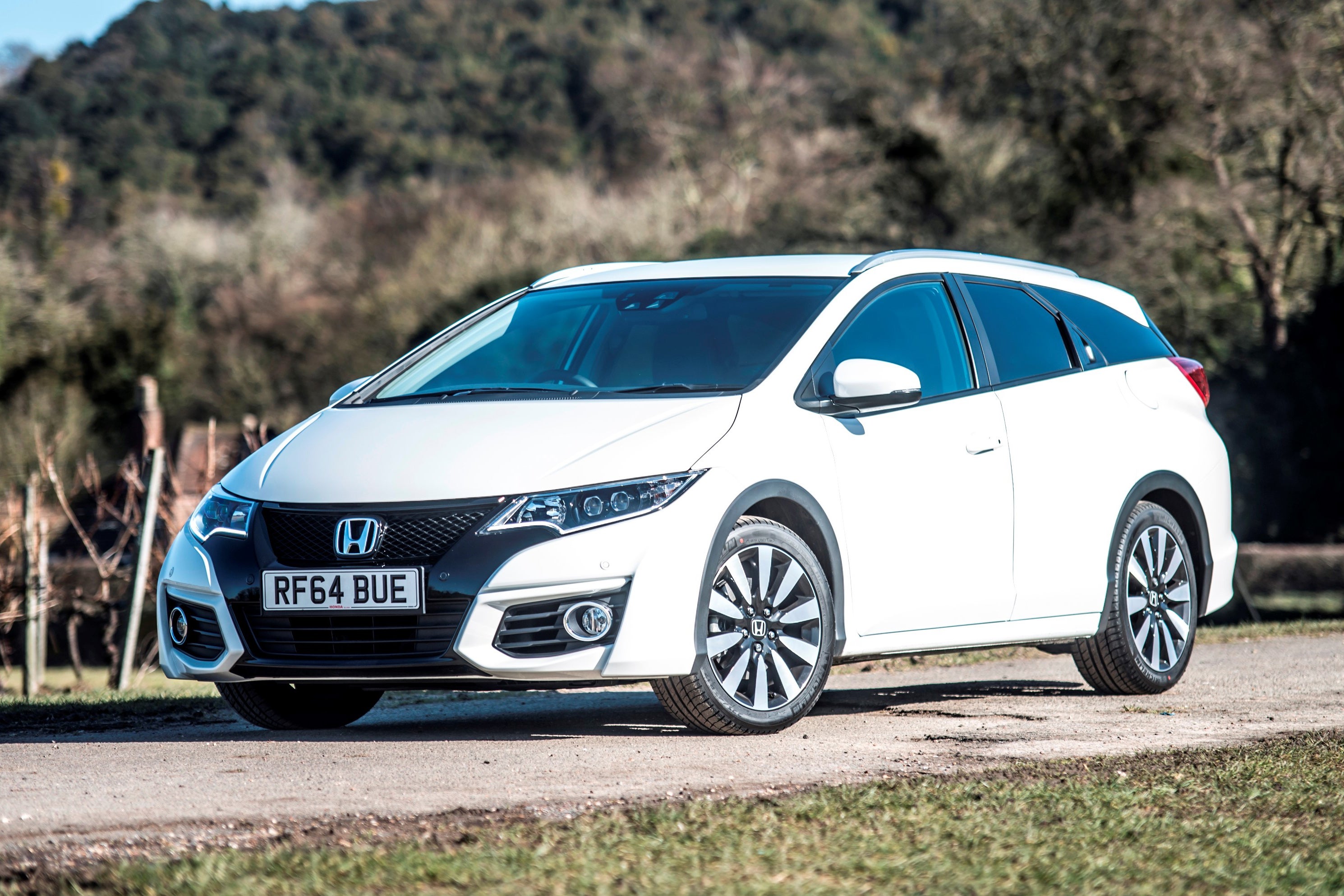 The Honda Civic has always had a reputation for being one of the most versatile and cleverly thought out cars on the market. And the Civic Tourer goes one further, adding estate practicality to the formula. You also don't have to suffer that annoying split tailgate design of the hatchback.
The brilliant rear seats are the highlight – they fold up for loading tall items on the cabin floor or they fold flat for carrying long items, while the boot itself has a false floor with a clever mechanism for raising and lowering that requires no effort or fiddling.
There are only two engines available - a 1.8 i-VTEC petrol which is good fun or the impressively economical 1.6 i-DTEC which is one the best diesels around. Quiet yet strong, it will return a genuine 60mpg plus in real-world driving.
Toyota Auris Touring Sports
Year launched: 2013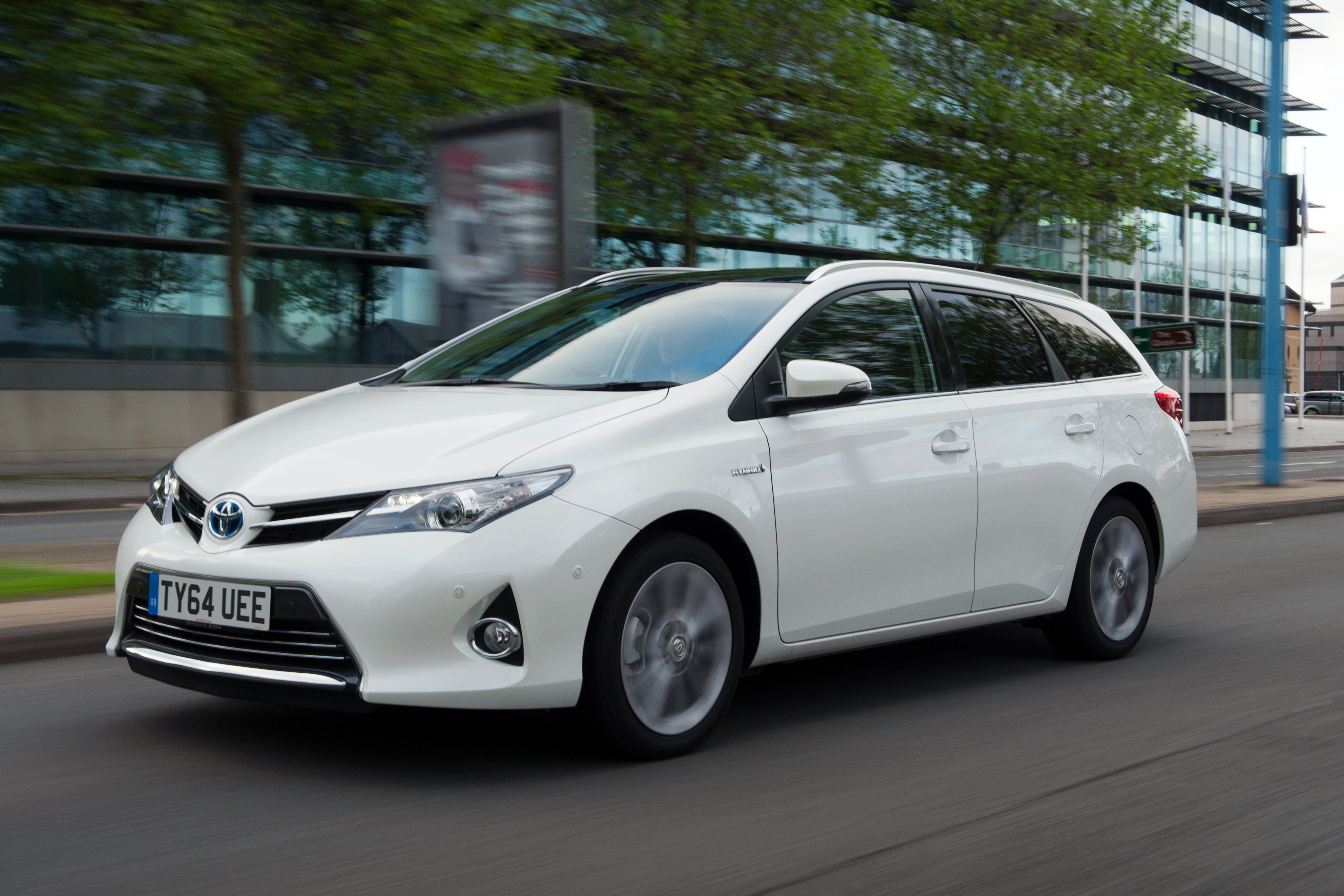 Despite the fancy name, Toyota billed the estate version of the Auris as a cost-effective champion - a practical estate that's affordable to buy and run. The neat design makes this one of the better looking compact estates on the market but it's not style over substance. The Toyota Auris Touring Sports has a bigger boot than rivals like the Ford Focus Estate.
There's 530 litres of storage in the boot and the 60/40 split-folding rear seats can be pressed down with a simple pull of a seat mounted lever to increase the load area to around two meters and 1658 litres. Being a Toyota everything feels strong and durable, which helps you forgive the drab design.
You can get behind the wheel of the hybrid version of the Toyota Auris Touring Sports at this budget which would be our choice over the diesel and petrol version.
Hyundai i40 Tourer
Year launched: 2012

The Hyundai i40 is the forgotten man in Hyundai's line-up, lost among a sea of crossovers and hybrids. Which is a real shame as despite its ageing years - it was first launched in 2012 - the i40 Tourer has a lot going for it as an estate.
It's impressively spacious in the back with good headroom, even for those over six feet tall. Boot space is another strength and with the seats up there's 553 litres of luggage space and folding them down is very straightforward with just one handle and a quick push needed. Dropping them increases the overall capacity to 1719 litres and the boot floor itself is wide.
There aren't masses around, the i40 range never sold in big numbers, but £10,000 will get you a three or four-year-old car with average miles on the clock. Of course being a Hyundai it comes with a five-year warranty which goes with the car when it's sold on, meaning used owners also get the benefit.
Peugeot 308 SW
Year launched: 2014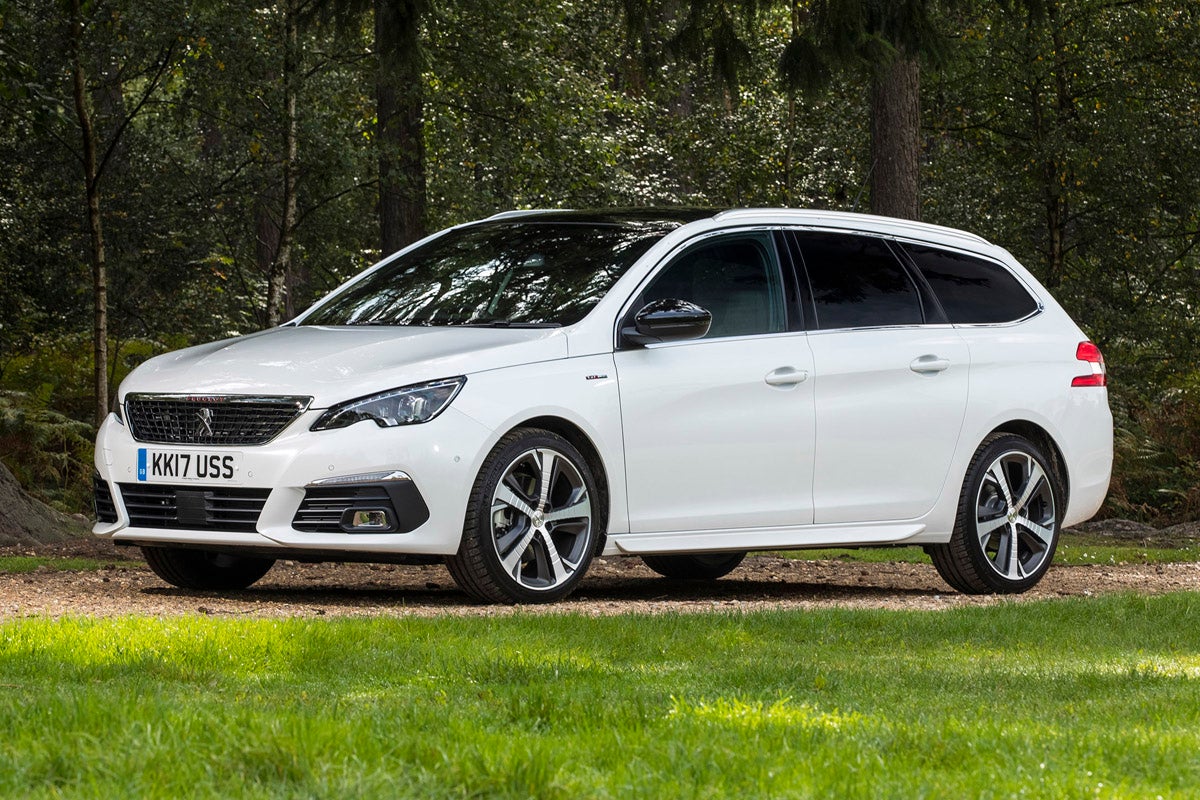 Peugeot isn't afraid to do things differently as the stylish and sleek 308 SW shows. It continues Peugeot's innovative interior design with a smaller than usual steering wheel and a minimalist dash with only a handful of buttons. Amid a sea of estates, the cabin of the 308 stands out as unique.
But there's more to the Peugeot 308 SW than just a small steering wheel. It's good to drive with responsive steering and some excellent engines. The HDi diesels are strong yet frugal while the Puretech units make a case for themselves as the best small turbocharged petrol engines around.
The 308 SW is practical too with a bigger than average 660-litre boot and rear seats that fold completely flat thanks to a one-touch fold mechanism. With a budget of £10,000 there's lots of choice and we'd be tempted by a GT Line model with the 1.2 Puretech.
Volkswagen Passat Estate
Year launched: 2015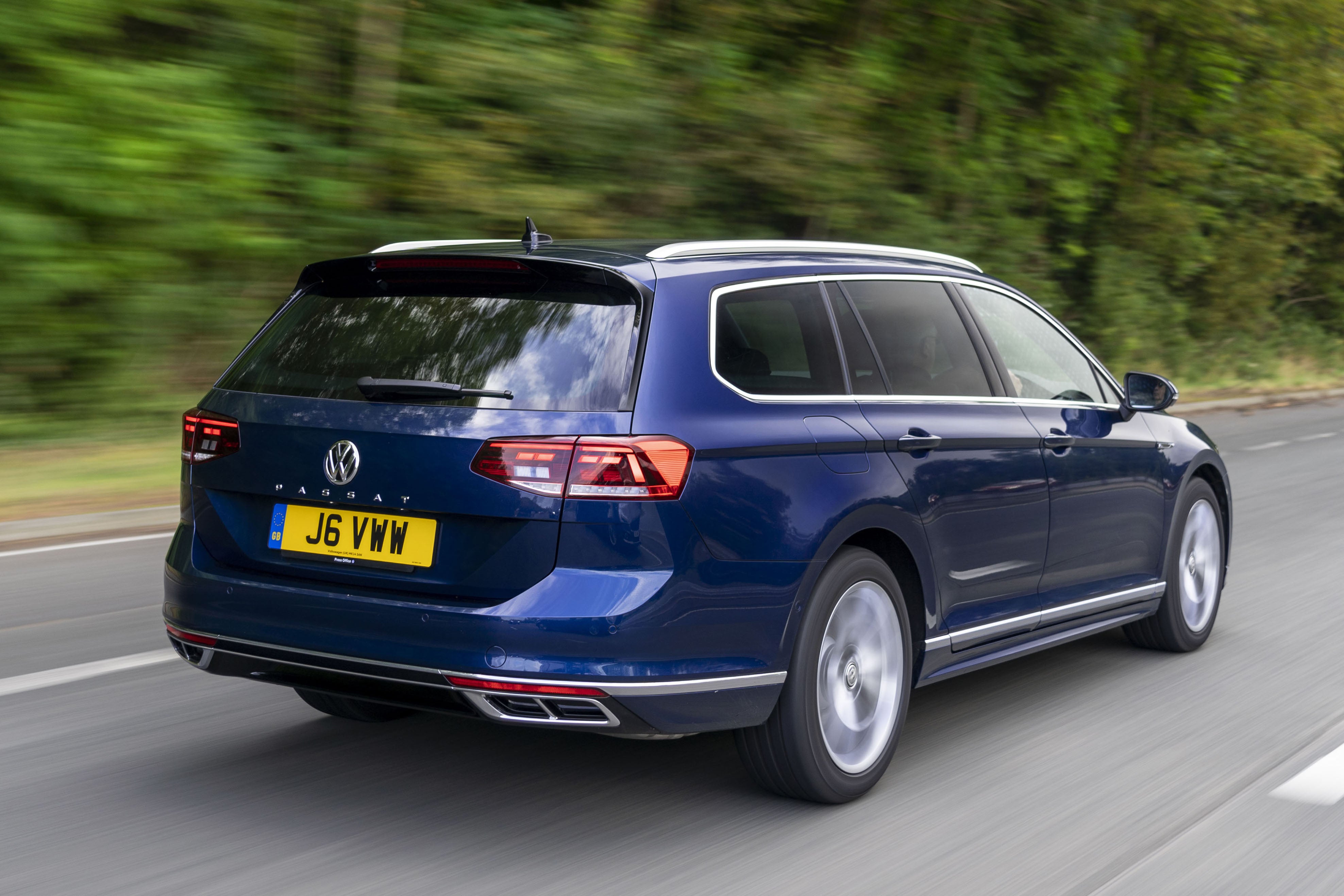 With a classy image and upmarket interior, the Passat Estate is everything you'd expect of a top-notch German estate. It has a huge boot with 650 litres of space but it's the load area itself which impresses - the wide opening and vertical boot sides mean it's easy to load awkward objects, plus there's an adjustable boot floor.
It may not exactly be a hoot to drive, but the Passat doesn't pretend to be anything it's not. Rather this is a reassuringly safe and easy car which feels equally at home on the school run as it does on the motorway. The ride is excellent and there's very little road or engine noise at speed thanks to impressive sound insulation.
All models (with the exception of the GTE) are diesel and £10,000 will see you with a three-year-old Passat Estate 2.0 TDI with reasonable miles. Look for the GT models with their extra kit.
Skoda Octavia Estate
Year launched: 2013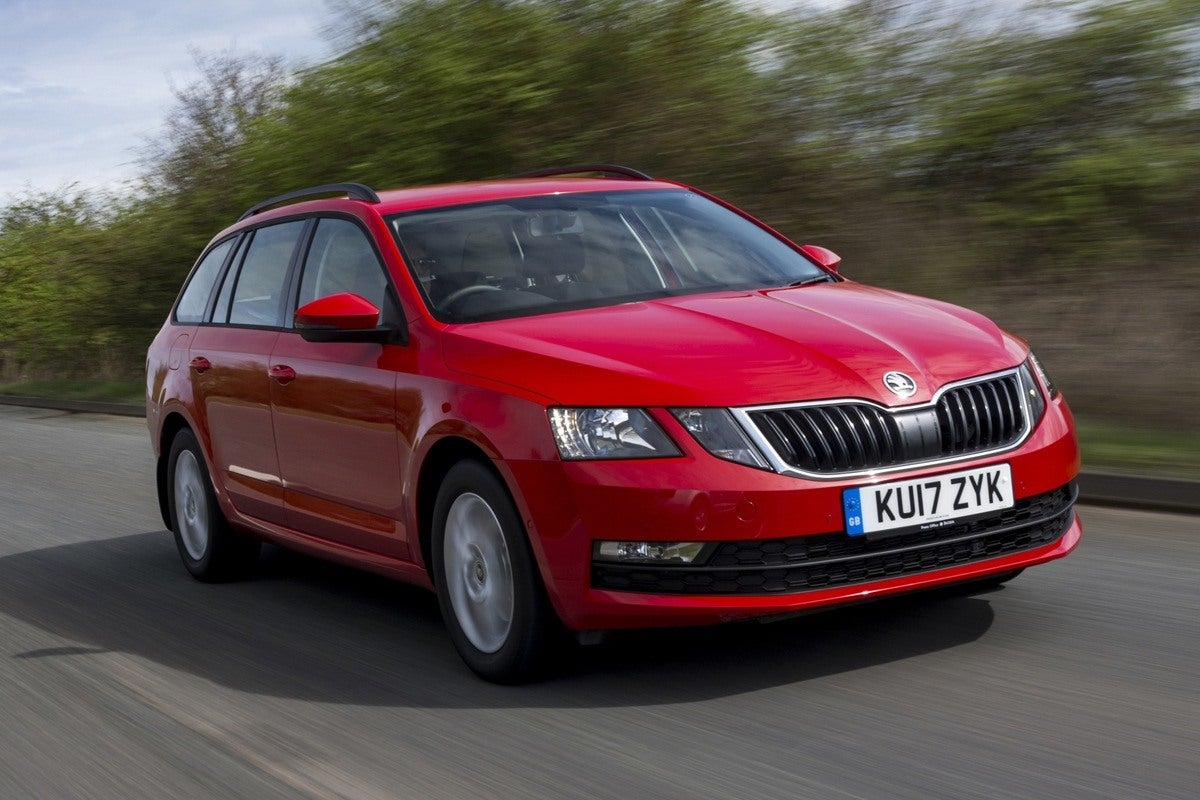 The Skoda Octavia Estate is the epitome of a sensible buy. Well made, practical and with a quality interior, you can forgive the rather dull image when a car is this easy to live with. And that's not to say all Octavia models are dull - indeed the vRS with its strong performance and hot hatch styling has real appeal, yet remains practical and affordable to run.
What we like about the Octavia is how easy it is to live with. It's full of what Skoda calls 'simply clever' features such as an ice scraper in the fuel filler flap and reversible boot floor that's carpet on one side and rubber on the other - ideal for dogs and muddy wellies. Or dogs in muddy wellies.
With £10,000 at your disposal there's lots of choice but look for a facelift model (with the split front headlight design). The 1.6 TDI is no ball of fire but is economical and you can expect more than 55mpg in real-world driving.
BMW 3 Series Touring
Year launched: 2012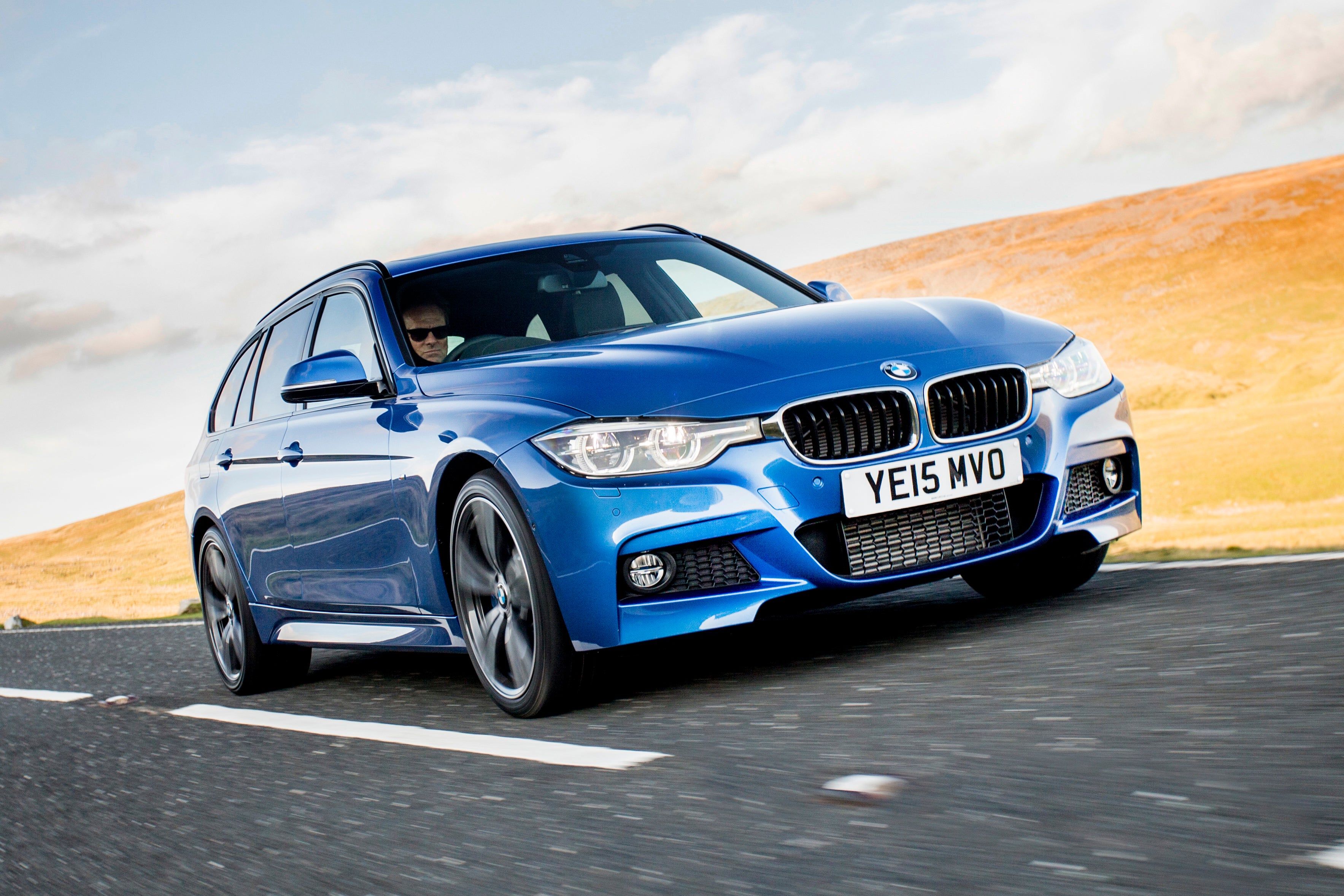 If you want a bit of luxury class for your £10,000 you can't go wrong with a BMW 3 Series Touring. It remains the best handling estate around thanks to its rear-wheel-drive layout and sharp steering which gives it excellent agility. Yet it's also comfortable, albeit not in the same league as the Mercedes C-Class Estate.
It has a bigger boot than both the Audi A4 Avant and aforementioned C-Class Estate though and all models come with an electric tailgate plus an independently opening glass section as standard.
The 3 Series has proved a very popular car among UK buyers and that's good news if you're buying used with plenty about. And you don't need to spend a fortune as a budget of £10k will get you a four-year-old tidy 320d model. Many are high mileage cars but the 3 Series is so well engineered that shouldn't put you off if it's been properly maintained.
The Toyota Avensis Touring Sports and the smaller Auris Touring Sports are the most reliable used estates on the market. The smaller Auris has appeal as it's available as a hybrid but both are well built, durable and will provide long term reliability.
The best small estate on the market is the Skoda Fabia Estate which manages to deliver a lot of space for such a small car. If you're on a budget, look at the Dacia Logan MCV which is the cheapest estate on the market and an ideal choice if you want a no nonsense estate.
The best estate in 2020 is the BMW 5 Series Touring with its blend of a quality interior, large and practical boot plus superb handling. It also features a separate opening glass screen in the tailgate, handy if you're parked in a tight spot but need access to the boot. The hugely spacious Skoda Superb is a close second.
Reviews of more estates for £10,000
Dacia Logan
1.5 dCi Laureate 5dr
Renault Retail Group Croydon

South London, CR53EA
PCP: £127.62/mo
Deposit cont. £250
Representative example: Contract Length: 37 months, 36 Monthly Payments: £127.62, Customer Deposit: £1,181.00, Total Deposit: £1,431.25, Lender Deposit Contribution: £250.00, Optional Final Payment: £3,289.00, Total Charge For Credit: £1,439.57, Total Amount Payable: £9,314.57, Representative APR: 9.9%, Interest Rate (Fixed): 9.9%, Excess Mileage Charge: 8ppm, Mileage Per Annum: 10,000
Dacia Logan
0.9 TCe Ambiance 5dr
Wessex Kia Newport

Monmouthshire, NP194QR
PCP: £120.43/mo
Representative example: Contract Length: 37 months, 36 Monthly Payments: £120.43, Customer Deposit: £1,019.00, Total Deposit: £1,019.25, Optional Final Payment: £2,695.80, Total Charge For Credit: £1,255.53, Total Amount Payable: £8,050.53, Representative APR: 9.9%, Interest Rate (Fixed): 9.9%, Excess Mileage Charge: 14.9ppm, Mileage Per Annum: 10,000
Dacia Logan
0.9 TCe Comfort 5dr
Lookers Dacia Stockport

United Kingdom, SK1 4AW
PCP: £140.65/mo
Representative example: Contract Length: 37 months, 36 Monthly Payments: £140.65, Customer Deposit: £1,199.00, Total Deposit: £1,199.85, Optional Final Payment: £3,220.00, Total Charge For Credit: £1,484.25, Total Amount Payable: £9,483.25, Representative APR: 9.9%, Interest Rate (Fixed): 9.9%, Excess Mileage Charge: 1.82ppm, Mileage Per Annum: 10,000