Best family cars for £10,000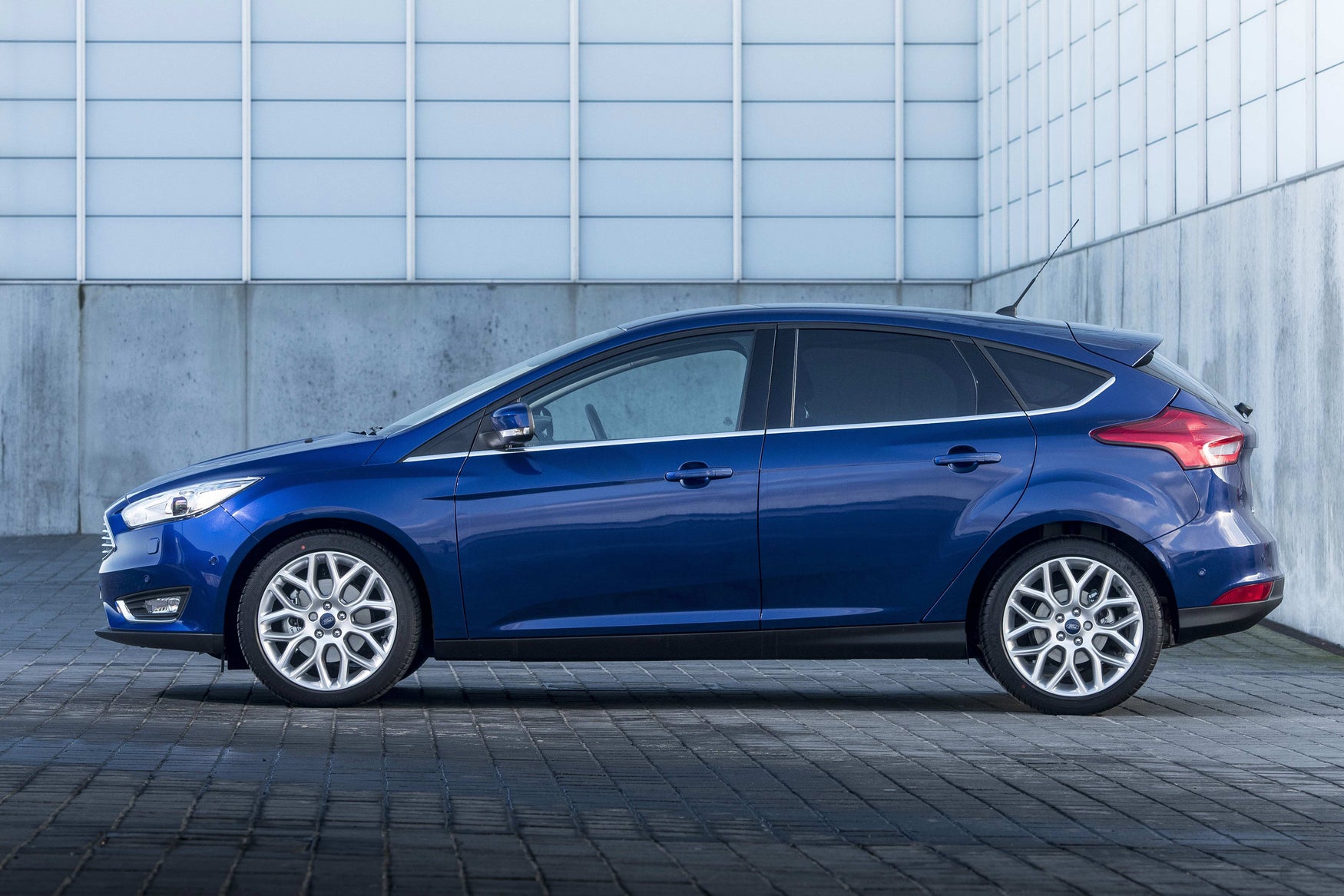 These are the best £10,000 used family cars. We've searched our cars for sale to find the top 10 second-hand family cars for fuel economy, comfort and practicality. These are the best cars on sale right now for £10,000 or less.
Our list includes the UK's most popular family cars, including the Ford Focus, Honda Civic, Volkswagen Golf and Vauxhall Astra.
We think a budget of £10,000 should get you a petrol or diesel family car that's finished to a high standard and fitted with lots of useful car tech as standard. These are the best-used family cars, as chosen by our team of car experts.
Volkswagen Golf
Year launched: 2013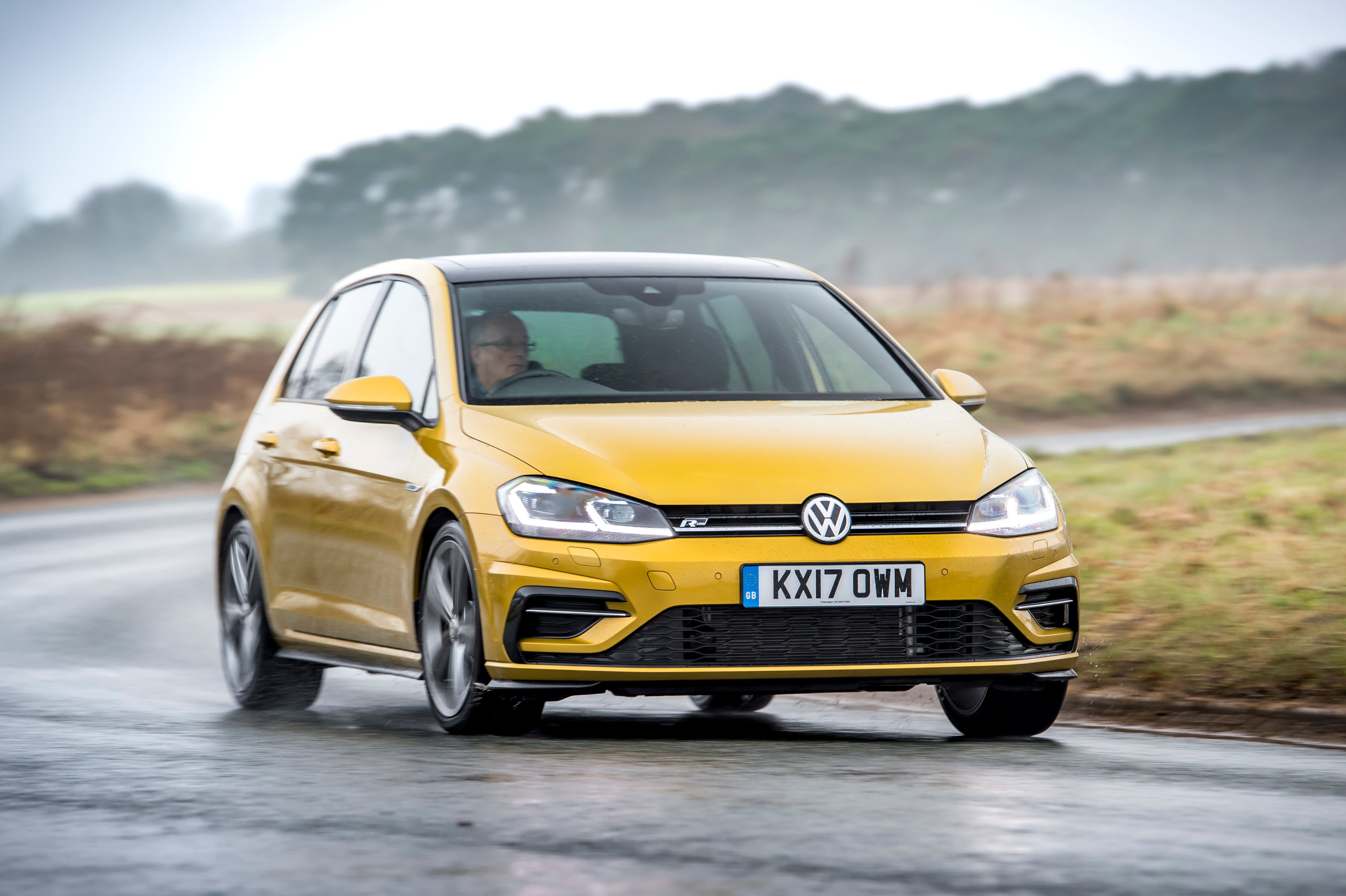 The Volkswagen Golf has become the byword for a class-leading family car. Upmarket, practical and stylish, the Golf feels like a premium car inside and out. You also get a good choice of petrol and diesel engines, which means finding a Golf to suit your family car needs for £10,000 is really easy.
All versions of the Golf are rewarding to drive, thanks to Volkswagen's blend of comfort, ease of use and refinement. This means you feel like you are driving a much larger car on the motorway, with a firm and predictable road manner at 70mph. However, take the Golf onto a twisty country road and its agile handling gives it a rewarding turn of pace. You really do get the best of both worlds.
Little wonder the Golf has been Volkswagen's best selling car for decades. The engine line-up covers a broad range of efficient petrol and diesel engines. You can also inject some hot hatch fun into your family car, with sporty R-Line styling kits that give the look and feel of the iconic GTI, without any of the eye-watering fuel and insurance costs.
BMW 2 Series Active Tourer
Year launched: 2014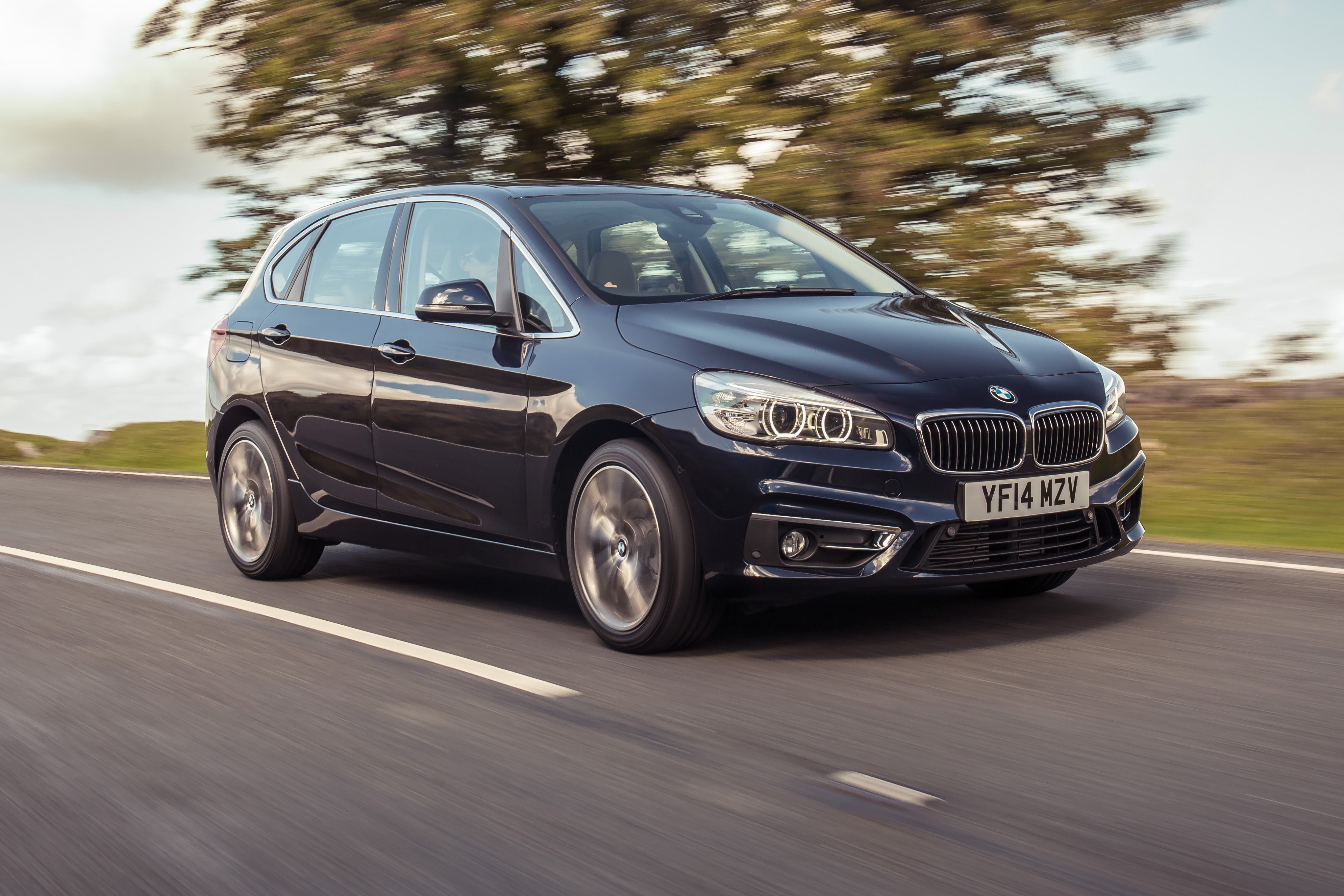 Few premium cars are as affordable or as family-orientated as the BMW 2 Series Active Tourer. Plush, practical and genuinely good to drive, we rate it as one of the best £10,000 used family cars you can get.
The 2 Series Active Tourer borrows a lot of its mechanical underpinnings from MINI. This means you get a front-wheel-drive family car with the choice of super-efficient three-cylinder turbocharged petrol engines, alongside the traditional four-cylinder diesels. Both offer good running costs, with fuel economy ranging from 55-68mpg.
The interior is where this compact BMW really shines. The quality is as good as anything you'll find in the 3 Series. The high roofline and wide seats also provide first-class comfort. There are lots of useful storage compartments, too, plus a powered tailgate which is handy when loading/unloading bulky things like a child's pushchair.
Ford Focus
Year launched: 2014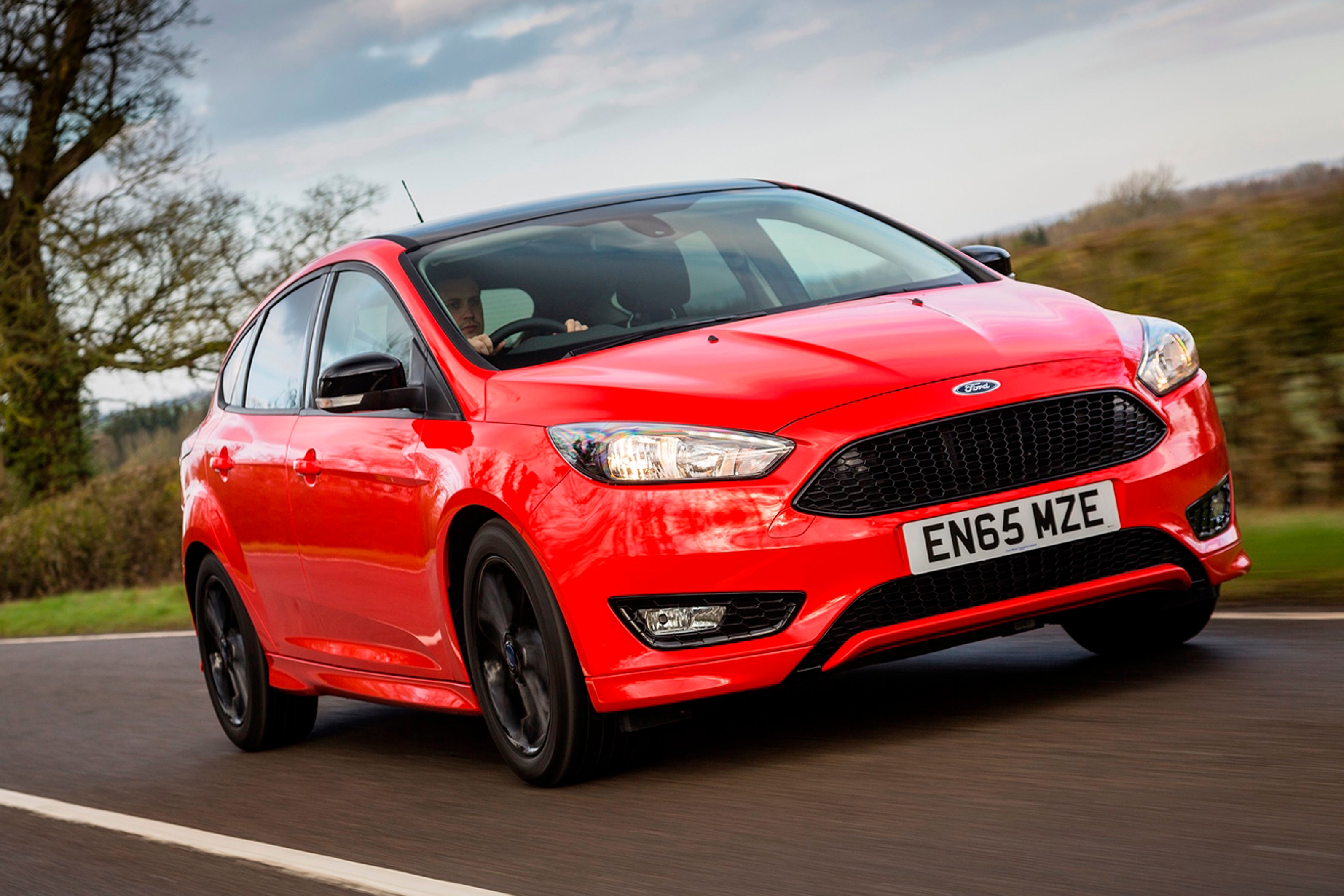 Ford has always had a knack for building accomplished and affordable family cars that are cheap to run and good to drive. If you want to find a clear cut example of this brilliant car building process then look no further than the Focus.
The archetypal all-rounder, the Focus ticks all of the important family car boxes. The interior is intelligently laid out, spacious and well made. Things like road and wind noise are suppressed and standard equipment is high. That means, as a bare minimum, you'll get a car with air conditioning, alloy wheels and a smart refuelling system that makes it (almost) impressive to put the wrong fuel in.
Ford's key appeal is found in its road handling. The Focus has always been a keen driver's car, but this version is one of the very best, with responsive steering and a sophisticated ride quality that flattens bumps in the road and keeps things nice and predictable in the corners.
Honda Civic
Year launched: 2012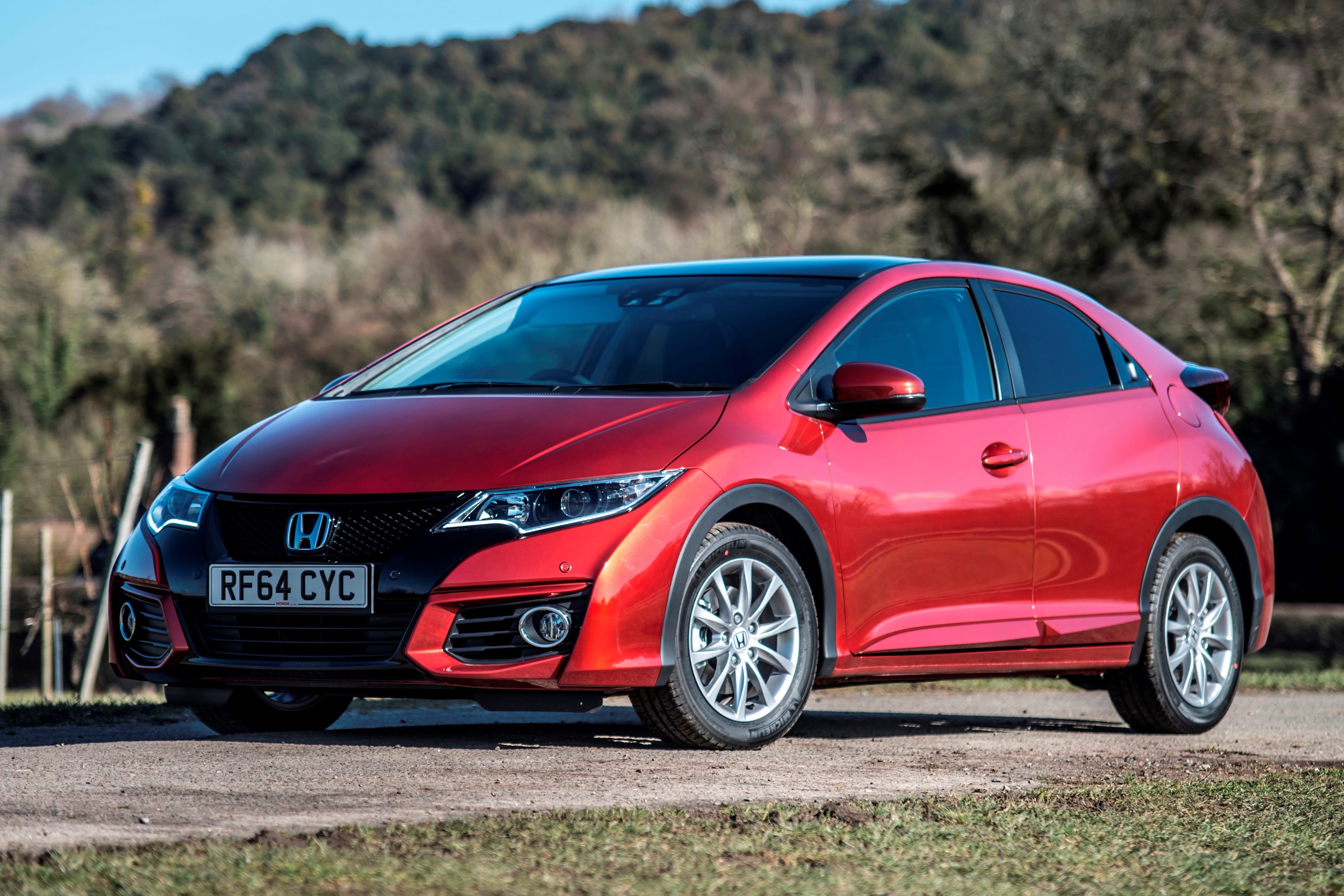 The Honda Civic has a hard-won reputation for being one of the UK's most dependable cars. It routinely comes out on top in satisfaction and reliability surveys and few carmakers come close to matching Honda for build quality. If you want a long-lasting family car then you probably want a Civic.
The Civic can't match the Ford Focus or the Volkswagen Golf for driving fun, but it is smooth to drive. It also has good ride quality and a high quality feel throughout. Find a mid-spec model and you'll get a car fitted with cruise control, a rear parking camera, automatic headlights and front fog lights.
The Civic has some of the best diesel engines in the family car business. The 1.6-litre diesel is superb, with punchy performance and good fuel economy that averages at 65mpg on-the-road. If you don't plan on covering huge mileages, the 1.4 and 1.6-litre petrol engines are excellent alternatives with running costs in the region of 40mpg.
Mazda 3
Year launched: 2014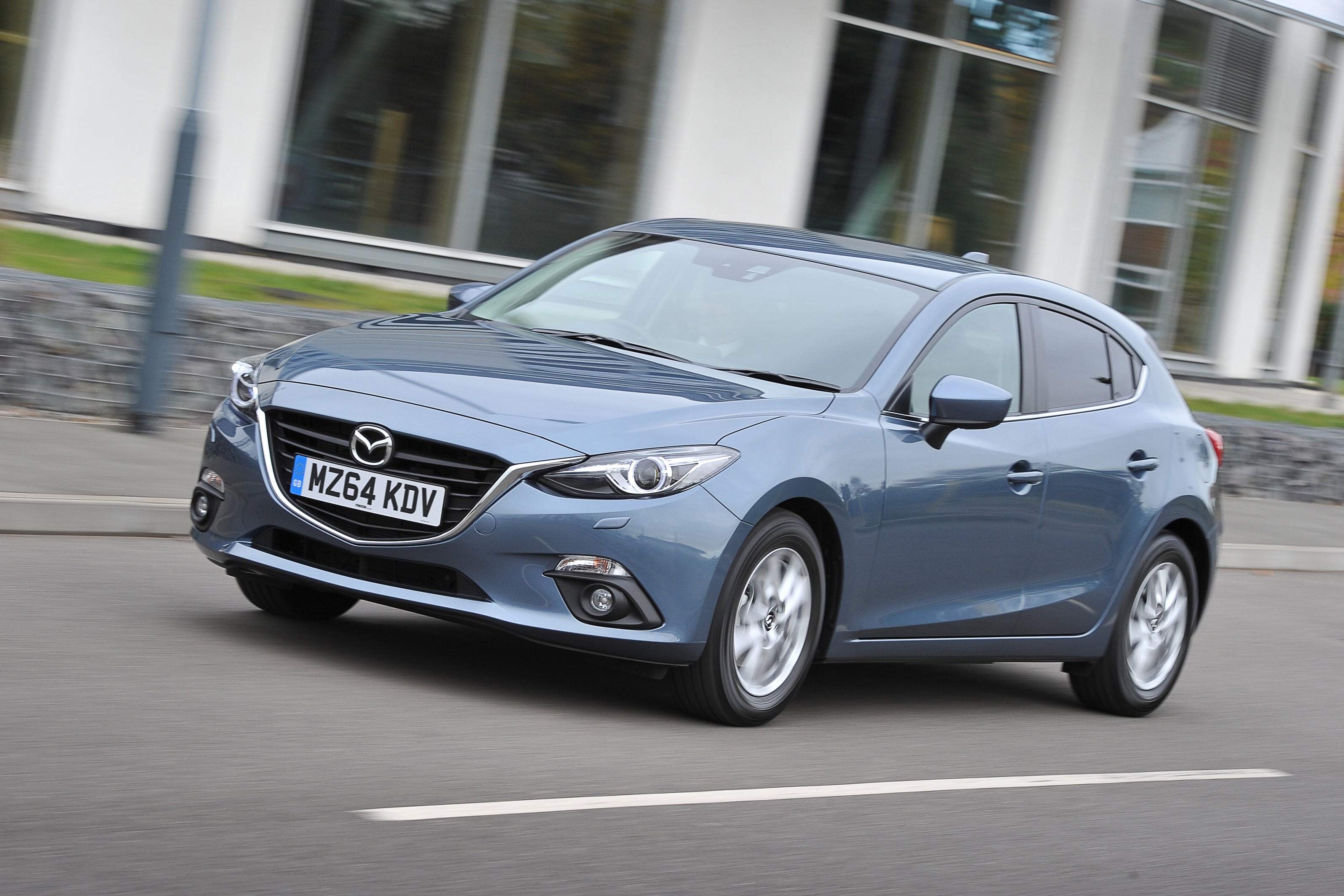 The Mazda 3 is a good looking and well-engineered family car. In fact, we rate it as one of the most stylish cars in this list, while its high-quality interior makes it one of the most satisfying to travel in.
We rate the Mazda 3 highly when paired with the 2.0-litre petrol engine. Advertised fuel economy is around 50mpg and the four-cylinder petrol is a smooth and quiet performer. If you can, find a Mazda 3 build from 2017 onwards. These models benefit from some important mechanical updates, which includes more sophisticated suspension and better ride comfort.
The interior is nicely laid out, with a neat dashboard design that makes it easy to find all of the important controls. Most models get a colour screen that sits at the top of the dashboard, which provides access to the radio, in-car settings and (if fitted) navigation.
Kia Cee'd
Year launched: 2012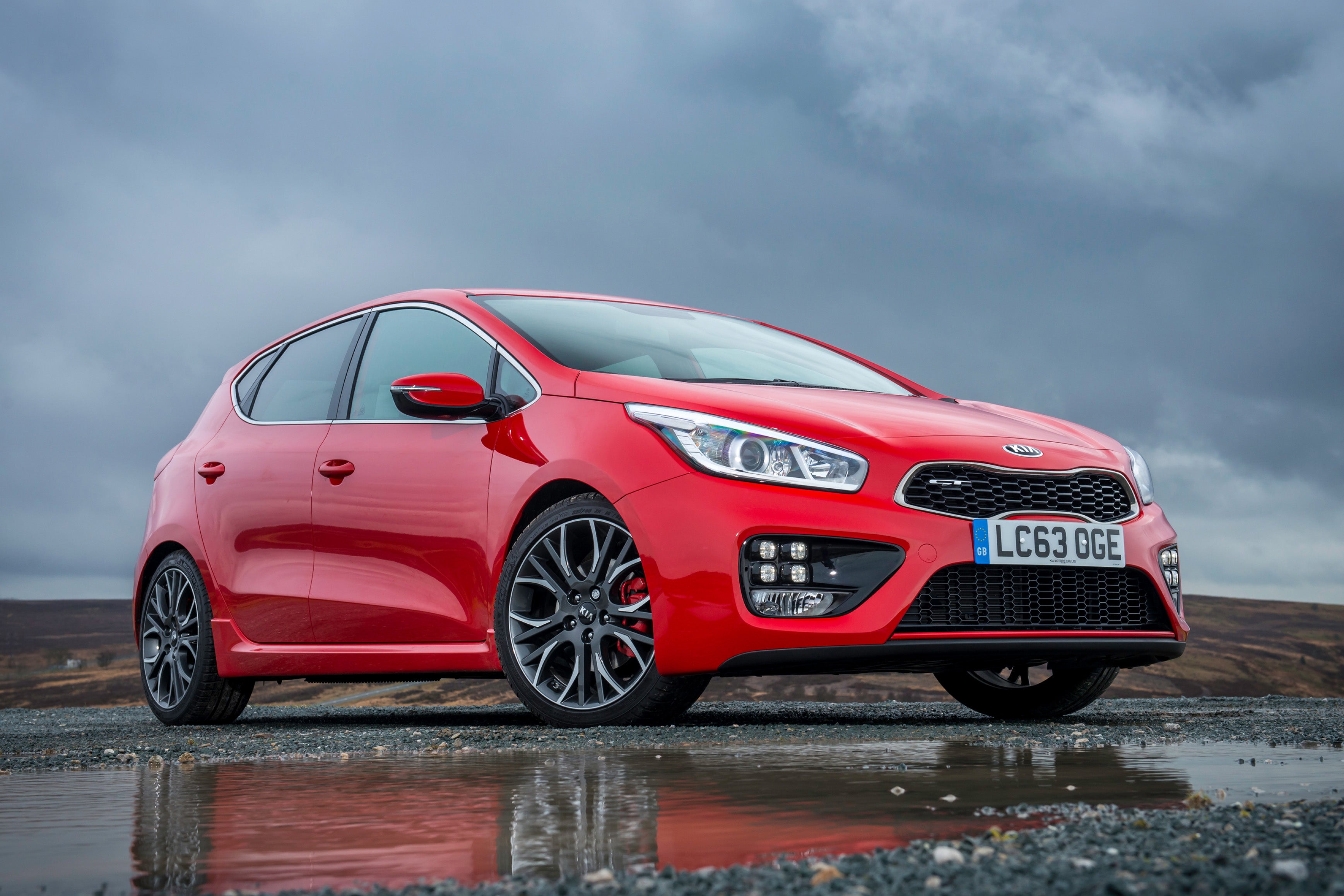 Few family cars can match the Kia Cee'd (apostrophe included) for value. All versions are sold with Kia's comprehensive seven-year warranty, which means a used £10,000 buy will still have a huge chunk of its warranty still left to run.
The Cee'd is a likeable and easy to use family car. The ride comfort is very good, even on rough roads. Build quality is also high, which means everything has a solid feel about it. The Cee'd isn't the most spacious car in this list, but it has enough room for a family of four to travel comfortably. You also get a large 380-litre boot.
On the road, the Cee'd is easy to use, with safe and accurate handling. The 1.4-litre petrol engine is the cheapest route into Cee'd ownership. It's a competent performer and comes with a slick six-speed manual gearbox which makes it comfortable and quiet on the motorway. Officially, the 1.4-petrol will return around 47mpg while the 1.6-litre diesel is the most efficient with up to 76mpg.
Peugeot 308
Year launched: 2014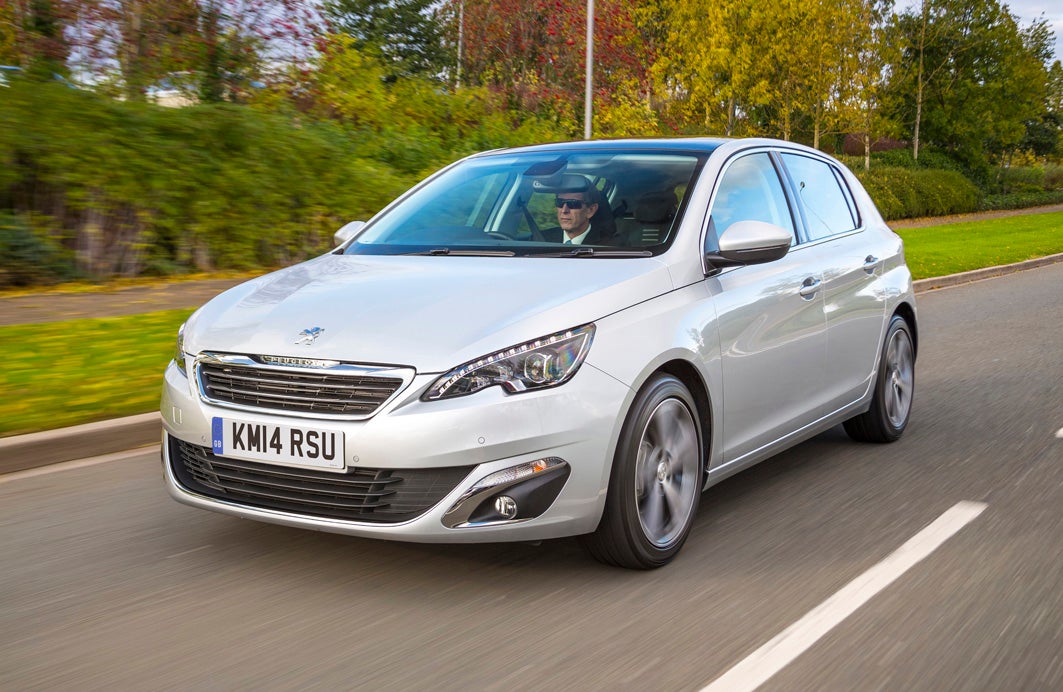 The Peugeot 308 has lots to offer used car buyers who want a classy and comfortable family runaround. We think the 308 is one of the best cars in Peugeot's lineup, thanks to its combination of a premium but spacious interior.
It might have been launched in 2014, but the 308 feels very modern, with its smart styling and generous spec giving its lots of everyday value. The petrol and diesel engines are among the best in this class, with good low-gear acceleration and low levels of noise. Fuel costs are affordable, too.
The 308's minimalist dashboard feels a step ahead of its rivals, although the small steering wheel will please and frustrate drivers in equal measure. So be sure to find out which side of that fence you sit on by taking one for a lengthy test drive before buying.
SEAT Leon
Year launched: 2013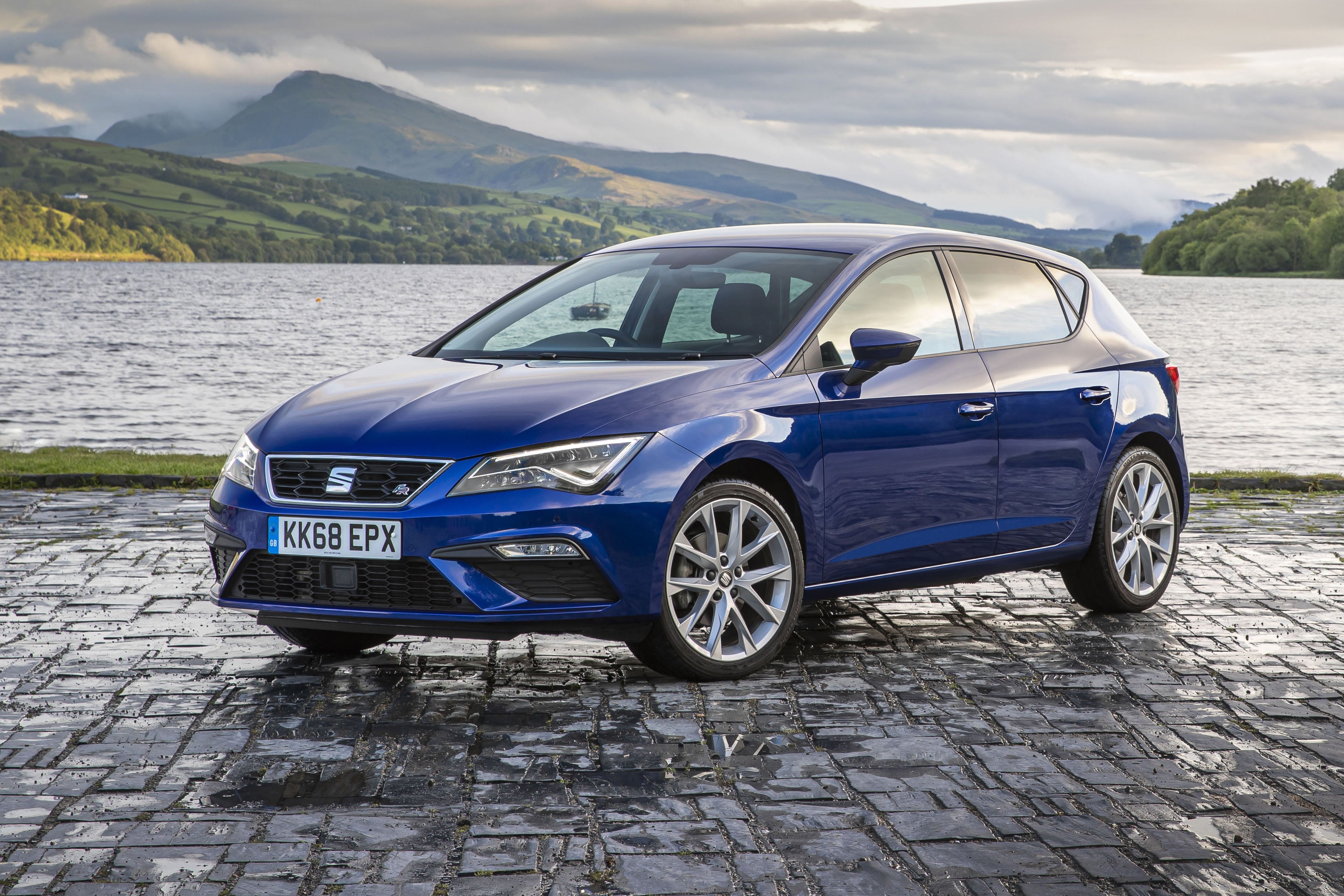 Easy to drive, cheap to run and good value, the SEAT Leon is a high-quality family car that is often overlooked in favour of its rivals from Ford and Volkswagen.
For those who are not in the know, Volkswagen Group owns SEAT, Skoda, Audi and Volkswagen. The Leon shares much of its tech with the Volkswagen Golf and the Audi A3 of the same age. The interior is also spacious and finished with lots of high-quality soft-touch materials.
Like the Golf, the Leon is really good to drive in a laid back but refined way. The petrol and diesel engines are cheap to run and quiet. Mid-spec models also get a smart touchscreen system that's very similar to those found in the A3 and Golf.
Vauxhall Astra
Year launched: 2015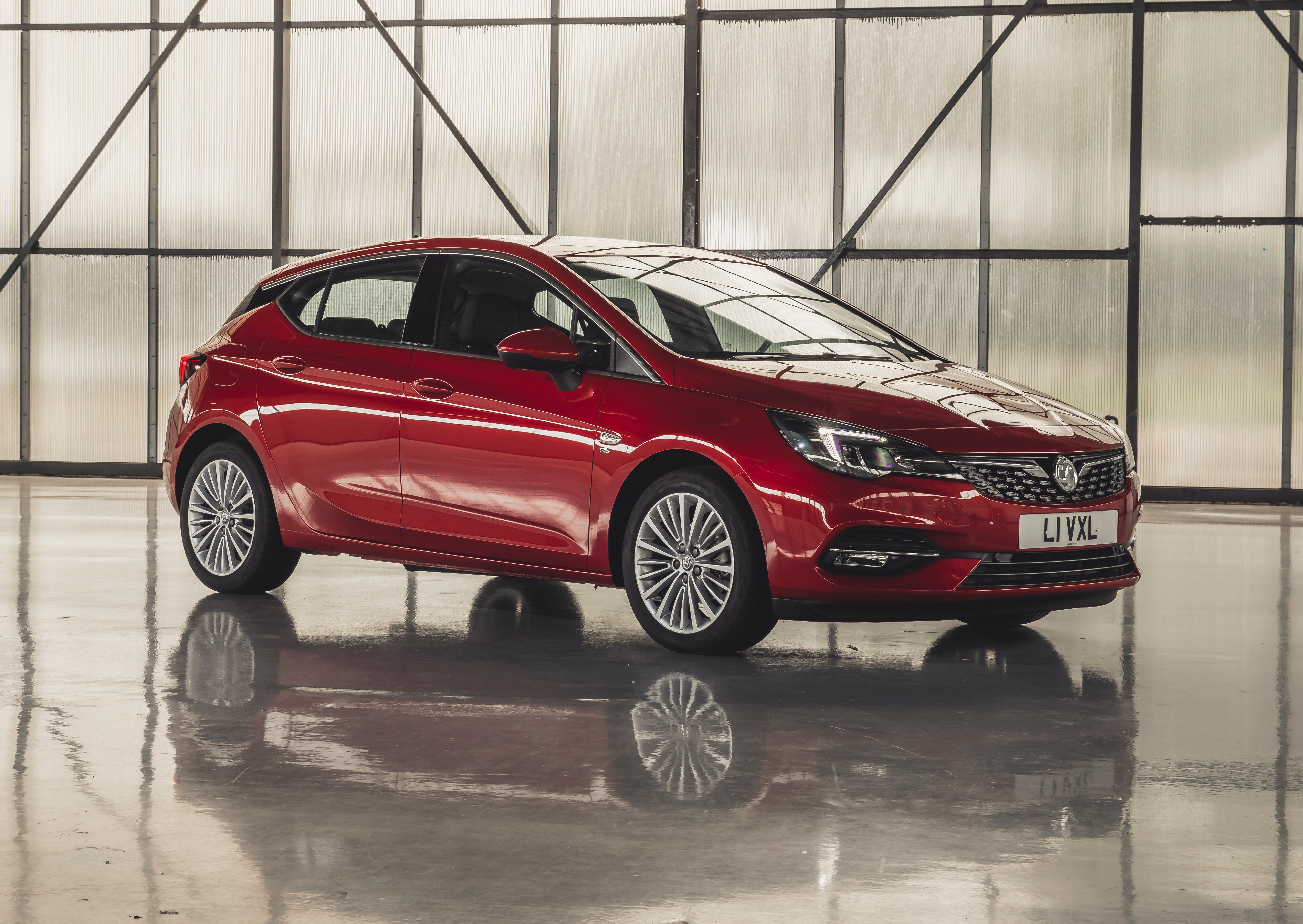 The Vauxhall Astra has been the go-to family car for millions of people for more than 40 years. The styling of the latest Astra might lack the edge of its predecessors, but it gets all of the important things right when it comes to value, comfort and price.
The Astra is user friendly. Mid-spec models get a colourful screen that's placed quite high so it's always easy to read when on the move. The driving position is excellent, too, with good visibility and lots of adjustment in the seat and steering wheel.
Ride comfort is good and the Astra will cope with rough roads without causing too much discomfort. The 1.2-litre turbocharged petrol engines are willing participants, with zesty acceleration and a hushed operation. A 1.5-litre diesel engine is also available, while the nine-speed automatic gearbox (offered across the range) is among the best autos in this segment.
Citroen C4 Cactus
Year launched: 2014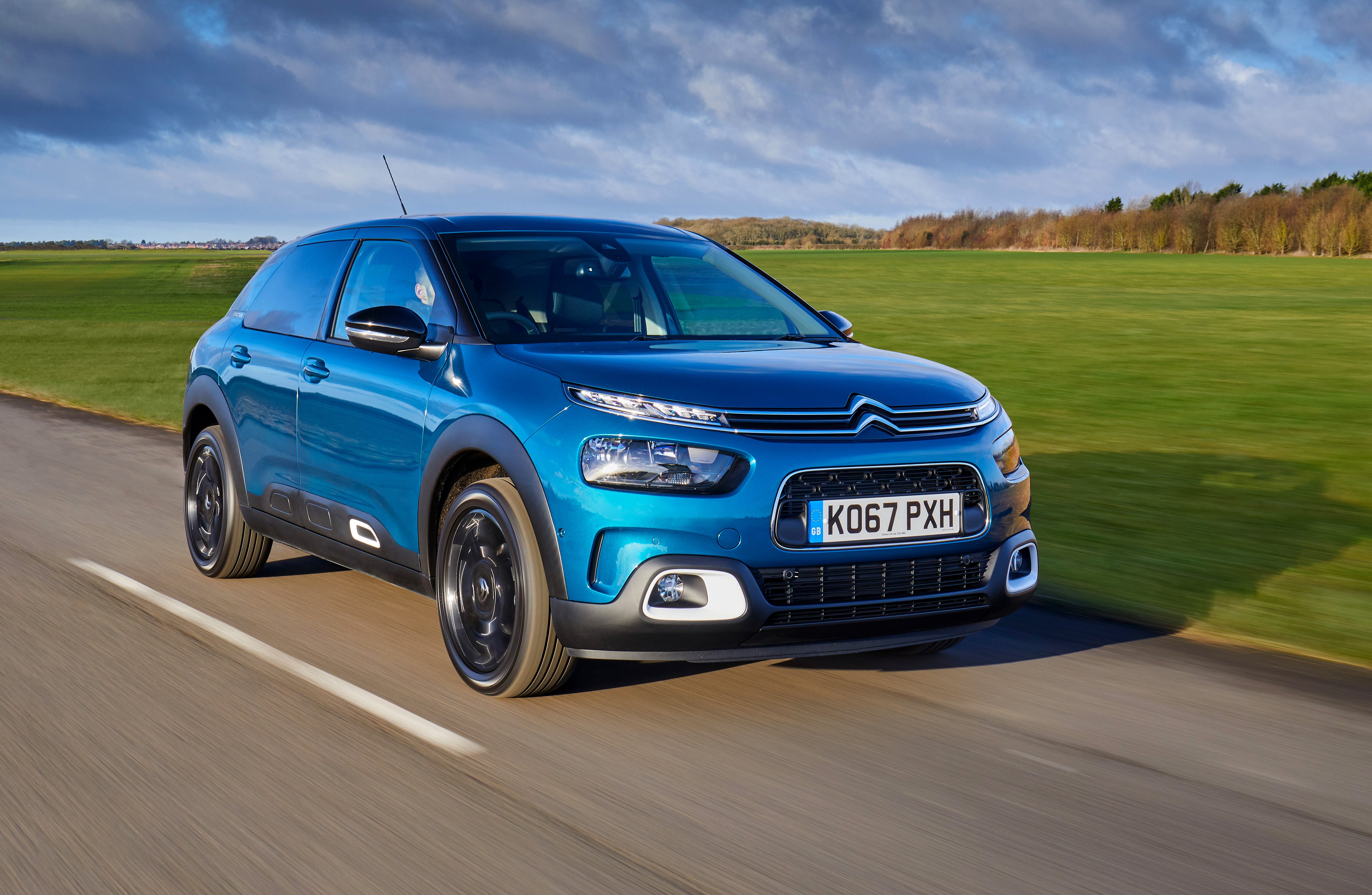 The Citroen C4 Cactus is a funky crossover that injects some fun and personality into the otherwise mundane world of family cars. The C4 Cactus was never a huge seller for Citroen, but as a £10,000 second-hand buy we think it has lots to offer.
The interior is like any other crossover, with lots of head and legroom. You also get lots of useful storage inside, plus a large 358-litre boot. The C4 Cactus was offered with lots of personalisation options, including a smart panoramic sunroof. High-spec models don't tend to command high prices so it's well worth hunting them out to get a touch of luxury.
The engine line-up is designed to provide low-cost motoring rather than high octane thrills. The 1.2-litre petrol engine is our pick, with its refined nature and 48mpg making it a good all-rounder. The 1.5-litre diesel is more frugal (over 70mpg) but has a tendency to become quite vocal under hard acceleration.
A family car should be easy to drive, spacious, practical and (most importantly of all) affordable. A family car should have a good-sized boot, which is wide enough to fit everything a family will need on a journey. The interior should also have enough room for two large teenagers in the back seats, plus lots of storage points for drinks, games and other loose items.
A family car will start at £17,000 and rise to £30,000 for a premium model. A three-year-old small family car will be priced between £8000 to £15,000, while high-quality eight-year-old models can be bought for around £5000.
The best family car for £10,000 is the Volkswagen Golf. The Golf was replaced in 2020 with an all-new model, but we think the previous generation of the Golf (built from 2013 to 2020) offers excellent value for money. Other used family cars we rate highly include the BMW 2 Series Active Tourer and the Ford Focus.
Reviews of more family cars for £10,000
Ford Focus
1.5 TDCi 120 Zetec Edition 5dr
Stoneacre Ford Halifax

Yorkshire, HX36DL
PCP: £180.36/mo
Representative example: Contract Length: 36 months, 35 Monthly Payments: £180.36, Customer Deposit: £1,499.00, Total Deposit: £1,499.25, Optional Final Payment: £4,269.95, Total Charge For Credit: £2,086.80, Total Amount Payable: £12,081.80, Representative APR: 11.3%, Interest Rate (Fixed): 5.81%, Excess Mileage Charge: 3.08ppm, Mileage Per Annum: 10,000
Ford Focus
1.0 EcoBoost 125 Titanium 5dr
Sandicliffe Used Cars Stapleford

Nottinghamshire, NG98AU
PCP: £184.55/mo
Representative example: Contract Length: 37 months, 36 Monthly Payments: £184.55, Customer Deposit: £1,498.00, Total Deposit: £1,498.35, Optional Final Payment: £3,649.05, Total Charge For Credit: £1,802.20, Total Amount Payable: £11,791.20, Representative APR: 9.9%, Interest Rate (Fixed): 5.1%, Excess Mileage Charge: 14.9ppm, Mileage Per Annum: 10,000