New 2022 Mercedes-AMG C63: price, release date and specs
New 2022 Mercedes-AMG C63: price, release date and specs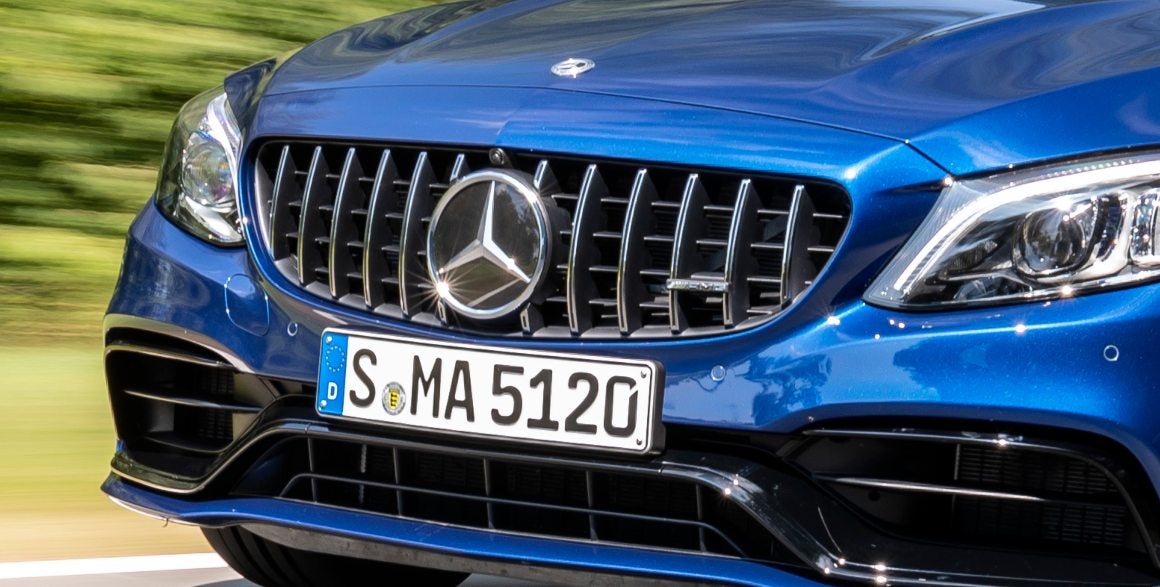 The new Mercedes-AMG C63 is on the way and it will get hybrid power.
That's right, V8 engines are a thing of the past and in their place you'll find a four-cylinder petrol backed up by electric power and four-wheel drive – here's everything we know so far of the high performance version of the latest Mercedes C-Class.
New 2022 Mercedes-AMG C63 price and release date
The 2022 Mercedes-AMG C63 is due to go on sale towards the end of this year carrying a price tag of around £80,000. It competes with models such as the Audi RS4 Avant and the new BMW M3.
New 2022 Mercedes-AMG C63 specs
Prototype models of the 2022 Mercedes-AMG C63 have already been spotted testing and their camouflaged bodies hide a dark secret for car fans – Mercedes plans to butcher the V8 heart of the current C63 and swap it with... A hybrid four-cylinder.
It will be based on the Mercedes-AMG A45 engine, but expect an electric motor and an electric compressor that will work in tandem with the turbo to up power to at least 500PS.
The result should be explosive performance and an ability to harvest energy that can be fed back into the powertrain. And, if the loss of that V8 rumble is to hard to bear, you can at least take comfort in the fact that the car should return fuel economy significantly better than the 20mpg real-world figure posted by the current model. VED should also be cheaper.
You can also expect the the new C63 to be capable of some clever tricks in corners with its hybrid engine able to shuffle slugs of electric motor torque to whichever axle needs it most. Selectable drive modes will make it possible to switch the Mercedes-AMG from being quick and predictable in corners to laying down smoky power slides at will.
Hybrid power might seem like an odd choice for a C63 but as pressure builds for firms to lower their average CO2s, this really was the only option. Expect Mercedes to labour the C63's connection with Formula 1 technology – the Mercedes F1 car has been a hybrid since 2014 – to soften the blow with buyers upset by the engine downsizing.
The new Mercedes-Benz C-Class
Ignoring sporty models like the AMG, the S-Class is the most expensive model Mercedes makes – it's the range flagship sitting above models like the A, B, C and E-Class.
Yes, there will be a new Mercedes-AMG C63 – it's due out in the middle of 2022 and is expected to cost £80,000.
The new Mercedes-AMG C63 will not be a V8 – the new car will be powered by a four-cylinder petrol-electric hybrid.
Read reviews of the cars the new new Mercedes-AMG C63 has to beat