First drive: Volkswagen Golf Alltrack
First drive: Volkswagen Golf Alltrack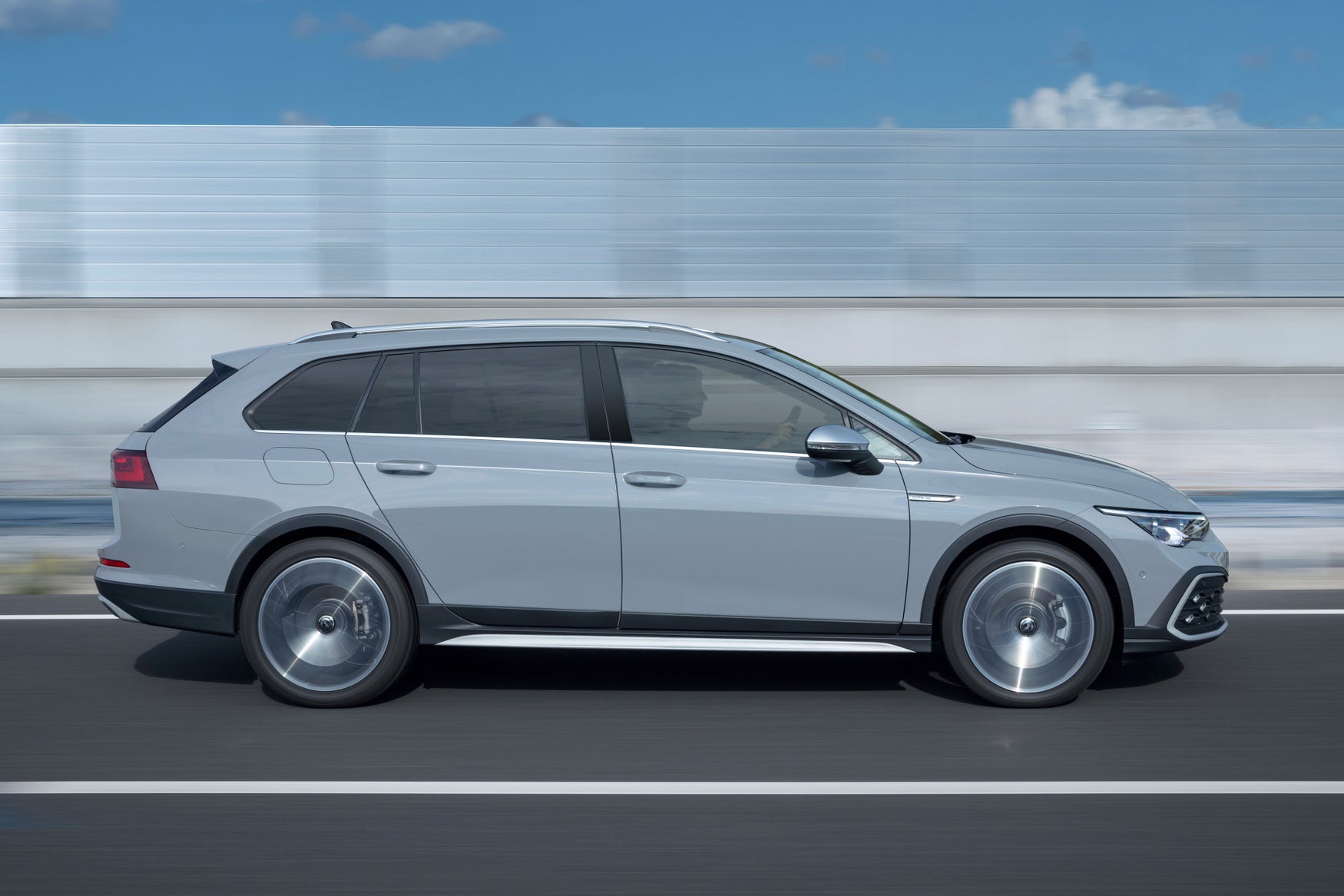 Best bits
It's basically a Golf that can tackle farm tracks
Frugal yet eager 2.0-litre diesel engine
Comprehensively equipped as standard
Not so great
Some of the touch-pad controls are terrible
Most buyers would rather have an SUV
You'll pay a hefty premium over a standard Golf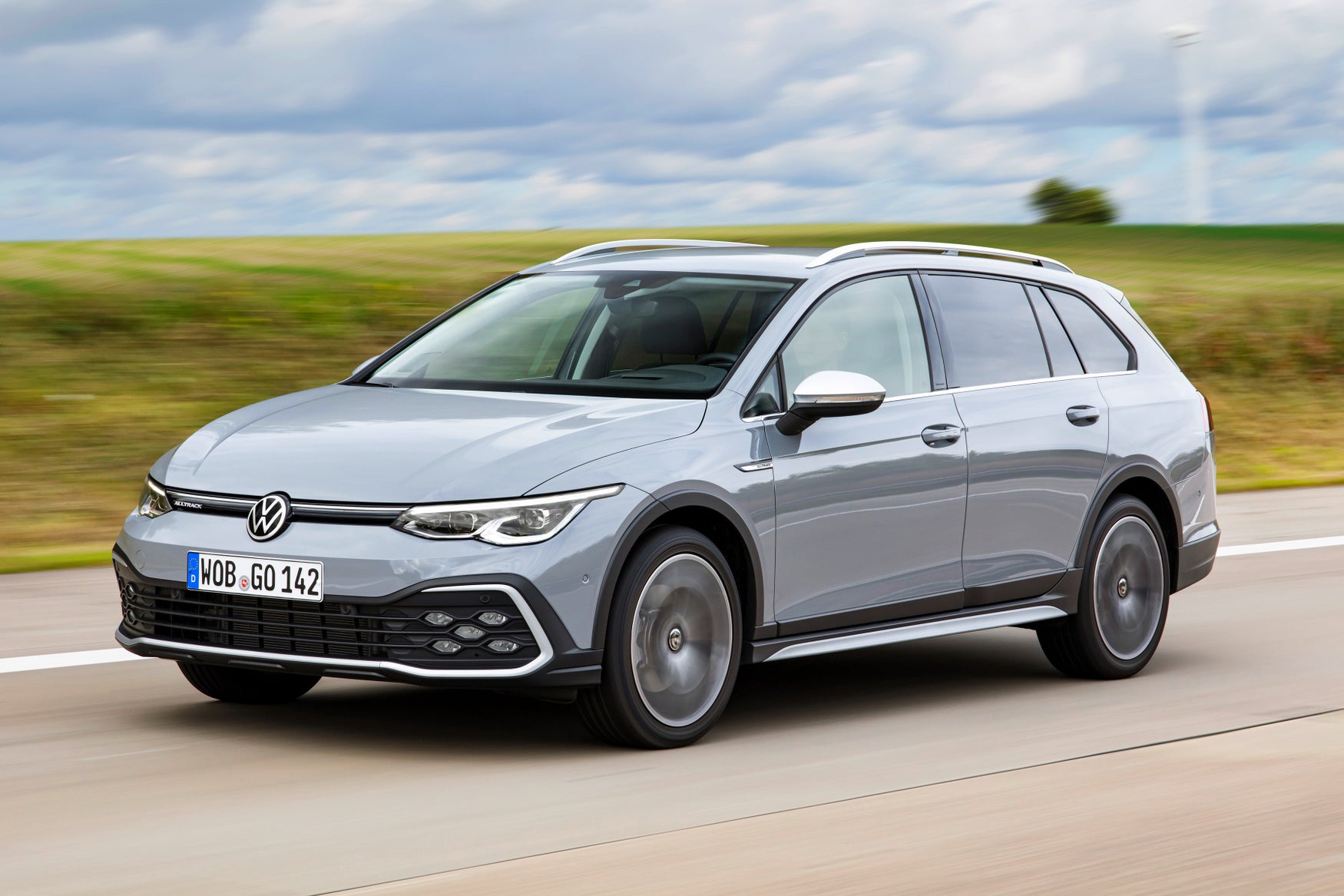 What is it?
One hell of a statement. For the price of this 2022 Volkswagen Golf Alltrack, you could have a top-spec Nissan Qashqai outside your house with enough left in the kitty for a week in Tenerife. In a world where an SUV on the driveway is treated as a measure of success, you're going to have to be pretty alternative to even look twice as this jacked-up Volkswagen Golf Estate.
But we like alternative. And the fact that the 2022 Volkswagen Golf Alltrack is based on the eighth-generation Volkswagen Golf Estate – one of the most sensible new cars you can buy today – means it's hardly a decision you're going to regret.
So how does the 2022 Volkswagen Golf Alltrack justify its £36,235 start price? Well, you get an extra 15mm of ride height as well as off-roady exterior highlights including bespoke bumpers and a big skid plate protecting the underside. And, ensuring it's not all mouth, Volkswagen's 4Motion four-wheel-drive system is standard – as is a 200PS 2.0-litre turbodiesel engine and DSG gearbox.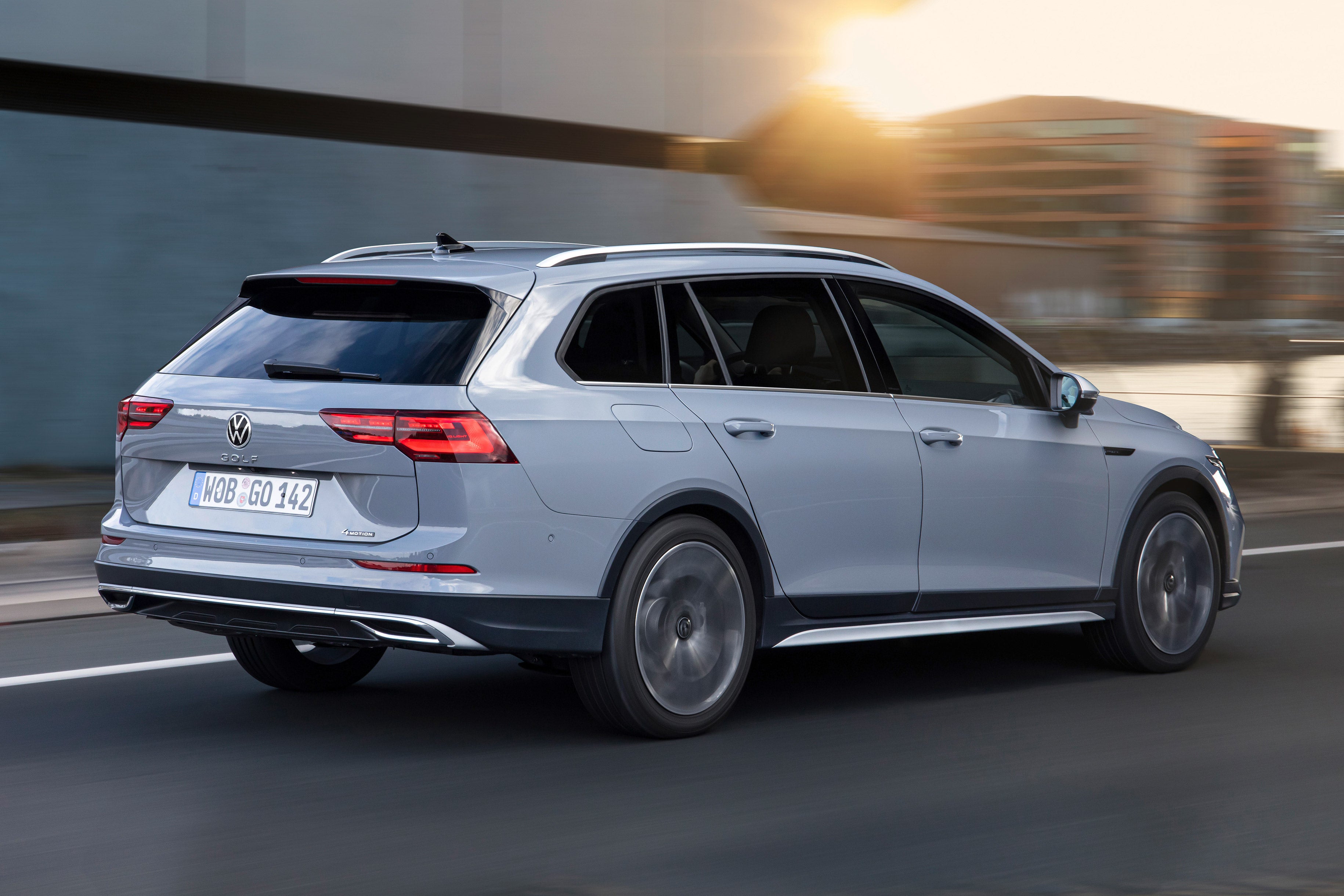 Spot the Alltrack features: namely exterior body cladding and a small increase in ride height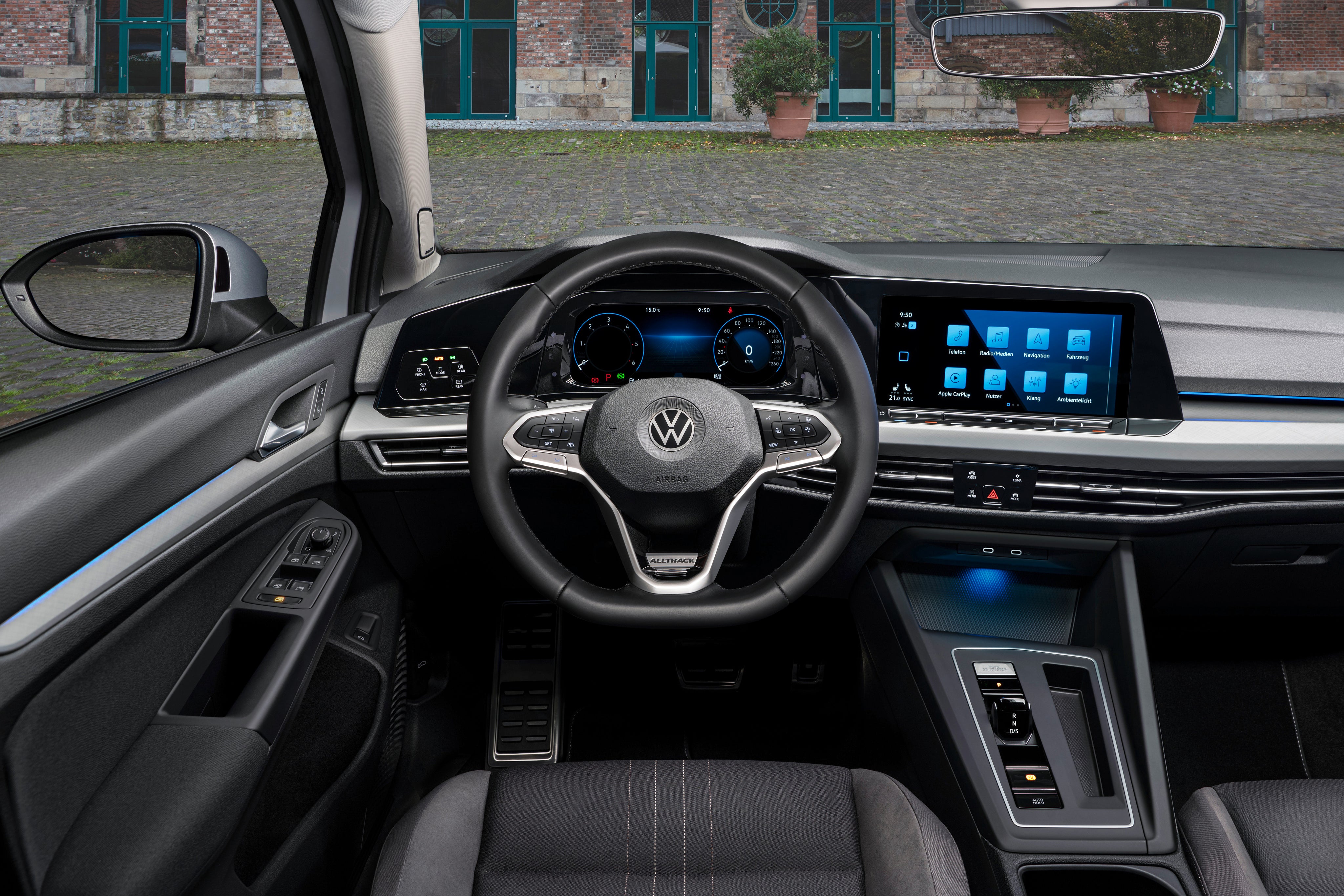 Interior is much like a standard Volkswagen Golf's – including that frustrating infotainment system
How does it drive?
While it's unfashionable to say so, diesel engines have never been better and the 2022 Volkswagen Golf Alltrack's 2.0-litre TDI is a surprising gem. It's refined, superbly economical (its WLTP figure of 50.4mpg should be fairly achievable in the real world) and packs quite a punch. A hefty 400Nm of torque probably helps here, allowing the Golf Alltrack to sprint to 62mph in just 7.1 seconds. It's surprisingly fun.
While the seven-speed DSG automatic gearbox is great on the open road, our test route through hilly Somerset caught it out on a number of occasions. Like all too many modern auto gearboxes, it's just a bit hesitant to change down and give you a burst of performance when you want it.
Selecting sport mode helps to an extent – otherwise, you're better using the paddles behind the steering wheel to take control yourself when necessary.
Our car was fitted with the optional Dynamic Chassis Control which firms up the damping in sport mode - not so great when combined with the (also optional) 18-inch alloy wheels, which don't provide much in the way of tyre wall for soaking up bumpy road surfaces. If you're looking at the Golf Alltrack as a softer alternative to the standard Golf, we wouldn't recommend the bigger alloys.
Otherwise, it drives much like a regular Volkswagen Golf. The steering is light yet direct, and it's much less roly-poly than SUV rivals. While the Golf Alltrack is hardly a Land Rover Defender-rivalling off-roader, its four-wheel-drive system means it ought to make light work of a muddy campsite or snowy rural roads.
Although we haven't tested the 2022 Volkswagen Golf Alltrack through snowdrifts, we can confirm that it makes light work of a boggy Somerset camping ground. There's even an off-road mode – not a feature you'd get in any other Volkswagen Golf – which fiddles with the traction control to help maintain momentum, and activates hill descent control (allowing you to remove your feet from the pedals entirely when descending a steep or slippery hill).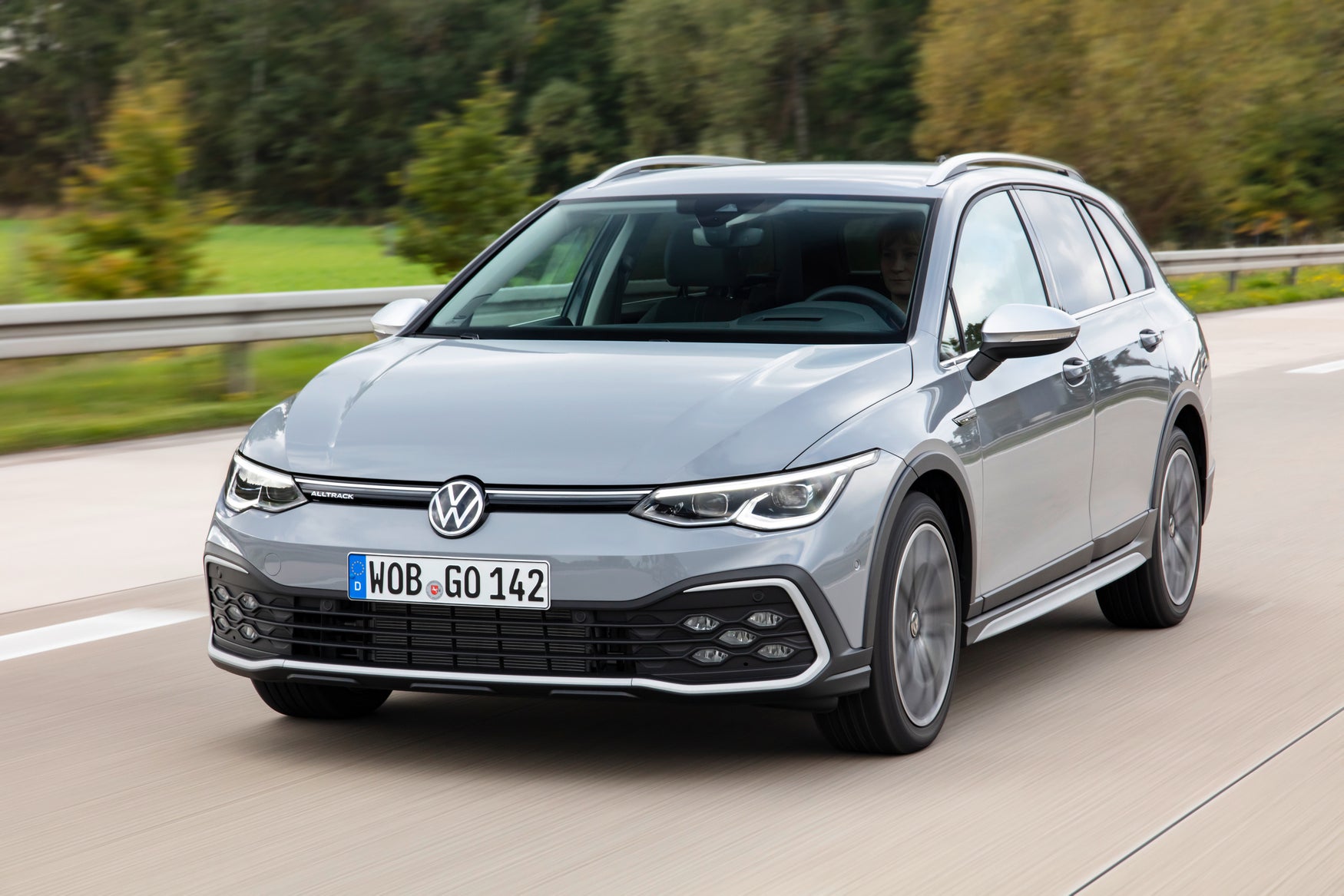 Is the 2022 Volkswagen Golf Alltrack worth the cash?
The Volkswagen Golf Alltrack is pretty comprehensively equipped as standard. On the kit list, you'll find features like front sports seats (with adjustable lumbar support), a 10-inch digital driver's display and a 10-inch touchscreen nav system with wireless Apple CarPlay and Android Auto.
Ah, the infotainment system. Just like the standard Volkswagen Golf, this is a little too reliant on its touchscreen for our tastes - while the sliding touch-sensitive climate control buttons are pure frustrating. It might sound like a small thing, but we'd almost suggest hunting out a previous generation Volkswagen Golf Alltrack just for its physical controls which are much more intuitive to use while on the move.
Our Volkswagen Golf Alltrack test car would cost you a hefty £42,575. It is fully loaded, though – and we've already dismissed things like the Dynamic Chassis Control (£795) and 18-inch alloy wheels (£455). Its start price of around £36,000 sounds a bit more reasonable – especially when you consider all Volkswagen Golf Alltracks come with the punchy 200PS diesel engine, seven-speed DSG automatic gearbox and all-wheel drive.
Very few buyers will part with actual money for a Volkswagen Golf Alltrack, which explains why rivals are few and far between. Skoda sells the Octavia Scout but currently only offers that to the emergency services in the UK, while the desirable Audi A4 Allroad is even more expensive than the Golf.
Realistically, the 2021 Volkswagen Golf Alltrack is set to be a very niche model and, for the majority of buyers, a regular Volkswagen Golf Estate will make a lot more sense. But that makes the rugged Volkswagen Golf Alltrack even more appealing in our book. Whether you need a car with actual off-road ability or just want to stick two fingers up at the SUV fad, the Volkswagen Golf Alltrack is a surprisingly desirable choice.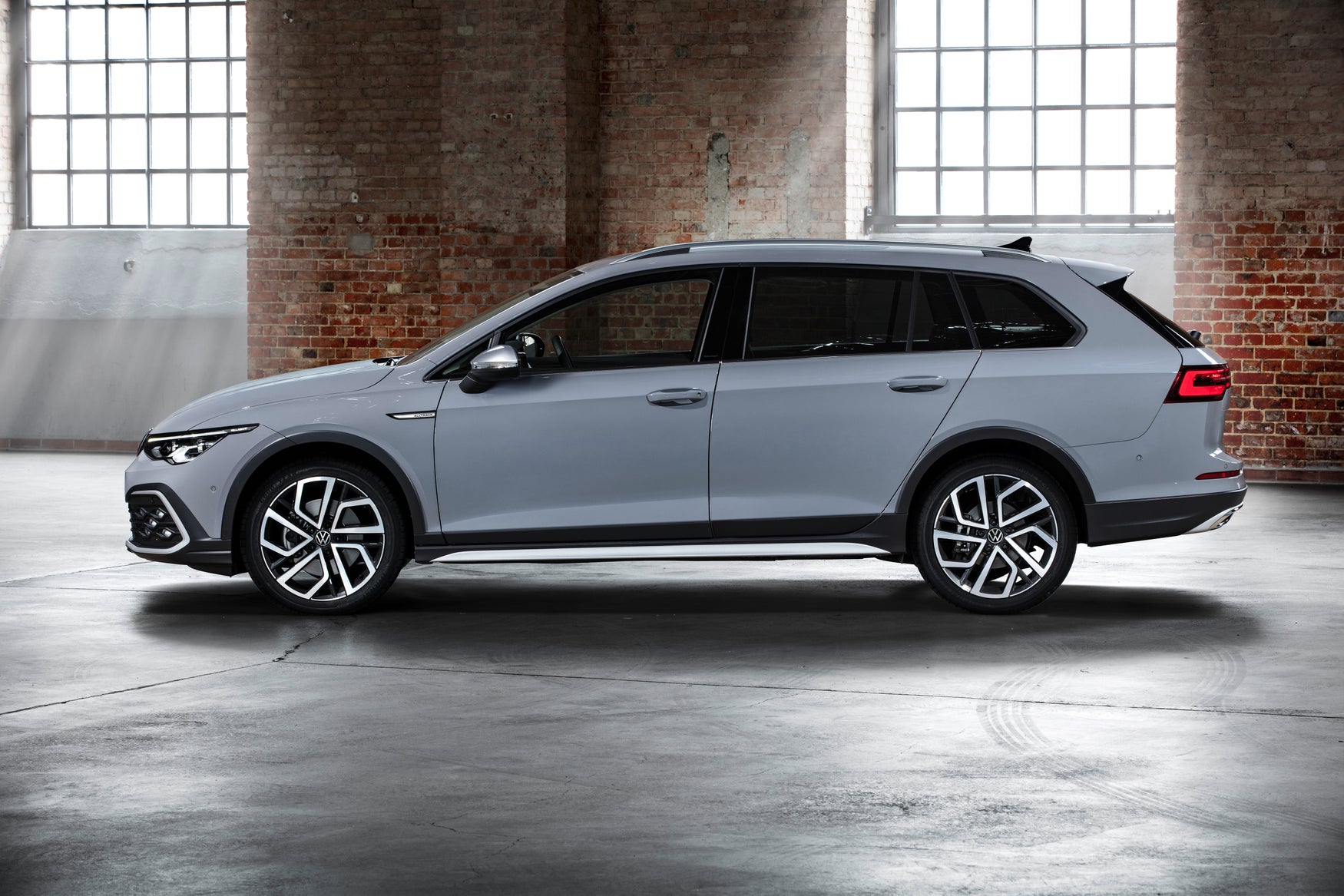 2022 Volkswagen Golf Alltrack: the facts
Model tested: Volkswagen Golf Alltrack
Engine: 2.0-litre turbodiesel
Gearbox: seven-speed DSG automatic
Power/torque: 200PS/400Nm
Combined fuel economy: 50.4mpg
CO2 emissions: 147g/km
Price from: £36,235
As tested: £42,575
While the old Volkswagen Golf Alltrack sold in very small numbers and was soon removed from sale, the new Mk8 Volkswagen Golf is now available as an Alltrack variant. It features four-wheel drive, an increased ride height and rugged exterior highlights.
Just like the standard car on which it's based, the Volkswagen Golf Alltrack is a very good car. It's unlikely to sell in big numbers but, for a handful of people, it's a really desirable choice.
The Volkswagen Golf Alltrack is a four-wheel-drive estate car with a raised ride height and an off-road mode, as well as some cosmetic garnishes to give it a rugged look. It's not a true SUV like, say, the Volkswagen Tiguan.