2022 Citroen AMI electric: price, specs and release date
2022 Citroen AMI electric: price, specs and release date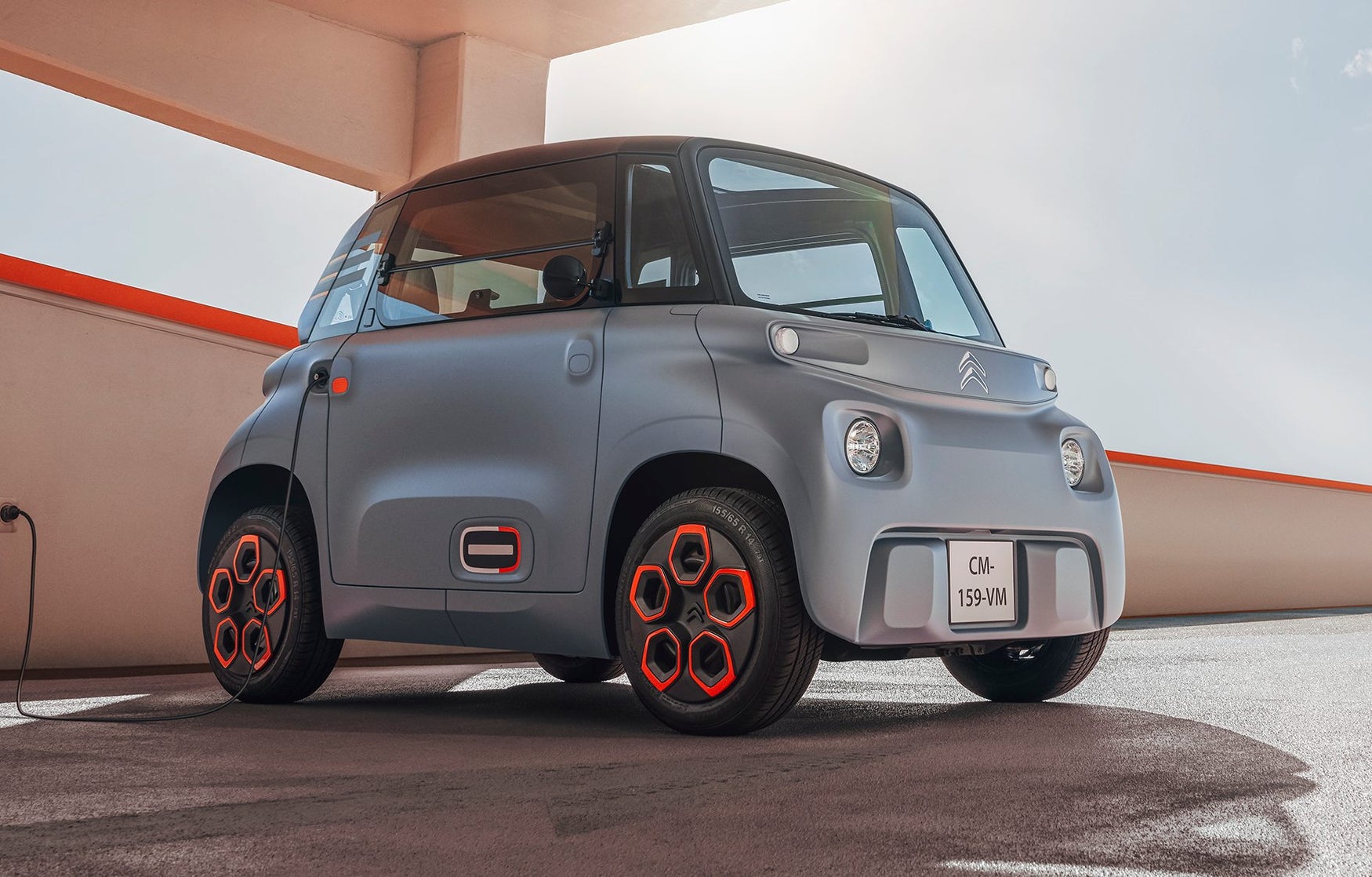 The Citroen AMI isn't just an electric car – with tiny dimensions, a cheap price and running costs to rival an electric blanket – it's being hailed as a full-on mobility solution.
Keep reading to find out what all the fuss is about.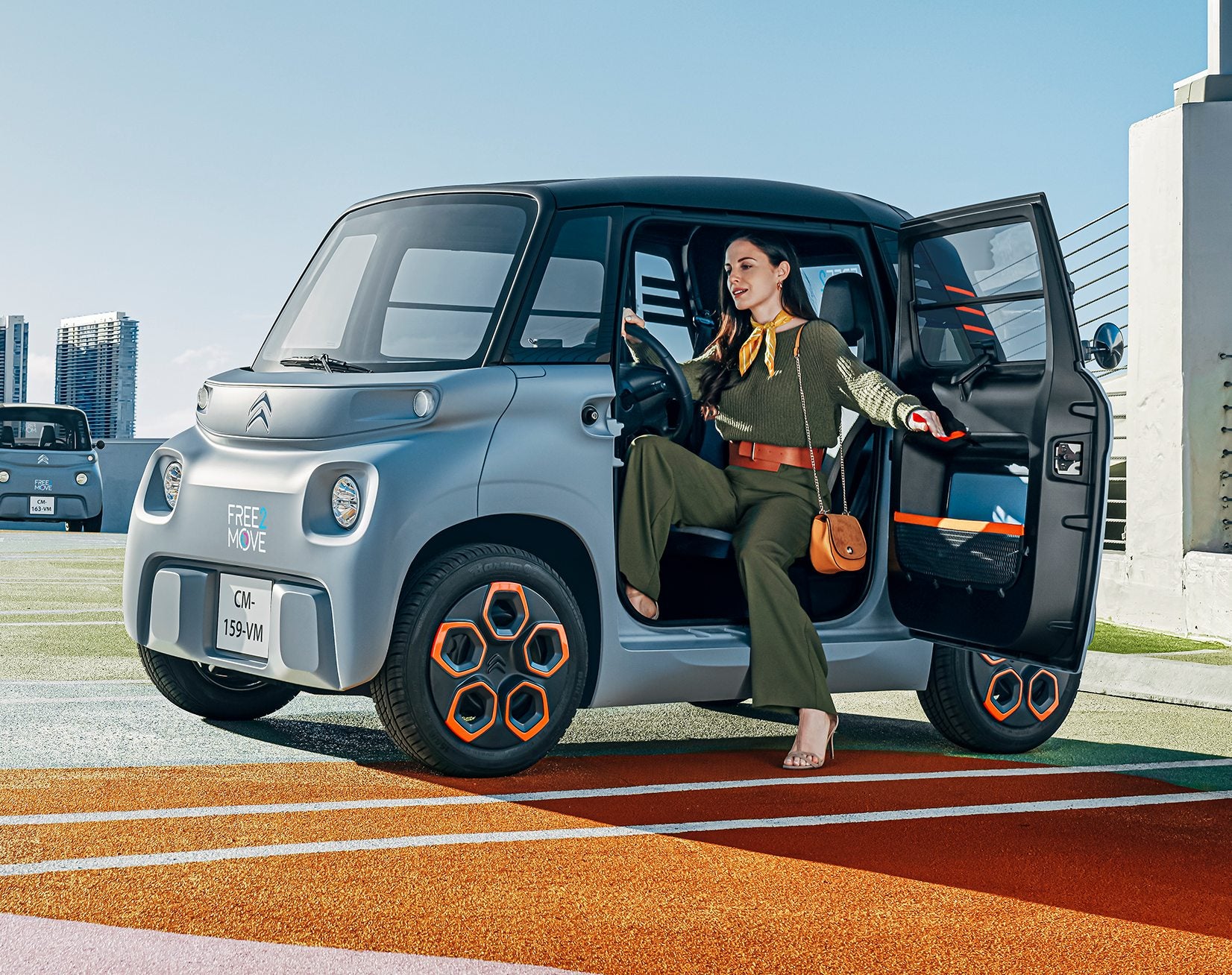 Citroen AMI electric price and release date
If you like what you see here – how on earth couldn't you – you can reserve your place on the Citroen AMI waiting list now (thousands already have) for a price of £250 and the car is expected to cost around £6000. If that sounds too hot to handle, you'll also likely be able to have an AMI with an affordable monthly rental, although that has yet to be confirmed. The first UK cars are expected to be delivered in spring.
The AMI's most obvious rival is the Renault Twizy which costs around £10,000, but isn't available to buy on the Renault website at the time of writing. A second-hand version will cost the same as a brand new AMI.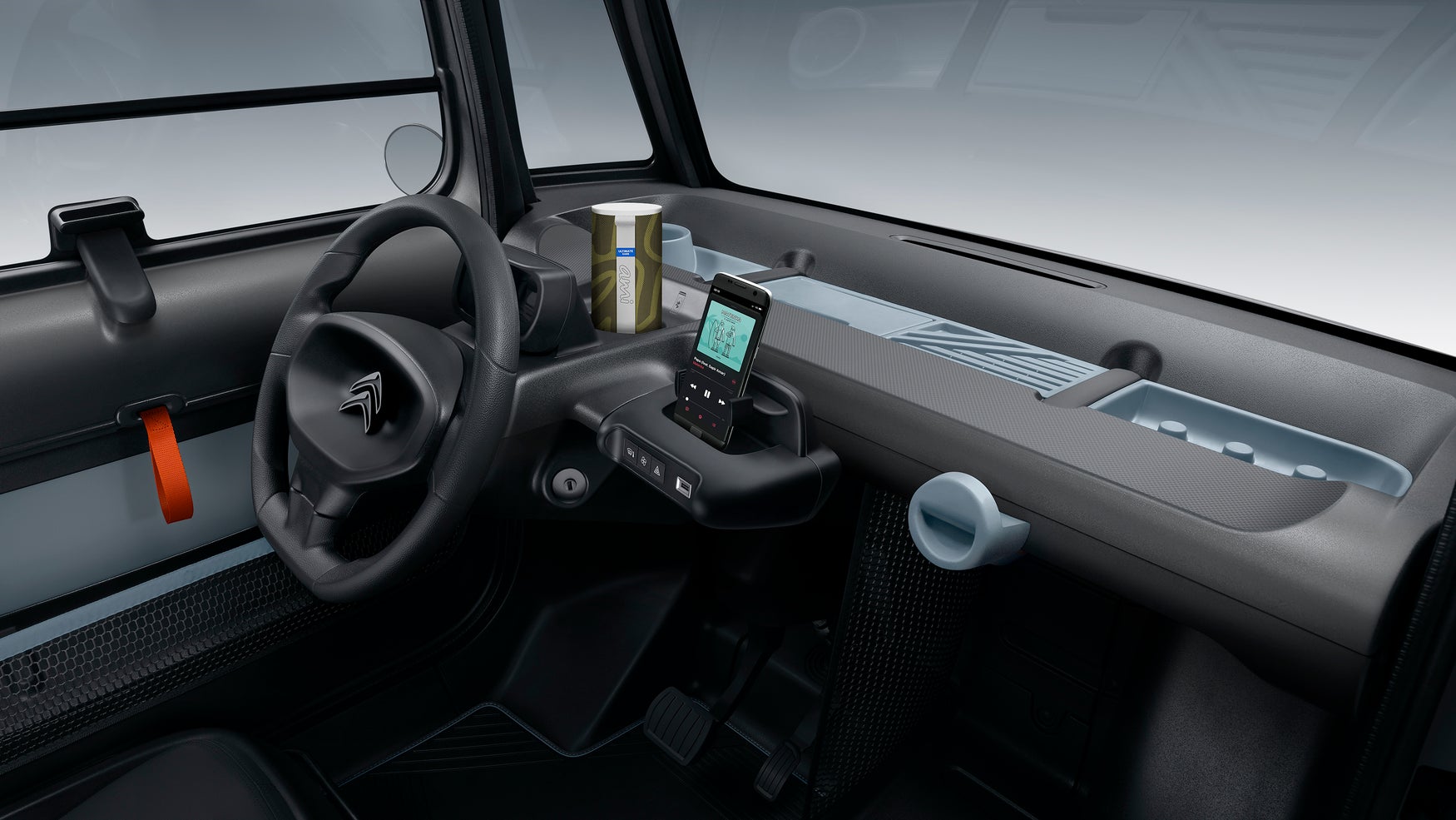 2022 Citroen AMI electric specs
The Citroen AMI is a small electric car that's designed specifically for the city. By which we mean – it's tiny.
The Citroen is 2.4m long and 1.39m wide, it makes a Volkswagen Up (3.6 and 1.64m, respectively) look like a super tanker. The Citroen can also turns tighter than a black cab by 0.8m.
Sure, with a top speed of 28mph, the AMI is not the quickest but it's perfectly adequate for inner city driving – where you rarely reach 30mph anyway – and its 46mile range is all you need to commute from the suburbs into the centre of town and back. And anyway, recharging is easy, the AMI's battery takes just three hours to charge from flat to full using a standard three-prong plug. A regular electric car would take at least 12 hours to pull off the same trick.
Cheap production costs are the name of the game with the Citroen AMI so it uses the same bumpers front and rear, the same doors on the left and right, and has windows that hinge open, all to save costs.
For the same reason, the steering wheel is on the left hand side and the interior itself is spartan. You get a dock for your smartphone, a heater, storage for a tiny amount of luggage and… well, that's it. Luxury, of a sort, comes with the knowledge that you and your passenger sit side-by-side, rather than straddling each other as seen in the Renault Twizy.
The AMI is expected to be a big hit with younger buyers and to that end you'll be able to specify it with a variety of packs. The first of those is called the My AMI Pop pack, which gives the car orange exterior highlights and a roof spoiler. Downforce? Unlikely.
The My AMI Vibe pack offers a more grownup mixture of grey highlights and graphics.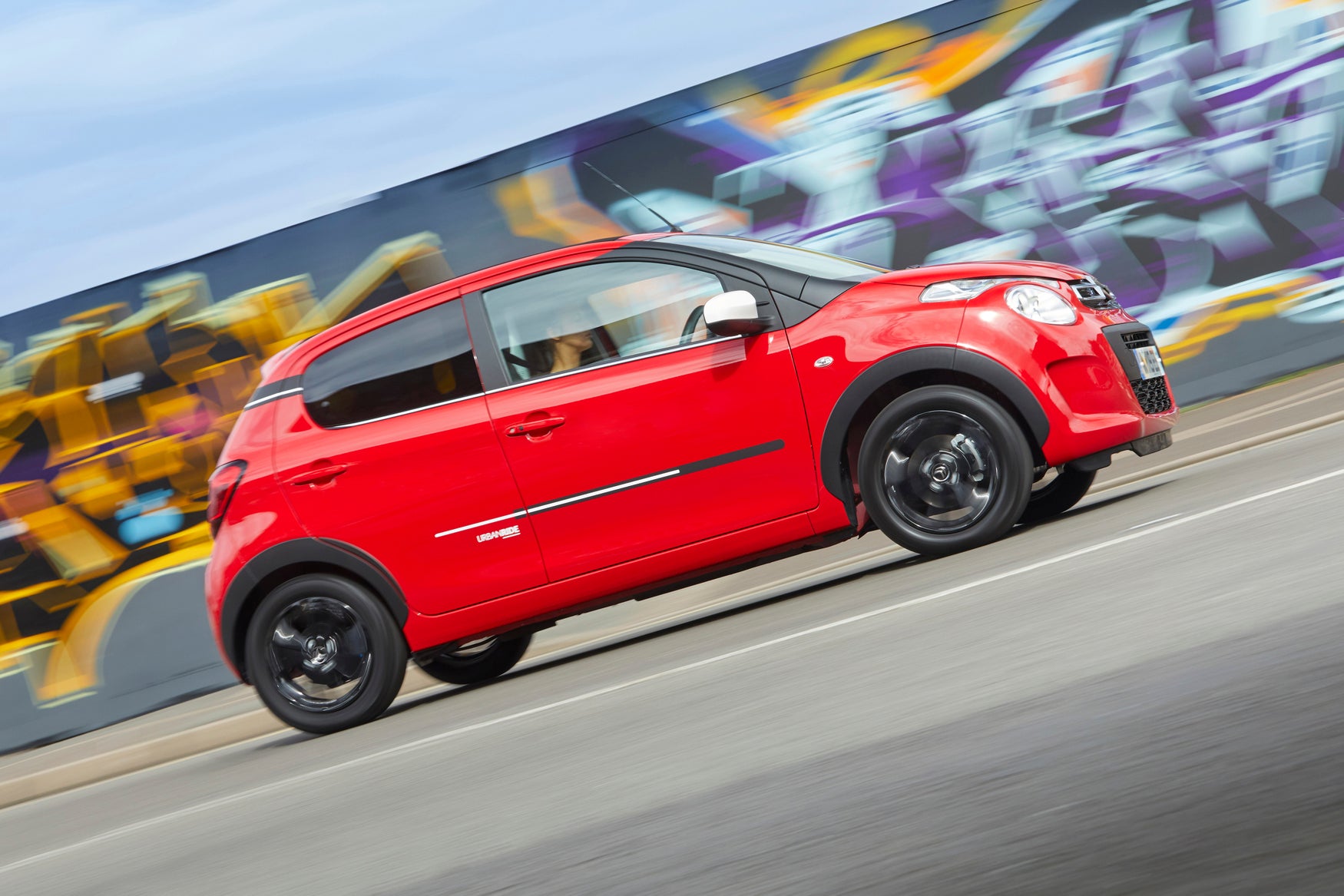 Can't wait for an AMI? The Citroen C1 could be the car for you...
The Citroen AMI might be the hot property in town, but you'd be mad to overlook its petrol-powered big brother – the Citroen C1. The C1's isn't as stupendously manoeuvrable as the AMI but it counters by having more room (space for four and a couple of small suitcases) and an operating window that stretches far beyond individual city centres. Early models can be picked up for less than £1000, but £6500 gets you a high-spec 2015 car with 40,000 miles on the clock and a folding fabric roof.
Need your 2022 new car news fix? Read the latest on the new Honda Civic Type R hot hatch, Volkswagen ID.5 EV and Mercedes-Benz EQE luxury electric car right here on heycar.
While you can drive the Citroen AMI without passing a test in some countries, you'll need a full driving licence to get behind the wheel of one here in the uk.
The Citroen AMI isn't put through the same safety regulations as an actual car (it's classed as a qaudricycle), that said, it should be safer than riding a bicycle or motorbike.
The Citroen AMI doesn't exactly have huge dollops of power in reserve, but it will go up hills faster than most people can pedal.