Volkswagen ID.3 GTX: price, specs and release date
Volkswagen ID.3 GTX: price, specs and release date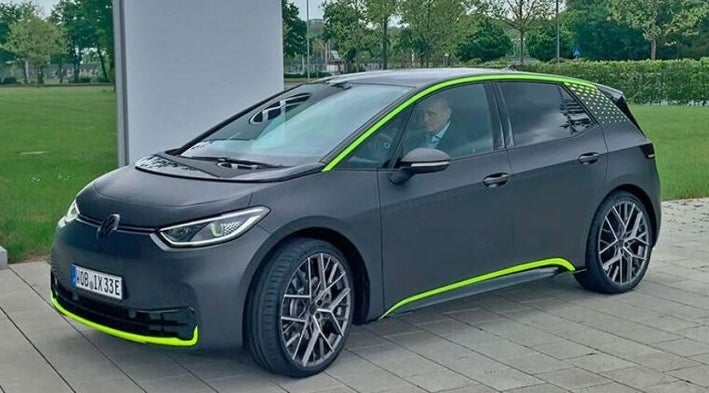 Volkswagen has revealed pictures of the Volkswagen ID.3 GTX.
It's thought to preview the electric equivalent of a Volkswagen Golf GTI – a practical family car that's quick and fun to drive.
There isn't presently a four-wheel-drive version of the Volkswagen ID.3 but that is set to change with the reveal of the hot GTX model.
The Volkswagen ID.3 is one of our favourite new electric cars. It has a roomy interior for its size and its instant punch makes it ideal for nipping in and out of gaps in town.
The Volkswagen Golf is slightly longer than the ID.3 – 4284mm versus 4261mm – however the ID.3 counters by being both wider and taller.
Cars the Volkswagen ID.3 GTX will have to beat