Best small hybrids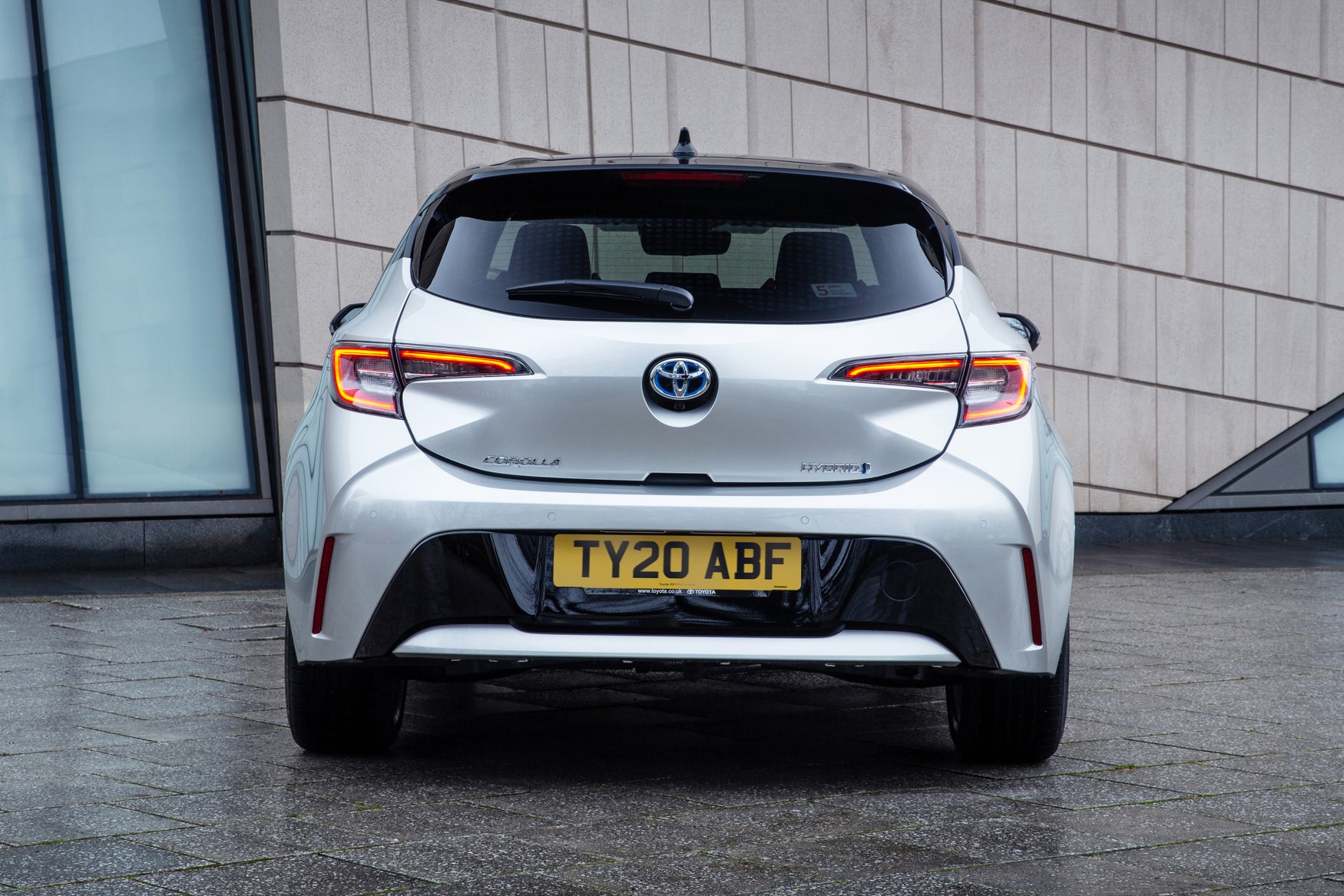 Are you looking for a small car with cheap fuel costs? Over the past few years, the small hybrid has developed into one of the best cars for fuel economy and running costs.
These efficient small petrol vehicles use a 'self-charging' system that automatically recovers energy under braking and then stores it in a battery pack so it can be reused later to boost the engine and save fuel.
The best small hybrid cars on sale will return over 60mpg, which makes these compact crossovers and hatchbacks great value for money. What's more, because these models are self-charging, there are no plugs or leads to worry about.
Ford Puma
Year launched: 2020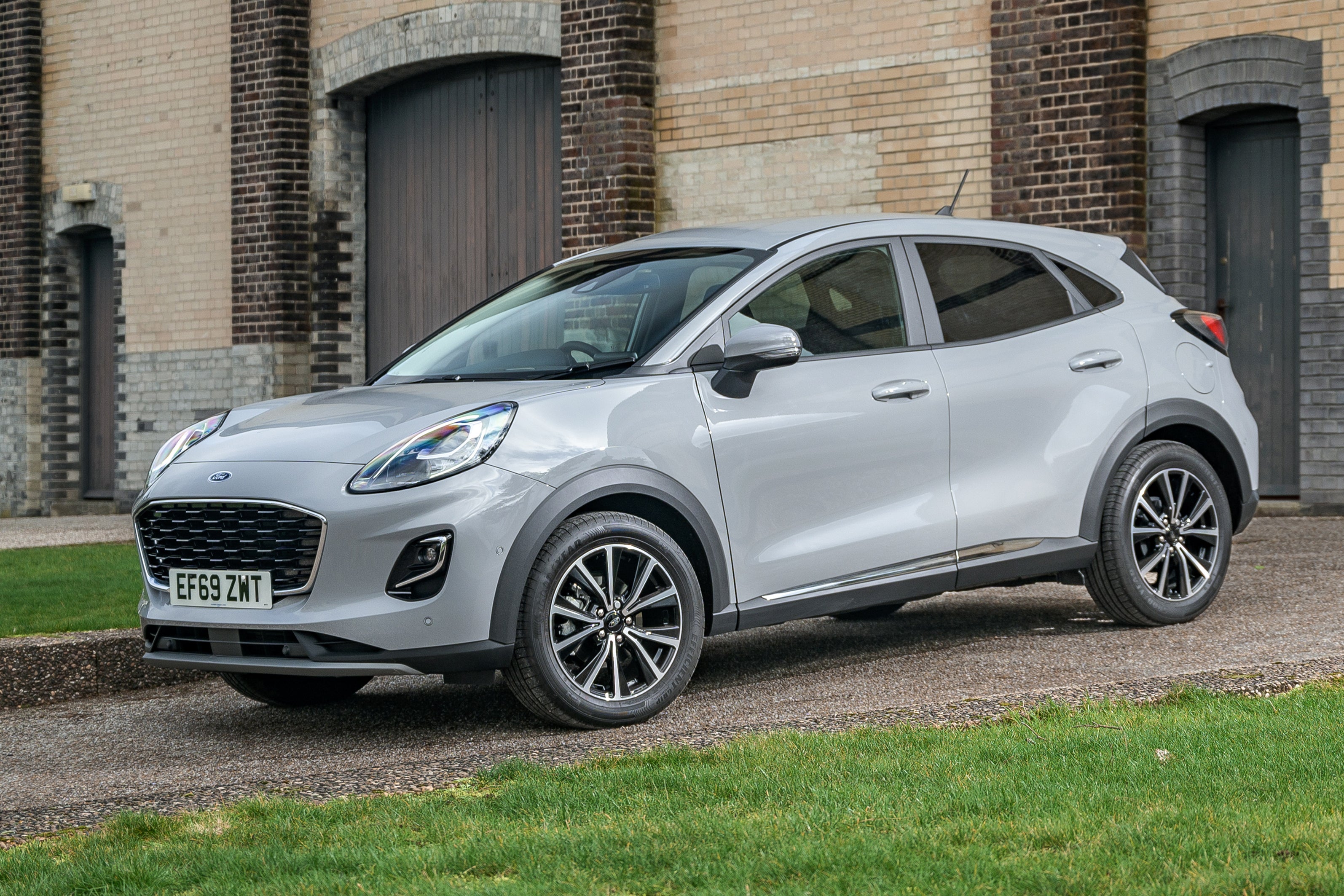 Stylish, fun and affordable, the Ford Puma is one of the very best small crossovers on sale in the UK. The 155PS 1.0-litre EcoBoost model is also available as a mild-hybrid (badged mHEV), which means this likeable little crossover will return 50+mpg.
The Puma is based on the Ford Fiesta, which means you get a practical small car that's great to drive and comfortable on all surfaces. All Pumas come with a selectable drive mode system, which means you can tinker with the road handling to make it as comfortable or as sporty as your mood desires. However, if you want hot hatch thrills, we'd recommend buying a model in ST-line trim which adds a sportier suspension set-up.
Despite its compact size, the Puma is practical. The boot, for example, has a 'mega box' design that features square underfloor load area. There is also lots of head and legroom in the front, too, but large adults might find the rear seats a comfortable but snug fit.
Toyota Corolla
Year launched: 2019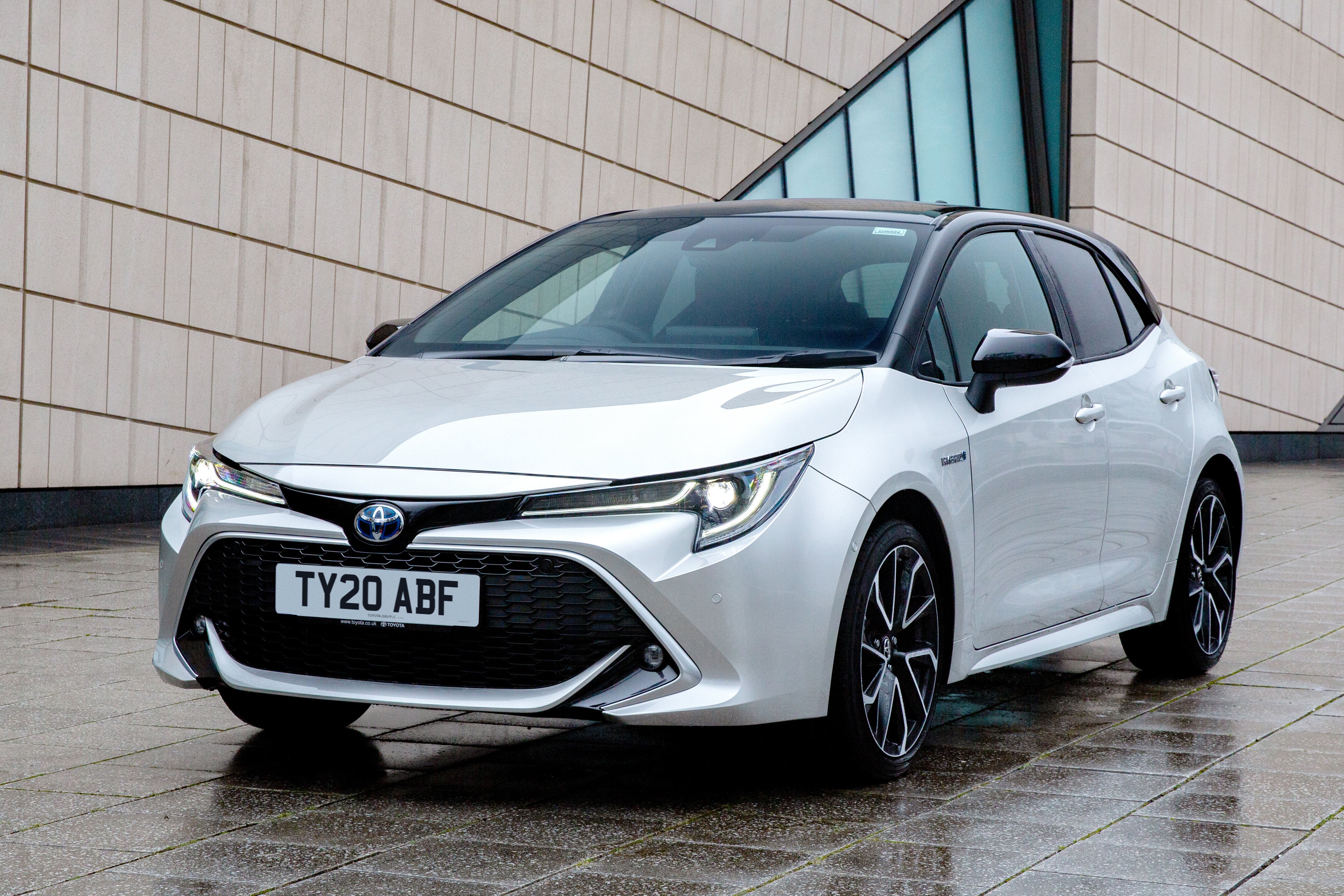 The Toyota Corolla 1.8 hybrid is one of our favourite hatchbacks because it blends performance and comfort with low running costs. What's more, because it's a Toyota, it has a strong reputation for reliability and is backed by a comprehensive five-year warranty.
The 1.8 hybrid powertrain will return 60+mpg on-the-road and the Corolla's soft suspension makes it easy to drive and comfortable on the motorway. But it's at low urban speeds that the Corolla proves its metal with its refined hybrid system operating in near-silence and a smooth CVT gearbox. You also get lots of useful driver tech as standard, with all models benefitting from LED headlights, electronic parking brake and a reversing camera.
The Corolla is surprisingly spacious for a compact hatchback. Large adults will have no trouble getting comfortable in the front or back, while the 361-litre boot puts the Corolla above rivals like the Ford Focus and Volkswagen Golf on storage.
Honda Jazz
Year launched: 2020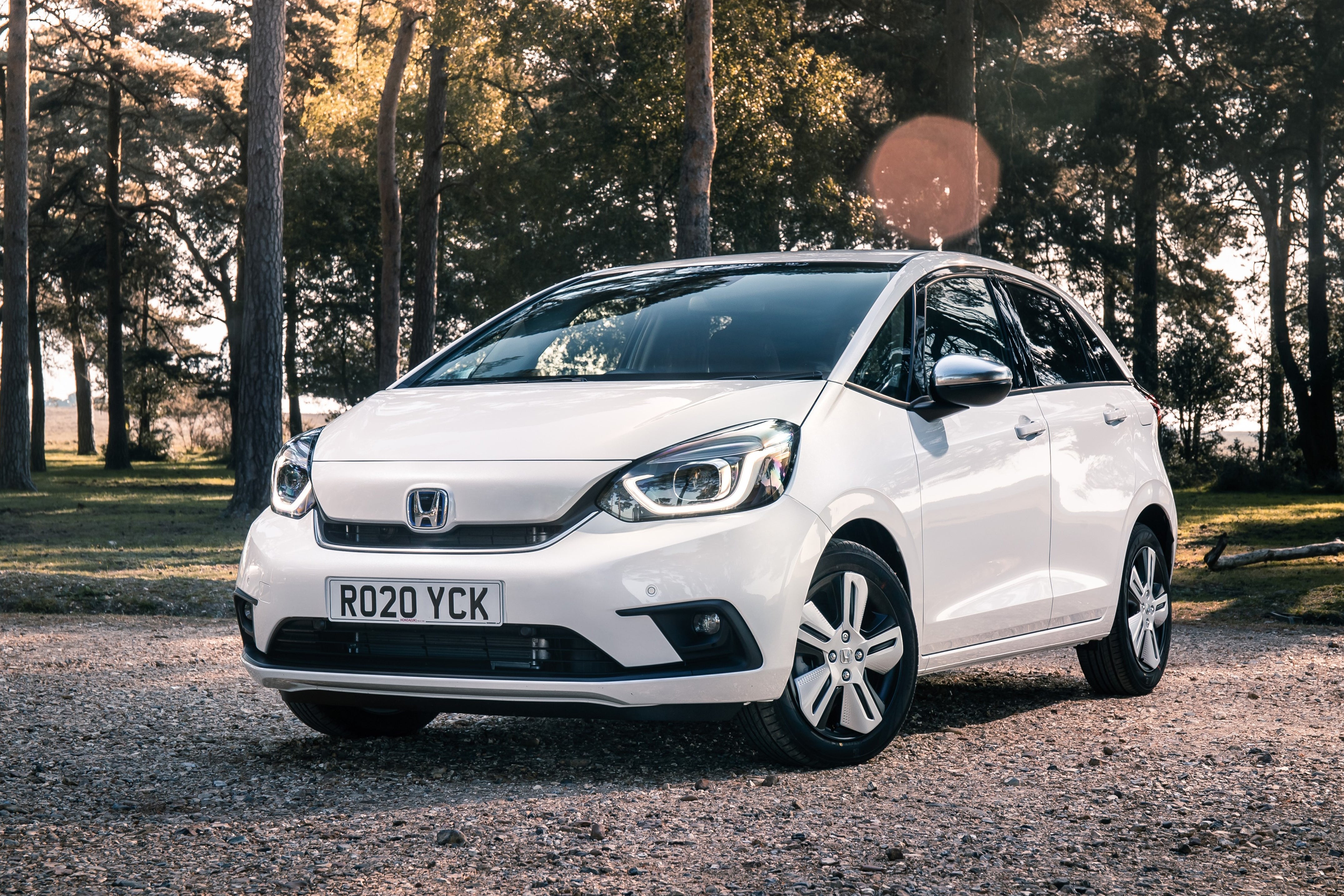 Comfortable, versatile and powered by an efficient petrol hybrid powertrain that can return 60+mpg, the Honda Jazz is the complete small car package.
The Jazz was relaunched in 2020 with the introduction of an all-new model. However, fans of the old car will not be disappointed with Honda's latest offering because it remains true to the original, with a firm emphasis on space and practicality. This means the Jazz retains its 'magic seat' system, which lets you flip and fold the rear seats in a number of configurations to provide up to 1205 litres of luggage space.
The hybrid setup combines a 1.5-litre petrol engine combined with two electric motors and a battery pack. The total power output of 109PS might not sound a lot, but it actually feels pretty eager and will cover 0-62mph in 9.4 seconds and return 60+mpg.
Renault Clio
Year launched: 2019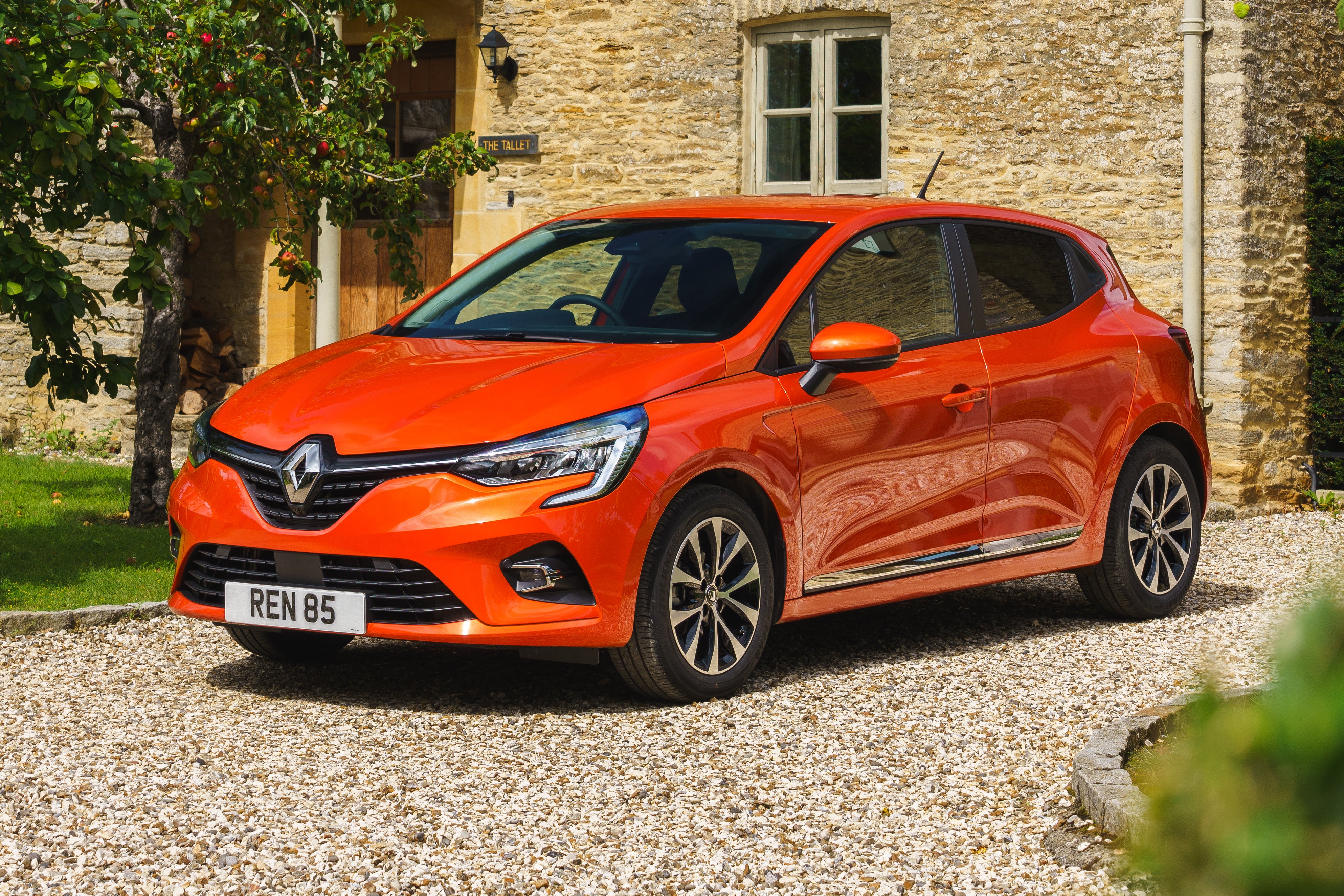 Are you looking for a fashionable and spacious small hybrid with low fuel costs? The Renault Clio E-Tech is one of the best looking cars in its class, with 60+mpg petrol hybrid system, also makes it one of the cheapest to run.
The hybrid Clio looks identical to the standard model, but it's able to travel for 80 per cent of urban journeys on battery power alone. If you are gentle with the throttle, the Clio will also travel up to 38mph in all-electric mode, which means it's very relaxing to drive.
The Clio's exterior dimensions haven't changed much over the years, but there is no shortage of space inside. Adults will find the best space in the front, but the rear seats wide and supportive enough for tall people to travel in snug comfort. The boot is a good size, too, with a generous 391 litres on offer.
Lexus UX
Year launched: 2019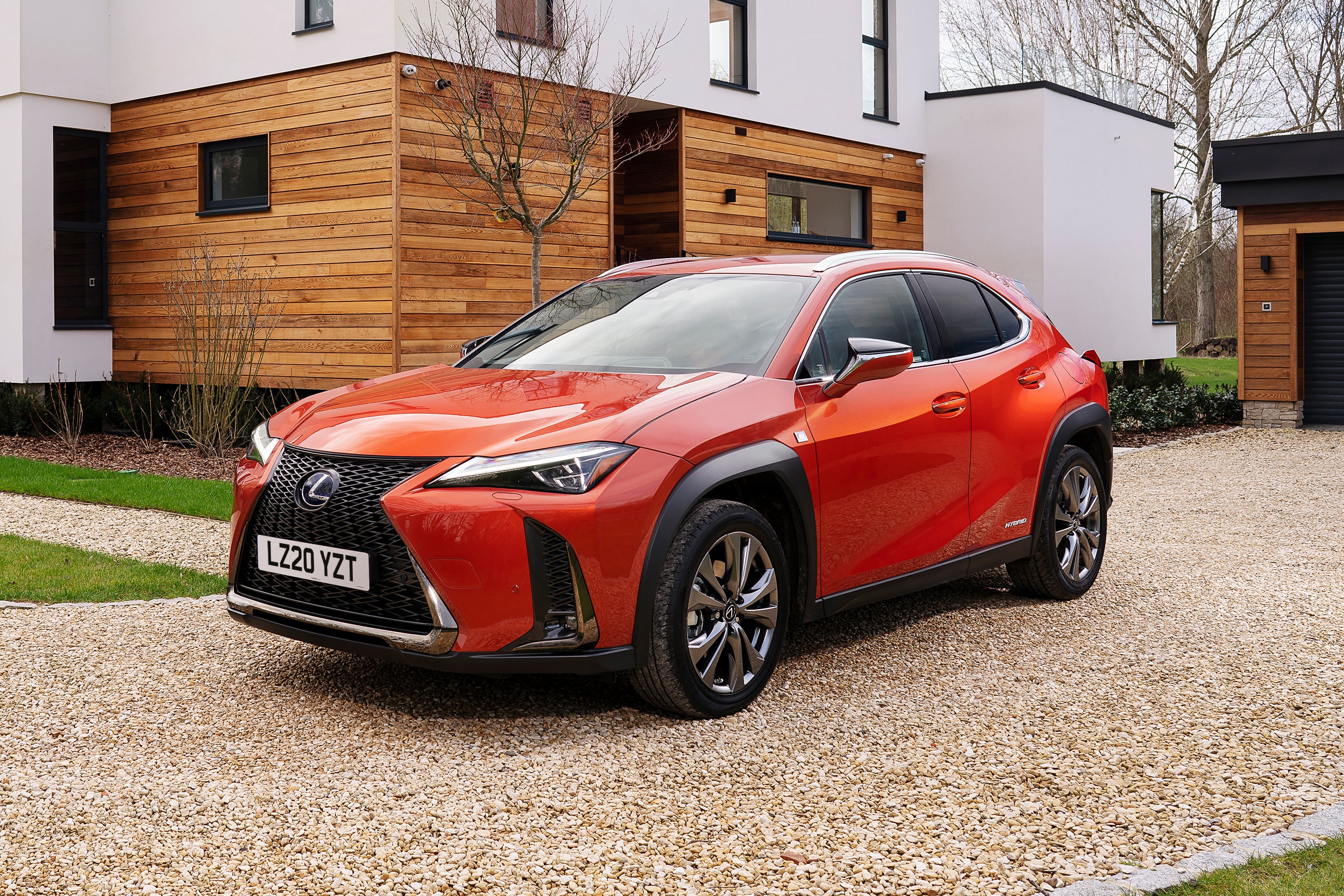 The Lexus UX is a small premium crossover SUV that rivals the Volvo XC40, Audi Q3 and BMW X1. However, unlike its rivals, the UX is only sold with a 'self-charging' petrol-electric powertrain.
The 250h is the most popular model in the UX line-up. It combines a 2.0-litre, four-cylinder petrol engine with an electric motor positioned on the front axle to return 50+mpg, which puts it in the same fuel economy bracket as its diesel rivals.
The interior is pretty good, too. The seats are very comfortable, with a high-up seating position even in their lowest setting. Adults in the rear have lots of headroom, although legroom is a bit on the tight side due to the limited size of the footwells. Dropping the rear seats, meanwhile, is easy - and they fold properly flat, giving plenty of space for bulky items as long as you don't mind leaving the kids at home.
The Ford Puma1.0 EcoBoost Hybrid (mHEV) is the best small hybrid car in the UK. Stylish, fun and affordable, the self-charging hybrid Puma is one of the most rounded crossover SUVs on sale. All hybrid versions return 50+mpg, while the 'Mega Box' boot adds a layer of practicality that's rarely seen in the small car sector.
The Toyota Yaris, Honda e and Honda Jazz are the smallest hybrids on sale in the UK. There aren't any hybrid city cars, instead you are looking at EV power from the likes of the Renault Zoe and Volkswagen e-Up.
We'd argue it's the latest Toyota Corolla which is not simply a great hybrid, it's a great hatchback all round. Performance, refinement and economy are all present, meaning you won't miss your old diesel.
Toyota Corolla
1.8 VVT-i Hybrid Excel 5dr CVT
Manufacturer Approved
Listers Toyota Boston

Lincolnshire, PE216PA
PCP: £394.46/mo
Representative example: Contract Length: 36 months, 35 Monthly Payments: £394.46, Customer Deposit: £4,047.00, Total Deposit: £4,047.75, Optional Final Payment: £12,737.00, Total Charge For Credit: £3,605.85, Total Amount Payable: £30,590.85, Representative APR: 6.9%, Interest Rate (Fixed): 6.67%, Excess Mileage Charge: 4ppm, Mileage Per Annum: 10,000
Toyota Corolla
1.8 VVT-i Hybrid Design 5dr CVT
Manufacturer Approved
Steven Eagell Toyota Northampton

Northampton, NN39HX
PCP: £469.83/mo
Representative example: Contract Length: 36 months, 36 Monthly Payments: £469.83, Customer Deposit: £2,775.00, Total Deposit: £2,775.00, Optional Final Payment: £469.83, Total Charge For Credit: £1,188.88, Total Amount Payable: £19,688.88, Representative APR: 4.9%, Interest Rate (Fixed): 2.52%, Mileage Per Annum: 10,000
Toyota Corolla
2.0 VVT-i Hybrid Excel 5dr CVT
Manufacturer Approved
Listers Toyota Boston

Lincolnshire, PE216PA
PCP: £226.48/mo
Representative example: Contract Length: 36 months, 35 Monthly Payments: £226.48, Customer Deposit: £2,844.00, Total Deposit: £2,844.15, Optional Final Payment: £11,783.00, Total Charge For Credit: £3,592.95, Total Amount Payable: £22,553.95, Representative APR: 8.9%, Interest Rate (Fixed): 8.54%, Excess Mileage Charge: 8ppm, Mileage Per Annum: 10,000