Renault
Finding a used Renault for sale with heycar couldn't be simpler. All Renault cars for sale with heycar come with a warranty, are quality checked and available through selected dealers only.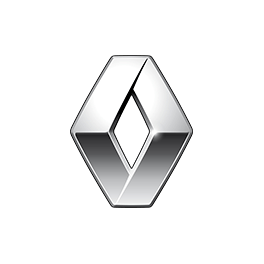 Search for your new car or see our expert reviews
Renault cars for sale on heycar
Renault Captur
Most popular Renault model
Browse Renault by
All
Popular
Family cars
Electric
Renault year and model distribution
Find a used Renault car for sale with heycar
To see the latest used Renault cars for sale listed on heycar, simply click here.
Which used Renault models will I find for sale on heycar?
You're spoilt for choice with every type of modern Renault listed in our cars for sale, including the Renault Twingo for sale, Renault Clio for sale, Renault Captur for sale, Renault Koleos for sale, Renault Megane Sport Tourer for sale, Renault Zoe for sale, Renault Twizy for sale, Renault Kadjar for sale, Renault Grand Scenic for sale, Renault Trafic for sale, Renault Megane R.S. for sale, Renault Master for sale, Renault Kangoo for sale and Renault Megane for sale.
Which Renault is right for me?
The starting point for the Renault range is the Twingo, a city car with an unusual design and a rear engine for good space efficiency. Sitting above it is the popular Clio, which has recently been launched in all-new form including the option of a pure electric version, while the bigger Megane comes in hatchback or estate form and delivers good quality with space efficiency. Renault is one of the few remaining manufacturers that offer conventional MPVs, with its Scenic and Grand Scenic models offering a high level of versatility and comfort. It also offers three sizes of SUV crossover - the smaller Captur, the Kadjar and the larger Koleos, each bringing useful space and a high driving position. Renault also has the electric Twizy and Zoe models for anyone seeking a pure EV machine.
Is there an electric Renault that I can buy?
Yes there's the affordable Renault Zoe, one of the best small EVs around. It also sells the quirky Twizy quadracycle.
What are the most popular Renault cars for sale?
The Renault Captur has proved a hugely popular car for Renault while the Kadjar is another big seller. The Megane continues to be in demand too.
Tell me something I don't know about Renault
Renault has been in operation since 1899 and quickly established itself as an innovator, building a name for itself around the world as well as branching out into building other types of vehicles. As well as cars, vans, buses and trucks, for many years Renault also built autorails, single railcars with their own power source that operated in tourist areas.
How can I find a used Renault for sale near me?
Simply enter your postcode to find high quality second-hand Renaults near you.