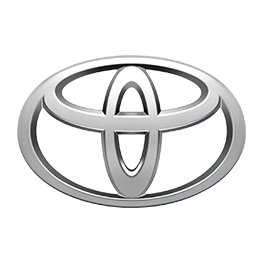 Toyota
Toyota is one of the world's automotive giants, having produced more than 10 million cars per year since 2012 and having sold more than 200 million cars since the company was founded in 1937. Although Toyota has a long history of producing exciting performance cars, its success has been built on producing reliable and efficient vehicles that are easy to drive. Toyota was also an early adopter of hybrid technology, and has sold more than 10 million examples worldwide.
Which Toyota is right for me?
The breadth of Toyota's range means there is an option to suit most budgets, beginning with the Aygo city car which is relatively inexpensive but offers impressive equipment levels and a quality build. The Yaris is a supermini that is space efficient as well as very economical, while the recently-launched Corolla has hybrid powerplants and a sharp exterior design. The super-efficient Prius comes in regular hybrid and plug-in hybrid forms as well as the SUV-like Prius+, while the more conventional Avensis comes in saloon and estate forms. Toyota's SUV line-up begins with the quirky C-HR, the brand-new RAV4 that also features hybrid power and up to the full-size Land Cruiser 4x4. Sports car enthusiasts will be tempted by the entertaining GT86 coupe and the exhilarating Supra, while the Mirai is the only hydrogen fuel cell vehicle currently on sale in the UK.
Tell me something I don't know about Toyota
Toyota's headquarters in Japan are located in Toyota City.