2022 Alfa Romeo Tonale – price, release date, interior, practicality engines, drive and performance

Written by
Russell Campbell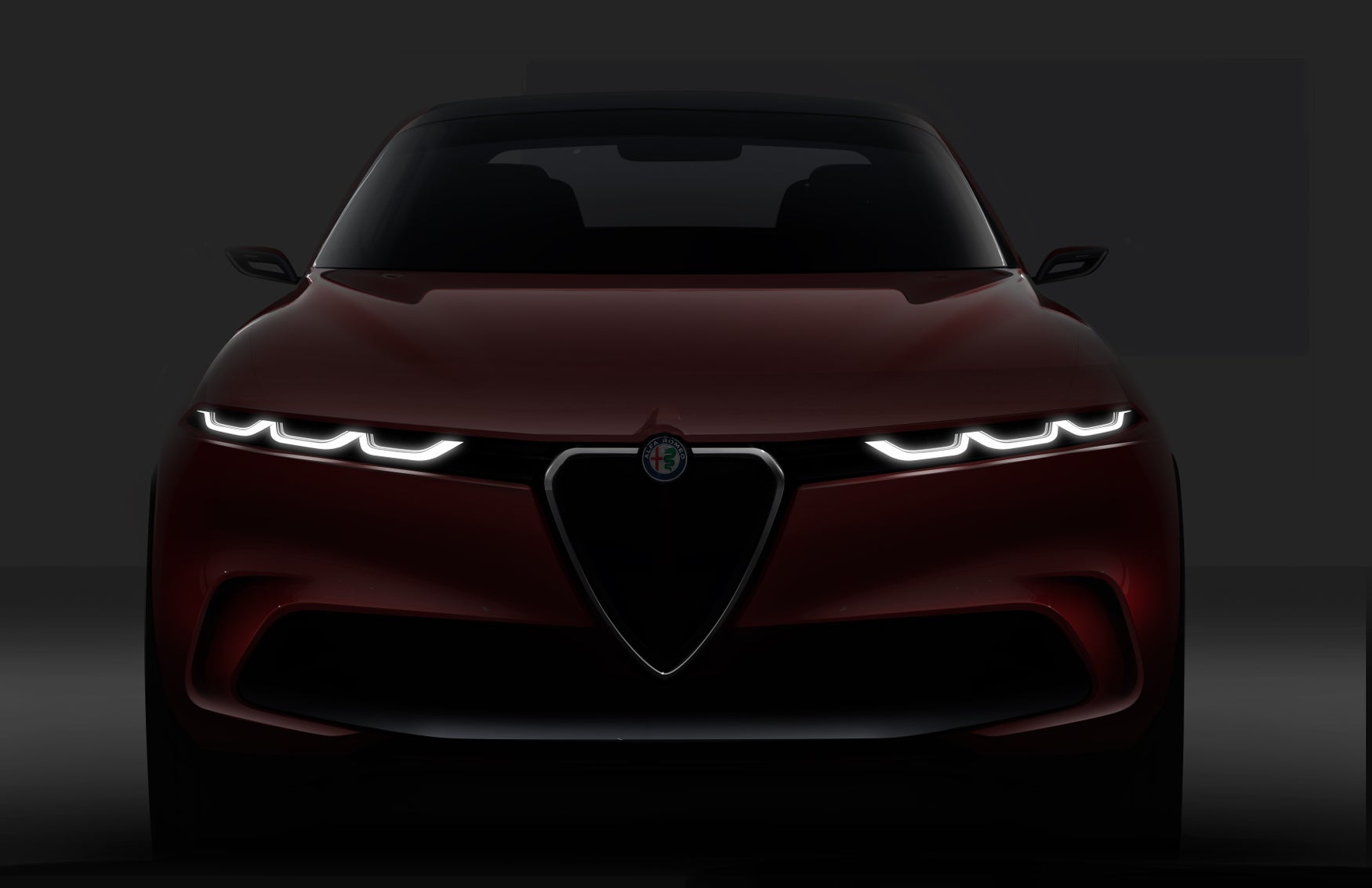 The 2022 Alfa Romeo Tonale is set to be the SUV everyone will want next year.
And, assuming you have functioning eyes, you don't need to be a genius to see why because the Tonale is one of the best looking SUVs we've seen lately (possibly ever) and it will combine this subjective pull with objective strengths like a practical interior and a fuel-sipping petrol-electric engine. Keep reading to find out all about it.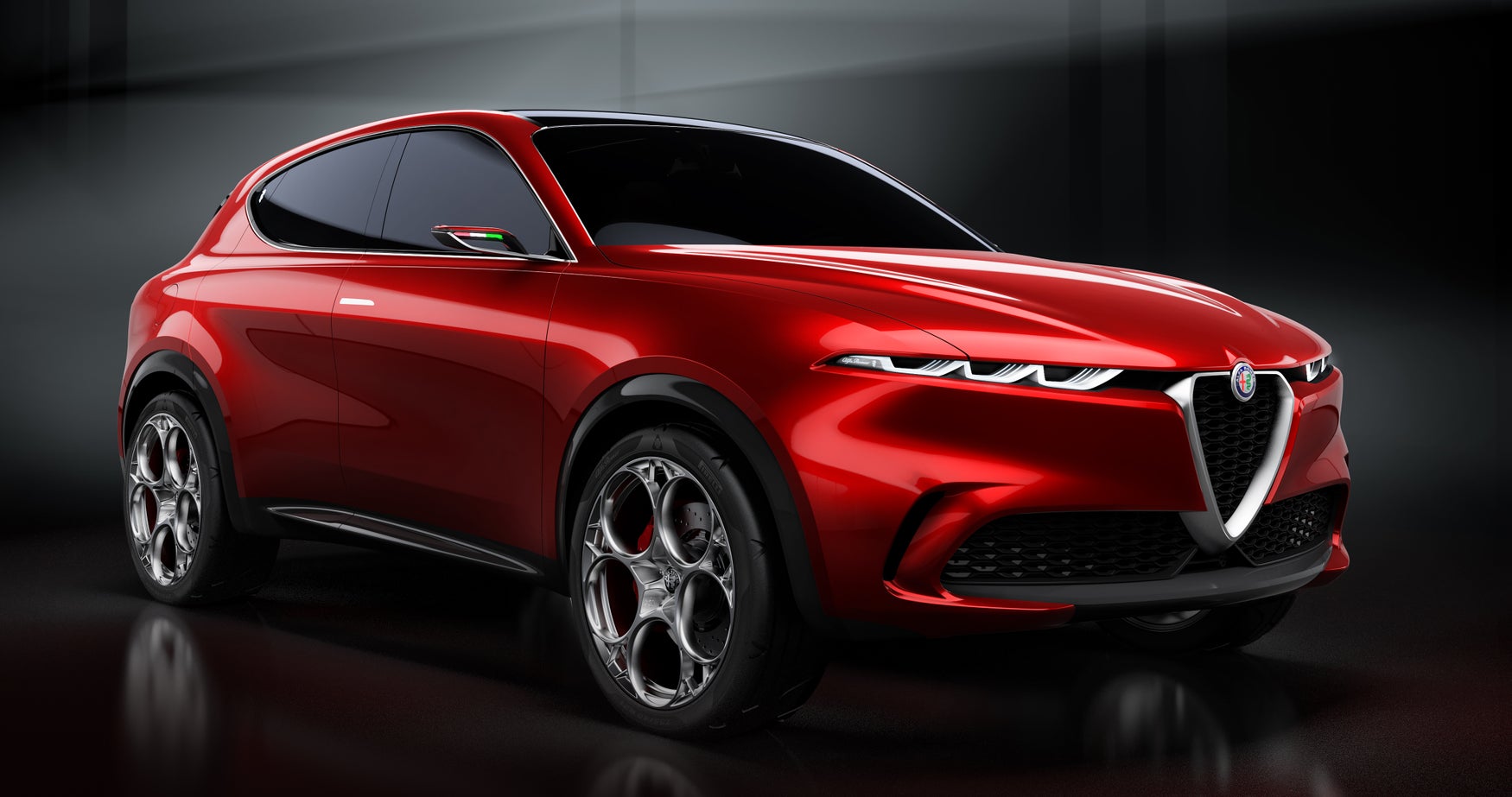 2022 Alfa Romeo Tonale price and release date
The Alfa Romeo Tonale will compete with other small posh SUVs including the Volvo XC40, BMW X1, Audi Q3 and Mercedes-Benz GLB. As a result, you can expect it to have a starting price of almost £33,000 when it goes on sale at the start of 2022.
That'll buy you a basic model with subtle styling and an entry-level petrol engine. You can expect to pay more than £40,000 for a high-spec car fitted with hybrid power and four-wheel drive. The Tonale, like the larger Alfa Romeo Stelvio SUV, takes its name from a mountain pass in northern Italy.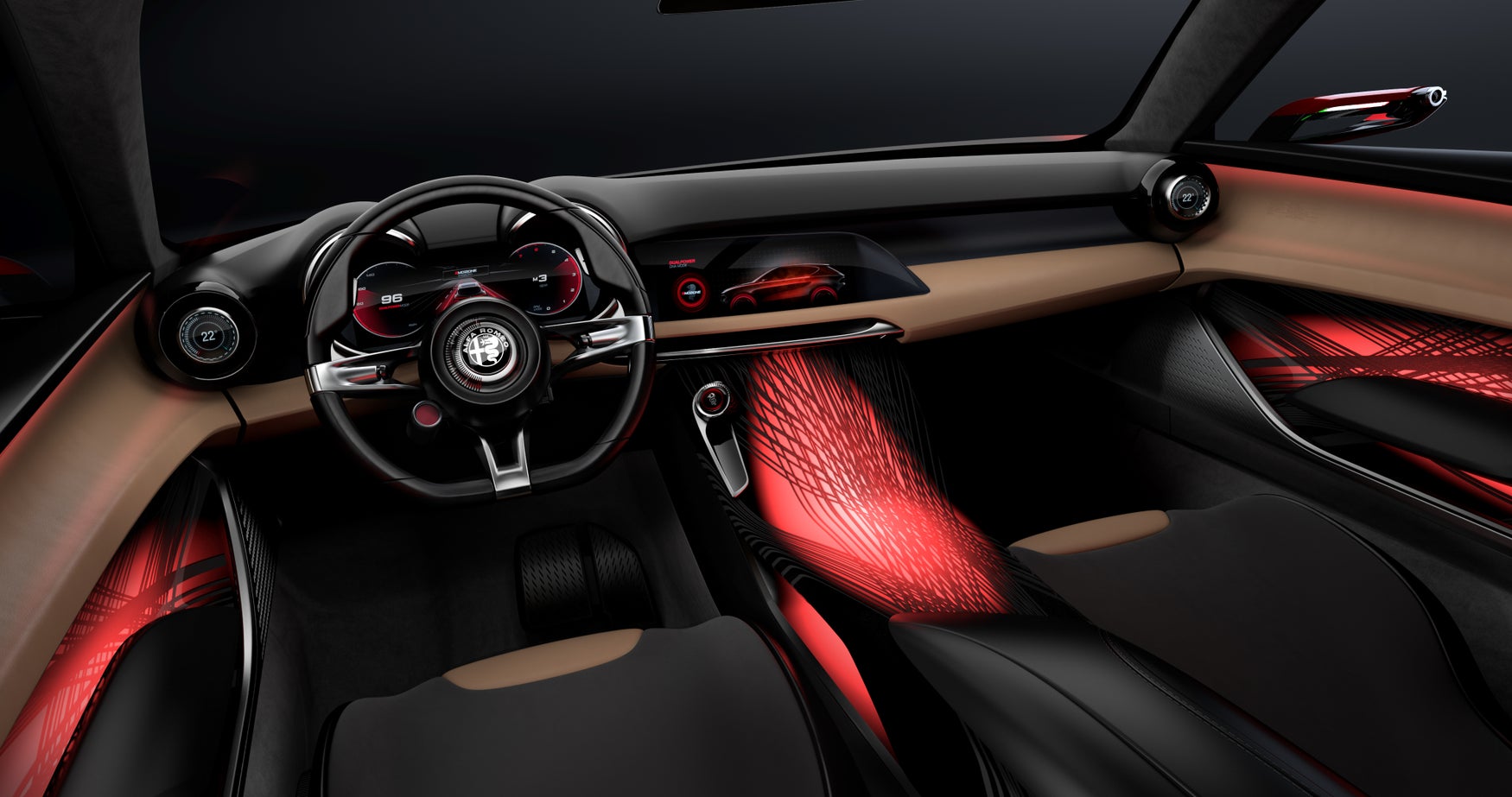 2022 Alfa Romeo Tonale interior and practicality
The 2022 Alfa Romeo Tonale gets an interior that blends sporty design with family friendly practicality.
The dashboard is set to feature a pair of heavily cowled dials directly behind the steering wheel like those on current models such as the Giulia and Stevlio - they'll likely have a digital display instead of analogue dials so you can have functions like the sat-nav's map right in front of you.
Something else that will mark the Tonale out from the older Stelvio is the separate temperature display hidden in the centre of the car's sporty circular air vents – a trick we first saw in the current Audi TT.
Upping the sporty feel is the Tonale's raised centre console between the two front seats which has a cocooning effect on you and your front seat passenger, while you can expect the large centre infotainment screen to have sharper and more colourful graphics than those found in the Stelvio.
What's likely to make the Tonale the bestselling Alfa Romeo when it goes on sale next year is its ability to combine these sporting credentials with family-friendly practicality. Unlike the show car in the pictures, you can expect the production version to have five seats with space to carry four adults in comfort. The interior will be crammed full of smaller storage space and you'll get plenty of USB charging points to keep phones, iPads and the like juiced up.
Finally, the boot will have a large practical opening and a useable square shape, making it easy to load and very practical.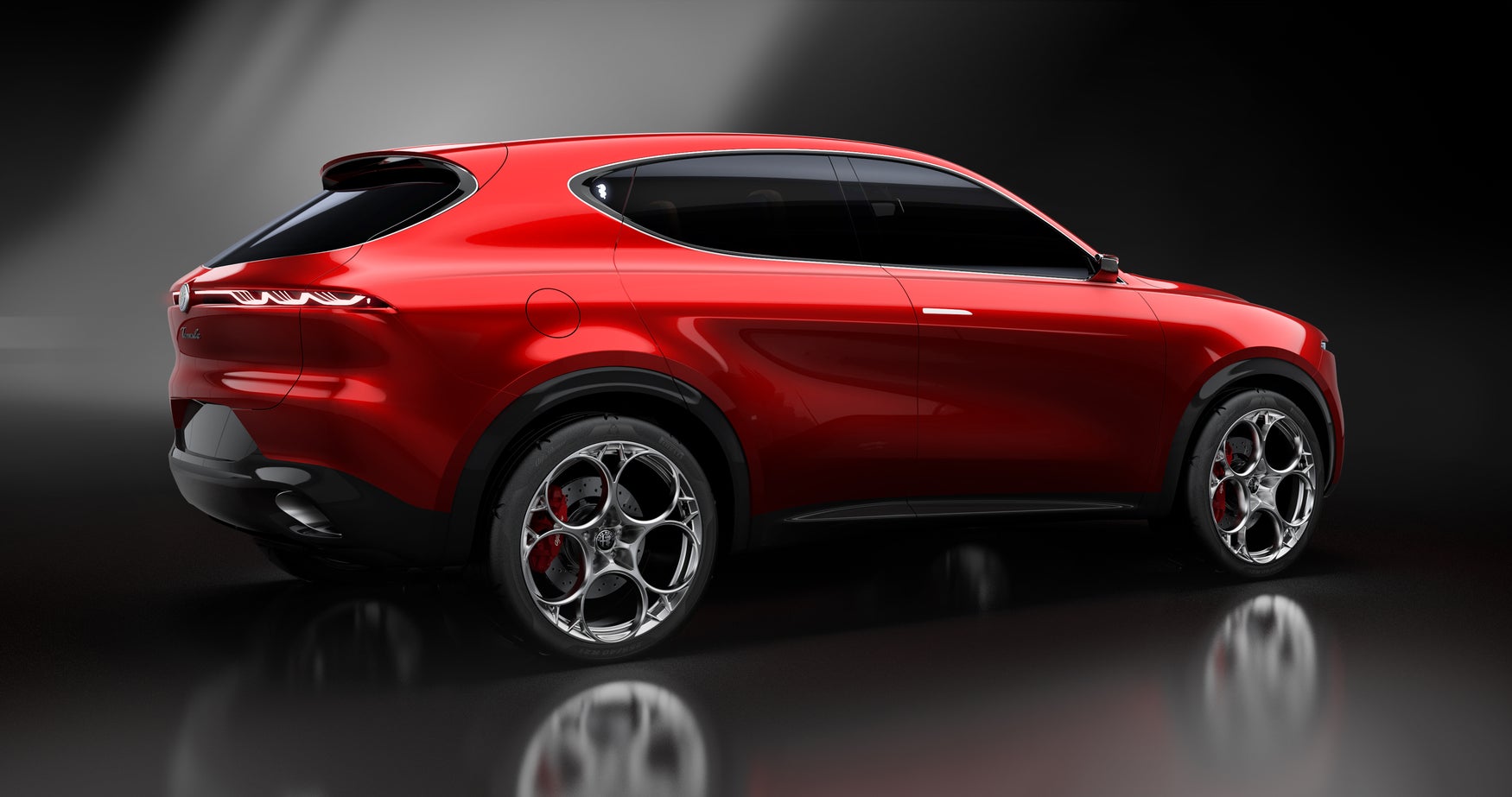 2022 Alfa Romeo Tonale drive
The 2022 Alfa Romeo Tonale will share its platform with the Jeep Renegade and Fiat 500X SUVs, however you can expect the Alfa Romeo to serve up a much sharper driving experience. Alfa Romeo boss Tim Kuniskis has said the new Tonale will "put the driver at the centre, with incredible steering feel" and you can expect the baby SUV to have a quick rack for energetic corner entry and large alloy wheels with sticky road-biased tyres that prioritise grip on-road grip over off-road ability.
What the interior picture also tells us is that the Tonale's driving characteristics will be highly customisable. The large button on the left of the centre console will allow you to flick between driving modes like Sport and Comfort, adjusting the car's steering, throttle response, gear changes, stability control and suspension to the kind of driving you're doing.
The centre infotainment screen meanwhile, displays words like 'dualpower' and 'emozione' suggesting the Tonale hybrid can call on both its petrol engine and electric motor for full power or revert to a pure electric mode for zero-emissions town driving.
Expect the Tonale to be an extremely relaxing car to drive in city centres thanks to the silent running of its electric motors and its regenerative brakes that slow the car automatically when you take your foot off the throttle.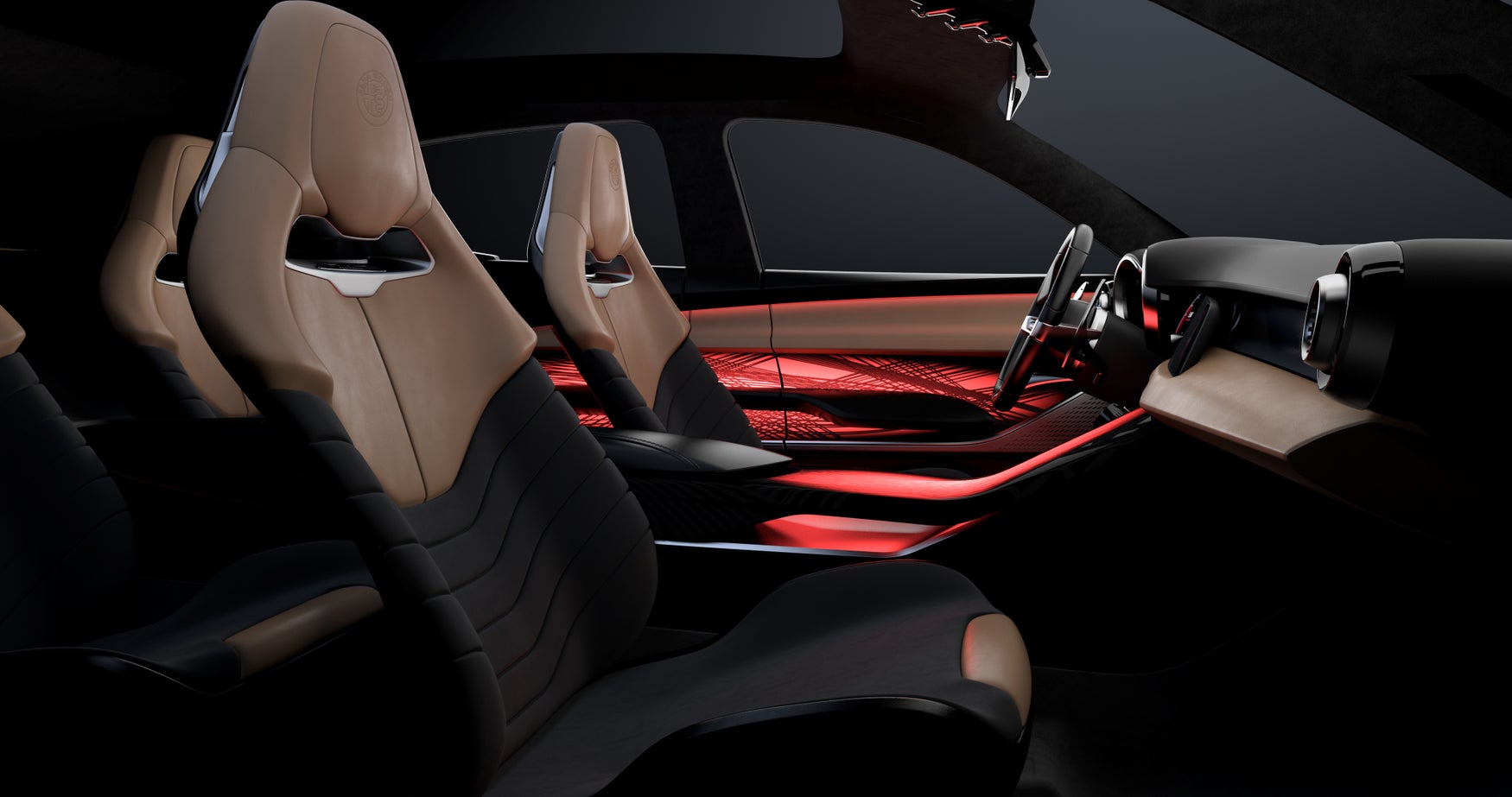 2022 Alfa Romeo Tonale engines and performance
While the 2022 Alfa Romeo Tonale will likely be offered with petrol and diesel options, we know for sure you'll be able to have it with petrol-electric power. That'll take the form of a 1.3-litre four-cylinder petrol engine boosted by an electric motor to produce 190 or 240PS through a six-speed automatic gearbox.
With the petrol engine powering the front wheels and the electric motor turning the back wheels, the Tonale is four-wheel drive and you can expect it to offer a variety of modes to deal with conditions including mud and snow. Driving in town? Then you'll be able to switch to a pure electric mode that will give the Tonale a range of more than 25 miles on battery power alone, while you'll be able to recharge the battery from empty to full in two hours using a wall-mounted charger at home.
Performance? You can expect the 190PS model to get from 0-62mph in under 7.5 seconds, with the 240PS version doing it in less than seven seconds. Official fuel economy sits at up to 134mpg, but will be much lower than this on a long drive once the battery is depleted.
Alfa Romeo | 111 years of redefining passion
Read reviews of the cars the 2022 Alfa Romeo Tonale has to beat
Audi Q3
35 TFSI Sport 5dr S Tronic
Manufacturer Approved
Marshall Audi Bexley

Kent, DA51BZ
PCP: £508.45/mo
Representative example: Contract Length: 36 months, 35 Monthly Payments: £508.45, Customer Deposit: £4,497.00, Total Deposit: £4,497.00, Optional Final Payment: £12,383.75, Total Charge For Credit: £4,696.50, Total Amount Payable: £34,676.50, Representative APR: 8.5%, Interest Rate (Fixed): 8.47%, Excess Mileage Charge: 8.38ppm, Mileage Per Annum: 10,000
Audi Q3
40 TDI Quattro S Line 5dr S Tronic
Manufacturer Approved
Swansway Audi Stoke-on-Trent

Staffordshire, ST44DD
PCP: £590.13/mo
Representative example: Contract Length: 36 months, 35 Monthly Payments: £590.13, Customer Deposit: £5,392.00, Total Deposit: £5,392.50, Optional Final Payment: £15,898.75, Total Charge For Credit: £5,995.80, Total Amount Payable: £41,945.80, Representative APR: 8.9%, Interest Rate (Fixed): 8.84%, Excess Mileage Charge: 9.6ppm, Mileage Per Annum: 10,000
Audi Q3
35 TFSI Sport 5dr
Manufacturer Approved
Marshall Audi Oxford

Oxfordshire, OX42HW
PCP: £507.43/mo
Representative example: Contract Length: 36 months, 35 Monthly Payments: £507.43, Customer Deposit: £4,770.00, Total Deposit: £4,770.00, Optional Final Payment: £13,357.50, Total Charge For Credit: £4,087.55, Total Amount Payable: £35,887.55, Representative APR: 6.9%, Interest Rate (Fixed): 6.88%, Excess Mileage Charge: 8.38ppm, Mileage Per Annum: 10,000