Best rated EVs on heycar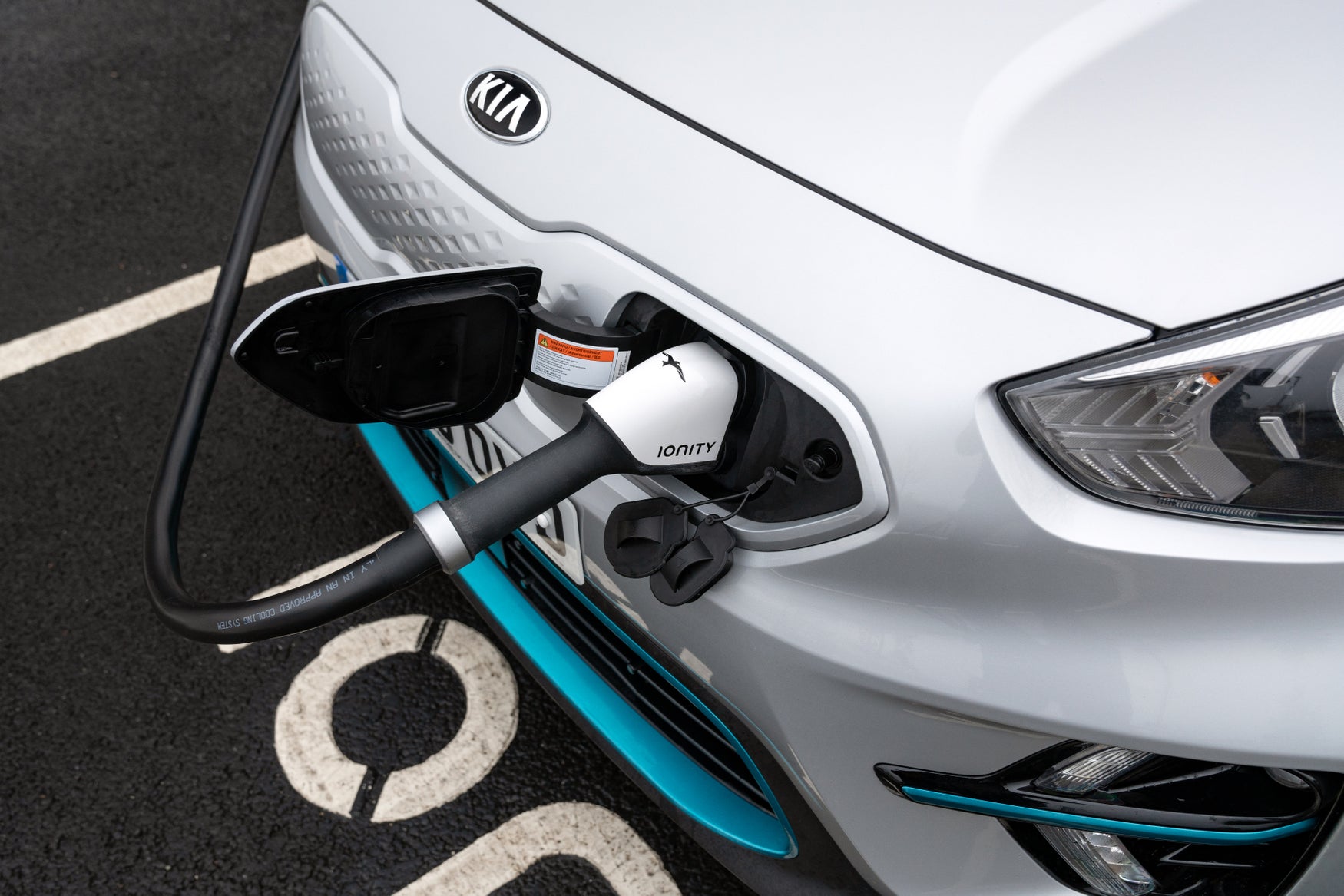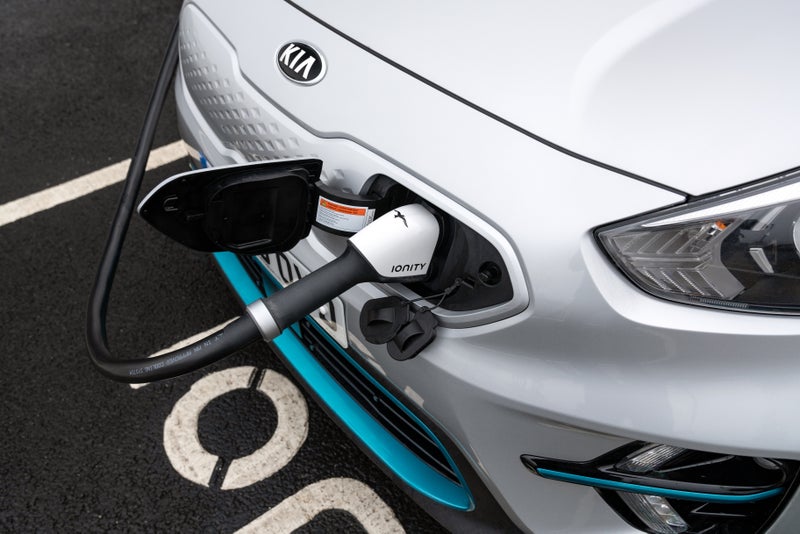 With the UK Government bringing forward the ban on new sales of petrol and diesel cars to 2030, it's no surprise to see more and more EVs hitting the market. And we're seeing more types too, with plenty of large electric SUVs alongside family hatchbacks and EV city cars.
And to help you navigate your way through the often confusing world of EVs, we have put together a list of the best rated electric cars on heycar.
These are the cars that we think are the best EVs on the market when it comes to range, charging time, plus of course quality and comfort.
Kia e-Niro
Year launched: 2019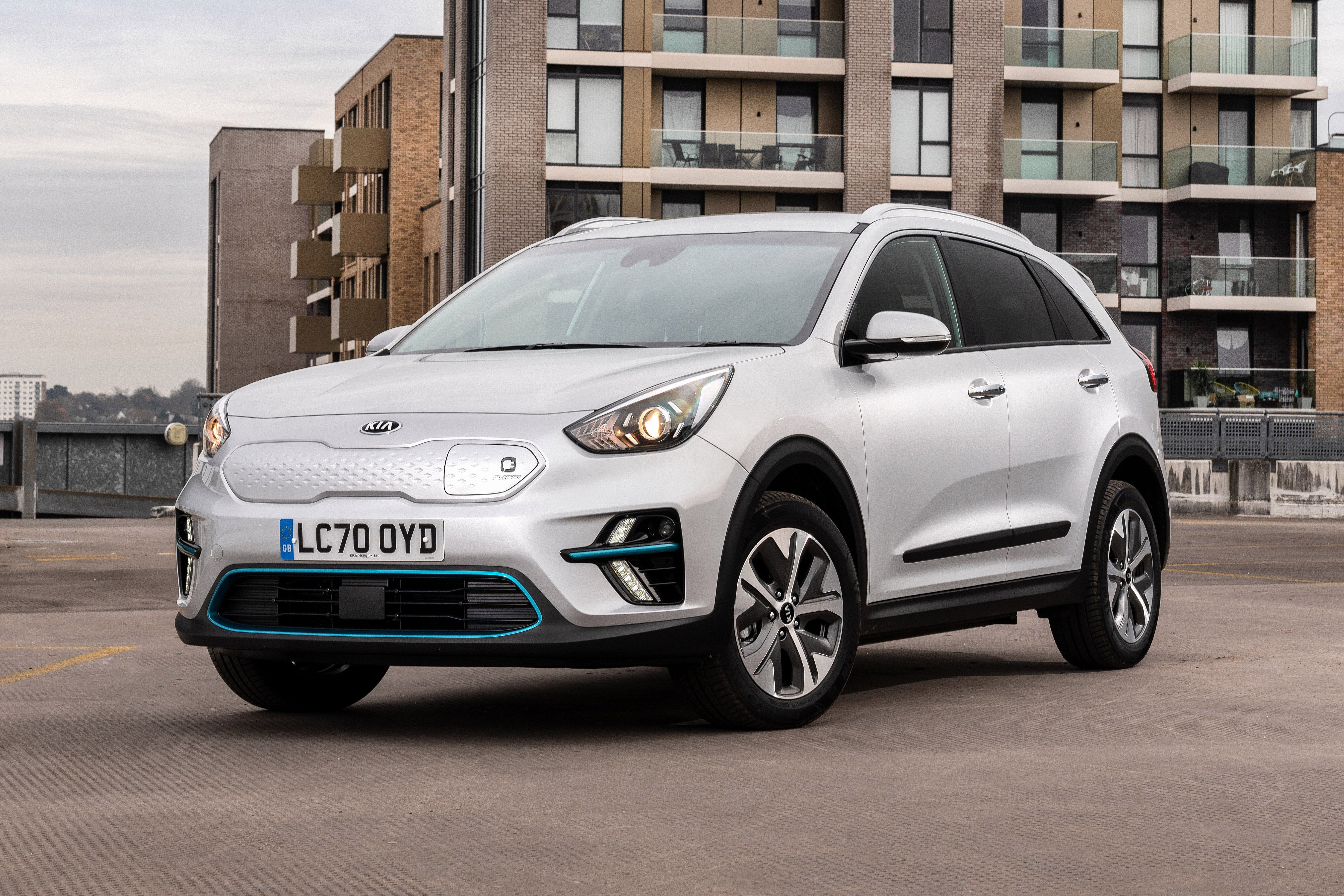 Sitting proudly at the top of the this list, the Kia e-Niro is our favourite EV at the moment and a great family car. Indeed, if other car manufacturers want a paint by numbers guide on how to produce a popular EV they need only look at the Kia e-Niro.
For starters it's a crossover, so ideal for family buyers thanks to a practical interior and that sought after raised driving position which makes parking much easier. Then there's the range . The 64kWh Kia e-Niro can officially travel up to 282 miles between charges while the entry level model manages 180 miles which will be more than enough for most buyers.
The of course there's Kia's seven year 100,000 mile warranty, widely regarded as the best on the market. But the biggest clincher is the price. At £30k after the Plug-In Grant it's very good value for an EV. No surprise we regard it as the ultimate electric car.
Volkswagen ID.3
Year launched: 2020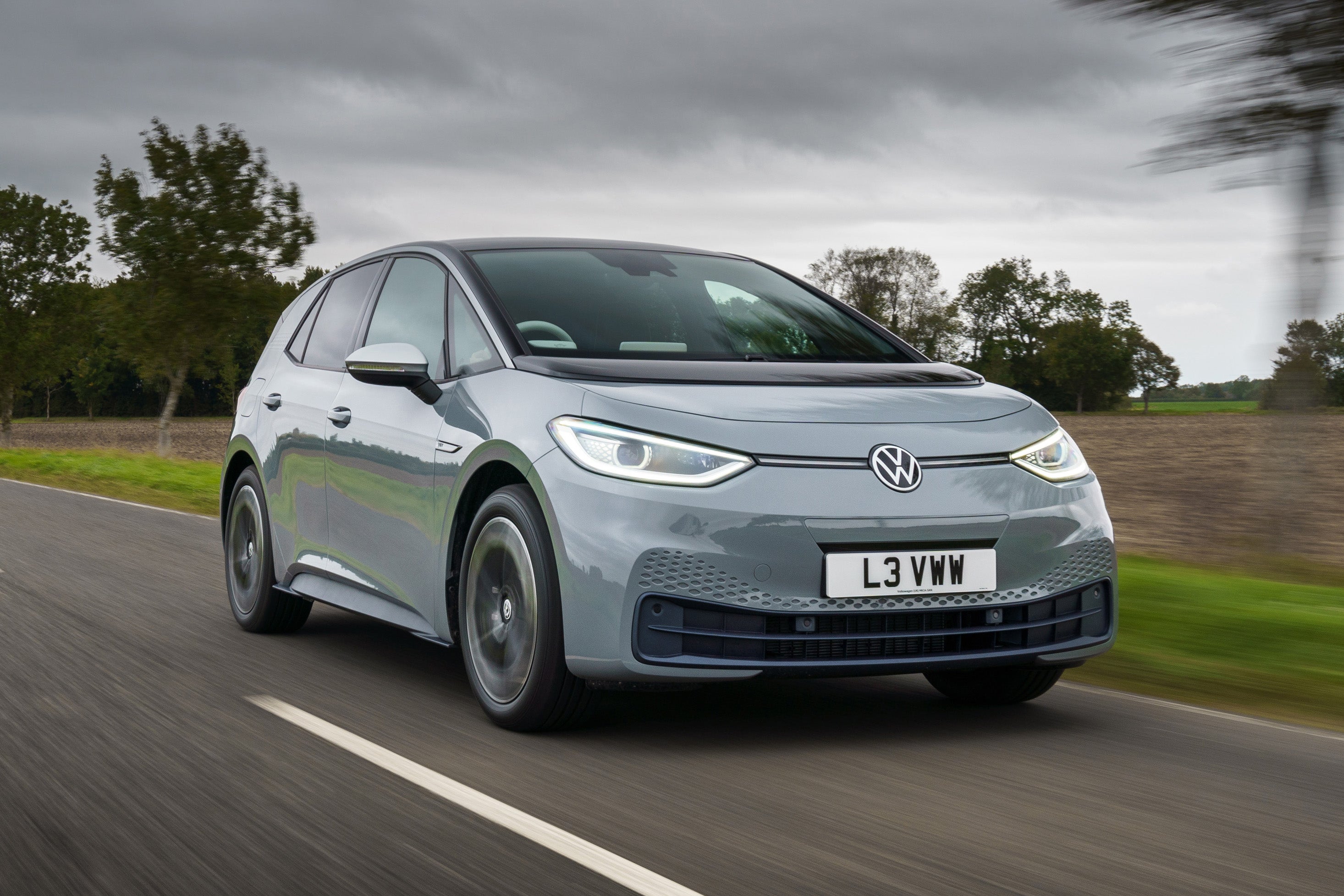 Volkswagen's take on the family EV, the Volkswagen ID.3 competes with the likes of the Nissan Leaf and is effectively a replacement for the Volkswagen e-Golf. As you'd expect from a Volkswagen, the build quality is excellent which you'll appreciate as you make progress is serene silence. It also rides well (for an EV) with a more forgiving ride than the Leaf.
With a range of 260 miles, it certainly stakes a claim as being an EV you could realistically run as your only car, while the Tour model is even better with a range of 336 miles. With the average UK commute a 23 mile round trip, you could happily run one all week without having to charge it.
There have been criticisms of the interior and true, the finish isn't up to the standards of the latest Volkswagen Golf with some hard plastics on show, but that shouldn't detract from what is a great family EV.
Porsche Taycan
Year launched: 2019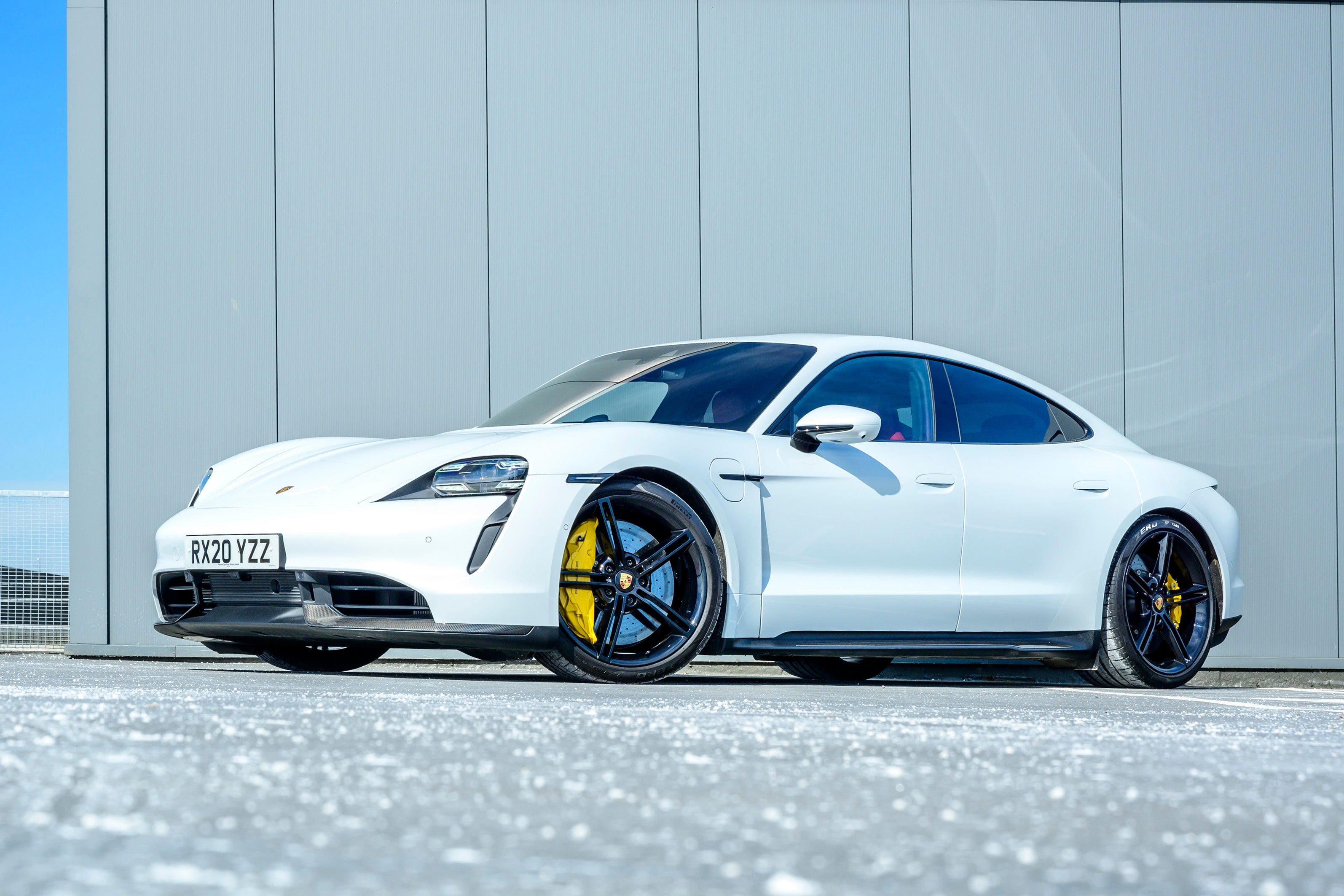 If there was one manufacturer we were waiting to see launch its take on electric power it was Porsche. Step forward the Taycan. What makes this stand out from everything else, even the Teslas of this world, is that it is very much a Porsche first and an EV second. In other words it has all the feel and character of a Porsche, it just happens to have an electric rather than petrol motor.
Of course Porsche could have quite easily made its first EV the Macan, but it clearly wanted to make a statement with the Tacyan. Eschewing the trend for SUVs, the Taycan is a four door saloon that rivals the much in demand Tesla Model 3. It's blisteringly quick too with the fastest version able to hit 62mph in a mere 2.8 seconds.
Where it beats the Tesla is on charging. The 800V system in the Porsche gives it a charge rate that even Tesla cannot match, it being able to fill its batteries from 5% up to 80% in a mere 22.5 minutes from a 270kW charger.
Kia Soul
Year launched: 2020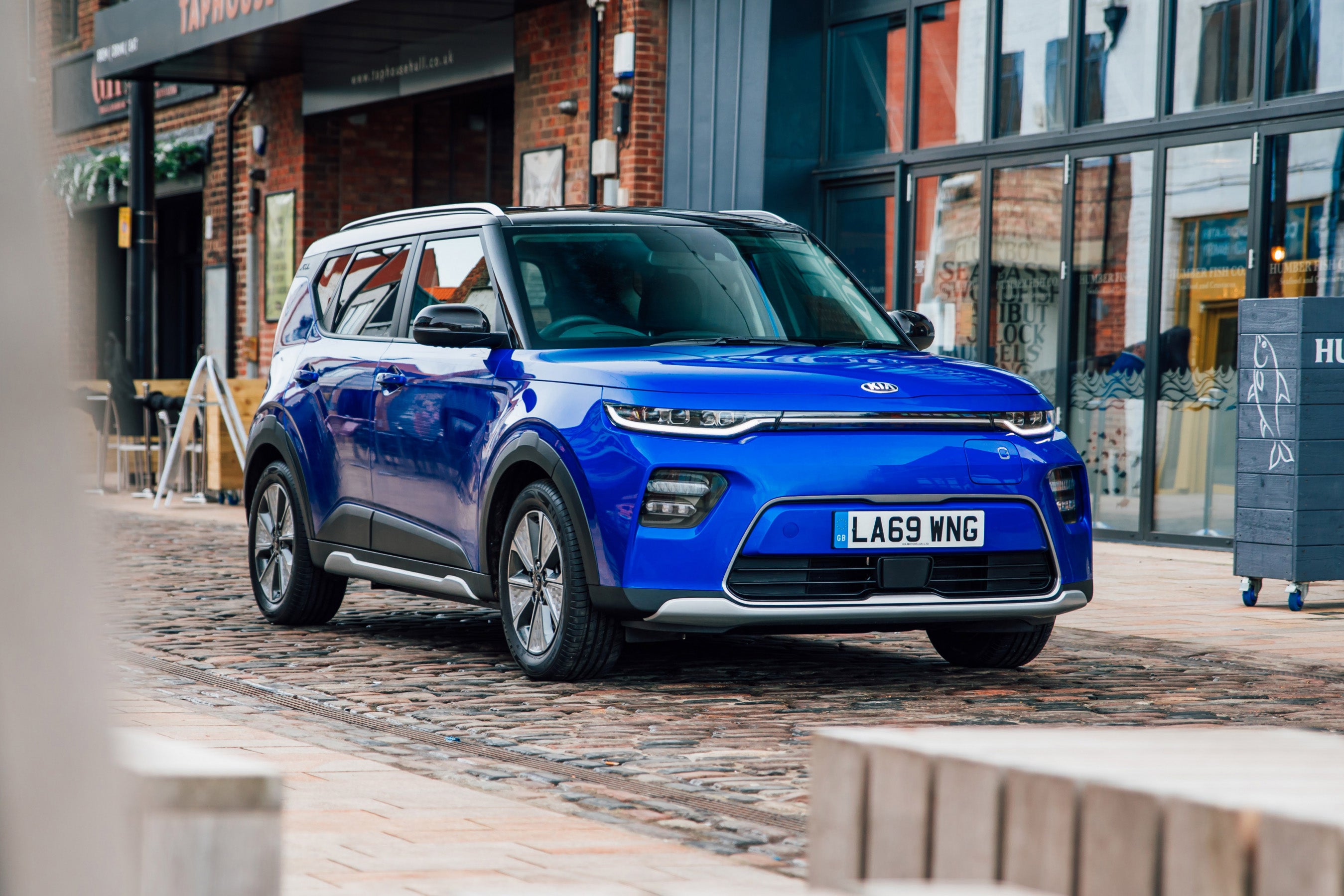 The Kia Soul isn't a new car and has been around since 2008 as a slightly quirky take on the crossover formula. But now what gives it real appeal is the fact it's an EV - and in fact only an EV - Kia has ditched the conventional petrol and diesel engines. While the oddball looks won't be everyone's cup of tea, they do make for a spacious interior with lots of headroom and spacious back seats.
The Soul uses the same EV system as the Kia e-Niro with a 204PS electric motor and 64kWh battery pack giving it a range of 280 miles from a charge. As with most EVs, it's smooth and easy to drive, but what impresses us most is the refinement of the Soul, it's hushed even at higher speeds.
Oddly it's more expensive than the Kia e-Niro, which we think is a better choice although that's down to the fact that the current Soul model on sale is the high-spec First Edition which comes with every bell and whistle.
Tesla Model S
Year launched: 2016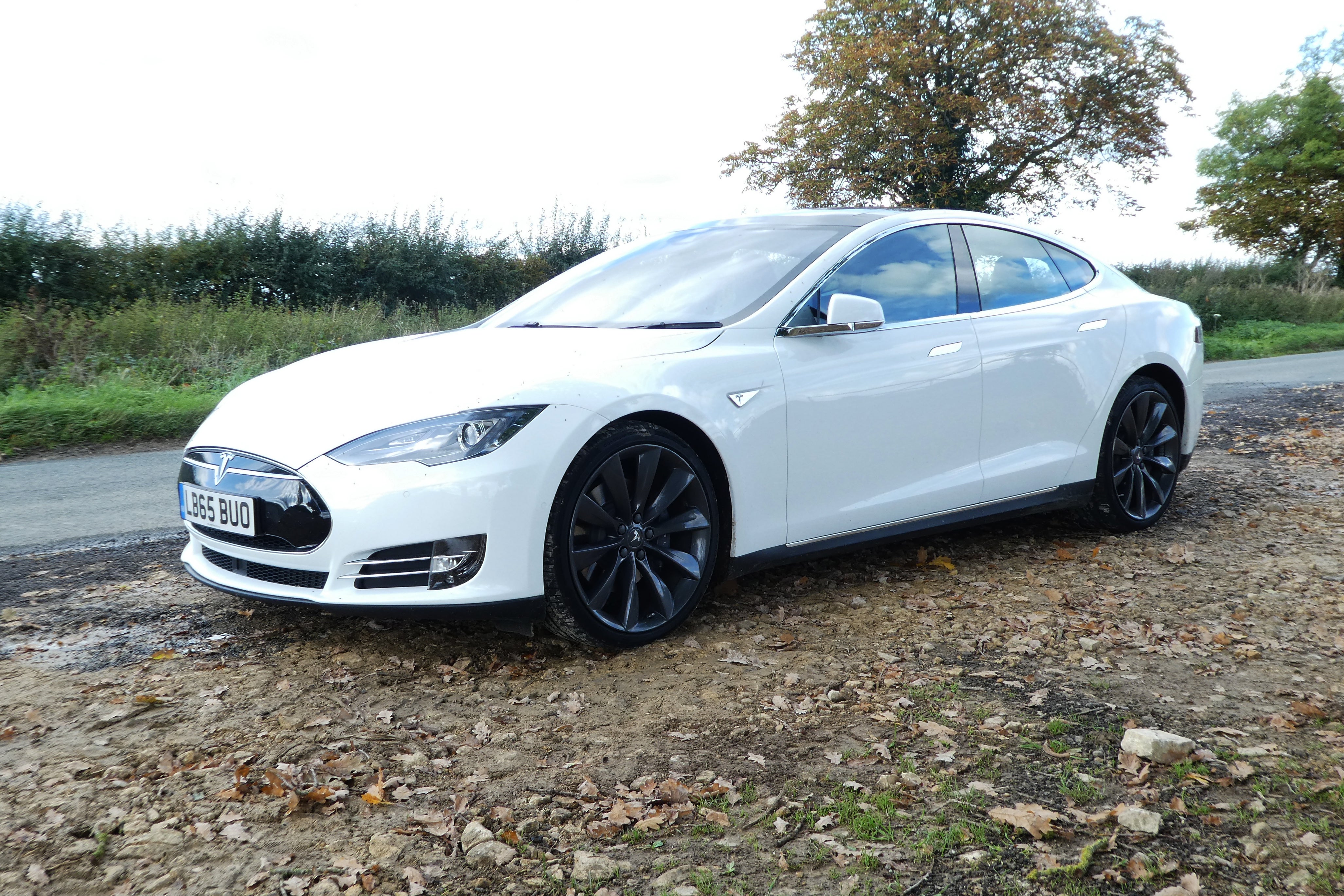 We couldn't talk about the best rated EVs on sale without mentioning Tesla, the brand that came from nowhere to not only upset the current status quo of manufacturers but lead the way when it comes to EVs. The Model S has become its most popular seller and there are now plenty on the used market, although with strong demand, there are few bargains to be had.
Where the Tesla really excels is with range and performance. The Long Range versions has a WLTP tested range of 379 miles with the Performance dropping that back to 367 miles. But add the optional Ludicrous Mode and the Model S can accelerate to 60mph in a blink of an eye 2.3 seconds - that's half a second quicker than the fastest Porsche Taycan.
The minimalist interior, dominated by that massive 17-inch touchscreen, doesn't have the character or style of rivals from Audi or Porsche, but Tesla has always been more about substance than style, as the Model S proves.
MG ZS EV
Year launched: 2019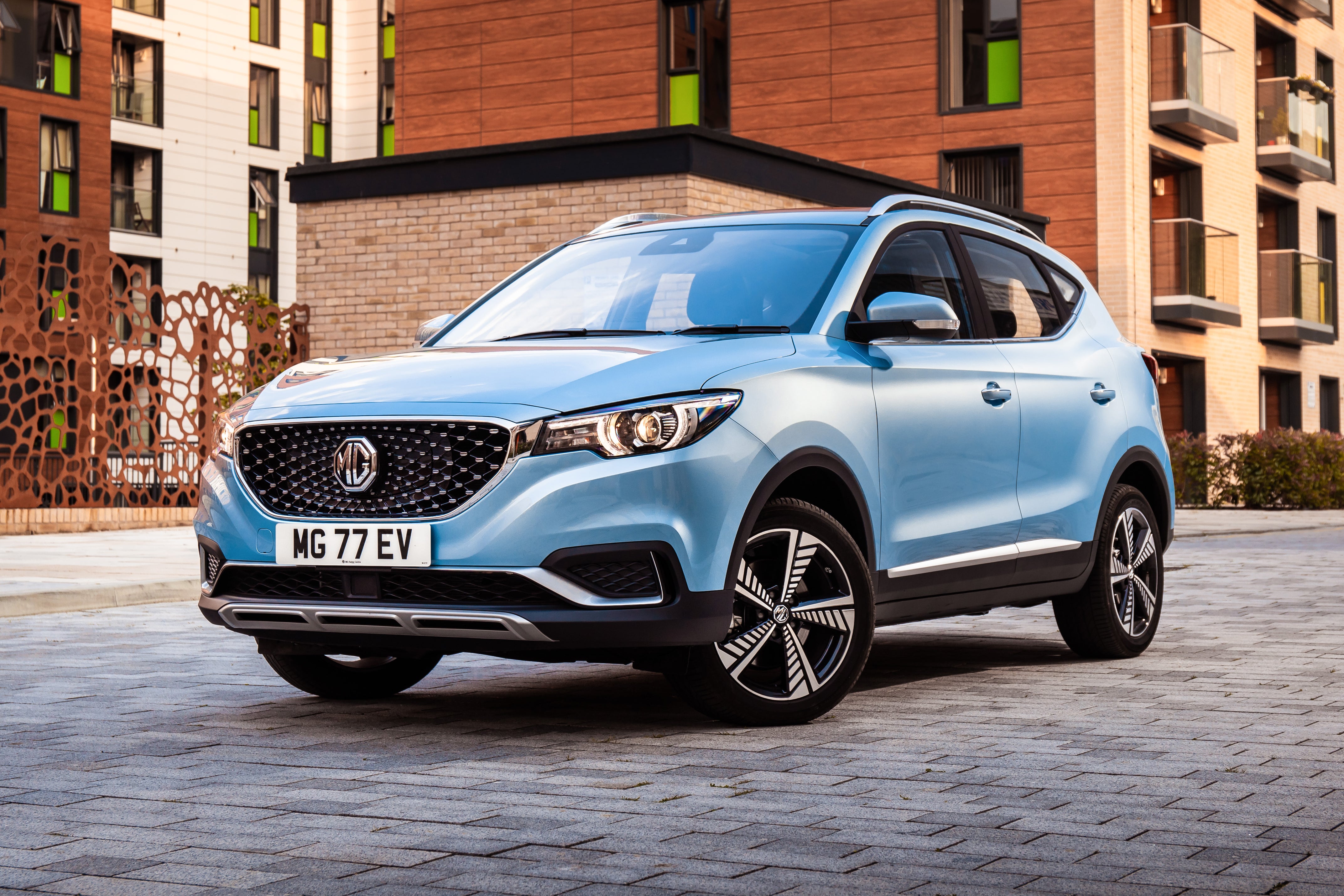 Rewind five years and we would not have expected MG to be producing one of the best rated EVs on the market. It wasn't long ago it was knocking out a below par hatchback, yet now it's pushing ahead with electric vehicles, the ZS EV the first of several EV models coming from MG.
The change from conventional combustion engine to electric power has transformed the ZS from a lacklustre also ran to one of the most appealing EVs around. The range isn't the best around at 163 miles, but it's not far off the entry-level Kia e-Niro, while the MG comes with a Kia rivalling seven-year warranty, so the brand must have confidence in its products.
However, what really sells the MG ZS EV is the price. A brand new model starts at just £25,500 (after the Plug-In Car Grant) which undercuts anything else this size. It's well equipped for that money too and makes this a very attractive EV proposition.
Jaguar I-Pace
Year launched: 2018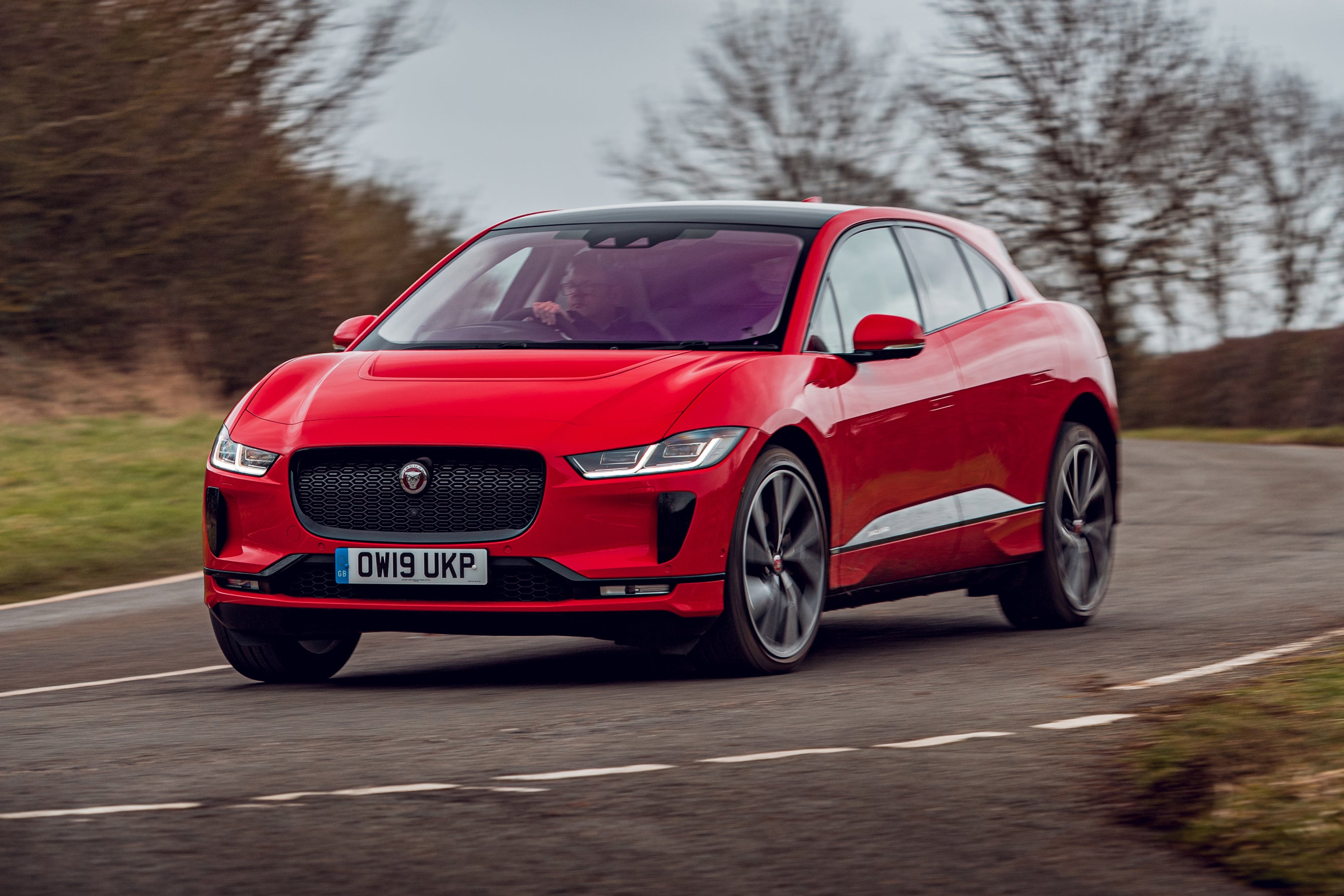 Who would have thought out of all the premium brands, it would be Jaguar who would be the first to launch an EV, beating the likes of Mercedes, BMW and Audi to the punch. Yet not only was Jaguar the first with the I-Pace, it also produced one of the best to drive electric cars on the market and a car which we'd struggle not to choose over the Audi e-tron and Mercedes EQC.
It's stormingly quick, those twin electric motors combining to give you 400PS and effortless acceleration when required. Getting from a standstill to 62mph takes just 4.5 seconds which is Audi RS4 Avant territory. Yet it's the way the I-Pace handles that really sparkles, feeling nimble and agile through corners.
Of course this doesn't come cheap. The I-Pace starts at more than £65k - this is no EV for the masses - but that's competitive with rivals from Tesla, Mercedes and Audi. And we'd find it hard to argue against picking the Jaguar.
Renault Zoe
Year launched: 2013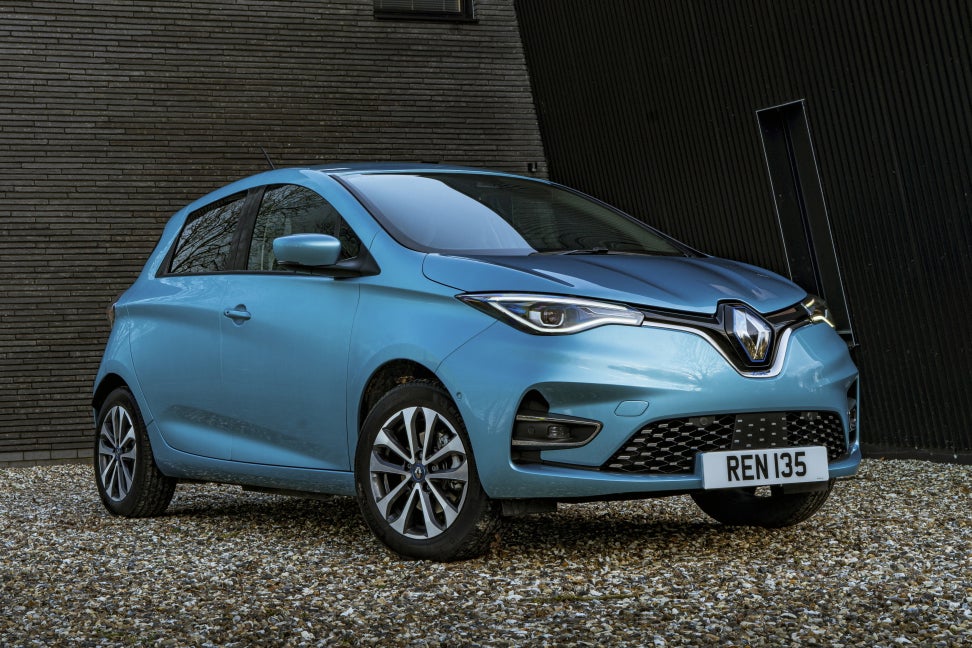 Launched back in 2013, the Zoe is the elder EV statesman here, yet that has given Renault time to refine and improve its small electric hatchback, making this still one of the best choices around. Similar in size to a Ford Fiesta, the five-door Zoe started out with a range of 130 miles but this has been improved over the years and the latest version, launched in 2019, can travel up to 245 miles according to the official figures.
It's compact size and easy to drive nature make it great for nipping in and out of busy traffic. Like all EVs it's very quiet and effortless to drive, which makes it ideal for use in the city.
While the Zoe is still expensive new, a list price of £27,000 makes it pricey compared to the in demand SEAT Mii Electric and Skoda Citigo-e iV, the fact it has been on sale for so long means there are plenty of models on the used market, with early models less than £6000.
Skoda Citigo-e iV
Year launched: 2020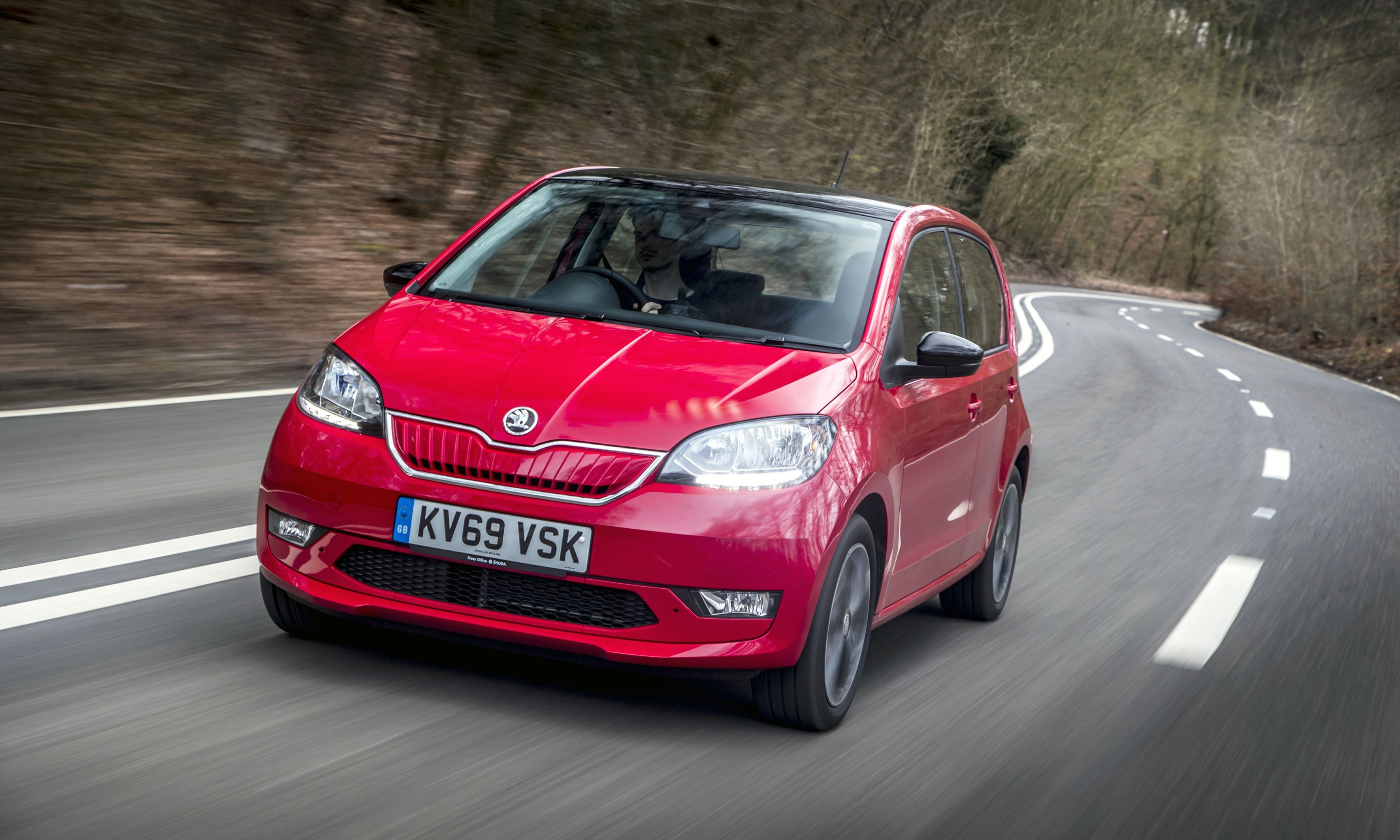 In what will become an ever increasing trend, Skoda has dropped the conventional combustion engine from its city car range, offering electric power only. It's something fellow brand SEAT has also done with the SEAT Mii Electric while it won't be long before Volkswagen does the same with the Volkswagen Up and the Volkswagen e-Up.
For lightweight city cars like the Citigo, moving to EV power makes a lot of sense and it has given what was an ageing design a new lease of life. It's powered by an 83PS electric motor with a single-speed automatic gearbox driving the front wheels, making it a doddle to drive in town, while a range of 161 miles is more than enough for most Citigo owners.
It's very affordable for an EV too with a price tag of just £17,500 after you've taken off the £3000 Plug-In Car Grant. The downside? Everyone and their auntie wants one so you'll do well to find one, new or used.
Volco XC40 Recharge
Year launched: 2021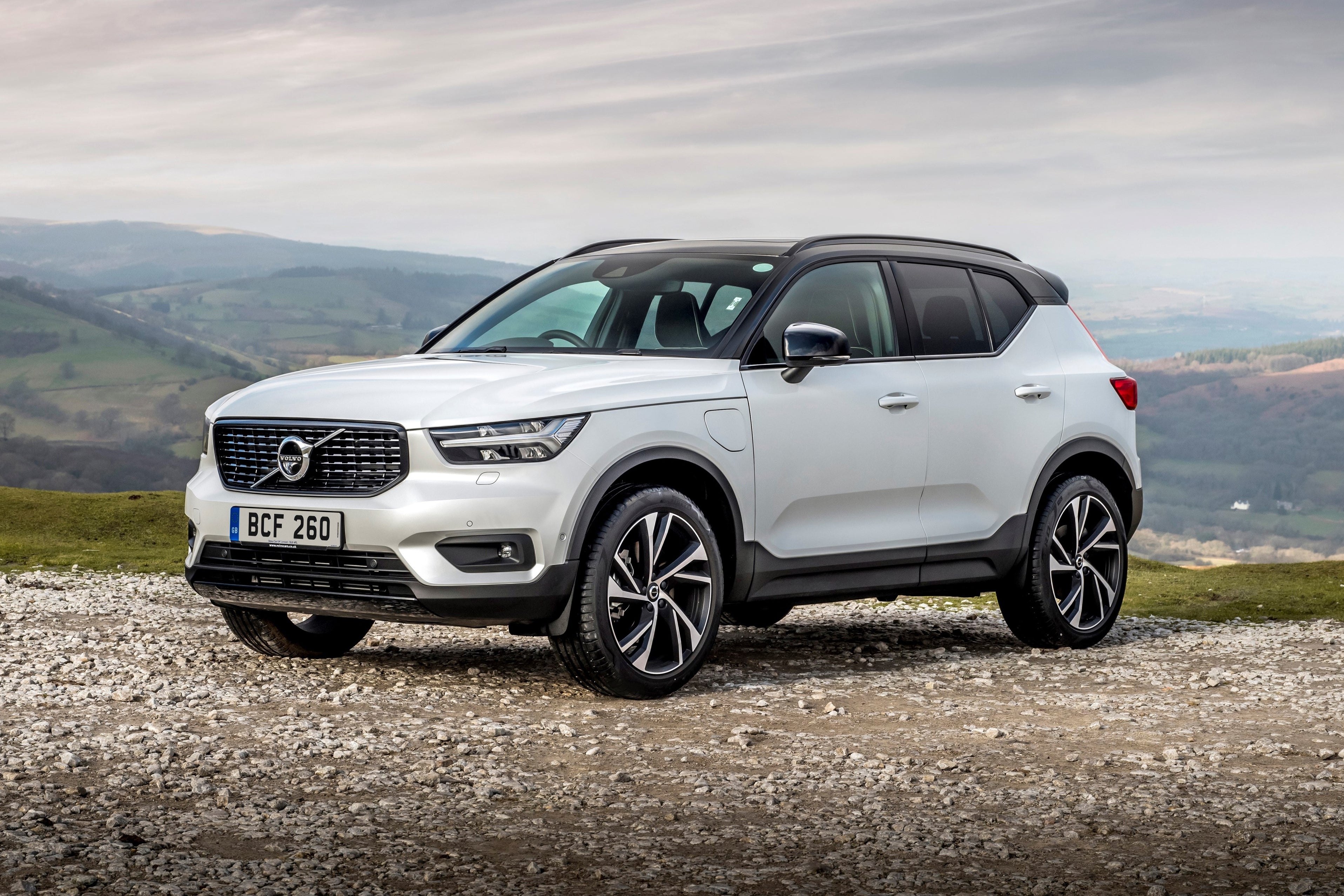 The XC40 Recharge Pure Electric is actually Volvo's first electric car. While the brand has talked much about electrification, until now its range has been made up of PHEVs and mild hybrids. It certainly looks good on paper. The XC40 is of course a great basis - it's one of the most popular and highly rated crossovers on the market - while the EV version has an official range of 249 miles.
There are in fact two electric motors, which gives the four-wheel-drive XC40 maximum power of 408PS and 660Nm of torque. Power comes from a 78kWh battery located beneath the car's floor and capable of being charged to 80% in 40 minutes. Charging is available through an 11kW AC charger or a 150kW DC fast-charger.
The sticking point here, as is the case with many EVs, is the price. It starts at more than £53,000 which is very expensive when a petrol XC40 starts at £25,000.
The Tesla Model S Long Range has an official WLTP range of 379 miles, making it the EV with the longest range. The Tesla Model 3 Long Range (the clue is in the names here) has a range of 348 miles.
We think the Kia e-Niro is one of the best EV cars on the market when it comes to combining affordability, range and quality all together. Of course the Tesla Model S is anothe great EV if you want performance.
It depends on your budget - if money is no object then a Porsche Taycan or Tesla Model X are great buys. If you want something more affordable, look for a Volkswagen e-Golf, Renault Zoe or Nissan Leaf.
Kia E Niro
150kW First Edition 64kWh 5dr Auto
Norton Way Kia Brentford

Middlesex, TW89FX
PCP: £460.15/mo
Representative example: Contract Length: 37 months, 36 Monthly Payments: £460.15, Customer Deposit: £4,394.00, Total Deposit: £4,394.25, Optional Final Payment: £12,813.75, Total Charge For Credit: £4,478.40, Total Amount Payable: £33,773.40, Representative APR: 7.9%, Interest Rate (Fixed): 4.07%, Excess Mileage Charge: 14.9ppm, Mileage Per Annum: 10,000
Kia E Niro
150kW First Edition 64kWh 5dr Auto
Kia - Bumpers Farm

Wiltshire, SN146LF
PCP: £535.76/mo
Representative example: Contract Length: 37 months, 36 Monthly Payments: £535.76, Customer Deposit: £4,649.00, Total Deposit: £4,649.85, Optional Final Payment: £13,536.25, Total Charge For Credit: £6,474.46, Total Amount Payable: £37,473.46, Representative APR: 10.9%, Interest Rate (Fixed): 5.61%, Excess Mileage Charge: 14.9ppm, Mileage Per Annum: 10,000
Kia E Niro
150kW 4 64kWh 5dr Auto
Norton Way Kia Brentford

Middlesex, TW89FX
PCP: £543.33/mo
Representative example: Contract Length: 37 months, 36 Monthly Payments: £543.33, Customer Deposit: £5,294.00, Total Deposit: £5,294.25, Optional Final Payment: £15,886.96, Total Charge For Credit: £5,446.09, Total Amount Payable: £40,741.09, Representative APR: 7.9%, Interest Rate (Fixed): 4.07%, Excess Mileage Charge: 14.9ppm, Mileage Per Annum: 10,000