First Drive: Nissan Qashqai e-Power
First Drive: Nissan Qashqai e-Power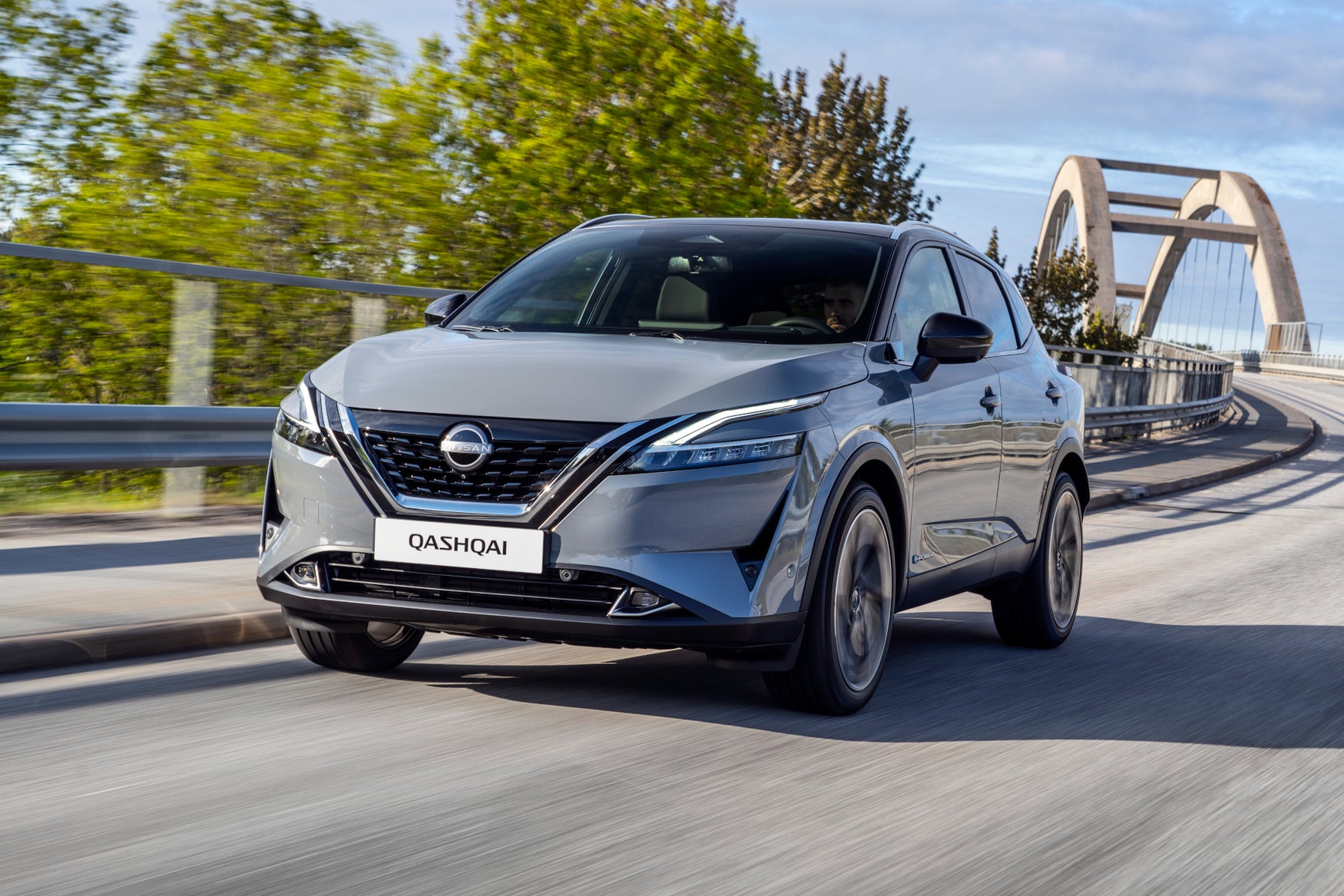 Best bits
Feels like an EV most of the time
Doesn't demand any compromises
Affordable compared to pricey plug-ins
Not so great
Won't actually go that far on electric power alone
Not exactly exciting to drive
Official economy isn't remarkable
What is it?
Nissan's long-awaited embrace of hybrid technology in its most popular model. As one of the pioneers of the affordable electric car with the Leaf, the Japanese maker left all of its eggs in one basket by solely plugging away with pure battery power in Europe, alongside the usual petrol and diesel models.
This wasn't the case in markets like Japan, where Nissan has enjoyed plenty of success with its 'e-Power' self-charging hybrids for a few years now. In the Nissan Note it made up the vast majority of sales, casting pure petrol aside pretty quickly. This tech has finally been shipped over to European markets, starting in the big-selling Qashqai SUV alongside the petrol-electric Nissan Juke.
We've recently driven the Juke Hybrid, which uses a different type of hybrid system aimed at being more cost-effective than e-Power, keeping the small SUV cheap. For the Qashqai, though, Nissan has brought out the big guns in an attempt to challenge established hybrid challengers including the Toyota RAV4 and Honda CR-V, along with newly electrified rivals like the Ford Kuga, Hyundai Tucson and Kia Sportage.
The Nissan Qashqai e-Power is, on the face of it, a self-charging hybrid like all of these models. But unlike most (and a bit like the CR-V) the 1.5-litre three-cylinder turbo petrol engine isn't directly connected to the wheels. Instead, it's used as a generator, pumping charge into a 2.1kW battery or directly powering an electric motor on the front wheels. Nissan claims doing it this way increases the amount of time it can spend in all-electric mode and makes the driving experience smoother and quieter, like an EV.
With the electric motor and petrol engine working in harmony the Qashqai e-Power puts out a combined 190PS and 300Nm of torque, which is sufficient for a 0-62mph time of 7.9 seconds. That's pretty competitive for the class, as is an official combined WLTP economy figure of 53.3mpg. That might not sound amazingly frugal, but the e-Power should match those figures on long distances, where plug-in hybrids run out of electric juice pretty quickly and become less efficient.
The three-cylinder motor is unique in its class (most of which use four cylinders) with clever tech including a variable compression ratio - this basically lets the engine run in economy mode in normal driving and quickly switch to power mode when you clog the throttle.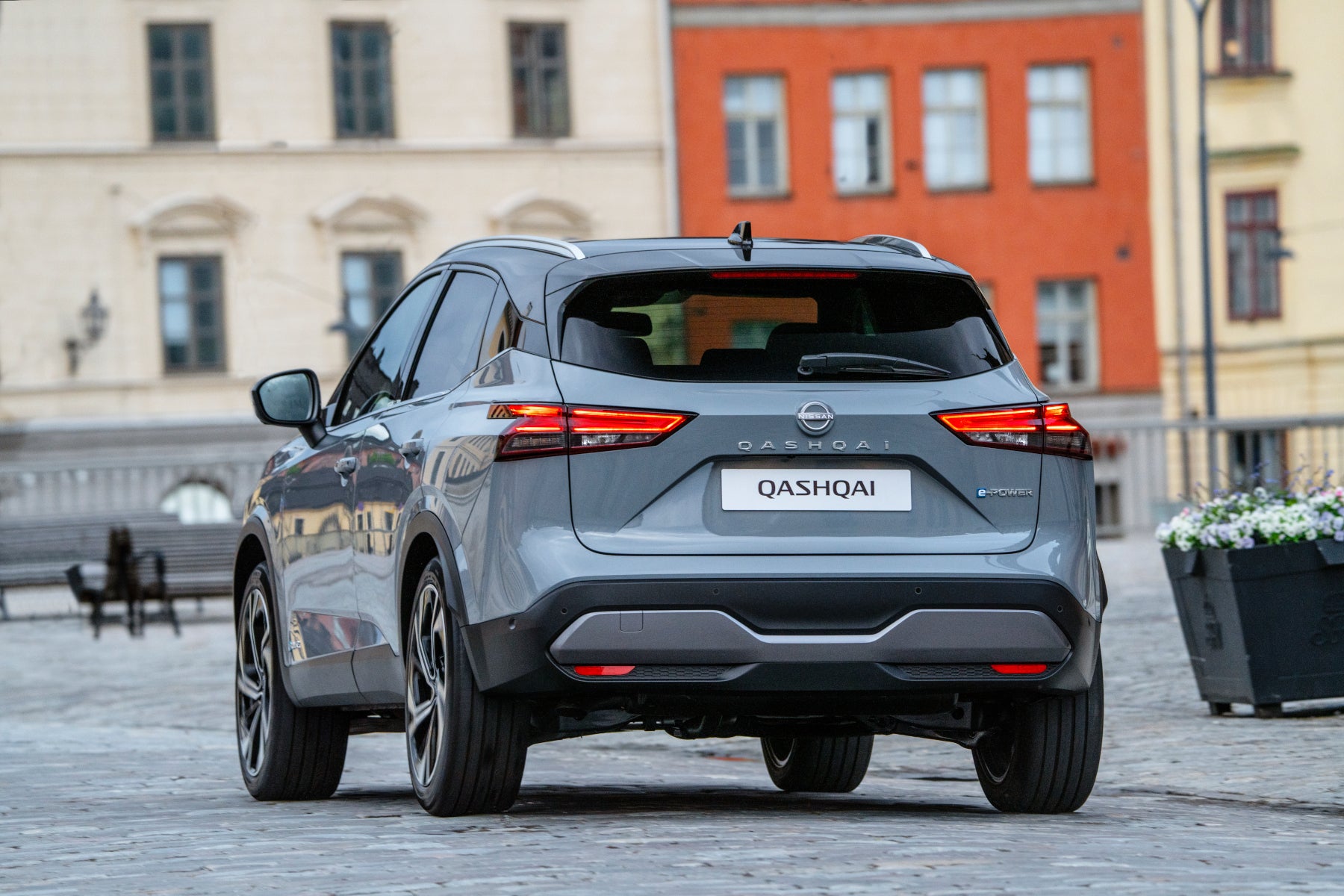 The Nissan Qashqai e-Power is an important car for the brand, and probably the best Qashqai variant yet.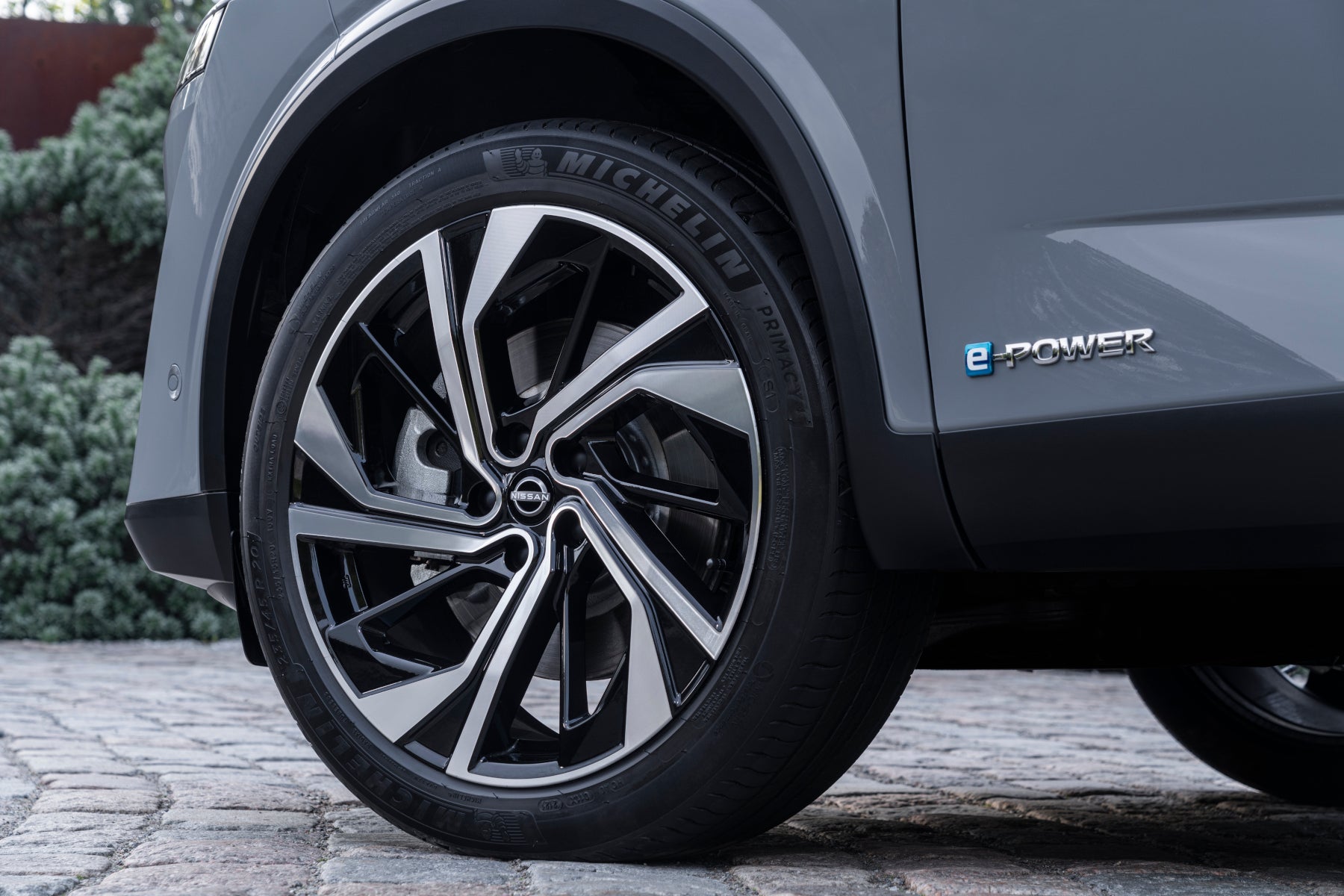 e-Power badging and a different grille design is all that marks out the hybrid version of the Qashqai.
What's it like to drive?
Nissan tells us that a lot of work has gone into boosting engine refinement over the competition, as well as reducing the unnaturally high revving effect that CVT-equipped hybrids often suffer from. And, with the caveat that our driving experience was limited to extremely speed-limited roads around Stockholm in Sweden, that seems to be the case.
For the majority of time driving the Qashqai e-Power you're barely aware that there's an engine running. Nissan claims that during the WLTP economy test cycle the car is in electric mode for 64% of the time, with the engine firing up eight times. Officially it'll only do a couple of miles with the engine off, but it's constantly juggling between the power sources to add then use charge. Yet even when the dial display informs you the petrol motor is on, there's barely any noise and impressively little vibration from a three-cylinder.
What's more, on the odd occasion where we did get to use full power and the engine's revs start to soar, it's less intrusive than its Japanese hybrid rivals, the RAV4 and CR-V. That's down to something called 'Linear Tune' which helps keep the engine revs in line with the acceleration. Even under full throttle revs build but not to a high level, holding firm in the mid-range.
The performance is decent, too. Around town it just feels like driving an EV, with silky smooth power delivery and no noise to speak of. Of course, rival hybrids do this pretty well too, but the EV effect continues in the Qashqai because there is no gearbox involved. That also means you get instant response. The forward shove itself doesn't pin you in the back of your seat, and you don't quite get instant max torque like in an EV, but it's plenty quick enough for most people's needs and makes for the fastest Qashqai yet.
Toggling between the various drive modes doesn't alter the driving experience a great deal, but you can alter the regenerative braking. In normal 'D' mode there's a little bit, like engine braking on a petrol or diesel car, but pulling the gearlever back into B adds a more pronounced braking effect to help charge the batteries. There's also an 'e-Pedal' mode, which Nissan claims is like one-pedal driving, and the braking can be fairly fierce if you simply lift off the throttle. It's best used for town as it makes for jerky progress on faster roads.
The hybrid system does add around 200kg to the overall weight of the Qashqai, which isn't a small amount but a chunk less than a plug-in hybrid, with its bigger and heavier battery that needs to be charged up by plugging in. You don't immediately notice the extra weight while driving - it corners in a safe and composed manner, with decent steering and grip, but no real nod to any fun. The ride seems similar to a standard Qashqai, too.
From the outside, the only visible changes over a regular Qashqai are the e-Power badging and a slightly different grille. Inside you get new displays for the digital dials to sow in real-time what the two power sources are doing, while the infotainment was recently upgraded as part of a model year update.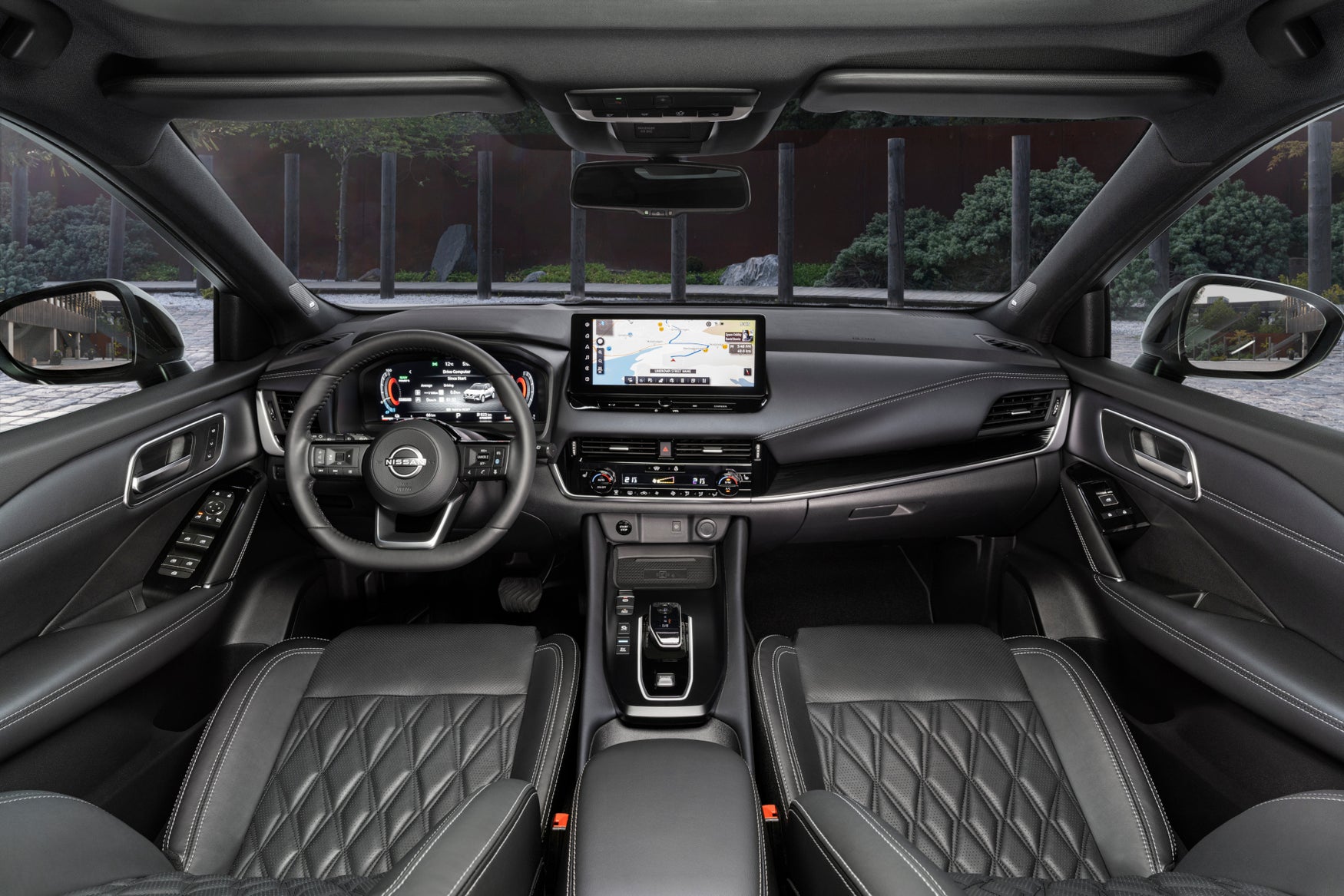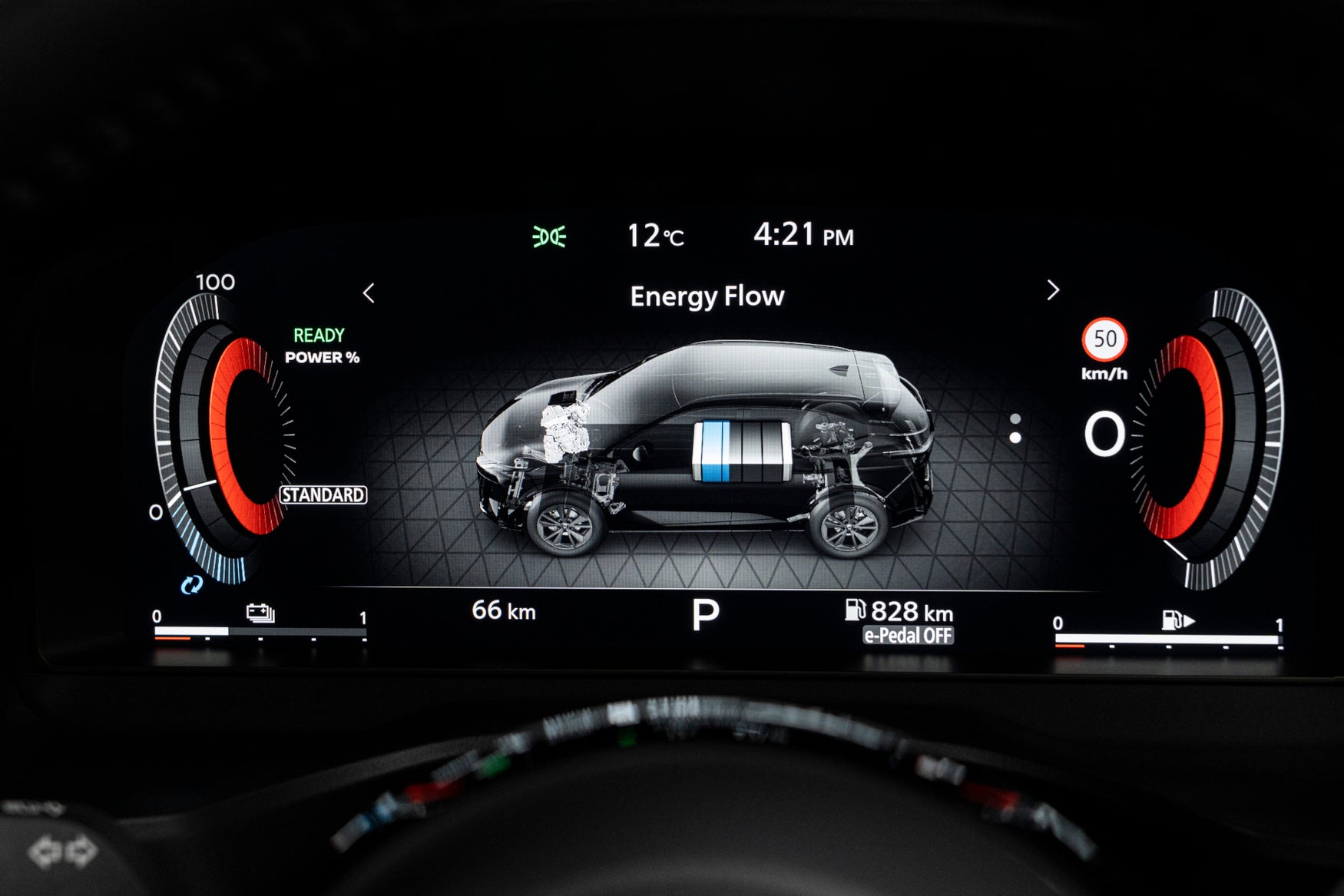 Sounds great. But what does it cost?
The Nissan Qashqai e-Power is priced from £32,950, which is just under £2,000 more than an equivalent two-wheel drive 158PS petrol automatic model. It's not available in base Visia trim, but can be had in every other variant rising up to the £41,000 Tekna+.
It's actually only £300 or so more than a four-wheel drive Qashqai with that pure petrol engine, which given the extra performance, refinement and fuel economy makes it seem like a no-brainer.
It's also massively cheaper than an equivalent plug-in hybrid: the cheapest Peugeot 3008 PHEV, for example, is £6,000 more to buy. What's more, it's likely to be worth more when you come to sell it given hybrids are very much on-trend now, plus it'll be cheaper to tax.
Nissan makes a big song and dance about the Qashqai e-power being the perfect stepping stone for those who aren't quite ready for an EV, saying it's the closest thing to an electric car without having to worry about range and charging it up. And that makes sense for many people - we'd certainly recommend it if you can't charge at home or aren't ready to deal with the UK's public charging network.
Nissan Qashqai e-Power : the facts
Model tested: Nissan Qashqai e-Power
Engine: 1.5-litre three-cylinder turbo petrol
Gearbox: Single-speed direct drive (electric), front-wheel drive
Power/torque: 190PS/300Nm
Combined fuel economy: 53.3mpg
CO2 emissions: 119g/km
Price from: £32,950
Nissan's e-Power system in the Qashqai is self-charging hybrid tech, but with a difference. Whereas most competitors drive the wheels through an engine with an electric motor on the side, the Qashqai uses a petrol engine as a generator to power an electric motor.
The e-Power system is smoother than many traditional self-charging hybrids because there is no gearbox involved, just an electric motor powering the wheels, Nissan claims it'll also spend more time in EV mode than rival models.
The Nissan Qashqai is a good all-round family SUV. It has a spacious, high quality cabin with a big boot, plenty of standard kit and a decent driving experience - particularly with the new e-Power hybrid model.