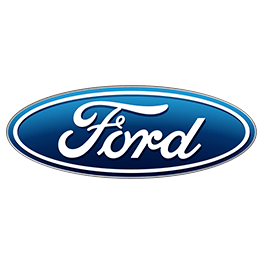 Ford
For many people, the most famous car brand of them all, Ford is one of the world's automotive big players and has contributed to some of the most significant developments in automobile production. It is currently the fifth-largest car maker in the world, producing close to six million vehicles per year. With a large model range, Ford has traditionally offered good value vehicles, and with the biggest dealer network in the UK it has been a firm favourite of buyers for many years.
Which is right for me?
Whatever your needs, there should be a Ford vehicle to suit. The KA+ city car is relatively cheap but well-equipped, the Fiesta is a smart and modern supermini that is good to drive, and the Focus is similarly good fun with added space and sophistication. There are five MPVs to choose from, ranging from the smallest B-Max and C-Max to the full-size Galaxy, while the range also has lots of SUV-crossovers, from the smallest EcoSport through the Puma and Kuga to the Edge. As well as the popular Mondeo hatchback and estate, there are also more niche vehicles such as the sport Mustang, Ranger pick-up and the supercar GT.
Tell me something I don't know about Ford
Ford's Model T was voted Car of the Century in 1999, having sold 16.5 million examples between 1908 and 1927 and playing a large part in the introduction of the moving assembly line.