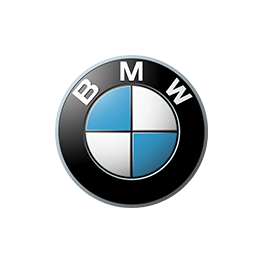 BMW
BMW is another of the giant German manufacturers that offers premium products and has a strong reputation across the world. Starting out as a manufacturer of aero engines, it then moved into motorcycle production (which continues today) before branching out into cars. BMWs have a well-deserved reputation for being good to drive, even in the most humble of models, and this ethos makes it a brand that is well-liked by drivers.
Which BMW is right for me?
With a range approaching 40 different models BMW has a car to suit almost everyone. The 1 Series is a premium compact hatchback that has recently switched to front-wheel-drive, while the 3 Series has been one of BMW's best-sellers for decades, and is popular in both saloon and estate (Touring) guise. The bigger 5 Series offers comfort, space and sophistication, while the luxurious 7 Series is an executive saloon packed with technology. BMW's SUV range is broad too; the X1 and X3 are compact and mid-sized SUVs that perform well on and off-road, while the X5 and X7 are full-sized with seating for seven on some models. For buyers looking at crossovers, BMW's X2, X4 and X6 mix coupe and SUV styling for a more individual look, while the 2 Series, 4 Series, 6 Series and 8 Series models come in conventional coupe and convertible form. Almost all of these models are also available in M Performance or full M specification for a sporty experience.
Tell me something I don't know about BMW
Since 1975 a number of famous artists have created individually-painted BMW 'Art Cars', including Andy Warhol, David Hockney and Roy Lichtenstein.